Stephen Kok is a Malaysian born, Australian writer who has been releasing comics and graphic novels since 2015. The majority of which are aimed at the young adult market, where they have been lovingly received by Stephen's fans all over the globe!
With Stephen's creations including three series' done in collaboration with artist P.R. Dedelis – namely Tabby, a wordless retelling of Romeo and Juliet were the humans are replaced by cats. Word Smith, whose protagonist Victoria is imbued with the power to craft reality using words; and 5 Seconds, a series focusing on a young man with the power to see 5 seconds into the future. As well as Blue, a saga about the friendship between a young man and a headstrong cattle dog featuring art by Cheunchin Bunnag.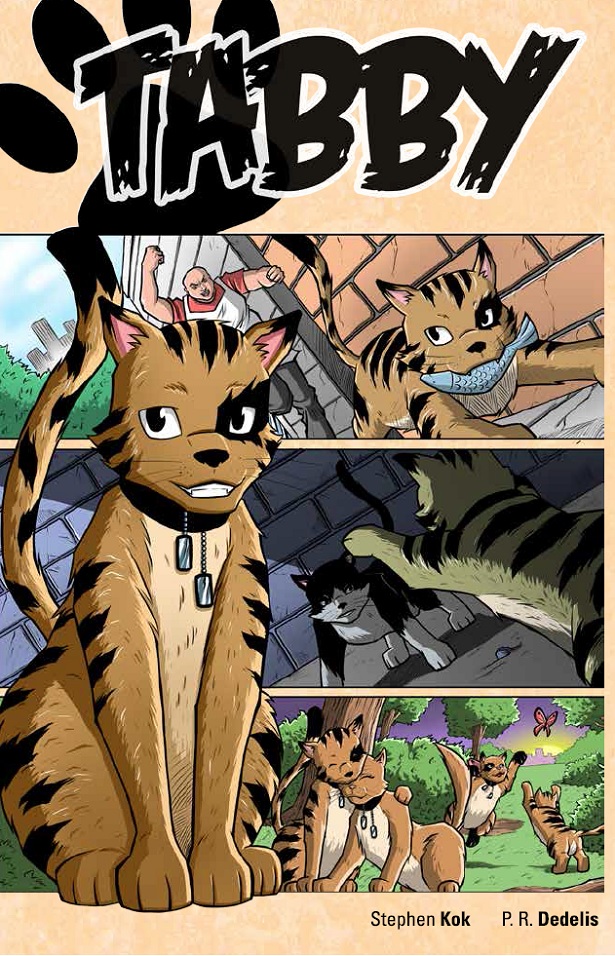 With Stephen currently running a Kickstarter campaign for his new series Terralympus – written in collaboration with Shaun Keenan and featuring art by Von Randal – and having just had his Word Smith comic optioned to be turned into a cartoon, we thought now was the perfect time to ask Stephen some questions about comics, art, life and a whole lot more.
Read it all, in the interview below…
Please share with us some details of your life?
My name is Stephen Kok and I'm currently living in Sydney and have been for over 30+ years.
Originally from Malaysia, I migrated here a long while ago.
I remember my mum purchasing a copy of Batman & Robin for me when I was around 5. I can't recall the actual issue or even who the villain was but it was awesome – The excitement of the movement especially the action sequences.
It was amazing!
Personal motto(s)?
As a personal motto, it may be a little cliché and trademarked but, "Just do it". There is a real sense of power when you take the first step.
It's incredible that it's so must easier to stay where you are but if you never venture beyond your comfort zone, you will never know what's lies out there.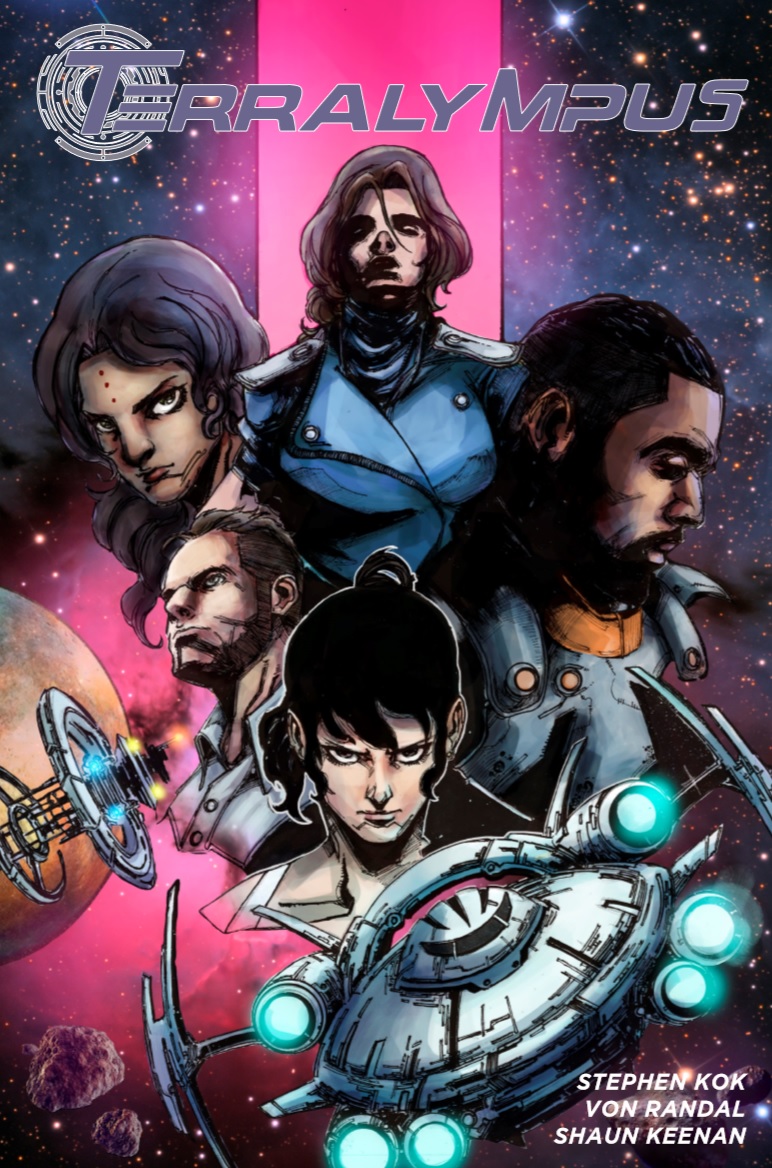 When and why did you first start to write in a considered manner?
I got "serious" about creating a graphic novel around 2015.
Prior to that it was a lot of procrastination. I had all the great ideas but never really finished anything beyond an outline.
I made it in a point in 2015, to hunker down and complete a script. The first ever completed work became Tabby which is a retelling of Romeo & Juliet but with cats – Don't worry unlike the Shakespearean tragedy, all the cats and kittens survive.
What do you do for a day job at the moment?
I would love to be a full time creative but unfortunately Sydney is one of most expensive cities in the world – I do contract work in IT and Terralympus is a science fiction graphic novel where I got to utilise some of my knowledge of computer systems.
For example describing events, incidents and even high availability constructs.
Please describe the usual process involved with producing your comics and graphic novels?
Everything starts with an idea.
I'm probably lucky that I have much more ideas than I will ever have the time. I've jotted most of them down and hopefully can revisit them in the future.
I like stories to be complete and not purely in a serialised format.
After a completed outline, I have an idea of where to take the story. At this point, the writing is a bit of mix. Some days I have focus on describing the panels, other days it's the dialogue.
Eventually the first draft of the script is ready for editing!
Once a few rounds of editing is done (editing is NEVER really done), I collaborate with other creatives for artwork, colours and graphics before preparing for print and hope it will be well received.
(Covers for various volumes of Stephen's 5 Seconds series. Featuring art by P.R. Dedelis and colours by Peyton Freeman .)
Favourite other writers and comic book creators?
I absolutely loved Joseph Michael Straczynski's run on the Amazing Spider-Man (except for the ending).
Saga has been incredible, it's a fantastic family space opera although it's not for kids.
It's also great to start seeing so many series starting to get adapted like Locke & Key, Altered Carbon, Umbrella Academy etc. I'm going slightly on a tangent with this question but it's fun to see your favourite characters in a different medium!
You have mentioned recently signing a deal to develop your 2018 graphic novel 'Word Smith' into an animation / cartoon… Care to elaborate on that for those reading at home?
I've partnered with Sydney based company Armchair Productions to bring Word Smith to life!
Word Smith is a steampunk fantasy adventure and I can't wait to see it come to life. It's a scary but very exciting journey, I really hope it gets picked up by a content provider at the end of it.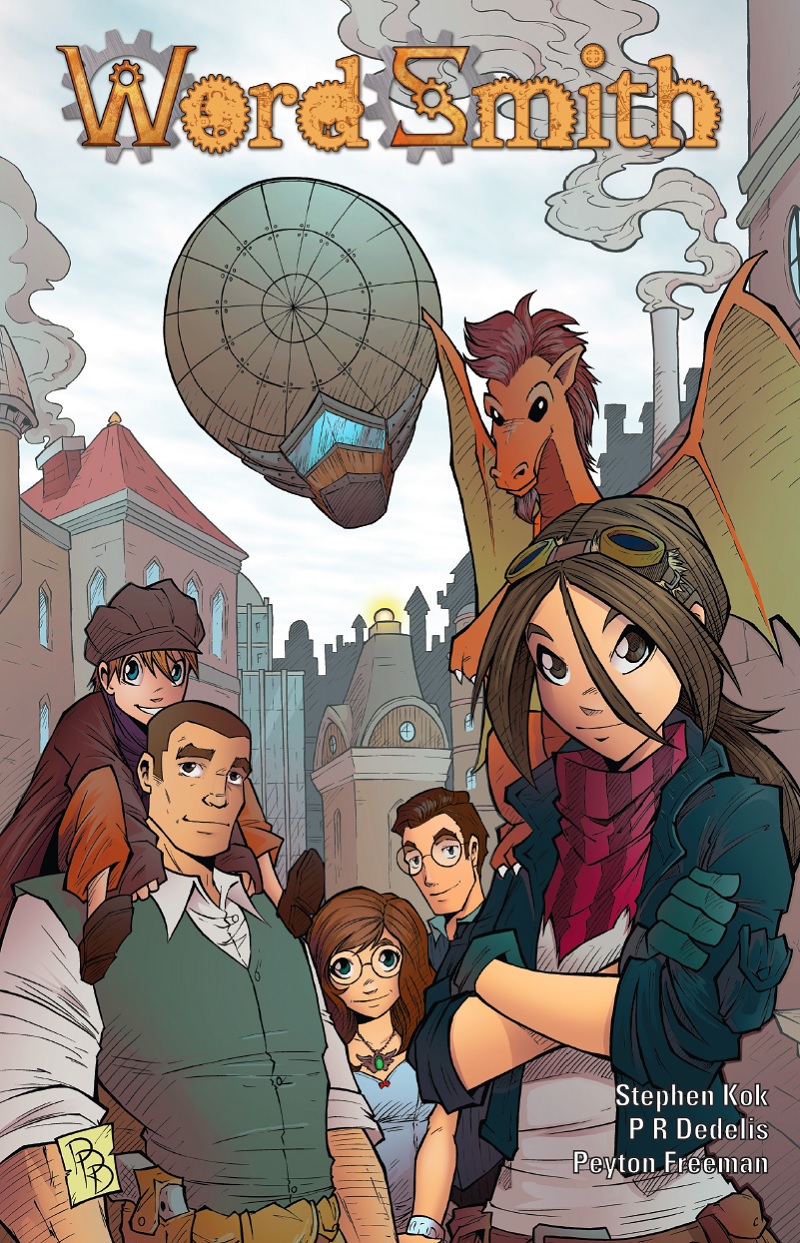 What's Word Smith about?
Victoria (the protagonist) is an artisan who can craft words. The words can evoke emotions from the recipients (e.g. "Hope" will make someone feel hopeful). However, words can mean different things depending on the individual.
The story tells of Victoria's adventures and the real impact the words can have on our lives.
How do you think the the perception of graphic novels and comics have changed over the years?
Most people (I think it's a US push) associate comics with superheroes. This has not always been the case.
You don't have to look to far back to see comics telling war, detective, horror and love stories.
Comics were treated as a medium rather than a genre.
I think it's approaching a golden age with libraries (both school and public) beginning to recognise this. Graphic novels are now topping best seller list! For example, Raina Telgemeier's personal slice of life stories (e.g. Smile), to her incredible adaptation of the Babysitters' Club.
I've been lucky, my graphic novels are currently in over 500+ public libraries worldwide (including Singapore, UK and Canada!) as well as 200+ Australian schools.
It's incredible to imagine your books being borrowed and appreciated.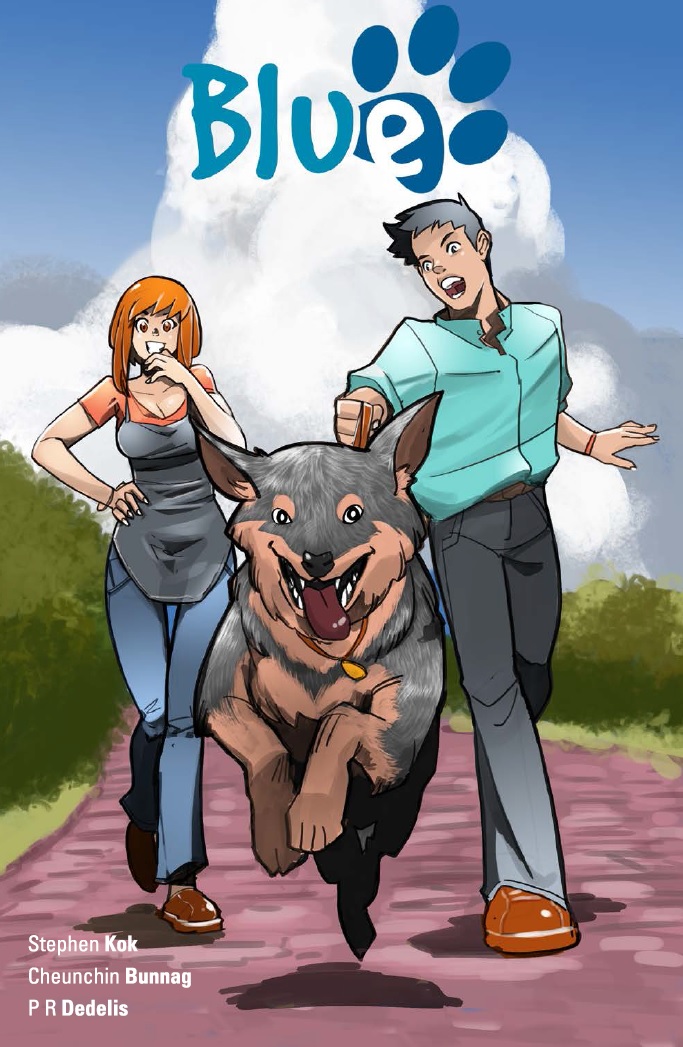 Any projects you want to hype?
Right now the world is an uncertain place with COVID-19, I don't know what will happen with any new projects.
I recently launched a Kickstarter on the 29th March for my Terralympus graphic novel series. I'm just hoping that it will get enough support to get funded.
(A video preview of Stephen's Terralympus graphic novel Kickstarter campaign below.)
If people wanted to work with you, have a chat or buy something – how should they get in touch?
I do portfolio and pitch reviews if I'm at a convention but unfortunately that won't be for a while with social distancing in effect. The best way right now would be reach out to me on my Facebook page and we can start the discussion there.
They can also check out my website for more information.
What do you think the Australian zeitgeist is today?
I think the world (and Australia) is changing rapidly with near instant communication and access to almost every bit of human knowledge.
There seems to be a shift to the sole trader (e.g. Fiverr, Uber, AirBB, eBay) which technology being the enabler.
The barrier of entry for graphic novels have been lowered. Creatives can now reach out and connect with their audience directly.
Links