Frank Attard is a darn busy musician – he runs Pepper Shaker Records with his brother Paul, produces music and also plays – and has played – drums and other instruments in a slew of amazing bands. Such as instrumental psych band 'Frozen Planet… 1969', heavy blues-psych rockers 'Mother Mars', soul-groove prog act 'Ina Maka', his new bossa / samba project 'Beliza' and the recently disbanded blues rockers 'Little Big Wolf'.
For Frank, music is not only something he has been surrounded by his whole life, it's also a family affair. With Frank playing with his brother Paul in 3 bands – 'Frozen Planet… 1969', 'Mother Mars' and 'Ina Maka' – as well as running Pepper Shaker Records.
Indeed, it's thanks to family that Frank even ventured into music and started playing drums.
With Frank elaborating,
"My brother and cousin both played guitar so music was around me and I remember them jamming and thinking it was pretty cool. I started tapping on things more and more by the time I was 11 and used to set up little drum kits during class on the desk tops using pens, rulers and stationary cases that made drum kit like sounds.
During high school I would entertain (or annoy) class mates with my desk beats and they would say you should play drums. By then I was listening to a bunch of music and was right into it.
It wasn't like I wanted a drum kit to mess around with, I remember it being a decision of do I want to be a drummer or not? It was a serious life decision at the age of 13!"
In order to get to know Frank and his myriad of projects better we sent him some questions to answer over email.
You can read our interview with Frank, below:
Getting Acquainted
Name + D.O.B?
Frank Attard
28/12/1982
City, State and Country you currently call home?

Sydney, Australia.

City, State and Country you're from?
Sydney, Australia.
Please describe some memories from key stages of your life: concerts, art, toys, romance, comic books, hunting, school, politics, crime, religion… ANYTHING really!
* Age 5 – beginnings:
Not paying attention at School, day dreaming.
…Can't recall too much at that age to be honest!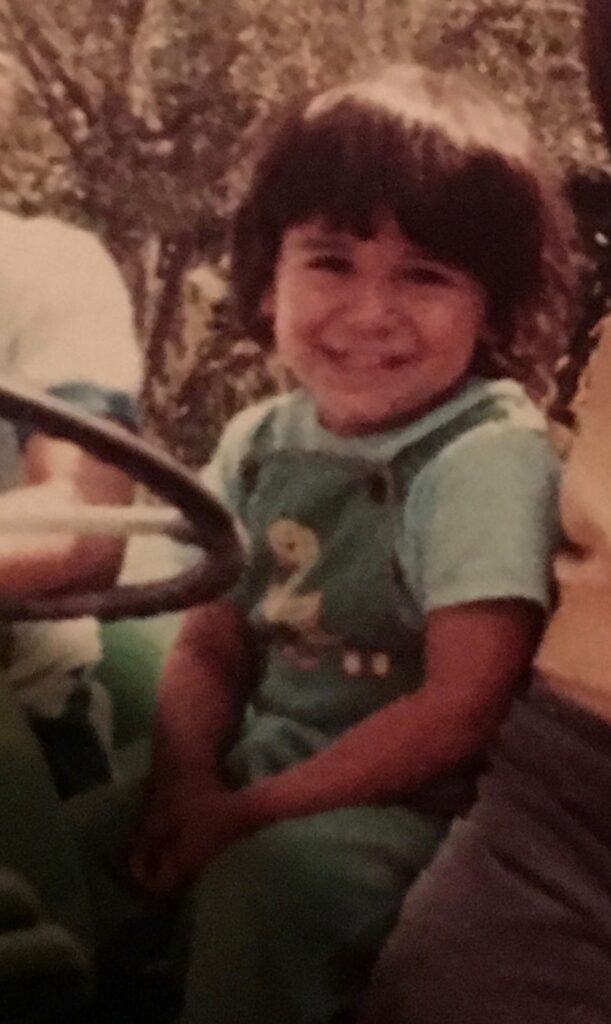 * Age 10 – continuations:

Most likely the age I really started getting into music or maybe a little earlier.
I remember buying my first cassette tape when I was 8 (Blood Sugar Sex Magic) by RHCP! After that it was all the grunge stuff – Nirvana, Soundgarden, Alice In Chains etc.
One minute i'm into Teenage Mutant Ninja Turtles next minute Its Red Hot Chilli Peppers!
Kicking the footy around.
Still daydreaming!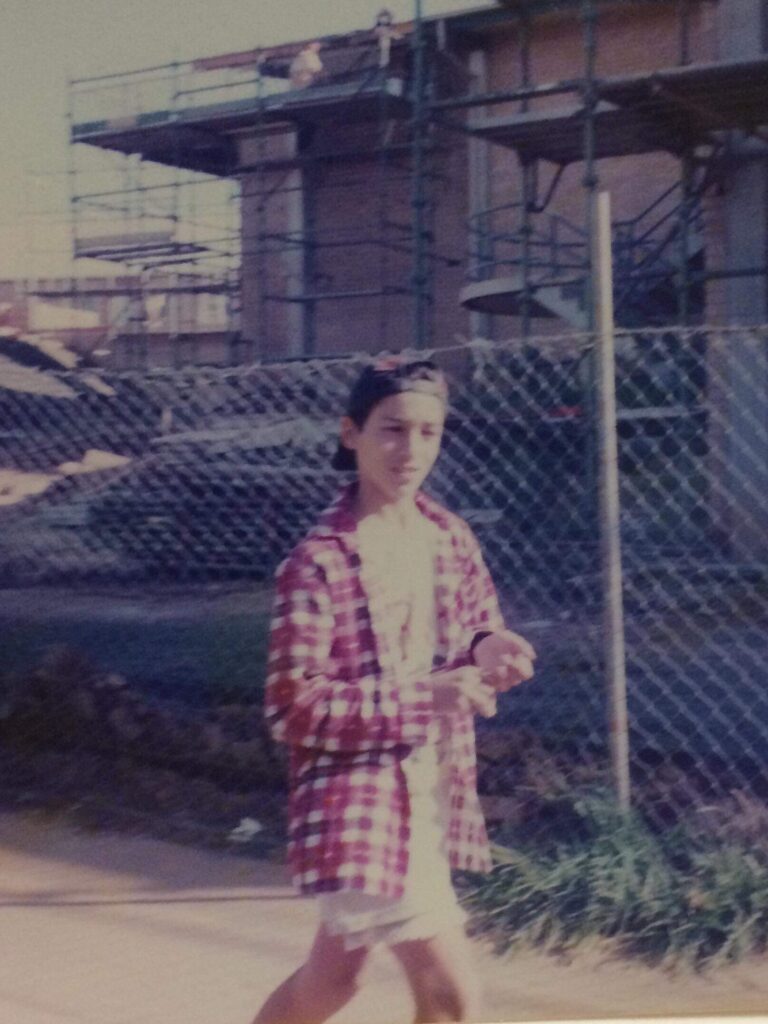 * Age 15 – getting serious:
Plying Drums – The drums were like the last toy I got given from my parents that I'd continue to play for the next 23 years (different Kits nowadays though.)
It was all about jamming with mates around that age. Those were some really fun times.
First decent concert I went to was to see Radiohead at The Sydney Entertainment Centre at the age of 14.
Really discovering a lot about playing.
Was also my final year of School. I was working by 16!
* Age 20 – young adult:
Playing drums with my brother Paul (Guitar/Bass) more and more from the age of 17.
Lots of Jams.. Always improvised.
Also played my first few gigs at 17.
Started collecting records around the age of 17 too.
The collecting records thing was really out of necessity at the time. I was getting into 70's Funk and Soul so back then a lot of that stuff still wasn't available on CD. Buying second hand records was really the only way of getting to hear that music for me. From there I would start buying more fusion albums Jazz, Reggae, Classic Rock and so on, they were really quite cheap…
Without even knowing it you start collecting. They have an appeal about them. The chance of finding something cool by accident. Finding something that you had been after for a long time. Checking out the cover art, taking them home and dropping the needle and reading the liner notes or credits.
It's a whole experience!
By the age of 20 Me and Paul (but mostly Paul) had formed the band Mother Mars and we were playing shows around the place.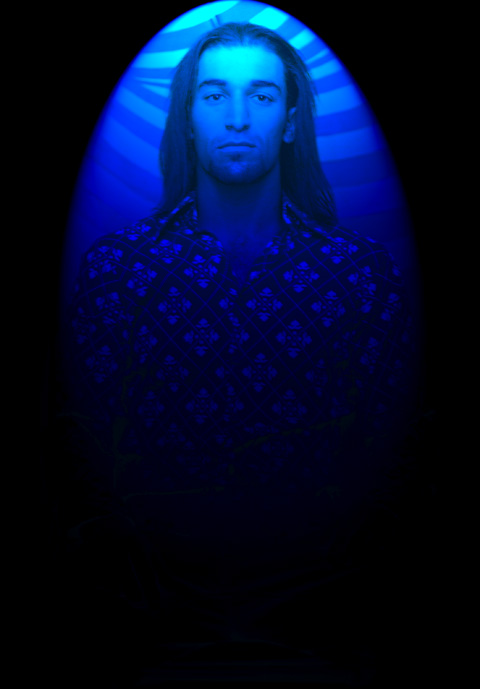 * Age 25 – adult mode:
After a little Hiatus I began playing drums with Mother Mars again.
I finally began to travel at 26. I went to Europe for the first time and came back with a bunch of records!
I don't think I've ever come back from an overseas trip with out a bunch of records.
* Age 30 – fully formed:
Playing in multiple bands and recording a lot of music. Playing a lot of gigs and more gigs out of town and interstate.
Started feeling quite comfortable with myself and who I was. Started meeting more people that were into what I was into.
Traveled overseas a lot from the age of 30- 35… Went to New Zealand, Europe a bunch, Japan and The US.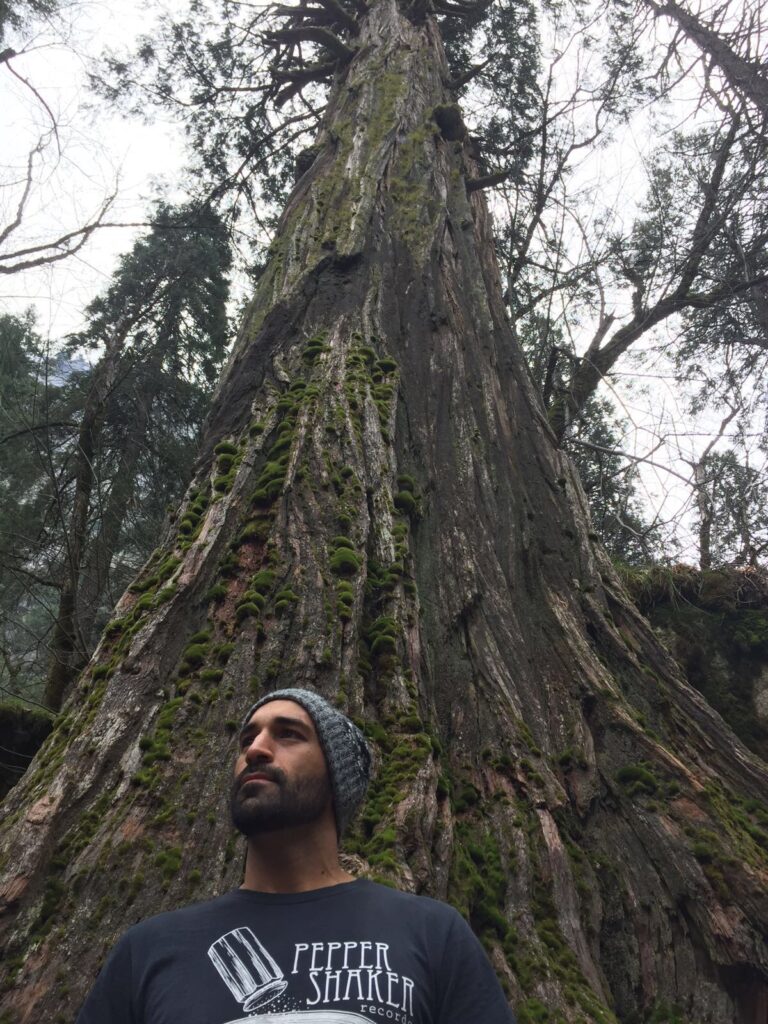 * Age 35 – meanderings:
One of the highlights of my middle thirties would have to be the Frozen Planet….1969 album 'Electric Smokehouse.' This was the first album I had played on and produced which got pressed to wax.
After all those years of collecting records, I never really imagined my own music (or my bands music I should say) ever being present on a vinyl record!
This was also the age I began doing more decent paying gigs more regularly and doing less creative ventures as a sacrifice. Funny how that works!
I seem to want to be keeping busy these days, I'm not so much into lazy days. I've started doing more work around the house, lots of restoration projects and always seem to have a list of things that need to be done, again compromising my creative time.
Music Questions
When and why did you first start to play music?
… and any pivotal musical moment(s) / influence(s)?
From the age of around 7 I remember starting to connect with music a little more…
My brother and cousin both played guitar so music was around me and I remember them jamming and thinking it was pretty cool. I started tapping on things more and more by the time I was 11 and used to set up little drum kits during class on the desk tops using pens, rulers and stationary cases that made drum kit like sounds.
During high school I would entertain (or annoy) class mates with my desk beats and they would say you should play drums. By then I was listening to a bunch of music and was right into it. It wasn't like I wanted a drum kit to mess around with, I remember it being a decision of do I want to be a drummer or not? It was a serious life decision at the age of 13!
When I decided to do it I took it fairly seriously.
I still remember the first day of drumming on my own drum kit in my late thirteens about to turn 14!
I used to like moving my kit around and setting it up in different rooms of the house and in the garage and outside which is funny because these days setting up the kit is the part I least enjoy!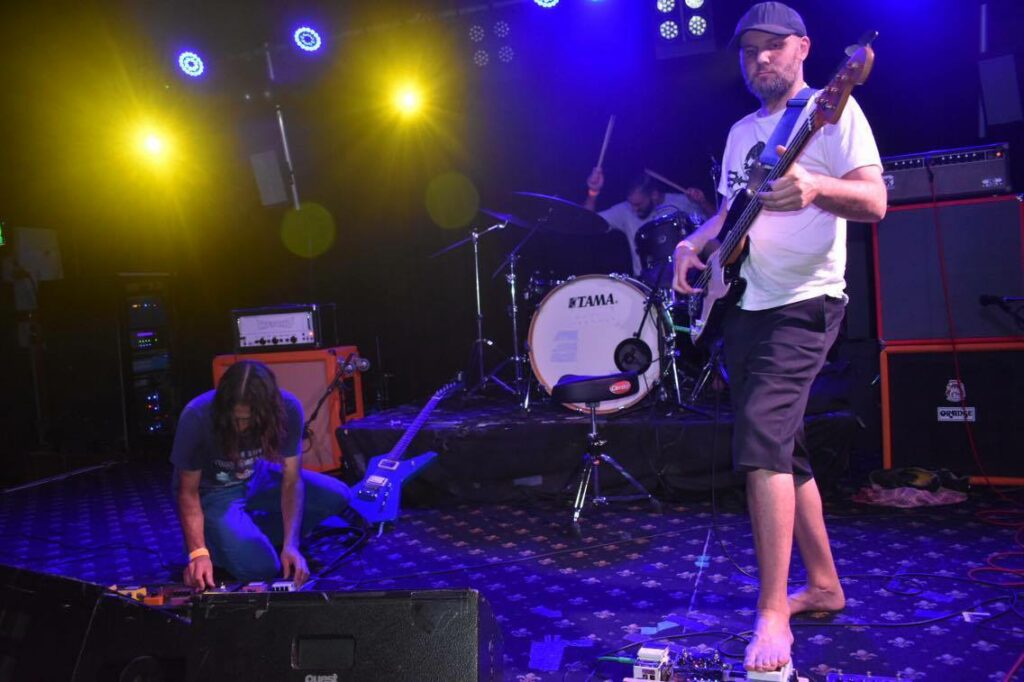 Whilst we know you through your music and work with Pepper Shaker records – care to share with those at home the details of your other creative endeavors… if any?!

I started playing around with music production in 2006 and have been creating my own tracks ever since; so if I have the time i'll produce something but it seems to be happening less and less as I get older. It has come in handy though.
In 2010 I built my own little studio and have recorded most of the original bands I have been involved with and a handful of other bands.
I also happen to be a carpenter so i'm usually restoring or making something for the studio, house or garden.
What do you do for a day job at the moment?
… and how does your day job impact / influence your musical practice?

I'm a carpenter so I usually have early starts and a fairly labour intensive day which means I don't have much time or energy to practise. That's why I try and play gigs as much as I can as it forces me to play and I treat that like practice.
Even if i'm doing a covers gig which isn't as creatively fulfilling i'm still playing and practising my instrument.
Please describe the usual process involved with creating your music?
That would really depend on which band i'm working with.
With Frozen Planet….1969 me, my brother Paul (guitar) and Lachlan (Bass) set up in the studio and jam. Someone may have a riff to get things going but from there it's completely improvised and could go anywhere. These jam sessions will last up to three
hours and will always be recorded.
I will later go through the recordings and pick out the most musical and interesting parts to comprise an album. My brother Paul is also involved in this process and we'll run updates past Lachlan for his input as he lives in Canberra.

With Ina Maka we could either jam out a track during rehearsal and piece parts together or have a stripped back writing session to put a song together. Someone could even have an almost finished song that they'll bring to the band.
On our Debut album 'Praying On Satellites' I would say we all had even input with ideas much like in Frozen Planet….1969 which is why these bands work the best in my opinion!

If it's my own music? I start with a blank canvas and just make it up as I go. It's very rare for me to have an idea of how I want things to sound or where i want it to go.
I just go with the flow and see what happens.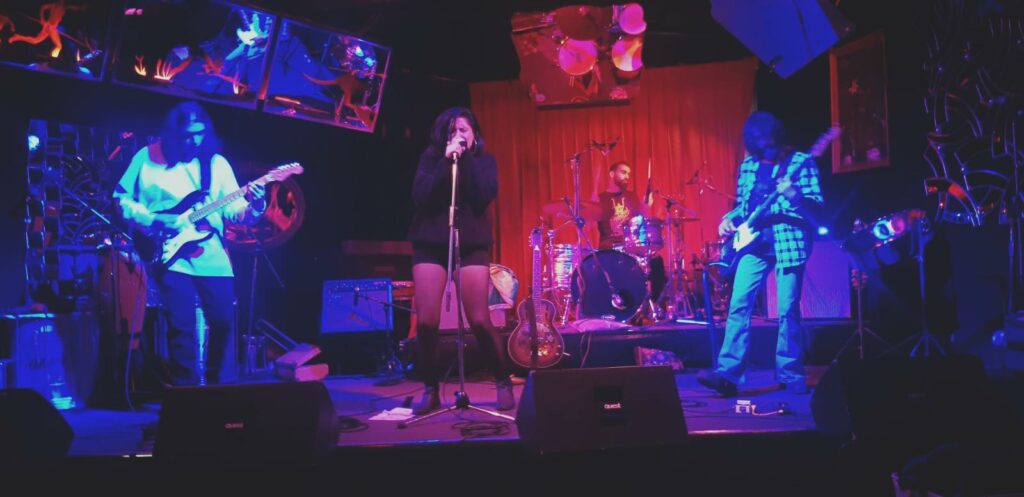 You run Pepper Shaker Records with your bother and fellow musician Paul Attard.
…Care to elaborate on the label, its releases and the reasons behind it for those reading at home?

Pepper Shaker Records was created in 2013 to release the Mother Mars album 'Steam Machine Museum' which was self recorded so we thought we may as well release it under our own label. From there we decided to use the label to release any music we were involved with keeping it all under the same umbrella.
Under the label we have releases by Frozen Planet….1969, Ina Maka, Mother Mars, The Travelling Museum and Little Big Wolf.
Speaking of your brother – you and Paul collaborate frequently on music as well as your work with Pepper Shaker…
What impact has your brother had on your personal and musical life?
… and what advice would you give to other siblings who create music and / or run a business together?

Once I was playing at a decent level Paul started getting me to play on his demos and we began jamming a lot at home in the garage. That pretty much set up the way I would approach playing. Learning to play with a little structure as well as just going for it and creating on the spot.
As far as working with siblings in bands and business I guess it depends on your family relationship. Your family members should be your most trusted so it should work out ok. There is an obligation to help each other out and you should want to. That relationship is rare to find with people generally. No matter what is said or what happens with family they're still your family so there's less chance of being offended and having a fall out.
With that said I have no advice for siblings working together as everybody's situation and relationship will be different. Some cases it will work and some won't.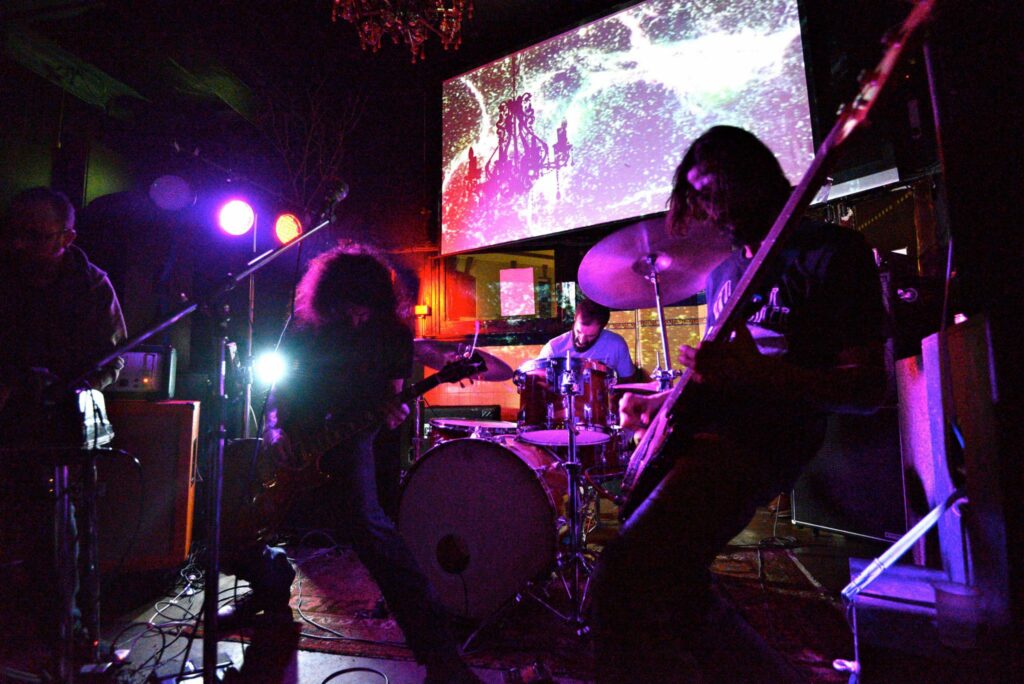 Favorite other musicians, bands and record labels?

This list could go on and on but i'll keep it brief..
Some of my favourite drummer's: Lenny White, Tony Williams, Bill Ward, Buddy Rich, Nate Smith, Jim Keltner, Tiki Fullwood, Zigaboo Modeliste, Ringo, Questlove, Levon Helm, James Gadson, Chris Dave, John Bonham and most recently Yuseff Dayes.
Favourite Bands/Artists – There's way too many so I'll pick the first ones that come to mind which I can always revisit without getting sick of them: Beatles, Black Sabbath, Funkadelic, King Tubby, Miles Davis, Jay Dilla, The Ventures, Jimi Hendrix, Marvin Gaye, Pink Floyd, Sam Cooke, Ray Charles, Herbie Hancock.
Any projects you want to hype?

Currently playing drums in a Bossa/Samba style band named Beliza playing Standards/Classics from Brazil and slowly incorporating originals.
Also had a new album come out on the 22nd of April by Frozen Planet…1969 titled 'Cold Hand Of A Gambling Man.'
It's yet another psyched out improvised jam album which is available on CD via Pepper Shaker Records and 12 inch Vinyl through Dutch Label Headspin Records.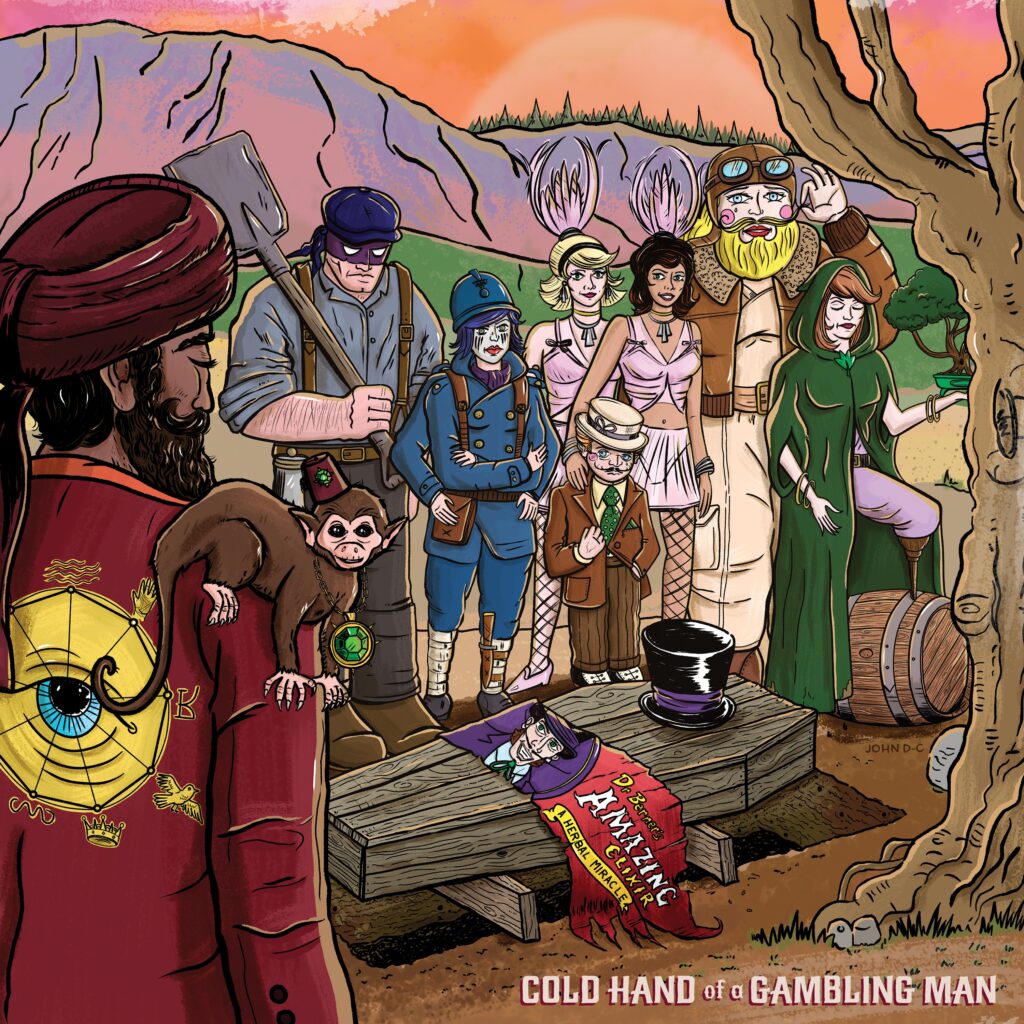 If people wanted to work with you, have a chat, or buy something – how should they get in touch?

Check Out the Pepper Shaker Records Bandcamp – You can message us directly through the page.
Odds and Ends
If you could live in any place, during any historical era – where and when would that be?
…and why would you choose that time and place?
I'm happy living in our current era as we have access to so many things but if I had to go back I'd probably like to visit the late 60's in either London or New York.
That would have been and exciting time for music, design and arts. The cars, furniture, fashion and live music would all be a major draw card for me!
What role did toys play in your childhood(s)?

Like any kid I liked toys growing up. They were much more simple those days and they seemed to have a longer life too, being handed down from siblings and relatives.
I remember using them to stimulate my imagination which is a handy tool to bring into music as I now use my musical instrument to express and create.
Drugs – waste of time or gateway to the universe?

Really depends on the person.
I think some people can have endless possibilities without touching anything and for others it can open up a part of their brain and reset the way they create and approach life.
What do you think the Australian zeitgeist is today?

I think we're going through a transition. Younger people who have grown up in a multi-cultural society have become more open minded and like most of the world have access to a lot of information so they can inform themselves about topics and make up their own conclusions.
We're all still influenced by existing Australian culture and i'd like to think we're are starting to sort out which is the more positive stuff and hang on to that and mix it in with the new.
Did I answer the right question?
Who was your 1st crush and why?
Cant remember…
Does sex change everything?
Nope.
What are the top 3 items you own?
My first guitar which has always been around me for the last 20 years.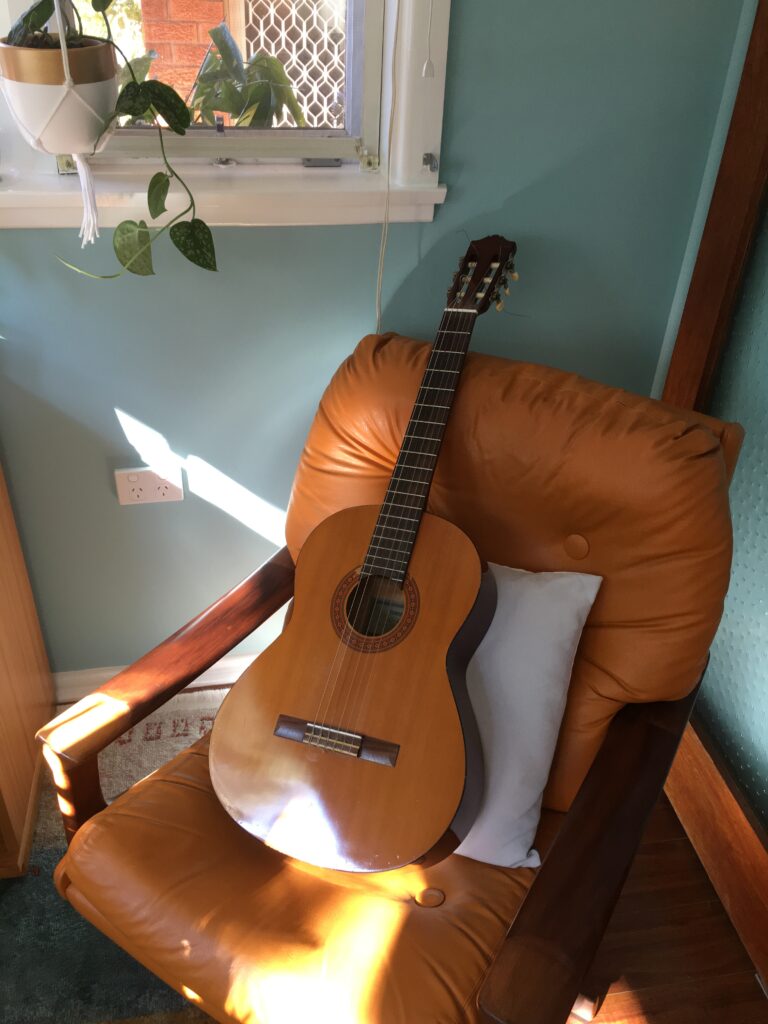 La Pavoni Coffee Machine which keeps me caffeinated and challenges me to make the best espresso I can.
Realistic MG 1 Synth which I got all beat up for $30. Fixed it up and have used it on many recordings.
It was also my first experience with an analog synth.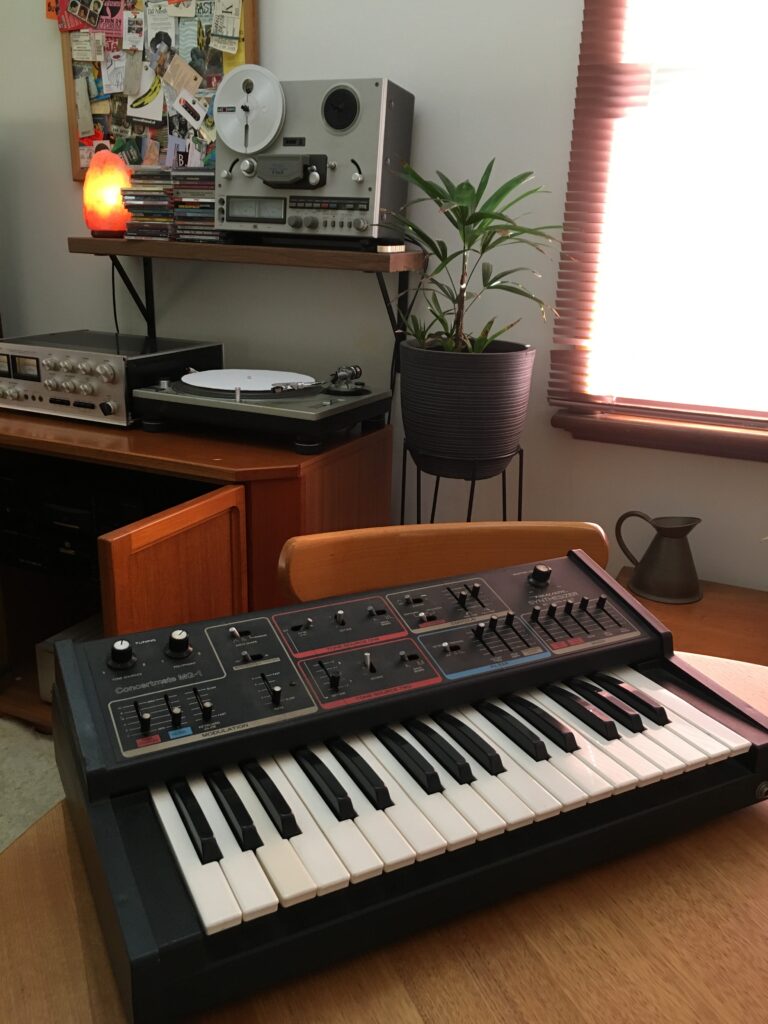 Of everything you have done what would you most like to be remembered for and why?
That's a tuff question and to be honest, the older I get the less I really care who notices or remembers anything I do.
I think we impact different people in different ways depending on what kind of relationship we have with them.
Some people I barely know would remember me by my music or something I played on, others that know me well wouldn't even know much of what I've done musically but would remember me as a friend and remember some of the fun times we shared together.
Links