Daniel Kapelovitz has accomplished more in one lifetime, than most immortal avatars accomplish in many.
Not only is Dan one of the founders of esoteric religion The Partridge Family Temple, he's also head of film and television production company Kapelovision, produced the television series The Threee Geniuses – As well as being a writer, director and artist.
You may also have seen Dan in the gossip pages too, thanks to his legal work for people such as Andy Dick.
We told you he was prolific didn't we!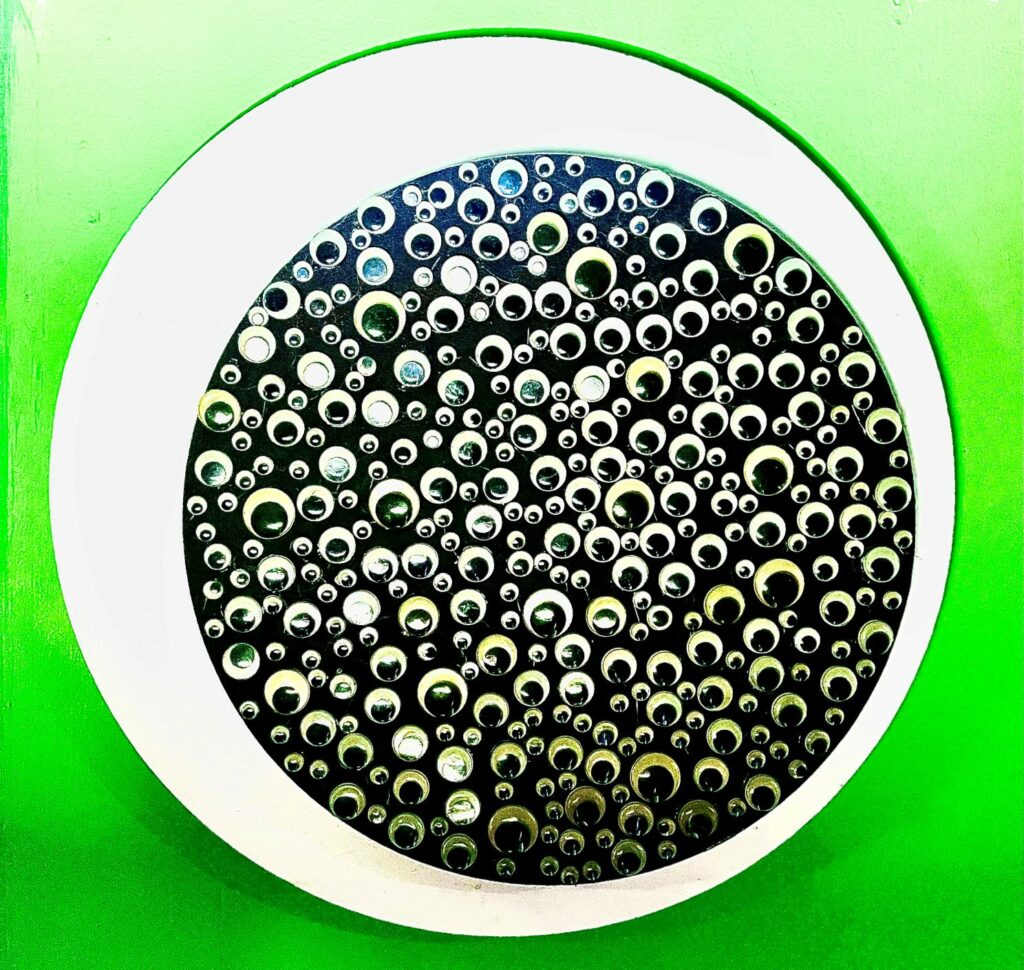 Born during 1970, in Colorado, USA where he founded The Partridge Family Temple with Shaun Partridge aka The Partridge in the Pear Tree in 1988. Dan eventually made pilgrimage to Hollywood were he blossomed into the multifaceted being he is today.
Wanting to get to know him better, we sent Dan some questions to answer over email.
Take a dip into his groovy world below…
Getting Acquainted
Name + D.O.B?
I am known by many names: Keith Partridge, the Risen Keith, Placenta Rising Partridge, Point Me in the Direction of Albuquerque Partridge, Test Pattern Partridge, the Partridge of Men, Captain Partridge, Captain Groovy, Cap'n Crunch, the Bastard Son of the Virgin Whore, the Magic Bus Driver, the School Bus of Many Colors, Furthur, Further, Nearer, the Metallic Lunchbox, The Plastic Thermos, G-D, Señor, Mr. Bojangles, Mr. Magoo, Mr. T, Please Mr. Please, Mr. Twister, Mister Sun, Mr. Sandman, Mr. Tambourine Man, Z-Man, My Main Man, the Alpha and the Omega Man, Guitar Man, Keytar Man, Piano Man, Magic Man, Rocket Man, Real Nowhere Man, the Candy-Colored Clown They Call the Sandman, the Apple Pie Tree Man, the All Tasty and Tan Sweet Gingerbread Man, the Back Door Man, the Muffler Man, the Zig Zag Man, the Pusher Man, the Cinderella City Man, the Chocolate Bar There You Are Man, the One Night Man, the Mean Motherfuckin' Jungle Man, the Umbrella Man, the Egg Man, the Cosmic Egg, the Walrus, the Fonz, Fonzie, Arthur H. Fonzerelli, Jesus H. Christ, the UnChrist, the Anti-UnCola, Coca Cola, Colorado Kool-Aid, the Duke of Earl, the Ayatollah of Rock 'n' Rolla, the King of Kings of Kings, King Soopers, the Partridge King, the Lizard King, Mr. Mojo Risin', Mrs. Joni Miro, Ism Moroni Jr., Anagramma, Bubblegumma, the King of Bubblegum, the God of Bubblegum, the Lamb of God, the God of Lamb, the God of Thunder, the Almighty Keith, the Mighty Quinn, the New Forever, the Eternal Now, the Ginchiest, the Most Ut, the Way, Yahweh, Elway, the High Way, YHWH, JHVH, the Tetragrammaton, the Octomommaton, the Great I Am, Johnny Angel, Johnny O'Clock, Johnny Guitar, John Jacob Jingleheimer Schmidt, Gunter Gleiben Glauchen Globen, Joe Cool, Meow Mix, No Name Maddox, the Reasonable Glue Sniffer, abcdefghijklmnopqrstuvwxyz, 8675309, Echo Valley 2-6809, 362436, Number 9, LSD-25, DCLXVI, the Cosmic Fool, Cathy's Clown, Not a Circus Clown, the Hobo in the Sun, the Indian on the Run, the Morning Rider on the Road, the Crazy Little Ragdoll, the Lonely Little Runaway With Teardrops in Her Eyes, Vice Versa, Versa Vice, the Reverse Psychologist, the Pop Eschatologist, Bobby Conway, Dirk Barnes, and the All-Seeing CBS Eye – to name a few.
My exact date of my birth is unknowable.
However, my sun sign is Scorpio, and I was reincarnated during the Fall Schedule of 1970 when "The Partridge Family" first aired.
City, State and Country you currently call home?
Sugar Town, U.S.A., a/k/a Hollywood, California.
City, State and Country you're from?
Technically, Unincorporated Arapahoe County, but my mailing address was Denver, Colorado 80210.
This is in the good ol' U.S. of A.
Psychedelically Speaking, I was born in the fictional town of San Pueblo, California, raised in the Valley of the Echo, and will wait out Armageddon in the Kingdom of Albuquerque.
Please describe some memories – such as films, art, writing, music, comics, friendships, adventures, study, romance, politics, work, crime, religion… anything really – from the stages of your life noted below:
* Your childhood:
I had a very good childhood.
It's when I began my life-long journey of studying of all things television, including, of course, "The Partridge Family."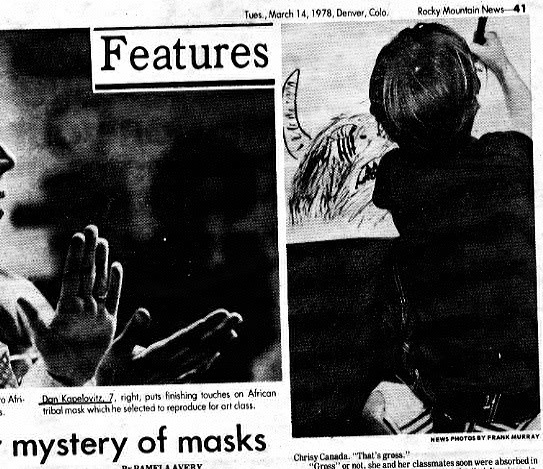 * Your teenage years:
I met all of the early Partridge Family Temple members during my teen years in Colorado:
I met the Partridge in the Pear Tree and the Maynard at a house in Littleton, Colorado where the band Steel Pole Bathtub used to live.
I met Mikey in Evergreen, Colorado, on the Fourth of July, the day that the Eternal Pear Tree and I first realized the Power of the Partridge.
I met Giddle Partridge at Casa Bonita in Lakewood, Colorado.
Shaun and I met Boyd Partridge when he interviewed us at the "Mork and Mindy" house in Boulder.
This period in my life is also when the art of Dan Kapelovitz started having a profound influence on me.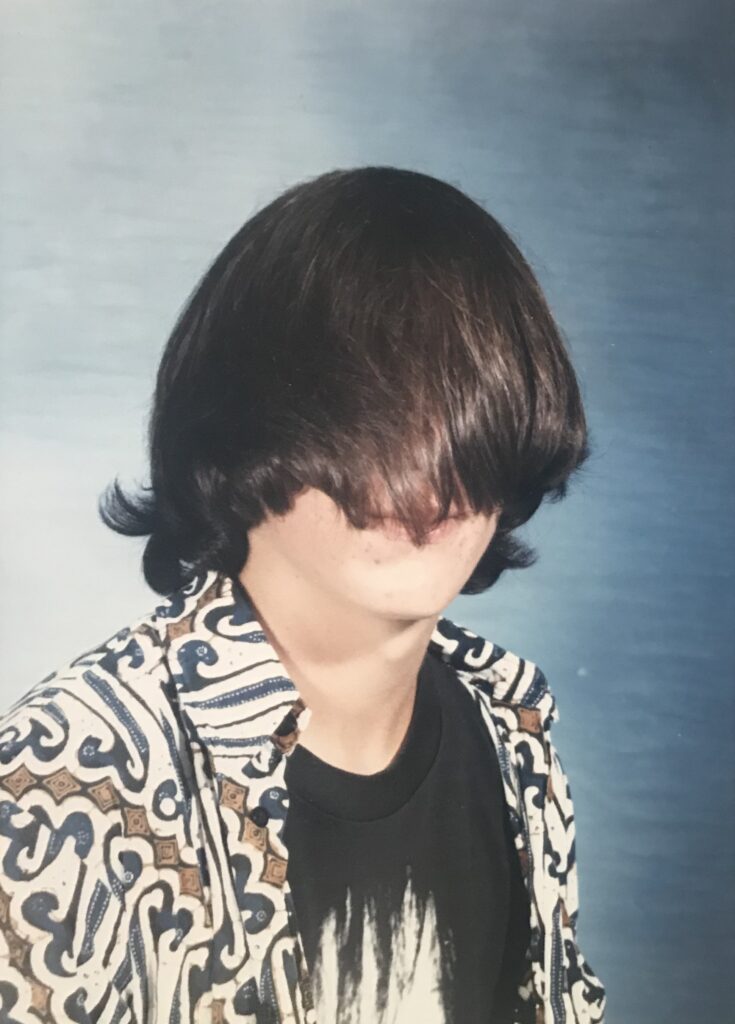 * Your 20s:
I was a drifter.
Every night, a different town, I'd play my song. I'd play and sing, and packed my things, and move along.
I eventually ended up in Hollywood, where I met almost all of the original "Partridge Family" actors: Shirley Jones, David Cassidy, Susan Dey, Danny Bonaduce, Brian Forster, and Suzanne Crough. I've yet to meet Jeremy Gelbwaks, who played the original Chris.
Danny Bonaduce is the only one who has embraced the Partridge Family Temple. The other actors seem to be confused by it.
David Cassidy hated the Temple.
People sometimes think that we worship David Cassidy. We don't.
He was Keith was from 1970 to 1974.
I'm Keith now.
This is also when I began making and being on television, not just observing it.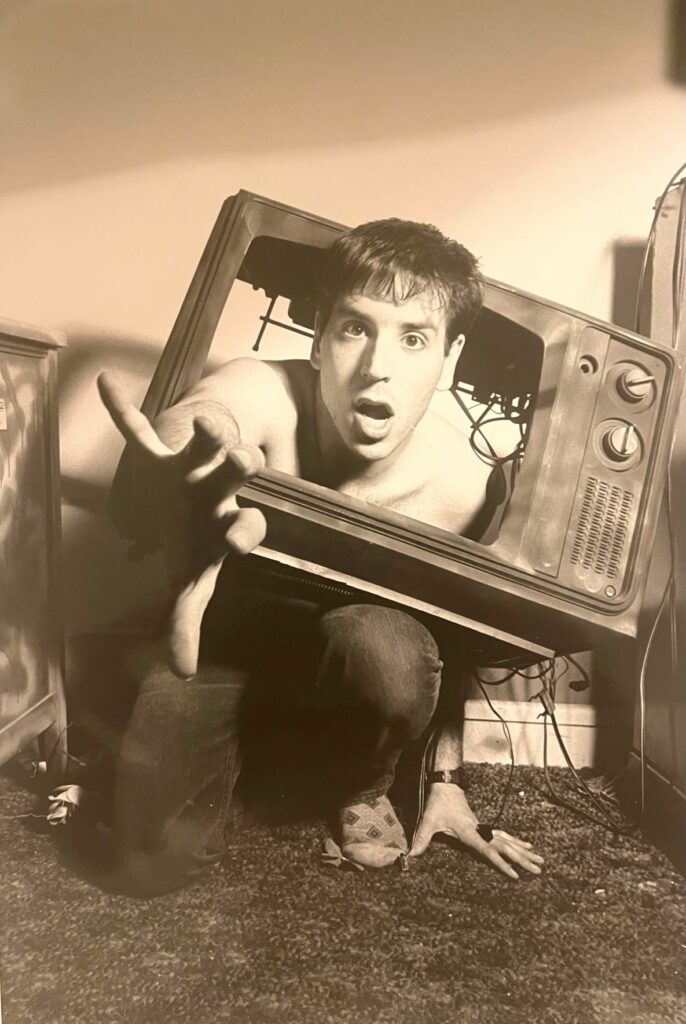 * Your 30s:
I finally made a pilgrimage to the actual Partridge Family house on the Warner Bros. Ranch. It was there that I had the revelation that I was the latest incarnation of Keith Partridge.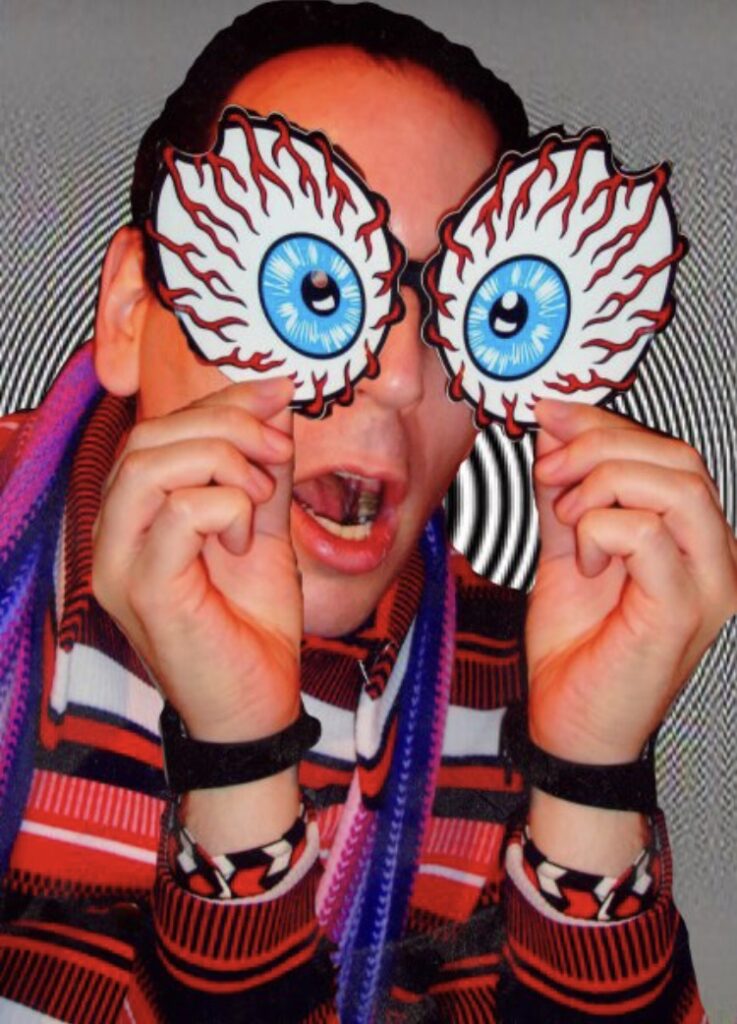 * Your 40s:
I continued my studies of television and of the art of Dan Kapelovitz.
* Your 50s so far?
So far, so good.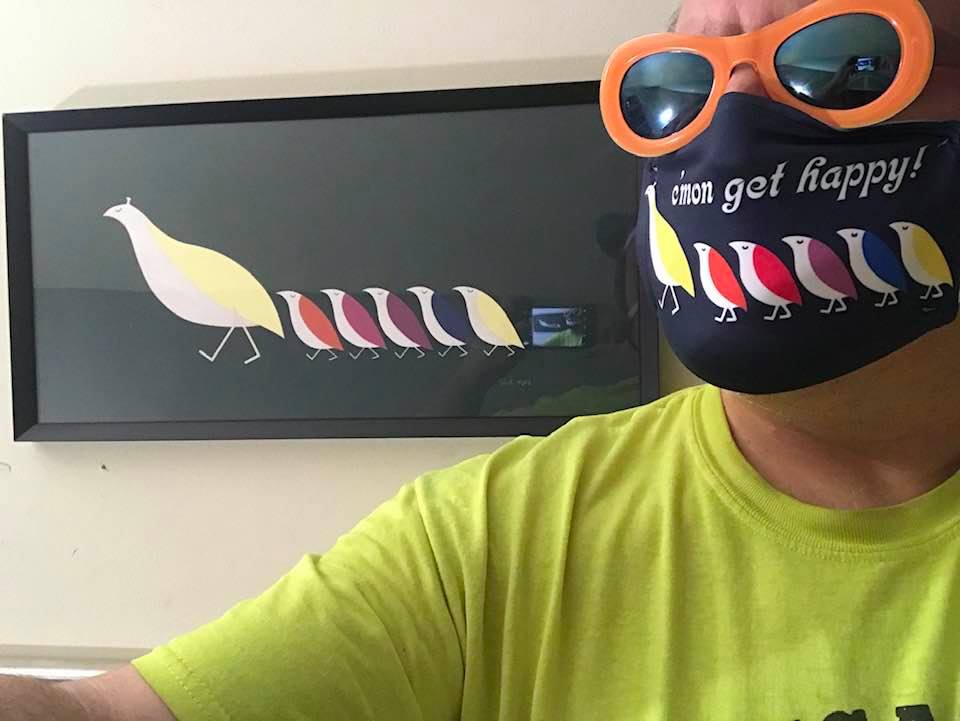 Personal motto(s)?
"Chocolate bar, and there you are."™
What role did toys play in your childhood?
The 1970s had some great toys.
My favorites were the Upsy Downsy toys.
Mattell created this colorful fantasy land with creatures that either lived rightside-up (the Upsys) or upside-down (the Downsys). Each creature came with a cardboard section of the "Happidiculous World" that could be connected to the other sections to create the entire Upsy Downsy universe.
Art, Film, Writing + Creativity Questions
When and why did you first become interested in movies, art, writing and everything creative?
… and any pivotal creative moments / influences?
Probably just watching "The Partridge Family" and other shows from the 1970s. That really was the Golden Age of the situation comedy.
I was also a huge fan of Looney Tunes re-runs, 1970s game shows, and everything that Sid and Marty Krofft did.
I realized the power of television and spent many years analyzing it.
I still do.
If you had to explain your vast array of creative endeavors past and present to some recently crash-landed aliens…
What would you tell them?
"Nanu Nanu."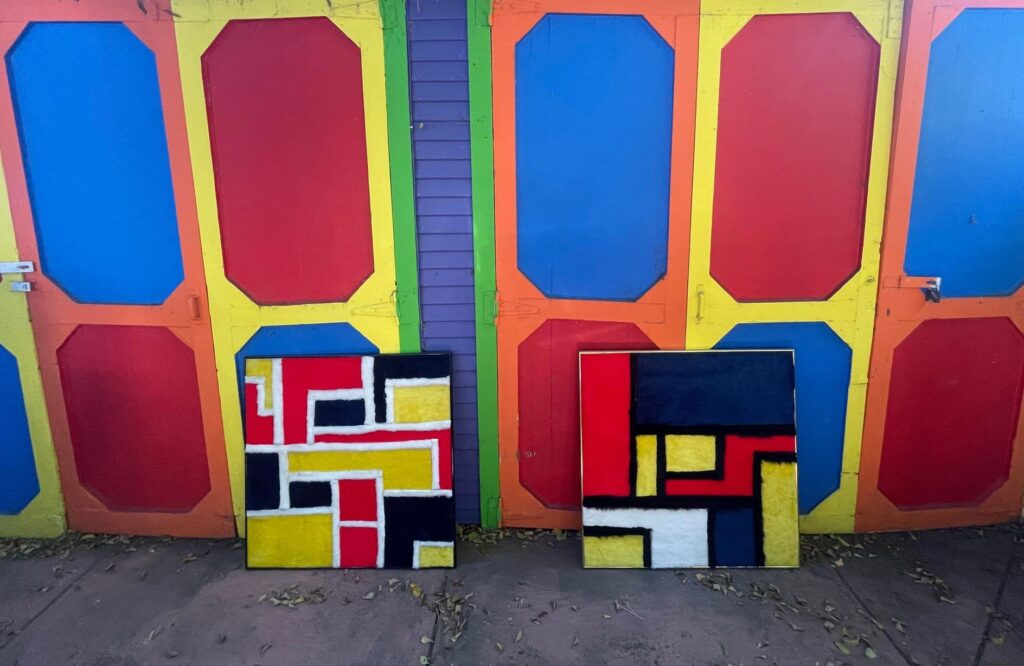 Who are some of your favourite filmmakers, artists, writers and musicians?
…and what is it about their works that so inspire and move you?
The list of my favorite artists, writers, musicians, and filmmakers is so long that it would be even longer than the list of names that I am purportedly known by. However, the artist who has had the most influence on me is a little-known filmmaker/writer/artist/musician known to the masses as Dan Kapelovitz.
He is also a criminal defense and animal rights attorney in Hollywood, California, and the founder of the Radical Law Center.
He happens to live with me at the Hollywood Temple.
Kapelovitz studied film at Wesleyan University where his thesis film "The Bastard Son of a Virgin Whore" became mandatory viewing for all future students, including Lin-Manuel Miranda, who paid homage to the film in his musical "Hamilton" with the following opening lines:
"How does a bastard, orphan, son of a [virgin] whore/And a Scotsman, dropped in the middle of a forgotten spot/In the Caribbean by providence impoverished/In squalor, grow up to be a hero and a scholar?"
The film was the winner of the Frank Capra award, an honor shared by fellow auteur and Wesleyan alum Michael Bay.
Kapelovitz then went on to produce hundreds of mind-blowing television episodes for public access shows such as "The Threee Geniuses" with Jon Shere and Tim "Mr. X" Wilson, "The Partridge Family Temple" with Giddle Partridge, and a minimalistic TV show called "Kapelovision."
"Threee Geniuses" featured dozens of Hollywood artists and musicians such as Don Bolles, Giddle Partridge, Bear, Imaginary Bear, Howie Pyro, the Centimeters, Ariel Pink, David Liebe Hart, Francine Dancer, Karen Centerfold, the Goddess Bunny, the Bunny Boy, and many others.
The Threee Geniuses would also put on live multimedia extravaganzas featuring some of the above-mentioned folks, as well as Kim Fowley, Jesus, and Richard Polysorbate-60.
The LA Weekly described the show as "perhaps the most challenging and inventive structuralist video art of the new millennium" and described the geniuses as "postmodern psychedelic deconstructionists and auteurs of the last frontier of American free expression."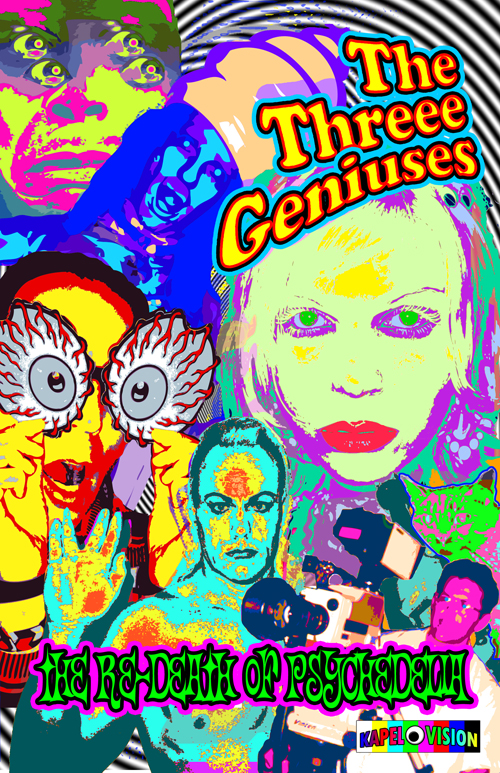 Kapelovitz's most well-known film is "Triple Fisher: The Lethal Lolitas of Long Island," where he combined the three Amy Fisher made-for-TV movies into one pop-surrealistic mind-blowing metadramatic triple dose of tabloid titillation.
Kapelovitz has spent the past 10 years working on two projects: "48 Hrs. Literally" and "120 Days of Sodom Literally."
"48 Hrs. Literally" is literally going to have a running time of 48 hours and consists entirely of footage from the original Eddie Murphy/Nick Nolte 96-minute action comedy, "48 Hrs."
Similarly, "120 Days of Sodom Literally" will have a running time of 120 days, or approximately four months. Oddly, "120 Days of Sodom Literally" is almost finished while "48 Hrs. Literally" will likely take years to complete.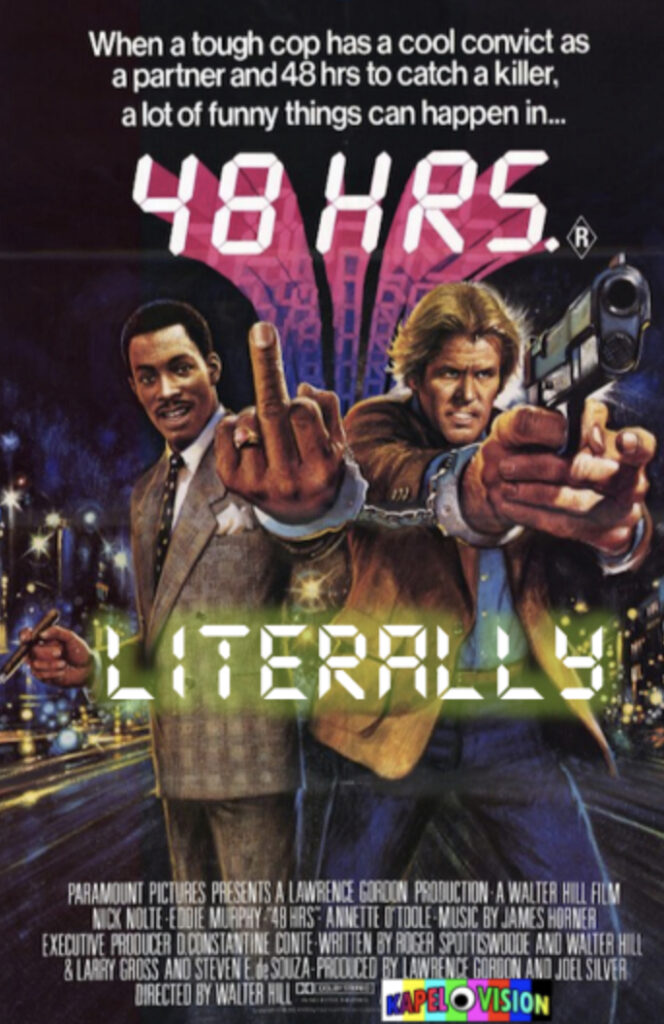 Musically, Kapelovitz is a guitar man and one of the top 10 photo-theremin players west of the Mississippi. He recently invented an instrument that is in the early top-secret stages – even the patent pending is pending.
He has a Beatlemania tribute band called Beatlemania-mania, currently working on its debut album.
In terms of visual arts, Kapelovitz has done a series of melamine plates, googly-eyed paintings, fun-fur pieces, and abstract pop art. He is also one of the world's foremost cat photographers.
Kapelovitz also designed and/or co-designed a lot of the early Partridge Family Temple imagery used on its stickers, pamphlets, and flyers.
If people wanted to check out your art, work with you, buy some of your wares or employ you as their attorney – Where should they visit and how should they get in touch?
I am very difficult to contact. In fact, I was surprised that you were able to find me.
But to check out the film and video work of Kapelovitz, visit Kapelovision.com or search YouTube or Vimeo for "Kapelovision" or "Threee Geniuses."
"Triple Fisher" has its own page at, you guessed it, TripleFisher.com. The film has a distribution deal with AGFA (American Genre Film Archive) so you might be seeing it at a theatre near you soon.
Also, I don't know when the interview is coming out, but I just found out that Triple Fisher is going to be playing in Glasgow on the 29th of October at the Centre for Contemporary Arts as part of Matchbox Cineclub's "Weird Weekend" program
The entire "Threee Geniuses" and "Kapelovision" catalog is going to be available on Night Flight Plus as soon as they digitize the tapes. Right now, Night Flight only has the compilation video "Threee Geniuses: The Re-Death of Psychedelia."
If you send 20 bucks and a padded self-addressed stamped envelope that can hold a DVD to Dan Kapelovitz, 7119 W. Sunset Blvd., #999, West Hollywood, CA 90046, he'll send you the "Re-Death of Psychedelia" DVD.
In terms of retaining his legal services, the Radical Law Center is like the A-Team: If you have a problem, if no one else can help, and if you can find them, maybe you can hire the RLC.
Or you can visit RadicalLawCenter.com, email him at Dan [at symbol] RadicalLawCenter [dot] com, or call him at (323) TEX-NABS (he accepts collect calls from jail).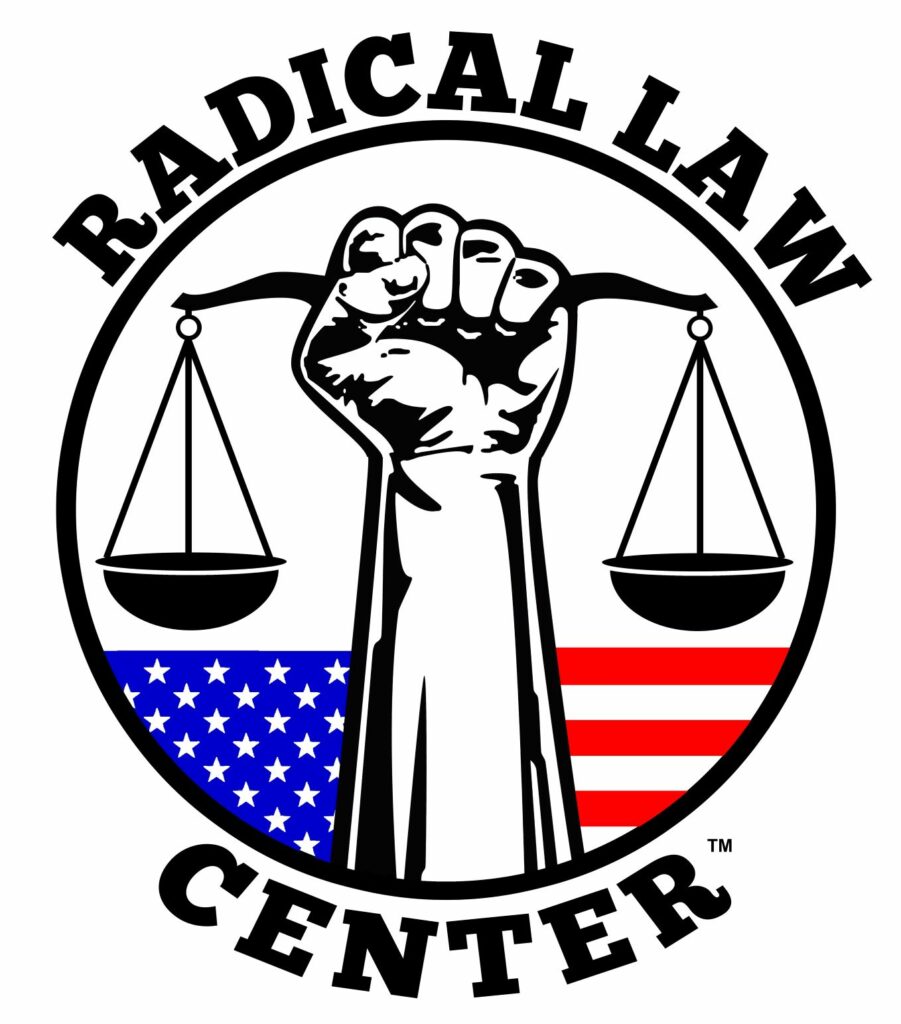 Partridge Family Temple Questions
For those reading at home who may be unaware – please explain the who, what, and why of the Partridge Family Temple / PFT?
The PFT is a religious cult founded on the concept that each character of the Partridge Family is an archetypical god or goddess. Unlike most cults, there is no mind control or pressure of any kind to follow an individual high priest or high priestess. Each member is his/her/their/its own cult leader.
You can do what you want with the Temple's teachings, and the teachings are whatever you want them to be.
Some may disagree, but that too is following the Way of the Partridge.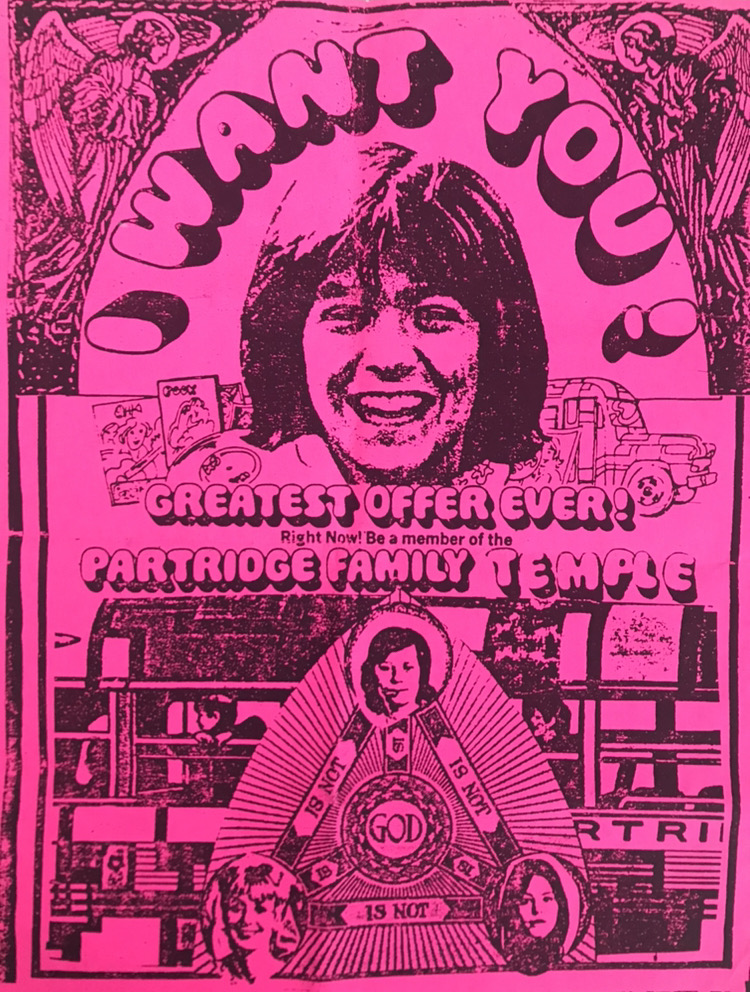 How and why did you and Shaun aka The Partridge in the Pear Tree come to found the PFT anyhow?
There was a man named Adam Sleek. He was obsessed with the Partridge Family. He would plug a microphone into an amp and sing along to Partridge Family songs so loudly that the cops would often get called.
Adam gave Shaun Partridge a cassette tape with two Partridge Family albums on it: "Notebook" on one side and "Shopping Bag" on the other. On July 4, 1988, Shaun and I were driving to Evergreen, Colorado, listening to the tape. We realized that the songs were Keith speaking directly to us, saying, "I'll meet you halfway" or "I can feel your heartbeat" or "I woke up in love this morning, went to sleep with you on my mind" or "I think I love you."
In 1970, "I Think I Love You" was the number-one selling record, beating the Beatles' single "Let it Be."
If the Beatles are bigger than Jesus, as John Lennon claimed, then the Partridges are bigger than the Beatles and Jesus.
People sometimes complain that the actors on the Partridge Family didn't write their own songs or play their own instruments. But the Partridge gods created the songwriters and musicians who played on and wrote the songs.
Isn't that more impressive?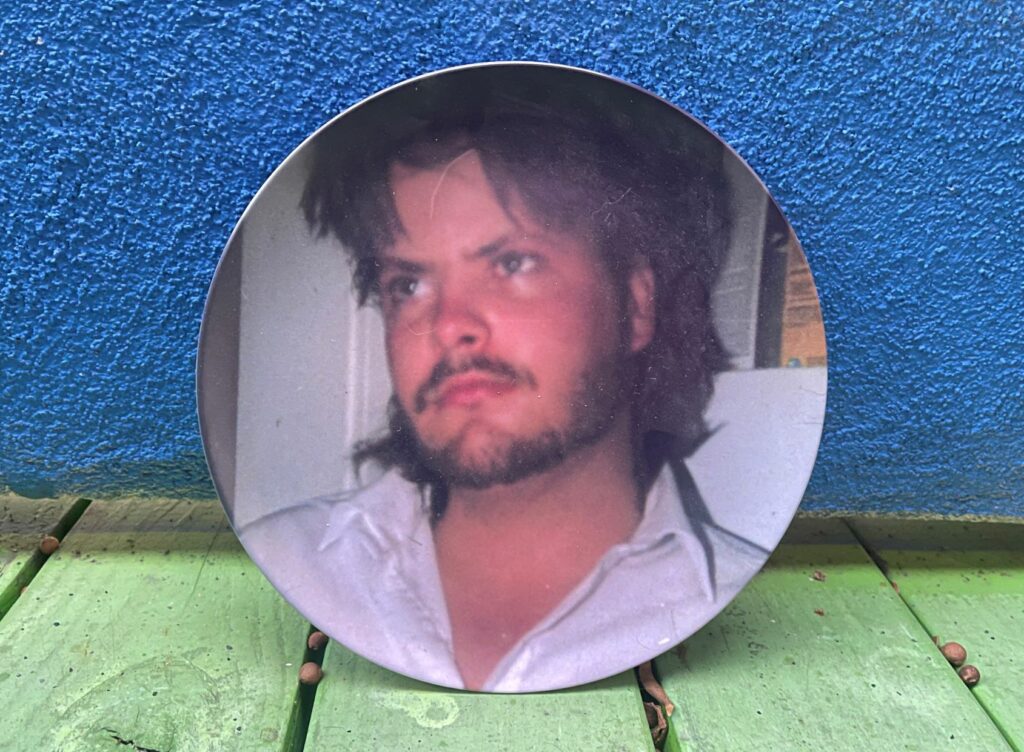 What does "God" mean to you and your fellow PFT members?
Shirley, Keith, Laurie, Danny, Chris and Tracy.
But really G-d can be found anywhere and in anything. If G-d can be found in 1970s sitcom characters, G-d can be found in a subatomic particle, in a drop of rain, or even in a thought of an idea of a concept.
The Partridges are just a fun way to know/be G-d.
How can someone become an inducted member of 'PFT'?
Each living and/or non-living animal, vegetable, and mineral is already a Partridge, whether they realize or not. There is no one thing that anyone has to do to become a Partridge, although many of members do change their last name to Partridge.
I did conduct an induction ritual on Jon Stewart in 1994 on "The Jon Stewart Show," during which he drank 7-Up (Keith's favorite drink), milk, and honey out of a Partridge Family thermos.
I ran into him a couple years later at a movie premiere. He was complaining to me that his show had been cancelled and how he was only going to be on basic cable from then on. I told him that, because he was a Partridge, he was destined for greatness.
He didn't believe me, yet soon after, he had incredible success on basic cable with "The Daily Show."
Who are some members of the 'PFT' that have most impacted your personal life?
Please tell us who they were, how they impacted you, and what has become of them today (if known).
I'm just a figurehead these days. I actually don't even know a lot of the newer PFT members.
I occasionally meet people who tell me that they are So-and-So Partridge and try to hip me to the Partridge Family Temple. It always reminds me of the final scene of "Yankee Doodle Dandy" where a soldier at a World War II parade gives George M. Cohan (played by James Cagney) a hard time for not singing along to "Over There," not realizing that Cohan wrote the gosh-darn song.
I have met many members of what maybe I'd call the second-generation of Partridges like 7-Up Partridge and Chocolate Bar Partridge who are totally cool.
I've actually never met Whalesong Partridge, but I'd like to.
Of course, the early members are the ones I grew up with, people like Giddle, Shaun, Astra, Maynard, Andy, Lexter, Puppyboy, Christa, and Mikey.
Odds and Ends
If you could live in any place, during any historical era – Where and when would that be?
…and why would you choose that time and place?
Here and Now because I like to be here now.
As Keith Partridge, I existed before the Beginning of Time and beyond the End of Time, so I've pretty much seen it all.
Who was your first crush?
…and why were you so infatuated with them?
Laurie Partridge.
Because she's the Holy Virgin Whore of Babylon.
If you could change / create 5 laws for America.
What would they be?
And why would you change / create them?
1) Legalize crime.
2) Criminalize everything else (and then legalized it under the first law).
3) Free all animals from torture, experimentation and exploitation.
4) Abolish prisons.
5) Impose the death penalty for people who tell their life story to a cashier even though they know there is a long line of customers behind them.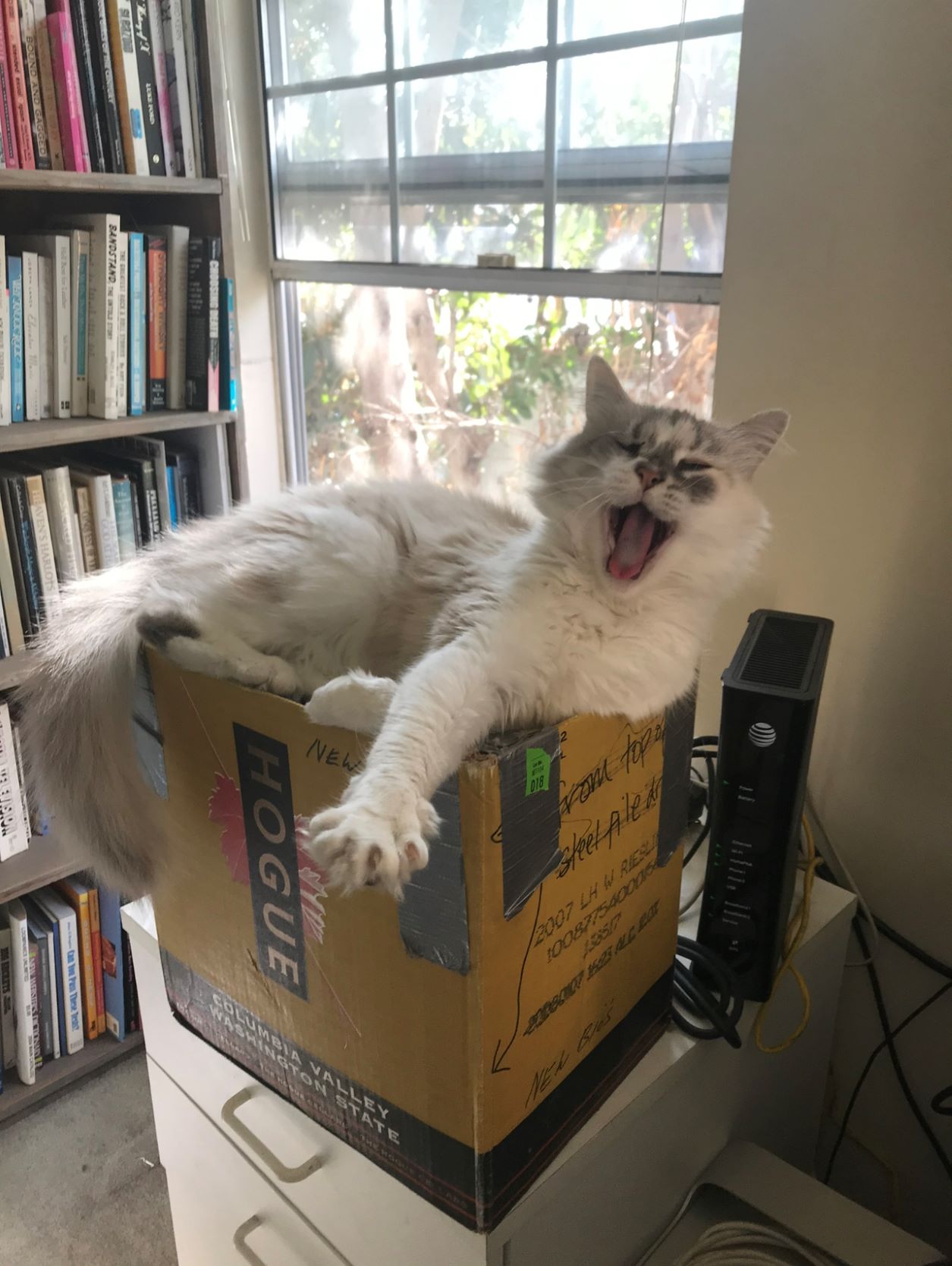 Does sex change everything?
No, but sex will transform the Holy Virgin Whore of Babylon into the Holy Non-Virgin Whore of Babylon.
What are the top 3 items you own?
… and what is it about each of them that you so love?
1) The Temple.
This serves as the headquarters for both the Hollywood branch of Partridge Family Temple and the Radical Law Center. It also houses the Threee Geniuses video archives. I love all of the animals that live in and around the Temple, including cats, raccoons, opossums, and squirrels.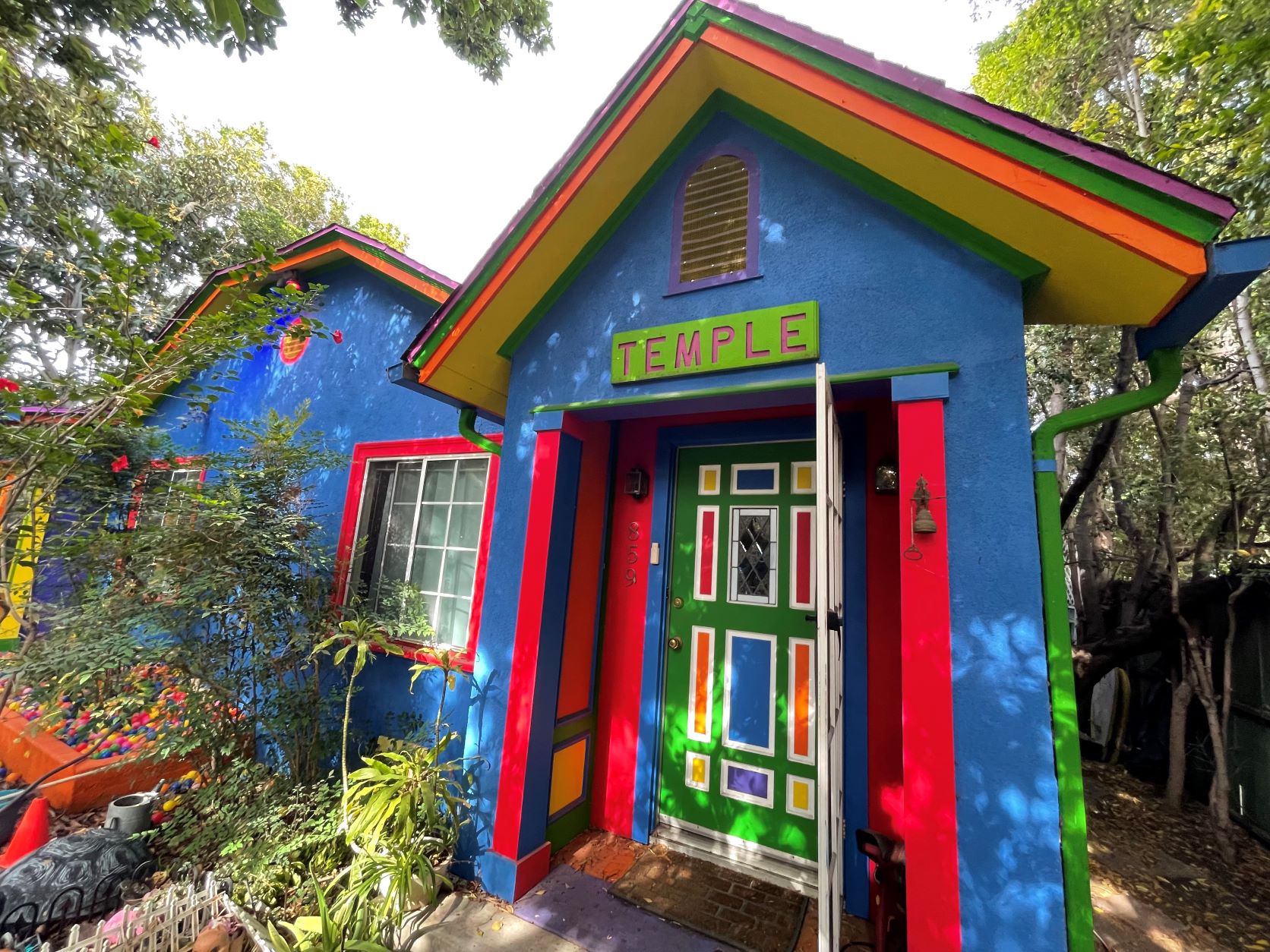 2) The Apple Pie Tree.
We had just moved into the Temple and needed an Apple Pie Tree for the front yard. I decided to go to this antique store on Melrose Avenue where Michael Jackson used to shop and asked the owner if he happened to have an Apple Pie Tree from McDonaldland.
He seemed very surprised by this request, as if he were in the Twilight Zone. But he said that, as a matter of fact, he did have one. We went into the alley behind the store. He opened a garage door, and way in the back of the garage, behind all kinds of antiques, was this Apple Pie Tree.
I love McDonaldland, probably because it is very similar to the worlds that Sid and Marty Krofft created. McDonalds hired Sid and Marty Krofft to design McDonaldland and then told them that it had abandoned the project. Then McDonalds did create the Krofft-inspired McDonaldland, which included the Apple Pie Tree – Obviously based on the talking trees in "H.R. Pufnstuf." The Kroffts sued McDonalds and won in a landmark copyright case, Sid and Marty Krofft Television Prods., Inc. v. McDonald's Corp.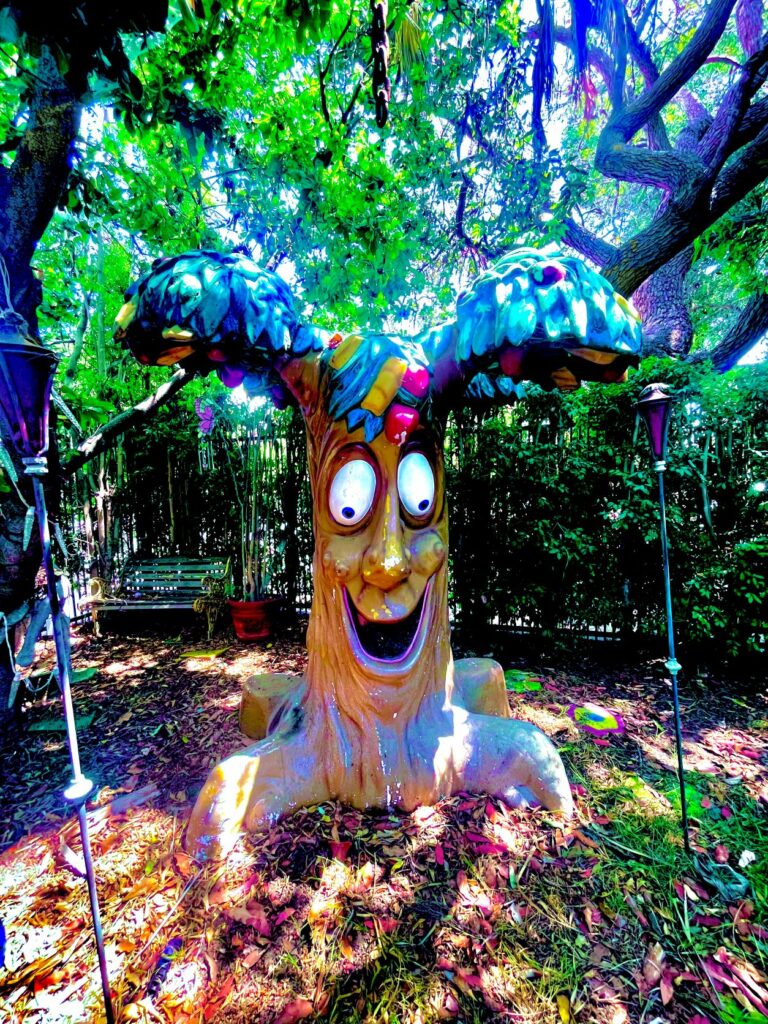 3) My television.
This is my television. There are many like it, but this one is mine.
My television is my best friend. It is my life. I must master it as I must master my life.
My television, without me, is useless.
Without my television, I am useless.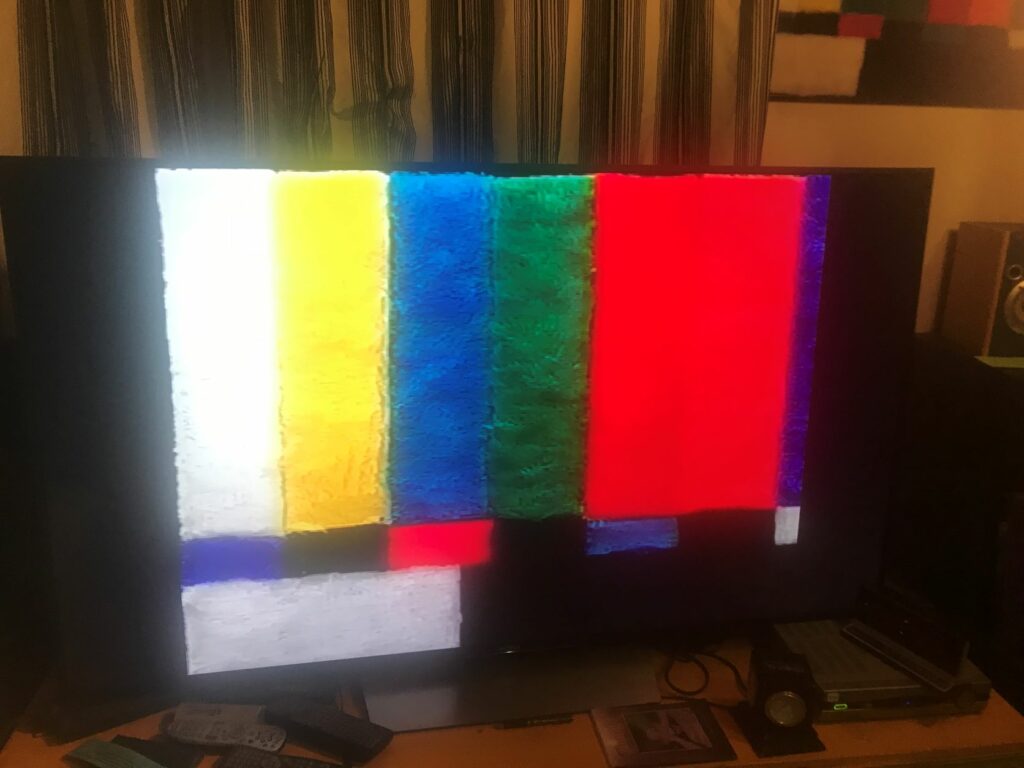 In a fight between the following religious icons: Ronald McDonald Vs. Keith Partridge – Who would win?
…and why would they be victorious?
Keith Partridge is the God of War whereas Ronald McDonald is a fast-food clown.
I'd have to give it to the God of War.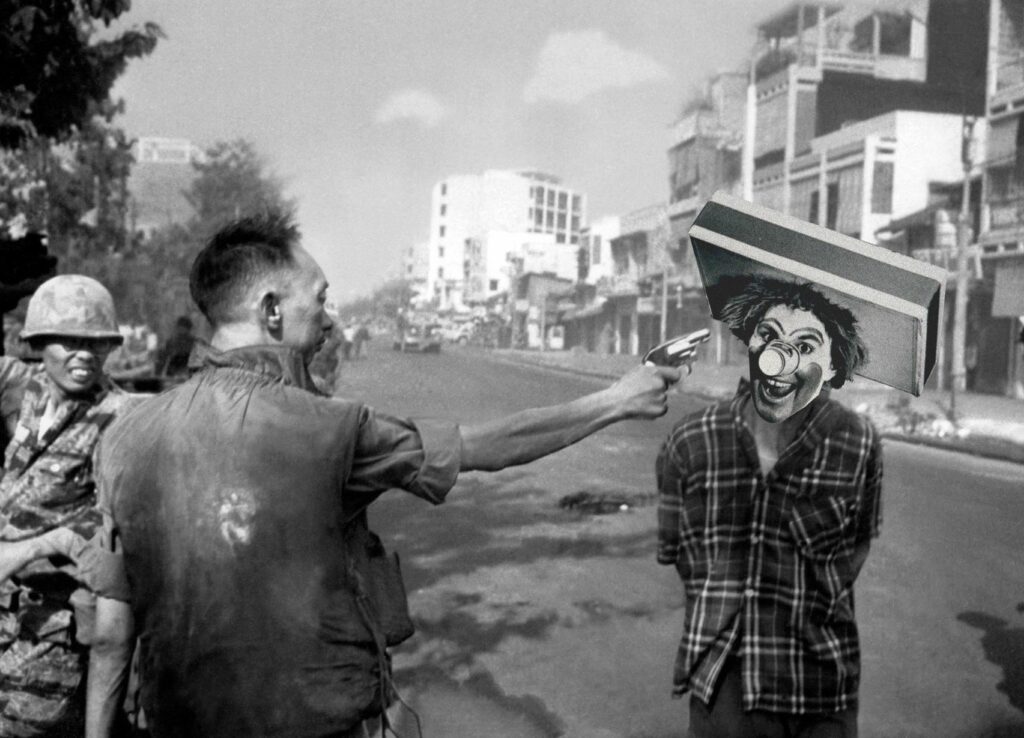 Please describe your last dream in detail…
I dreamt I ate a giant marshmallow and when I woke up my pillow was gone.
(I stole that from a Bazooka Joe comic strip.)
Of everything you have done, what would you most like to be remembered for?
Being a kind psychedelic comic genius who fought for Truth, Justice and the American Way.

Links