There are not many who can say they have given their life, their being, indeed their very soul to art and creation – Jean-Louis Costes, however, is one man who can. No matter the genre or artistic tool, JLC will work with it to create powerful, thought provoking works, that are an aesthetic lightning bolt to the senses.
Indeed, JLC can in many ways be viewed as a continuation of the (in)famous lineage created by fellow avant garde artist and Frenchman, Antonin Artaud (1896 – 1948); and his Theatre of Cruelty.
Born in France in 1954, JLC is most known for his pioneering and transgressive live 'trash operas', which he uses to explore his childhood, politics and philosophy. JLC has performed these operas all over the world, both solo and with a varied group of collaborators. Such as Lisa Crystal Carver, Nesi and others.
In addition, JLC is also at the forefront of the DIY, experimental and underground music scenes – Having self released countless albums on cassette, vinyl, CD and digital formats.
Adding further feathers to his already colourful cap – JLC is also an accomplished artist, has released books, as well as comics through various publishers to much acclaim; and has also gained recognition as an actor. Making notable appearances in films such 'Baise-moi' (2000) and 'Irréversible' (2003).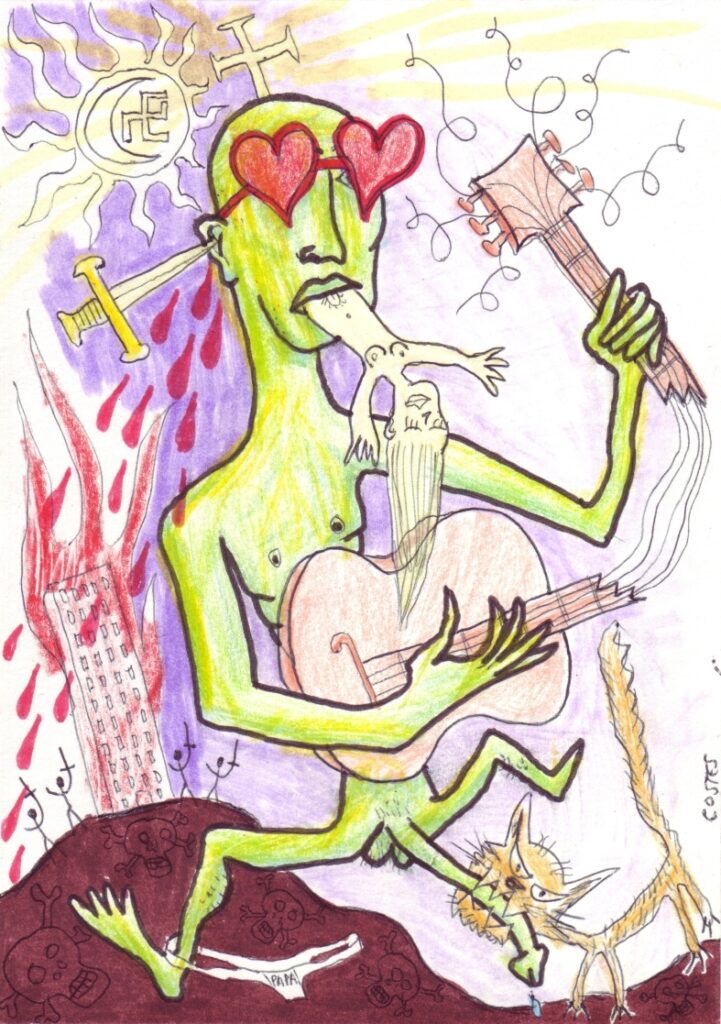 Wanting to get to know him better, we sent JLC some questions to answer over email.
Take a dive into his chaotically creative world, below…
Getting Acquainted
Name + D.O.B?
Jean-Louis Costes.
May 13, 1954
City, State and Country you currently call home?
…and the City, State and Country you're from?
I was born in Paris and right now live in the country side in the western part of France.
Please describe some memories – such as art, music, comics, friendships, adventures, study, romance, politics, work, crime, religion, performing… anything really – from the stages of your life noted below:
* Your childhood:
A long boring tunnel, boring family and boring school.
* Your teenage years:
Hidden in my bedroom, I was drawing naked women and masturbated.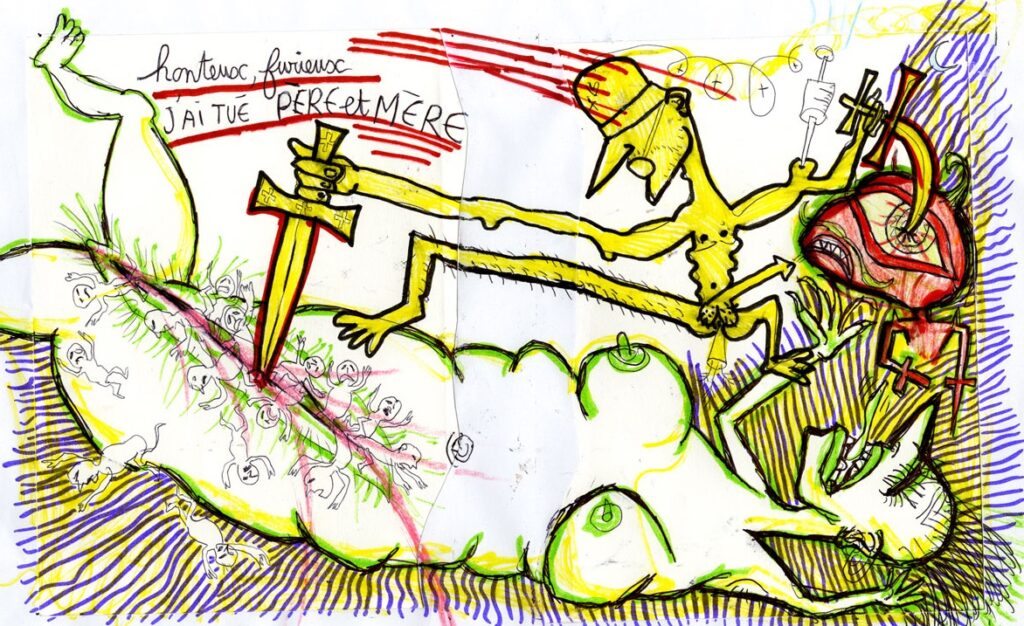 * Your 20s:
I went one year in university. It was the same boredom as family and school. So I left and worked in different places for few months.
After work, I played piano and synthetizer, but it was just a hobby.
As soon as I had saved some money, I traveled in Asia, south America and Africa.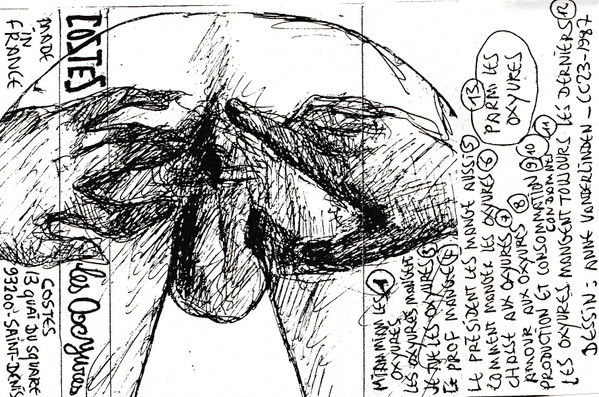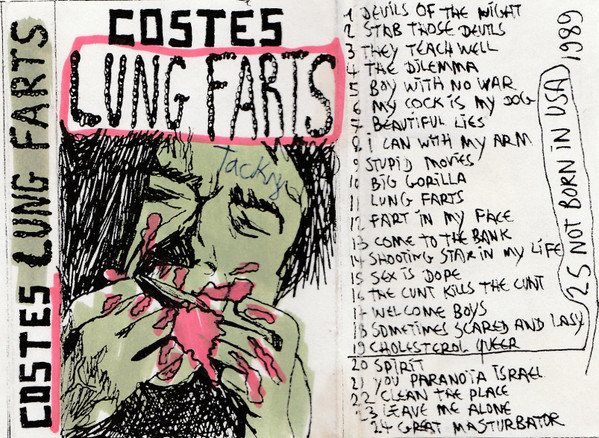 * Your 30s:
I played more and more music and began to record it on old tape recorders, a mix of experimental sounds and pop songs.
I made some performances, kind of trash operas, and traded audio cassettes with other independent musicians in Europa, USA and Japan.
Between 1988 and 1993, I lived in the USA and performed with Lisa Suckdog in underground places.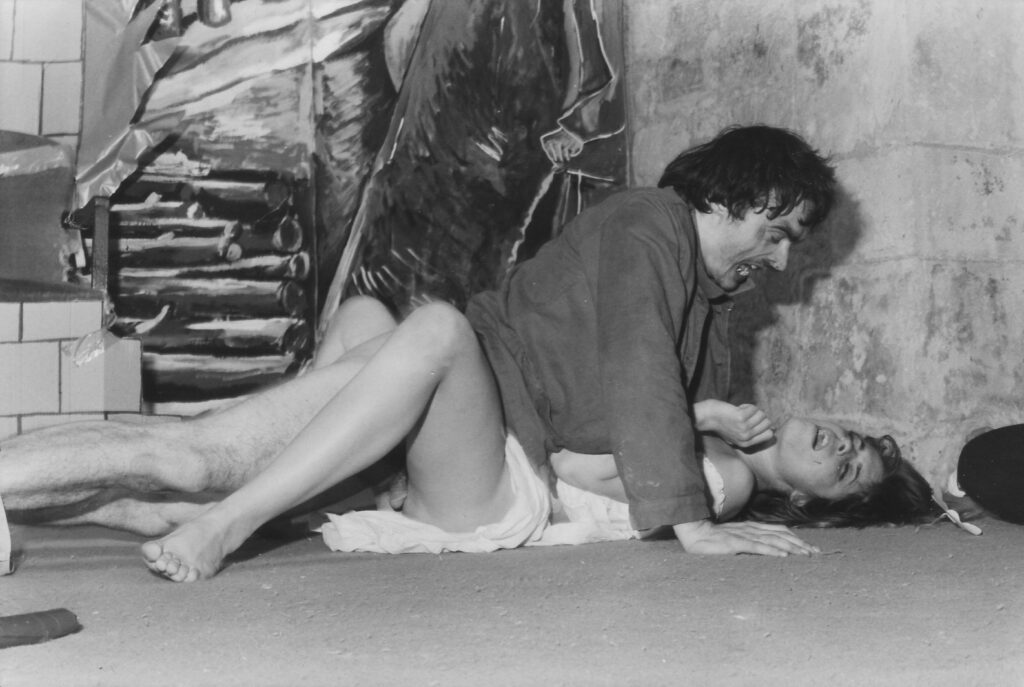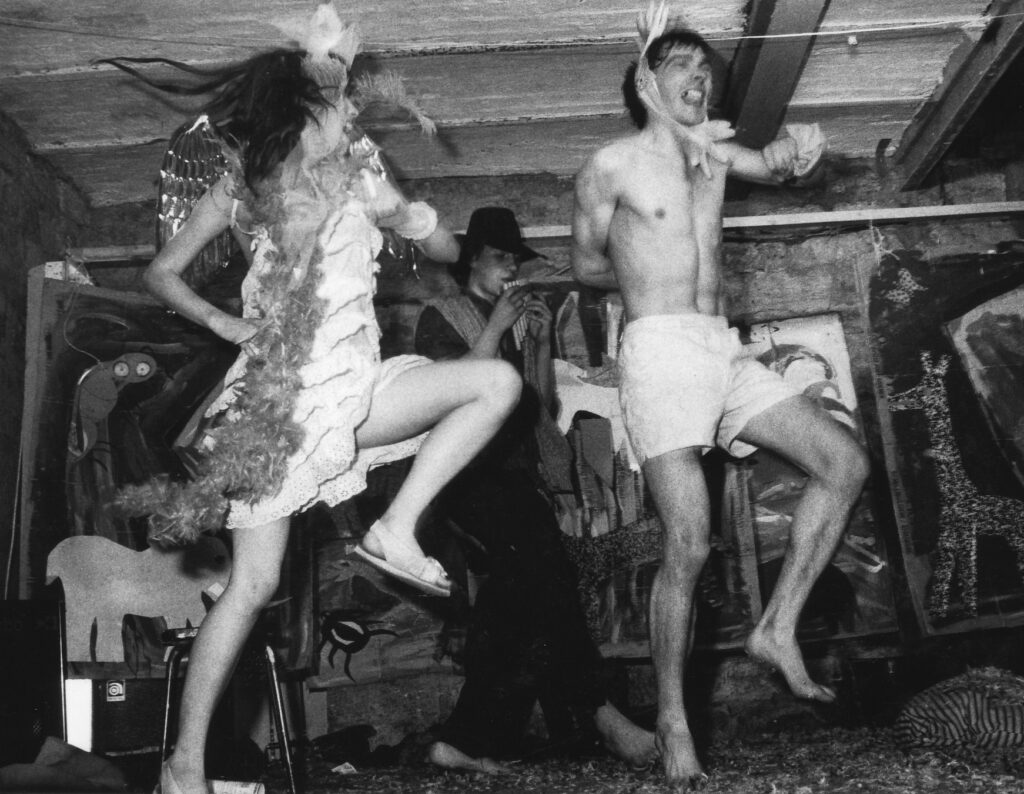 * Your 40s:
It was the beginning of internet, and it was very powerful to present my productions to larger audiences. My songs and operas interested more people and I was able to earn enough money to make a living.
I performed many gigs in USA, Europa and Japan.
At the same time, I began to record on a computer and I released over one hundred CDs of twisted songs.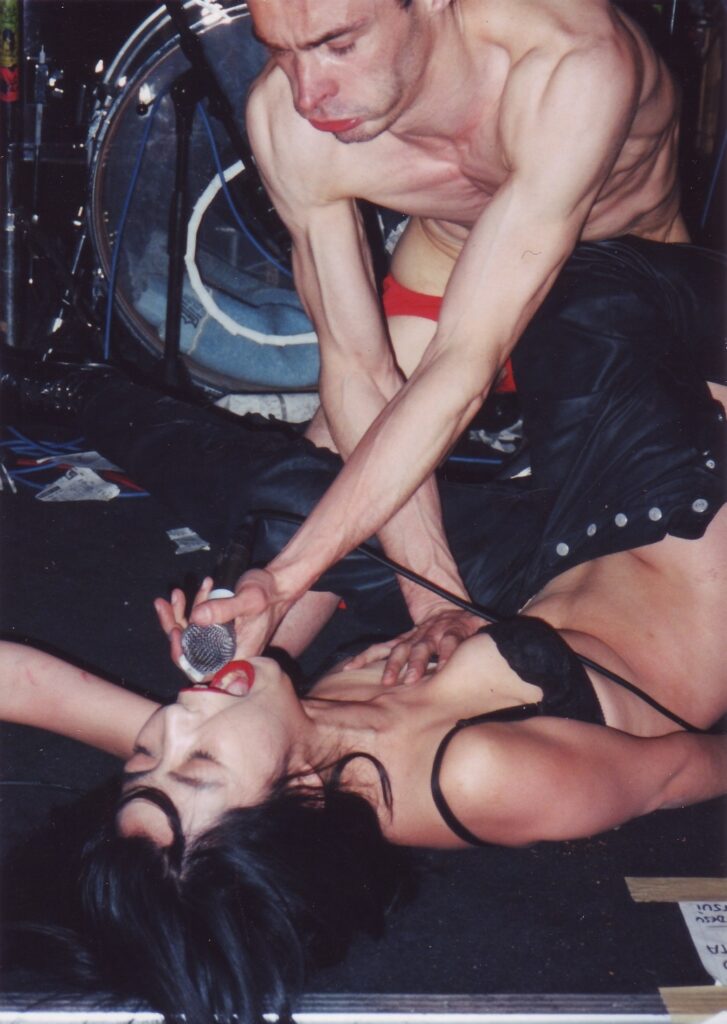 * Your 50s:
I was producing films and began to wrote novels.
I had more and more opportunities for my operas, especially after a major editor published one of my novel in 2006 – Mainstream medias promoted the book, and i was booked to perform in front of bigger audiences.
And I was still performing tours in USA, Europa and Japan.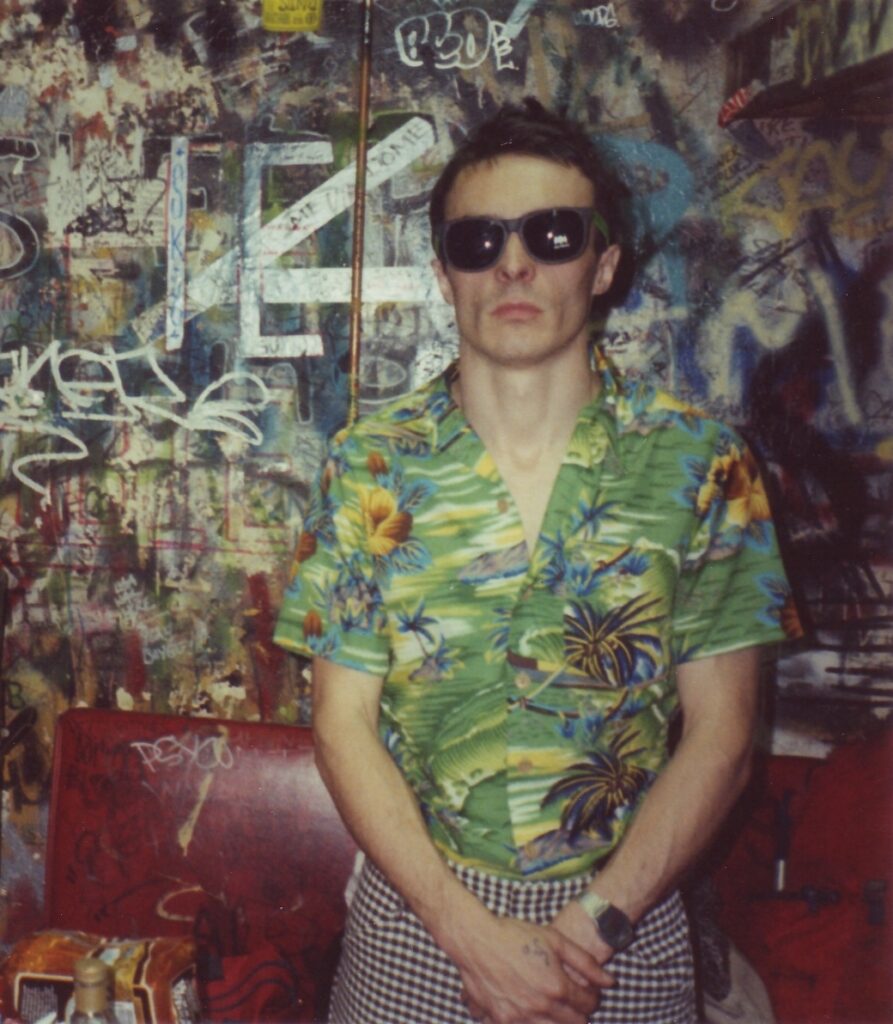 * Your 60s so far:
From 1987 to 2009, my productions had more and more success. But, since 2010, the sells of CDs fell down, because of digital music available soon internet, and slowly I performed in front of smaller and smaller audience, back to the small underground clubs.
The covid period killed me. I didn't perform a single gig in two years because of the ban of concerts, and right now I survive like a bum in an old farm half destroyed, in the deep bush.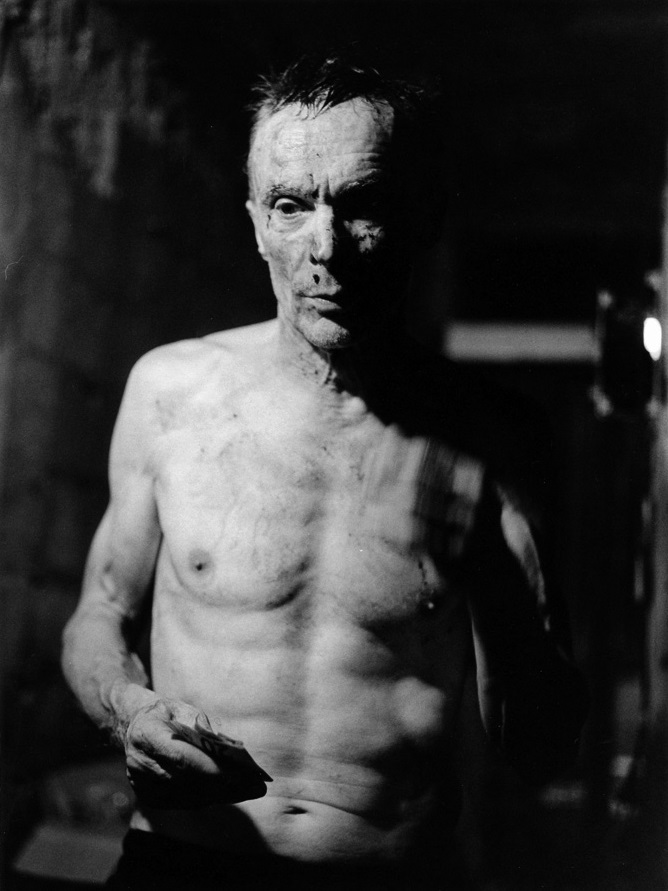 What role did toys play in your childhood?
I was robbing underwear from my mother, and was wearing them in secret under my normal clothes at school.
I was so afraid to be caught! Holala!
The punishment would have be really bad since my father was violent.
It was exciting.
That were my only toys and only game.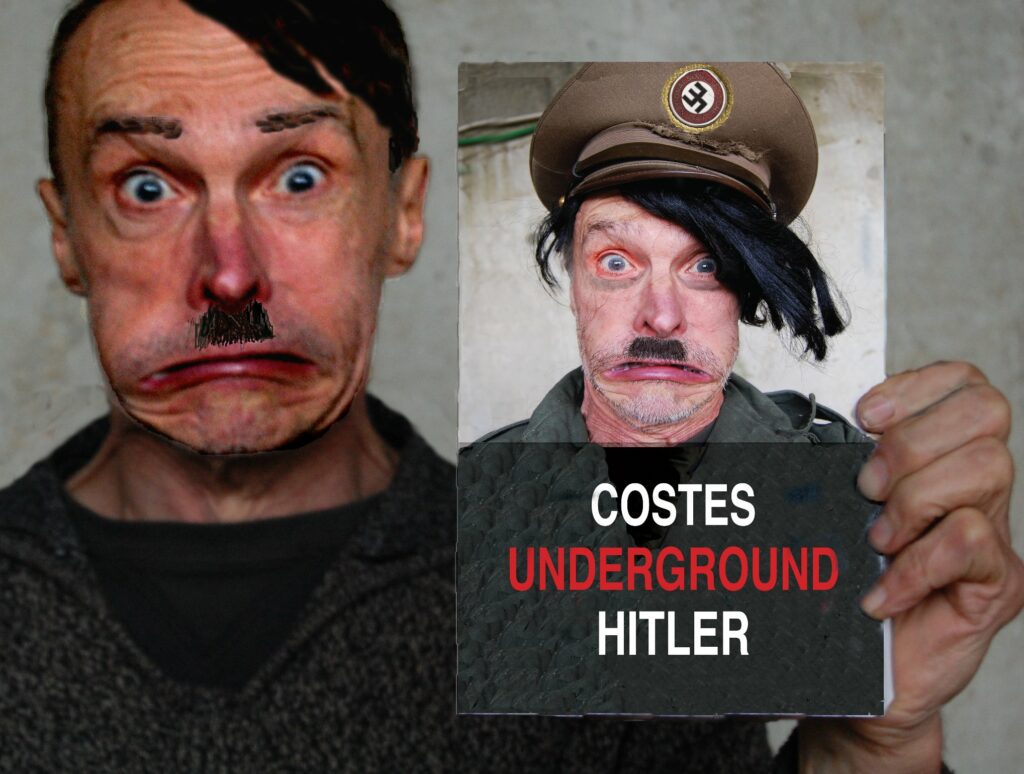 Art & Creativity Questions
When and why did you first become interested in art, music, performing and everything creative?
… and any pivotal creative moments / influences?
Young, I didn't have a special interest for art and music.
In fact, I was interested in nothing.
I could not explain why I ended being a musician and artist. It is probably the sheer result of loneliness and frustration.
If you had to explain your creative endeavors to some recently crash-landed aliens…
What would you tell them?
The real crash-landed aliens are the old grand mothers in the deep countryside. They know nothing about my kind of art. And I love to show it to them.
They are so much in shock!
And some times love it!
They are the normal persons and I am the crash-landed alien !
Who are some of your favourite artists, writers, filmmakers and musicians?
…and what is it about their works that so inspire and move you?
I never read novels, neither watch film or listen to music.
So I don't have any favorite artist.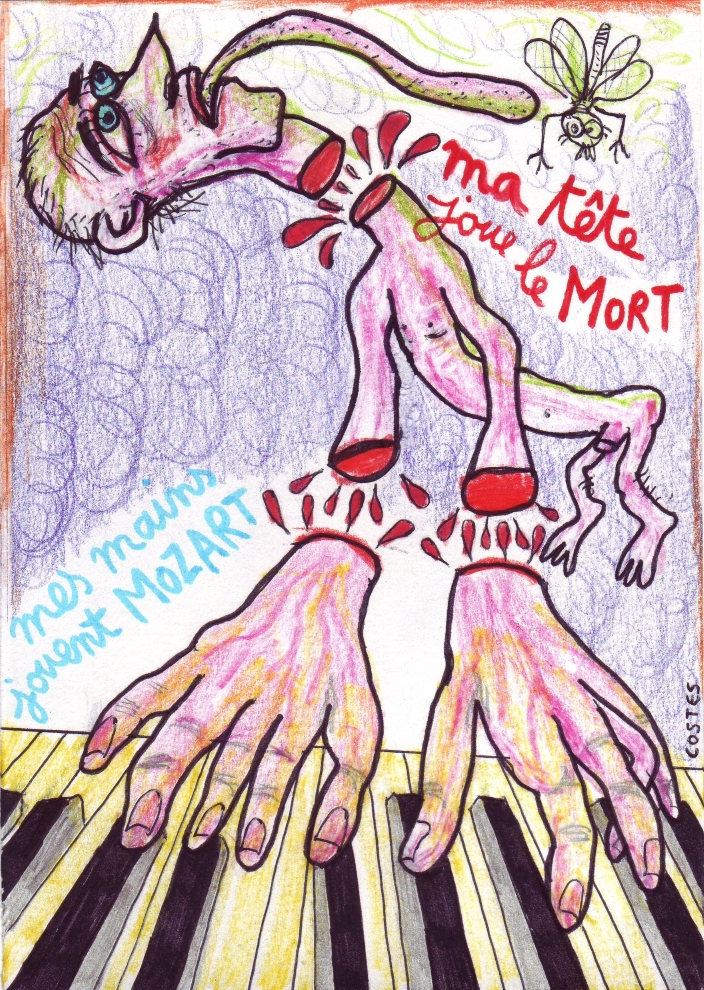 If people wanted to check out your art, work with you or buy some of your wares – Where should they visit and how should they get in touch?
The best way is to visit the web site https://shop.eretic-art.com/ – All my albums of songs, films, novels and drawings are available on this site.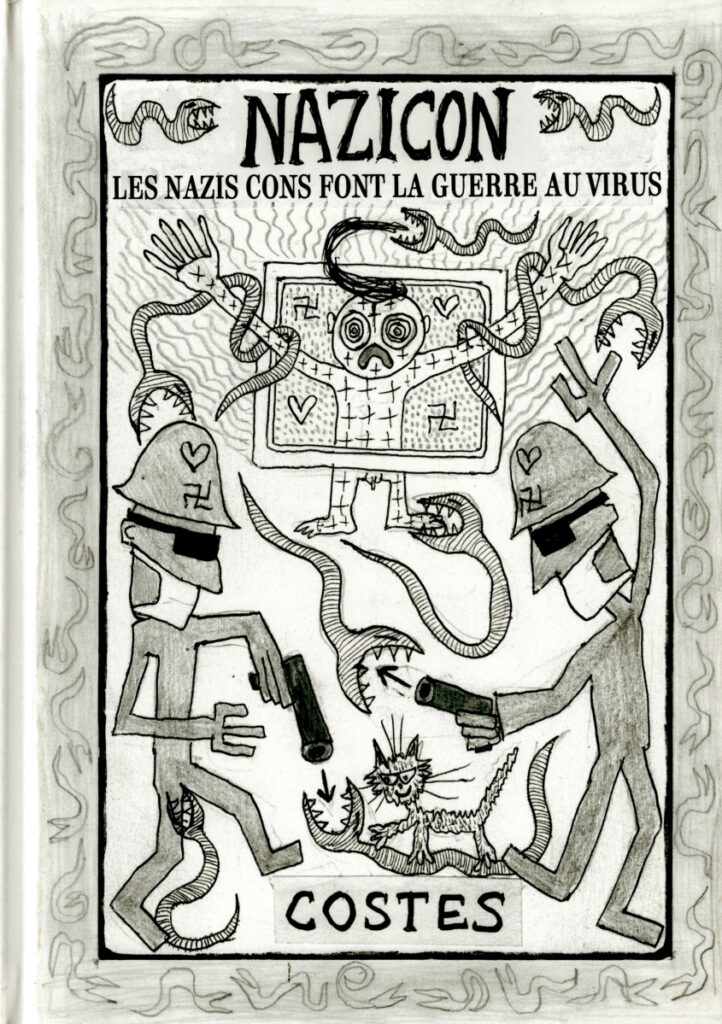 Odds & Ends
What does "God" mean to you?
I love the old Catholic ritual.
Sometimes I play organ in church service. Religious music and Gregorian songs are gorgeous.
Does sex change everything?
Sex seems essential when I am horny.
But for real, sex is not important at all, it is just few minutes of stupid repetitive action every two days.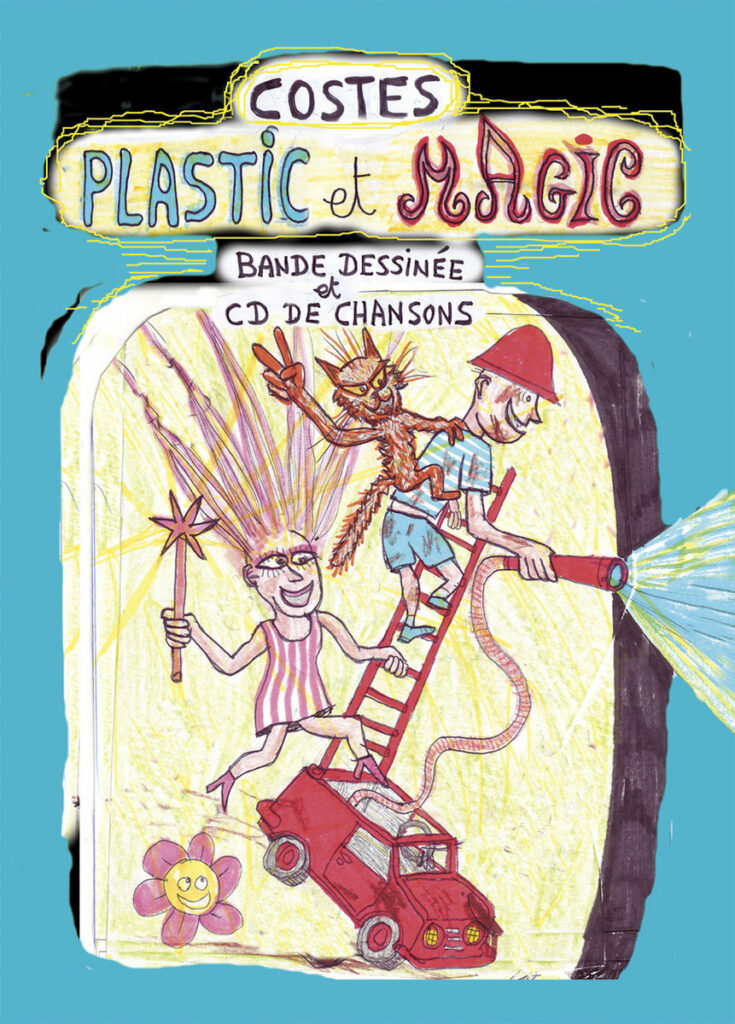 What are the top 3 items you own?
My favorite items are a 1935 grand piano, and the old farm where I live.
Please describe your last dream in detail…
While I am sleeping, a man breaks the window and slaughters me in my bed with a big knife, because he hates my songs and performances.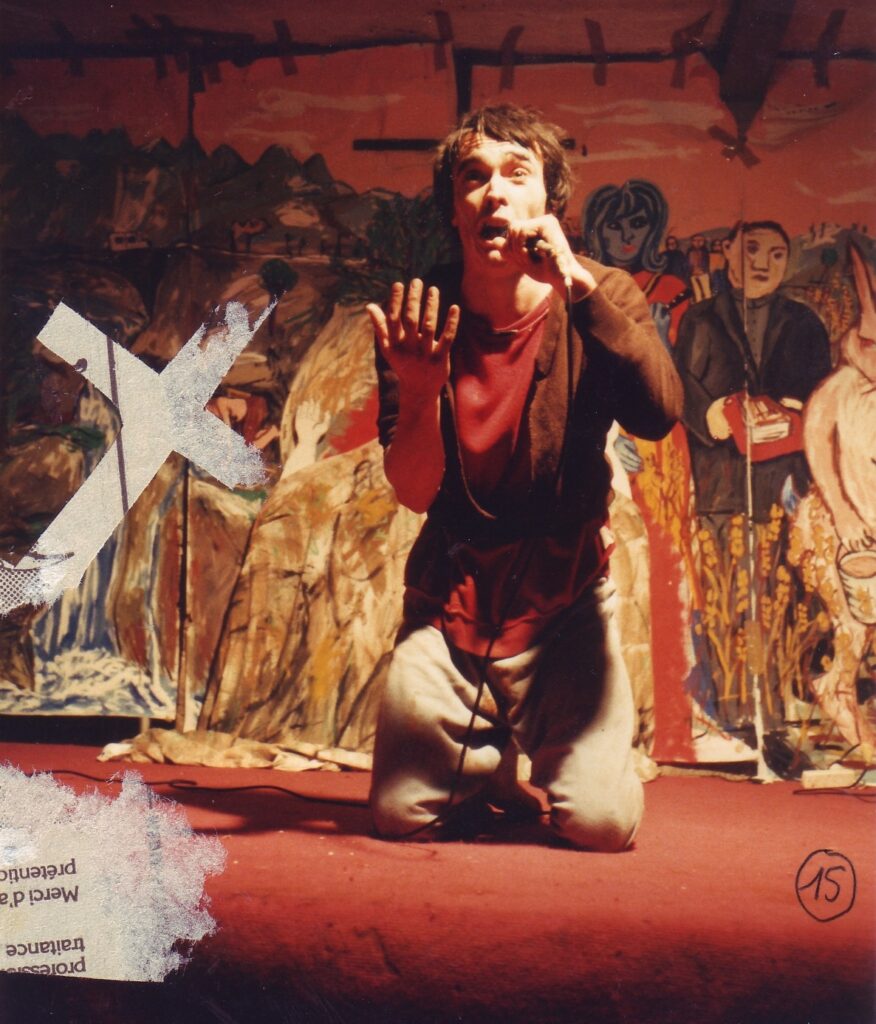 Of everything you have done so far, what would you most like to be remembered for?
Everyone in my family hates my art, so they will destroy all my productions after my death.
There will be nothing to be remembered.
Links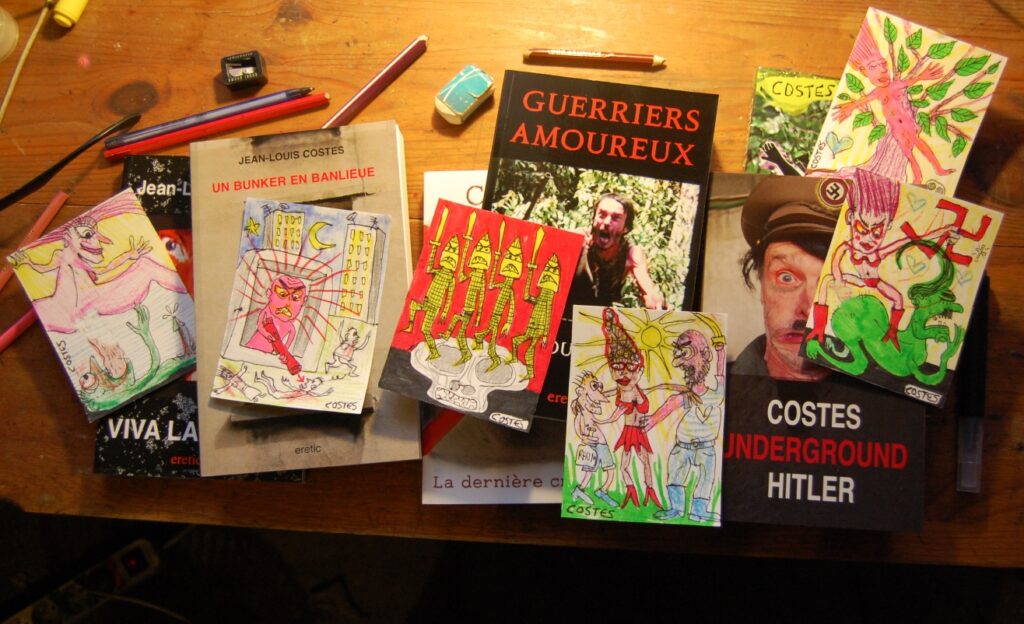 The header image shows JLC performing in 1991.
All images supplied by JLC or sourced online.