If you ask Italian American artist & musician Johnny Scuotto why he started creating, he'll offer you a self-effacing shrug; & say he was simply, "bad at everything else."
A reformatory school drop-out, highly active in the underground scene since his early 20s; Scuotto was never interested in aping the quotidian of a model citizen – engaging in various artistic endeavours, & getting up to mischief; whilst also playing in a variety of bands throughout his 20s & 30s. Such as The Art Gray Noizz Quintet, One Prayer One Sin, & The Johnny Scuotto Band.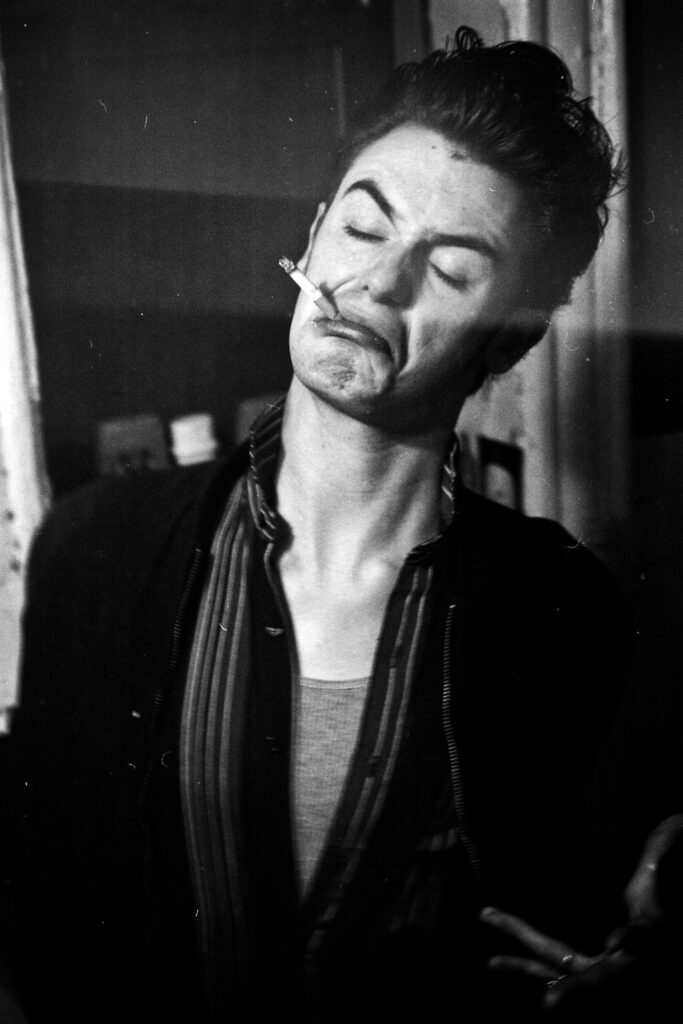 Then, in 2020 Scuotto found himself branded; becoming a pariah in his own circles. The slanderous nature of claims made against him didn't seem to matter much.
Scuotto bore the mark of the condemned man, & nothing, he discovered, incites cowardice like the fear of social contamination.
Following many months of social paralysis, Scuotto founded art & culture platform Uncensored New York with his girlfriend, Samantha Sutcliffe in 2021. Seeking to challenge the oft-Puritan nature of the mainstream by creating unconventional outlets for distribution, public programming, & free education.
He also returned to playing music live. Initially performing at unconventional places such as boxing rings & pizza parlours under the pseudonym "Giovanni S" to avoid potential harassment.
Only now is Scuotto ready to re-enter the public sphere under his own name.
Death Dance Music is his revival project.
Influenced by the likes of Leonard Cohen & Swedish noise rock band Brainbombs; Death Dance Music's self-titled EP was released in late October. With a nod to Scuotto's familial roots in 1970's Hell's Kitchen & Bensonhurst, their music evokes the bleak bent of Scorsese's Taxi Driver. With Scuotto existing as a disillusioned Travis Bickle in his own right.
I recently chatted with Scuotto to see how he's going and learn more about his many projects.
Check it out, below…
Capitalism and conformity are among the social traps you signal on this EP.
Please tell me about the thought process behind your lyrics.
I want my music to reach as many people as possible.
People can do what they want. In no way am I trying to convert anyone to think like me. People should think for themselves and that's the problem – most people don't. They drink the Kool-aid without reading the label. They believe everything they read or hear without question.
Songs mean something different to everyone. My stuff is always open to interpretation.
I'm curious about your process as a musician.
How did this EP evolve over time?
My process is recording basic tracks on Logic and then taking them into the studio to record them properly when I have the money. I write from a very universal place using themes such as love, loss, sex, death, consumerism, and irony. Things we can all relate to on some level.
Fun for the whole family haha.
My favorite artists and musicians have always written for everyone.
Your public 'cancellation' in 2020 significantly impacted your life and career.
How did that experience inform your music? I know you briefly considered giving it up entirely.
Either you cower in a corner or you keep moving forward and do what you love. I love to play and write music so I continued to do so. Some people aren't happy about that, but they weren't happy from the get-go.
I hope they find peace. God bless 'em.
Your work with Uncensored NY seems like a natural extension of your music. You invite confrontation and conversation.
Why is this approach especially important right now?
Most venues in New York after the pandemic lifted wouldn't book me due to slanderous accusations that circulated on the internet. So, when I did get the opportunity to play, it was somewhat psychotic or unhinged. People threw bottles and cans or other ephemera at the stage. All the ingredients for an exciting show!
I was recently asked by Liz Lamere – Alan Vega's widow and a great artist in her own right – to do an Alan Vega tribute show in which my bandmate Eric Ørdaz and I did our best SUICIDE cover show.
We got kicked out of the venue right after the set was finished.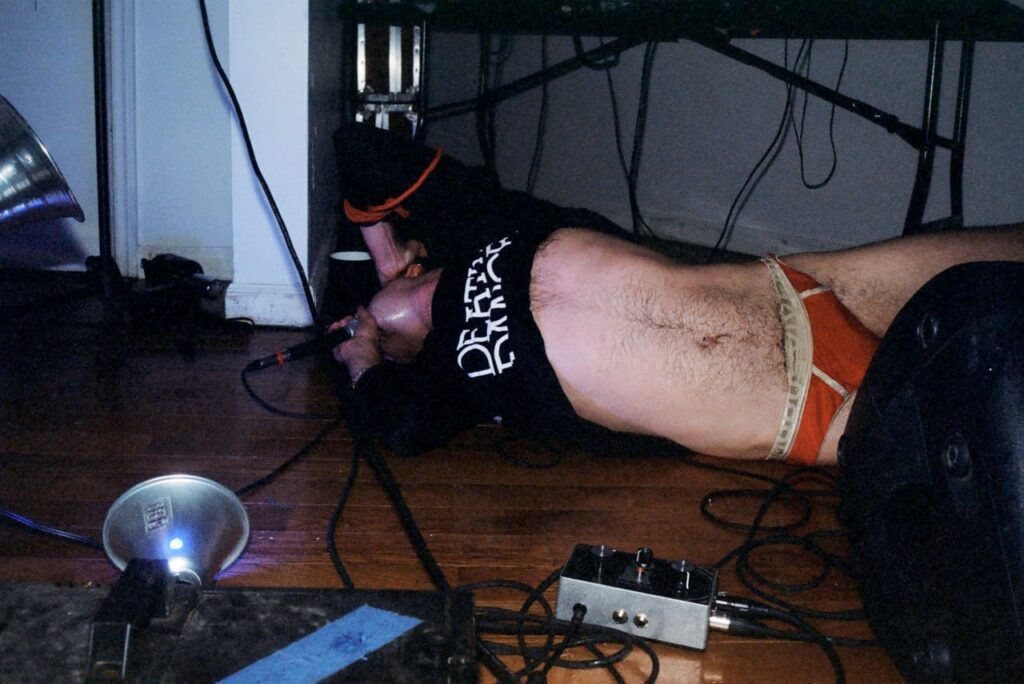 Death Dance Music Tracks like "The Unknown" disgorge the horrors of living in a country riddled with artifice and greed. You see the devil driving the car.
I wonder how your history of drug use and present sobriety have sharpened your outlook on our American hellscape?
Sobriety has definitely given me a clearer view of many things other than just hellscapes. It's helped my artistic and musical process immensely, as well as build new healthy friendships.
I think most countries are riddled with artifice and greed to some degree. "The devil driving the car" worked in the song. Hopefully, he will let someone else take the wheel soon…
Social media has created ideal conditions for leading with Image rather than Art. The cultural product — the book, magazine, art, etc. — becomes secondary to the people who gather around the product, who associate with the product in glittering images on Instagram.
You've largely opted out of social media, and have little to no interest in weaponizing your image to sell music.
I'd love to hear your thoughts on all of this.
Yeah, social media is a vast digital wasteland. It's not about the quality of the work anymore as much as it is about the quantity of likes and follows that people now pay for. I don't care to be a part of it.
What inspires me is the people I meet in person, or meeting people at my shows who were inspired by my music or my performance. I hopefully inspire them as much as they inspire me to keep making art.
Living, breathing interactions are what I'm about.
You rightfully take issue with elements of the NYC music scene, but what excites you about it?
Who's moving the needle in an interesting direction?
My current friend group is very small but inspiring. Everyone is able to think for themselves about most things. There's no hive-mind stuff going on.
I'm honestly very grateful for the amount of people I've met since starting Uncensored NY with Sam. The Dirty Magazine crew and Cristiano Grim of X Pizza to name a few. They're all very open-minded, generous people and artists.
I think Fat White Family is pushing good content with venomous, cheeky lyrics. They put on a fun live show.
I'm also into local rappers like Fatboi Sharif.
People and venues are selective about who they work with. If there are rumours about you but you can sell out their establishment, then they have your back. It's capitalism at its finest.
Most men in the music scene are terrified of getting called out so they hide sheepishly behind the next accuser. A lot of bar owners, promoters, and managers live in fear of getting cancelled themselves, so they play it safe and walk in line with the rest of the herd. They won't book anyone who's remotely controversial or who have been called out for some bogus nonsense.
I'm honestly glad I was ostracized by a community that doxes people or throws them to the wolves with no redemption. Who wants to be around people like that anyway? Honestly, thank you.
Anyways, I'm available for birthdays, bar mitzvahs, and weddings.
What's next for DDM and Uncensored NY?
A lot!
A DDM LP, events, and more!
Links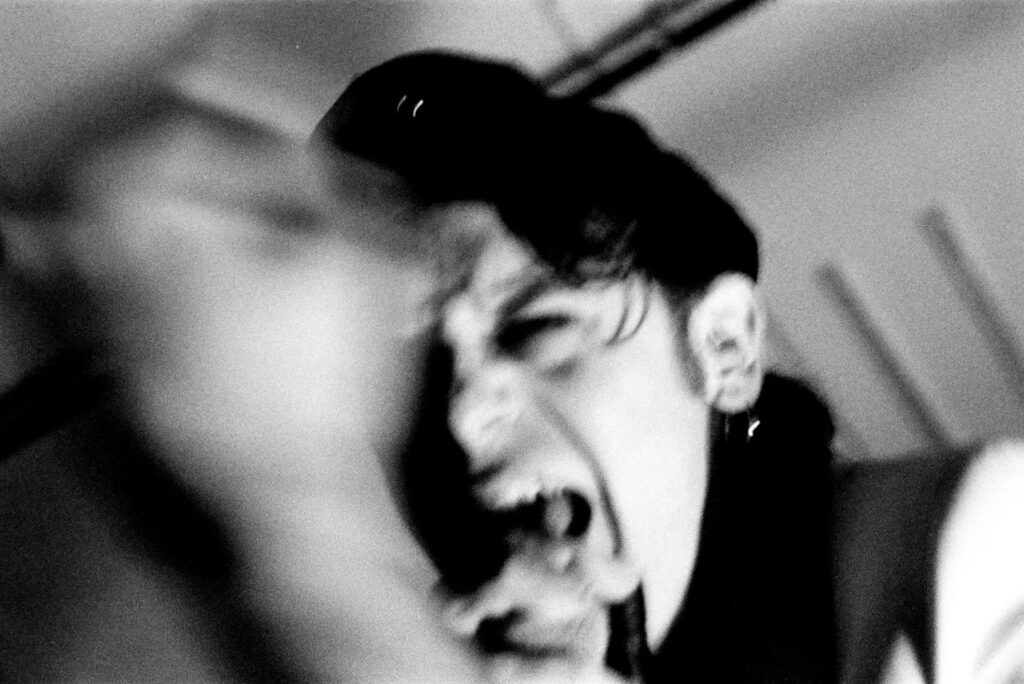 All images supplied by Johnny or sourced online.