Michael Cashmore is a virtuosic English musician currently residing in Germany; most known for his work in the underground and esoteric music scenes. He has recorded as Nature and Organisation since the early '80s; and was a core member of legendary neo-folk band Current 93 from the late '80s until around 2006 – Composing most of the music for the band during that time.
An extensive collaborator, Michael has also worked with fellow explorers such as Nick Cave, Little Annie, Bill Fay, Anohni, Ian Read and Marc Almond; to name but a few.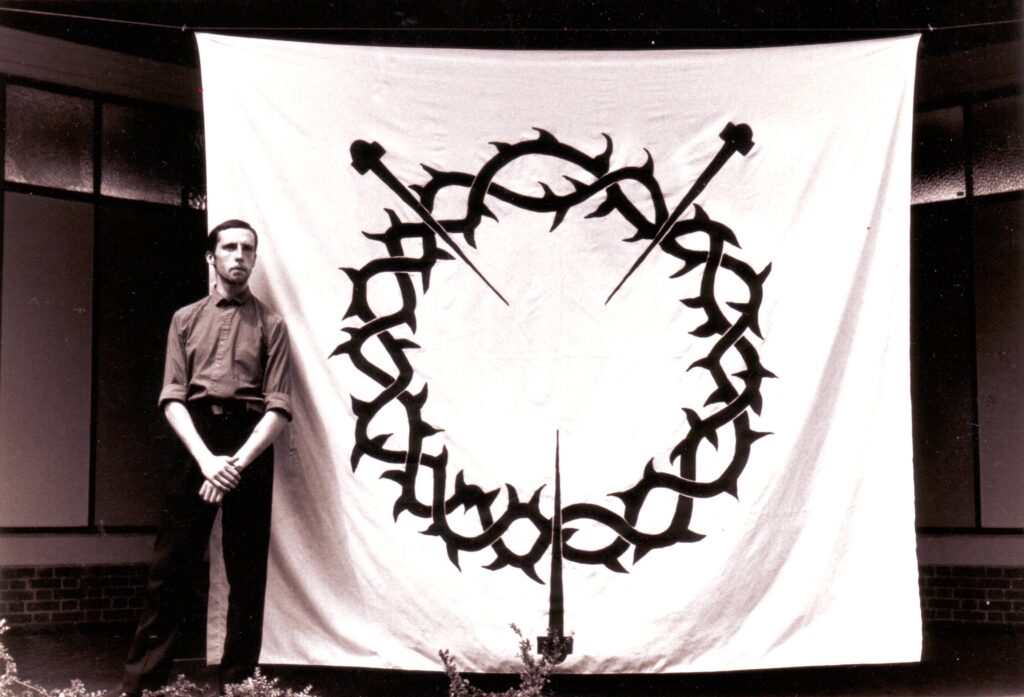 Recently, Michael has established his own mystical group, THE HIDDEN THRONE 434, through which he explores the impacts of love, deep thought & various sonic frequencies on ones psyche & behavior. With two books about his practice and theory in development.
Music wise, Michael recently connected with English label House of Mythology who are releasing re-issues of some of Michael's classic records, along with new works.
I am delighted that he agreed to the following interview and provided such revelatory answers.
Nature And Organisation is your project with the earliest available recordings of yours that I have found. The earliest it seems are from 1984 – with live tracks from that year released via a cassette album titled Third Terminal Position, published a couple years later in 1986 by the independent New York State-based label Sound Of Pig.
According to the liner notes (visible on the website Discogs) the audio was recorded in front of a small invited audience with simultaneous film projections. The sound is an interesting mix of an early Industrial type of rhythmic noise interpolated with ornate acoustic guitar, which you would become known for later.
Can you tell us about that event — where it was and how it was organized?
Well, I had Access to an old WWII air-raid shelter in Walsall, England where I was born which was six bricks thick and pretty much sound proof. At this time I was experimenting with super 8mm film so I projected these onto a white sheet on the wall, I had several tape recorders miced up through amps playing telephone answering cassettes that worked as loops, I had an acoustic guitar and a microphone for vocals provided by a friend of mine Neil Jones and an open mic for wind instruments and percussion that I played.
I invited several friends and we recorded a piece lasting around 60 minutes at 2am in the morning aiming for it to be released on cassette, and this was recorded on a conventional tape recorder.
Nature And Organisation also played 2 live performances around this same time, one at a talent contest at a local rugby club which we played for fun and one supporting a local band who thought they were Pearl Jam in the upstairs venue in a pub in Walsall called The Wheatsheaf and both were stopped early.
In the rugby club the rugby players were becoming very restless and at the other I destroyed part of the drum kit of the main band and we blew the PA because of loud feedback from my acoustic guitar and various tape recorders. Me and my friend Neil Jones had hammers in our back pockets just in case and the only person in the audience that liked us was John Osbourne, the brother of Ozzy.
No one really understood what they were witnessing because there was very little like it in those days. We left early and went for a drink at a bar down the street.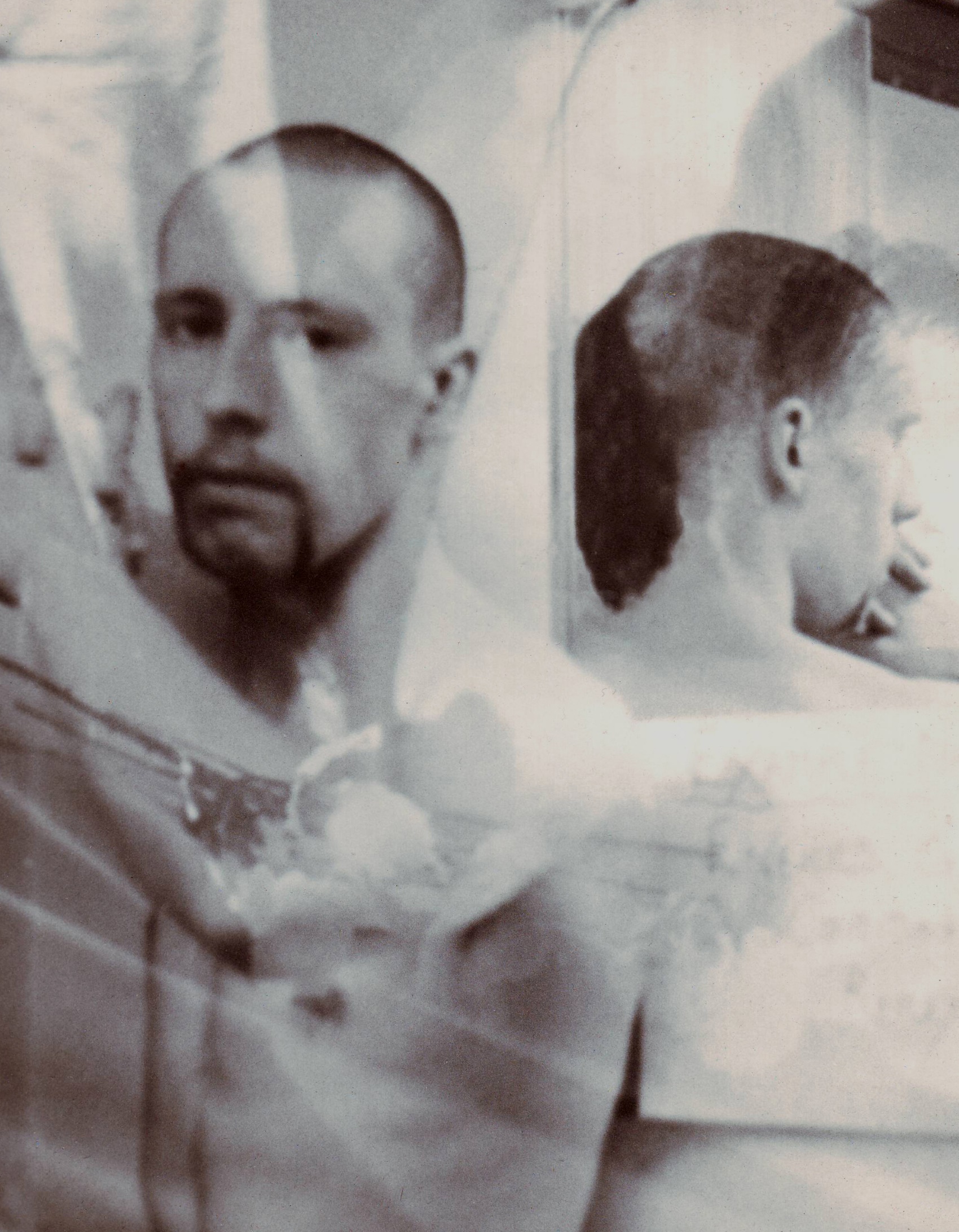 Was Nature and Organisation your first musical project?
Not exactly, my first project was called Bone Clinic, then Skull Carvings.
I was on the train to see PTV in Manchester in 1984 and I was reading a psychology book which contained the words Nature and Organisation which then became the name for my new project.
Had you received any formal training musically or in any other artistic discipline?
No, none at all and now I am glad because I didn't Learn any rules when it came to Creating music or working with Audio Frequencies which Helped my work Become more Individual, after many years of Experimentation I Learned in the last few years how to Express my DNA, my Fingerprint through Audio Frequencies.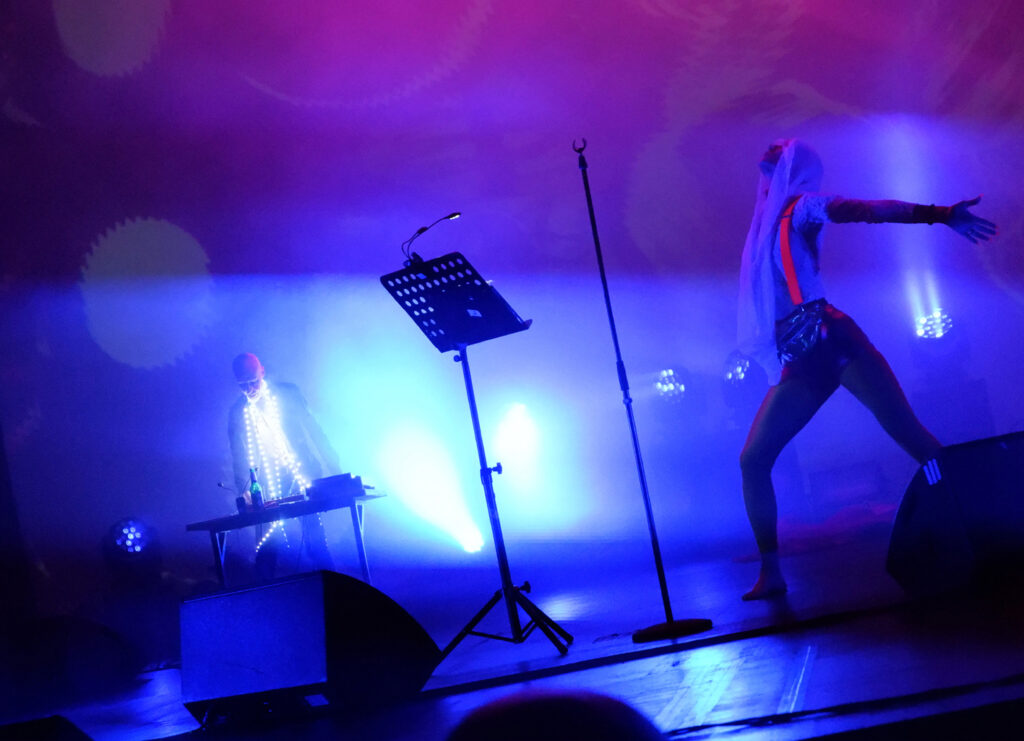 It seems that the project early on was conceived of as a multimedia affair.
Did you create the visual film elements and the music all on your own?
What was your process like for creating the visual element?
Did you film things yourself and then mix them, or was existing imagery appropriated and manipulated manually by hand splicing pieces of film together?
What type of cameras and film were you using then?
Yes I did, but I had several friends to Help Realise my ideas. I was Experimenting with Super 8mm film, I would use two projectors playing Simultaneously on a single screen and then I filmed the results which were then multilayered images and Symbols and these later became a short film for Nature And Organisation in 1985.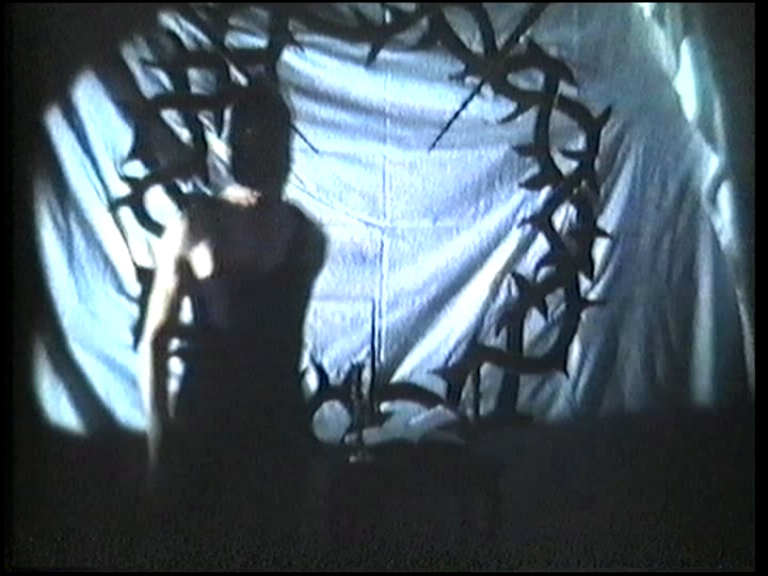 I had read that you were an early member of Thee Temple Ov Psychick Youth.
How did you come to join that movement?
Had you been a fan of Genesis P-Orridge's work with Throbbing Gristle early on?
When did you first make contact with Genesis?
I became a retrospective fan of Throbbing Gristle after I first discovered Psychic TV in the early 80's. Punk had died and I was looking for something new and subversive and PTV was just perfect for me at that time.
I met both Gen and Paula briefly at a PTV concert in Manchester, England in 1984, and then the next time I met Gen was in 2018 when I had the Honour of supporting PTV here in Berlin, which was unfortunately to be Gen's final live performance.
We chatted as old friends, it was really lovely and after that we stayed in touch regularly by email sharing ideas and such. I really made an effort to support them during which was to be a very challenging time during the last few years before their passing.
I recently had a dream in which I was Visited by Gen and we shared such Lovely Moments together, just chatting and taking walks along the beach of a small Welsh seaside town.
Supporting PTV at their last ever live performance was somehow like closing a circle for me.
Back in the early 80's without internet PTV, Coil, Current 93 and so on were extremely underground and information about them was often only spread by word of mouth, so all of these years later I am often shocked when I am walking in the streets of Berlin to see someone with a Psychic Cross tattoo or something like that.
As a side note the Wonderful Alaura O'Dell (formerly known as Paula P-Orridge) has informed me of the terrible ways in which she has been wiped-out of the History of PTV and as the High Priestess of TOPY and I would just like to say how Crucial she was and is to the History of this mythical group of Individuals, bringing the Essential Feminine Element to the Constellation.
Those who were there are Witness to this Truth.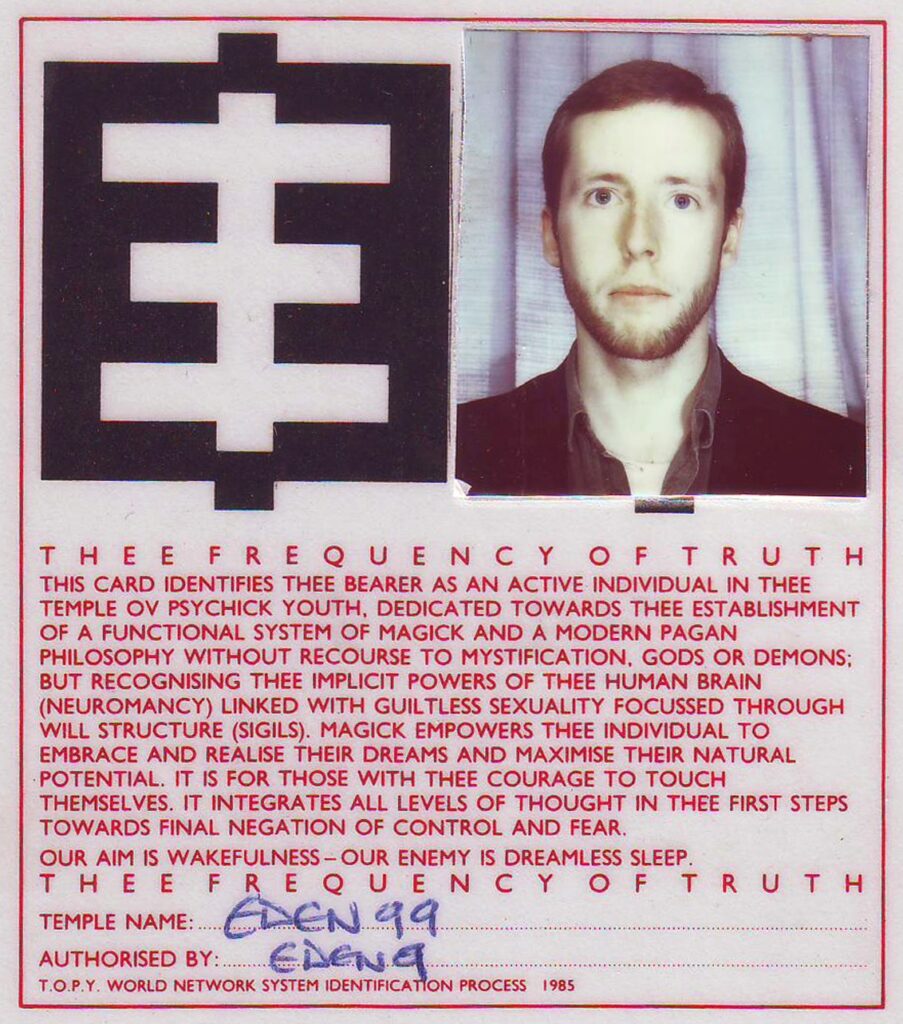 Have you been involved in other occult organizations or individual endeavors?
Was magic(k) of interest to you then or now?
The only Occult Organisation that I was ever a member of was The Temple Ov Psychick Youth, I was Initiated in 1985 after 23 months of Creating Sigils on the 23rd day of each month at 23:00 hours. I was then given the Temple name of Eden 99 (females were given the prefix of Kali).
I have interest in all credible forms of Mysticism but Occultism unfortunately often attracts elitists, people who think that they are somehow special because they think they know some form of secret knowledge from a book that they just ordered online.
Organisations like the O.T.O. just seem outdated as if a Museum to something from the past. Occultism seems to have simply stood still for so many years, it became outdated and stagnant, as if everyone (apart from Genesis P-Orridge) just followed and no one was developing new ideas making it contemporary, dynamic and relevant as Occultism should be.
And people following the path of someone like Crowley I just don't really understand, why follow someone else's Path when it's Essential to all Follow our own.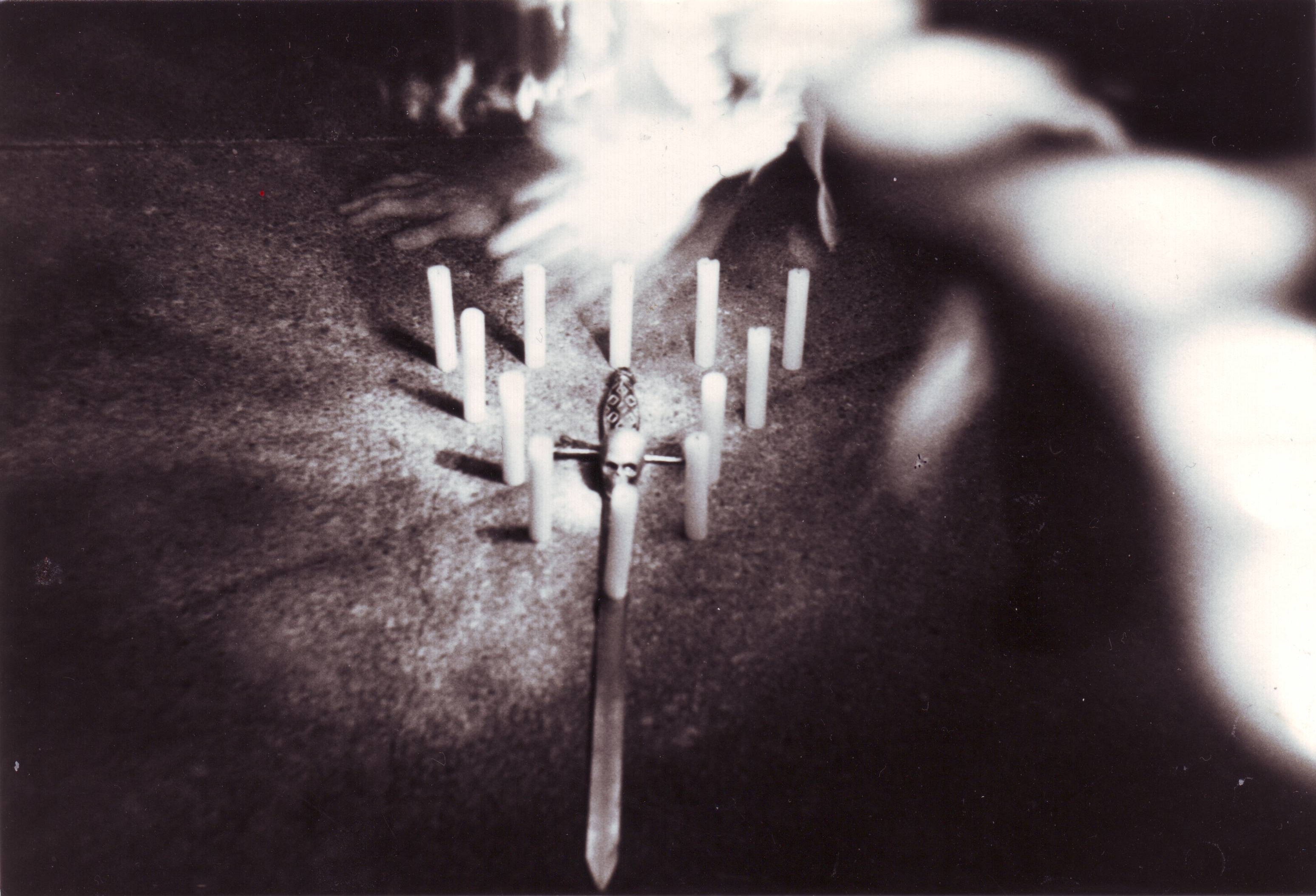 I first learned of Nature and Organisation via your association with Current 93, when you released the phenomenal Nature and Organisation album Beauty Reaps The Blood Of Solitude in 1994. I purchased that album and was amazed by it. It continues to be one of my favorite albums.
A friend once described it as a Current 93 All Stars album, which is fair as it features David Tibet, Rose McDowall, Steven Stapleton, and Douglas P., but I had a sense that overall this was more an expression of your focused vision with friends providing supporting appearances. Is that accurate?
How much of that album was created directly in collaboration with the other artists?
Did you approach them with pieces you had recorded, and then they added their parts to it as it inspired them?
When I was Working with Current 93, World Serpent asked me if I would Like to Release a Nature And Organisation album and of course I said yes. I believed that this would probably be my only Chance to release an NAO album so I Attempted to Release the best album that I could.
I asked David Tibet, Rose McDowell, Douglas P., Steven Stapleton and Boyd Rice to Work with me even though it didn't work out with Boyd. I made original tracks with David and Douglas' lyrics and I Thought that the most Perfect Collaboration I could make with Rose was Willow's Song from the film The Wicker Man especially as She is Scottish.
It took around a year to write and record, some of it I recorded in Birmingham which is close to my hometown of Walsall in the West Midlands of England but I also traveled often to London with the 2″ master tapes to record the vocals from David, Douglas and Rose, and I eventually mixed it together with Steven Stapleton in a studio in London. I took out bank loans to cover recording costs, in total it cost 8,000 pounds and I got back 7,000 pounds in royalties, a loss of 1,000 pounds but that was not important as I believe that I had made the best record that I could at the time.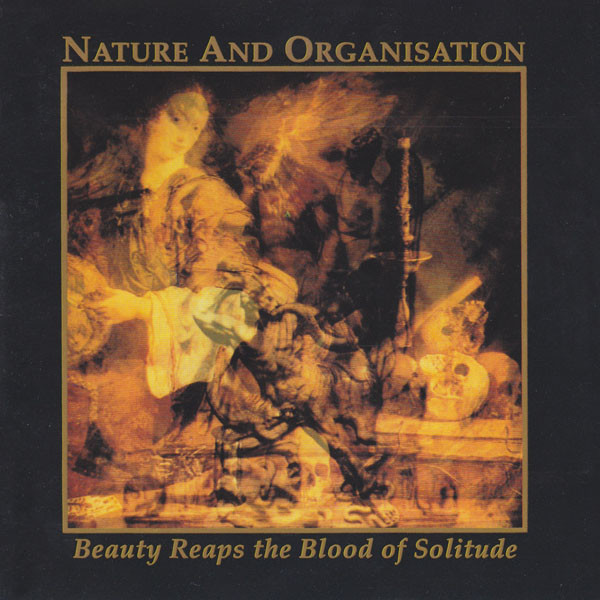 The album artwork for Beauty Reaps The Blood Of Solitude and Death In A Snow Leopard Winter feature wonderful photography collage. I assume this was your work as well.
Can you speak to the process and themes you had in mind for that imagery?
Well I definitely wanted something that was really eye-catching, a few years previously David Tibet had introduced me to Vanitas paintings that I immediately fell in Love with so I wanted something like that but even more striking.
So I made a collage and photographed it and I also photographed a Vanitas painting that I really Loved and I took the negatives into a photo printing place and asked them to make me a single print from both of the negatives so that both images were combined and the result was then the cover of Beauty Reaps, quite accidental in a way.
A few years later with the introduction of colour photocopy machines I was then able to have much more control over the results. I would photocopy one image onto paper and then a second image onto an see-through acetate sheet and then I was able to overlay them together combining the images into one, I was also able to alter their sizes for example.
Nowadays of course this is incredibly more accurate to make using Photoshop for example, but for many years this was the way I produced nearly all of my artwork for my releases.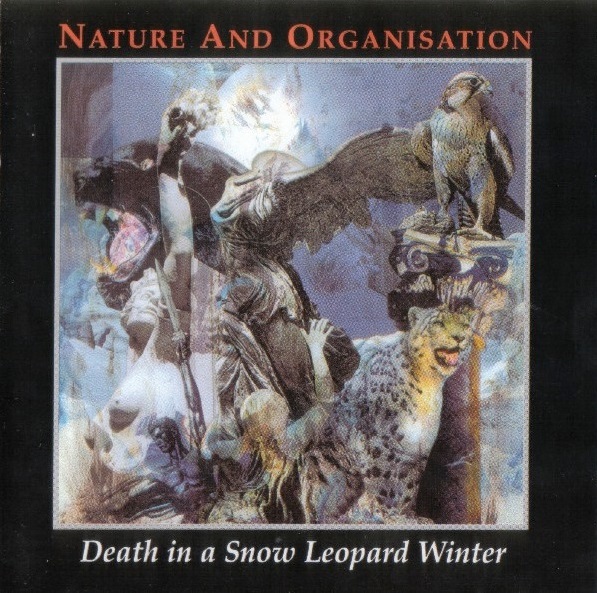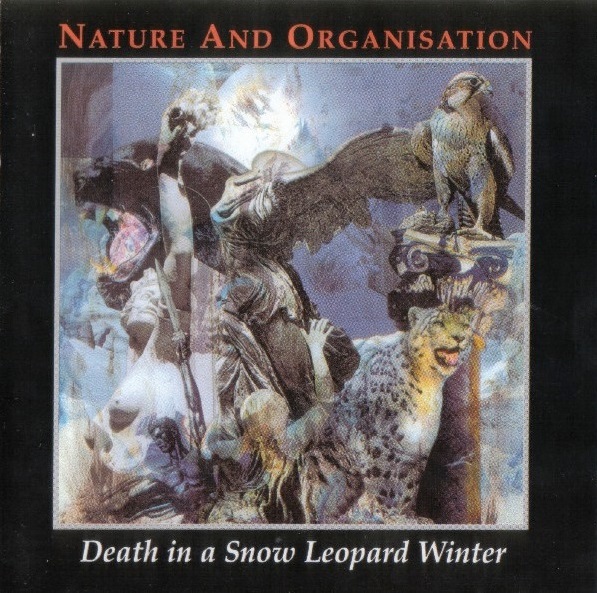 Your work with Current 93 comprises my favorite era for that project. I feel that your delicate and noble instrumentation perfectly supported the poetry and prose that David Tibet was producing at that time.
One of the reasons I wanted to interview you was for you to provide some insight for that time and your relationship and process together, as I've always felt your voice wasn't heard enough on the matter.
How was it that you came to join the project?
During the creation process, did Tibet come to you with concepts and words first, or would you come to him with a melody, upon which you would both work to create a track?
Can you also advise on how your working relationship came to end?
In those days I had so many problems with Self Esteem, I was shy and I suffered with depression, I was not at all Confident so of course I didn't Regard myself as someone particularly important during these times, maybe that reflected in my public persona and I guess that I was a little overlooked.
I joined C93 in 1990 because they were booked to Play a Concert in Amiens, France in 1990 which Douglas P. wasn't able to play so I took his place, and then I became a full-time member and began work writing Thunder Perfect Mind with David.
David and I Share a vague, unspoken Vision and a Feeling Together although we are from very different backgrounds, this is how our Work totally Compliments each other, his Poetry and my Music. For Example, when we recorded Thunder Perfect Mind Together I Traveled down from Birmingham to London and we spent the evening Working on Ideas, he would give me a Text on paper and I would Play a piece of Music that I Thought would fit and in the end we had so many pages of David's lyrics on the floor which I scribbled notes upon so that we could Remember them the next day.
Thunder Perfect Mind was an album that was written with pure Intuition, and it was mostly written in the evening before we went into the studio, Topic in London I believe.
We Worked for so many years Together in this way until we came to a point that our Personal lives presented very difficult Challenges to us in which we Both needed time to address.
The last time I worked with David was on my last album The Night Has Rushed In which he wrote the Lyrics for the title track which the Wonderful Anohni sang so Incredibly. It was an Honour for me to be Working with the both of them once again after so many years after the release of The Snow Abides EP in 2007, incidentally this is finally being released in its complete form for the first time later this year.
This will be released by my Wonderful label House of Mythology on double vinyl and CD and features 5 unreleased tracks with vocals by David singing my lyrics.
I have Never Felt in all of these years that I Ever left Current 93 even if I didn't Appear on their albums or live Concerts anymore, Current 93 for me is more than just a musical project, it is one aspect of my Friendship and working relationship with David.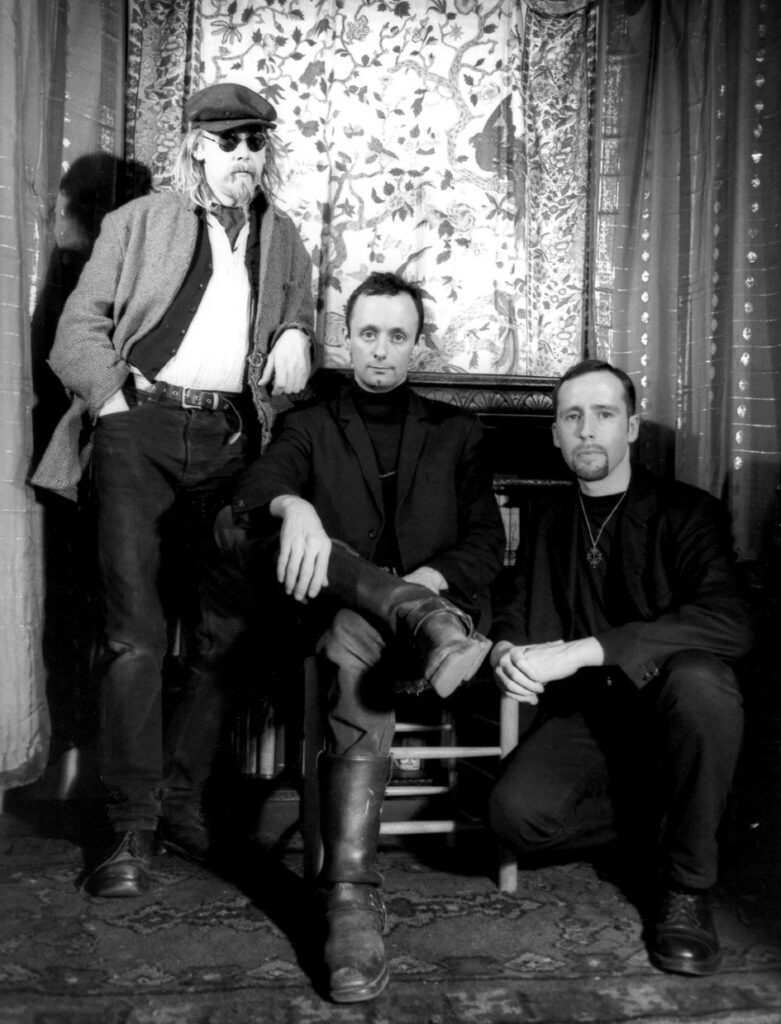 You also worked with Ian Read's project Fire + Ice on the albums Hollow Ways (1994) and Birdking (2000), lending a musical majesty to those albums.
How did you come to meet Ian Read and work together, and how did this differ from your process working with David Tibet?
Oh, that is so long ago that I cannot really Remember but I Think that Ian asked David if it was o.k. for him to work with me and then Ian wrote to me asking if I would like to collaborate with him on the album Hollow Ways. The Process was pretty much the same as working with David, I took total control of the music after reading Ian's lyrics and basically I worked as producer also.
I saw Ian in Berlin a few years ago for the first time in almost 30 years, he spent a night at my place and we had a wonderful time talking about the old days and new ones of course. He's very Humble which I like very much.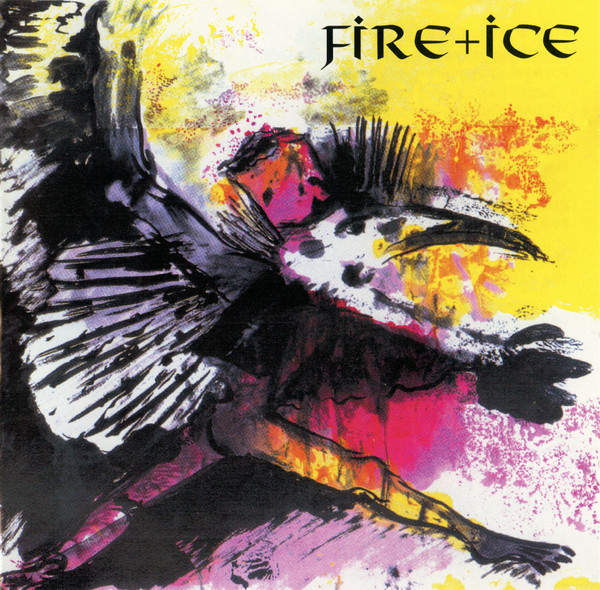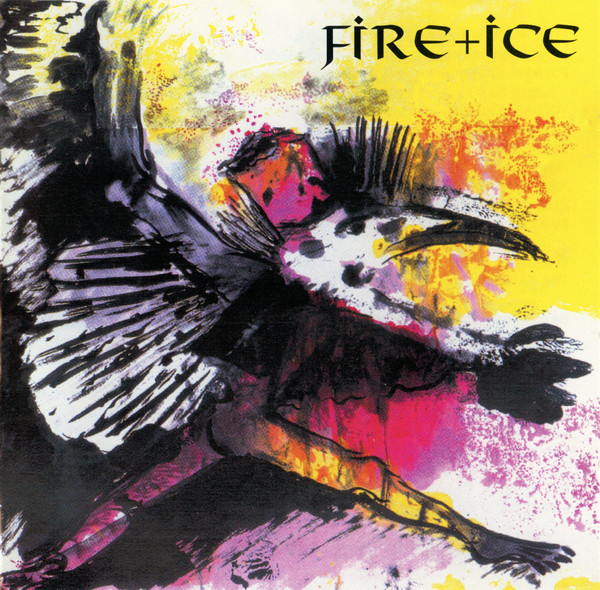 Your current project is The Hidden Throne.
Would you please describe the concept and intentions of that project?
What are your plans for future endeavors?
I will be publishing a book called Transformation Through Love later this year dedicated to the Concepts of The Hidden Throne 434 and here I present a couple of extracts from the book that will answer your questions:
Several years ago I went through an Intensely difficult and painful time and after a few days I Realised that this Event could really damage my Personality and Perspective and make me cynical, Negative and bitter. I then Formed an Idea about not only restoring myself but to use the suffering caused by this Event to Help me Become an even Better person and to Reach my Full Potential as an Individual.
Over the weeks I began to Realise that I was Able to Transform myself through Divine Love and to not remain passive, this Idea I called Transformation through Love, I didn't research this Theory as I knew that this Path must be made through Personal Intuition and my own Personal Path which I called The Hidden Throne 434. I simply began to try different Intuitive Methods of Thought and Behavioural Patterns to Re-Program my Consciousness, not only to Reclaim myself but to also Expand and Develop my Consciousness.
Evenings I Began to document my Progress in my Transformation by writing Texts and Poetry that Reflected this and over the years I realised I was able to Escape my self made prison and to Release myself from shyness, self-esteem issues and depression. I had Simply woken up from the distractions of Physical Consciousness.
These Texts then began to Form an Elaborate Puzzle of my own Personal Transformation which I then realised could Help and Inspire others to do the same and to Help them to also Reach their Full Potential as Individuals. For my own Personal Transformation I also used Sacred Frequencies as a way of Expanding my Consciousness but these Theories will be addressed later in this Documentation of The Hidden Throne.
I began posting Extracts of my Texts on social media and one day a dear friend of mine, Olivia Puchniarska suggested that I Formed a Movement. I Thought about this for several days and then I decided that I would which Became The Hidden Throne which was later endorsed by my dear Friend Genesis P-Orridge who Encouraged me to Continue with my Path.
The Hidden Throne is Constantly Evolving, this is its Nature.
The Hidden Throne is also very intrinsically connected to my music and my work with Audio Frequencies, here is another extract from the book:
THE THEORY OF MY WORK WITH SACRED AUDIO FREQUENCIES FOR THE HIDDEN THRONE 434
I want to Create a new Form of Working with Sacred Audio Frequencies, a Form with Great Intensity, something that is Formed from Beautifully Brutal Frequencies, it will Contain Intensity from Melodies and Bass lines that will Create Brutality.
This Concept Appeared Instinctively during the Creation of a Future Work of mine called Shadow Transformation of the Yellow Warrior and was Developed Further in my next Work after this called Before the Light has Gone.
To Increase its Intensity it will be Contrasted by Brutally Beautiful Frequencies that are used to Create Extreme Beauty, both of these Entities are Exact Opposites that will Create Extreme Intensity. The use of these Two Opposing States Creates True Intensity because of Their Contrast, Intense Beauty Created by Intense Brutality and visa versa, Brutality comes first as a way of Disrupting Neural Pathways.
I am Continually Searching for The Perfect Constellation of Audio Frequencies that will Heal all Sacred Broken Hearts, particularly those of 434 Hz.
Beautiful Brutality + Brutal Beauty = Intensity
Recently I was Physically sick and I Instinctively Knew that this was because my Body has been Subjected to so many Unnatural Frequencies on that day. Humanity Creates so many Intense Frequencies that cause disharmony within the body, that are not in Harmony with Nature so this is not at all Surprising that they can cause this effect.
The sound of rain, Birdsong, the ocean lapping against beaches, these are all Relaxing because they are all Frequencies Created by Nature, but those which Humanity Creates whilst disregarding their effects are far above those Frequencies which are conducive to Tranquility of the Individual, we make Frequencies which Create all sorts of Complex problems from Insomnia, headaches, Physical illness, anxiety and so on.
Never Underestimate that which Sacred Audio Frequencies are Capable of, they are Powerful enough to Heal when they are Used Correctly.
I am Constantly Discovering New Revelations about the Way in which I Need to Work with Frequencies, it is Simply Essential for me to mostly Work with Both Brutality and Beauty to Create The Greatest Intensity. This Makes my Creativity very difficult for me but this is The Way in which I Believe I will Produce my Most Intense and Moving Work in the Future.
This will also Cause very Uncomfortable Intensity for The Listener too of course but Much Benefit also as this will Increase Endurance of Intensity which will in turn Increase The Listeners Experience.
I will Continue using this Principle in nearly all of my Work in the Future.
With enough Practice it is Possible to Represent your own DNA Code in Sacred Audio Frequencies, this is Both Simple and Complex Simultaneously, a Beautiful Dichotomy that is Infinite. It is Simple because the Code is already Written, Complex as we just Need to Learn how to Read it.
I've been thinking about why my Work causes very uncomfortable Feelings and now I Understand why, it is because of over Stimulation of Consciousness. Imagine how you would feel after sitting in front of a strobe Light for 50 minutes, you would probably feel very unwell, a headache maybe and also the need to lie down. Well, I am causing this same Experience not with Light Frequencies but Audio Frequencies and this causes a similar affect. Of course this is not my Intention but simply a side effect of what I am doing.
My work is Teaching me how to Endure over Stimulation of my Consciousness, how to endure Intensity in some way and with repeated Listening I am able to do this. The Ability to endure Greater Intensity means that I am able to Enjoy Greater Stimulation of my Consciousness, which Results in me being able to Enjoy Greater Intensity of Experiences.
In my Future Works I will Continue along this Path which will help Expand my Consciousness.
I am Striving to Create and Endure Severe Intensity to help my Personal Transformation. I am Working with Divine Audio Frequencies through Divine Love and Intuition with both Science and Mysticism Simultaneously. I am Beginning a New Journey without Ending to Home through Beautifully Brutal Divine Audio Frequencies and Brutally Beautiful Divine Audio Frequencies Before the Light has Gone.
Listening back to New Music that I Create now Simply Crushes me Under The Power of Sacred Bass Frequencies, it Pours Over me Blown by Distant Winds and Buries me Like a Mighty Mountain Transformed to Sand. The Sacred Audio Frequencies Dance through my Consciousness to The Most Perfect Birdsong and they Call into The Deepest Depths of my Divine Heart that Love is All that Matters.
Working with Sacred Audio Frequencies Enables me to be Free of Physical Consciousness, to Return to that Perfect Innocent State of Consciousness as when I was a small Child, Curious, Joyful and Carefree. They Surround me with Parental Arms so Tender and then they Throw my Body Down into an Abyss of Infinite Darkness alone where I Suffer the most Exquisite Pain.
Each Frequency that I Instinctively choose is a Mirror of my DNA, they Become Constellations of my True Being, they are my Fingerprints of my Sacred Heart. They Kiss me so Tenderly on my Forehead and Dance Like Fireflies in my Consciousness and they Plunge Daggers Like Spears into The Open Wounds of my Sacred Heart.
I use Frequencies as a Mirror of The Sacred Formula of Opposites, The Balance between Brutality and Beauty Divinely Equal Mathematically. They are Simply Love and Purity, an Exquisite Gift of Complexity and Mystery and I am Both their Master and Slave Infinitely.
I Work with Sacred Audio Frequencies because they Fill the void, they make me Feel Free of the Emptiness of Loneliness, they Hug me as when I was a Child in Parental Arms, Innocent and Pure as Untouched Snow in Infinite Pastures of Divine Love and Positivity. They Teach me to Learn to Love myself as I Love others, to See me as I See them, to Walk in The Dreams of Endless Skies and to Drown in Infinite Oceans of Love alone.
I am a very Grateful person for all that I have in Life but at the same time I realise I have become a slave to my Creativity.
Several years ago I decided to Dedicate my life to my work, I have no partner or social life by choice and on weekends when I don't have to get up early for work then this is when I work with Audio Frequencies late in the evening.
Last year I composed the soundtrack to the film Stars from maverick film director Mars Roberge, and I have just written 2 symphonies, the first is called The Sword Becomes A Shield and the second Resurface. At the moment I have around 7 unreleased albums which I hope will be released in the future but over the years I plan for this to accumulate.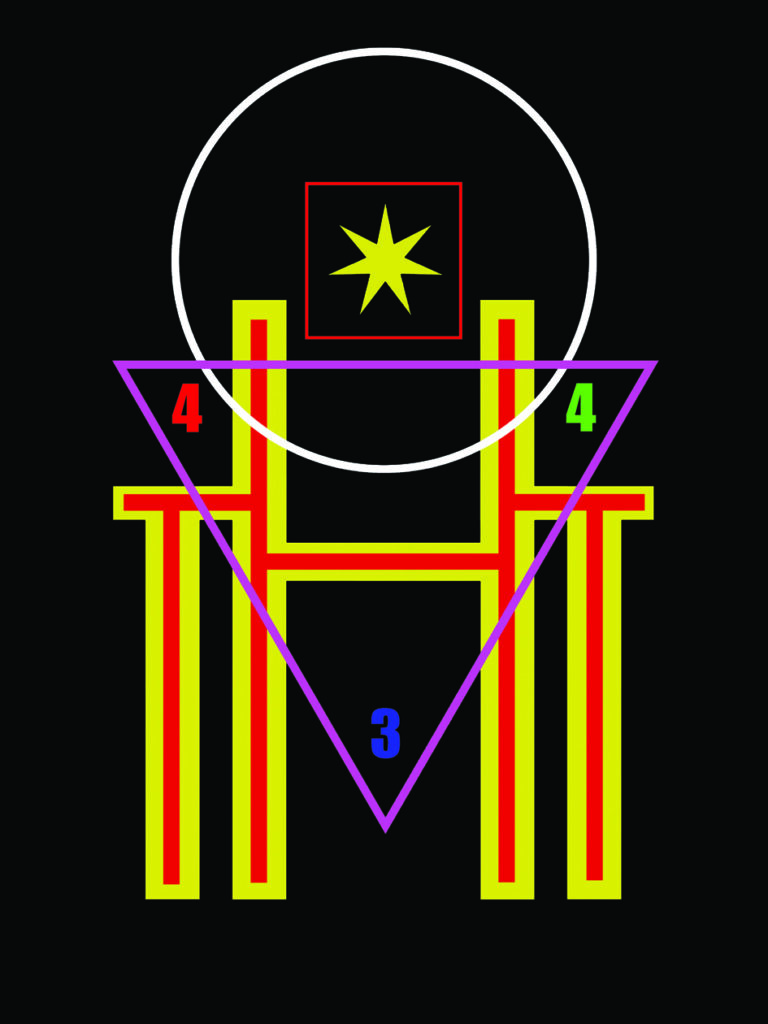 Do you have any parting words for the readers?
Oh, I have so many!
Each and every day that we are in good Health, have a roof above our heads and enough to eat, well these are Truly our Glory Days and we should Celebrate every Single Moment and not wait for better days to come. The single most Important thing in Life is Simple Gratitude for All that we have, when we practice this daily it is eventually the Cure for depression, self doubt and loneliness. It is this coupled with Divine Love and Positivity without expectation that brings us to a Path of Self Transformation that leads to a Sense of Serenity of Consciousness and Contentment in this Physical Realm.
Contentment and a Balanced perspective are that which we should all strive for, happiness is Transient but Contentment can become our normal disposition.
Think about who programmed your Consciousness, reject their Ideas and Change your conditioned reflexes for your own benefit, and then our Lives Become an Incredible game of Mysteries, Puzzles and Mysticism. When you Simply open The Door (434) to Mysticism then All is Possible.
Abandon traditional Occultism and Embrace Contemporary Mystical Individuality and Follow your own Path to Contentment in Physical Consciousness and you will Become a most Incredible Contributing Individual in this Beautiful World…
Thank you so much for your time in reading this dear Individual, for time is The Most Precious Gift that we can give to one another.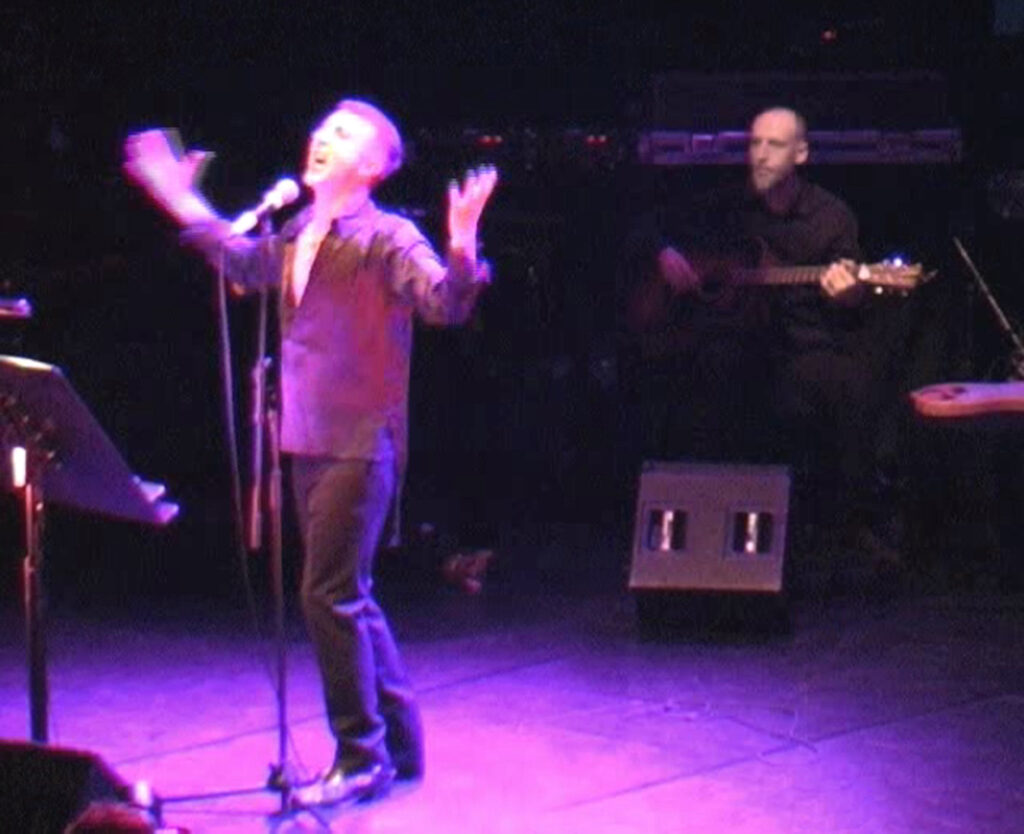 Links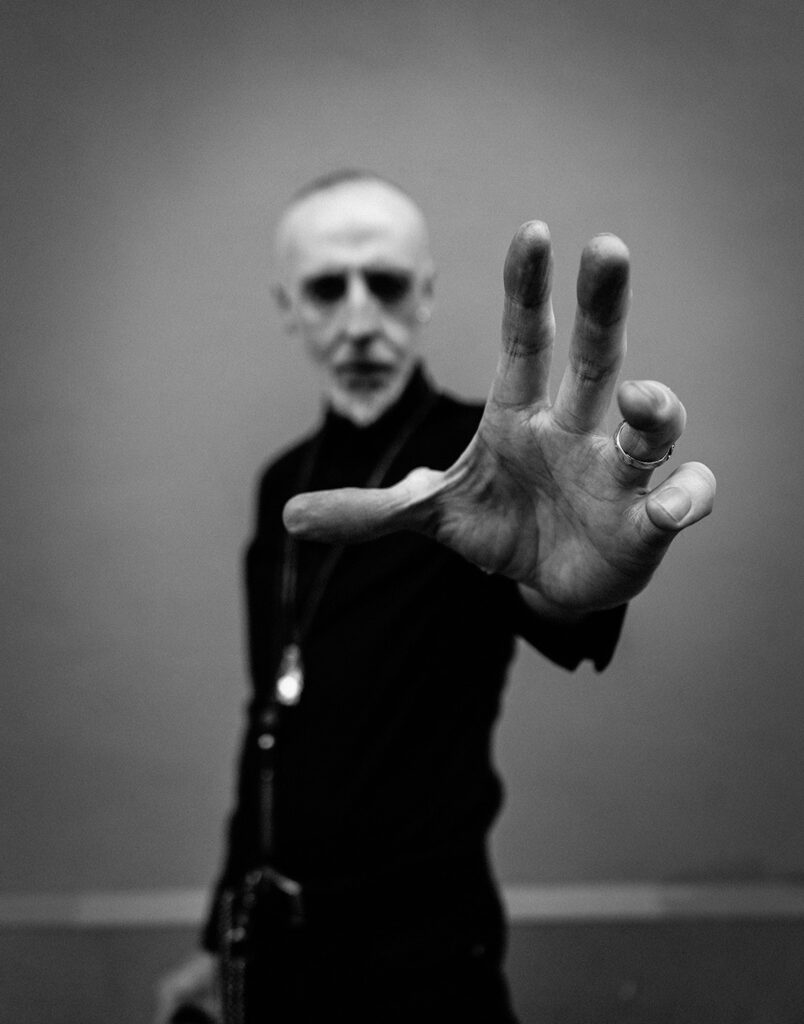 All images supplied by Michael or sourced online.