Cipta Croft-Cusworth is an Indonesian artist, designer, writer and the chief creative officer and founder of 'Good Guys Never Win' – an independent, Indonesian toy company founded in 2005.
After conquering their local Indonesia, Cipta and 'GGNW' have set their eyes on the Australian market. With Cipta planning four upcoming toy shows in Melbourne during 2019 under the 'This is Not a Toy' banner.
Debuting at the shows will be a 'GGNW' line of 24 Australian themed and inspired resin carded figures, along with collaborations between 'GGNW' and local, Australian artists such as 'Facter', 'Conquering Alien' and Adi Brierley. With the 'GGNW' line consisting of figures such as the Ned Kelly inspired Nerd Kelly, Balmain Bug inspired Balmain Thug, Vegemite tribute Vaginamite, along with a Pauline Hanson in a Burka figure, and many many others.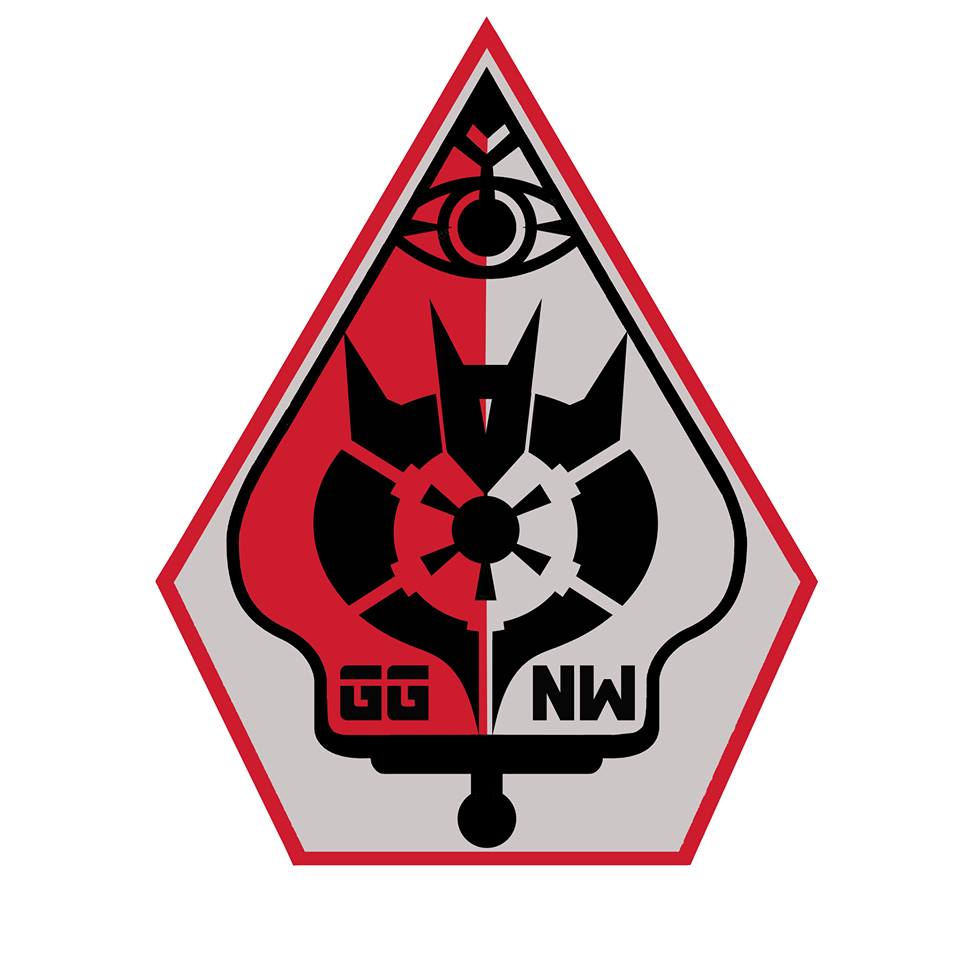 With the 1st of Cipta's planned Australian toy shows opening this week on Thursday, the 25th of April 2019 at 'Ben Frost Gallery' in Melbourne – we thought now was the perfect time to ask the man some questions about the show, life, toys, his thoughts on Australia, growing up in Indonesia, and a whole lot more.
Read it all, via the interview below…
Getting Acquainted
Name + D.O.B?
Cipta Croft-Cusworth.
July 11, 1978.
City, State and Country you currently call home?
Melbourne vs. Jakarta.
City, State and Country you're from?
Jakarta vs. London.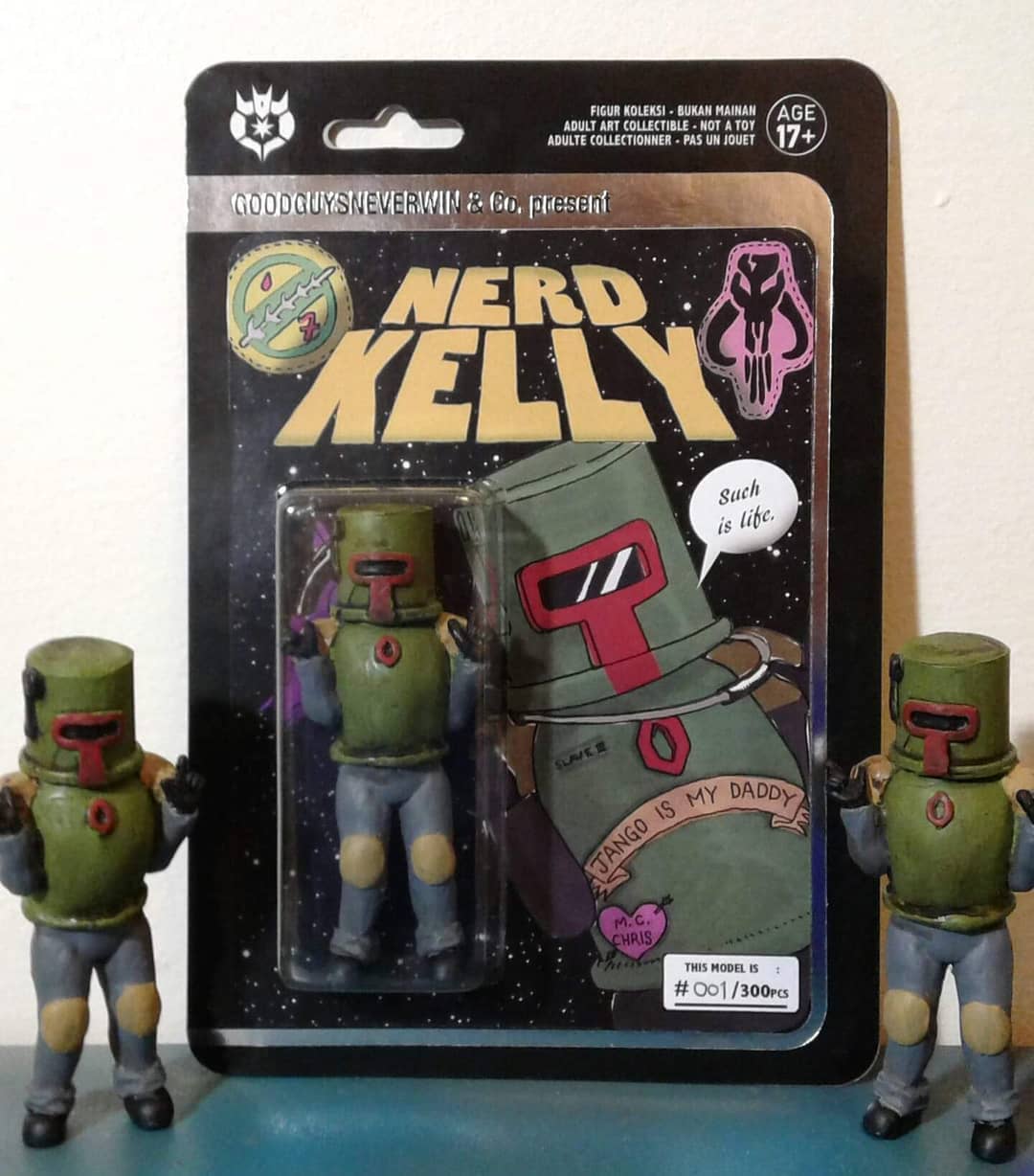 Please describe some memories from key stages of your life: concerts, art, toys, romance, hunting, school, politics, crime, religion… ANYTHING really!
* Age 5 – beginnings:
1983, my 5th bday party everyone wanted to dress up like Luke and have a green or blue flashlight-saber… my parents got me the official Vader red saber for my bday… since it was my bday i got to kill everyone.
Twas the dawn of GoodGuysNeverWin.
* Age 10 – continuations:
1988, Dad collected toy soldiers, but only Allied forces from WWII. He let me collect the Axis: German Nazis, Italians, Japanese.
We would play war games on a big table diorama and he would always let me win.
* Age 15 – getting serious:
1993, learned to play chess from my Dad who was a champion chess player.
I always played black. He always played white.

* Age 20 – young adult:
1998, the dark times.
The death of my Dad was a big blow the year before, but I used my angst to excel in my artistic endeavours. I wrote and directed episode one of Option V, a uni project about a toy maker who becomes one the toys in his laboratory (I think it's on YouTube).
* Age 25 – adult mode:
2003, I began making resin figurines that later became the first projects for GGNW Toy Co.
2005 was the first Toy Fair in Jkt (on the Senayan basketball courts) and my creations were a hit.
* Age 30 – fully formed:
2008, GGNW team was growing. From cute looking war machines (Gunbobz, Boxjockeys, Tankbobz) to the Dollores series we were coming up with new creations every season.
* Age 35 – meanderings:
2013, our first 3.75 inch figurines hit the market, with our own blisterpack packaging we looked so professional that we hit national news when the child protection agency (K.P.A.I.) thought we were designing figurines of Indonesian serial killers and selling them to children in toy stores.
A national apology on 9 news networks was made even though we were not guilty.
We were the talk of the town for 7 days.
* Age 40 – middle age creeping:
2018, We decided to expand the company to Melbourne. This is a place where the art scene is very strong, but unfortunately the toy makers are very segmented and not a community the way they are in Jakarta.
If GGNW are to grow here we need to help unify the toy makers and help nurture the scene into fruition.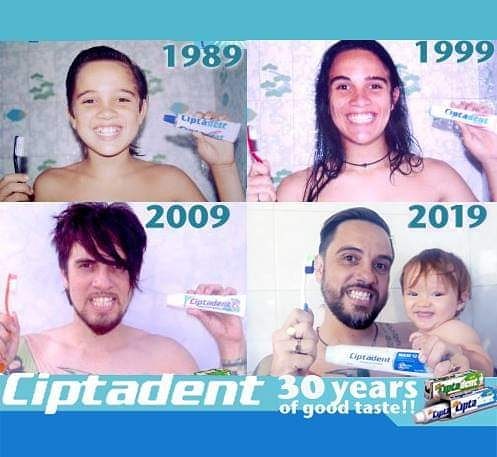 Personal motto?
"All for Toys, Toys for All"
(The registered motto of 'GGNW'.)
Art, Design, and Toy Questions
When and why did you first start making art of any type!?
I got a distinction for a painting I did in pre-school… boom, I was hooked.
The first toy I designed was a robot that turned into a car by laying it on its side.
I was 7 years old.
Any pivotal artistic moment(s) / influence(s)?
Growing up in the golden age of 80s action figures and synth wave really set my aesthetics in stone. Everything from the music I like to the toys I design are greatly inspired by this simpler age… there wasn't much children's television in Jakarta back then, so we waited, hungry for He-Man on Tuesday at 5.30pm.
Skeletor was always my favourite villain.
For those reading at home who may be unaware – please explain the who, what, and why of 'GGNW'?
Jakarta-grown toy makers GGNW (GoodGuysNeverWin) have been making mischief in the Asian toy scene since 2005. With an irreverent take on politics, pop culture and the supernatural, the company has an established following in its native Indonesia and across the Southeast Asian region.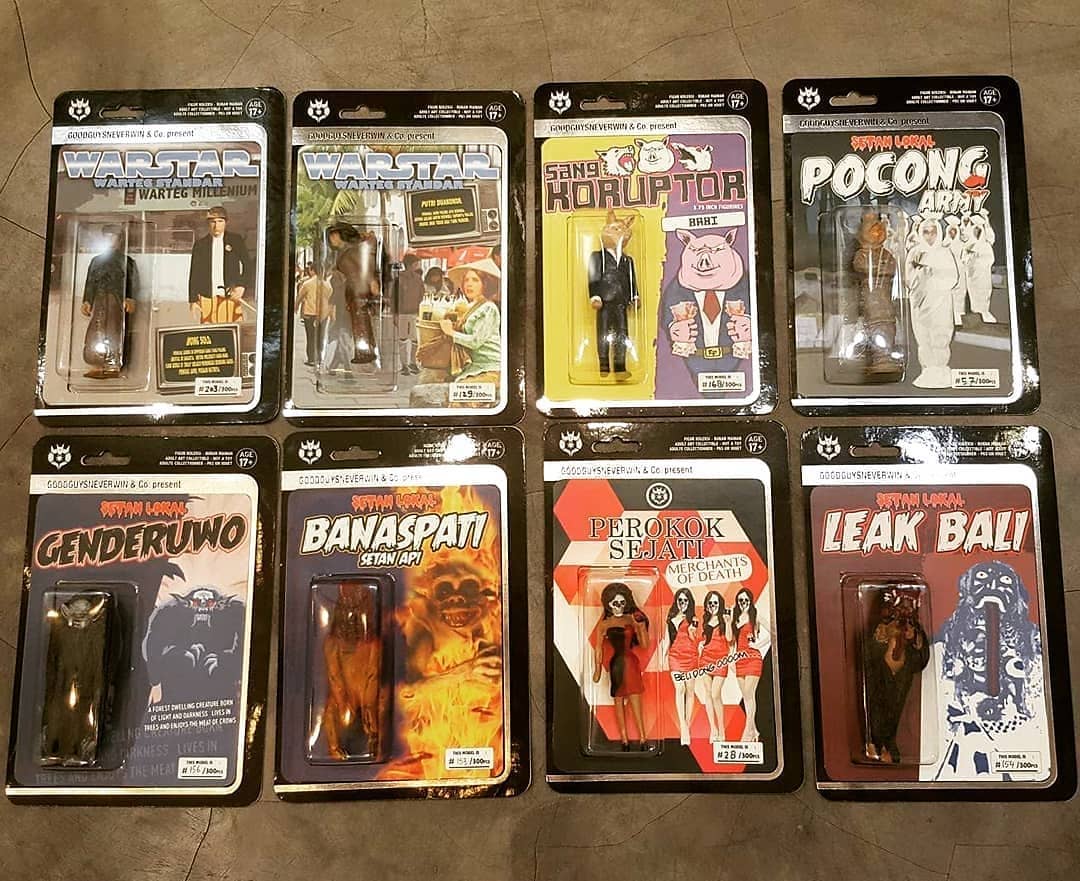 What is your current role within 'GGNW'?
Chief creative officer and founder of GoodGuysNeverWin.
The name used to be my handle as a toy artist until we stared getting more serious and the company turned into a business. Now GGNW is what we call ourselves and it represents our struggle to continue to create the toys we want to make in a world where so often good guys don't succeed.
Who else is involved in 'GGNW' and what do they each bring to the table?
Ambi Fauri is our C.E.O. he joined shortly after that problem we had with the KPAI and he saved my ass… so it made sense that we work together to move the co forward.
Julian Aaron Widjaja is our general manager. He basically runs our online presence and handles sales at conventions… he can sell ice to eskimos.
Jimmy Yu Yin Fai aka Jimyu is a Hong Kong born Indonesian who is a champion Gundam builder turned sculptor. He is now creative director for GGNW.
The full team is about 12 droogs.
We see ourselves kind of like a gang rather than a company… tho we are officially registered now.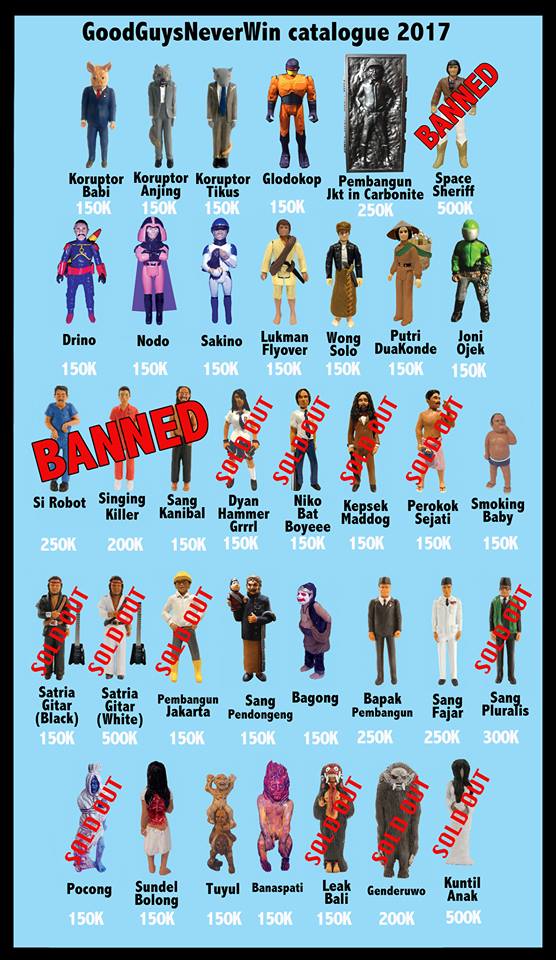 Describe the process of producing your 'GGNW' figures? – Dot point all o.k!
* Your resin figures?
Idea, sculpt, cast, paint, quality control, photograph, package print, die cut, package, promote.
* Your blow moulded toys?
Idea, sculpt, sand cast or 3d scan to cnc mould production, factory test shot, evaluate, edit, test shot, approve, produce, package, promote.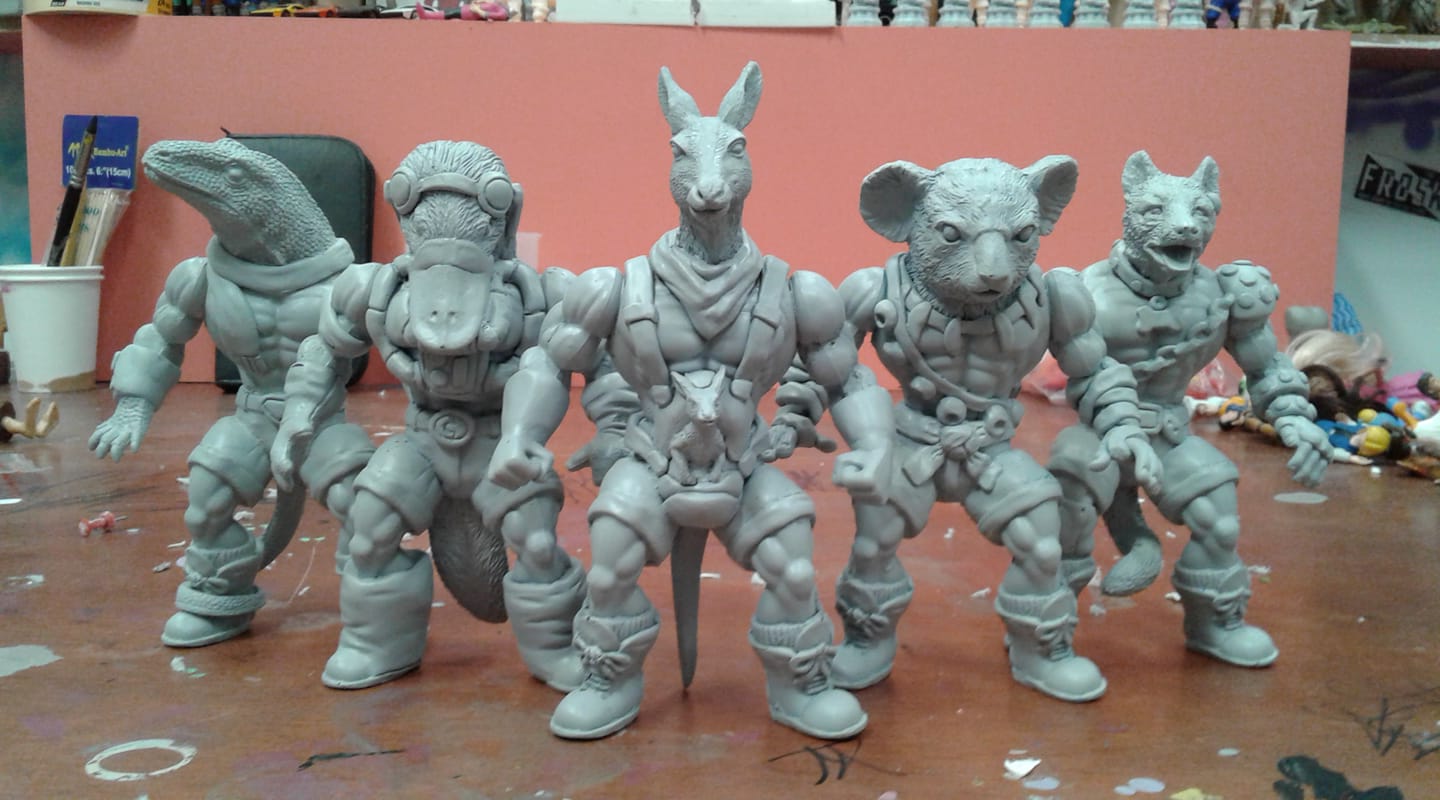 Worst aspect of the contemporary art hustle?
The time it takes to get an idea out of your head and into the really real world can be painful and slow… and then it's all a gamble as to whether the really real world will like what you have done.
Also you have to spend moolah to make moolah… this sucks. Much better if we could make the moolah by just being awesome and getting our way for free.
Best aspect of the contemporary art hustle?
Doing what we love and making mint to make more of what we love.
Feeding the monster is a curse but it's also satisfying to know we can survive this way as a company. Every year we grow a little more.
Favourite other artist(s)?
This is hard. I think the entire HASBRO team who designed the G.I.Joe toyline in the mid 80s including the comic writer Larry Hama were geniuses. They created the "Cobra Enemy" that I was so into – being a collector of toy soldiers from an early age.
As for specific artists, I love Tsutomu Nihei from Japan. He draws some of the dopest shit I have ever seen… he also has some toys out made by 1000toys Japan.
Is the rise of art toys an indication of the changing nature of art? OR just a bunch of nerds with too much money and time?
Times are changing.
2d art just doesn't cut it for me… I get bored of the 2d medium. Having an object I can play with takes art into my own personal dimension and I can personify myself into that object and move it around in a space. To me it's more about "playtime" than toys.
(I did a Tedx talk about playtime, I believe it's on YouTube also for your ref.)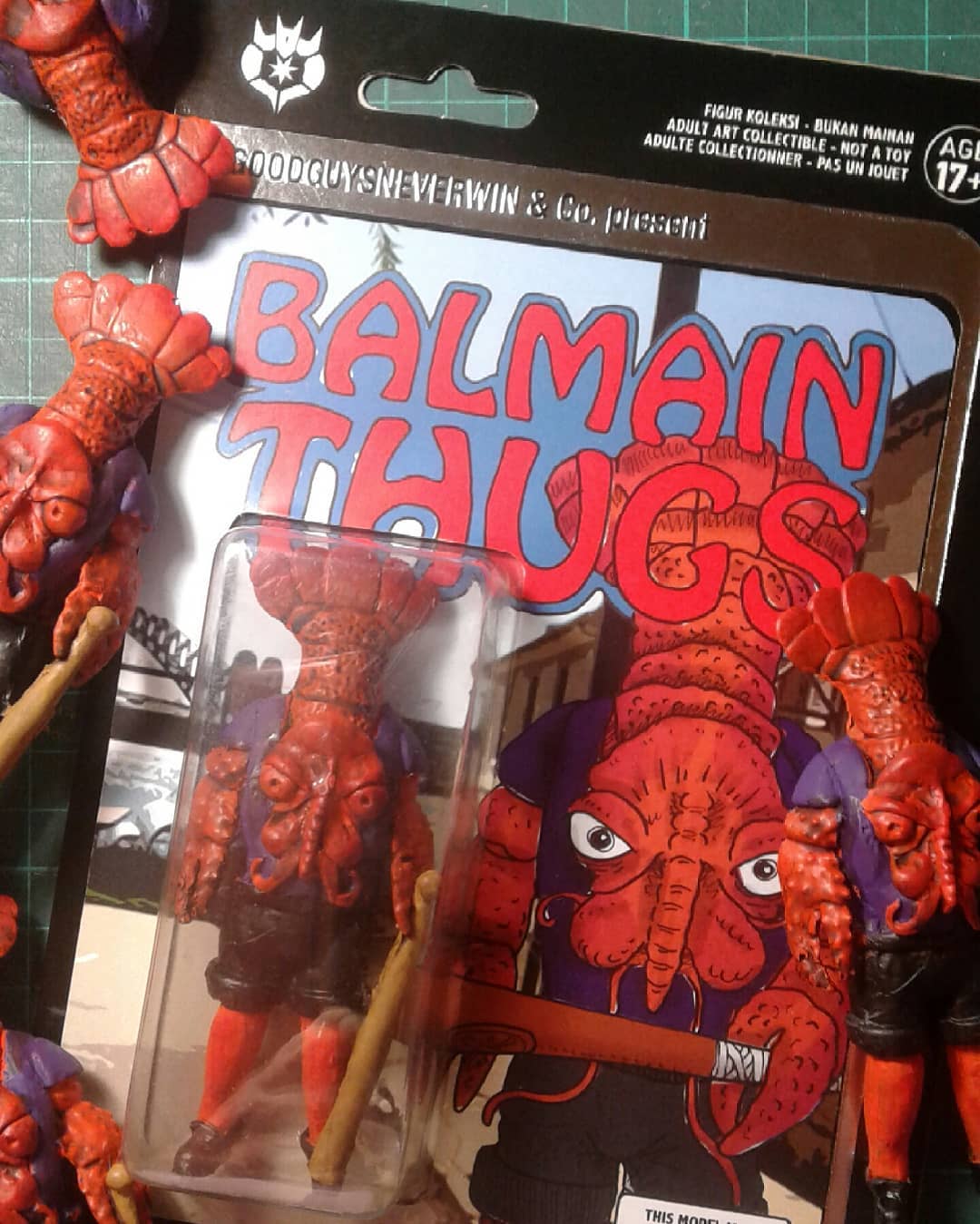 Thoughts on the current state of the Global Designer Toy Scene?
OMG. I can only speak for my own neighbourhood, Jakarta. But I am surprised how the toy scene here in Melbourne has not yet taken off. It's so segmented… a handful of artists who call themselves toy makers but no dialogue between them. In Jkt everyone is connected and in competition or support of one another. Its great coz we all drive each other to be better.
I guess that's why GGNW has taken it on to host the upcoming THIS IS NOT A TOY show at Ben Frost Gallery. We want to draw all these talented artists together to establish a scene where otherwise there is none.
For those reading at home – please tell us all about your upcoming Australian exhibit – 'This is Not a Toy' (to be held at VS Gallery in Melbourne)?
Correction, it's at BenFrostGallery that is technically at the same address as VS Gallery but not the same thing.
This will be the first of four exhibits by GGNW in Melbourne. Each exhibit hopes to involve as many toy artists, makers, creators, designers as possible while at the same time showcasing the latest creations by GGNW Toys.
For this first exhibit GGNW is launching series one of a set of 24 figures based on the best (and worst) of Aussie culture!
The hope is that by the time GGNW leaves Melbourne in 1 year from now the toy scene will be better established, and we can say that we had a part in planting the seeds of the Melbourne toy scene.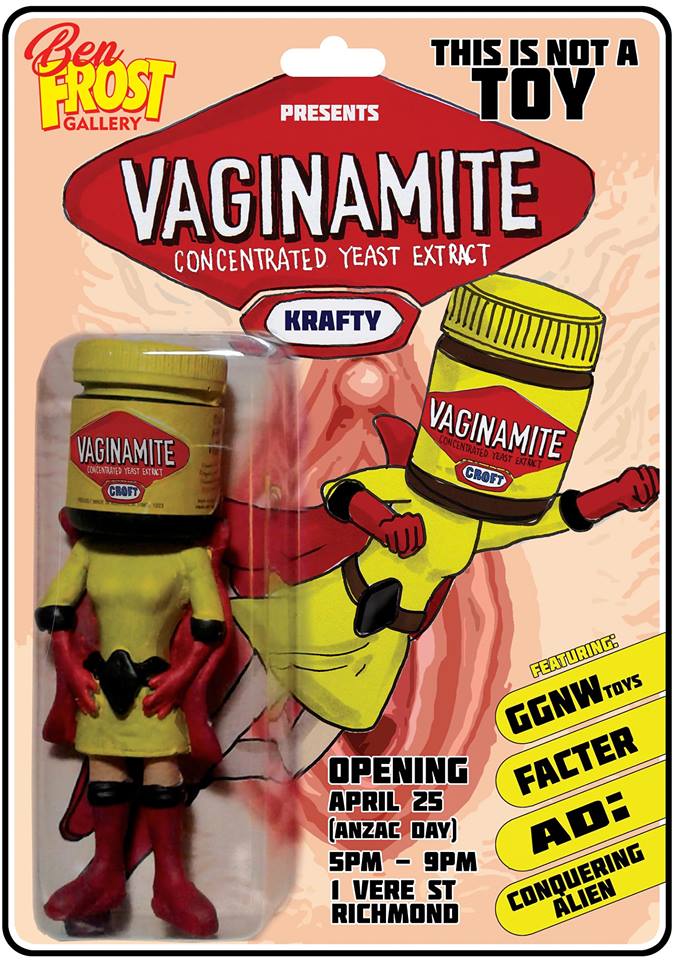 Odds and Ends
What role did toys play in your childhood?
I went to the international school in Jakarta, full of kids who had parents who worked for embassies and oil companies for a couple of years and then would move on. I lost a lot of friends this way, but every time friends would leave Indonesia I would inherit the toys they did not want to take with them… usually the baddy figures. This happened so much that I became the go-to guy for families who wanted to unload their unwanted toys.
Toys came to represent all those lost friendships I had as a kid. Now that I can touch base with those old friends through social media I send em pics of their old toys in my little museum in Jakarta.
Who was your 1st crush and why?
My next door neighbour Jaime-Bree.
She had the Carebear full collection with cloud cards and everything… she would let me play if I brought my toy Wampa which she said looked like a big brutish Carebear.
Does sex change everything?
Well yes, you could sex change everything, but there would still be just as many boys as girls in the world.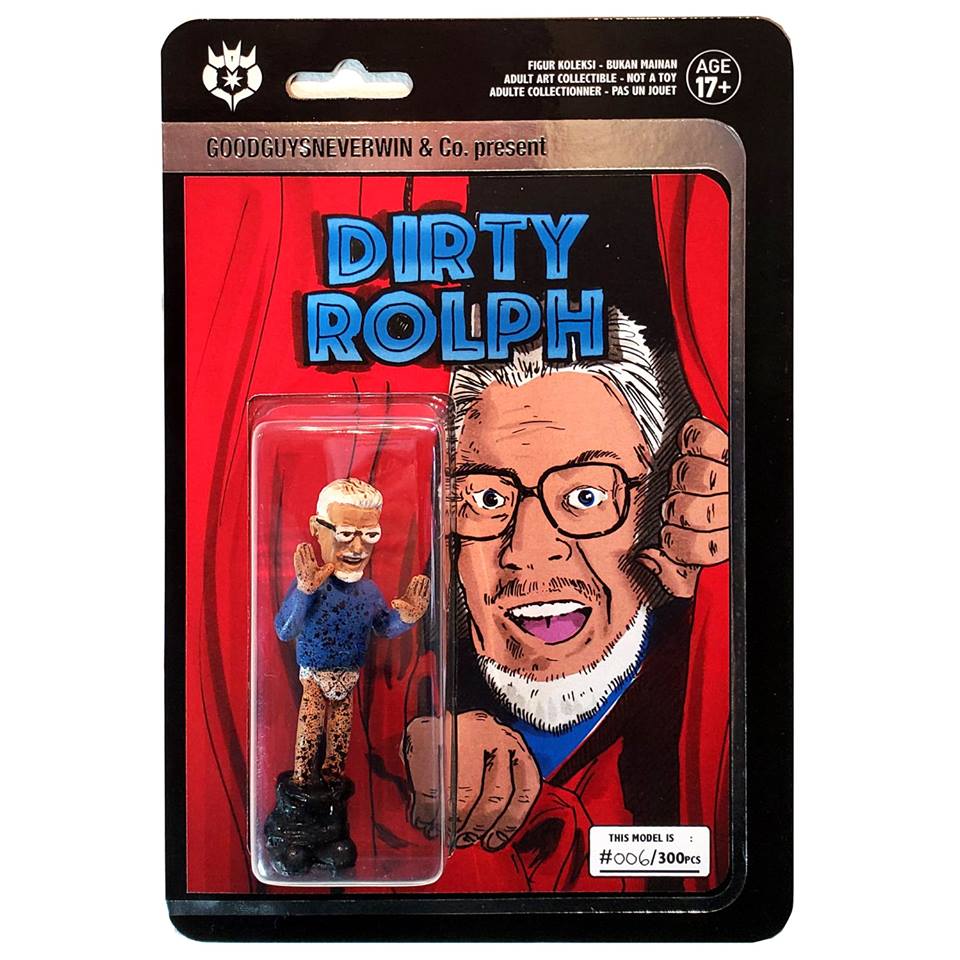 Please describe what you think the Indonesian psyche / zeitgeist is today?
Gosh, can I just skip that can of worms.
Which cartoon character, would you most like to see in a tribute sex toy, and why?
[Please draw a prototype of your design!]

Skip this one too… as much as I would love to have a blow-up Evil Lyn or Baroness doll.
Who would win in a fight and why: Gunderboi (your creation) Vs. Bajaeger (your creation)?

Pretty even match if Bajaegers have heavy guns, but when bullets run out… Gunderboi SMASH!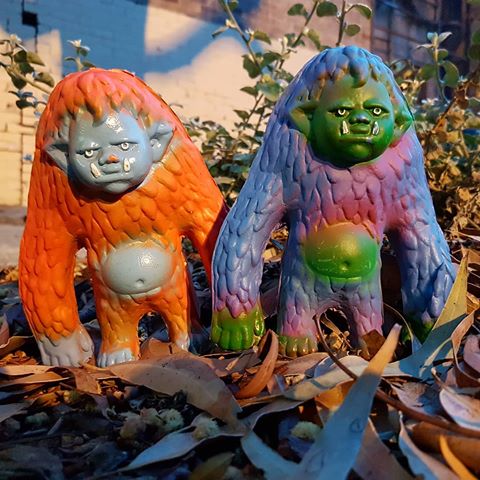 What are the top 3 items you own?
[Please include photos or drawings of them!]
A magic wand I found in the stump of a burning tree when I was 13 years old.
A chaos cloak.
A meteorite my Dad gave me that has secrets.
And please forgive me, but illustrate these magic items is to drain their essence.
Drugs – waste of time or gateway to the universe?
Mushrooms all the way.
Please describe your latest dream in detail…
Hot dayum, I found someone at the Camberwell markets selling Snake Mountain for FOUR BUCKS!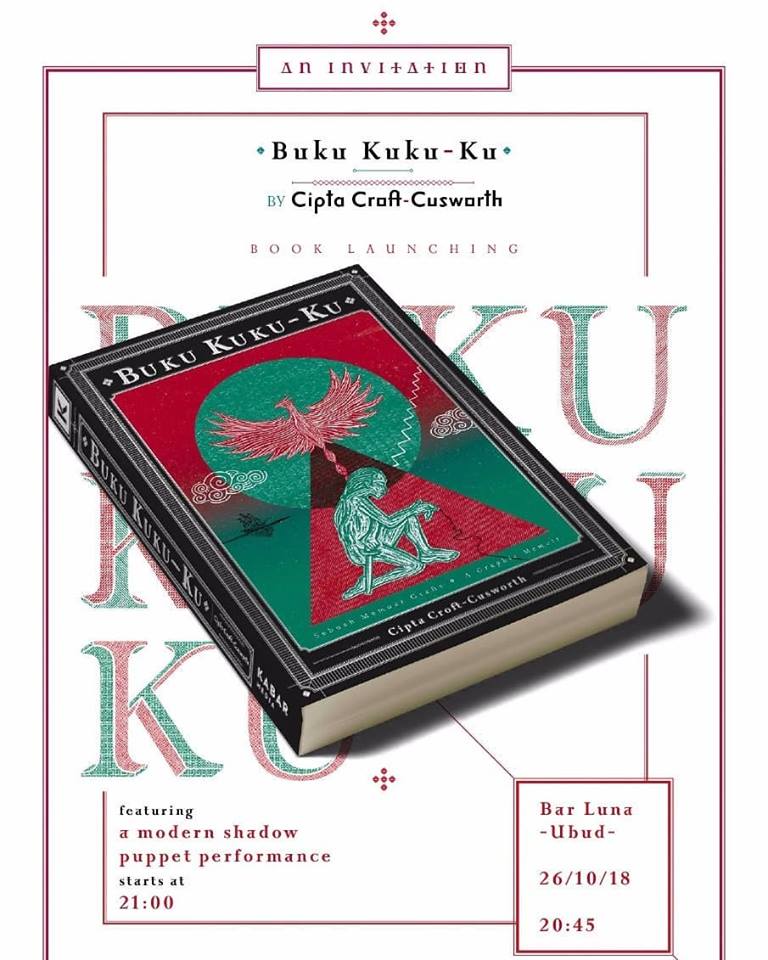 Of everything you have done what would you most like to be remembered for and why?
I have published a book, Buku Kuku-Ku, I have directed a movie that bombed in the movie theatres but became an Indonesian cult classic, and I have designed two Indonesian theme parks… but it's all about toys for me.
I want to be remembered as the Toy Maker.
If people wanted to work with you or buy something – how should they get in touch?
Facebook message me or contact me via goodguysneverwin.com homepage on FB.
The Future
Any collaborations on the horizon?
THIS IS NOT A TOY @benfrostgallery is going to be a huge collaboration with Melb artists to hopefully kickstart this toy scene!
I may have mentioned that this is only the first of several shows of the same name that will grow and rope in more toy artists until it becomes a mad mob of a force to contain. The toy scene in Jkt started on a basketball court back in 2005…
Hopefully one day someone will say hey yeah, the toy scene in Melb started to really pick up when that guy from Indonesia came and started bossing us all around! What a jerk.
Any major projects you want to hype?
This Anzac day, come pick up any of 24 brand new figures by GGNW Toys highlighting the best and worst of Aussie culture. From Pauline Undercover, Dirty Rolf, Blinky Bogan, GIJoey, Pistol and Boo (war on terrier) we got it all!
Figurine prices start at AUD.35.-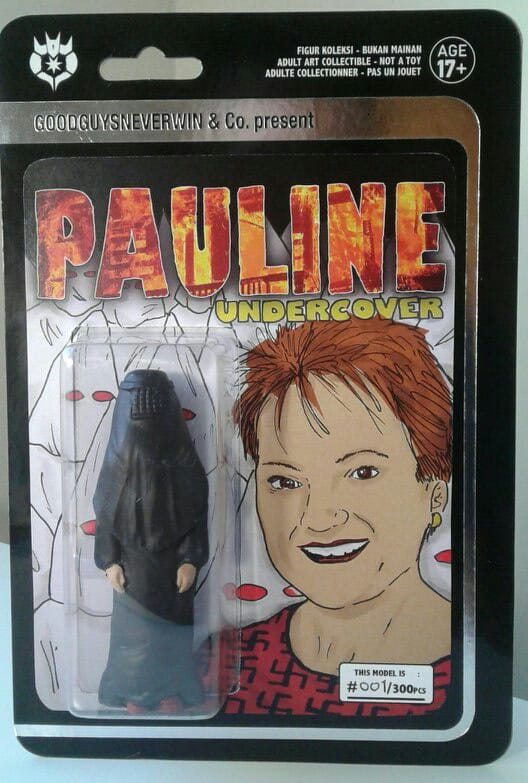 Links