Produced By = 'DRWGco' (Wales)
Figure Name = The Master
Edition Size = 30
Material = DIY Keshi (rubber)
Country of Production = Hand Made by Shin Gangu (UK)
Height = 7 cm (head to feet)
Depth = 4.5 cm (belly to back)
Width = 8 cm (hand to hand)
No of Parts = 1
No of Extras = 3 (bag, scroll and sticker)
Released = February 2019
Sculpt Debut = January 2019
Release Price = 20 Pounds
Genre = Keshi Art Toy
Read the full review and pics after the jump…
Back Info
'DRWGco' are a Welsh based designer toy company comprising Ben Davies (ideas and oversight) and Roger Phillips (sculpts).
In 2015 they debuted on the scene with The Slave figure – the first in their mini-figure sized, Secret Chief series of keshi. With the others released since being The Librarian (figure 2), The Assassin (figure 3), The Priest (figure 4), The Beekeyper (figure 5), The Worm Knight (figure 6), and The Collector (figure 7).
The Master being the 8th and final figure in the series.
Production wise – all of the 'DRWGco' keshi figures released thus far have been produced in the UK by the DIY keshi king himself, Shin Gangu (who used to go by the name Tru Tek.) Ensuring that the Secret Cheifs are 100% Made and Designed in the UK – at a time when most toy manufacturing is being done in Asia.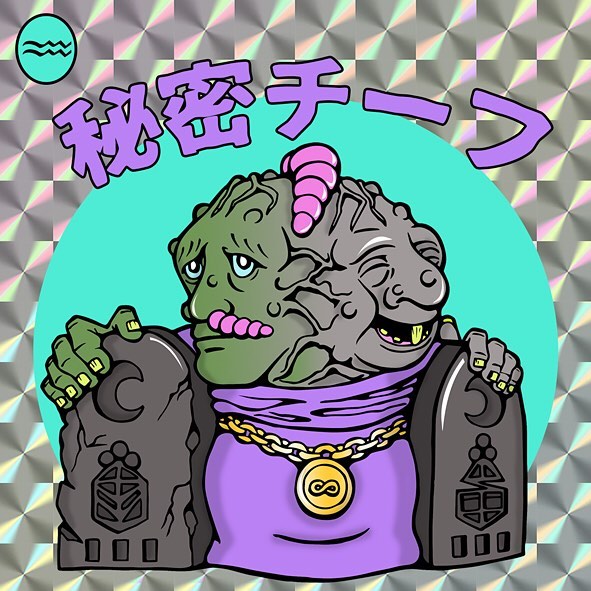 The Sculpt
The Master stands atop his lair dressed in his ceremonial robes, occult medallion dangling from its neck, a stone tablet in each hand, worms covering his two heads…
He scowls with his left head, as his right smirks with glee. Finally, a call is cried out from both his mouths "Rise Secret Chiefs! RISE!"
Appearance wise, The Master continues along with the other Secret Chiefs – it is a beautiful sculpt were high level detail, meets cartoon like simpleness. Areas of intricate detail such as The Master's necklace, perfectly clashing against flat surfaces such as the The Master's ample belly.
Also, when viewed from behind, the Master gives the impression of a flasher, exposing his genitals to the world. Was this an intentional effect from 'DRWGco', or mere accident? We can't say – but it does add an extra layer of humour to the figure, and as such it's a great thematic addition, intentional or otherwise.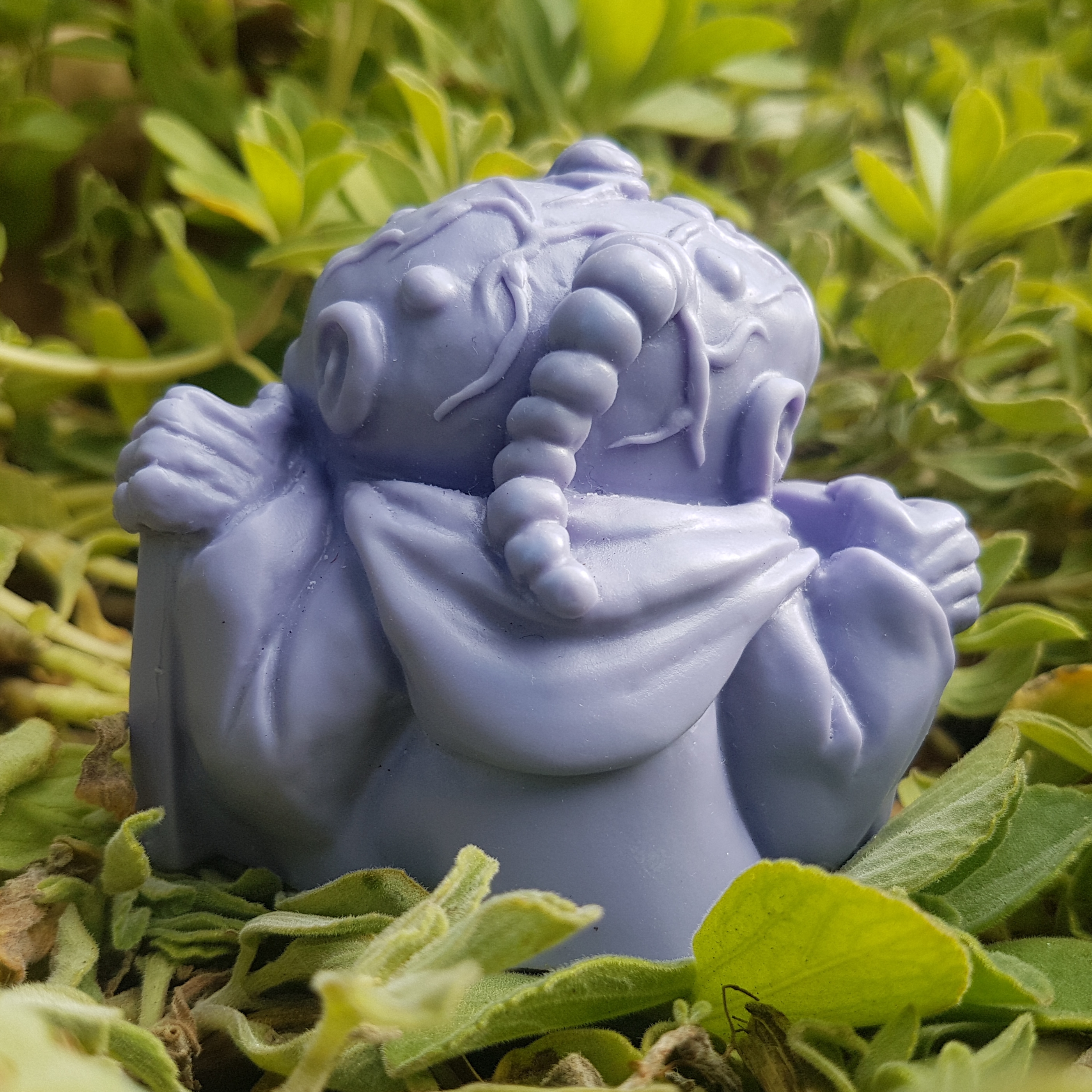 The Material
Made in the UK DIY keshi (rubber) figure.
Cast in a lovely light purple.
The Smell
Organic and dank smelling, with slight hints of chemicals.
The Custom Work
None paint wise – this thing is pure unpainted DIY keshi.
Our being cast in a light purple. With the other colourway offered in the drop being blue.
Playability
* Can it Stand = Yes
* Can it Sit = Yes
* Is it Easily Breakable = Not at all really (though it could be melted)
* Accessories = None
As it has no moving parts, The Master figure falls into the classic single-piece keshi genre. Think M.U.S.C.L.E or Monster In My Pocket – only larger, and chunkier. A change in scale to match a change in intended audience; from enamoured child, to adult collector.
The Master, like the rest of The Secret Chiefs may lack the moveable parts of larger figures, but it gains playability both due to its small size, and durability. Making it a perfect pocket companion.
Further – after a few releases that came with a bonus omake (an extra accessory for the figure; such as the barrel that came with The Beekeyper) we were pleased to see that The Master came stand-alone. This is because whilst omakes are a great addition to larger figures; including a tiny omake with an already small figure is just screaming for the omake to get lost. And with toys as great as those from 'DRWGco', you certainly don't want to lose any part of them.
The Packaging
After a few 'DRWGco' releases that came intricately packed in boxes, it is nice to see 'DRWGco' returning to the classic baggie-with-stickers method. This is because whilst baggies, stickers and headers can all be folded flat and easily stored; boxes can't be flattened and take up a large amount of storage space – and we prefer that the limited space we have in our abode is taken up by toys, not endless boxes of packaging.
And the packaging itself? Well the figure comes in a small cloth ring-pull baggie, with two foil stickers, and a paper biographical scroll. All beautifully made with true care, and attention to detail.
Total, packaging perfection!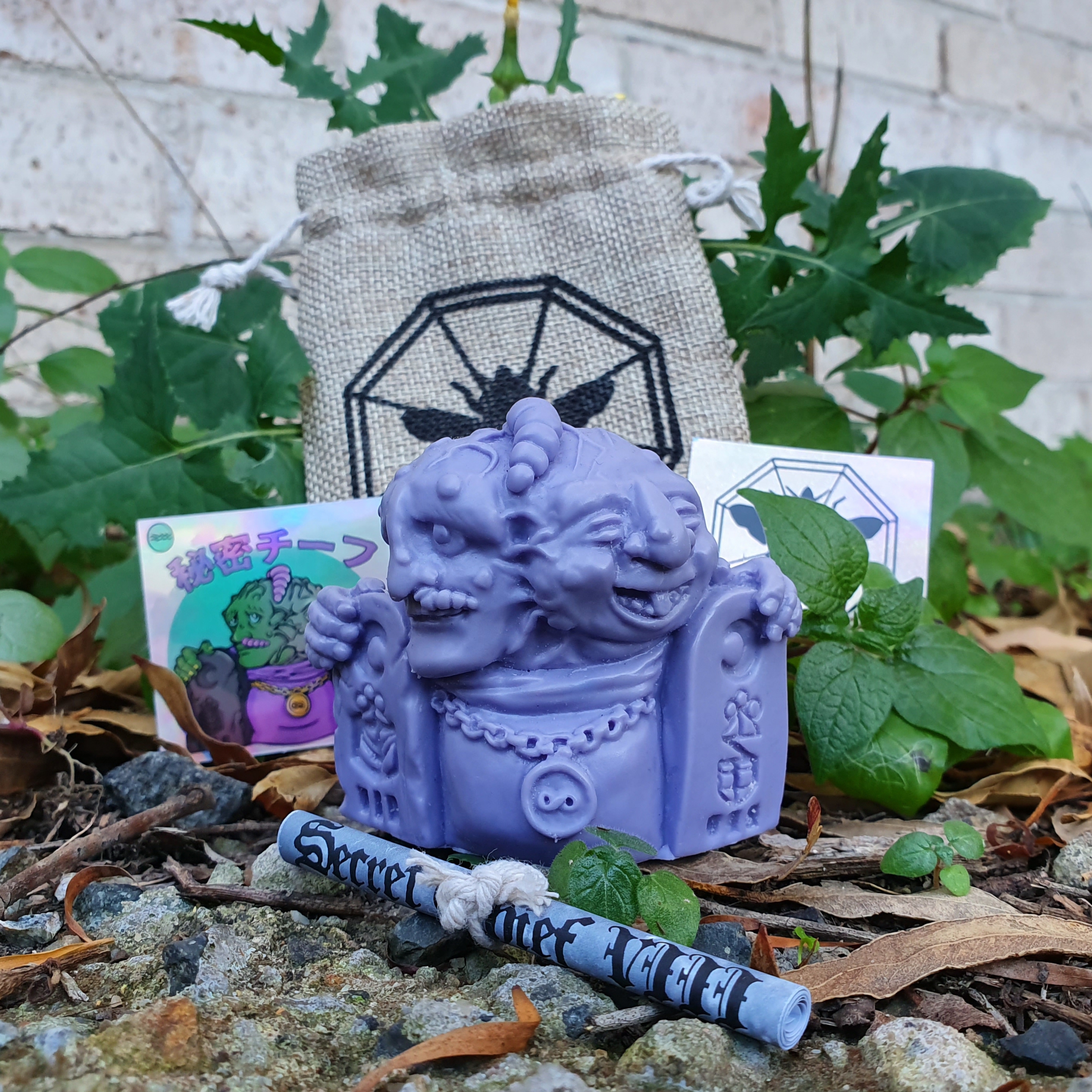 Flaw(s)?
Virtually none.
With the only flaws being signs of its DIY production – such as tiny holes on the base, and a few bits of extra rubber ever-so-slightly sticking out from certain areas such as the fingers.
Summery
The Master is a beautiful and fun hunk of keshi.
A classic keshi minifigure, gone larger and imbued with DIY production values.
A perfect figure to end the Secret Chiefs keshi series with.
And what's next for the 'DRWGco' gang now that the 8 Secret Chiefs have been revealed? Well they have teased that their next figure may be larger sized, and made in soft vinyl! So stay tuned for that – we definitely are!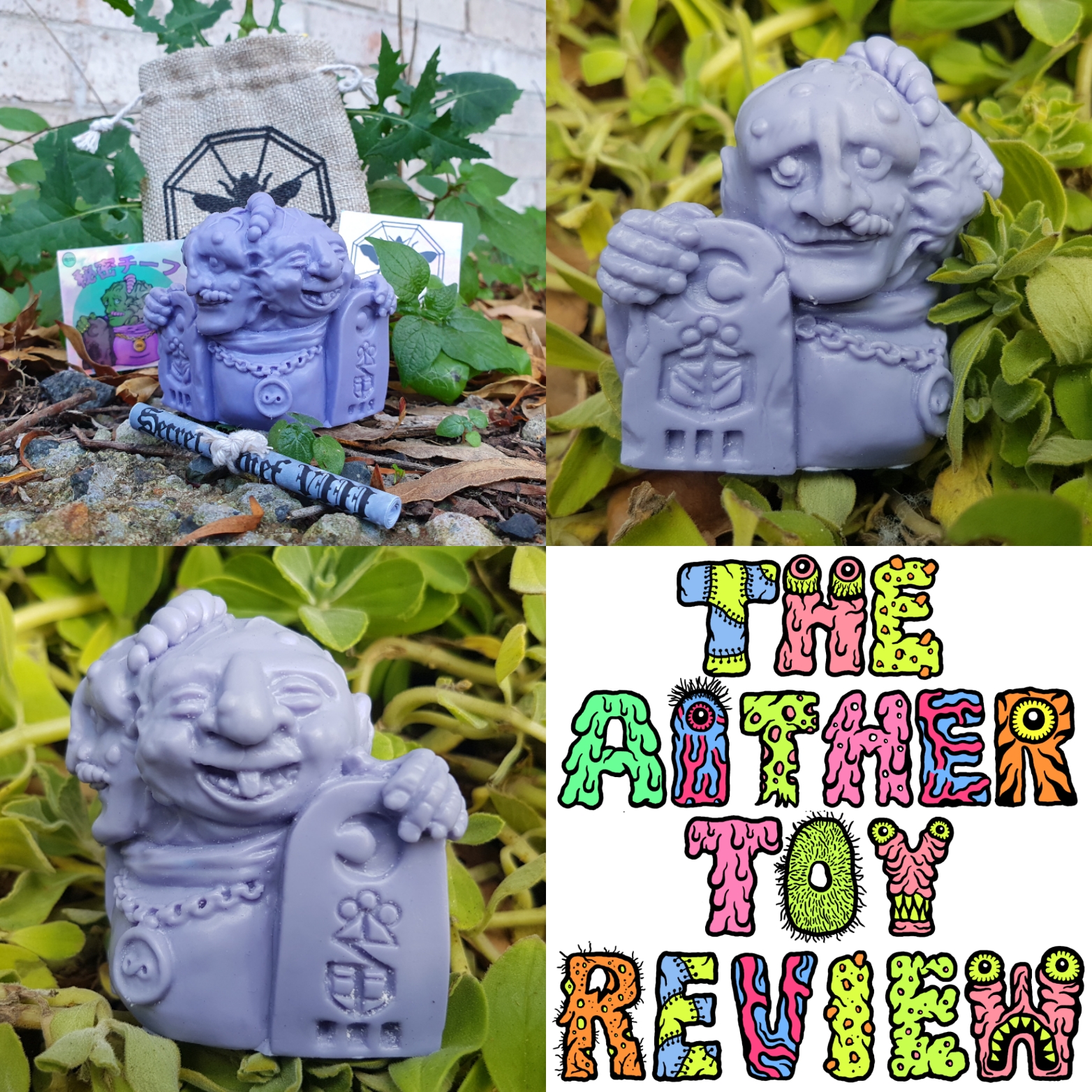 Links