Australian artist, designer, screen printer and apparel slinger Mike McGann has been at the forefront of the Australian fan-art, fantasy, pop-culture, and sci-fi communities for over 40 years now – beginning in the late 1970's.
Mike's art combines pop cultural references with oddball humour, drawn with a highly unique sense of line, proportion and movement. Reminiscent of early to mid 20th Century illustrators like American Wally Wood, and Australians such as Jimmy Bancks (of Ginger Meggs fame), and Norman Lindsay; whilst being in a league all its own.
With Mike's art depicting scenes such as a village of Smurfs being slaughtered by roving Daleks, a drunk Spock stumbling out of a Klingon bar, a deviant dwarf sucking it's toe as it gazes lovingly at a towering amazonian woman, an angry-armoured gun toting kangaroo, a punk duck, and a drugged out alien using a spaceship for a bong – as but a few examples.
Additionally, Mike would also create tribute art to celebrate his favourite aspects of pop-culture. Creating tribute art inspired by shows such as 'Blake's 7', 'Dr. Who', and 'Star Trek'; pulp-fiction novels such as 'Conan the Barbarian'; role-playing games such as 'Dungeons and Dragons' and 'Warhammer' – whilst also working on his own properties such as his 'Spaced Out' character.
After gaining his initial exposure and network of contacts throughout the fan-community in the 1970's, by the early 1980's Mike's art was increasingly used throughout Australia, and internationally for convention posters, comics, zine art, special-effects make-up advertising, promotional art and more.
Indeed – it is safe to say that Mike's art and personality is stamped all over the Australian and International pre-internet, mail-order, pop-culture fan community. Paving the way for the mash-up and meme culture that exists today.
Additionally, and of immense historical importance, is that in the late 1970's Mike also pioneered the art of do-it-yourself apparel screen-printing in Australia. Over a decade before more established brands such as 'Mambo'. With Mike's designs appearing on T-Shirts, patches and fabric prints; all of which Mike would screen-print himself, at home, in pure DIY style – such as the 'Duck Off' T-Shirt shown below: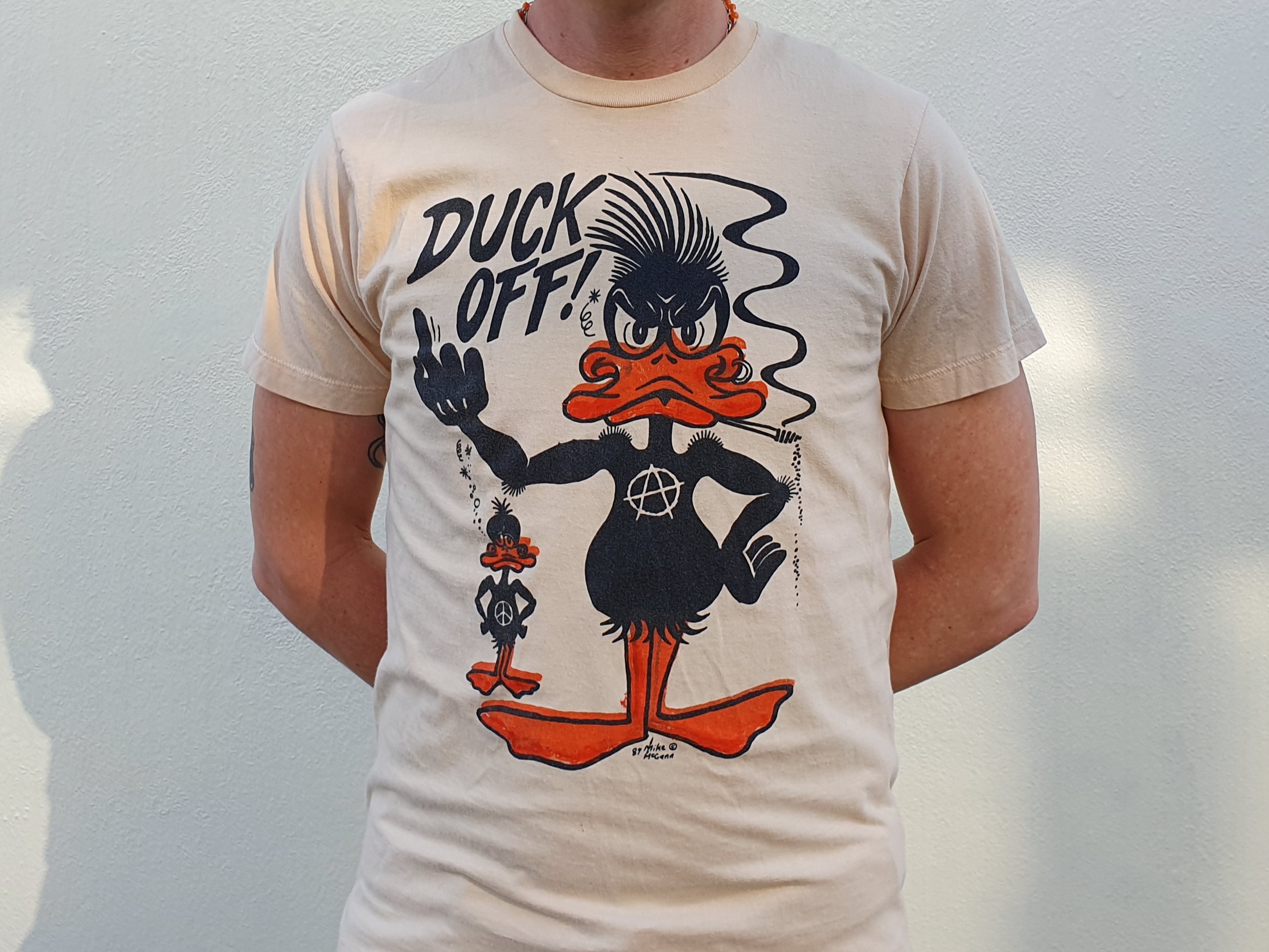 As it was the pre-internet days, Mike would sell his wares via mail-order catalogues, markets, conventions, and comic shops – such as the infamous and now closed 'Comic Kingdom' in Sydney, NSW. Were they were lovingly received and sold extremely well throughout the 1970s, 1980s, and 1990s.
These days, Mike continues to sell his t-shirts and comics at markets and conventions throughout NSW – such as 'Ironfest', 'Wollongong Comic Con', 'Hurstville Collectables Fair', and others. With his most recent works being a series of short comics devoted to the rollicking adventures of a time travelling Ned Kelly – released under the title of 'Captain Kelly Sky Commando'.
However, Mike isn't an internet person and doesn't have a website, or email address.
So in an effort to help bring Mike's to the masses we have decided to feature some of his art, apparel and other ephemera in a photo essay. It is not a formal catalogue as such, and is far from definitive, but it does feature a large mix of Mike's work from 1977 to 2018: T-Shirts, patches, original art, comics, scans of Mike's original mail-order catalogues, two of his self published portfolios from 1986, as well as some behind the scene photos taken in 2018 of Mike and his art studio.
Check it all out, below, and get schooled on one of the most important artists Australia has produced…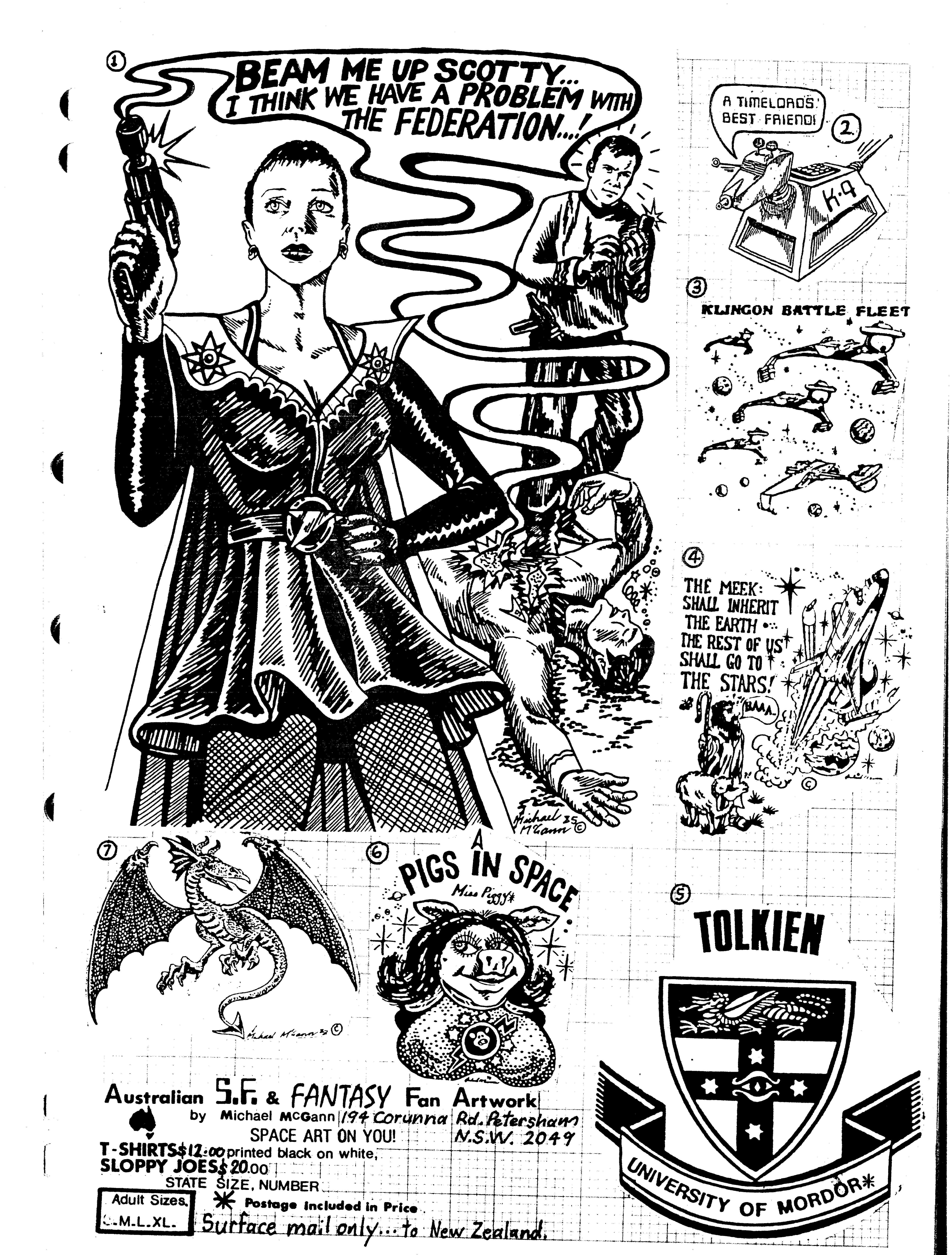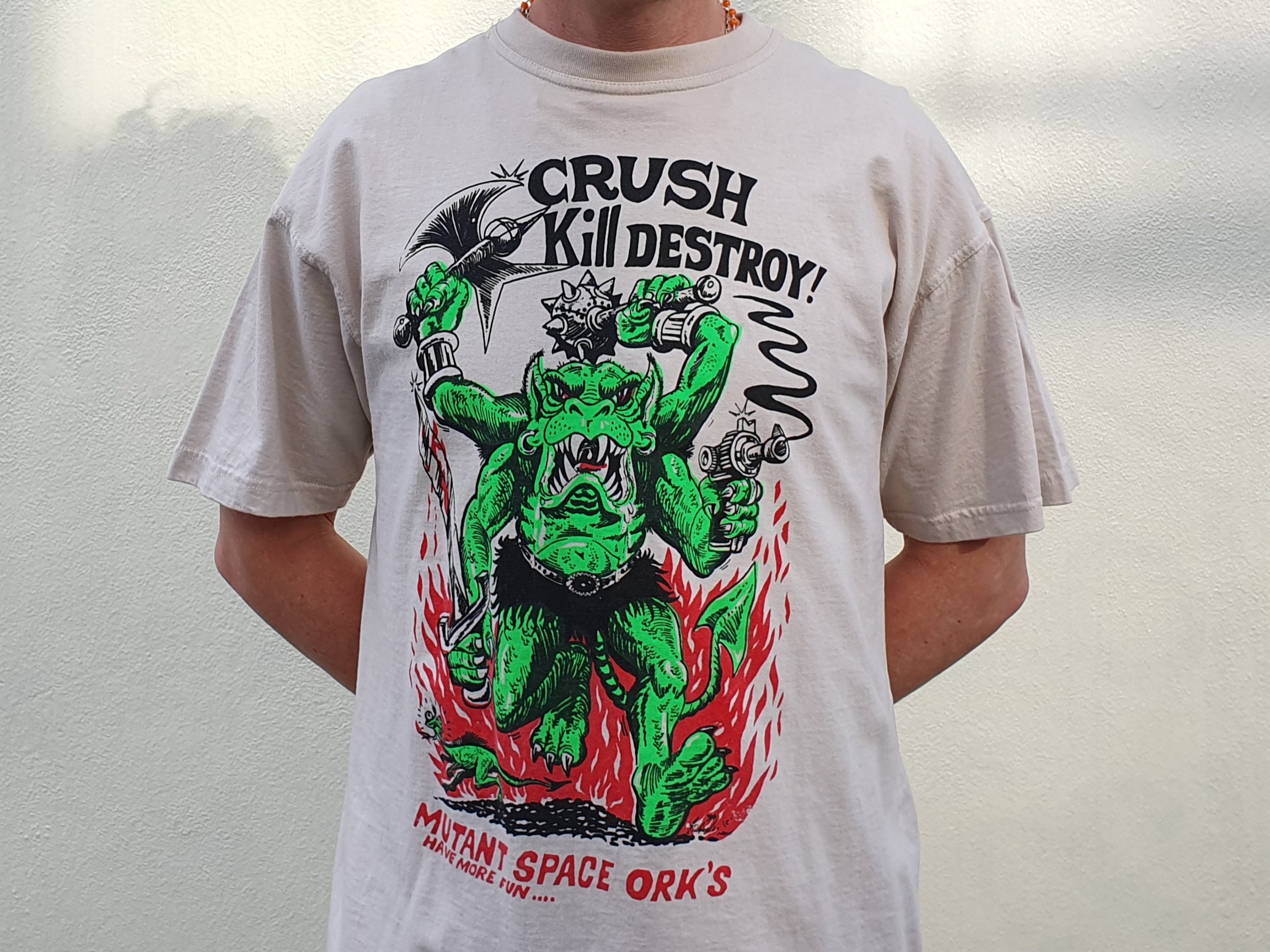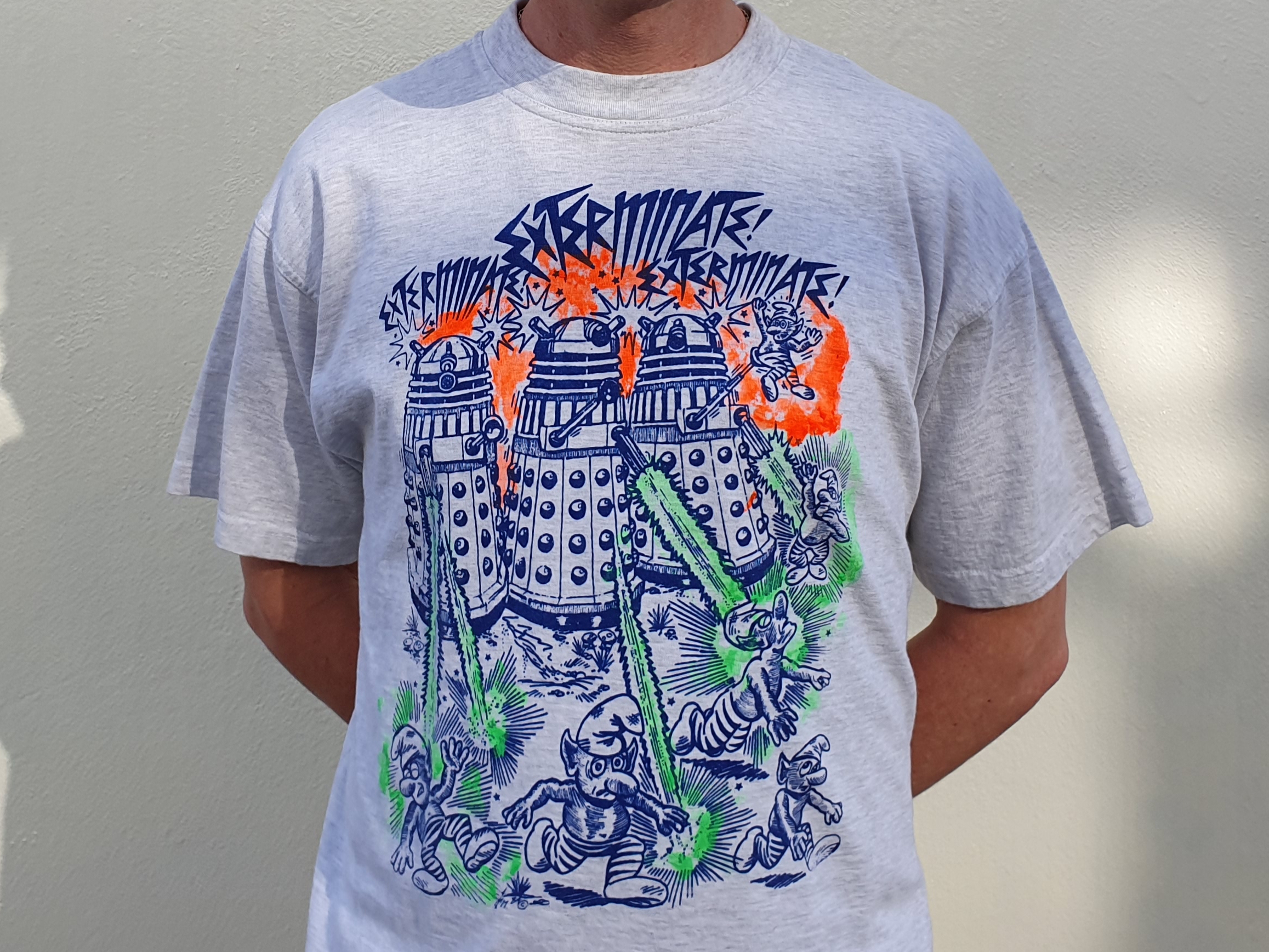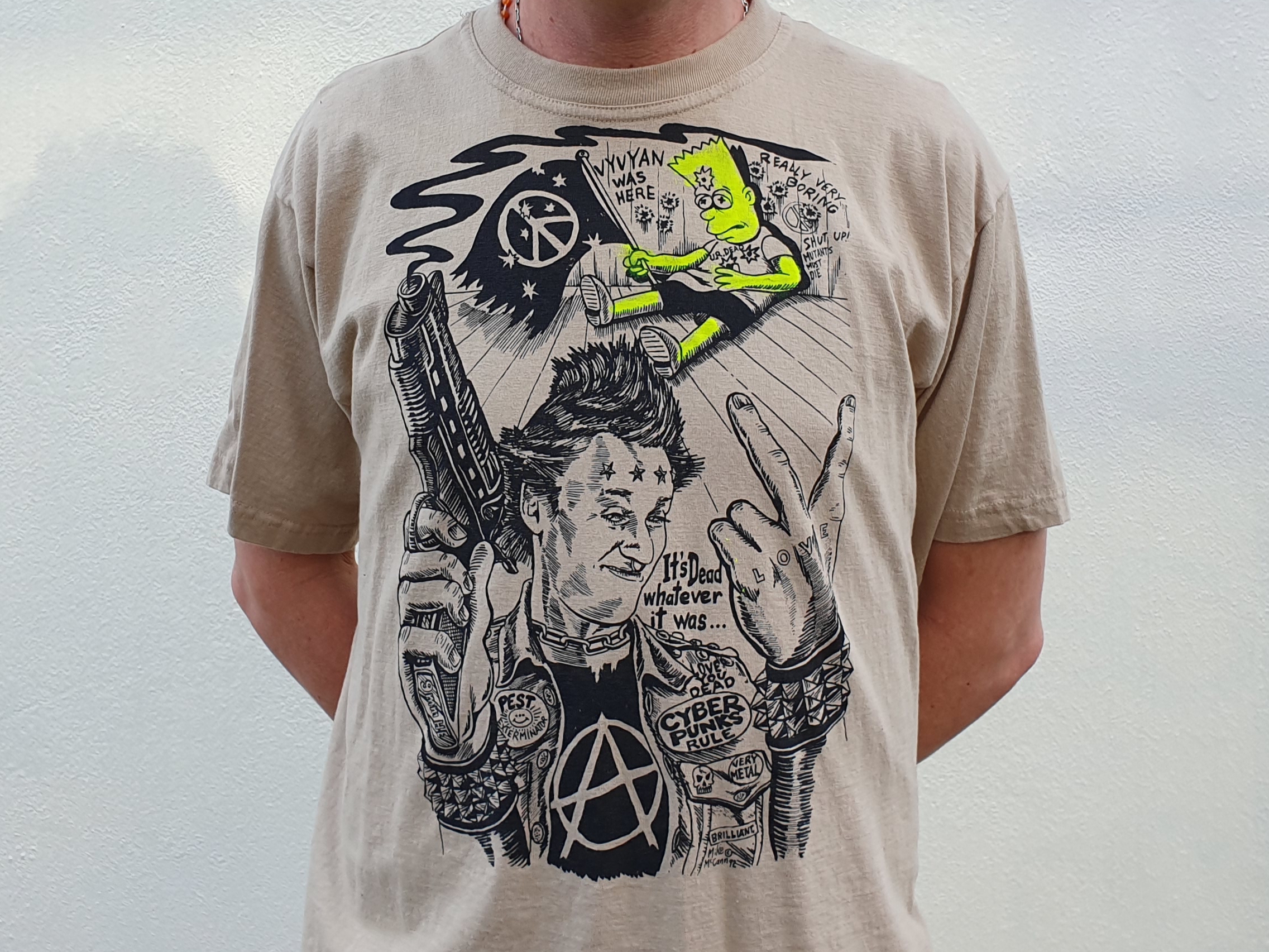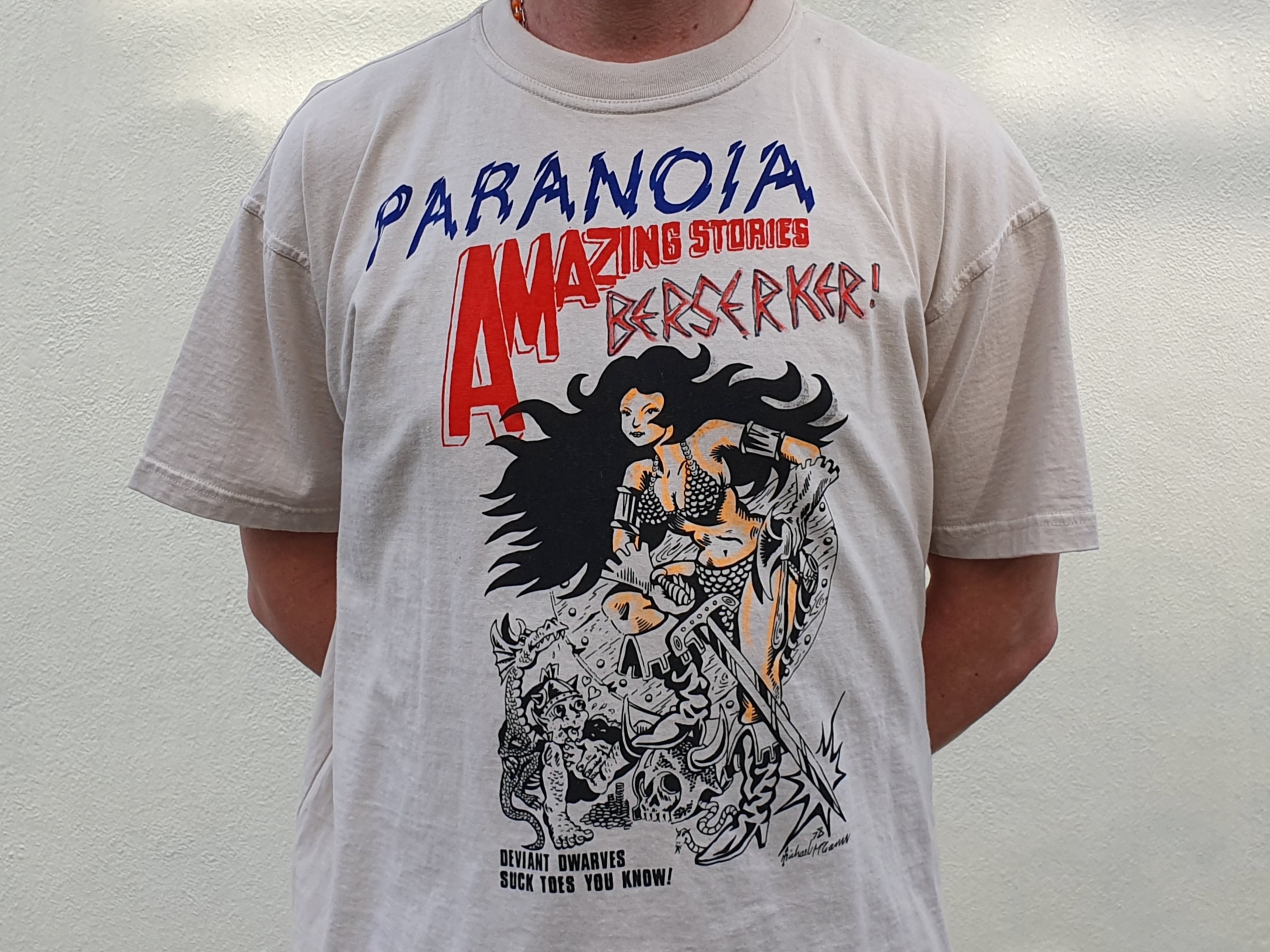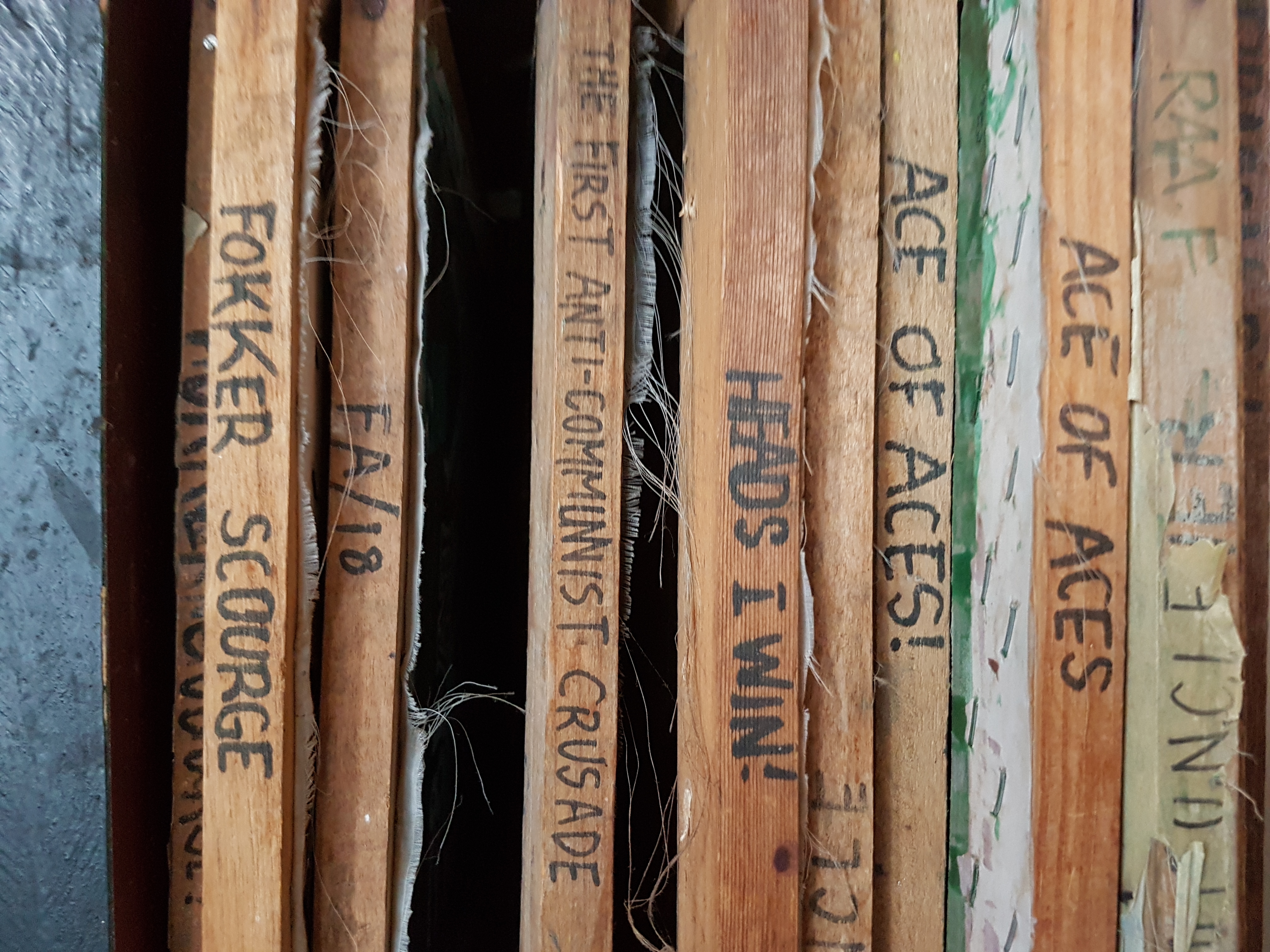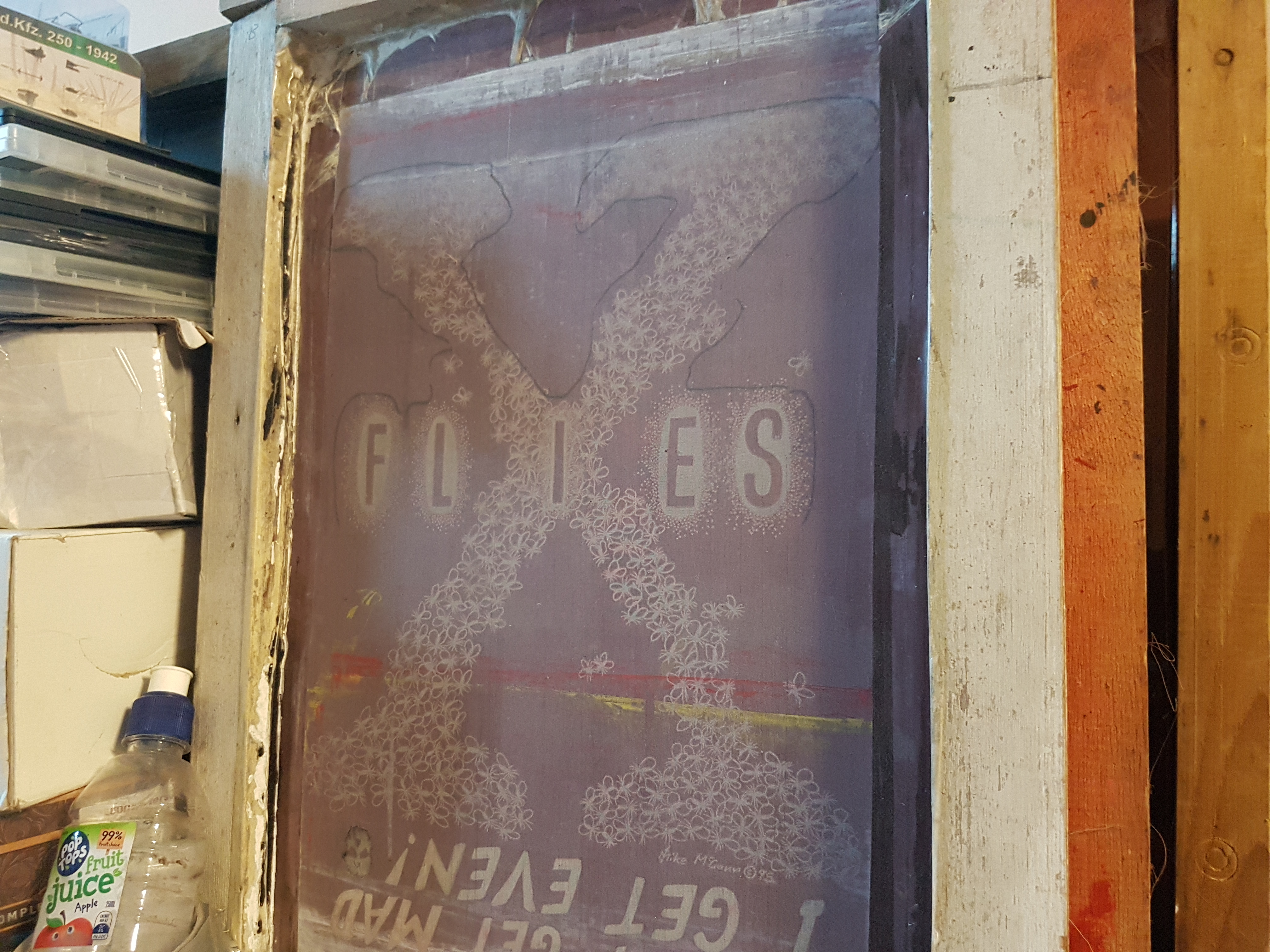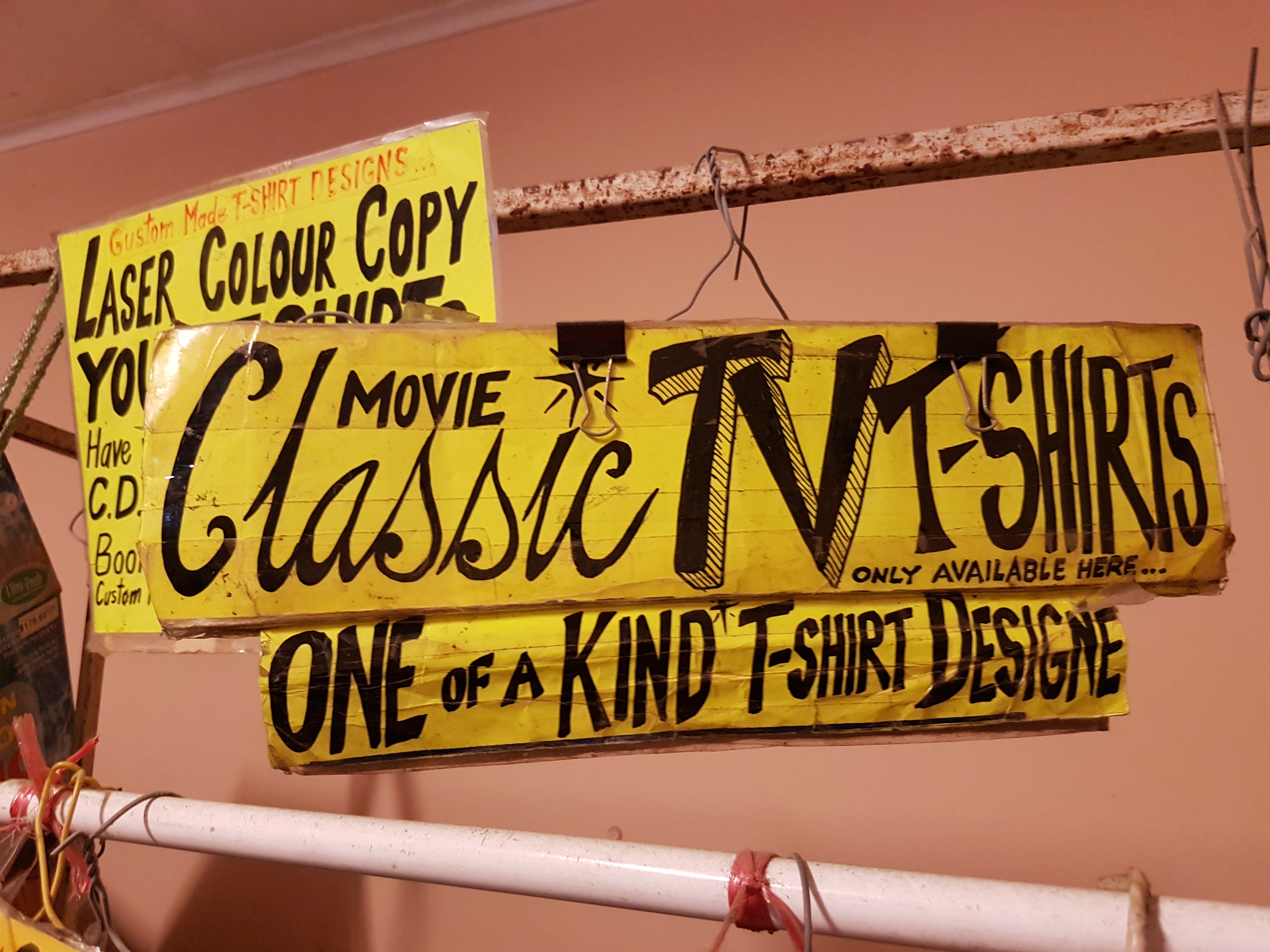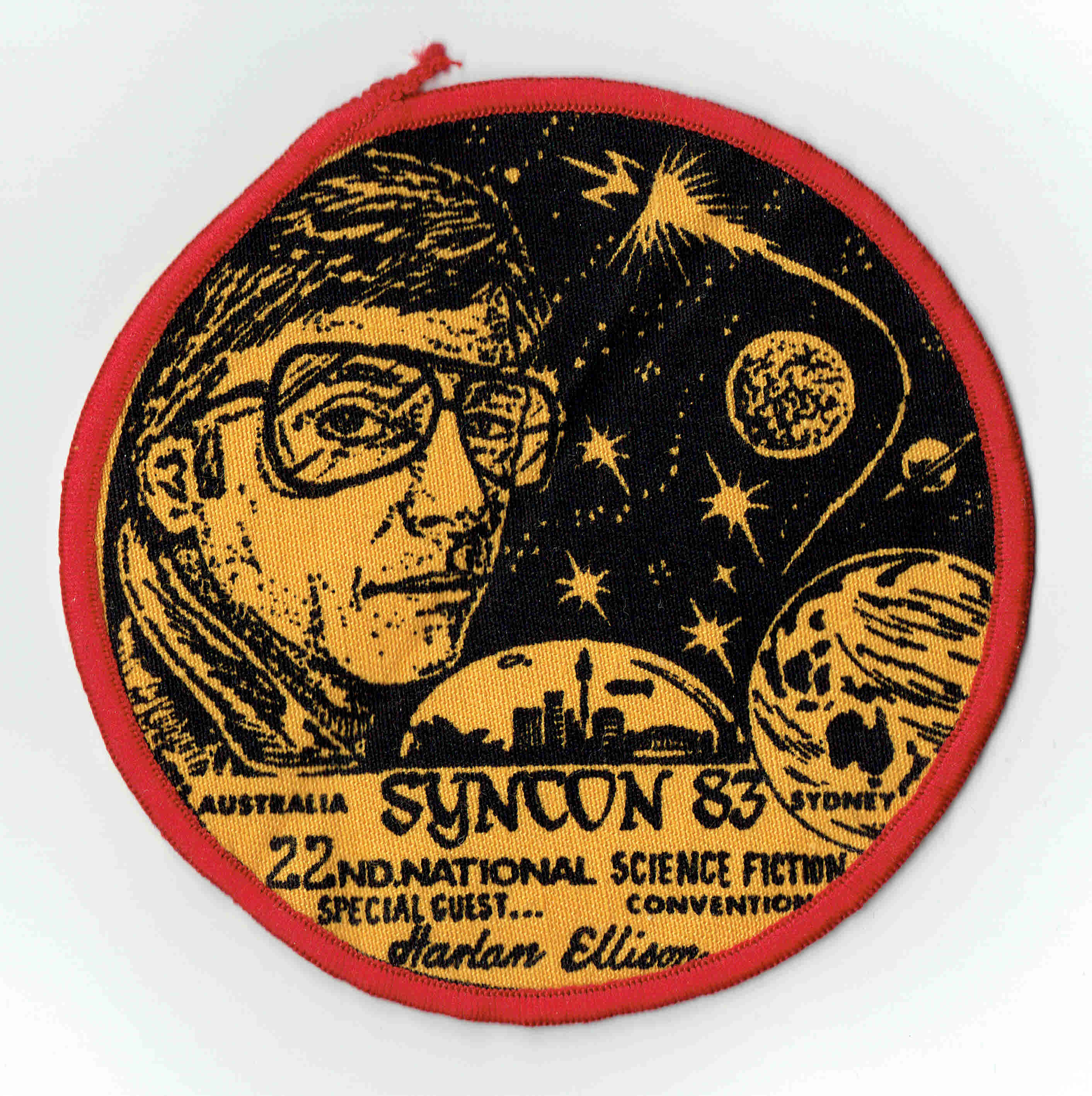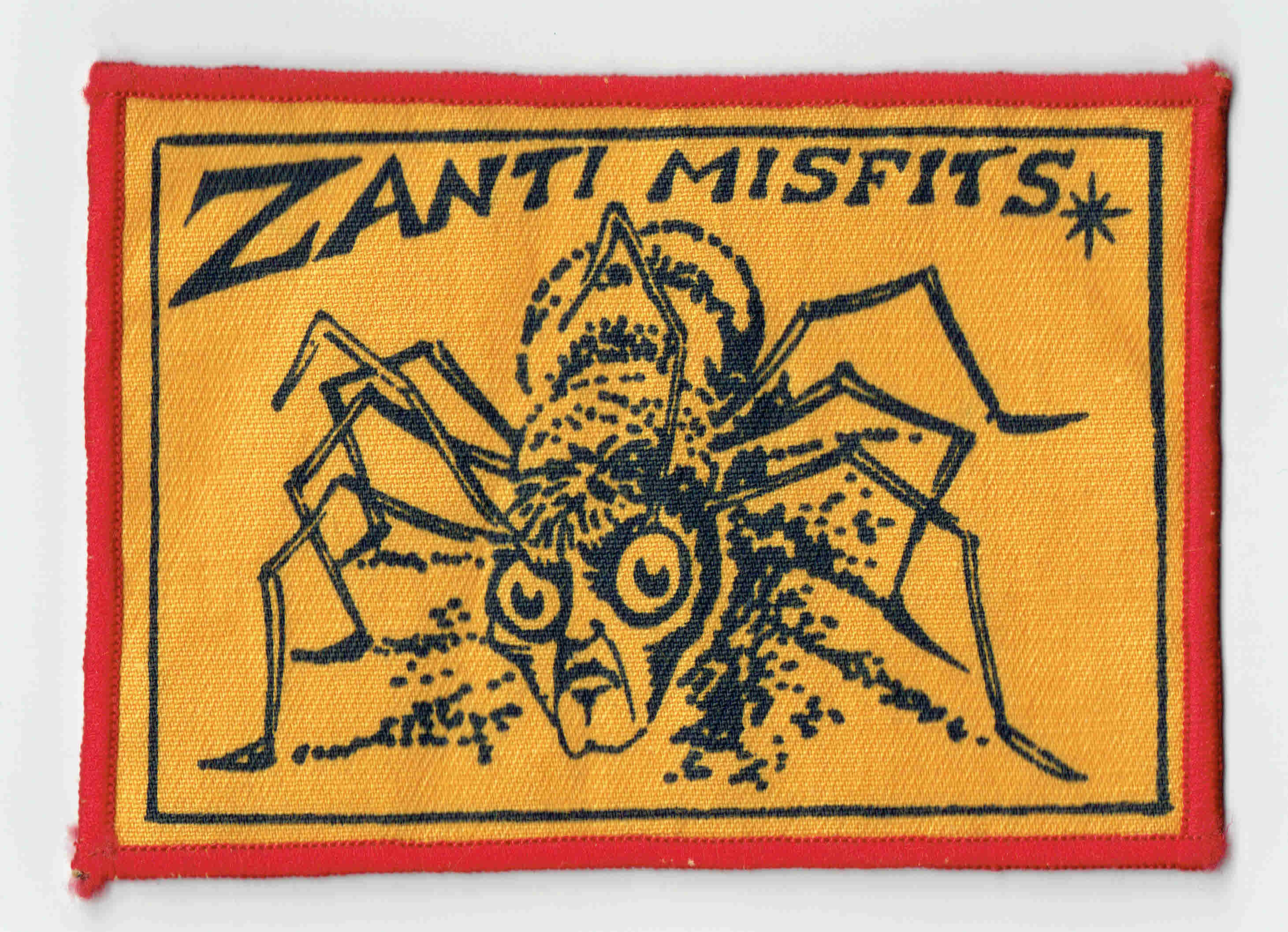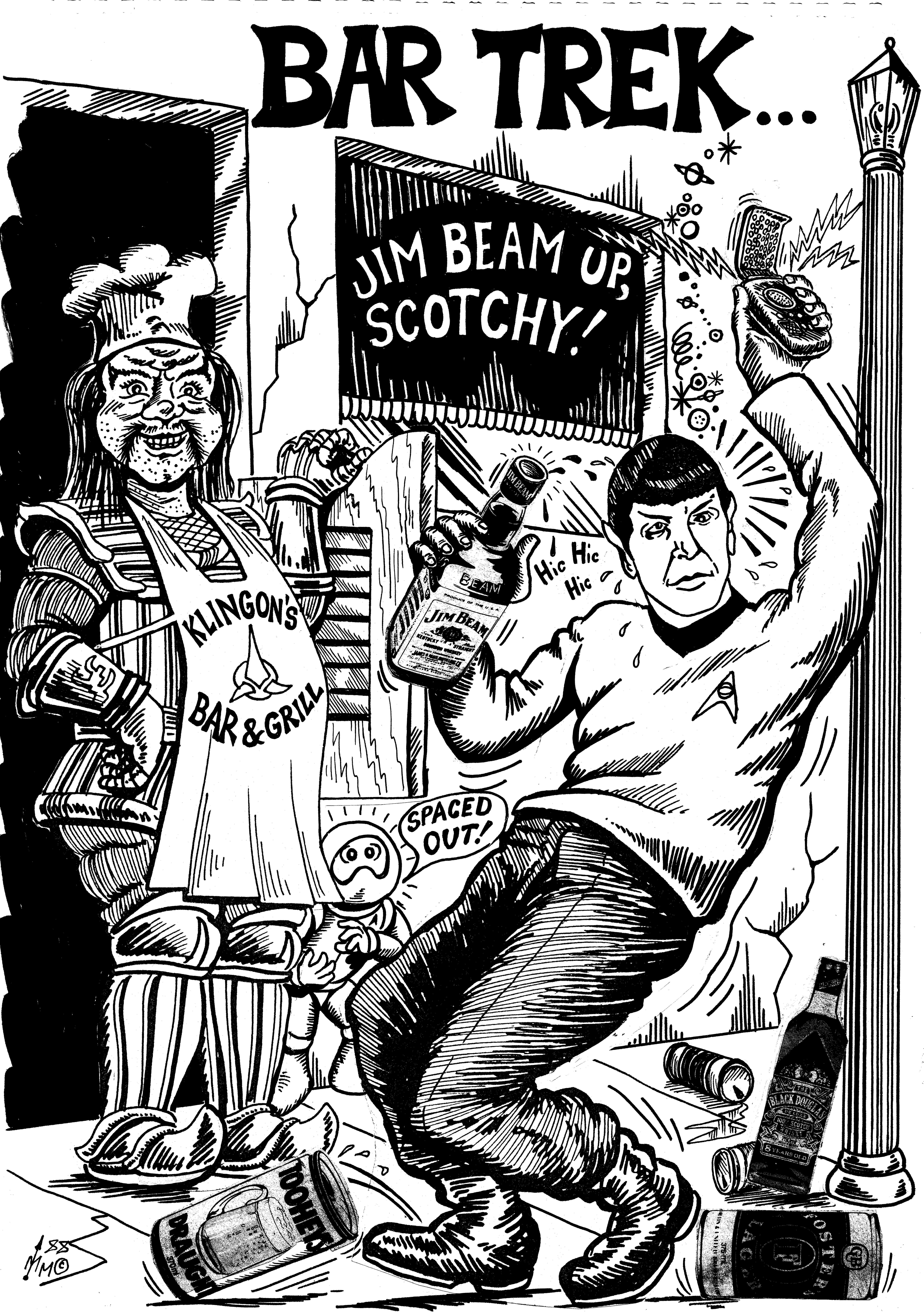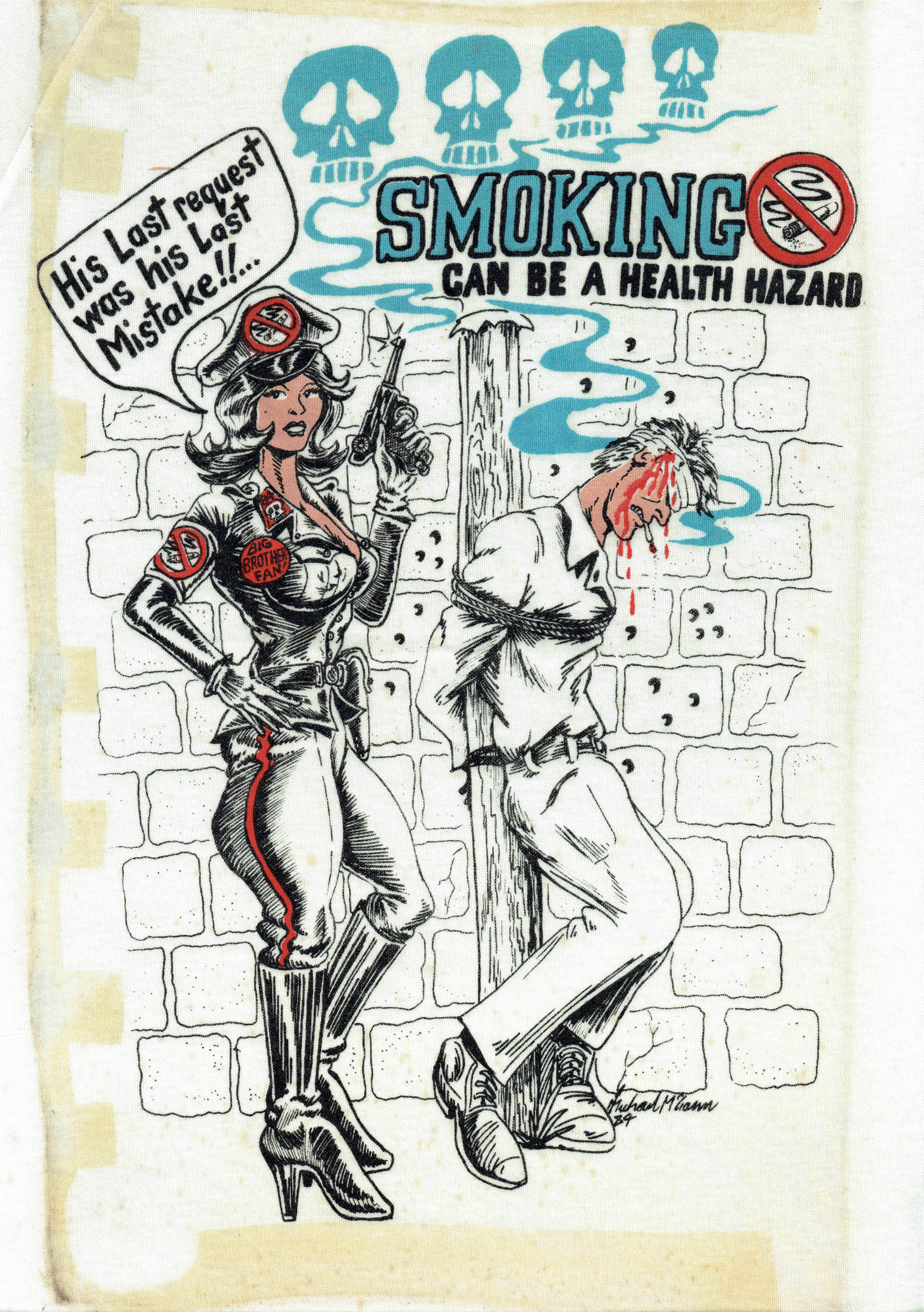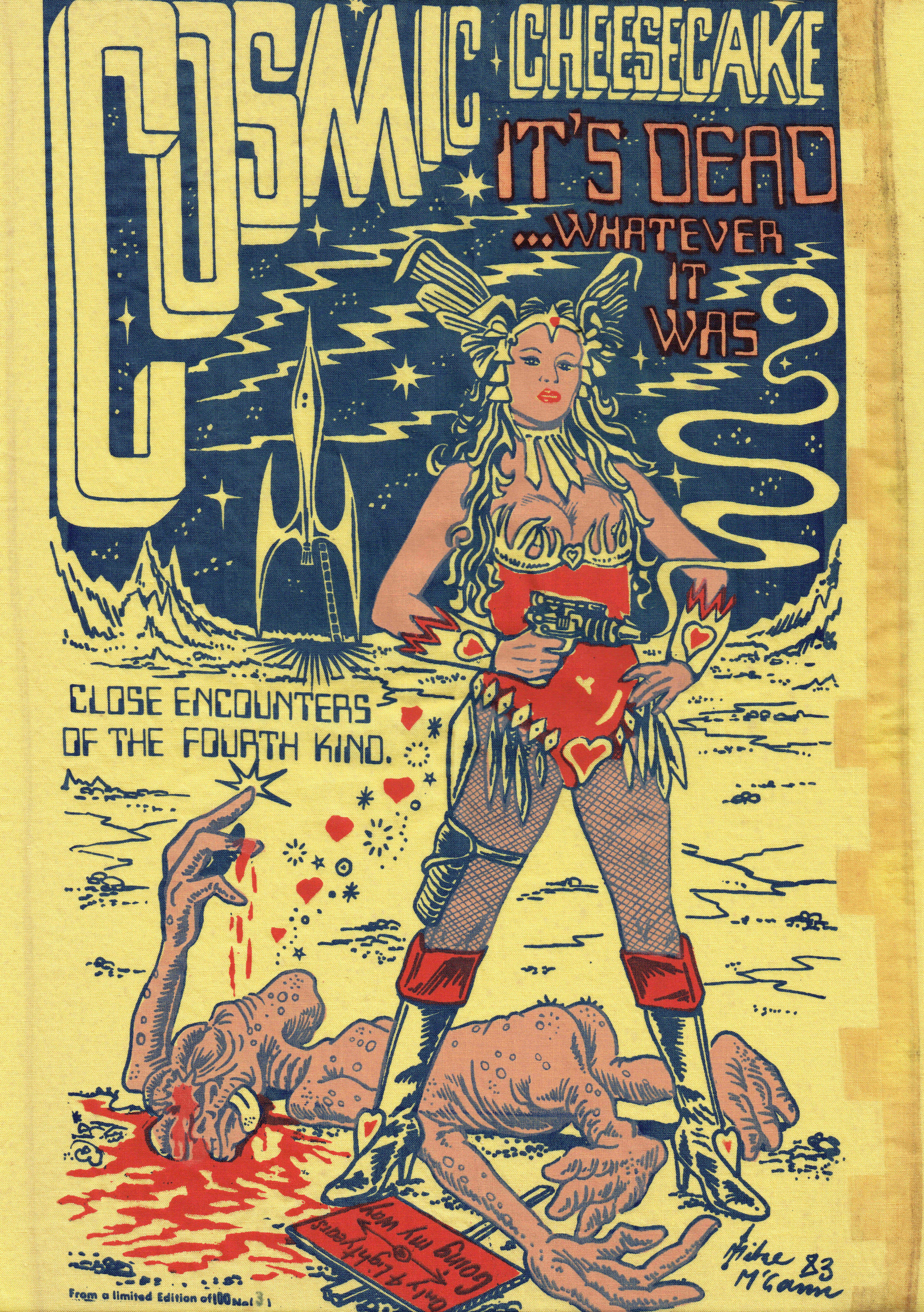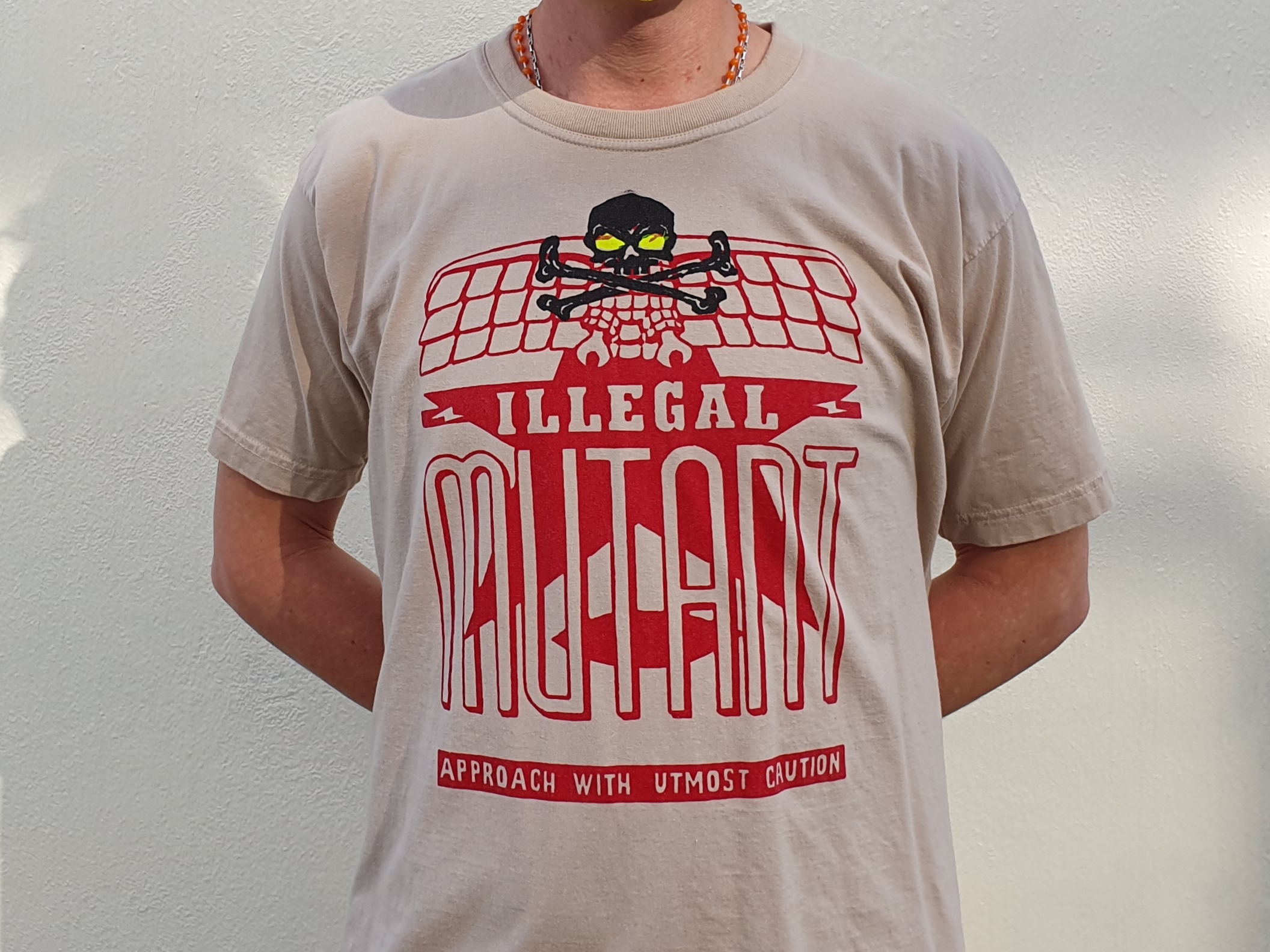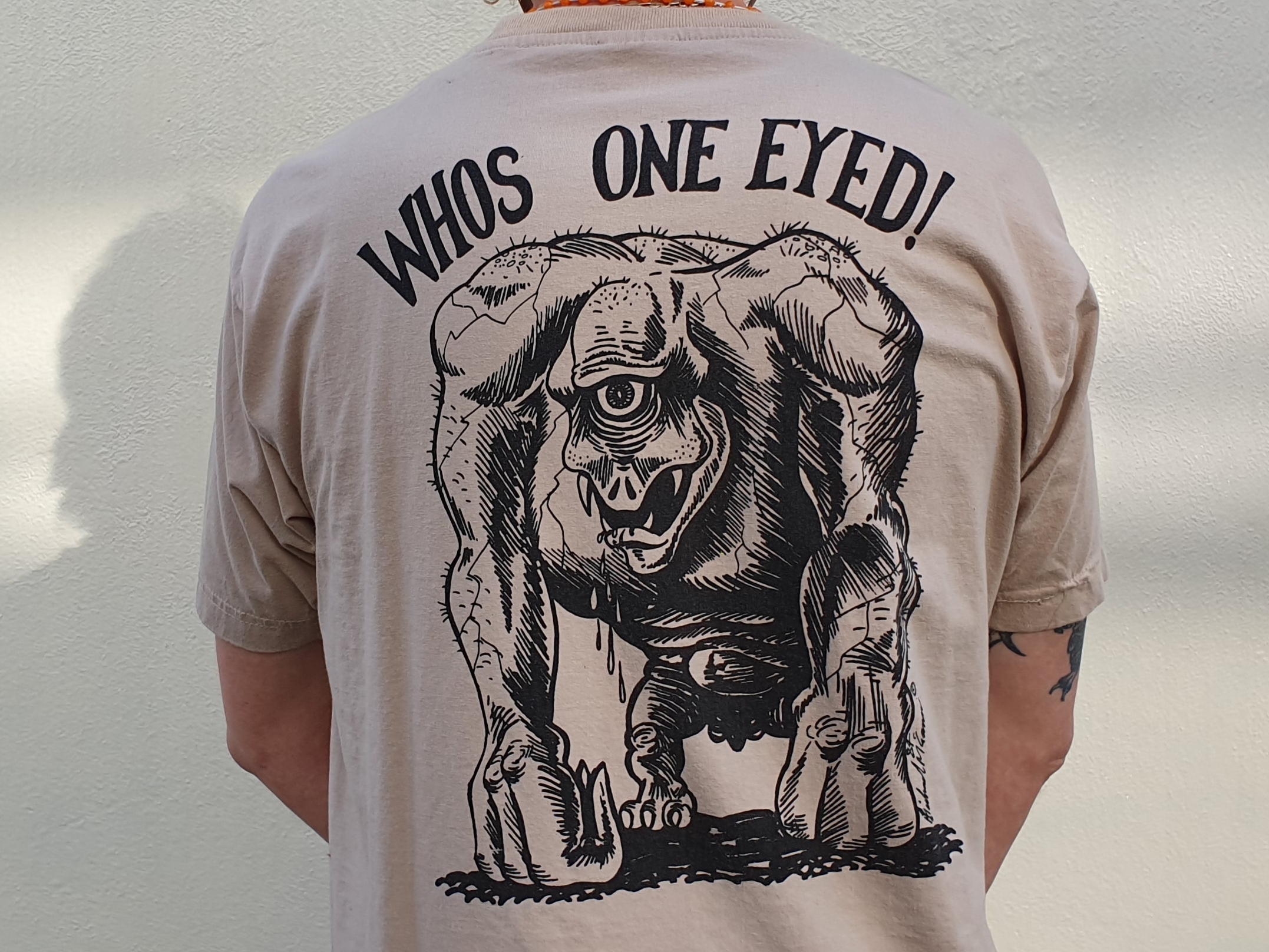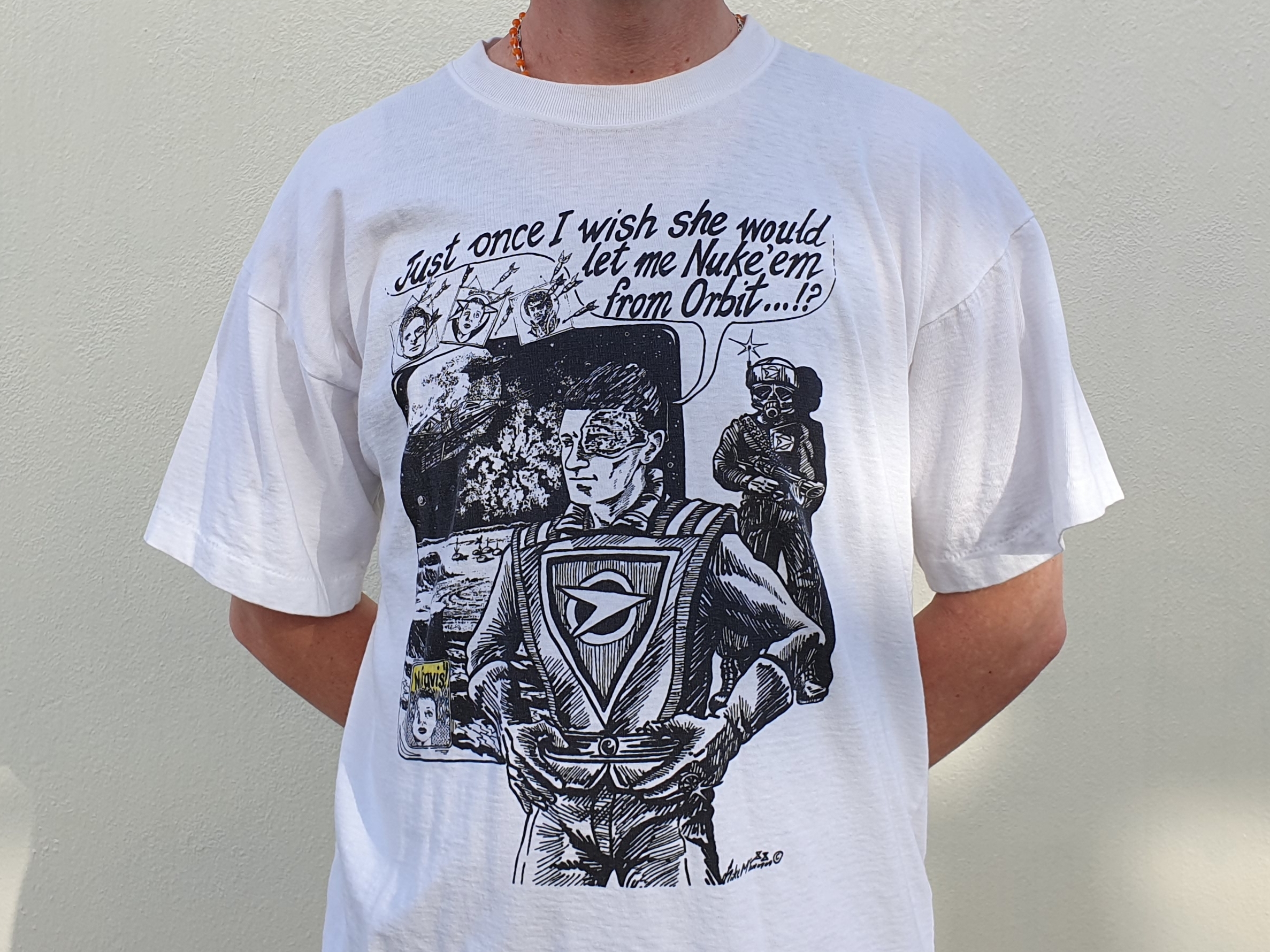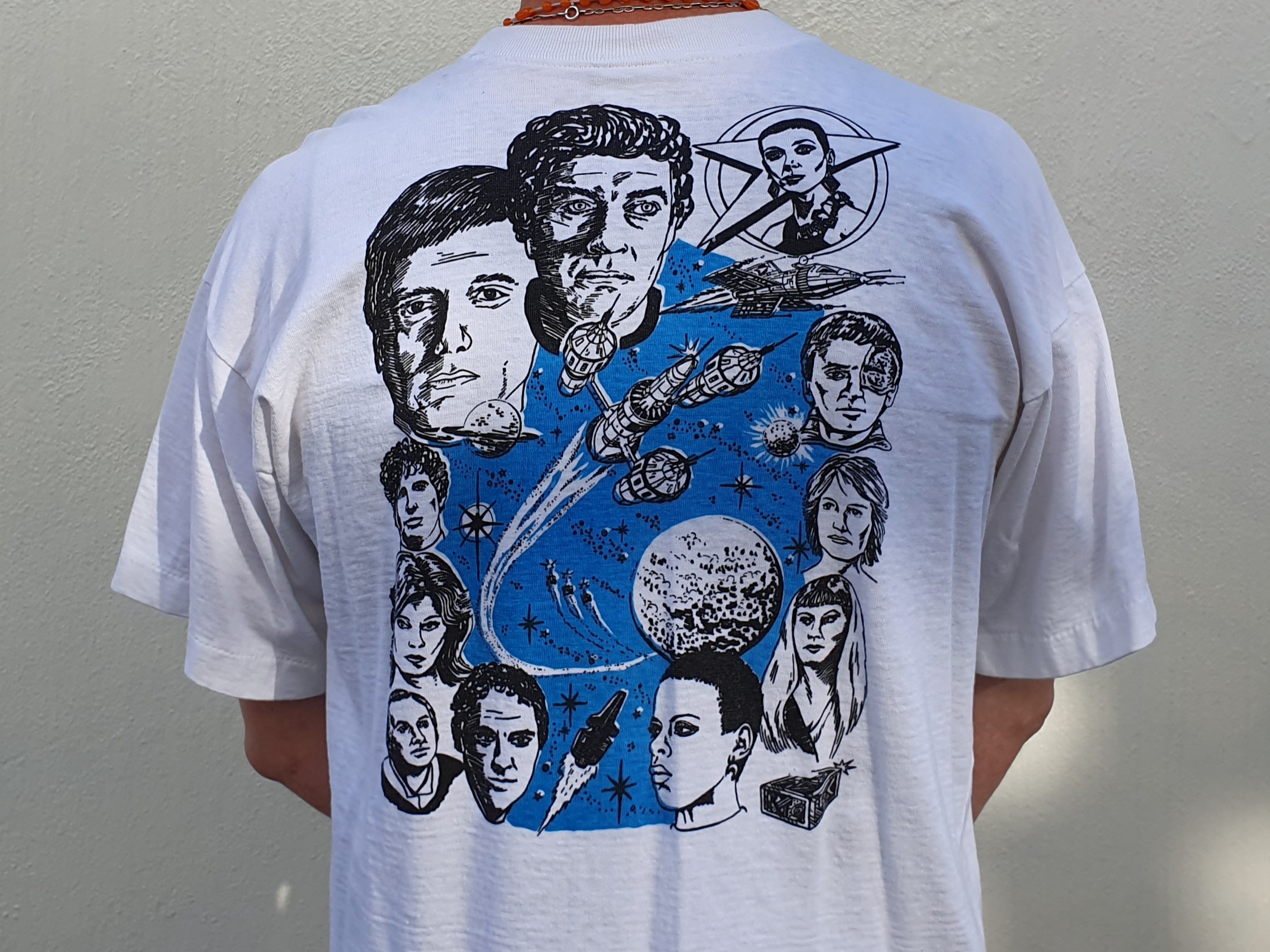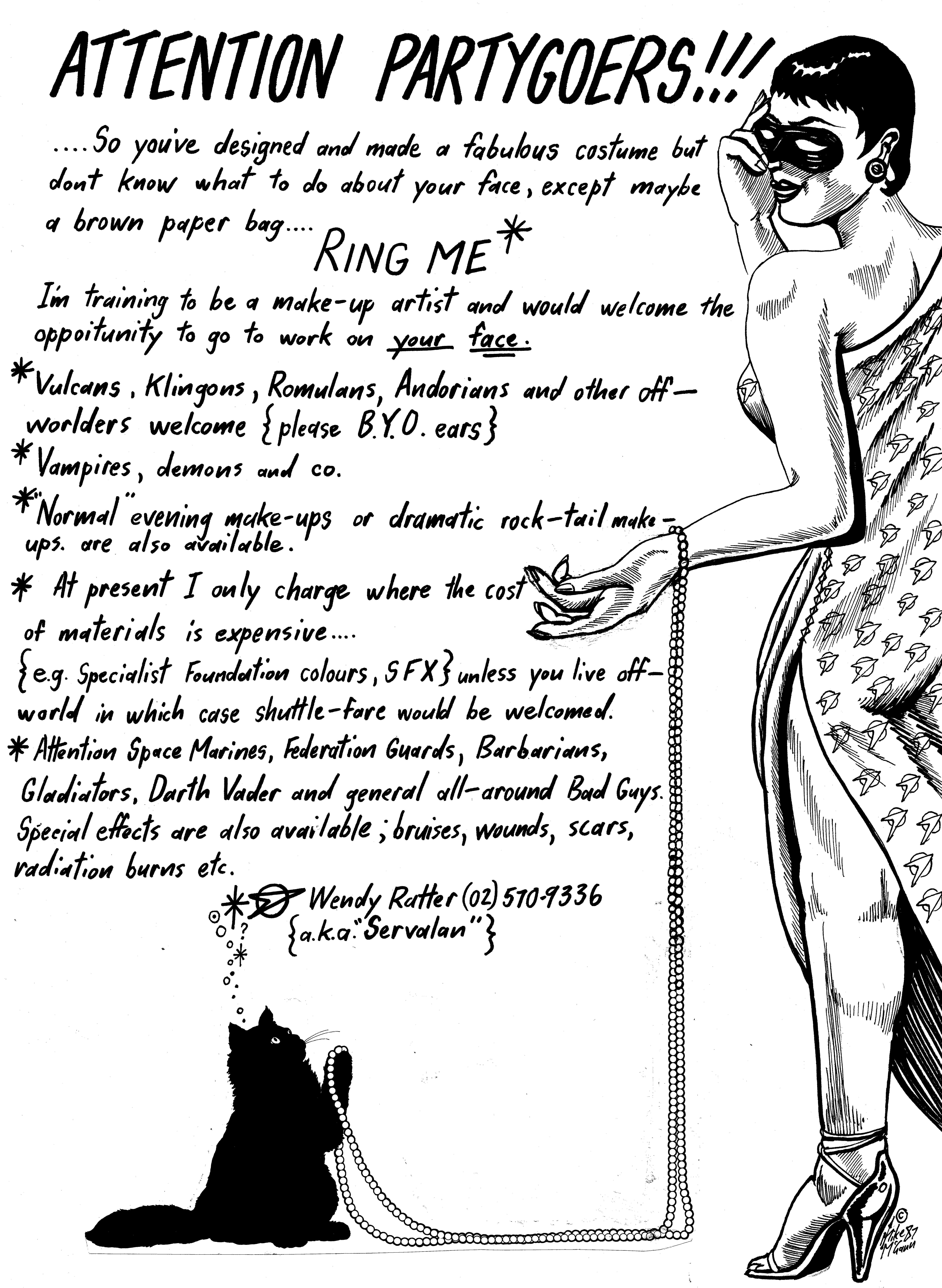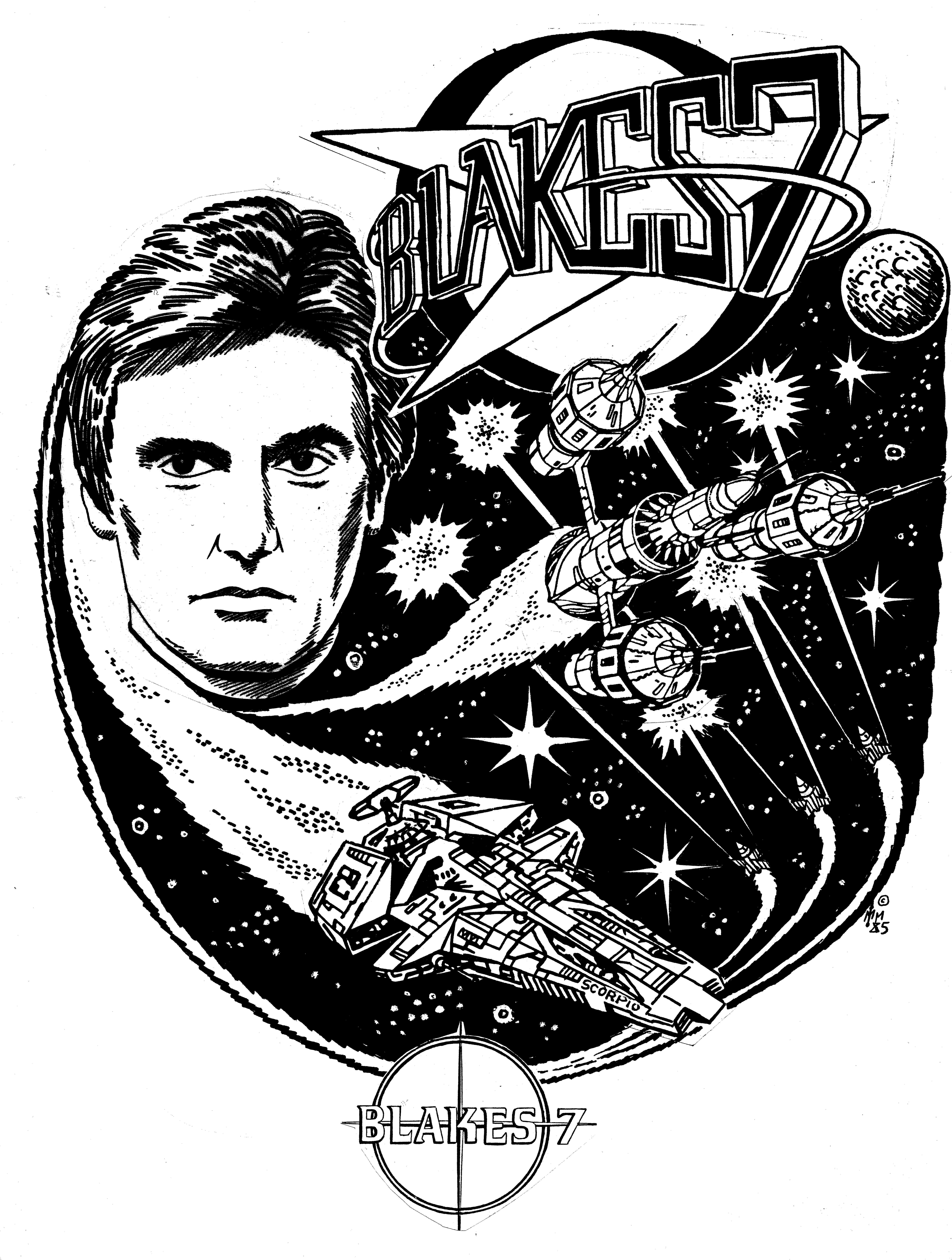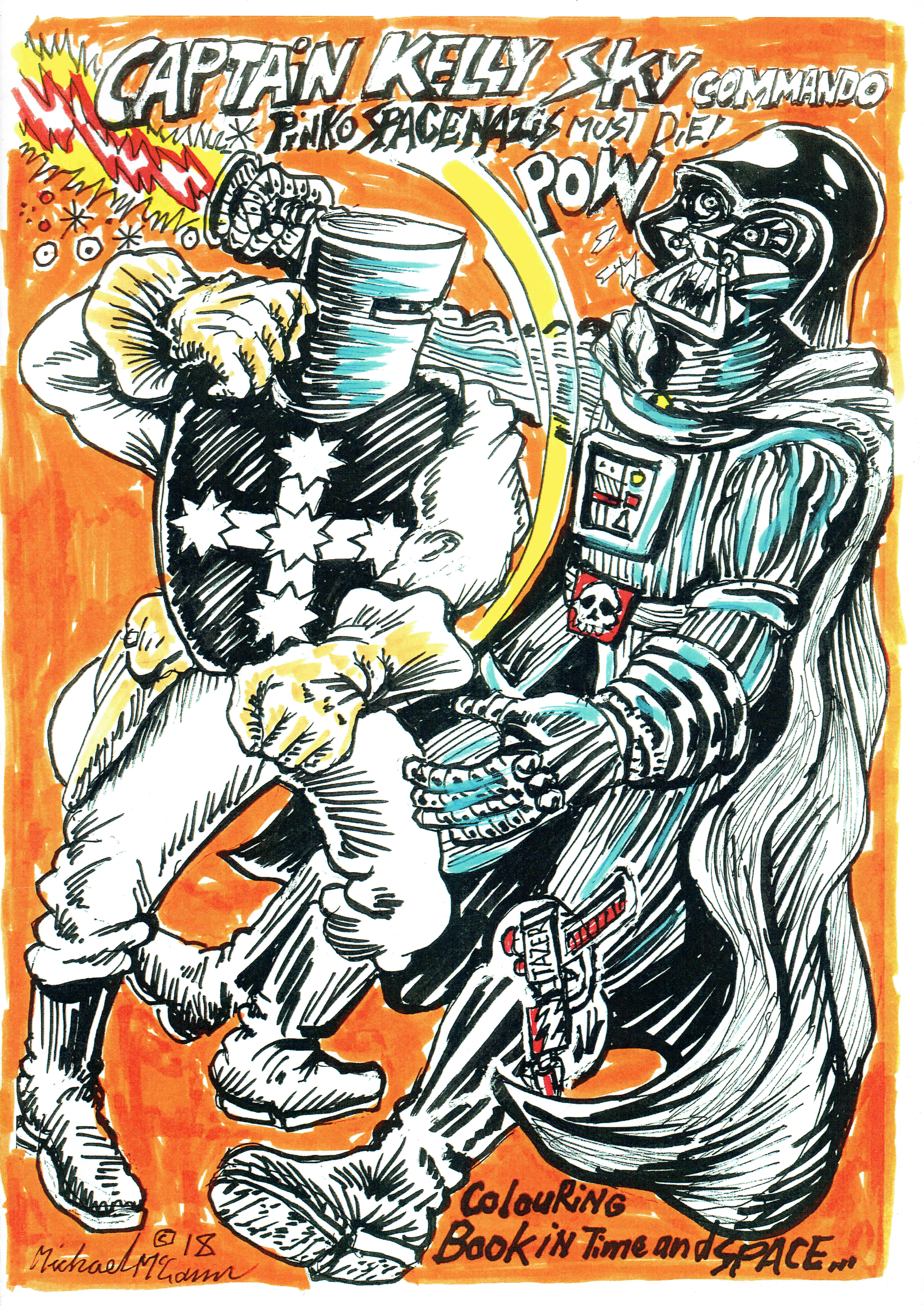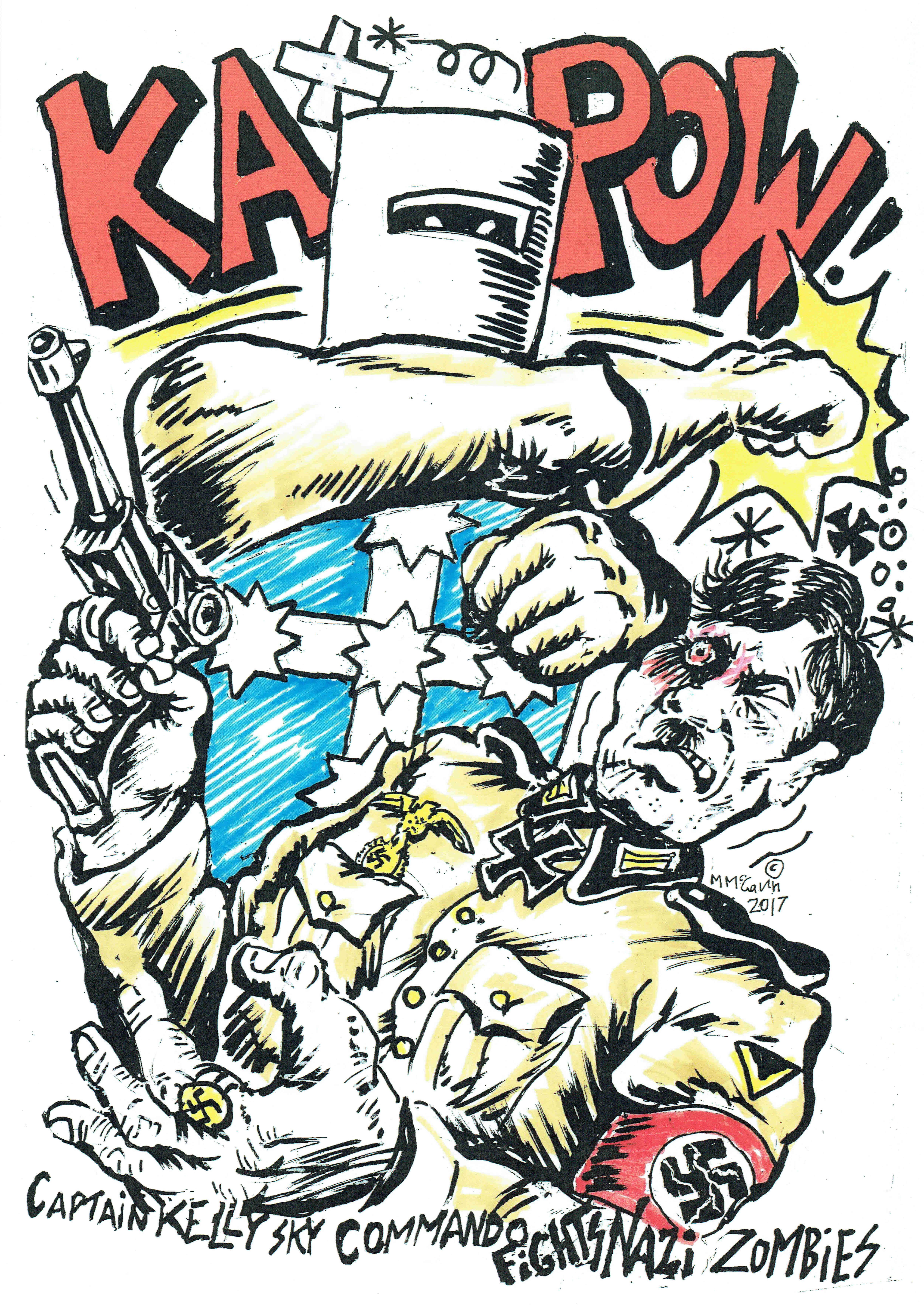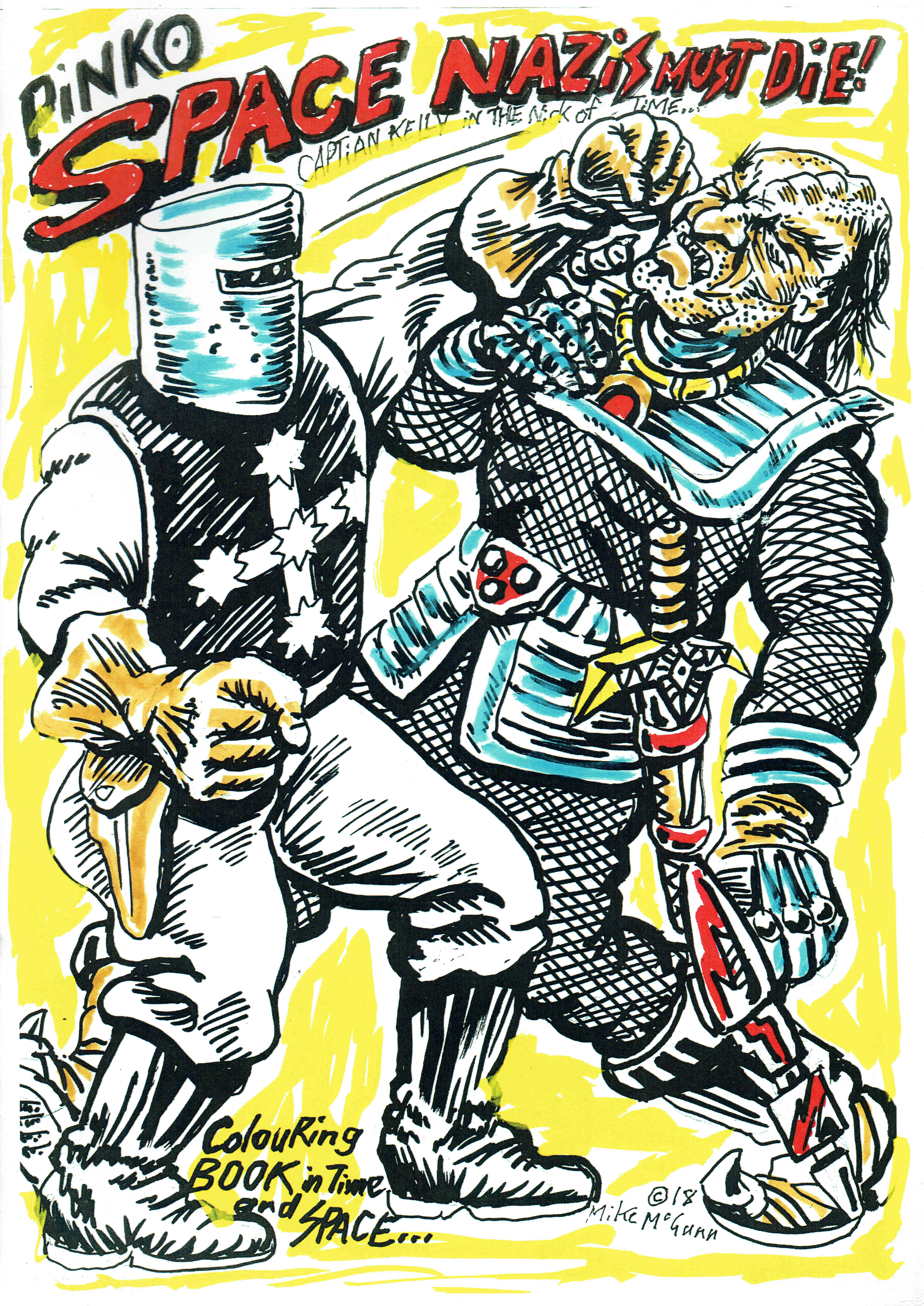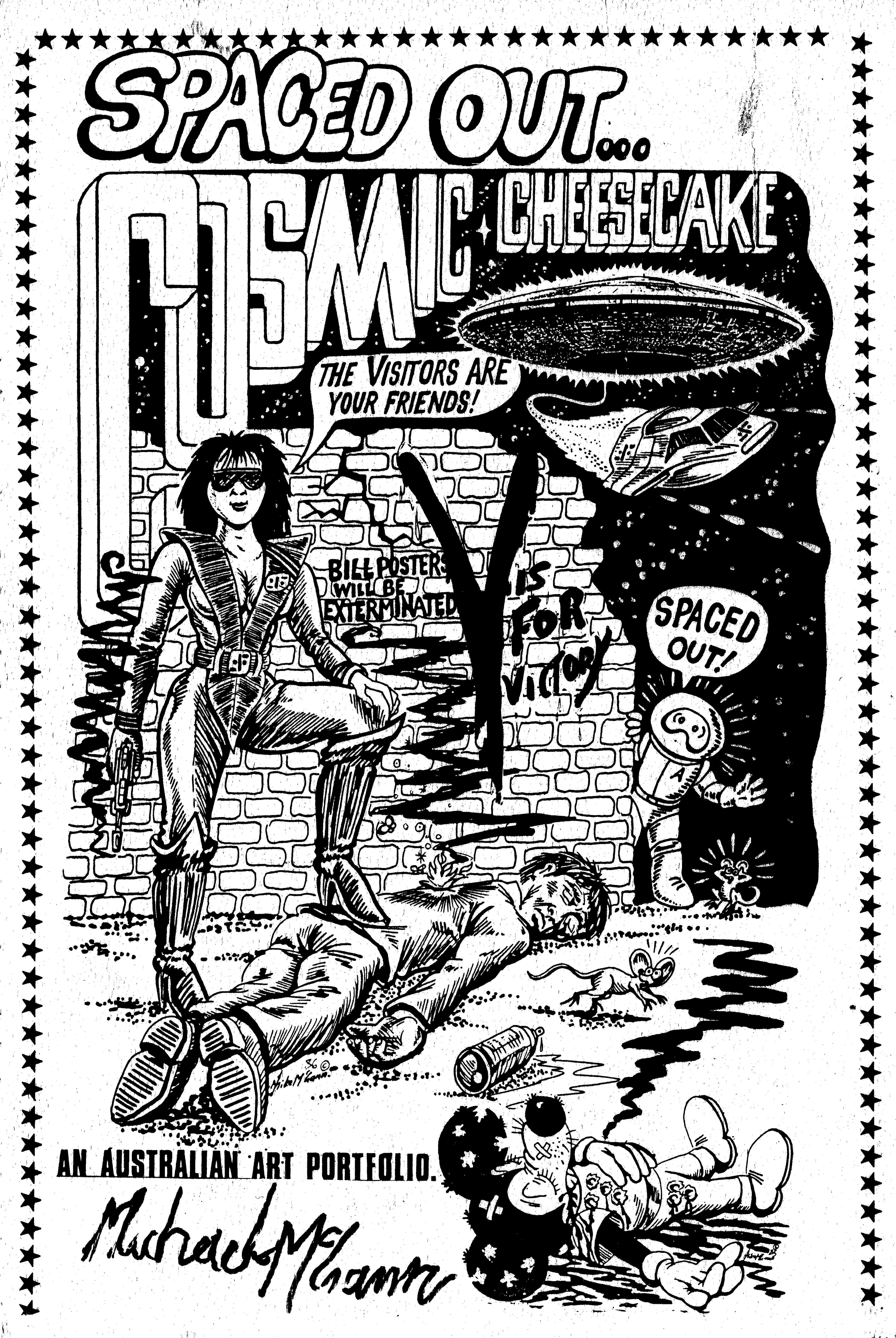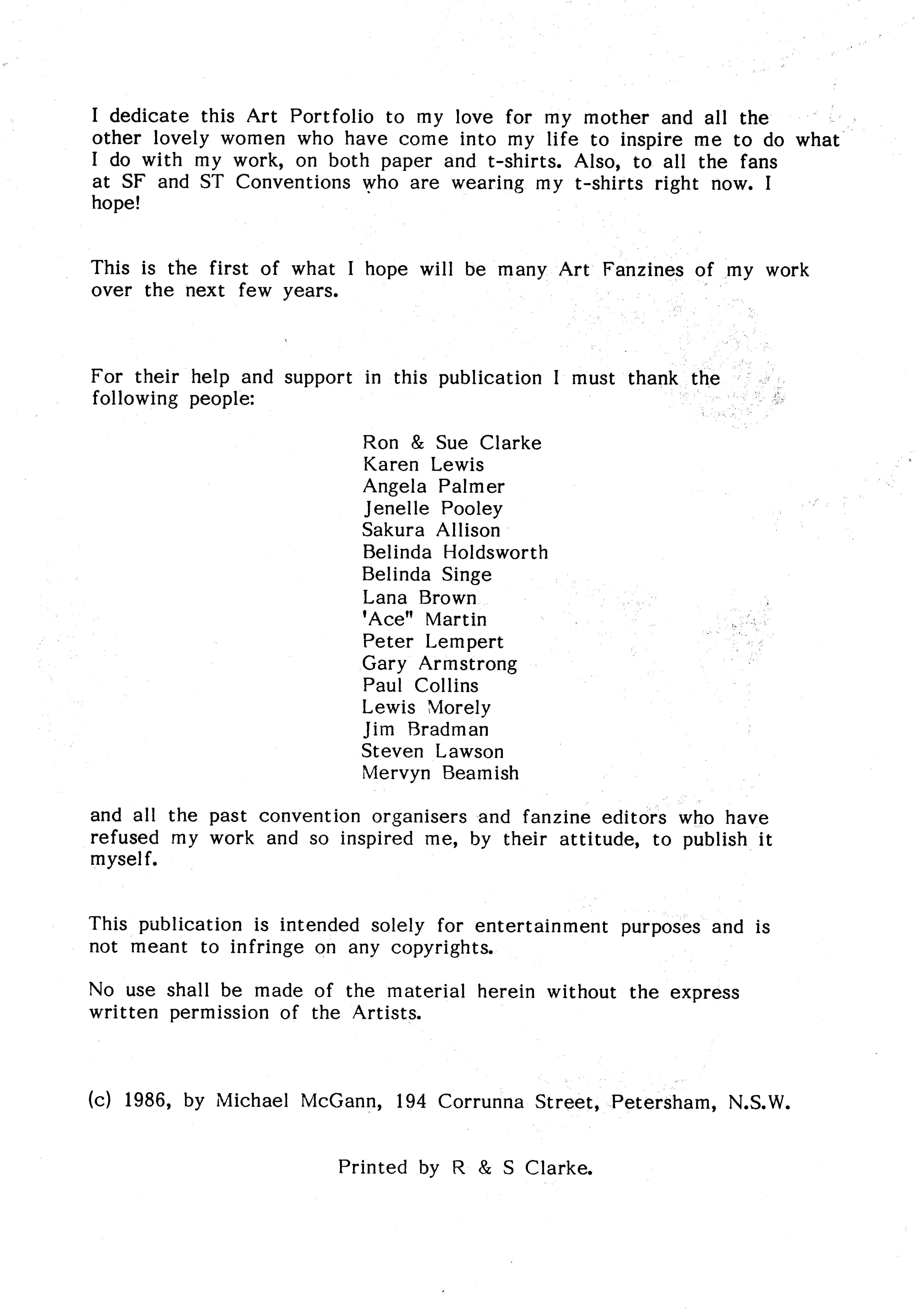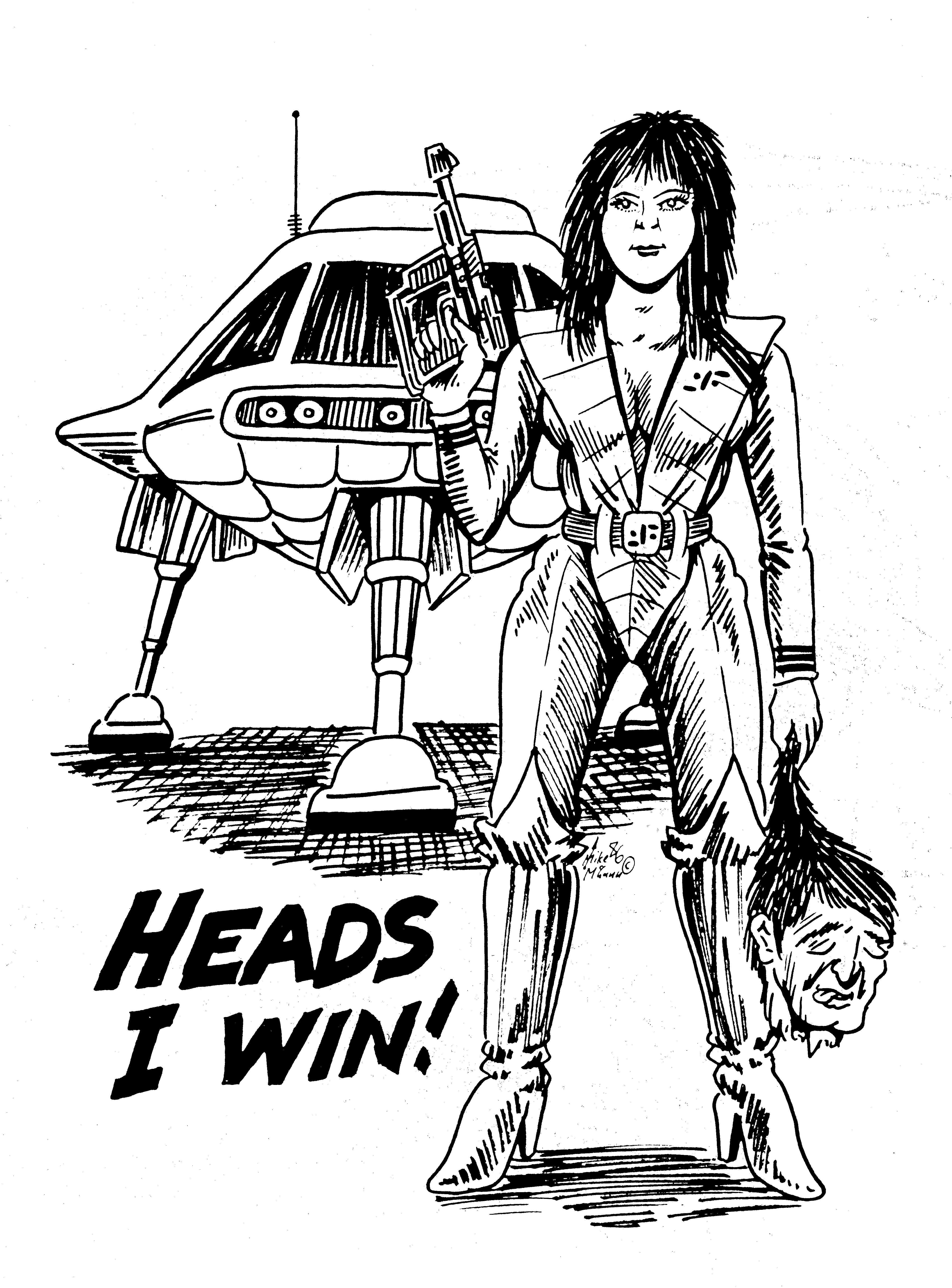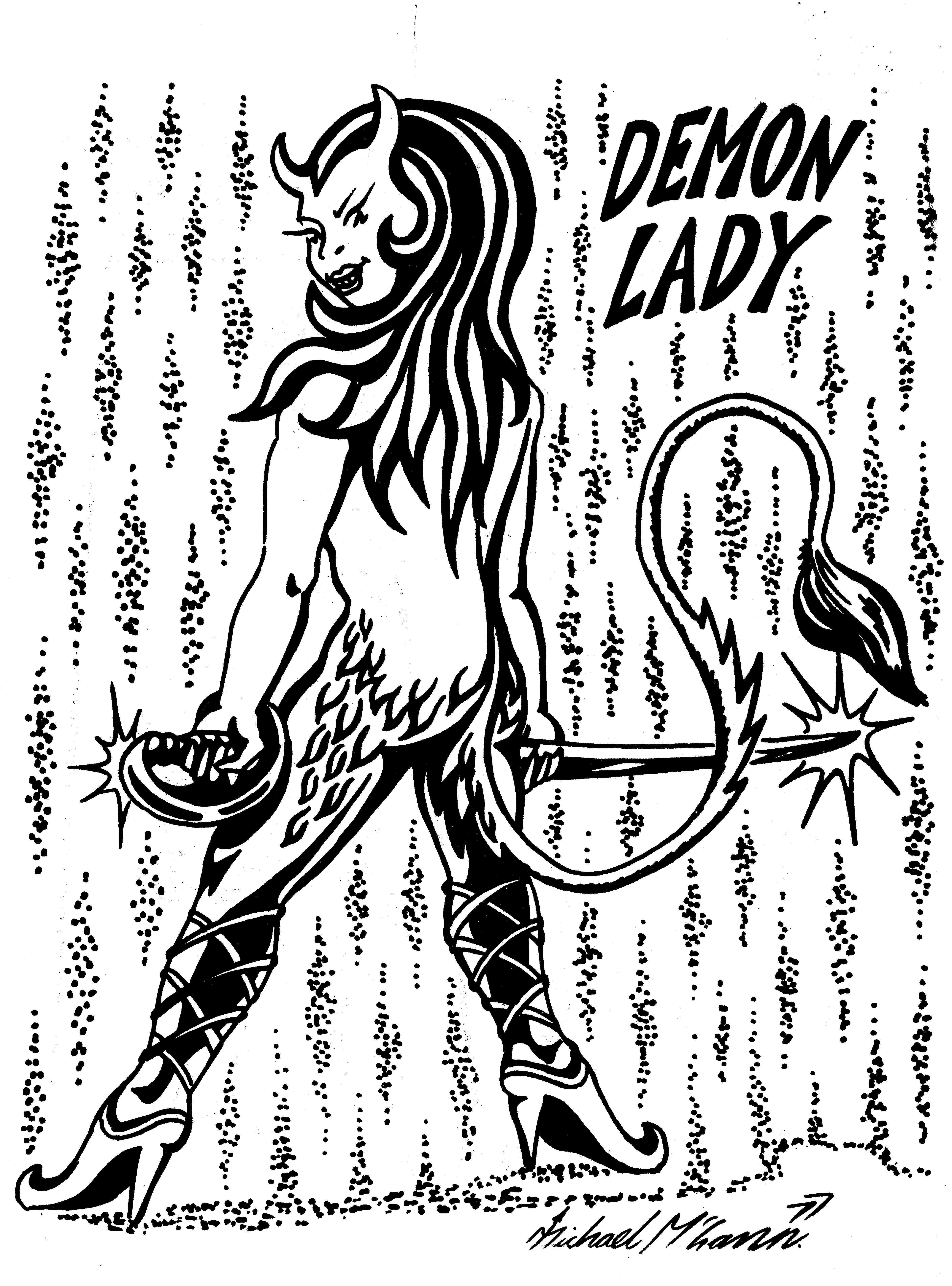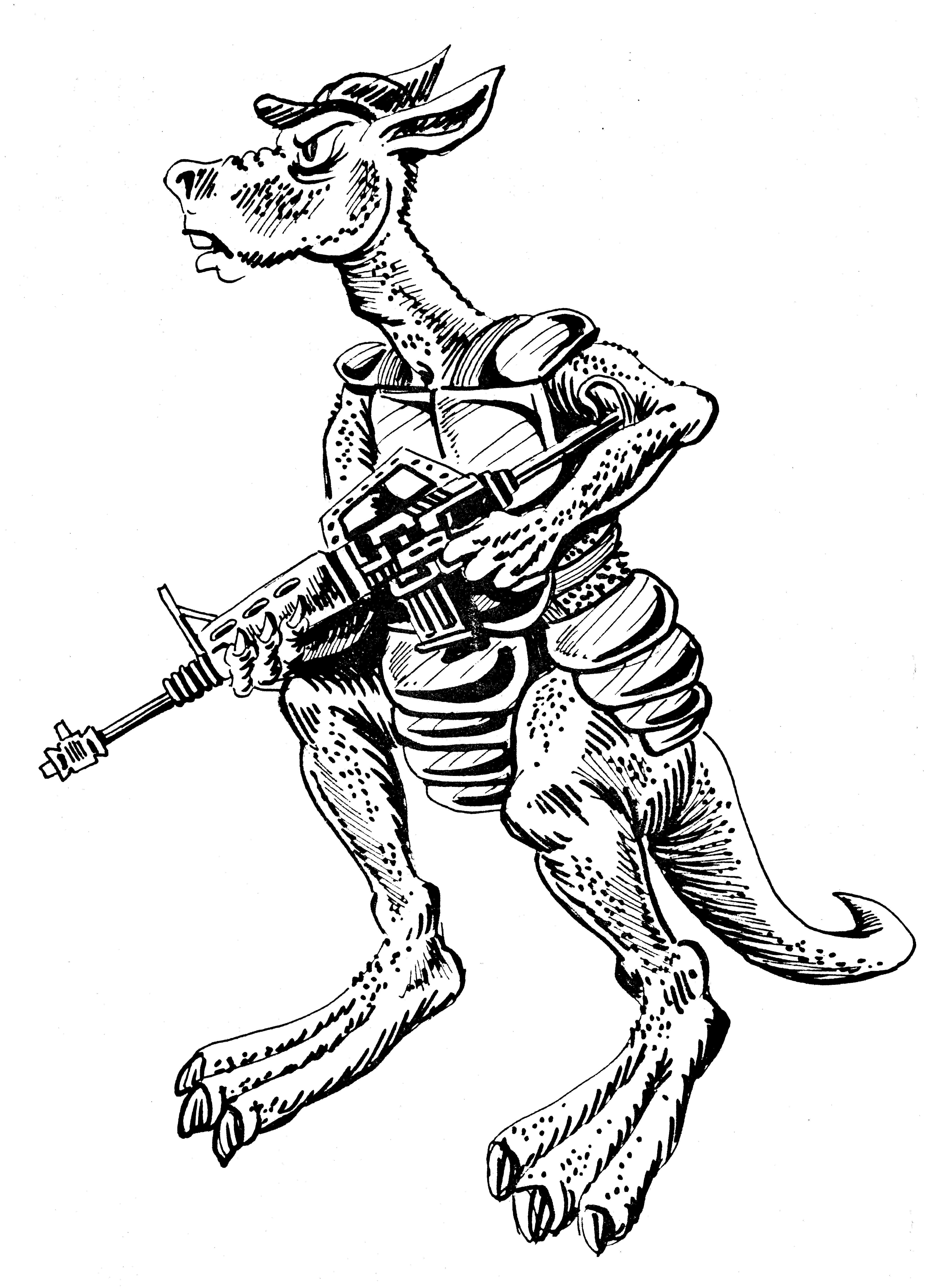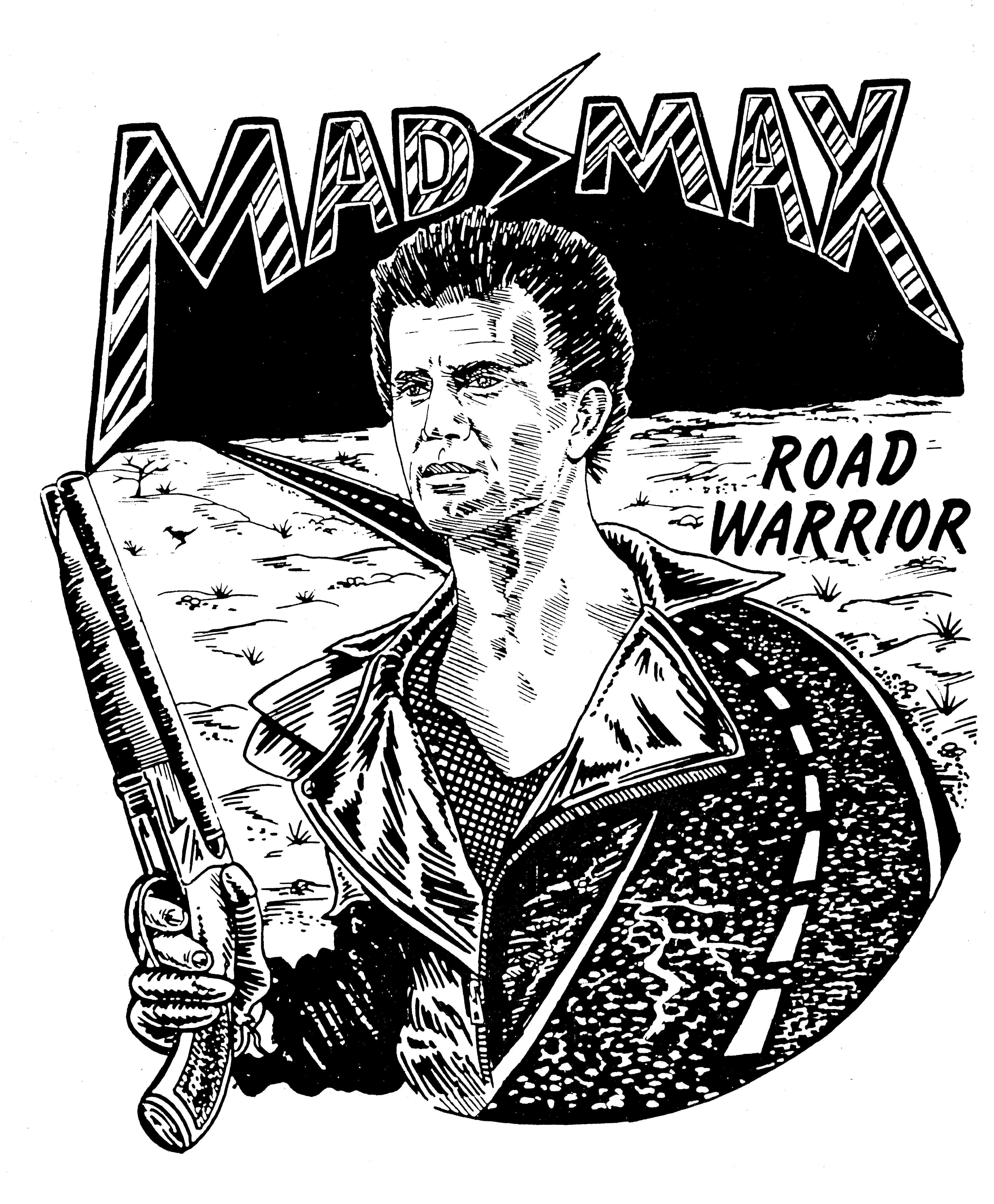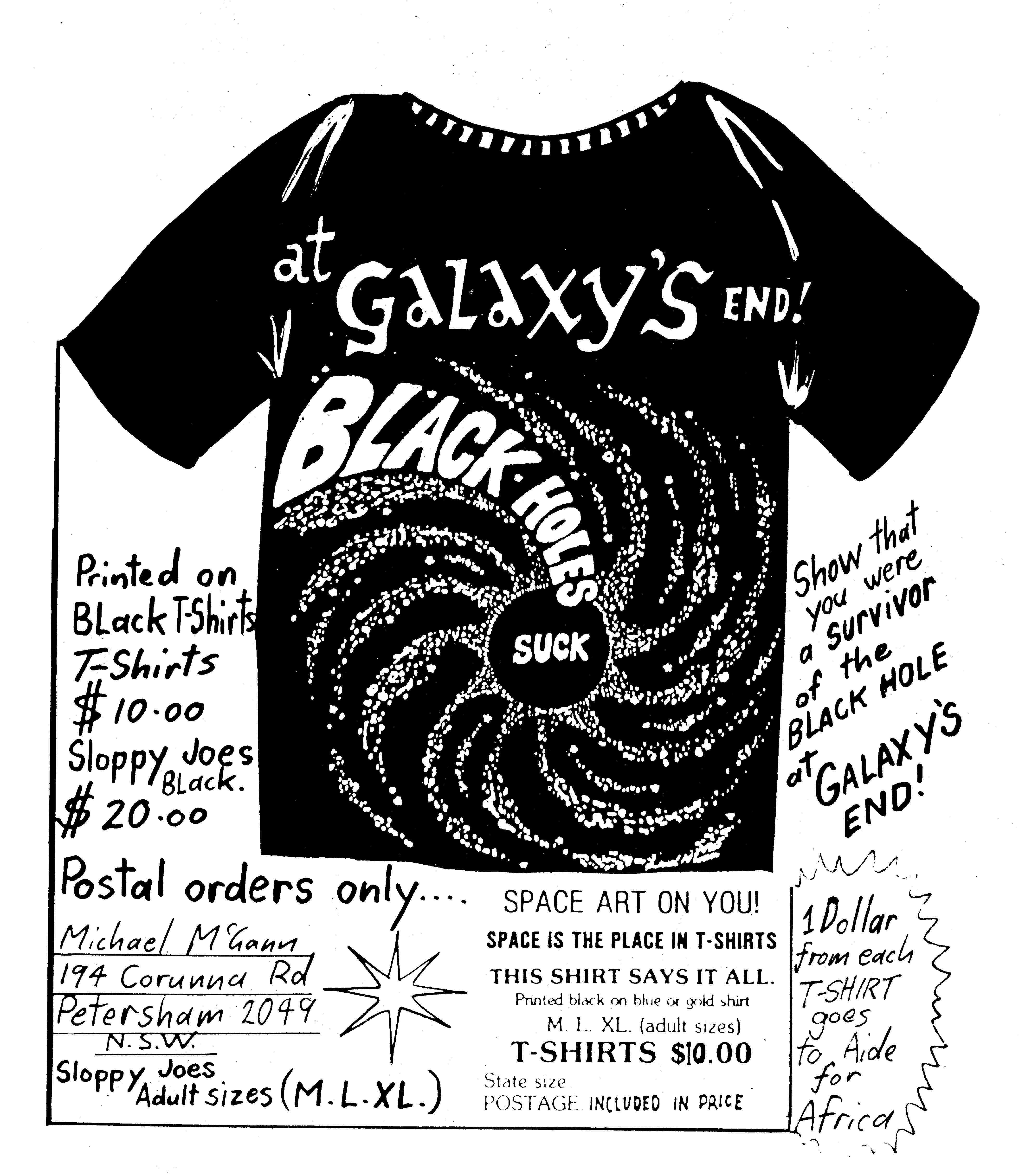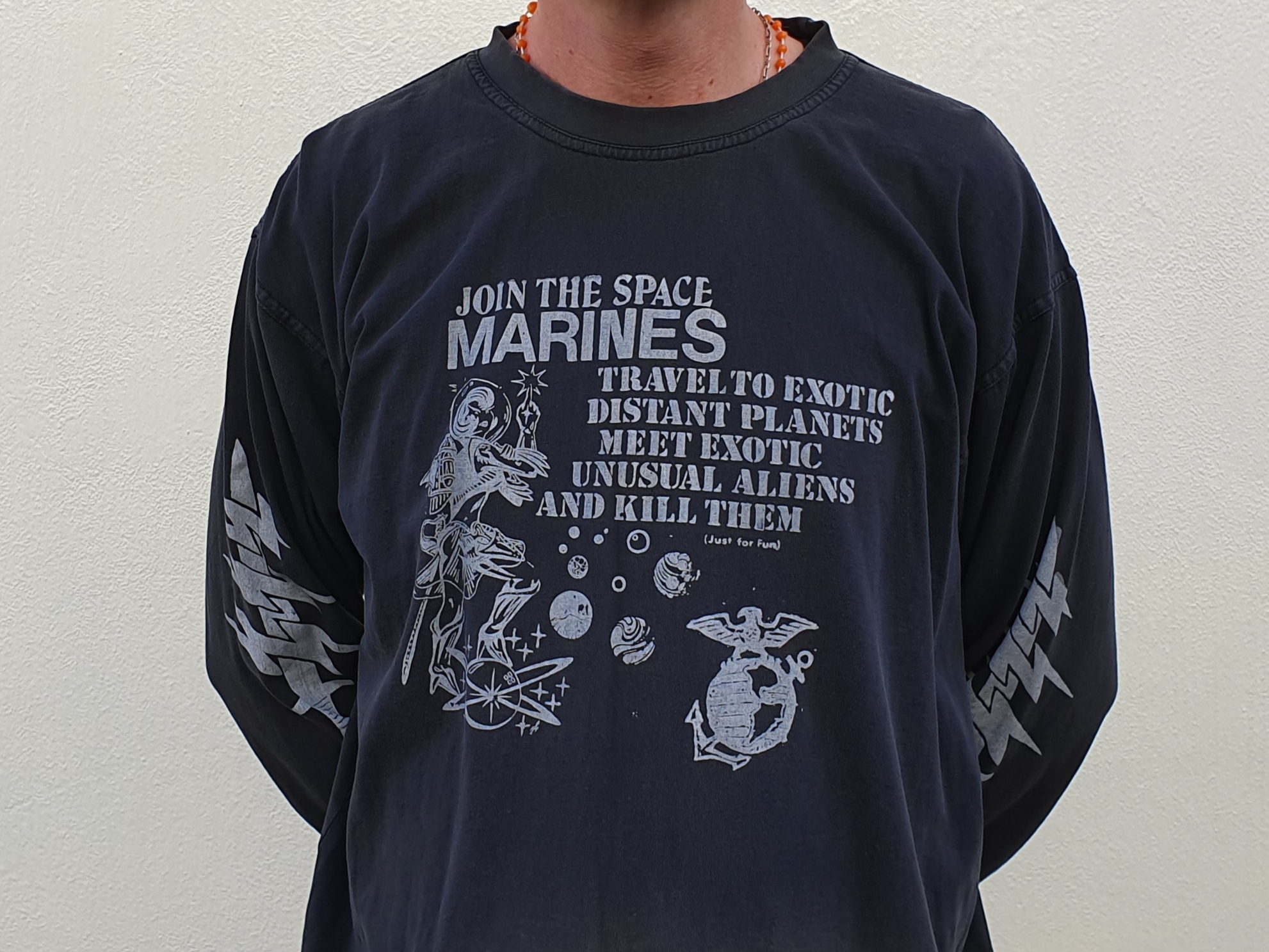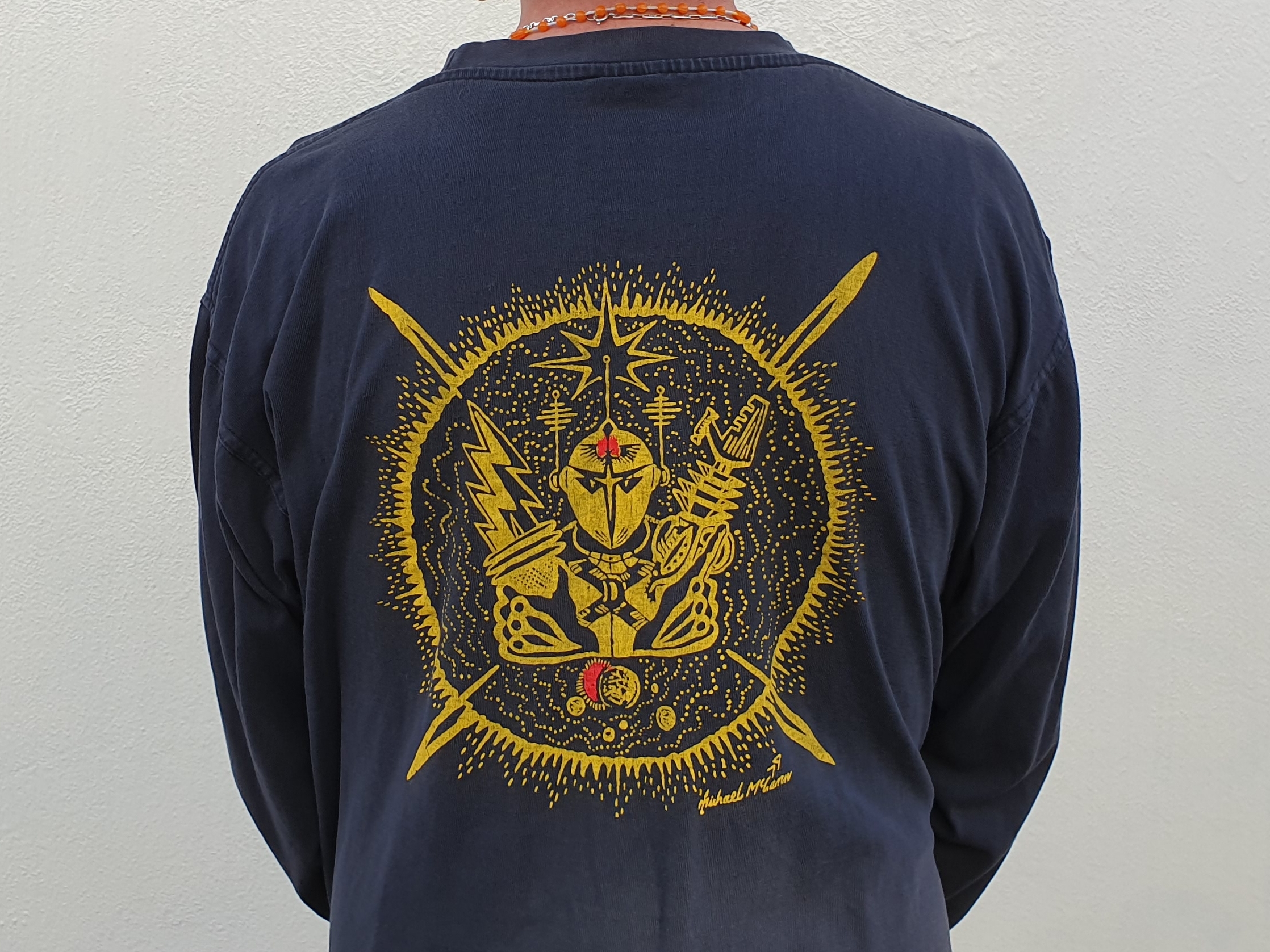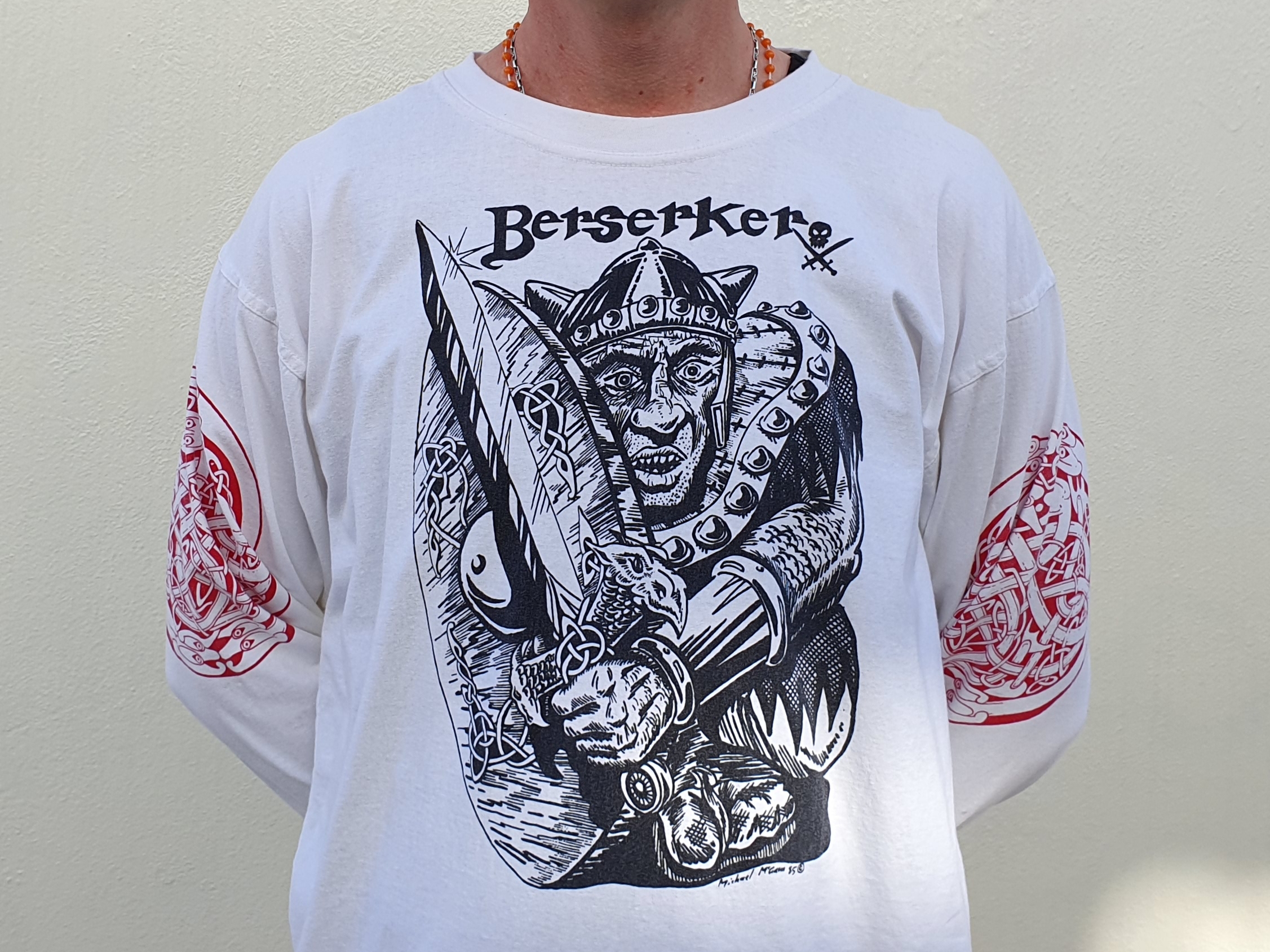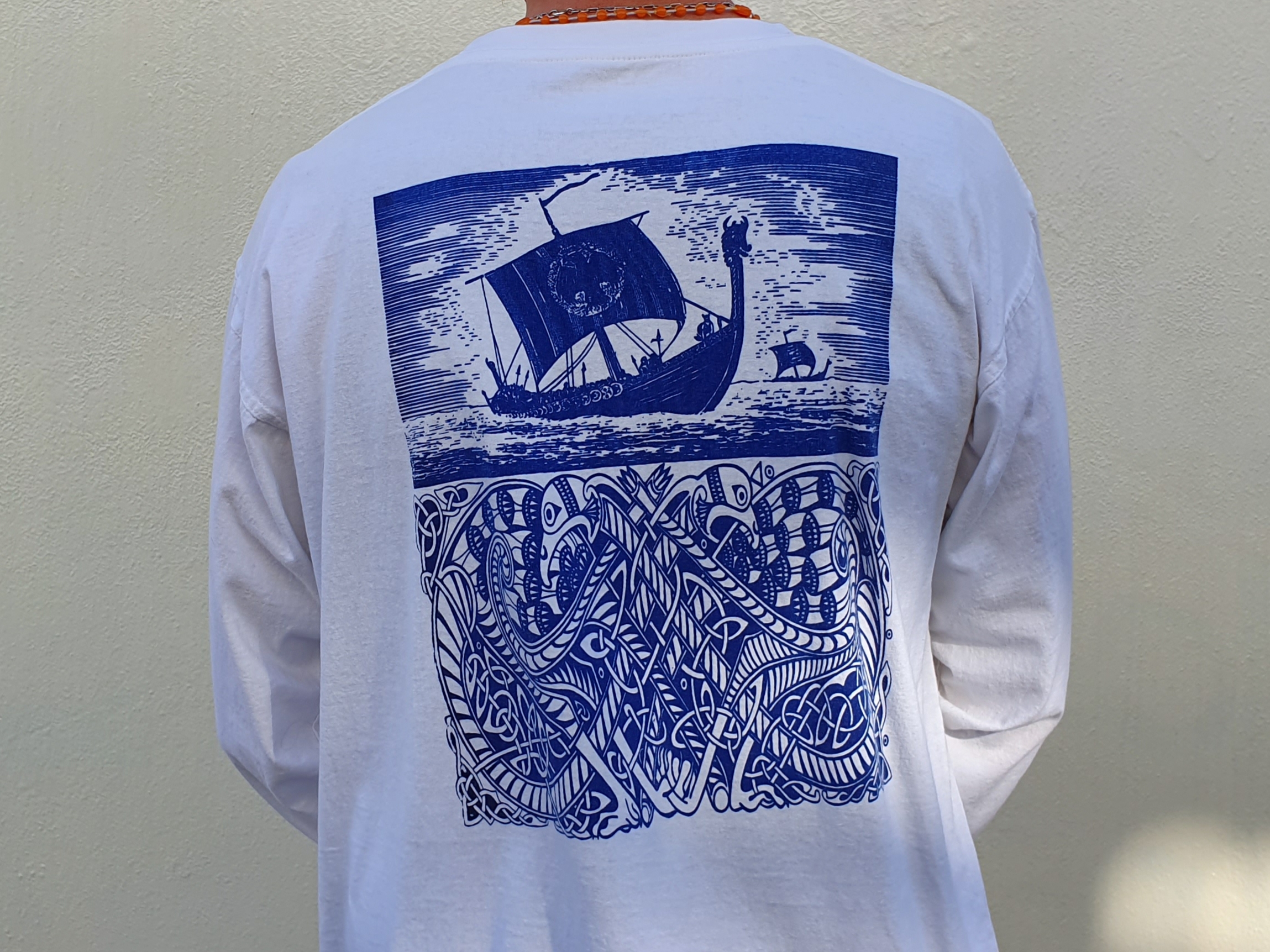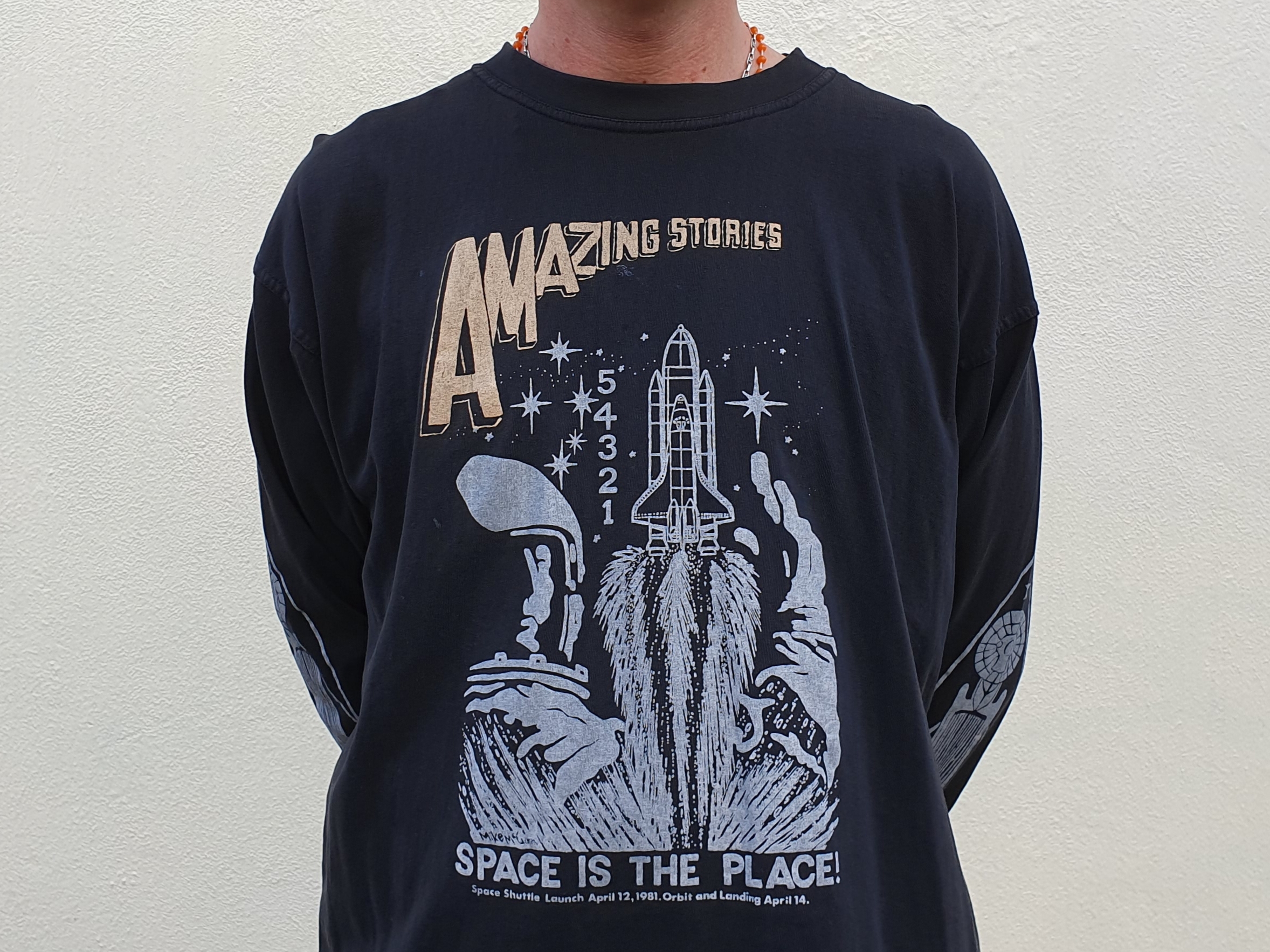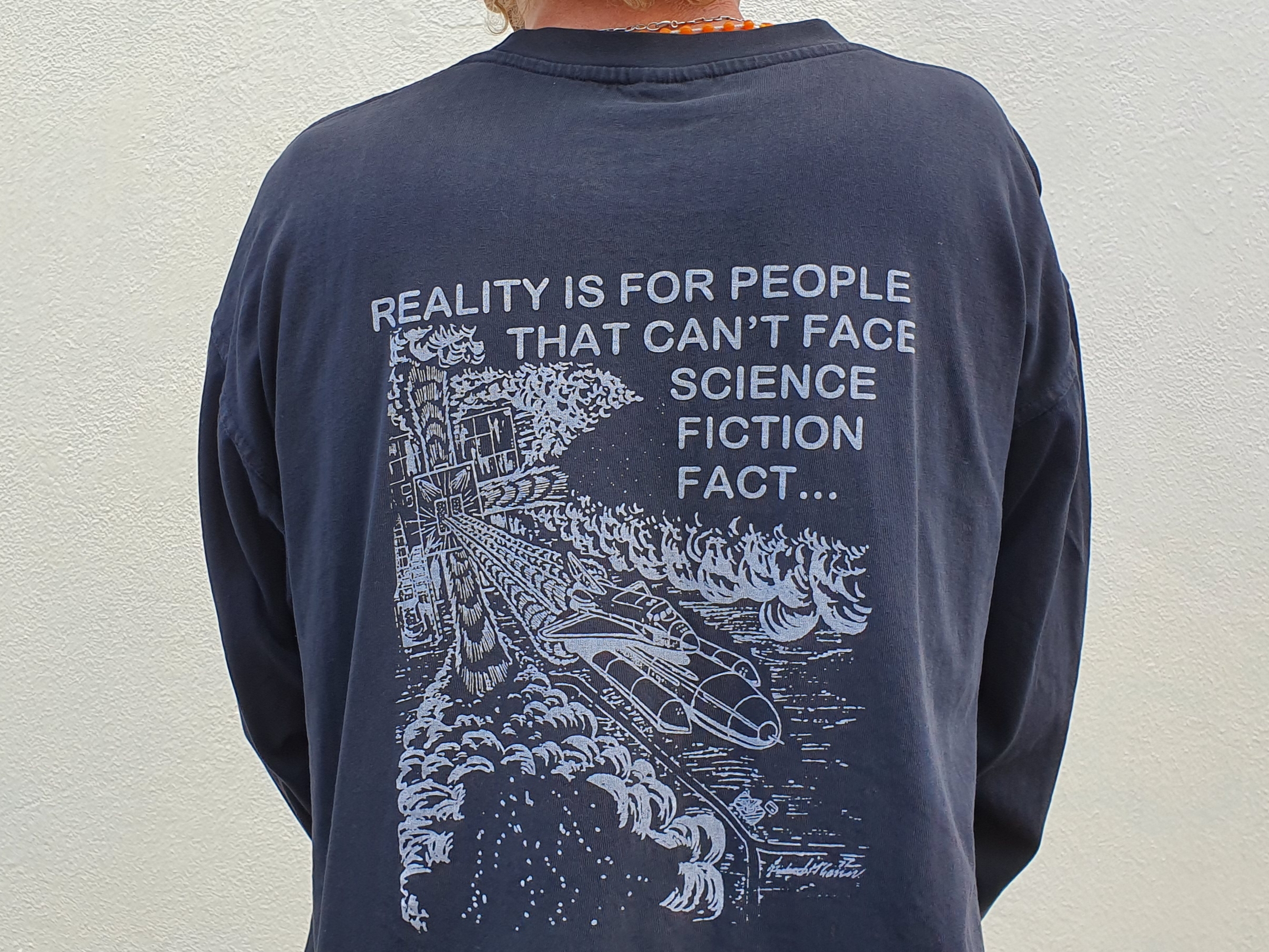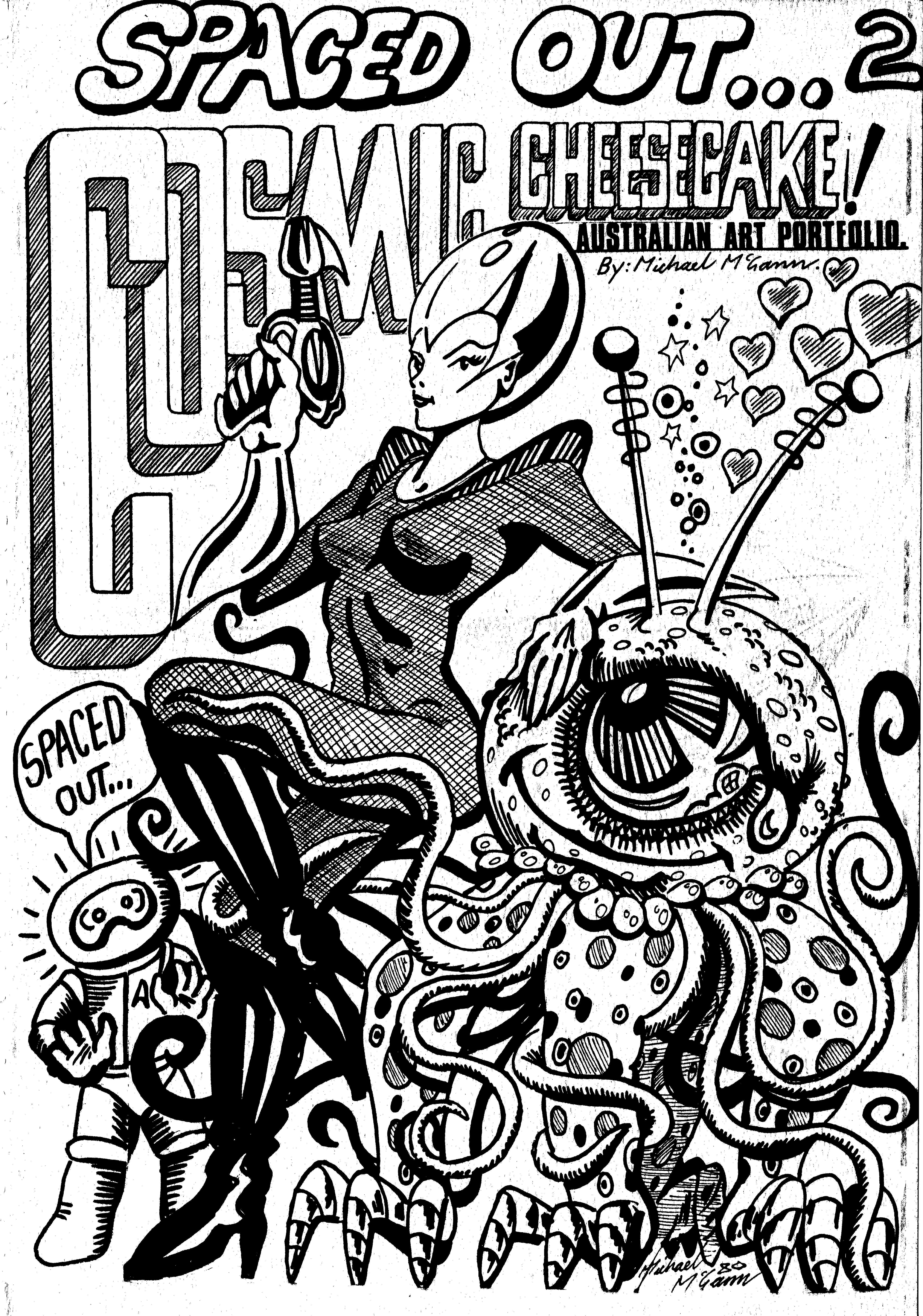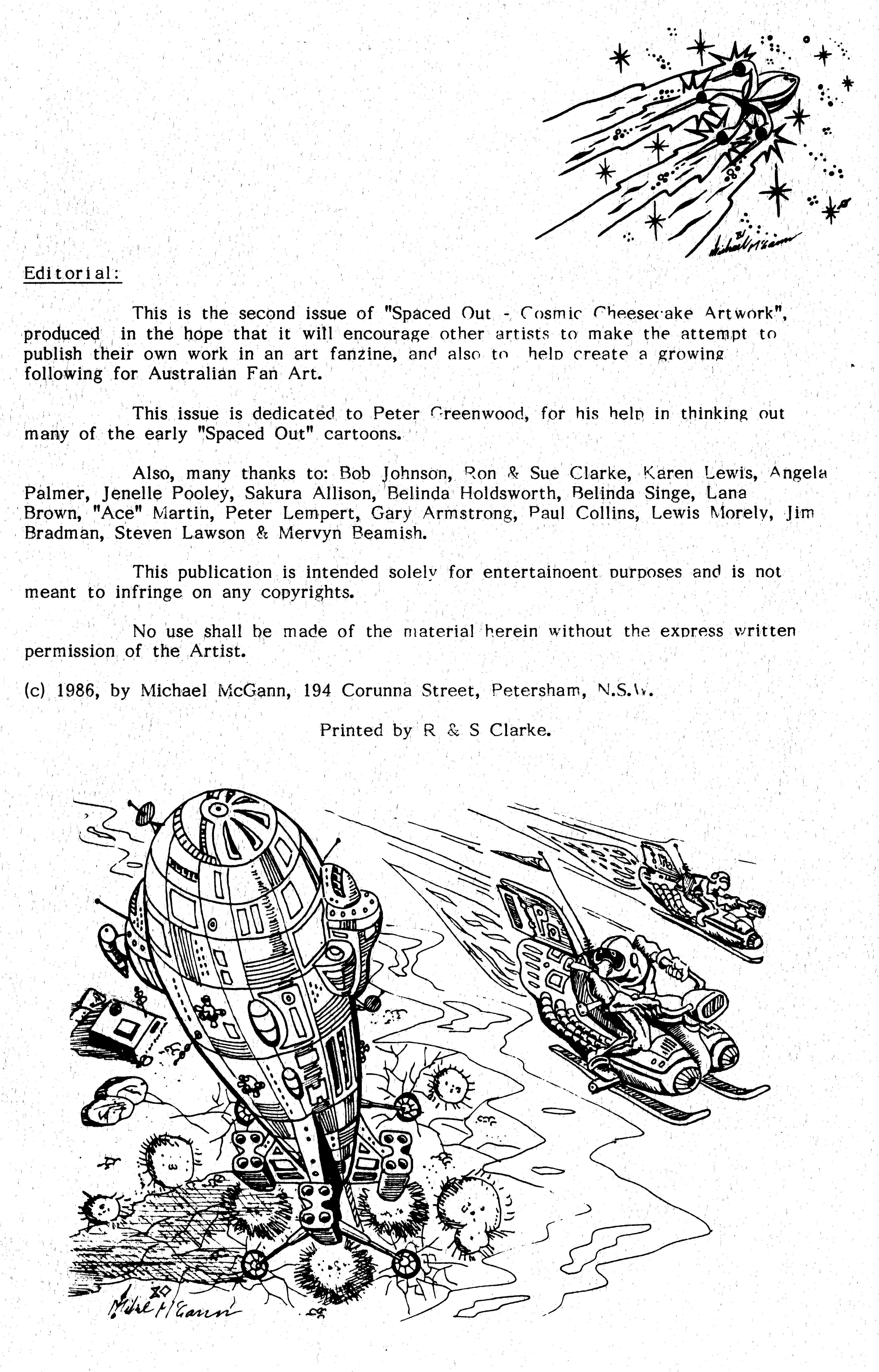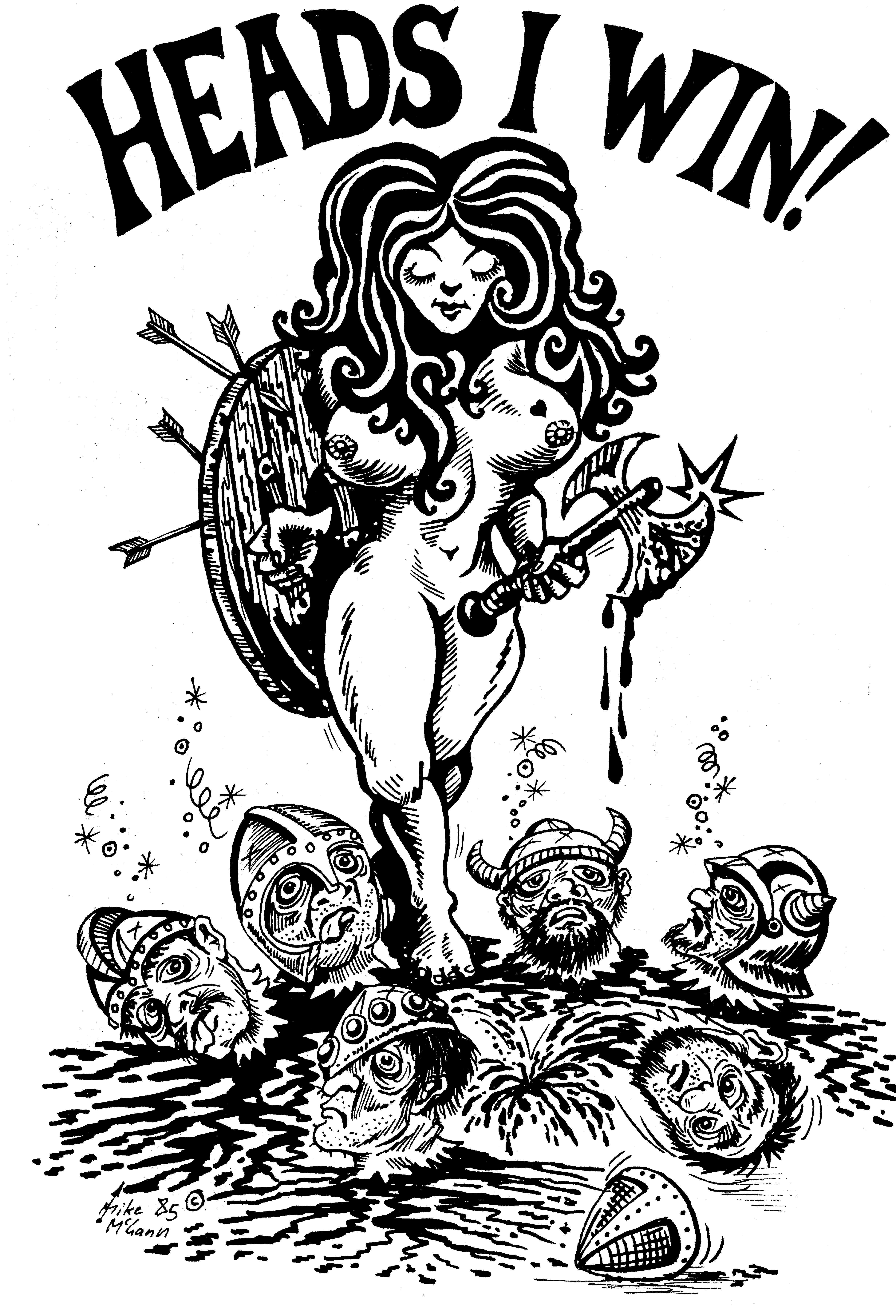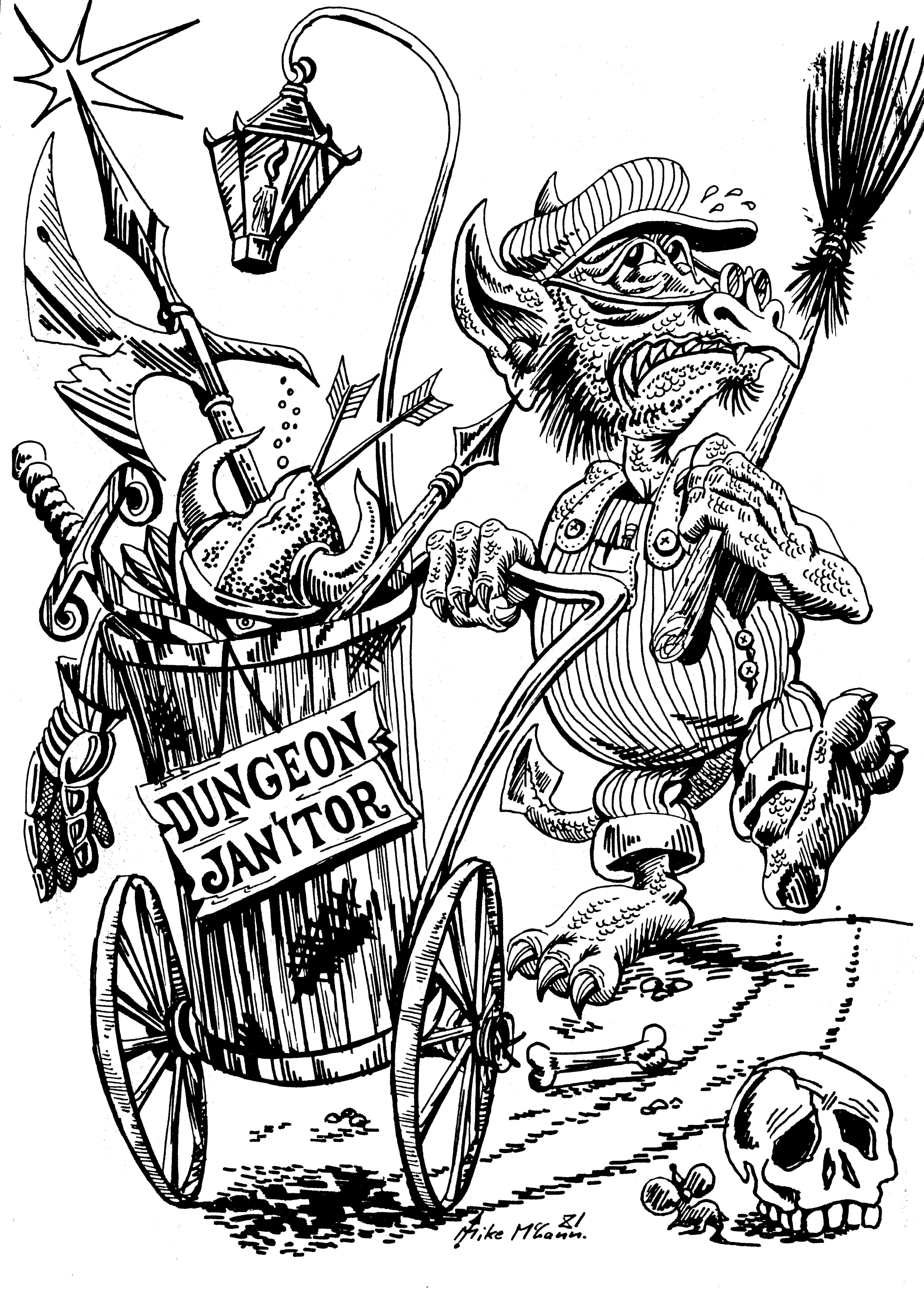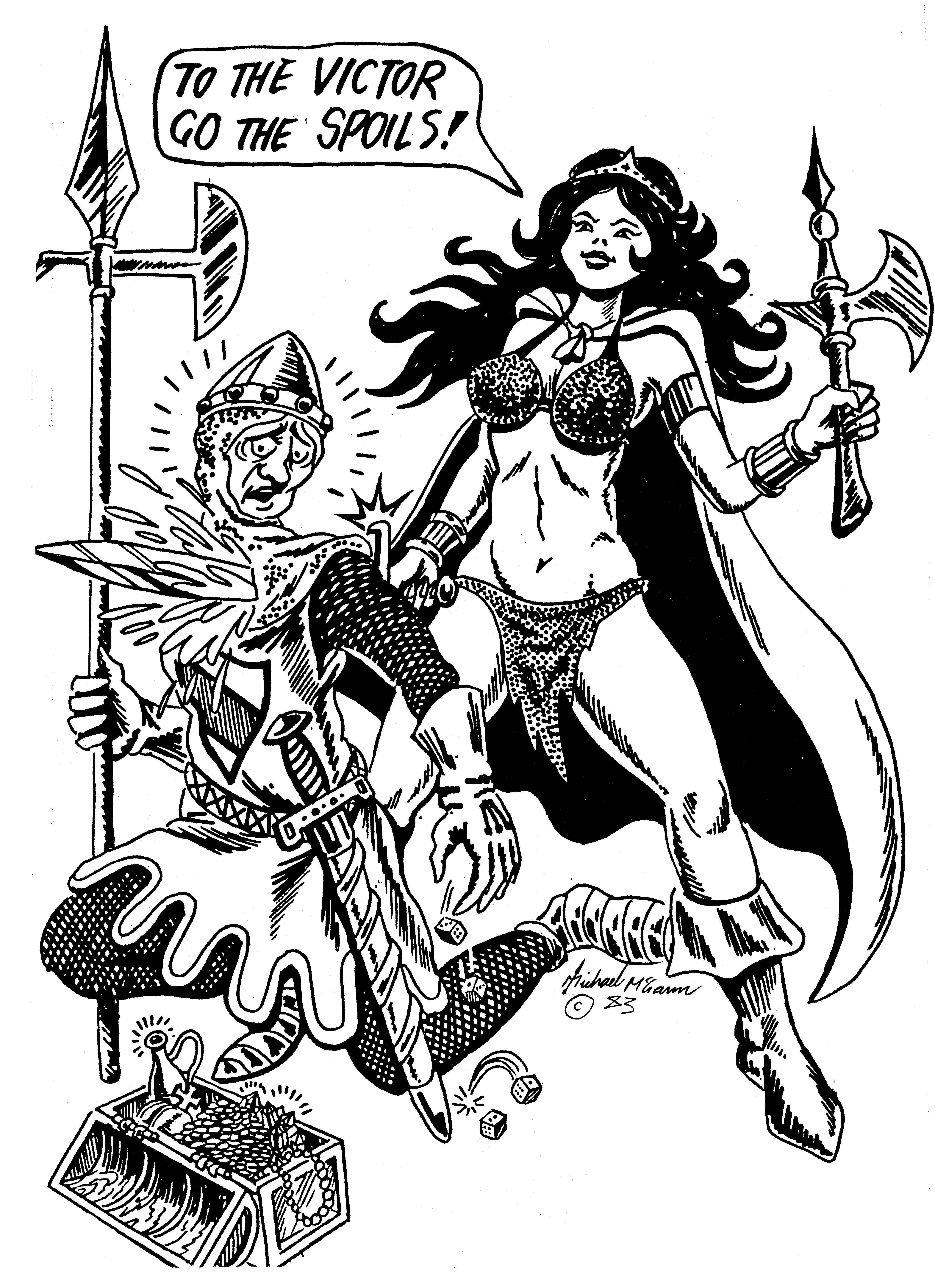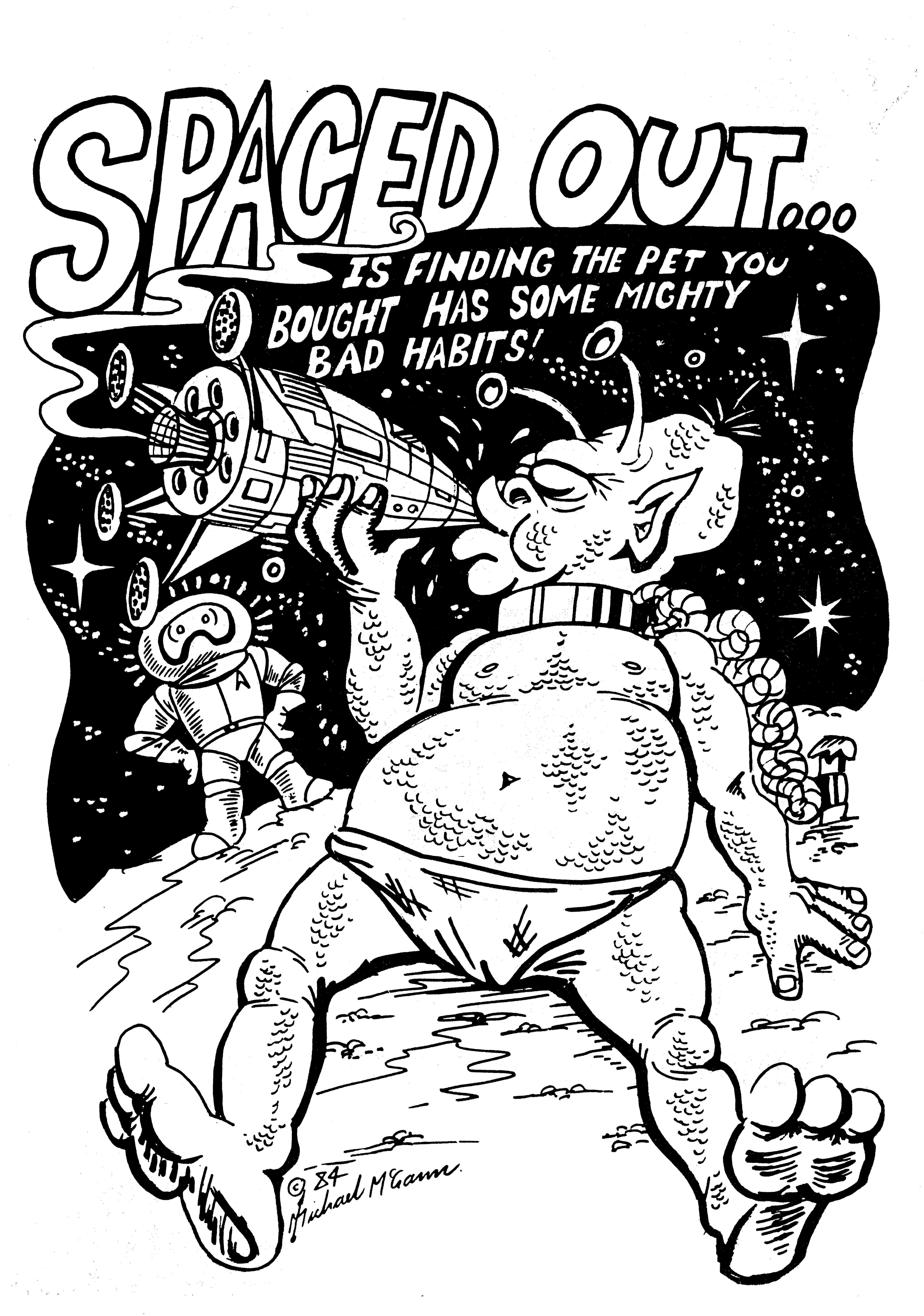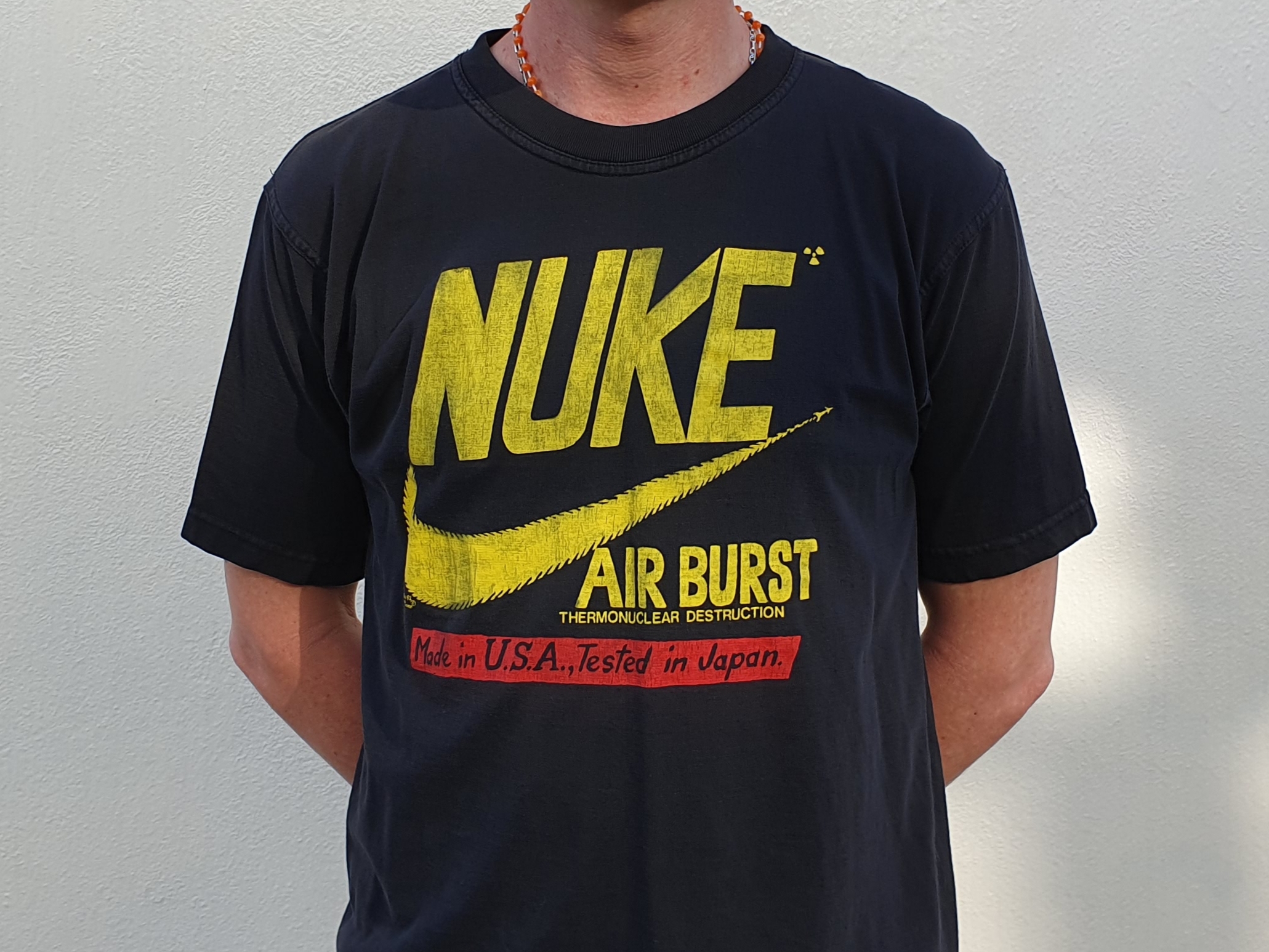 Links
(All photos of Mike, his studio, and Mike's T-Shirts taken by Mr. Josh M. Griffiths, and published by 'The Aither' under license.
All Mike McGann art copyright Mike McGann and published by 'The Aither' with permission.)