Author: O F Cieri
Title: 'Lockdown Laureate'
Artist(s)
– Cover: Rachel Lilim
– Promo / Internal Art: Rachel Lilim & Sören Haxan in collaboration
Editor: Edwin Callahan
Graphic Designer: Rachel Lilim
Publisher: Castaigne Publishing
Publishing Info
– Date Released: February 2023
– Edition: 1st
Format: Softcover and Digital
Print Details: Carbon printed
Number of Pages: 180
Retail Release Price: US$15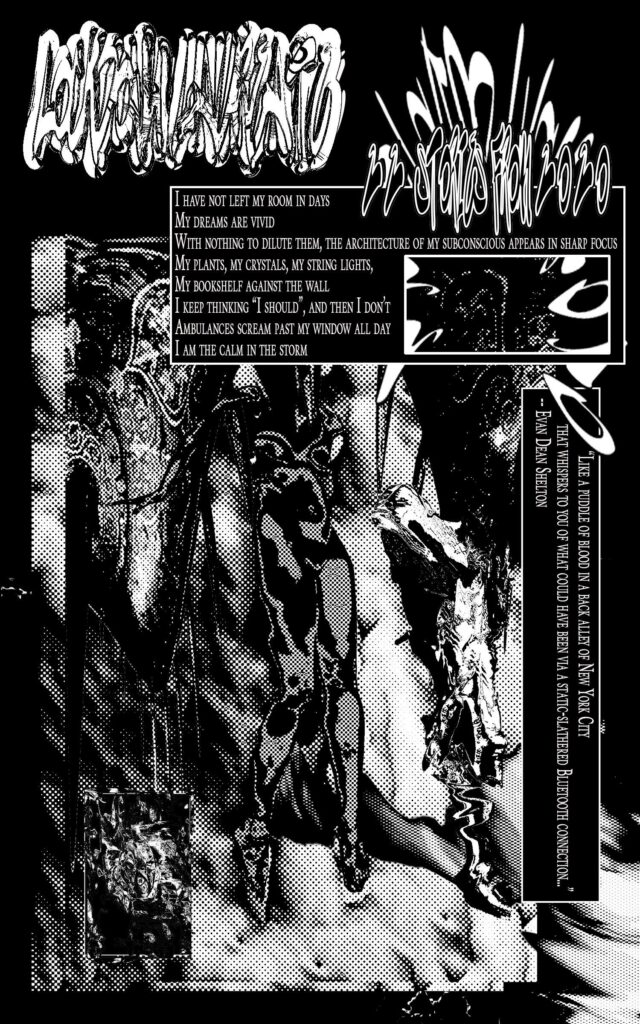 One could think of a short story collection as a Commonplace book. One of those old manuscripts which compiled a variety of writing pieces giving a cross-section of a person's thoughts and life at a particular point in history.
Chronicling the creative aspect of her life just before and through the recent pandemic, New York writer and independent researcher O F (Olivia Francesca) Cieri – author of the 2020 debut novel 'Lord of Thundertown' – has recently released such a collection. Aptly titled 'Lockdown Laureate.'
Cieri once worked in a curio shop of antiques and oddities where one is likely to find such items as a stuffed frog or a sacred lamen – 'Lockdown Laureate' reflects her predilection for the curation of striking pieces like these. All of the works within are strange, visceral and dark.
Some having been previously published either online or in print.
They range from memoir, to poems, historical vignettes, character studies and speculative stories. Examining the lives of neurotics and itinerants, to twenty-something shut-ins who jack-off too much.
Other segments are streams of consciousness. Such as "Fanfiction," a prose poem utilizing the kitschy, often disturbing and amusing dross that rises to the top of internet forums.
No matter the form Cieri has a distinctive voice that ties the collection together.
Her writing consists of high, tight, crisp prose, provocative and often humorous metaphor. Tempered with engaging detail and sharp intuition which tap into a character or a place's essence.
One of the many highlights being her descriptions and analysis of characters – Evoking the feeling that she is surely on the pulse of human behaviour. Cieri does this not from an omniscient, objective angle but the very real, human frame of her own perspective.
One particular story, "Suicide Pact" hits such a note of balance, which I feel in less adept hands would have fallen flat, yet stands out as one of my favourites.
About the seemingly unbreakable bond between friends, it's a real mix of sweet and sour, a balance of humour and futility.
Describing a hypothetical scene embodying the deep bond with her friend Claudia. A bond so deep where if one dies the other, on the opposite side of the world, spontaneously explodes; Cieri writes:
The hand dropped from the sky and landed in a pile of corpses, fist clenched and knuckles perfectly aligned with the knuckles of one female corpse.
A plainclothes detective holding a cup of coffee, one hand in his pocket, nodded tiredly.
"Ah. A suicide pact."
"What do you mean, sir?" asked a private, batting long eyelashes over watery eyes, pen out for notetaking.
"Well, you see, their fists are bumping." the detective said, sipping his coffee.
An interlude of poems marks a turn into the second-third of the collection.
For me, a highlight is one called "Engine," which goes,
"WHEN YOU PUT ME OUT OF YOUR HOUSE / MY HEART BECAME IRON / THE CHAMBERS AND VALVES / OPEN / AND CLOSE / TO FAN THE COALS / I AM AN ENGINE."
The illustrations that accompany each piece, collaboratively created by artists Soren Häxan and Rachel Lilim, could be described as tarotic, erotic, macabre, cryptic, visual palindromes – and are perfectly appropriate to the spirit of the book. Häxan's expressive hand did the original pen and ink drawings, as well as the cover. Lilim who is a digital artist, remixed Häxan's work.
They remind me of the psychedelic band posters of the 1960s, designed to ward off those too square to appreciate the music anyway.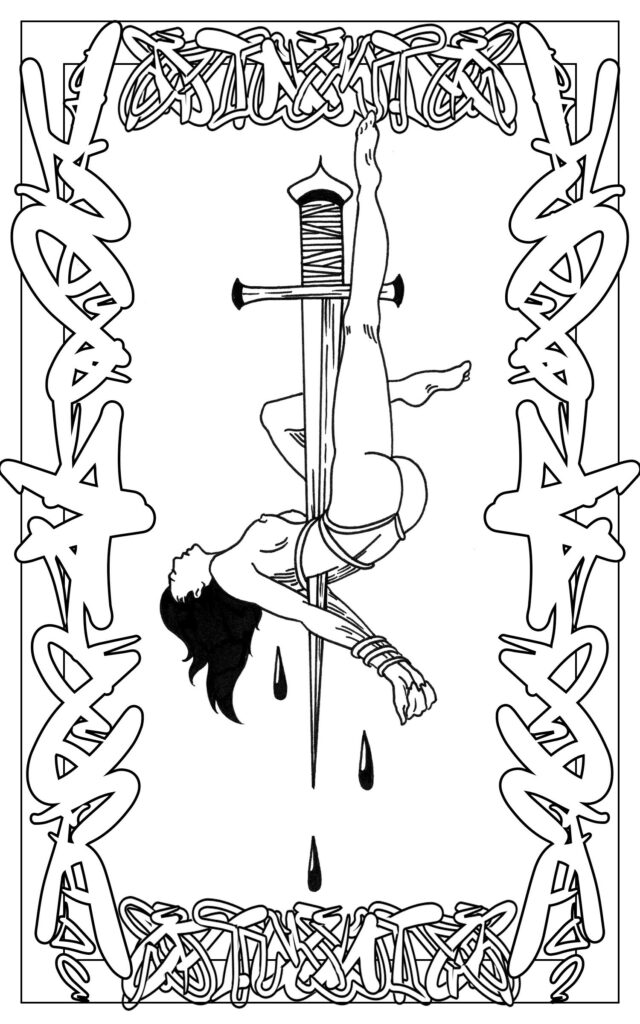 Not only is the number of the Tarot's Major Arcana used to structure the collection (the total pieces number 22), but since Häxan was creating his own Tarot deck around this time and working through the sword suit, such imagery features prominently throughout the book.
Along with swords, images of sickles and scythes are also ubiquitous throughout 'Lockdown Laureate'. This visual rhyme bringing to mind Arcanum 13 of the Tarot, more popularly known as the Death card. A lesser-known view is that it stands for transformation.
This ties into the pandemic being a time of pruning, a change in the status quo.
From there it is interesting to note the meaning of the name Fauci is 'sickle' which seems appropriate that such a figure would represent the shearing off of many ways of existing.
As Cieri explains, despite the turmoil and change going on in the world during this time, and as the title 'Lockdown Laureate' suggests, she came through the pandemic period in the clover. Ruminating in the book's centrepiece "Pandemic" that her family has a history of good luck.
In summing up my take on 'Lockdown Laureate' – About two-thirds of the segments particularly appealed to my sensibilities. These were the memoir or slice-of-life pieces, her talents shining especially bright here.
Ultimately, in 'Lockdown Laureate' Cieri has accomplished an impressive feat – namely always managing to describe a world which feels real and substantial.
For being a brief volume there is much meat to be had here and I look forward to future offerings from Cieri!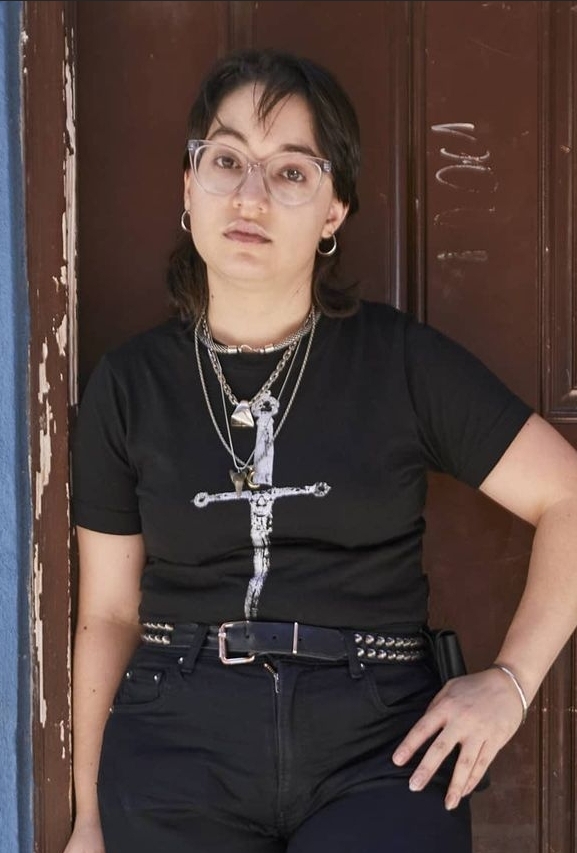 Links