Band = Chthonic Force
Title = 'Delirium Tremens, The Best of Chthonic Force'
Format = CD (Digipak style with no booklet)
Record Label = Discriminate Audio (Catalogue Number DA-CD04)
Year of Release = 2020 (originally released as a limited-edition CDR in 2007)
Chthonic Force is made up of Tim Madison aka Vadge Moore and frequent collaborator Wendy Van Dusen – who have also worked together in bands Neither / Neither World and Phoenix Thunderstone; as well as occult magazine Primal Chaos.
Delirium Tremens collects 14 tracks from throughout Chthonic Force's career: their self-titled (1999) and 'Agathodaemon' (2003) albums; along with single tracks from their Mouth Pigs EP (1999) and Boyd Rice's The Way I Feel LP (2000).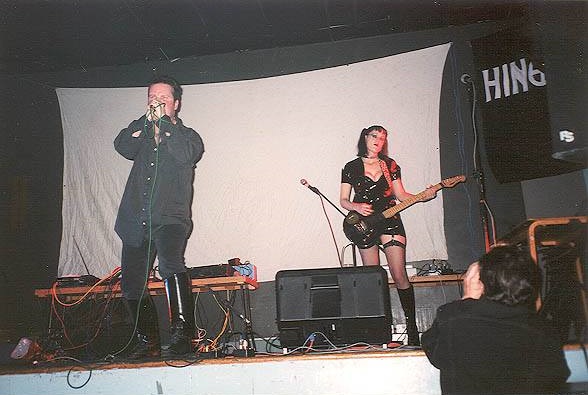 A far cry sonically (albeit not thematically) from both Vadge's previous rock and roll / punk, and Wendy's neo-folk / rock work; Chthonic Force is gloomy, doomy, droney, reverb-heavy industrial music with a very creepy, ghost like vibe and a whole lot of delicate, sultry rage.
(Vadge himself often refers to the Chthonic Force as "noise" – but to me at least, that label isn't right for this music at all. Cause If this is 'noise' music – it's way more listenable than what I would usually associate with 'noise.')
In addition to the music, the majority of the tracks on the album (tracks 3, 6 + 9 being instrumental) also feature a combination of male (Vadge) and female (Wendy) vocals – the male vocals usually delivered in a stern speech like, spoken word delivery, with the female vocals delivered in a creepy, childlike, sing-song, nursery rhyme style.
Aside from Vadge and Wendy, the LP also includes collaborations with underground luminaries such as the aforementioned Boyd Rice, as well as Peter Sotos, Thomas Thorn and Monte Cazazza.
Thematically, the music explores themes of the occult as well as the deep depths of human darkness and depravity.
Consider the lyrics to track 5, King of the World for example:
"Come to me now, king of the world,
Press your flesh to my flesh, king of the world,
Mix your blood with my blood, king of the world,
May your enemies be mine.
Let's wade through their bones, king of the world.
Let's trample upon their skulls, king of the world.
Let's eat at their flesh.
No time for repentance, king of the world,
Our sins washed away, king of the world,
Let us destroy for our future.
I make my covenant with thee, king of the world,
I give meat to the flame, king of the world,
The aroma rises to please you, king of the world.
King of the world.
King of the world.
King of the world.
King of the world.
King of the world.
King of the world.
King of the world.
King of the world."
Overall, the album reeks of old oil, burning candles, sweat; blood and dirty water; and sounds like an industrial black mass conducted in a sunken ww2 bunker…
Simply put – It sounds quite unlike anything I have ever heard before.
Delirium Tremens may not be music to dance to – but it is music to stylishly ponder murder and destruction to…
(On a total side note – fuck digipaks. Why? The little pegs used to keep the CD in place always seem to snap off and break. As happened the moment I removed the CD for the very 1st time to review it!
Plus you can't easily replace the disc tray in digipaks as they are attached to their cardboard cover.
Digipaks are all form with basically no function.
Fuck em.)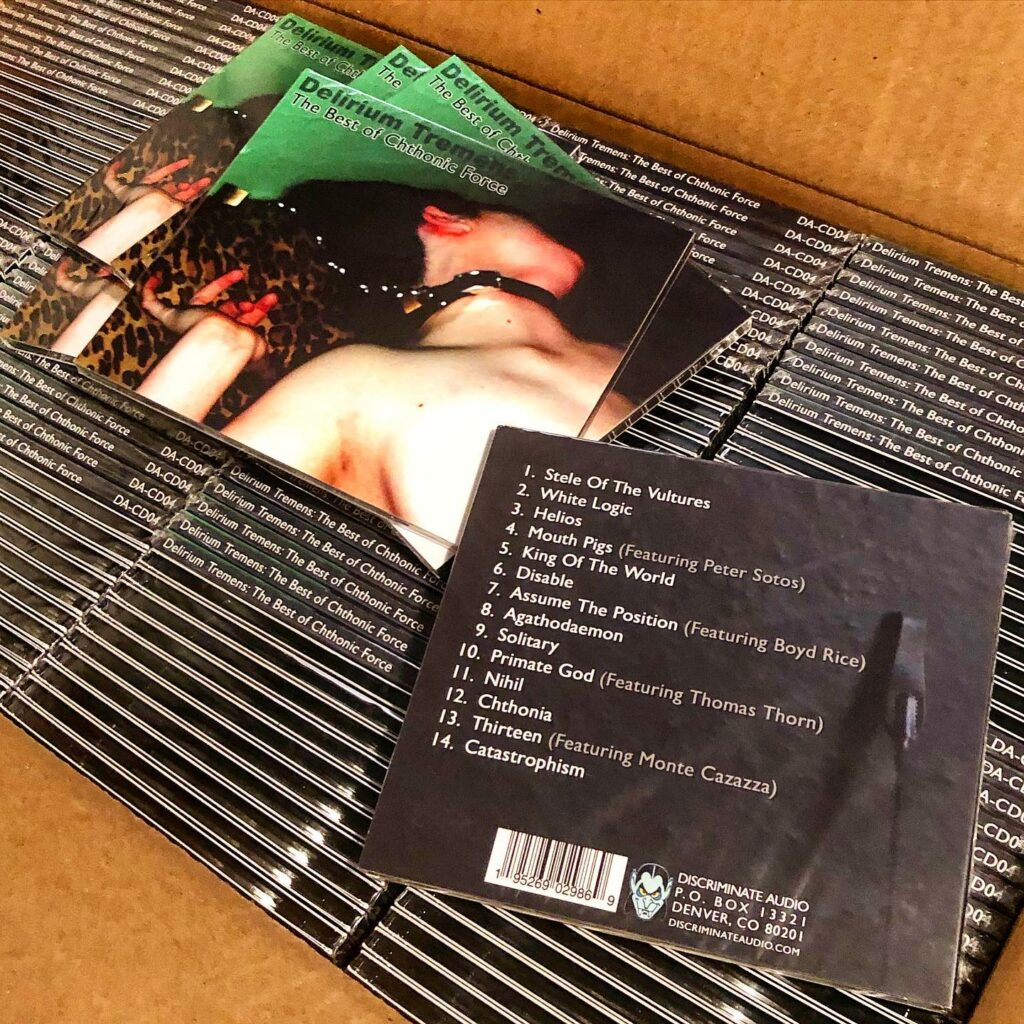 Links