Carl Abrahamsson is a Swedish explorer of the cultural underground – travelling the world collaborating with a slew of underground culture luminaries – publishing their writings, taking their photos, directing films that document their lives and work. Whilst also creating and disseminating his own art; such as fanzines, music, journals, photographs, and writing.
On top of this myriad of activities, Carl also collaborates extensively with his talented wife, American born psychoanalyst Dr Vanessa Sinclair, on art, publications, videos and more. Such as their collaborative embellished photos and the 23rd Mind TV video and podcast series – where they discuss their projects and also showcase the works of other creatives they admire.
Along with his interest and immersion in the underground, Carl is also an explorer of all that is magical, metaphysical and pagan – having worked extensively with Genesis P-Orridge throughout their life, as well as being a member and associate of occult organisations such as Thee Temple Ov Psychick Youth (TOPY), the Church of Satan, and the Ordo Templi Orientis (OTO.)
Explaining both his own, and the universal need to create and explore, Carl notes that:
"People create art to express what they see/feel on the inside.
In part as catharsis, in part as a strong need for acknowledgment.
The mind of an artist is a neurotic mind, and mine is essentially no different…
Originally, I was into comics, and started drawing just to see if I could do it. It was great fun, and basically also the first example for me of magical externalization.
I was stuck in the image for a decade or so, with comics, photography, movies…
In my mid-teens, literature and music seeped in and took over to a great extent. Which brought my own experimentations in these fields, too."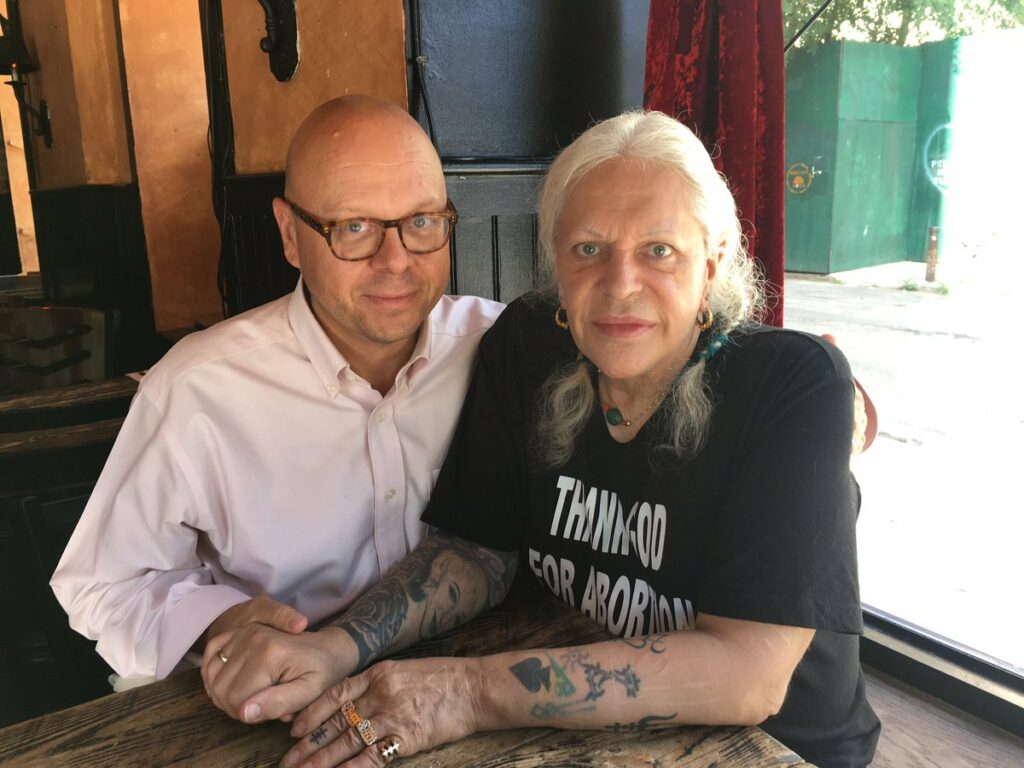 With Carl having recently published issue 10 of his long running journal The Fenris Wolf, we sent him some questions about his life, philosophy and various projects to answer over email.
You can read our extensive interview with Carl below…

Getting Acquainted
Name + D.O.B?
Carl Abrahamsson.
January 18, 1966.
City, State and Country you currently call home?
Stockholm, Sweden.

City, State and Country you're from?
Stockholm, Sweden.
When and why did you first become interested in everything outré, occult and underground?
In my teens.
"Why?" is a complex question. I think in part a need for escapism, in part a resonance with the "other" rather than the norm, in part an appreciation of certain others' personal courage to challenge the status quo of whatever they were involved in.
There always needs to be someone who goes against the grain; someone who vitalizes by opposition.
… and what impact has the occult and everything esoteric had on your life and art?
It is certainly not an end in itself for me, but has rather provided mind-frames and techniques along the way that I've actively researched and, in some cases, found useful. In that sense, it's something decidedly transformative and personal.
However, I can't deny that my visible work within these fields has helped build a "career" of sorts. I make money from writing about "occultural" people and phenomena, and I'm very privileged to be able to indulge in my own passions in this way.
Please describe some memories – such as concerts, art, toys, romance, comic books, hunting, sport, school, politics, crime, religion… anything really – from the stages of your life noted below:
* Age 5 – beginnings:
Learning to read and write, probably at age 6 or so. I also liked to draw, and had my first cartoon published at age 7 in Sweden's biggest newspaper, Dagens Nyheter.
* Age 10 – continuations:
I was very interested in comics and drawing.
I also started taking photographs when I was 12.
* Age 15 – getting serious:
Movies, music, books in great quantities… A real little escapist!
Making the comics fanzine Splasch (1981-82) was the first real attempt to contextualize for others what I had experienced myself.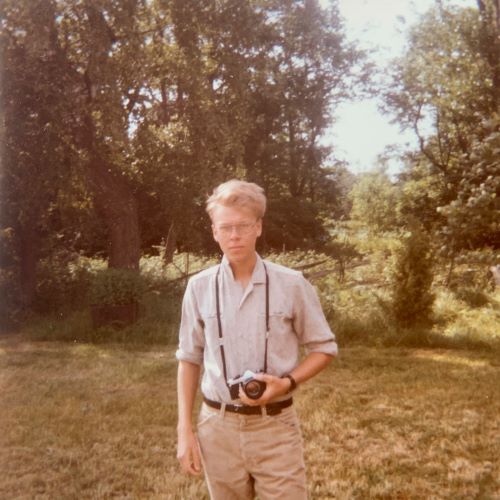 * Age 20 – young adult:
Further and deeper into fanzine-making with Lollipop and Acts of Interstellar Torture (1985-1988).
Loving movies and going to film school, and then training to become a journalist.
A great interest in all things occult/magical. Active in Thee Temple Ov Psychick Youth (TOPY), the Church of Satan, and the Ordo Templi Orientis (OTO) – building a strong network for the future.
Creating The Fenris Wolf as a journal or anthology of occulture through the ages.
Making a lot of music, and publishing books.
A very creative and energetic phase, and one filled with magical experimentation.
(The cover, insert and centre label for the Sweet Jayne 12inch record released by Carl's band White Stains in 1988.
The record was a tribute to the relationship between Church of Satan founder Anton LaVey and actress Jayne Mansfield.)
* Age 25 – adult mode:
More of the same, basically.
Active in networking and publishing, and helping establishing certain magical "currents" on/in Scandinavian soil. My first "Saturn Return" brought a sense of satisfaction and great expectations for the future.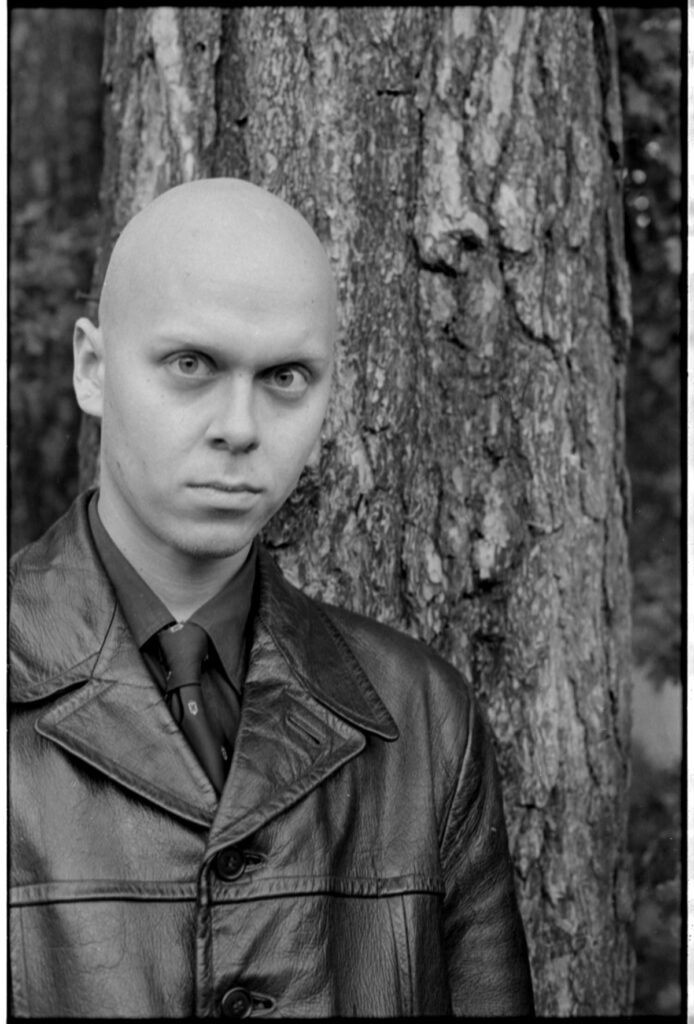 * Age 30 – fully formed:
I changed my outlook: my own "Institute of Comparative Misanthropology" morphed into one of Comparative Magico-anthropology. I took active steps of gathering information in fields that interested me – both second-hand and first-hand information.
For instance, in the "Bardo Tibet" project, that took me and fellow ICM researchers to India, Nepal and Tibet between 1996 and 2000.
* Age 35 – meanderings:
Family life. Philosophizing.
* Age 40 – adult meanderings:
Family life. Philosophizing.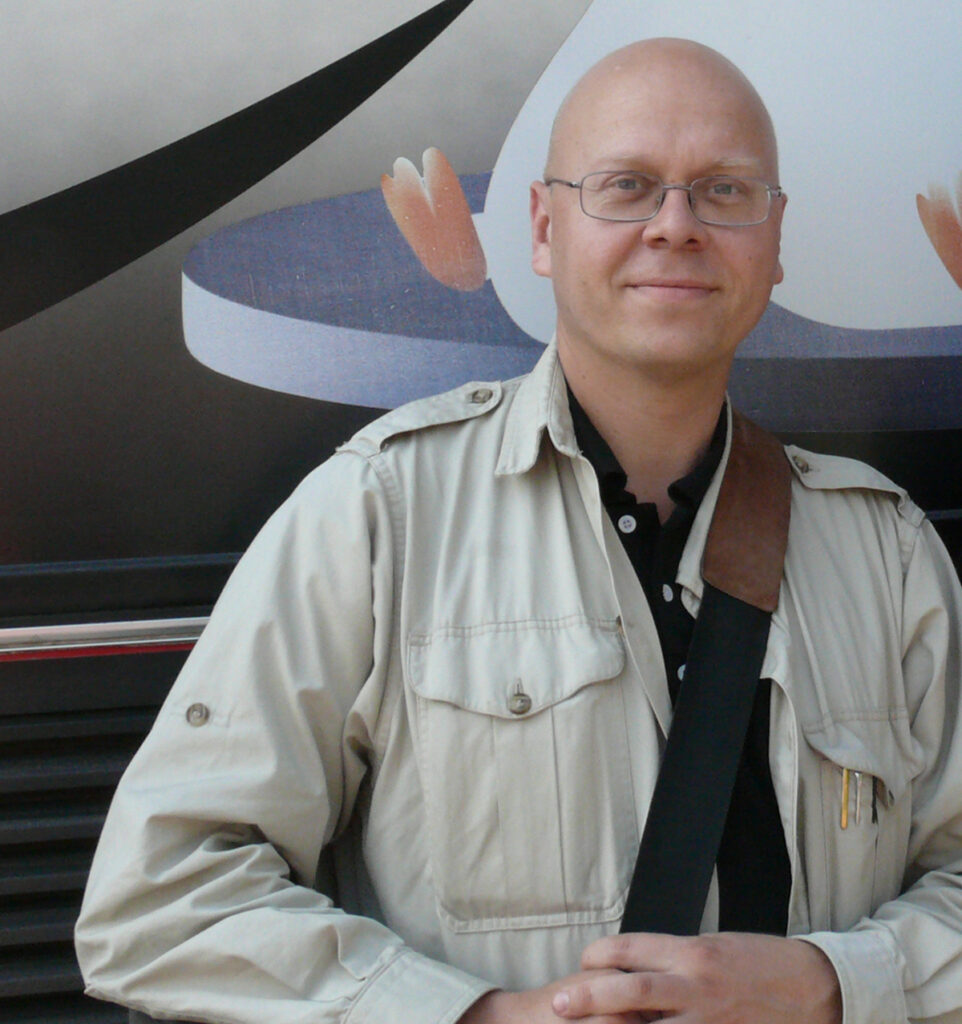 * Age 45 – middle age approaches:
The return of The Fenris Wolf and active magico-anthropology.
Writing, lecturing and publishing more, including my first novel Mother, Have A Safe Trip (2013).
Scarlet Imprint published my anthology Reasonances in 2014, and that was very important for me: to see my loose fragments properly contextualized. This was further amplified in Occulture – The Unseen Forces that Drive Culture Forward (Inner traditions, 2018).
* Age 50 – middle age:
Teamed up with my lovely wife Vanessa Sinclair under the "Psychoanalysis, Art & the Occult" umbrella (#psychartcult): a multi-creative relationship that has led to many books, records, films, travels and events.
Wrote more, published more, made more films, etc.
Second "Saturn Return." The shedding of skin; a re-evaluation of past affinities and sympathies.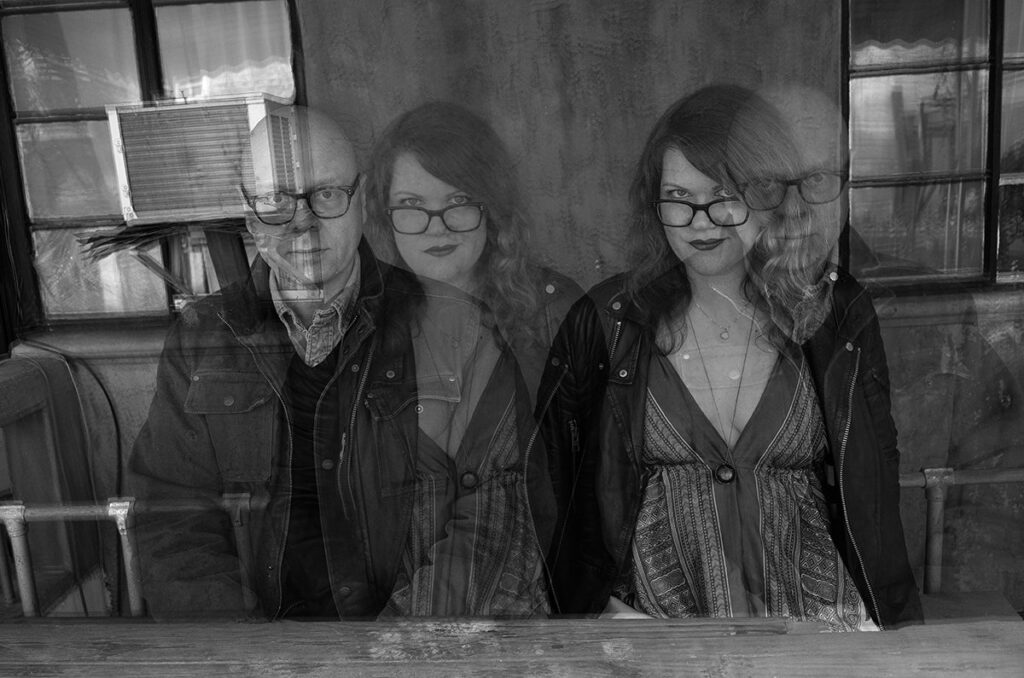 * Age 55 – reinvention:
Not quite there yet!
Personal motto(s)?
"Ego Sum In Fabula."
(Lat. "I am the story.")
Also, "Je regarde et je garde"
(Fr. "I look and I guard.")
Art, Music, Film and Writing Questions
When and why did you first start to create art of any type?
… and any pivotal artistic moment(s) / influence(s)?
People create art to express what they see/feel on the inside. In part as catharsis, in part as a strong need for acknowledgment.
The mind of an artist is a neurotic mind, and mine is essentially no different. I'm happy to say that I seem to have been healed from the affliction of solipsism. I just create what I feel that I want/need, and it's all good – at least to me.
Originally, I was into comics, and started drawing just to see if I could do it. It was great fun, and basically also the first example for me of magical externalization.
I was stuck in the image for a decade or so, with comics, photography, movies…
In my mid-teens, literature and music seeped in and took over to a great extent. Which brought my own experimentations in these fields, too.
Some formative experiences…
Photography: the great Cartier-Bresson exhibition that travelled in 1981-1982.
Film: watching Polanski's "The Tenant" in 1979, and Jarman's "In the Shadow of the Sun" in 1981.
Please describe the usual process involved with creating your various art – from initial idea, to creation and finish?
– your writing?
If we're talking about an essay or a piece about something, I usually have a spark idea, which then leads to immersion and research, and then to very intuitively jotting down sentences, paragraphs, quotes, etc.
After a while it all merges with a clearer vision, and something coherent is then hopefully chiselled out.
When it comes to fiction, I allow myself a loose rein and just write away, based on an idea, a title, or sometimes even a worked-out structure.
It's a cliché but… you just have to write, and the rest takes care of itself. For me, it's a highly enjoyable process.
– your editing and curating?
Working in the trenches.
– your films?
The films usually grow out of my own writing. A formulated concept, a synopsis, a script, a transcribed interview.
My work as a journalist has helped me a lot when it comes to the documentaries. It's like I'm writing an article, but in moving images.
Fictional film is a lot more interesting and challenging, because you can leave the expected so much more. The images in themselves can tell the story to a much greater extent.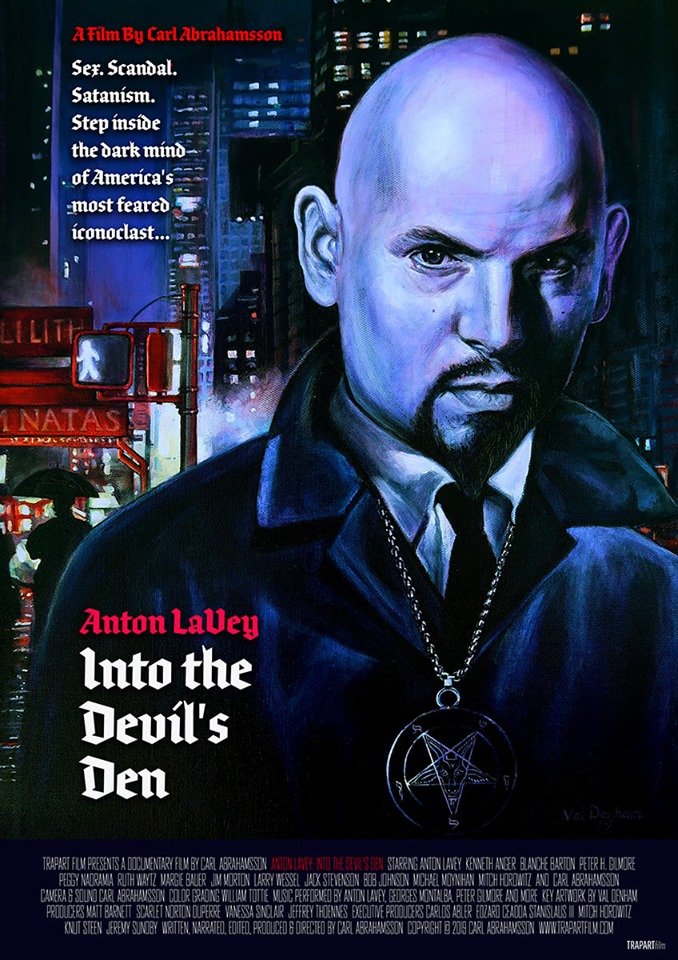 – your photography?
I just snap away. Not too much thinking here; just immediate attraction and preservation of the attraction. The accumulated aesthetic mosaic of a "flâneur."
More and more, I have used photographs, both old and new, in my writing – the images become gateways/mirrors for descriptions, details, sentiments, etc.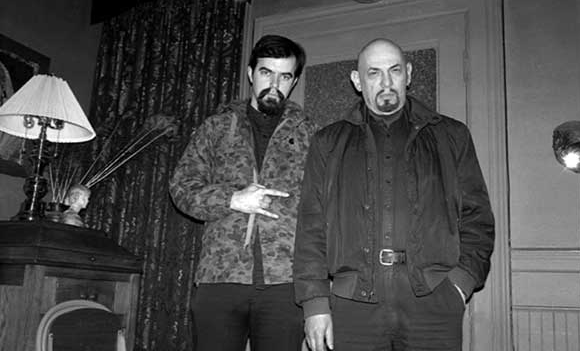 – your music?
A therapeutic activity.
Although I've tried to keep the words away or out, it's usually hard for me. I like to listen to suggestive, psychedelic soundscapes and beautiful harmonies, so that's what I try to create myself.
Music is also very magical, in that you can convey many "messages" even without words – subtle nuances can leave emotional traces that affect you or someone else immediately or later on.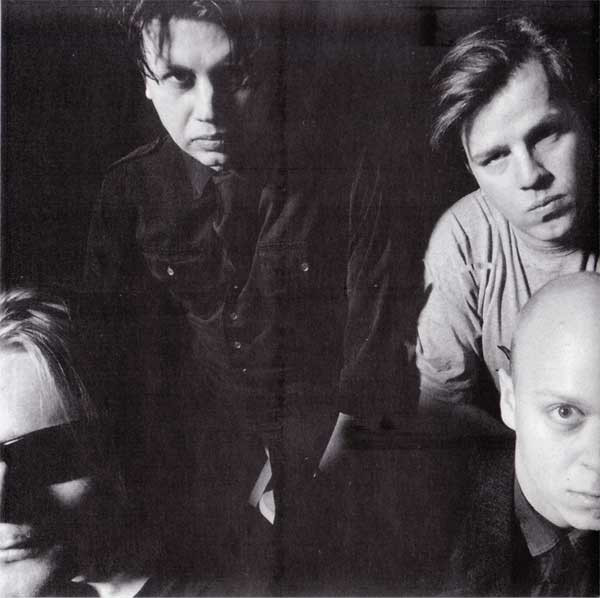 If you had to explain your ongoing periodical The Fenris Wolf to some recently crash-landed aliens… what would you tell them?
The Fenris Wolf is a reservoir of eclectic thoughts from the past and present – for the future.
It's an attempt at inspiring the readers, opening their minds, and also showing the future that there were indeed intelligent and occulturally inclined people around at this time.
Magico-anthropology is essentially the Mother of all sciences, and The Fenris Wolf is the intellectual organ of that discipline/approach.
Favorite other artists, writers, musicians, directors and creatives?
… and please also note some of your favourite works of theirs.
There are so many!
In strictly personal homage, I would say Anton LaVey and Genesis P-Orridge. They were magicians first and foremost, who used their art and creativity as tools of transformation in a genuinely experimental fashion.
In regard to authors who have affected me in my own particular trade, I would say Jünger, Bowles, Bradbury, Hesse, Borges, Calvino, Eco, Ballard, Dick, Chatwin, Murakami, Mishima, Kawabata, Akutagawa, Gore Vidal, Capote.
But there are others too.
I read a lot.
Any projects you want to hype?
That would be the recently published anniversary issue of The Fenris Wolf, and my new novel: The Devil's Footprint. It's a swashbuckling satire about what happens when God asks Satan to help out with the mess that humans have created. A diabolical laugh riot!
Fenris is available now, and The Devil's Footprint is released on Halloween.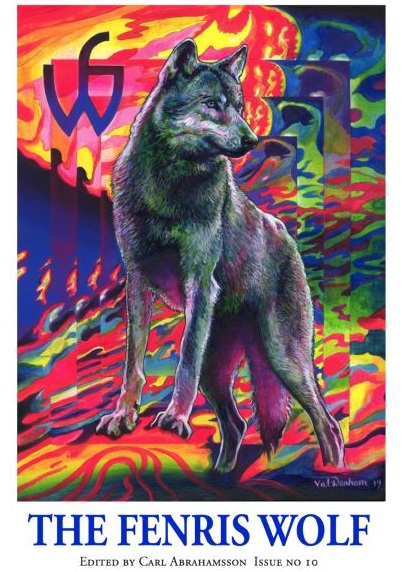 If people wanted to work with you, have a chat or buy something – how should they get in touch?
Through my website: www.carlabrahamsson.com
Another main hub where there's plenty of action is www.patreon.com/vanessa23carl
For books and other products, there's www.trapart.net I'm also "available" on most social media platforms.
Odds and Ends
If you could live in any place, during any historical era – when and where would that be?
…and why would you choose that time and place?
If we're talking about actual long term living and working, I would like to remain in the era I'm in. I don't think there's ever been such an exciting time as ours. And I'm in a good spot geographically and culturally.
I would perhaps also like to live as a nomadic explorer of nature during the 18th-19th centuries, like von Linné, Darwin or von Humboldt – simply to be able to partake of more natural beauty than what's left today.
If we're talking about little spot visits in history, I would probably go see my ancestor, Charlemagne, before he did those horrible things to so many European pagans. His cruelty has led to many terrible ripples; some of which are still resounding.
I'm ashamed at what he did, and perhaps that's one of the reasons why I'm such an outspoken pagan today. It is the only way to move forward in an intelligent way.
What role did toys play in your childhood(s)?
As great and evocative tools of the imagination; as fun objects in a process that at the same time taught me a lot about myself.
Drugs – waste of time or gateway to the universe?
It's such a generic word, so that makes it hard to answer. But I would say that specifically psychedelics, taken in a sacramental context, can absolutely be gateways.
Sometimes we need nudges to meet and unite with deeper/higher aspects of ourselves and the multiverses around us.
Who was your 1st crush and why?
Probably some girl in school.
Does sex change everything?
No. But sexual activity certainly has the potential to change a lot of important things inside you, which can then definitely affect things outside you. It's a powerfully transcendent state of mind and body.
Also, from a distinctly magical point of view, sex can be a harnessing and redirecting of our most intimate, proto-creative energy.
What are the top 3 items you own?
A drawing from 1925 of a mountain range in Tibet, by Swedish explorer Sven Hedin.
He was my hero when I was a boy, and he was also a very talented draughtsman. I probably wouldn't have gone to Tibet if it hadn't been for inspiration from Sven Hedin.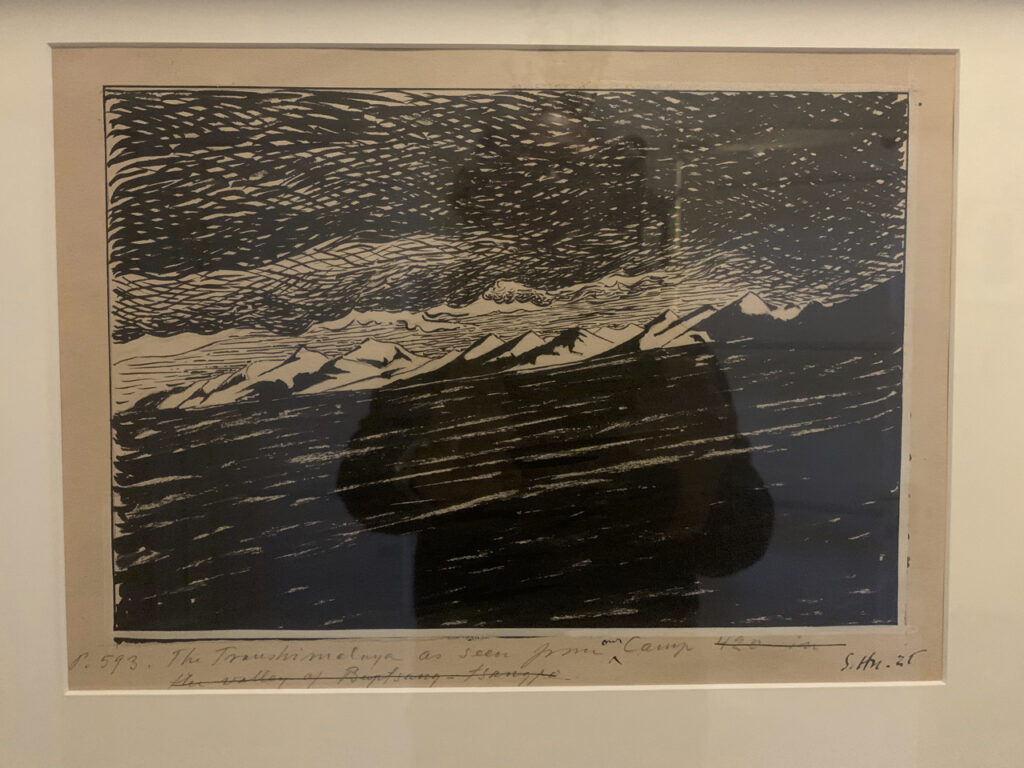 A drawing of a little girl by my great-grandmother, Linnéa Ridderstad.
It's from 1892, when she was 14 years old. I think it's a self-portrait.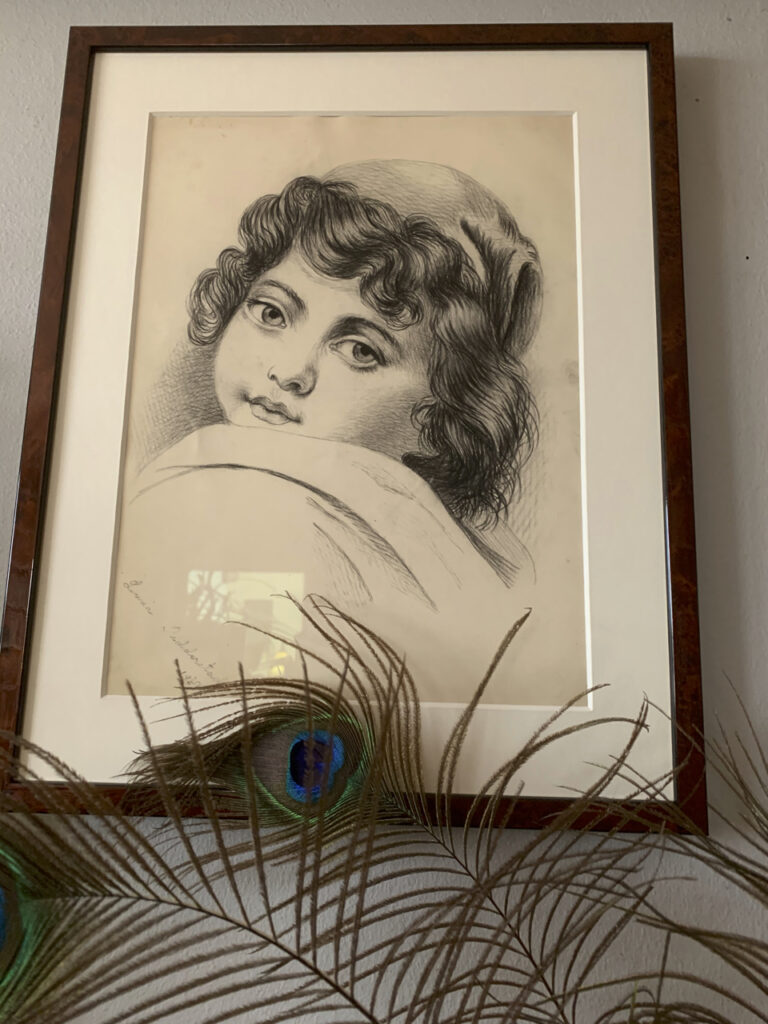 A pen wrap made of cork that I got in Venice. It holds all my book pens so far.
I have a designated "talismanic" pen for each of my book projects, and when a book is finished, I move the pen to this wrap/retirement home.
If I listen very closely, I can hear the pens talking to each other.
Of everything you have done, what would you most like to be remembered for; and why?
I worked hard with things and people that appealed to me. I focused on the meaningful, and realized early on that individuation is a process; not an end result.
Hopefully there's a bit of that spirit in everything that I have created.
I hope that what I have created can be inspiring for others, too, regardless of the "format" or "platform." I look at it from a bird's eye view rather than a microscopic one: I have kept a certain tradition or approach alive; whatever I have created in specific "works" are just pieces of that greater, philosophical puzzle.
As for "why?", I think it's just nice to be acknowledged. It may be that essentially everything we do and are is completely insignificant. I think the great arbiter of that is whether we subjectively feel "meaning" or not. If we do, we can at least share that joy with others. If not, then existence would only be brutally mechanical and dull.
I find that hanging out with the blissfully naïve and hopeful is far more stimulating than with bleak nihilists.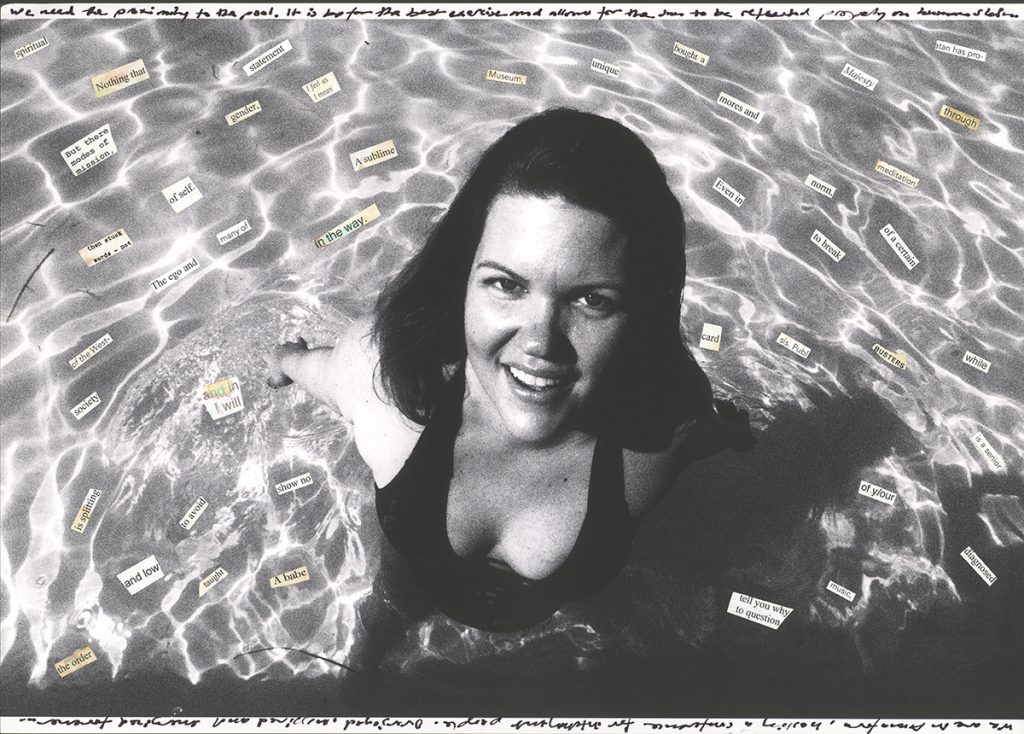 Links
(The header image is a photo of Carl holding his portrait – painted by Val Denham.)