Sylvain Granjon aka Mister ZoZo is a French performer, musician, photographer and artist born in the 1970s.
A lifelong creator, Sylvain first began performing in his early teens. At 18 a chance encounter with noted American clown Jeff Raz, inspired him to devote his early life to clowning and physical performance. Spending his 20 and 30s travelling the world delighting audiences with humorous, high energy and acrobatic performances – performed both solo and in a variety of groups.
Whilst Sylvain has always been creative in all mediums – he only seriously began practicing photography, drawing and street art in his late 30s; due to a back injury that made physical performing painful and difficult. Creating art that embodies the dark humour and slapstick comedy familiar to Sylvain's physical performances – A colourful explosion of bizarre and charming characters, akin to catching the sadness and surprise in the clown's eye after he's been hit over the head by a rubber fish.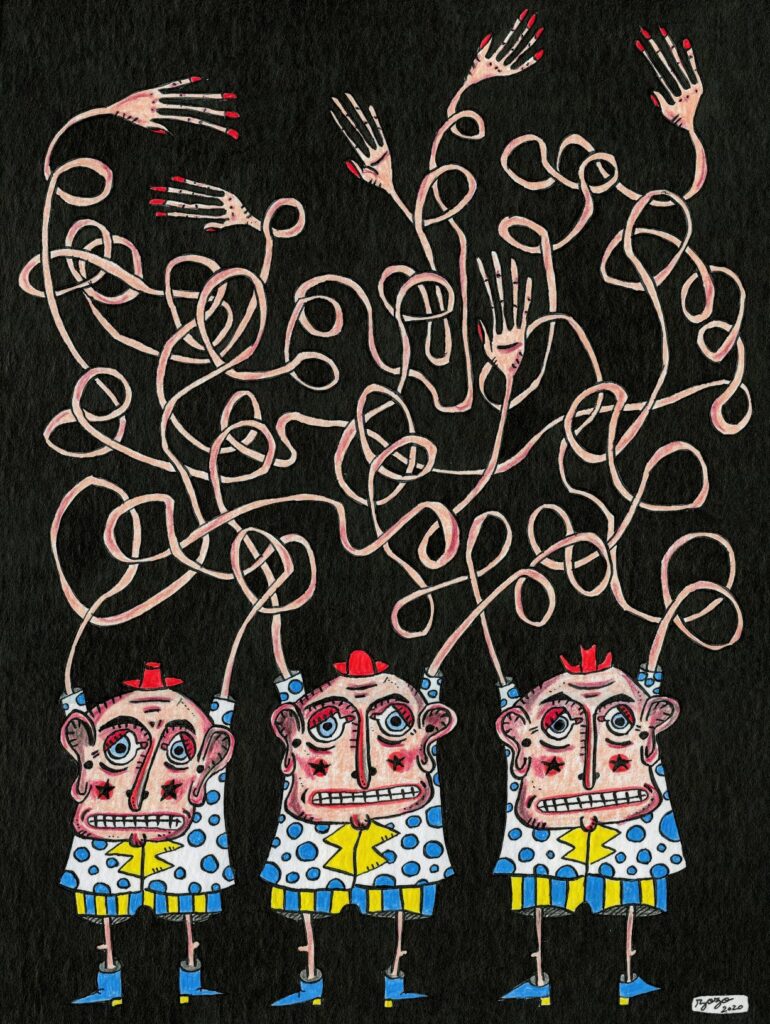 In only a short time, Sylvain has gained a slew of devoted fans of his art – with American comic book artist Emil Ferris noting,
"Sylvain Granjon is one of those rare artists who can create a completely and fully realized world.
It is a world of bright uncompromising color. It is a world that is both child-like and utterly adult at the exact same time. It is a world wherein whimsy nearly – but not totally – obscures the profound darkness of life, creating a dissonance that is as disquieting as it is engaging…
Granjon's devotion to his work is highly admirable and his output is prodigious. This is an artist who understands commitment and is unafraid to create. Technically, Sylvain Granjon's hand is sure and he unburdens himself into his work with a complete fluidity of purpose.
Sylvain Granjon's work unsettles us and emblazons itself on our vision. It is impossible not to
immediately recognize any work he has created as his. His world is cohesive, profoundly distinctive and completely
unique."
Wanting to get to know Sylvain better, we sent him some questions to answer over email.
You can read our extensive interview with Sylvain below…
Getting Acquainted
Name + D.O.B?
Sylvain Granjon or Mister Zozo.
Somewhere in the 70's
City, State and Country you currently call home?
Paris, France.
City, State and Country you're from?
A little French town near the Switzerland border.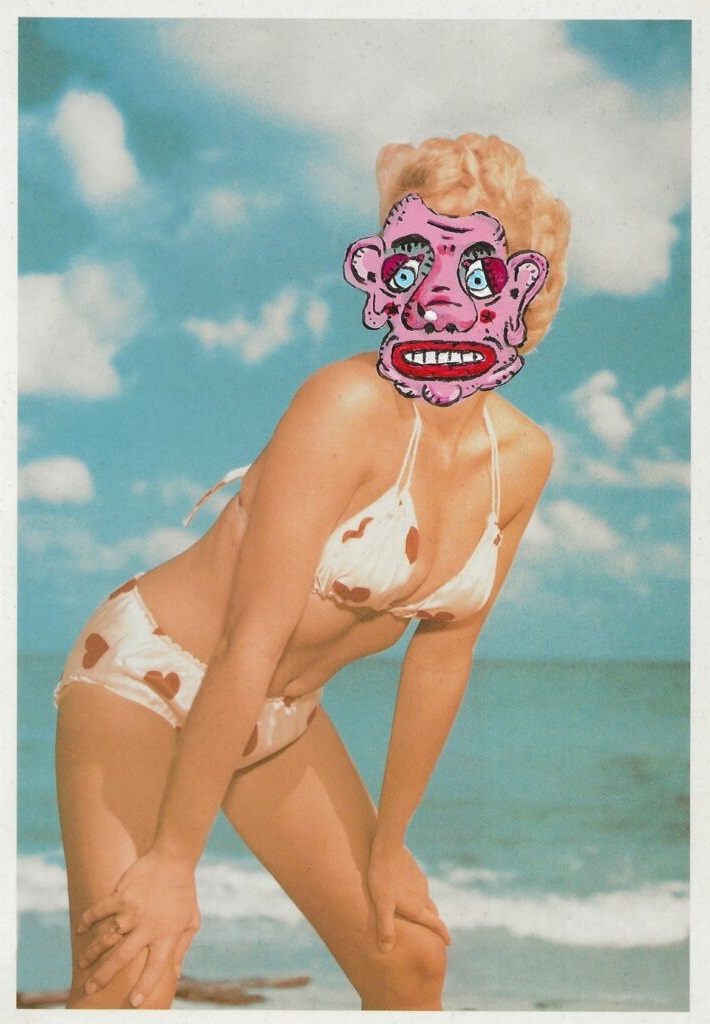 Please describe some memories – such as concerts, art, toys, romance, comic books, hunting, sport, school, politics, crime, religion… anything really – from the stages of your life noted below:
* Age 5 – beginnings:
I don't have a lot of memories of that period, but I do remember that at school, the teacher had given me a punishment because I spoke too much.
She taped a large piece of tape to my mouth and left me alone in the hallway, sitting in a small chair. Traumatic?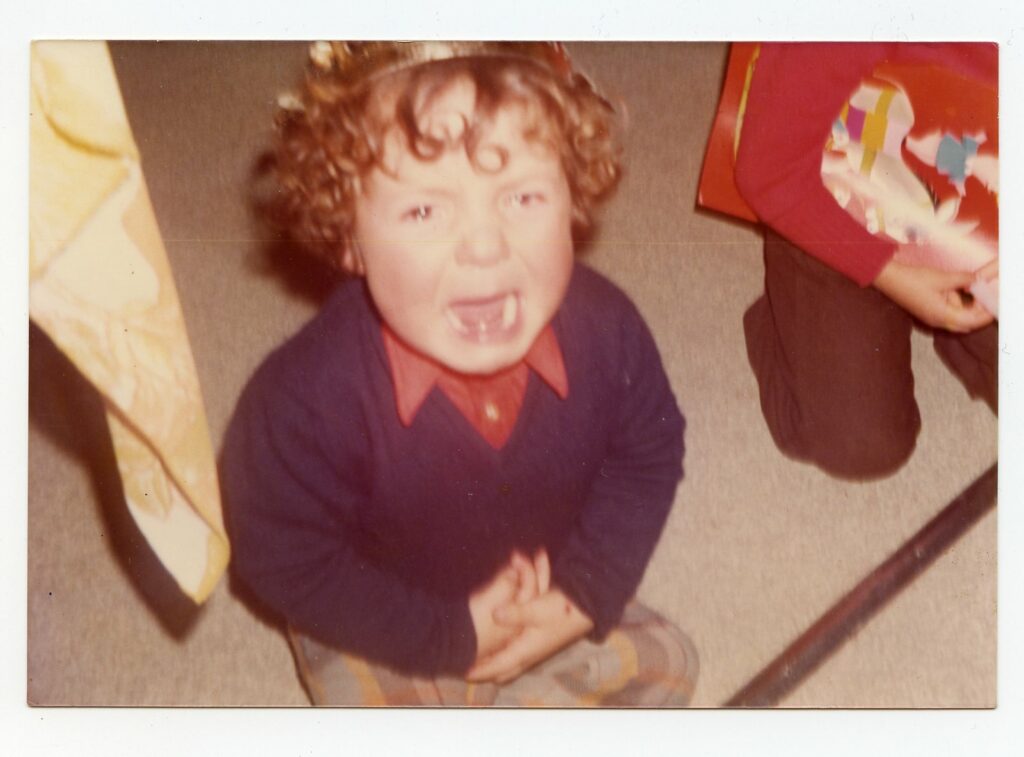 * Age 10 – continuations:
Around the age of 10, I organized a concert copy of my favorite French band: Téléphone. We played their music on tennis rackets, in playback. These are probably my first thrills in front of an audience.
I drawned my family's in a strange way ( especially my mother with knives !)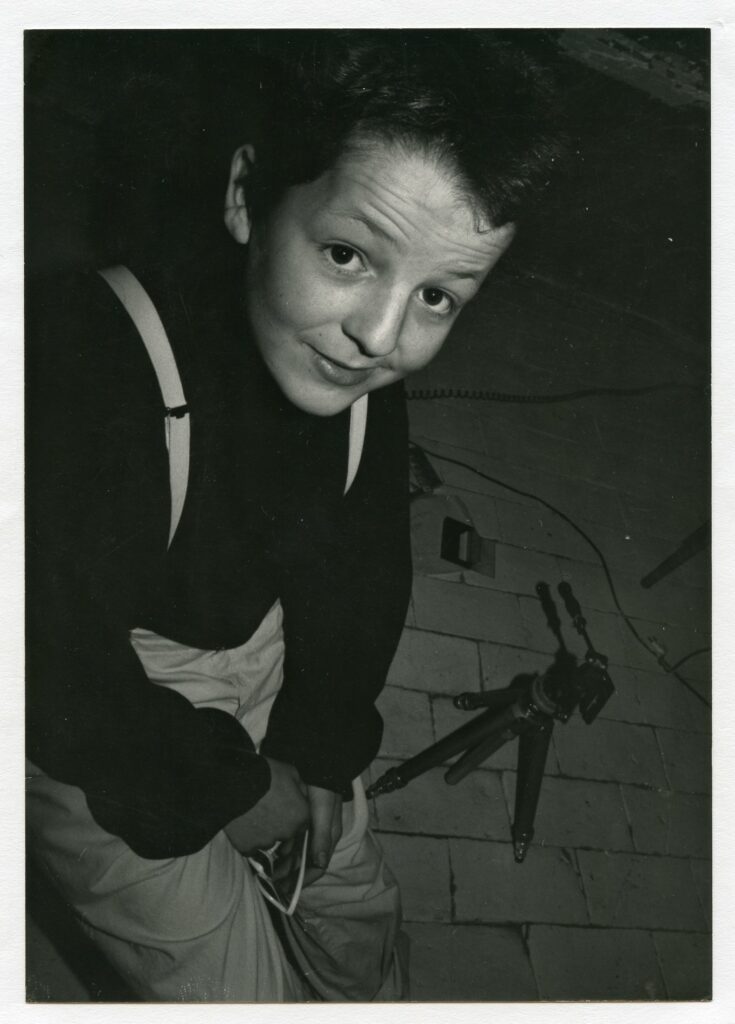 * Age 15 – getting serious:
I have had different experiences, not all happy! I started a band (NO LAW), but we didn't know how to play music (self-taught) So one day we participated in a concert for the music festival, the concert started with 200 people, and it ended with 10 people, our friends…
I started the circus thanks to my meeting with an American artist, Jeff Raz. Unicycle, eat the fire, juggling acrobatics…
I remember some concerts during this period : THE CURE, U2, Mickael Jackson, Mano Negra, Phil Collins.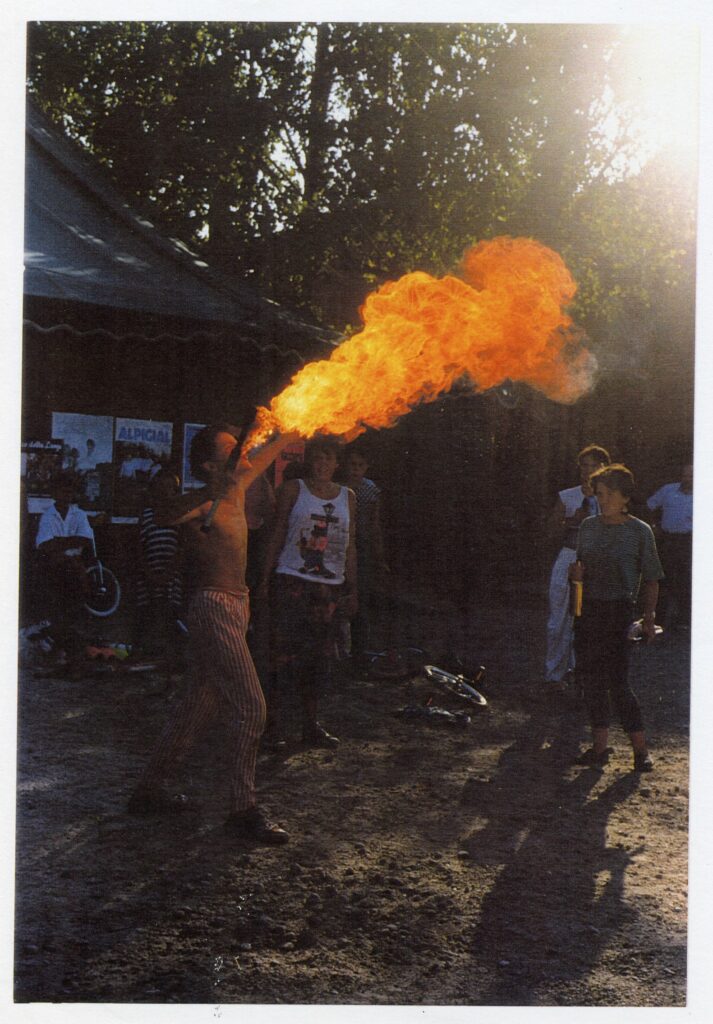 * Age 20 – young adult:
During my training at the theatre school, I lived in a squat in Geneva. I made many drawings in a raw art style, let's say a bit obsessive! Thousands of characters made with a rotring…
I move to Marseille for the army (I was a conscientious objector) so instead of doing the military, I did the acting in a theatre company near the old port of Marseille.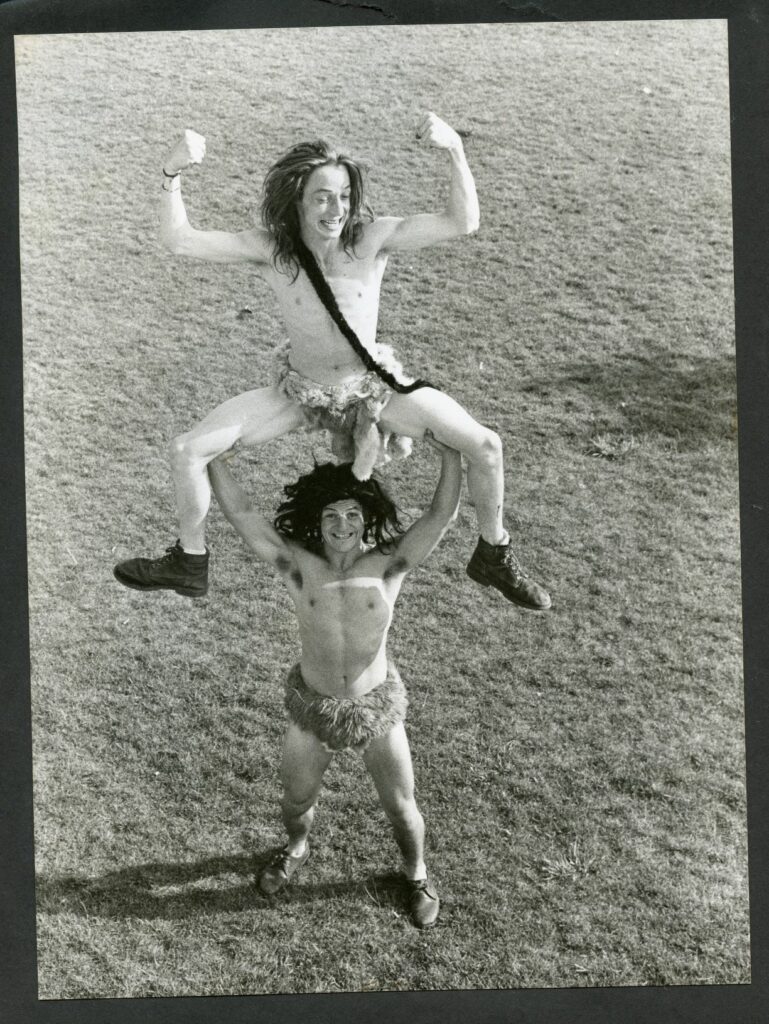 * Age 25 – adult mode:
I went to Montreal for 4 months to prepare an acrobatic/musical duet (sylvain and sylvain) Then I moved to Paris.
I met my wife Hélène!
I created a comic circus company: Les Bleus de Travail.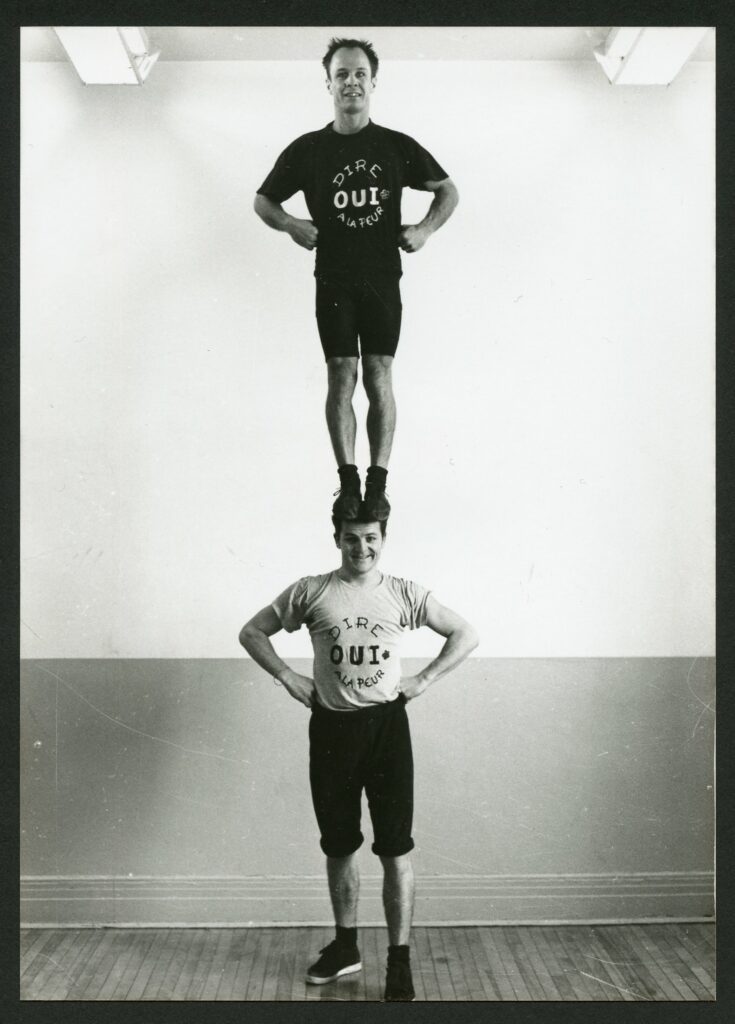 * Age 30 – fully formed:
September 2001: we were on a plane to go do a show ordered by a bank… the bank had offices in New York, in the World Trade Center… show cancelled and 4 days free in Barcelona… With my troupe (Les Bleus de Travail), we acted in many countries (Europe, Japan, Canada.)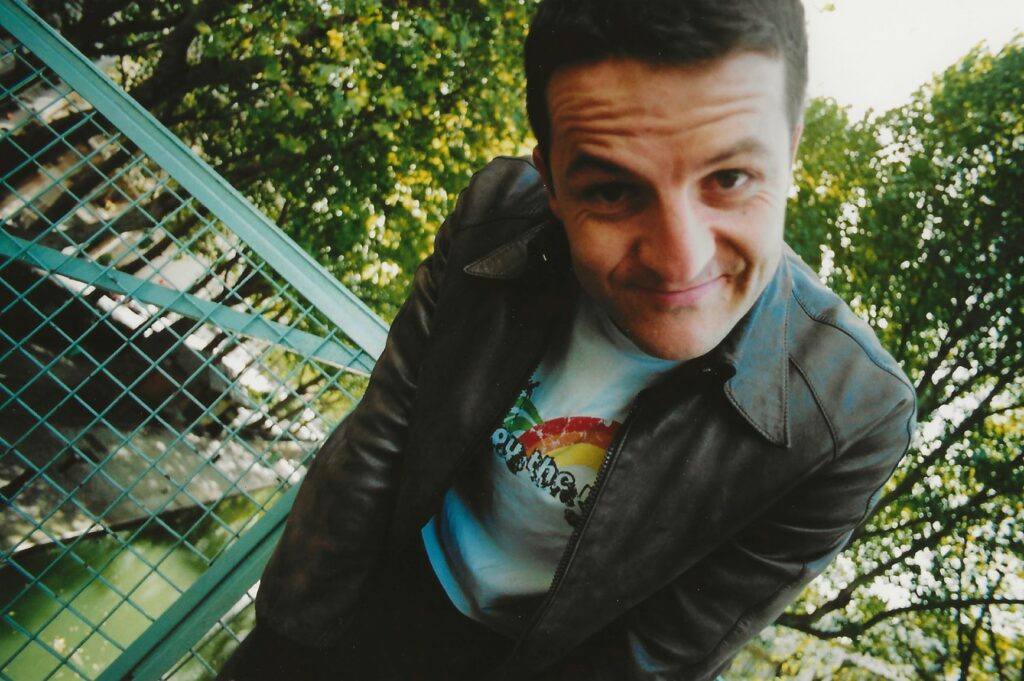 * Age 35 – meanderings:
Birth of my children! Merlin and Rose. I realize an old dream by training a dog, Leica. I do shows with her, but working with a dog is very special! The dog can do whatever he wants during the show, go see people in the audience, be attracted by a noise… it was necessary to improvise a lot!
I still have the dog but he is retired (and me too!)
* Age 40 – adult meanderings:
My first profesional photographic serie « DOUCE AMÈRE » was made with my daughter (in black and white analogue film) I quickly joined an art gallery (TAGOMAGO) which had two galleries (Barcelone and Paris)
I take the rhythm of creating 1 or 2 series per year (Les Zidiomatiks, Mister Zuper, Tracks, FotoNovel, Photography Geneticaly Modified, I Was Born Rainbow) and presenting them at the Arles Photography Festival and PARIS PHOTO, each year.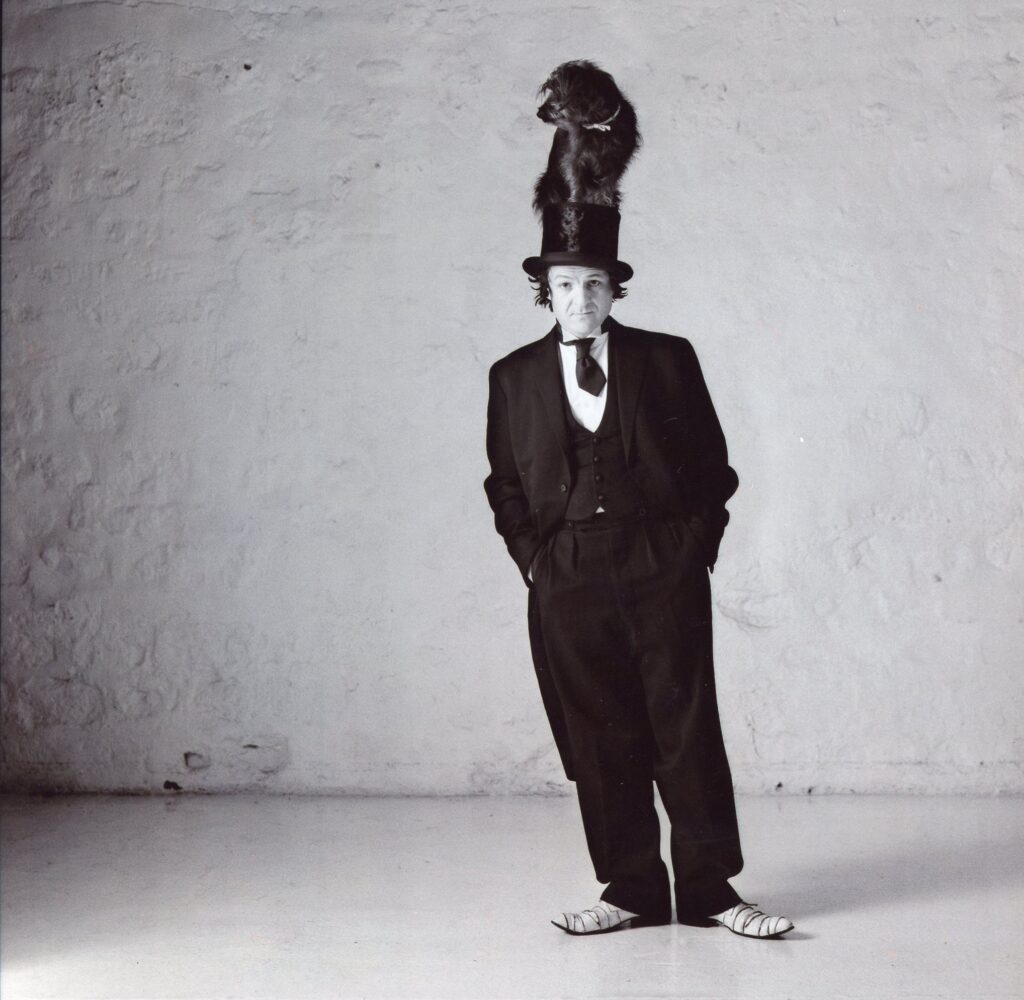 * Age 45 – middle age approaches:
Parallel to photography, I get back to drawing seriously. I start to exhibit in small places, I do contests…
I meet artists, galleries, publishers. I start the street art.
I'm currently working on a big comic book « Américanne Drime », the broken dream of an average French family.

Personal motto(s)?
« where discouragement rises, the victory of perceivers arises »
Or
« Tous en slip! » (every body in underwear)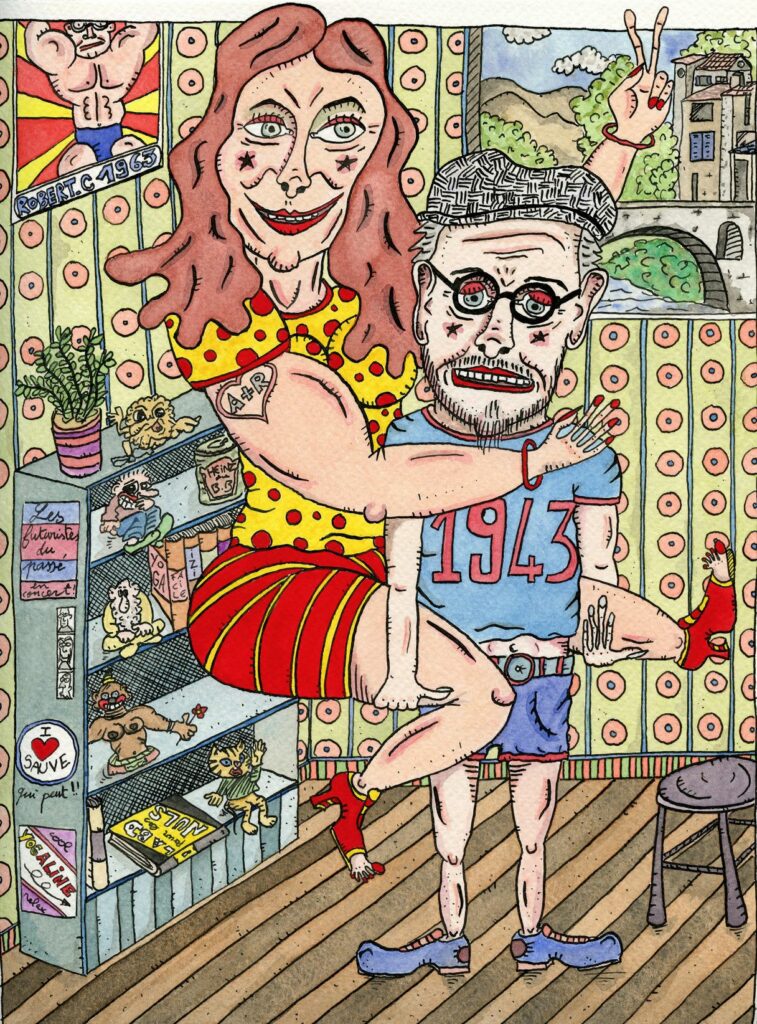 Art Questions
When and why did you first start to make art?
At 12 years, I took a trial judo class for an hour. But when I put a child on the floor in an unconventional way, the teacher gave me a good kick in the butt I chose to do theater.
So I started acting in a children's theater company. I stayed there until I was 18. We did several tours (Italy, Quebec, France.)
At 15 I made my own theater/circus company and at 18 I made a theater school in Geneva (Ecole Serge Martin.)
At 28 I gave shows during 15 years in street theatre, festivals around the world with my cie Les Bleus de travail
I've always loved to draw, and I'm self-taught
… and any pivotal artistic moment(s) / influence(s)?
The first one when I was 18 years old, I took part in a television show in Belgium. A challenge had to be met. Mine was to carry a sledgehammer on the chin, and cross a 4-metre plank. I failed miserably!
But this episode convinced me that my vocation would be to do shows, so I decided to enroll in the Serge Martin theatre school in Geneva. I graduated three years later.
The second one around 38, having back pain after years of circus and travelling, I decide to change direction and make creative photography and funky drawings.
Please describe the usual process involved with producing your various art – from initial idea, to creation and finish?
* Your photographs – many of which are hand embellished and also include collage, cut-outs and hand-colouring?
All my images are handmade. I never use photoshop.
For my series Photography Genetically Modified:
In the beginning, I draw in notebooks my ideas.
After the drawings, I begin to make tests on a photograph (not the one i will used at final), cutting, gluing, mechanical system, certain parts slide etc…
When it's ok I do that on the good photograph.
I have to be very thorough because I work with photographs found in flea markets, so these are unique pieces.
(3 works below from Sylvain's Photography Genetically Modified series.)
For my series Douce amère:
I made it with my daughter as a model. I drew my ideas for masks, then I photographed the parts of the face I needed (eye, mouth…)
I make prints at the desired size,cut it and I apply them directly on my daughter's face. I'm taking a picture of this.
Print in analogue way, black and white.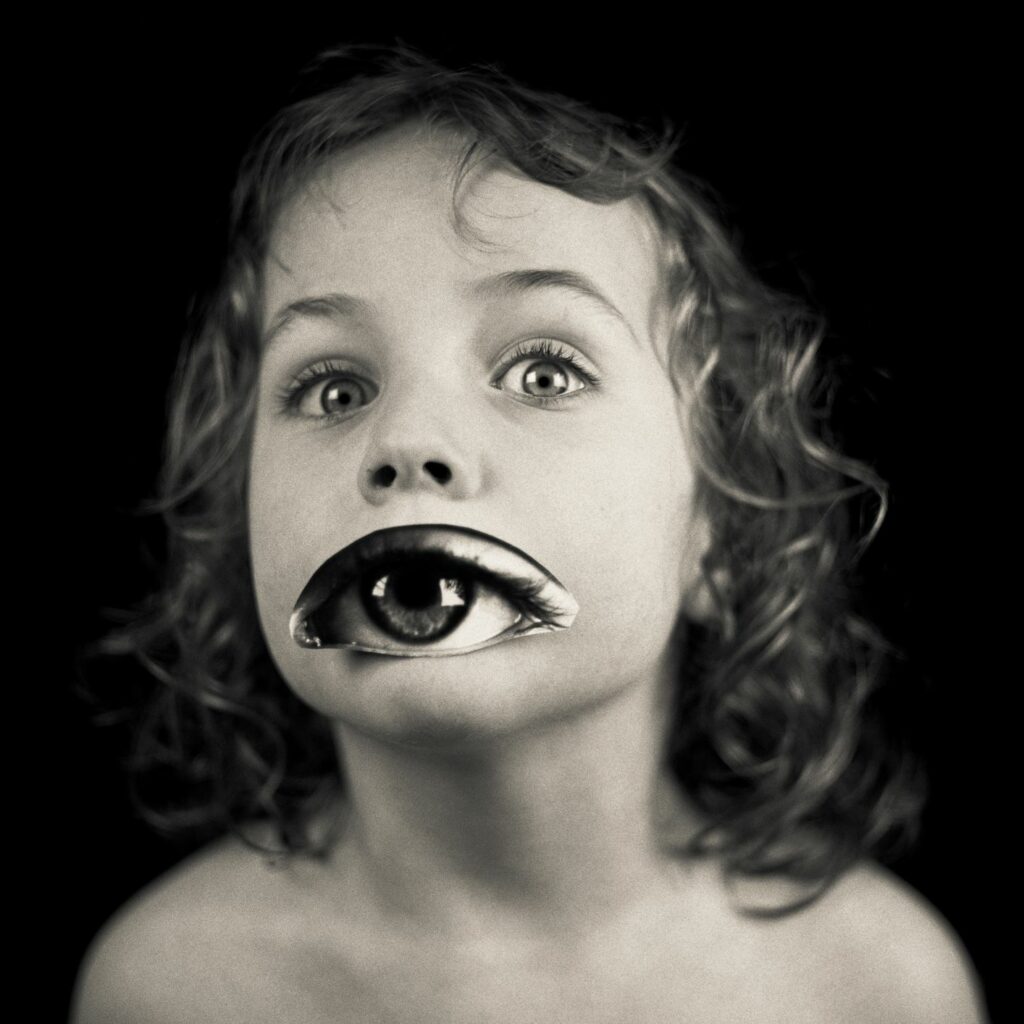 For my series ZIDIOMATIK:
The subject is the French expressions, illustrated in the first degree.
First I dress up as a character (bowler hat etc…)
I take a picture in the expression position.
I make a photo print.
I cut the silhouette of the character (about 10 cm)
I place it in a set.
I photograph the set.
I make a photo print and I color by hand the print with inks.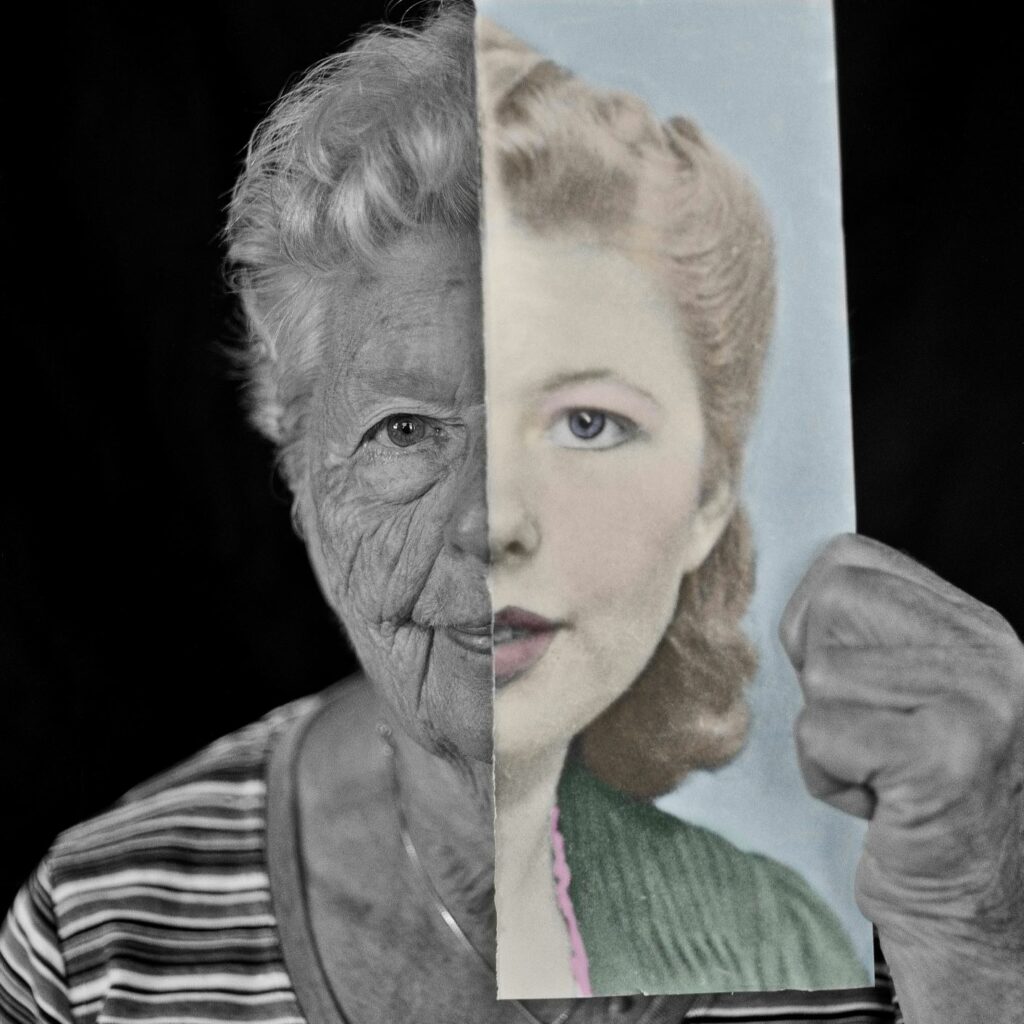 Your drawings and illustration?
I am self-taught artist. My approach to drawing is more organic. I have to draw every day!
I started with very loaded drawings, thousands of small characters made at the rotring. Then I had a big period where I was drawing in pencil, from old photographs.
I started drawing very colorful, with clownish and strange characters.
China ink, colored pencils, water color.
I started making comics. I have been working for more than a year on a graphic novel "Americanne Drime" The story of a mother (with 2 twins) who wins the lottery and goes to live in Los Angeles, the great life!
Your graffiti and murals?
It's new! Currently I stick to the walls of Paris (in strategic places) my character ZOZO "TOUS EN SLIP" and I prepare the painting of a large wall for this spring…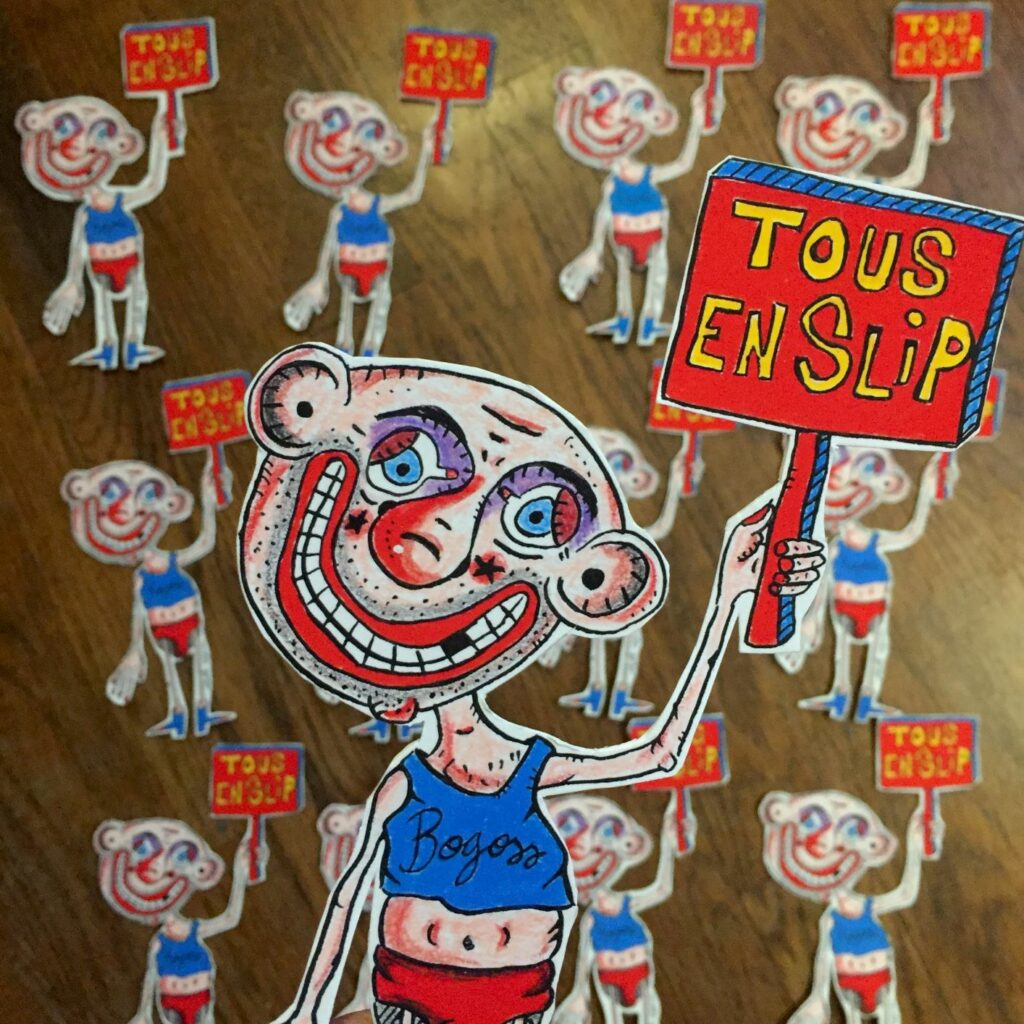 Favorite other artist(s)?
Emil Ferris, Robert Crumb, Buster Keaton, Diane Arbus, Lisette Model, Roland Topor, Tomi Ungerer, Georges Carl, Gilbert Garcin, Man Ray, Steinberg, Serre, Jerome Bosch, Marc Chagall, Brecht Evens, Max Ernst, Winshluss, Irina Werning's, Mr Bingo…
My favorite Galleries (Paris): Galerie Martel, Galerie Art Factory and Halle st Pierre.
Any projects you want to hype?
Take a look at my photonovel – english version avalable at BOLOPAPER publisher: https://bolopaper.com/shop/love-photo-color/ It's a love story with a happy ending, I had to interpret all the characters, because I did not have a sufficient
budget! 😉
And you can have a look at my stopmotion movie « BLAKOL, the dark side of the moon » on vimeo (https://vimeo.com/354603711)
It's my solution to save the world – it's quite topical with what is happening right now in the USA.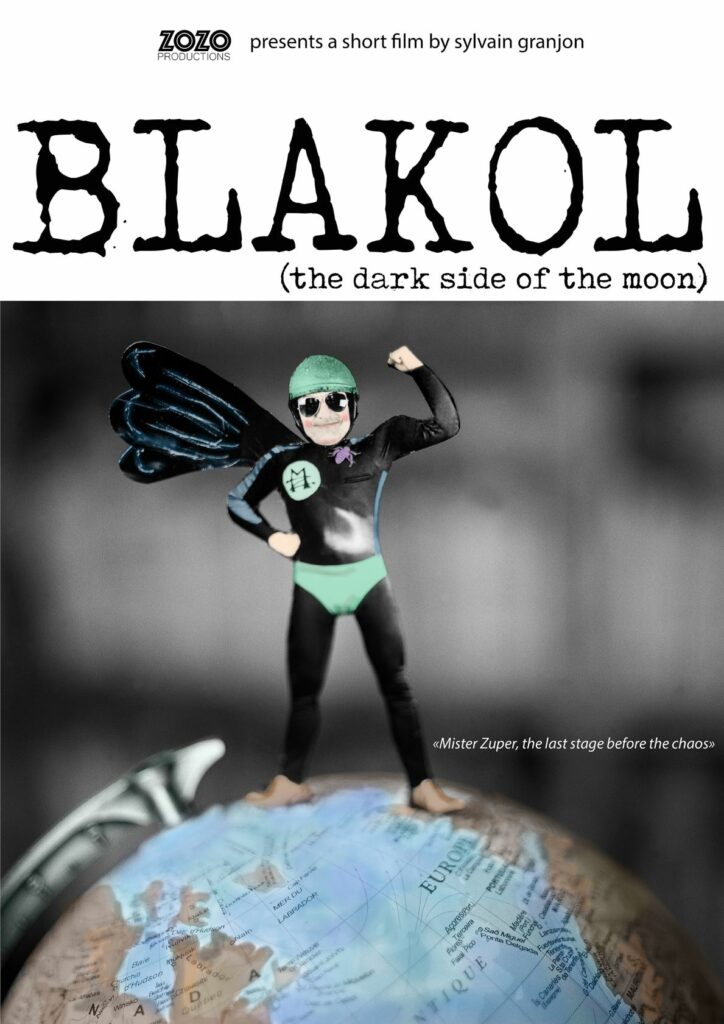 If people wanted to work with you, have a chat or buy something – how should they get in touch?
Instagram Mister Zozo – https://www.instagram.com/misterzozo/ or Sylvain Granjon photo – https://www.instagram.com/sylvaingranjonphoto/
My website www.sylvaingranjon.com
I'm open for all collaborations with artists, gallery, festivals…. and I make often some art exchanges with artists I liked! It's the better way to make a collection!
Odds and Ends
If you could live in any place, during any historical era – when and where would that be?
…and why would you choose that time and place?
Hollywood in 1920, I will have tried to get hired by Buster Keaton!
What role did toys play in your childhood(s)?
Not a big importance. My toys were the trees.
We grow up in a big park with my 2 brothers and one sister.

Drugs – waste of time or gateway to the universe?
I've been told it's wrong to do drugs.
Is that true or not?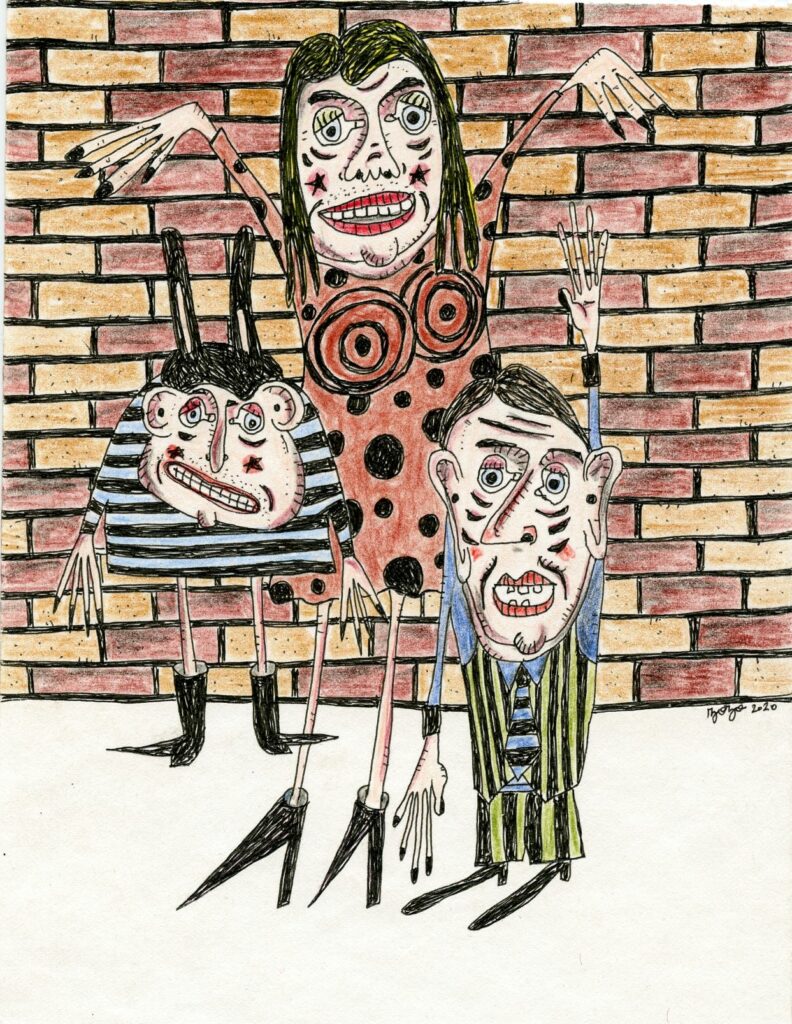 Who was your 1st crush and why?
No idea sorry!

Does sex change everything?
Without sex I will not be here to answer this question no? 😉

What are the top 3 items you own?
My bike (love to bike in Paris.)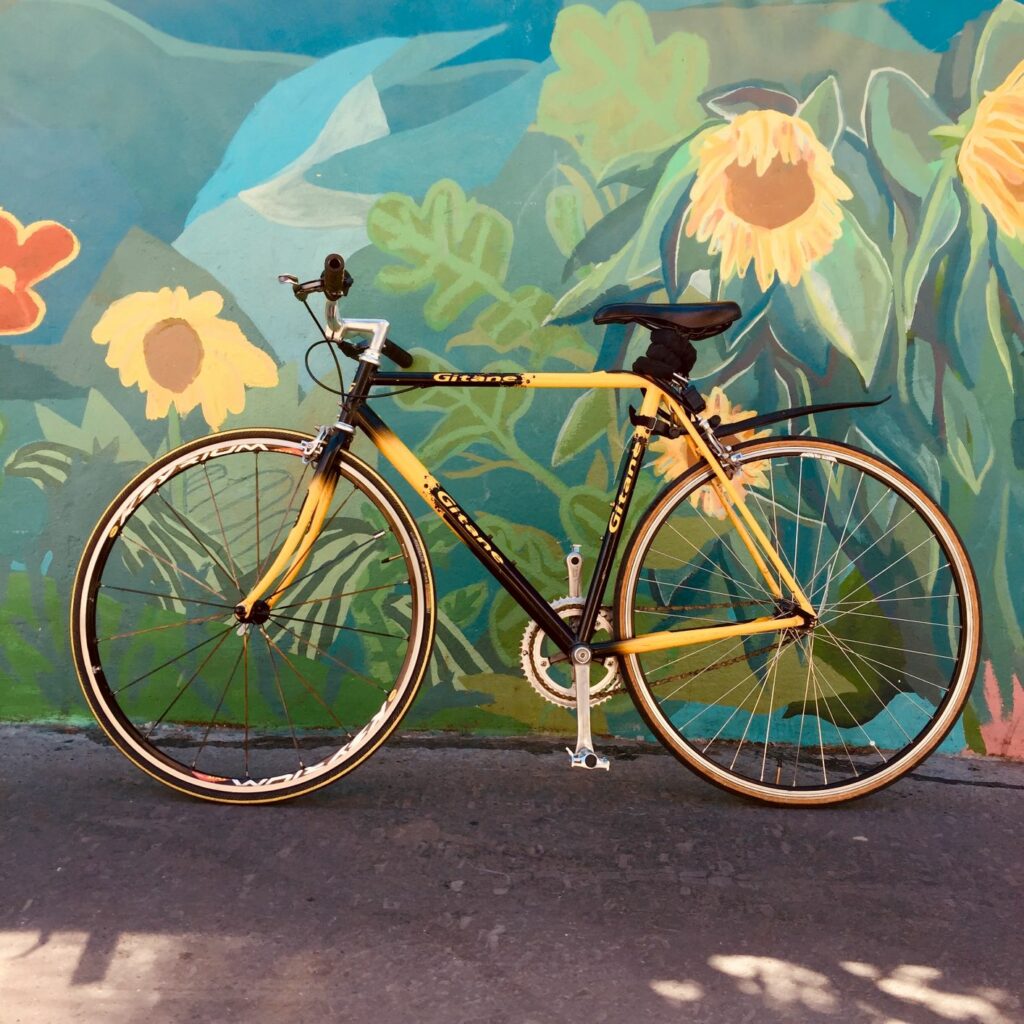 My Ukulele.
….and my camera (an old Mamiya medium format from 1980.)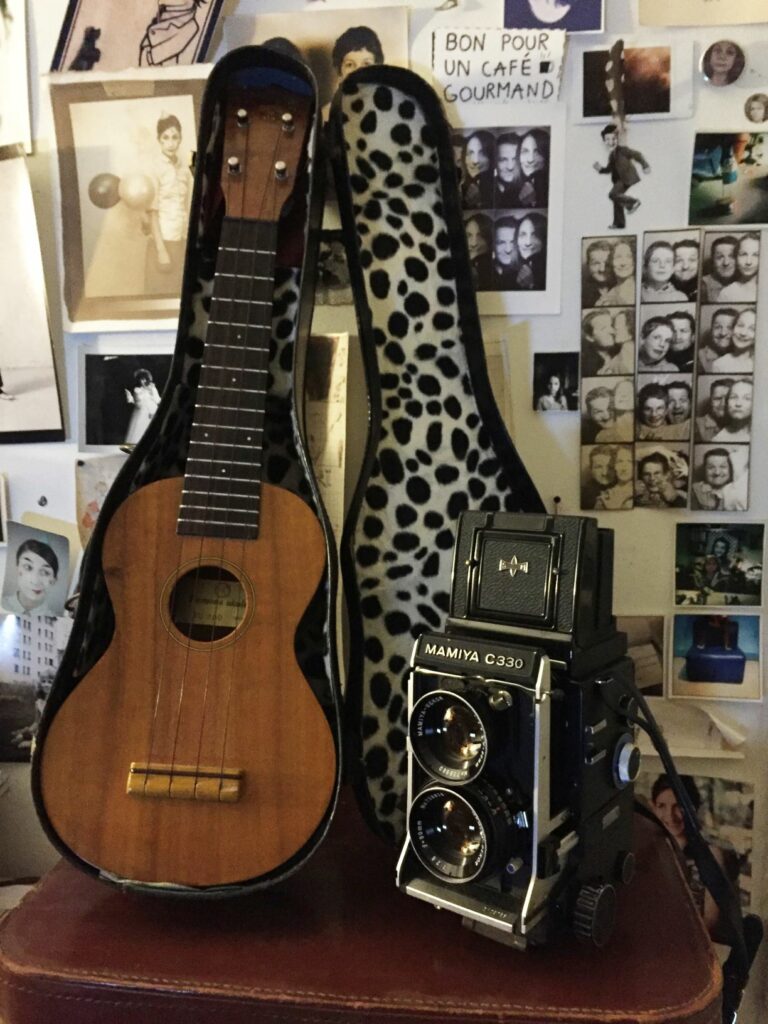 In a fight between the two iconic fictional French-men: Obelix (from the comic book The Adventures of Asterix created by René Goscinny and Albert Uderzo) Vs. Babar the Elephant (from the book series created by Jean de Brunhoff and his wife Cécile de Sabouraud) – who would win and why?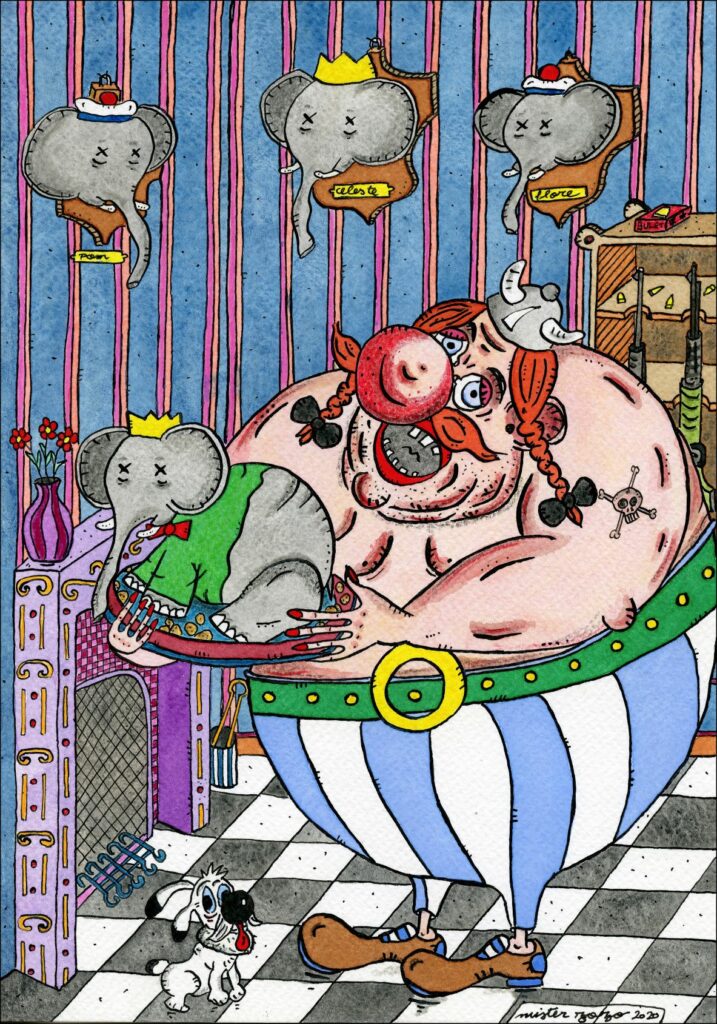 Please describe your last dream in detail…
Impossible! It would be censored by the Australian government and you would be locked in prison for complicity.

Of everything you have done, what would you most like to be remembered for and why?
I made two beautiful children who, I hope, will pass on what I did when I can no longer do it, for cause of death….
Links