Nicholas 'Tinman' Johnson is an Australian artist, cartoonist and filmmaker releasing works through his 'PEP 29' brand. Inspired by the visual aesthetic of early 20th century cartoons and animation, Tinman has created a whole fictional universe populated with his unique, irreverent and downright cute creations – such as Harvey the 29th. A musically talented, loving yet petulant figure, who stars in many of Tinman's comics.
(Editor: Harvey the 29th is featured as the header image to this very interview!)
Also an accomplished musician and songwriter, Tinman records and releases songs with his band 'The Yellow Stripes.' Who have so far released a 7inch vinyl record and have big plans ahead for more records, concerts, collaborations and general frivolity.
Along with his art and music, Tinman has been collaborating for years with fellow Australian artist Corinne Zinger-Humphries aka Kittipilla on toy versions of his creations. Which Tinman designs, and Kitti produces in various fabrics and other materials. All of which are vibrant, lovingly crafted, unique, and full of personality – just like all of Tinman's and Kitti's creations!
With Tinman having recently released the debut 7inch record from his aforementioned band 'The Yellow Stripes', and continuing to wow his growing legion of fans with his comics, designer toys, animations and art, we thought now was the perfect time to ask Tinman some questions about life, the creative hustle, music, and a whole lot more
You can read it all, via the interview below:
Getting Acquainted
Name + D.O.B?
Nicholas Johnson, 30th December.
City, State and Country you currently call home?
Sydney, New South Wales, Australia.

City, State and Country you're from?
Wollongong, New South Wales, Australia.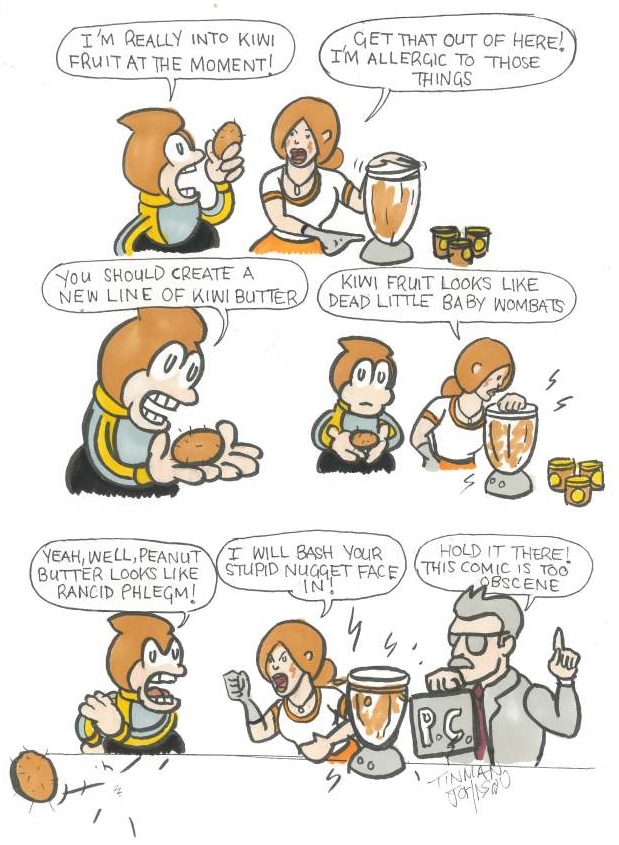 Please describe some memories from key stages of your life: concerts, art, toys, romance, hunting, school, politics, crime, religion… ANYTHING really!
* Age 5 – beginnings:
Two words: 'Sesame Street'. Bert was my favourite. Still is. Jim Henson's designs may be responsible for my love of silly things and simplicity.
Discovered Mickey Mouse – Again simplicity. The design of the 1929 Mickey Mouse is perfection. Ub Iwerks got it spot on.
Started scribbling a character who later became known as 'Harvey' (1995).
* Age 10 – continuations:
Wanted to be the best animator in the world. Made my first animated short. It was about this time that animation studios went digital and lost a lot of spark after getting rid of their ink and paint departments.
'Aaahh Real Monsters' was my favourite show. Space Jam my favourite movie.
* Age 15 – getting serious:
I actually ditched most of the creative stuff in high school. It was not seen as cool, it did not get the girls. This is one regret as a kid as it set my art back ages.
Being an overweight teenager who went to a sports high school, fitting in was tough. That's why I always encourage kids (especially teenagers) to keep going with their passions (see Justin Langer quote below).
I did, however, start learning the guitar.
Actually got pushed to the ground for liking the Beatles.
* Age 20 – young adult:
These were the music years and just windmill punching through life. About this time I was in a few bands, was doing music production courses, had a radio show and a stellar Woolworths career.
The art was still very much suppressed.
There were a lot of naysayers in my life at the time who felt I needed to get a real job…
At 20, my good friend Patrick 'Wombat' Hutley gave me the nickname 'Tin Man'. We were playing cricket for our club and I was batting. As the innings wore on, there was more and more laughter coming from the sidelines. When I came off they were laughing and said, "You look like the tin man when you run!".
The name stuck.
* Age 25 – adult mode:
Time to start growing up. Went to university to become a teacher. Something that I love dearly as it has given me a daily focus and equipped me with skills that I have transferred into the cartooning hustle (such as external company liaising).
At this time, I decided I needed to draw or I would die! So I launched a zine with my characters Harvey and Marny. Just prior to doing this, I worked in central Queensland as a labourer where the 12 hour days would be spent damaging expensive machinery and dreaming up story ideas for comics. When I got back to NSW, these ideas were put into drawings and handed around.
* Age 30 – fully formed:
Returned from teaching in the U.K. determined to establish myself as a teacher and a cartoonist. This however is proving to be too much. The phrase 'biting off more than one can chew' has never seemed truer.
Fully formed? No. I don't think anyone really ever is and, if that's the case, it must be a scary thought to feel that you've stopped progressing. Really, I feel like I'm just getting warmed up.
The desire to push ahead with what can be done in the realm of cartooning and graphic design is overpowering. After doing this for 10 years, I'm just learning to narrow down my narrative focus for my characters. The serious stuff doesn't work for me. People like the silly and absurd which suits me. What I'm trying to say is trial and error. Keep failing.
* Age 35 – meanderings:
Not there yet. I would like to take a year off teaching and drive around the country to promote my art.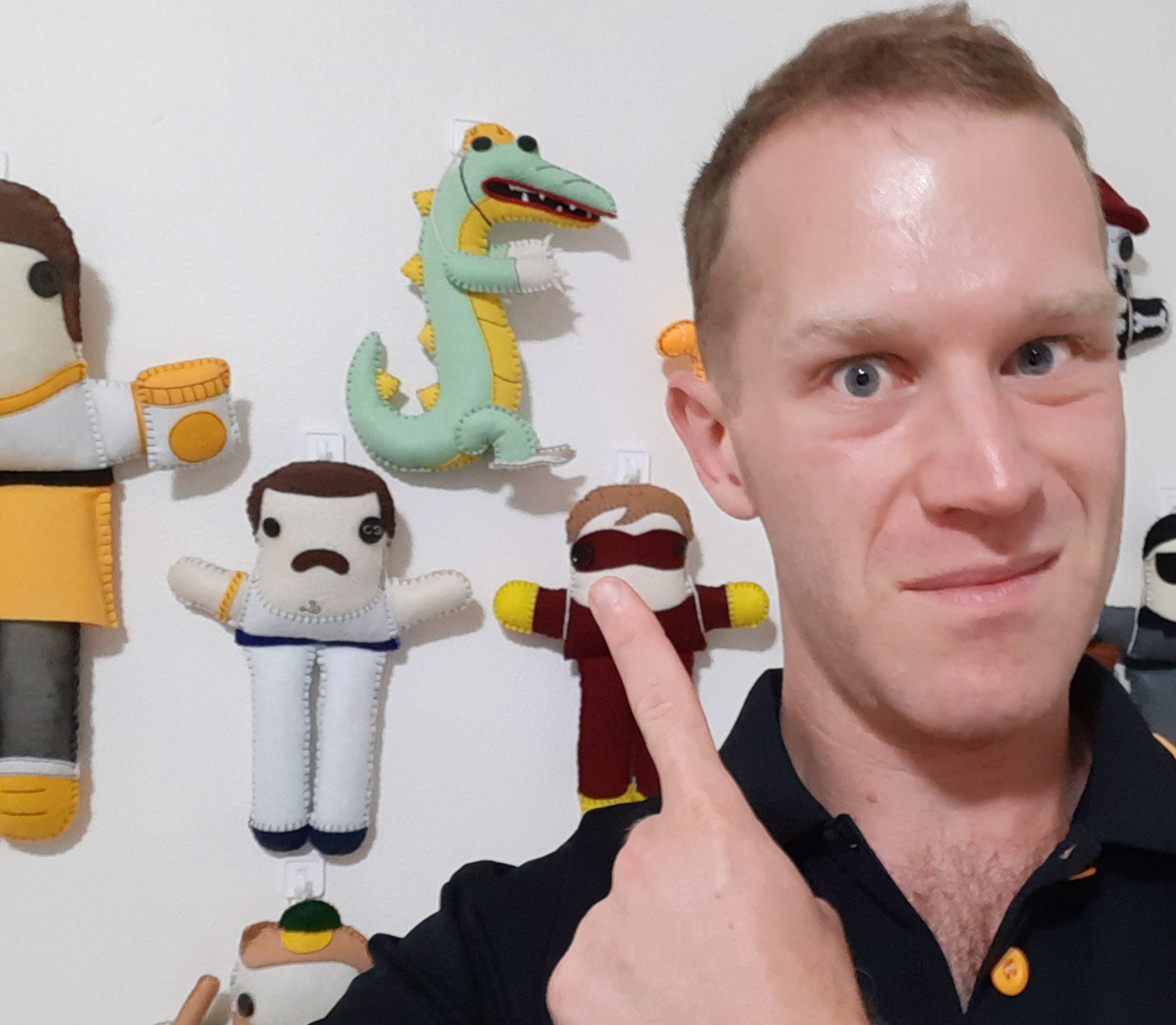 Personal motto(s)?
Futurama (cartoon created by Matt Groening): "If you do things right, people won't be sure you've done anything at all."
Justin Langer (Australian cricketer): "Just hang in there because you never know what's just around the corner."
The Wizard of Oz (film): "A heart is not judged by how much you love; but by how much you are loved by others." (I want this as my epitaph).
Personal: "Really, harden up and get your shit together." (I need to tell myself this all the time.)
Whilst we know you through your art, comics, films and music – care to share with us the details of your other creative endeavors… if any?

I've also designed a series of cricket caps that hark back to the 1970s World Series Cricket days. They got that fashion right. Nice tailored shirts with strong collars.
Being a fussy person, I've found that modern men's clothes generally don't accommodate my aesthetic tastes so I've found myself designing clothes that I would like to buy/wish existed. This usually involves slim-fit polo shirts or ringer tees. All lined with a dark yellow, of course.
The other area I'd like to explore in later years is puppetry. I've built a few and made some videos for the kids to teach concepts of weather. That might come after I tire of doing comics. Puppetry allows a person to bring out characters they may have within and act a little less inhibited. They're also great fun to design and build. Everyone can relate and enjoy puppets in some way.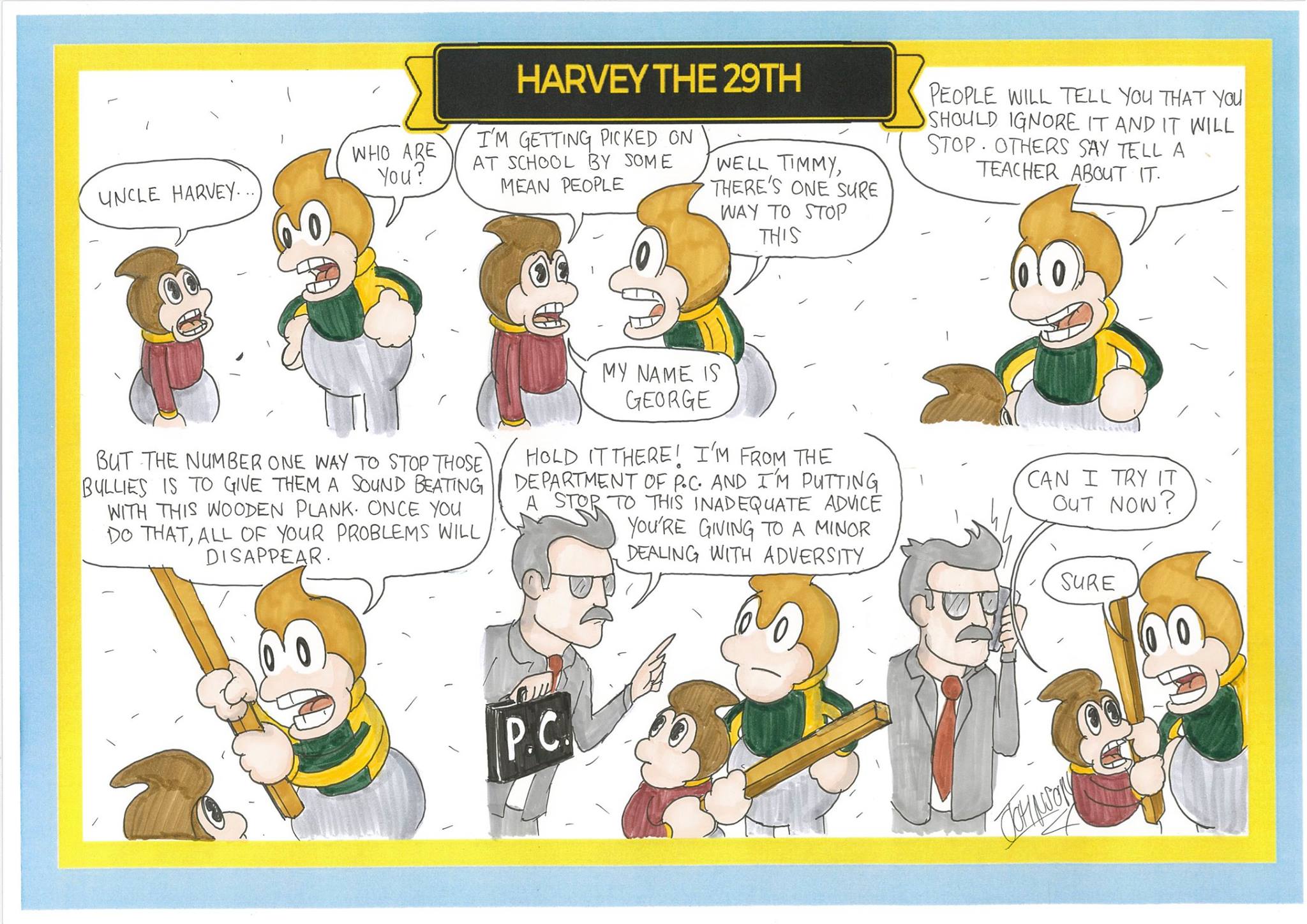 Art, Design, and Music Questions
When and why did you first start making art of any type!?
Been scribbling ever since I could remember.
Why? Necessity! Otherwise I'd go mad.
Everything I produce is something that I would like to buy.
I love merch. I become obsessed with collecting certain band's items, TV shows, cricket products. The best thing about it is coming across a rare artefact I don't own (such as a vinyl 45 or t-shirt.) Hopefully, one day, people will find something of mine that they can love.
Something obscure.
It's all obscure, actually.
The early Mickey Mouse merchandise is a huge inspiration as they're so aesthetically pleasing and diverse. That's why I design what I design. The plushies, the board games, the vinyl records, the badges, the caps, the animation. All because they're tangible offshoots of what I draw.
I'm well aware of the 'selling out' tag that Bill Watterson (for example) was adamantly against. For that to happen, however, you first need to be successful and then cash-in on that success.
I lose quite a bit of money doing what I do. The plushies, for example, are sold at cost price as are the zines. As soon as I give one as a gift/promotional item, boom! Straight into the red. It's never bothered me.
Just looking back on all of these products and designing future products is why I do this. I'm very proud of what I've done.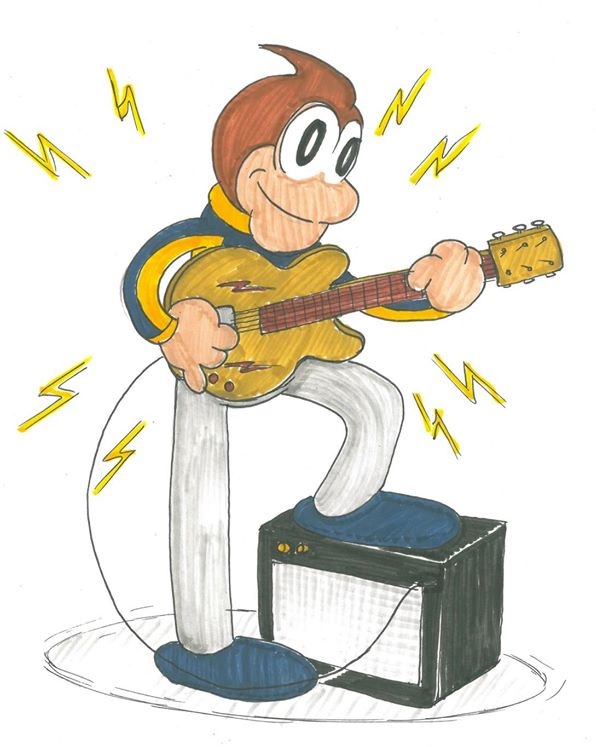 … and any pivotal artistic moment(s) / influence(s)?
Basically a gradual learning process. Every now and then something will grab my eye and I can't explain why. A military jacket or a colour scheme or a pattern.
Ever seen the bathroom design in 'The Shining'? That green/yellow art deco style should be applied to anything and everything.
At 19, I discovered the one thing that would complete my aesthetic profile; a cricket shirt. During a January cricket game between South Africa and Australia, I noticed the Australians wearing a totally unusual uniform. Gun metal grey punctuated with yellow. I fell in love instantly. I would kill to own one of these shirts and am still looking for one to this day.
From then on, everything I've tried to do has focused on integrating yellow in whatever design I've created. Especially neutral colours. This really switched me on to how colours can coordinate and can be applied to everything I design.
Please describe the process of producing your art – from original idea, to finished product!?
Pencil on paper, Pen on paper and Marker on paper: These ideas are usually scanned and cropped for printing or (in the case of the plushies) interpreted by the maker into felt form.
With animation, I generally do it all as lead pencil on paper then scan it and have the professionals ink and paint it digitally. Their input/contributions is beyond my technical capacities which is why I stick to pen and paper.
I could learn the technical side of things but it would take away from churning out ideas to further explore.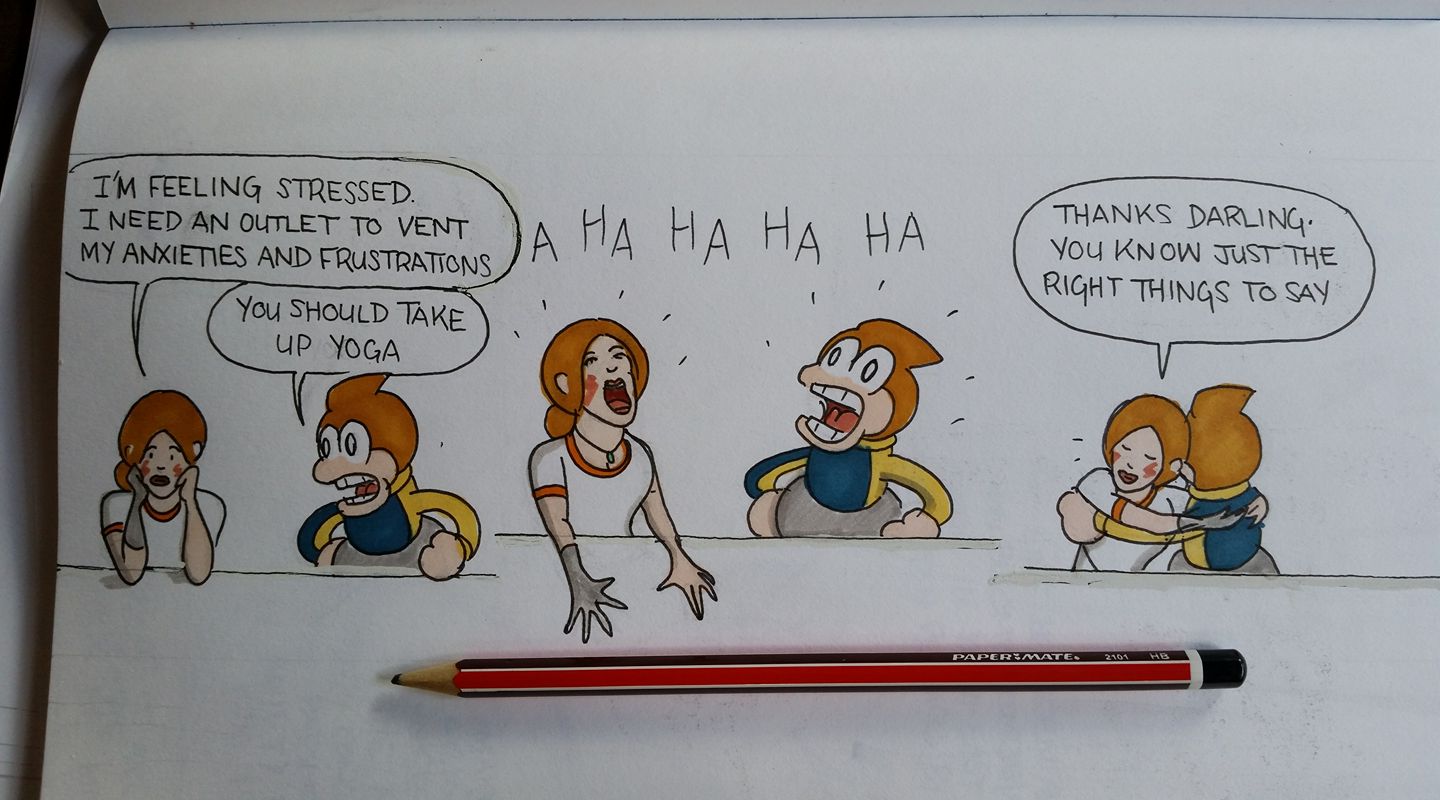 For those reading at home who may be unaware – please explain the who, what, and why of your band 'The Yellow Stripes'?
'The Yellow Stripes' consist of Harvey the 29th and Marny Russell. They formed a band as a front to promote Marny Russell's peanut butter products.
Obviously, the name is a play on 'The White Stripes' as there are two members (male and female) and a 'less is more' approach. Yellow Stripes are also my favourite aesthetic so, for me, it was a no brainer to name the band 'The Yellow Stripes'.
It really is another extension of the comics like the plushies, badges, caps, calendars etc. Think of the Archies or Gorillaz. It's a great tie in. All I wanted to do was release something on vinyl and design the whole process. It's also a vehicle where I don't have to be up front or have my face next to the product.
There are way more than two people on 'The Yellow Stripes' recordings. It's a fluctuating line-up which is nice because you don't have to rely too much on one other person. Being in a band is a tricky thing to get people in the same place at once.

The beauty of 'The Yellow Stripes' is the opportunity to work with others and let them have creative input. I write the songs then either record them with friends or farm them off to other musicians to interpret. If they want to change words or chords or melody, I'll give them a writing credit.
There's one girl now, Ellie Bartlett, who lives on Sydney's northern beaches and is doing half the upcoming album. She knows her stuff which makes my job easier.
Overall, it's brought together to appear like it's two people. There will, however, be 'The Yellow Stripes' gigs coming up. Again, fluctuating line-up. It's all about fun… and peanut butter.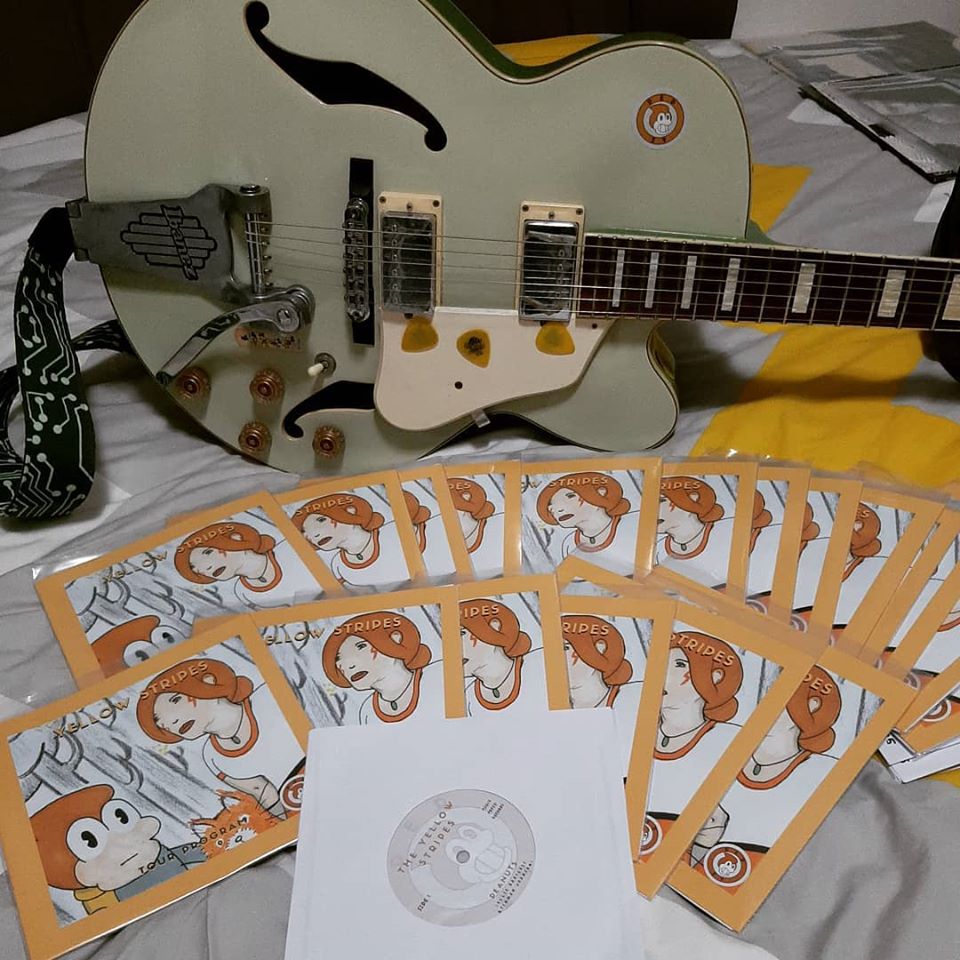 Worst aspect(s) of the art hustle?
Getting other people to understand what exactly you're on about or what you are trying to convey.
Sometimes there are those who don't quite get the effort and passion you put into your art. They want something they already know, easily accessible. Every other original creator feels this, too.
Being one person. Driving by yourself, setting up/packing up alone, opening your newly arrived products by yourself. It makes the process much more productive when you have someone there.
Best aspect(s) of the art hustle?
Being one person. No one to answer to or deadlines to meet.
When someone, especially a stranger, gets what you're trying to convey in an image or product even if they don't buy anything. That's gold. That keeps you going.
I'm a big believer in momentum in art. It happens when people jump on board with what you are doing. People chucking in ideas or even just moral support means everything.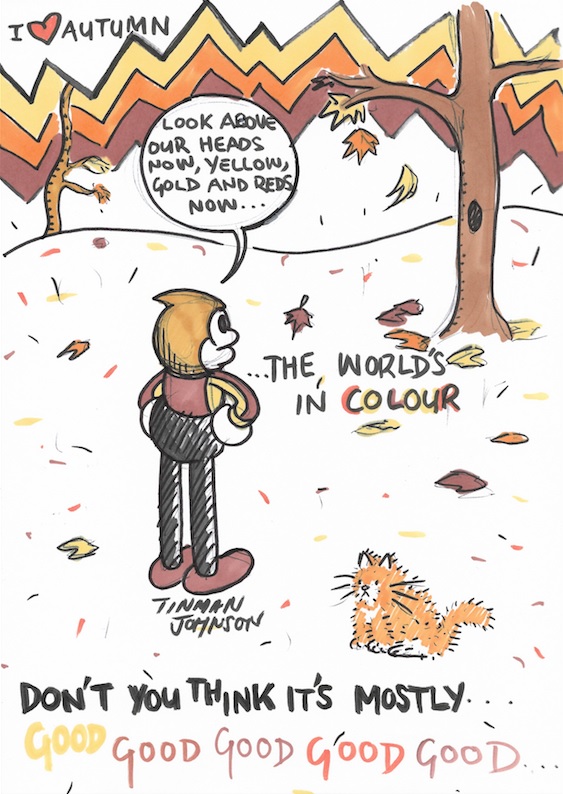 Favorite other artist(s)?
Wow, where to start… First the famous lot: Reg Mombassa, Ub Iwerks, Bill Watterson, Jerremyville, Gary Baseman and Frank Cho.
The local (Australian) lot: Anthony Calvert, Kittipilla, Evan Newby, Marcelo Baez and Hayden Fryer.
How has fellow artist Corinne Zinger-Humphries aka Kittipilla impacted your art and personal life?
We ask as we know you guys have been collaborating for years on plush toy releases of your designs.
Kittie is an exceptionally talented seamstress who has put many many painstaking hours into the PEP29 products.
Our collaboration came about when I really wanted to merchandise my characters but on a very small scale. That was 2012.
She's great for ideas of how to best plushify the characters or suggest a novel approach such as adding wire into the plushies or attaching little brooches to them. Stuff I wouldn't have thought about.
Personal life, not much. We're so busy with our own things, Kittie is often ill with one thing or another. I wish I could send her a package of good health so she's alright. We both love cats and adventure time and could talk for hours about non-plushy related topics.
We've known each other so long that we don't have to communicate too much over products. I'll give her a scribble and say "name your price". It has definitely added another dimension to my art because, every time a draw a new character, I think "how could Kittie logistically make this into a plush creation?". She always manages. I love looking at them when they arrive.
The Indigator plush was a particularly tricky one but it has proven by far to be the most popular. Over six sold! That is, they sold out almost immediately. That's never happened with the designs which will have a run of three or four and hang around for a couple of years. The PC guy and Jake (the cat) were probably the next best sellers.
Her designs are the first thing people look at when they see my table. Huge advantage having Kittie. She's also a fantastic painter. I'd like her to do more of that for me but I haven't told her that yet (she painted the Femme Superb issue #3 cover).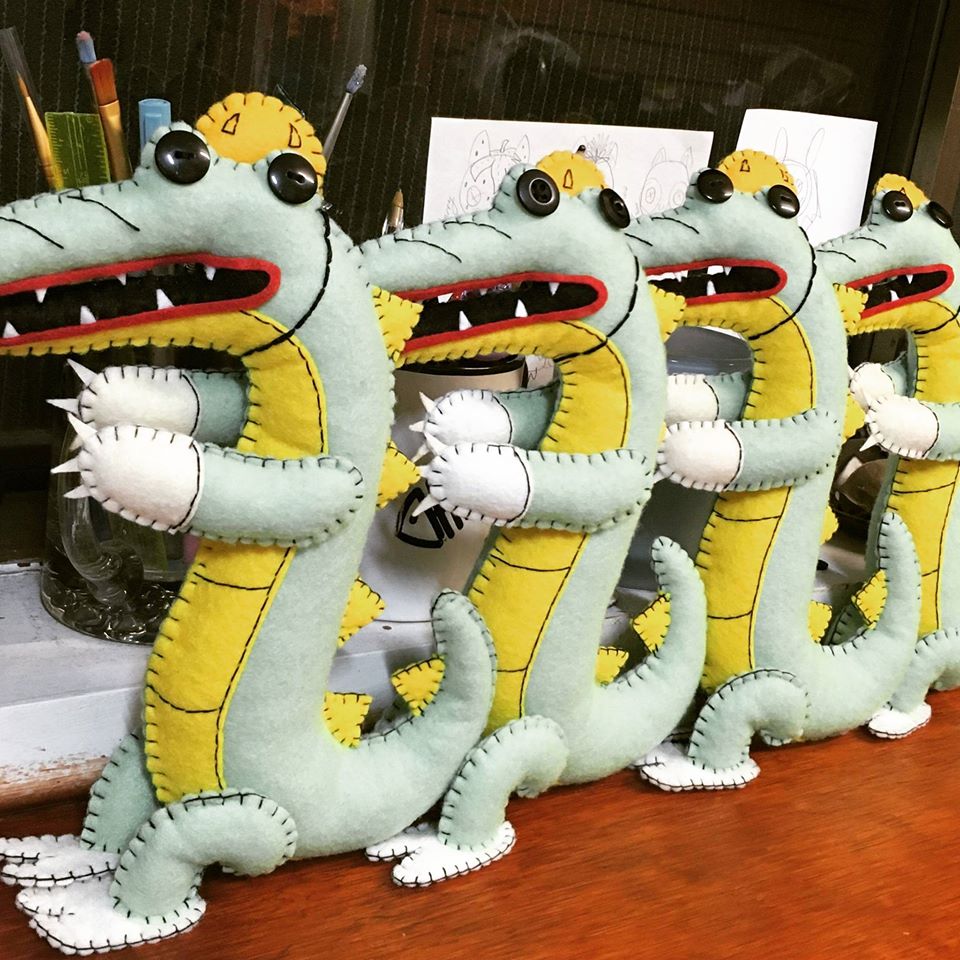 Any projects you want to hype?
Yes. All of them.
The Yellow Stripes have an album coming out next year. On vinyl and CD.
I'll be rereleasing Marny Russell's 'How To Be A Legume Goddess' Peanut Butter Cookbook in a premium format.
There are several animations in production at the moment. They're coming… It's just raising the finance that's tricky.
Inevitably, more plushies.
If people wanted to work with you, have a chat or buy something – how should they get in touch?
or send me a message through the Harveythe29th facebook page: facebook.com/Harveythe29th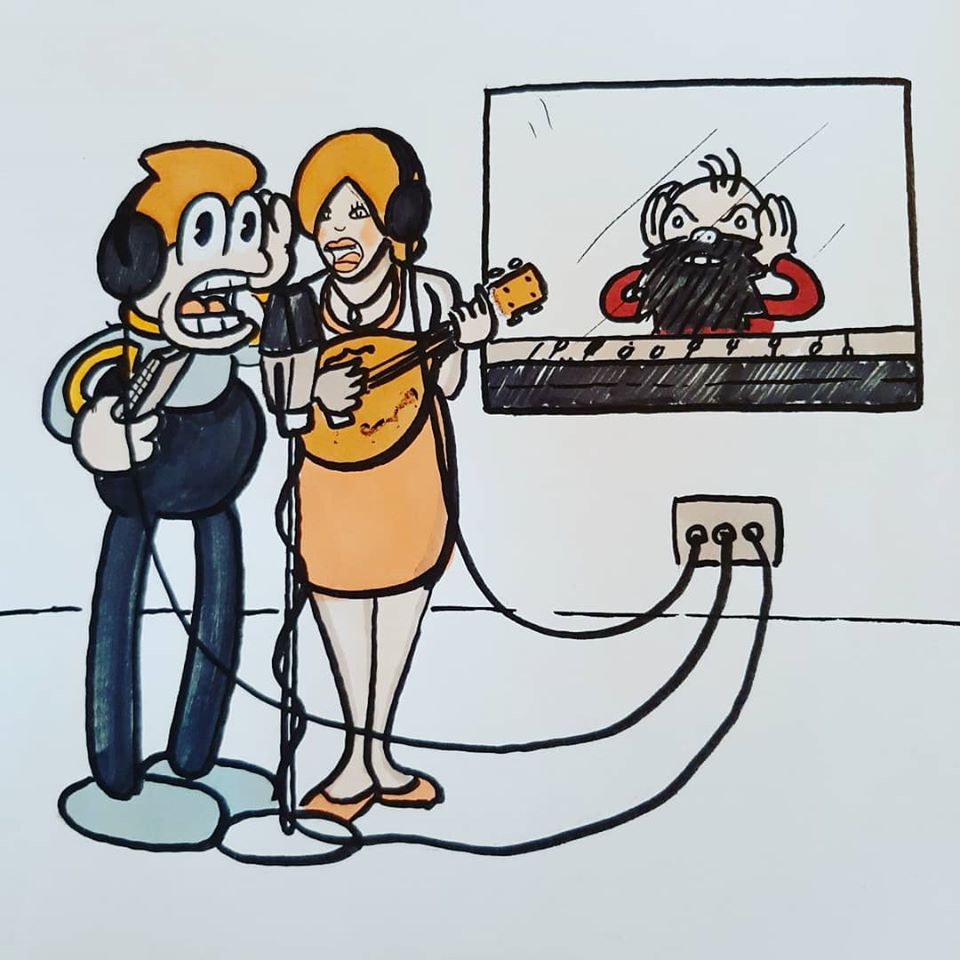 Odds and Ends
What role did toys play in your childhood(s)?
An enormous role! I think most kids have an abundance of toys anyway.
I'll never forget the morning I woke up to find a Bert puppet next to my bed. I took it everywhere, got it dirty as kids do. Another similar one was the Ossie Ostrich I received for my sixth birthday.
I always treated my toys as living thing, sort of like friends/pets. They were like the 'welcome home' crew when I was a kid.
Drugs – waste of time or gateway to the universe?
Waste of time.
I've been offered many things including pingers and acid but really I've no curiosity about that.
I am hooked on sugar. That's all…
It's not a moral or religious thing. Each to their own. I've never felt the need.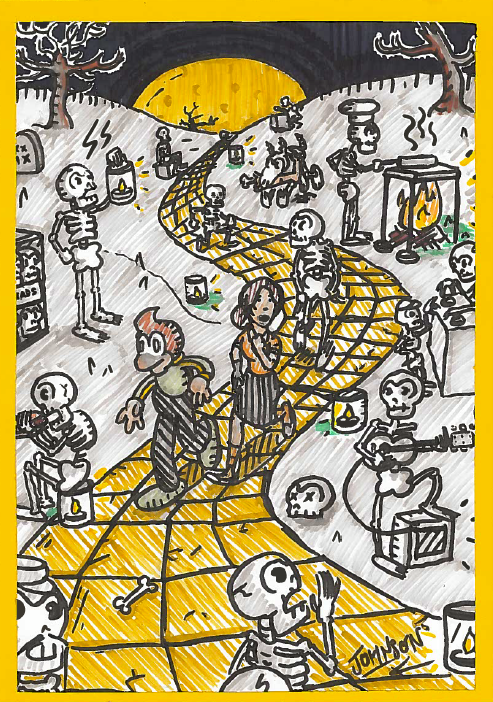 What do you think the Australian psyche / zeitgeist is today?
Lazy.
We've got it too easy.
We lack foresight (generally speaking).
Who was your 1st crush and why?
Really don't remember.
Probably someone in primary school.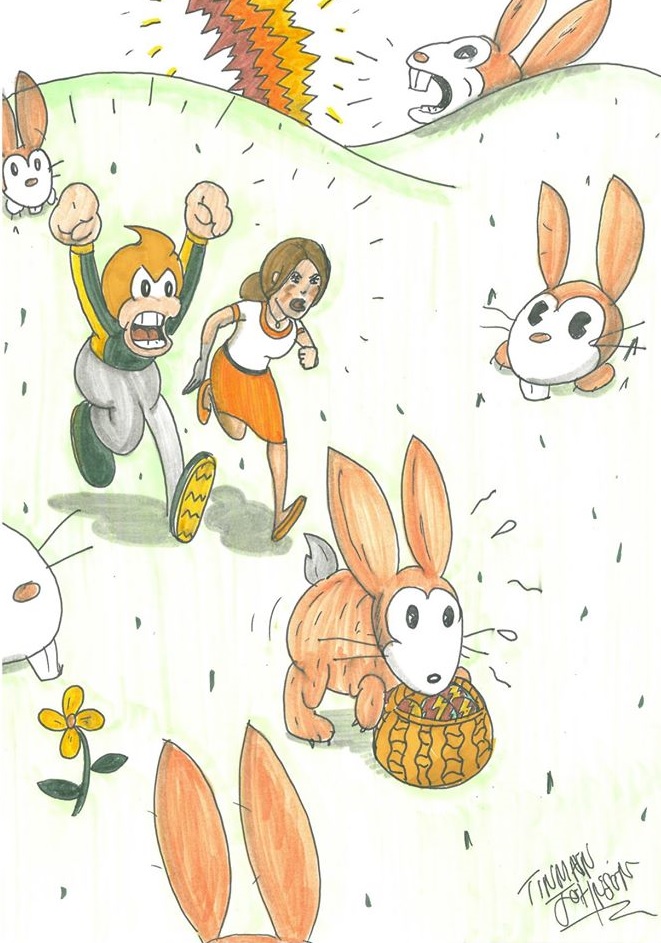 Does sex change everything?
I thought it would but no, it doesn't. Unless it's between friends, then it does.
What are the top 3 items you own?
[Please include photos or drawings of them!]
Match-worn cricket shirts. They're so much better than the replicas.
More care has gone into their manufacture (embroidery wise). The rarest is a 1979 one day shirt. About 20 of these exist. Notice the yellow and green stripes.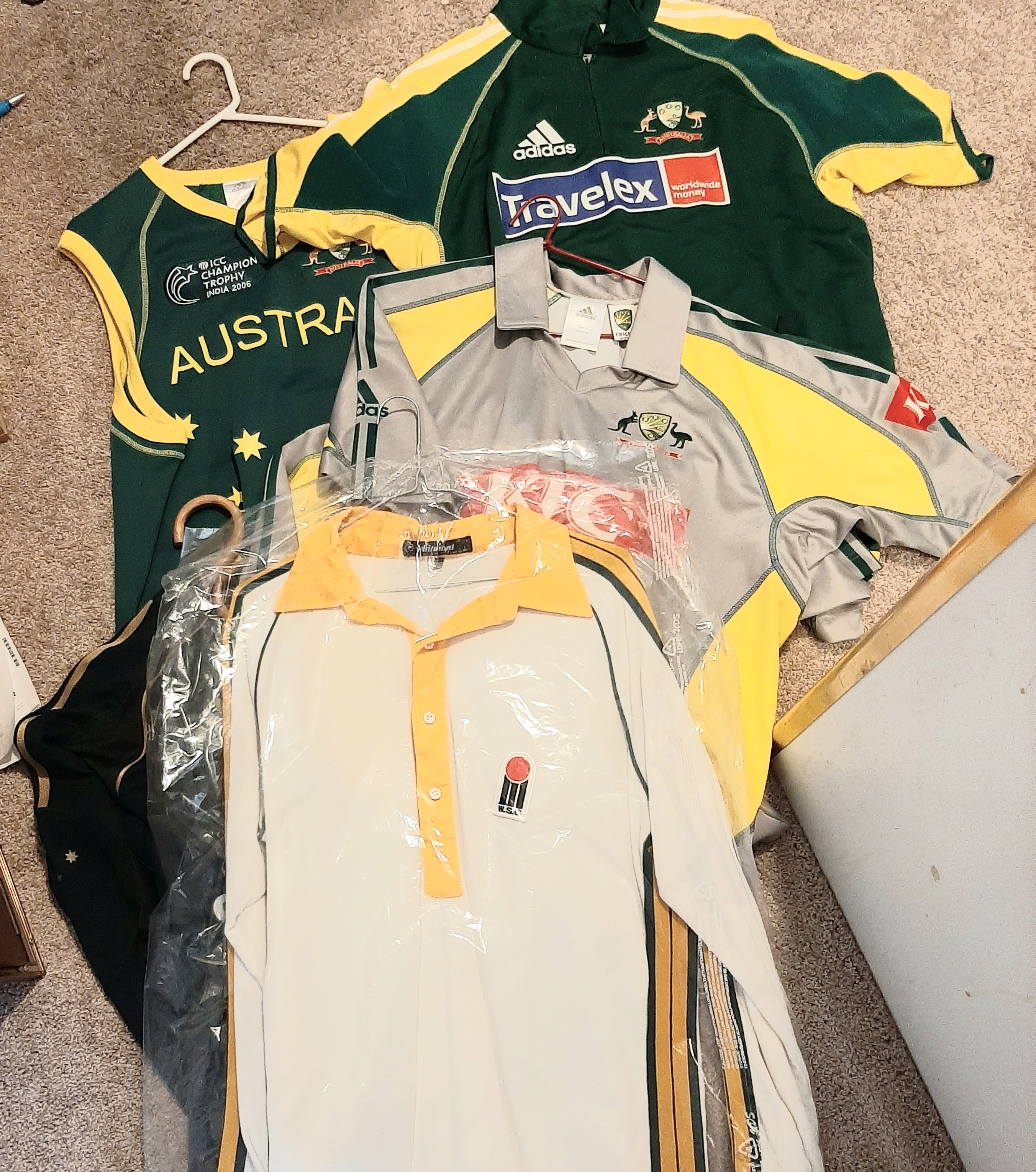 Mental as Anything collection.
Mainly, it's just the singles I'd collect. Not only for the artwork (usually by Reg Mombassa) but the b-sides as well.
Many of these you can't get online or on CD. I'd like to meet someone with a better collection (or perhaps not, there's a certain level of collecting things where people become absolute nutters and have no lives).
The Mentals got it right. The amusing artworks, the entertaining songs, the obscure rarities. All for the sake of art, really.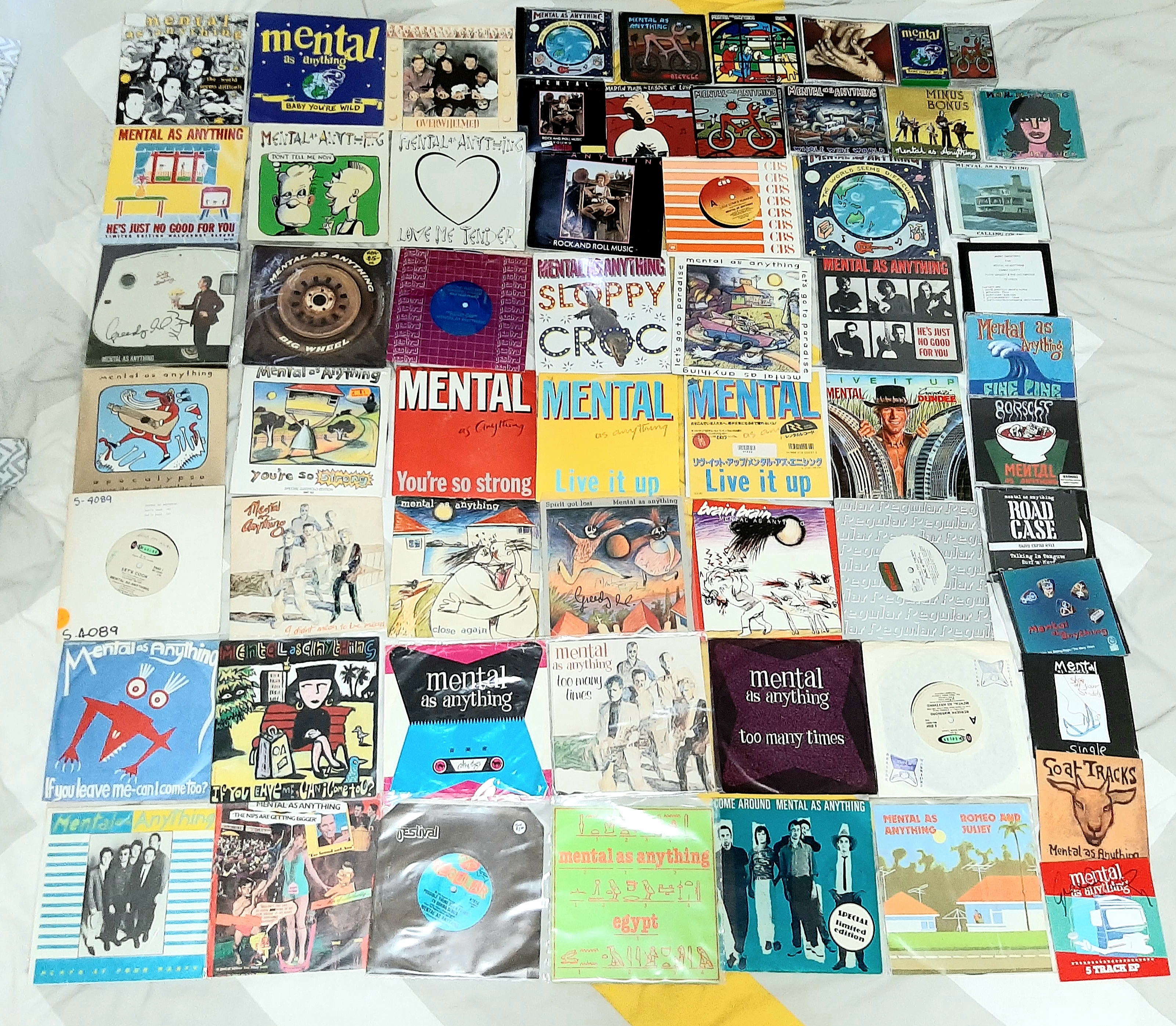 Custom guitar.
I was too poor to afford a smoke-green Gretsch and I received a red Ibanez for my 21st.
I had a bigsby put on the bottom and, years later, had it painted green. This is my workhorse. It's so comfortable and chunky. I like chunky guitars such as this and the jumbos. Ibanez have particularly comfortable necks.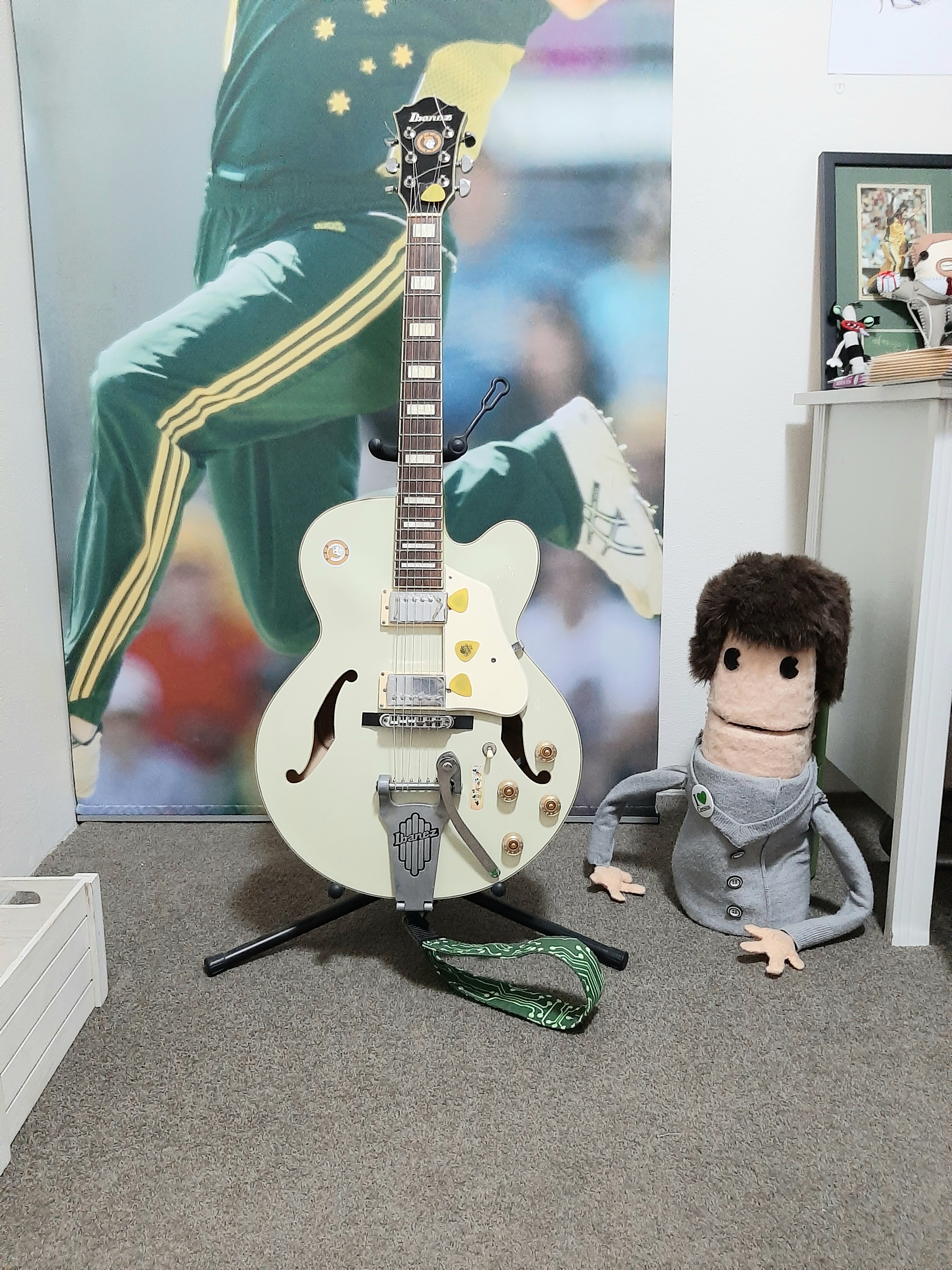 In a battle between your two creations: Harvey the 29th Vs. Captain Closet – who would win in a fight and why?
[Please draw the battle in all its violent beauty!]
It's a no brainer. Harvey.

Captain Closet gets his lackey Freddie Bot to do his dirty work (all of it). Captain Closet is a coward whereas Harvey is a determined, yet quiet, hero who will attack only when provoked. Captain Closet likes to provoke. He's such a shit-stirrer. We've all known someone like this in our lives.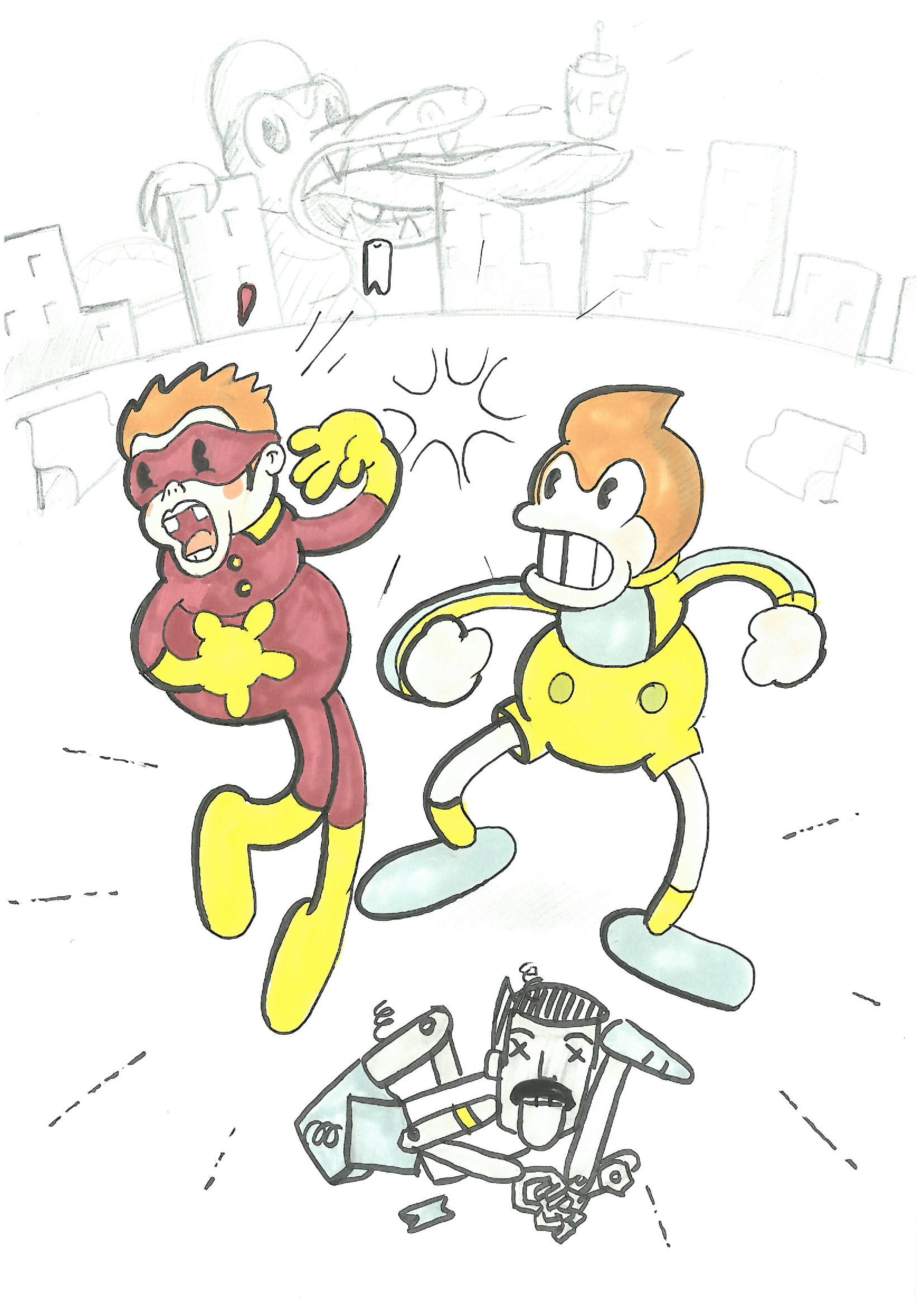 Please describe your latest dream in detail…
They're actually really mundane…

A bad dream involves me inadvertently swearing in front of children. This one happened last night.
I was talking with another teacher when I dropped a curse word in front of a kid. The school was an entirely different setting. That was the only novel part.
Other dreams will involve conversations about whether or not certain admin work has been completed. Gone are the adventurous dreams of when you were a kid!
Every now and then there'll be a dream that draws out all of the emotions but they're few and far between.
Of everything you have done what would you most like to be remembered for and why?
Harvey the 29th and 'The Yellow Stripes' but people seem to like Indigator and Captain Closet more…
Australia really doesn't hold their own in terms of iconic cartoon characters. Who do we have? Blinky Bill? Ginger Meggs? Dot and the Kangaroo? They're all creations from 100 years ago. They were good in their day. Not anymore and not for such a long time.
I told a Ginger Meggs representative something along these lines last year. He was less than impressed when I said my creation (Harvey) was funnier than his (or the creation he was working for). I actually believe this. Not from a delusional point of view where Harvey is better than everything, no. I'm saying Australia has little in the way of original iconic characters.
We have such fantastic artists but they're working for someone else's vision overseas. It would be nice to see, if not Harvey, someone with the talent to hit with a character that we can put on Aussie adverts. A character who is funny, recognisable and relatable.
I'd like to be remembered as the guy who cut through the complex corporate stuff and brought back simplicity to entertainment by doing my own thing.
Even if I fail miserably, I'm having fun!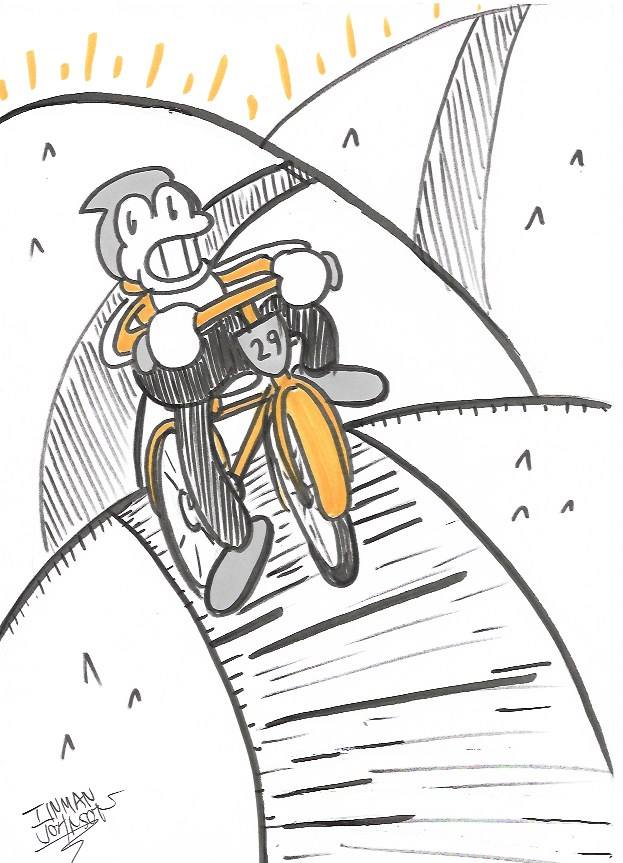 Links