Rory Hill aka Frogman is an Australian rapper and producer, well known for his solo work and collaborative efforts with lauded crew Beastside who released his debut solo EP 'Pondscum' late last year to much acclaim.
In addition to his music work, Rory also drew upon his acting chops to act as Fingo, your friendly neighbourhood drug-dealing-lad, on cult Australian web-comedy-series, 'Streets of Sydney'.
Rory imbues all all his creative efforts with his personality – all boisterous fun, street smarts, humour, pop culture references, total honesty and a unique worldview; endearing him to hip hop fans both locally in Australia, and internationally.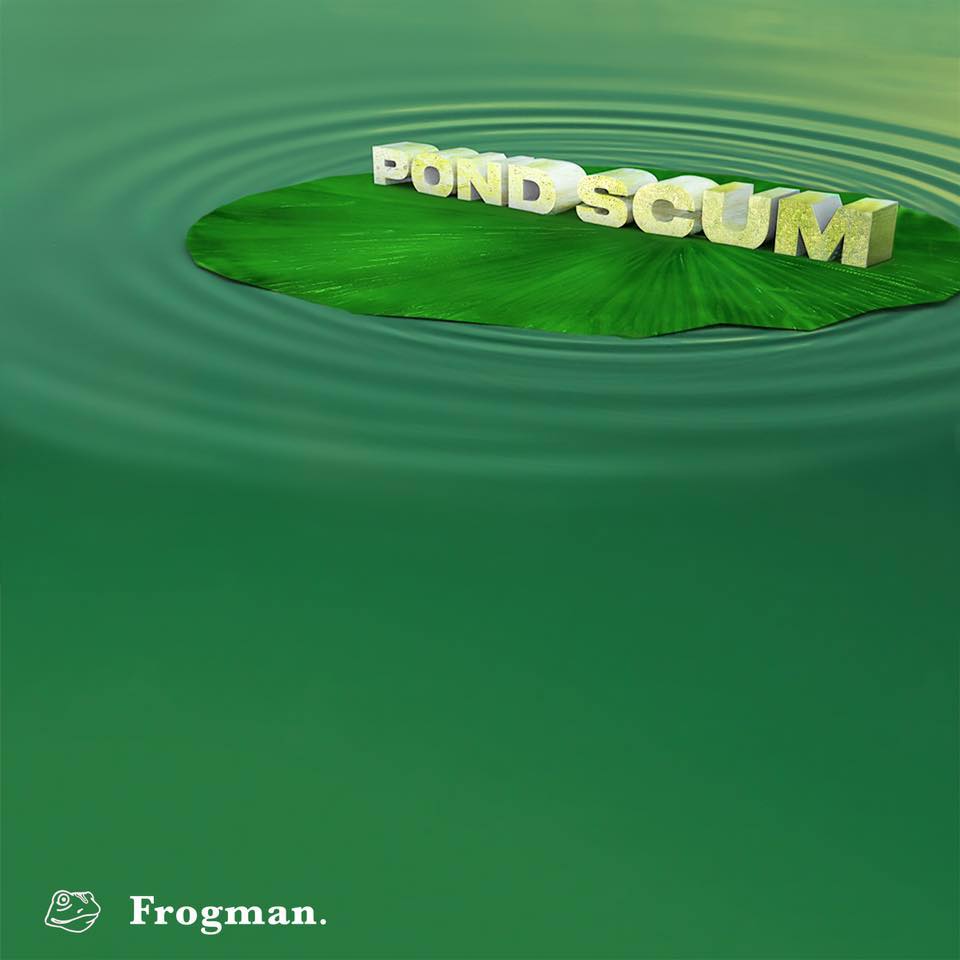 With Frogman having recently released his debut solo EP and Beastside about to drop new material, we thought now was the perfect time to ask the Frogman all about life in the pond, music, concerts cancelled due to flooding and a whole lot more.
Read it all via the interview below…
Getting Acquainted
Name and D.O.B?
Rory Hill aka FROGMAN
21/04/1990
City, State and Country you currently call home?

SYDNEY, NSW, AUSTRALIA.
City, State and Country you're from?

WHERE I LIVE – SYDNEY, NSW, AUSTRALIA.
Please describe some memories from key stages of your life: concerts, art, toys, romance, hunting, school, politics, crime, religion… ANYTHING really!
* Age 5 – beginnings:

I can't remember much except being the runt of the family – three older siblings.
Well fed well looked after.
Apparently I was a bit quiet which is strange considering how much of an extrovert I turned out to be.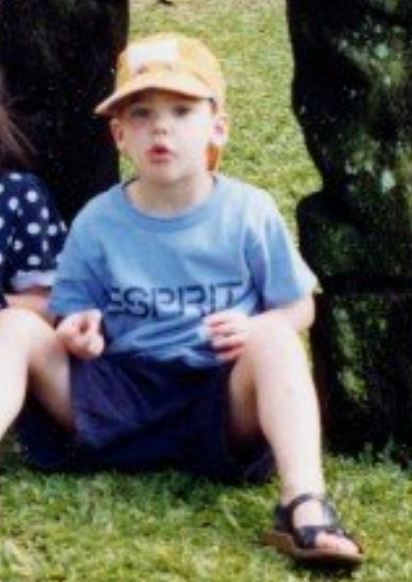 * Age 10 – continuations:

Just moved east from inner west.
Got into sport with cricket and rugby as focus sports as well as athletics. Won the all round athletics award for under age kids in year 3. An award I cherish to this day as I ballooned out few years later into a portly young man, who cherished a whopper more than a PB. But yeah never really into music that much just a sports nut who loved cricket and footy.
* Age 15 – getting serious:

Love of sport continues and start boozing pretty hard on weekends with mates. A lot of park parties and "gathos" (small parties) where an interest in dancing blossoms. Once danced in front of a whole 16 year old party to the tune of 'strings of life' – Derrick May (danny krivit edit) not much else to write home about.
I had started acting by about 17 and really enjoyed my time in Year 11 and 12 drama.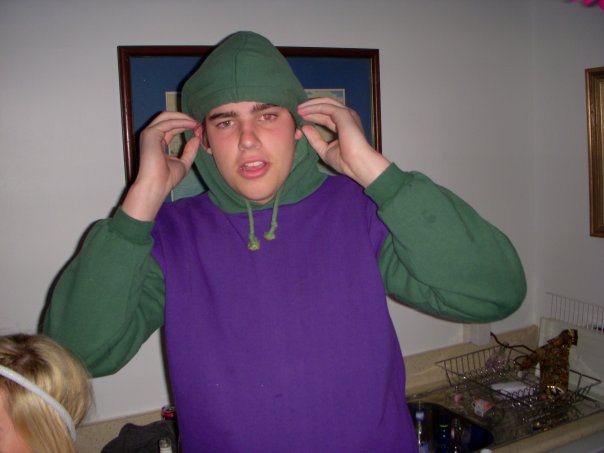 * Age 20 – young adult:

Went to Canberra to study Sports Journalism at age 17 so been down in the ACT living and breathing sport for a few years. Never really got settled as I would travel back and forth every weekend or so. To catch up with mates, go to house parties where techno and house reigned supreme or to play cricket and Basketball.
I had linked with a schoolmate guy brown of Mammals fame around 21 years old and started making hip hop tunes with him under the moniker "The Pharm" but we were not taking things very seriously, well I wasn't anyway… the next year I had started dating a long term girlfriend and getting into writing a lot more raps in my spare time.
I started a rap crew with two mates in Canberra and we recorded a mixtape under the moniker Apex Texts that I hope will never see the light of day – but Good times were had writing that record.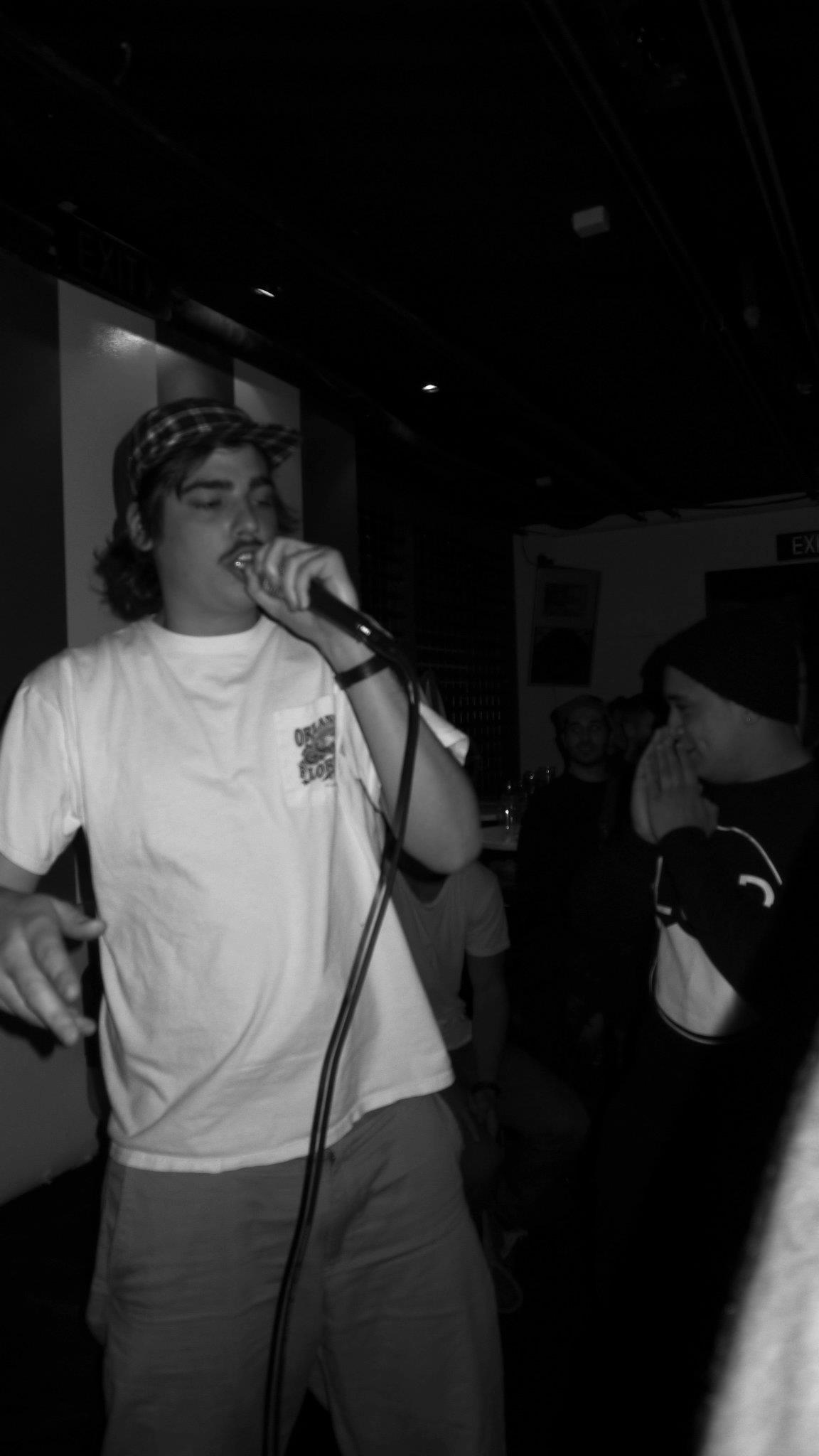 * Age 25 – adult mode:

By 22 I had moved back to Sydney and not really pursued a career in Sports News. So I decided to attend the Australian Institute of Music – to further my studies and study a Bachelor of Entertainment Management, prior to starting Uni again I had through a mutual friend started to link up with a crew called Versify. Who consisted of the rappers Hinhop and Bill Medley and the producer Keazy. We decided to Join forces and by age 23 were a full Hip Hop crew. With two mixtapes already under our belt and one album (The Prelude) In addition to the Versify boys – rappers Filthy Rich and AWASH had also joined culminating in the crew that has been the best part of my musical life for nearly a decade, Beastside.
Around this time I had been working in odd jobs and focusing most of my life on writing music. It was around 24 where I had started making my beats and producing on beastside records. However none would see the light of day until the Timeframed album released in 2017.
By 25 I had dabbled back into acting by playing the character "Fingo" on the web series 'Streets of Sydney' which was created by some old school friends of mine. A day in the life of a Sydney Eastern Suburbs Lad. It was pretty easy to draw inspiration for the character to be honest. Not that I would consider myself to be one but I had come across many.
* Age 29 – almost fully formed:

I have been travelling recently, which has been great, lost love, found new love released many albums and now a solo album (EP) at 28 produced almost entirely by me and started on other musical projects including a house side project named after a deli meat.
I feel not so in touch with the younger generation as I suggest many have fore me as I get older but more know my lane Hip Hop wise and continue to grow as an artist.
Things are looking good for the future.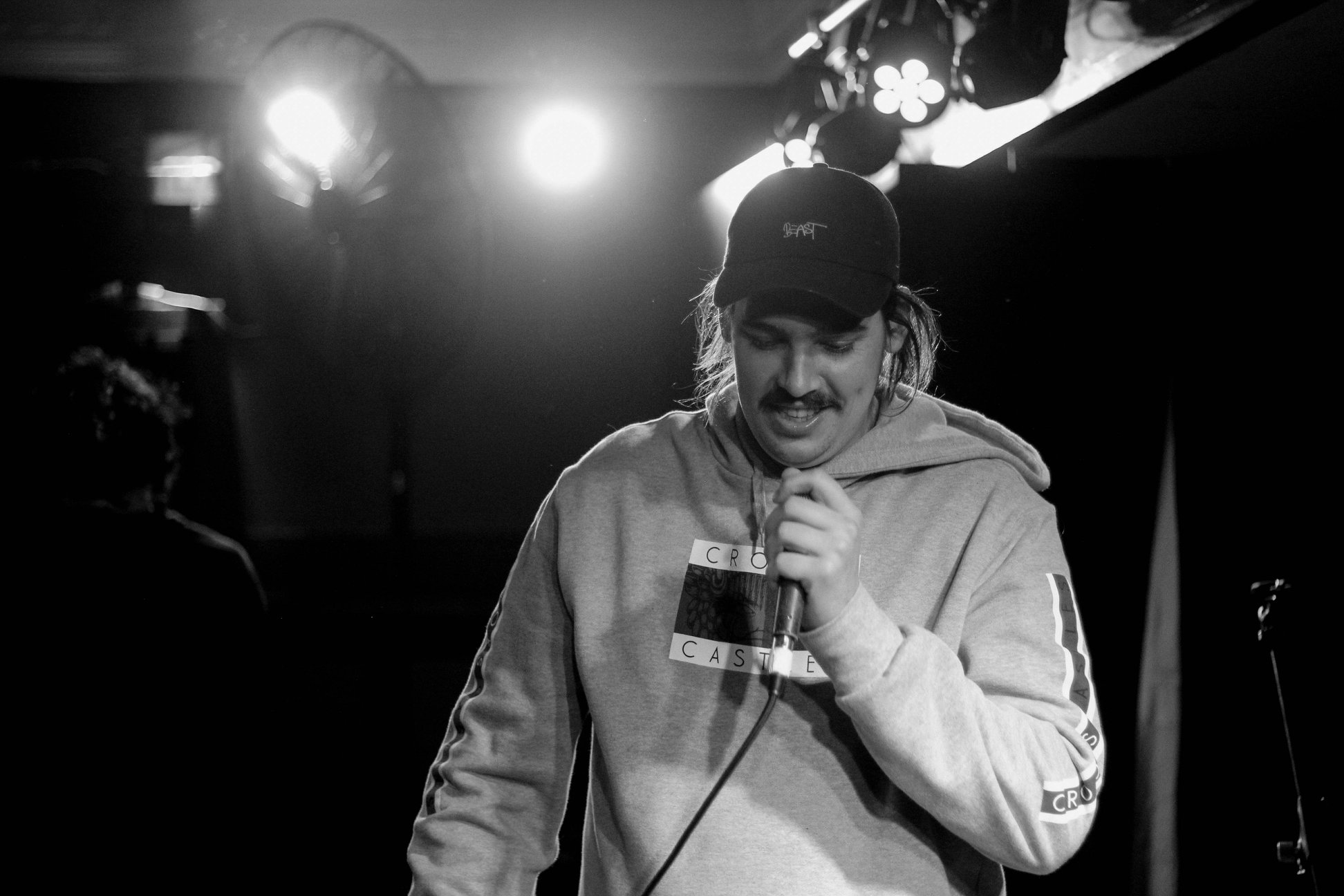 Personal Motto?
Onwards and Upwards.
When and why did you first start making music of any type!?
I started freestyling at about 13 just for fun started writing down raps around 19. I actually tinkered a lot like most people with garageband as my dad was always a Mac Man at like 14/15.
I used to sort of freestyle whole songs over random beats I had made. Some of the tracks were pretty weird. But one song titled Frogman over the track Sunchyme by Dario G was a personal fave.
Why just cause I was bored and a had a thirst to create I suppose.
Any pivotal music related moment(s) / influence(s)?
Linking with the Versify crew at that initial stage was pivotal, and the additions of AWASH and Filthy Rich. when we realised what we had as a unit it was hard to think of anything else we wanted to be doing.
There are too many influences to name but if I had to do one or two from each region I would probably say:
America – Busta Rhymes, Andre 3000.
UK – Jehst.
OZ – P Smurf or Adam Koots.
Favourite other musicians and groups?
What I've already mentioned plus:
Matty B
Tenth Dan
Lyrical Commission
Kerri Chandler
Jurrasic 5
Taskforce
Twista
8ball and MJG
Ocean Wisdom
A Tribe Called Quest
All of Death Row Records
Marvin Gaye
The Whispers
I could go on…
Worst aspect of the contemporary music hustle?
Facebook / Youtube algorithms – don't get me started.
Best aspect of the contemporary music hustle?
Low barriers to entry – it's easy, especially in hip-hop to see / reach out to your idols in the industry. Organise your own events and create your own scene.
Any interesting music and / or tour tales you would like to share for posterity with our readers?
A lot of debaucherous tales that probably aren't for public consumption unfortunately, going on tour is a lot of work. Unless you have a booking agent / managers which most DIY crews won't have. So when you are finally on tour make sure you have as much fun as you can. Haha.
I suppose one sad tale was when we were releasing our Album in 2017 on Big Village Records. I had been the tour manager for our East Coast tour and our album launch at The Chippo Hotel. That night I had organised a really good show with two awesome support crews (Triple One who are probably the biggest thing in rap in Australia at the moment and Point One Clique who are one of the most underrated crews when they all get together to perform) and that night right before our set. Some dickhead had kicked the toilet in upstairs and in turn flooded the whole dance floor downstairs.
Unfortunately even to a sold out show it had to be shut down moments before we were about to play.
It just goes to show Murphy's law is very real. We ended up throwing another launch a few weeks later but the energy just wasn't the same. Oh well Onwards and Upwards.
In your 'Just Go In' video – why on Earth didn't you… well… just go and jump into that pond man? The World wants to know!
Well to be honest I could share a story about blue green algae and the dangers to a Manphibian but to be real, I didn't want to ruin my Hilfiger Jacket. The inside pockets are like touching the mane of a lion. Comes in handy during Winter. Plus it keeps it ambiguous. How do you know I didn't jump in after i finished shooting.
How did you and the whole Beastside crew come to connect?
See above.
How has hip hop music and culture impacted your personal and artistic life?
Without sounding too corny I think it has definitely given me a sense of purpose artistically. Personally it has given me an outlet.
Cathartic or otherwise it just allows me to express myself.
If you had to explain hip hop music and culture to some recently crash-landed aliens – what would you tell them?
Poetry over beats, Wordplay, prose and imagery. Breaking, Rhyming, Deejaying and Graffiti.
Flow is mandatory.
Odds and Ends
What role did toys play in your childhood?
I don't think I had many toys to be honest, if your referring to the film it played a massive role.
Robin Williams is a don.
Who was your 1st crush and why?
Kelly Kapowski from Saved by the Bell she was a fox.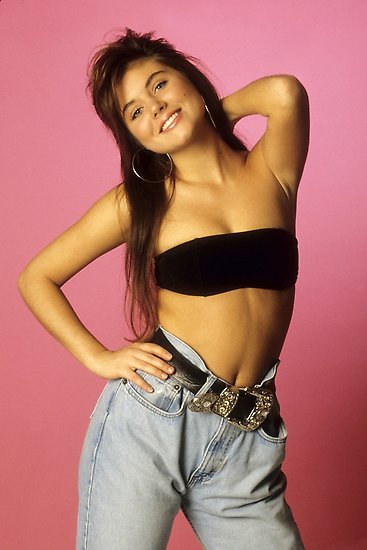 Does sex change everything?
Nah not really.
Please describe what you think the Australian zeitgeist is today?
Well there seems to be a lot of negativity towards immigration as well as a lot of ironic patriotism from the younger generation. It's a strange world out there. I say bring on the Melting pot.
Which cartoon character, would you most like to see in a tribute sex toy, and why?
[Please draw a prototype of your design!]

I'm dog shit at drawing or graphing – believe that – It's probably why I started rhyming. But I have a feeling the Angelica Pickles would be kinda hot in real life.
If I was her age (ahem).
This is a hard question.
Who would win in a fight and why: Kermit (from 'The Muppets') Vs. Freddo the Frog (Australian chocolate)

I'm rooting for the chocolate as the self proclaimed snack king although if he won i'd probably just eat him after.
Declaring me the official winner.
What are the top 3 items you own?
[Please include photos or drawings of them!]
Ableton program – aka the gateway to the musical universe.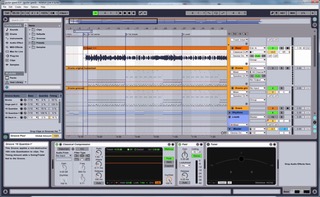 I've got this new love of mine. Kayo – Its the Netflix for sport. I am a subscriber and I am in love with it. If your a sports fiend like myself you will get a lot of love back from it.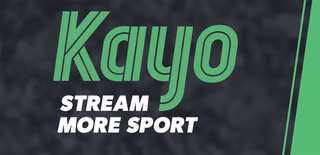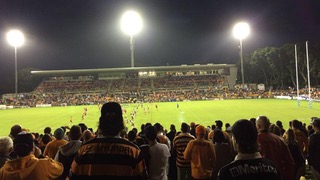 Drugs – waste of time or gateway to the universe?
I'll leave this question to a line from AWASH:
"The youth isn't too young to learn a little young wisdom do drugs but don't end up a drug victim play it cool."
From WHYWEDOTHIS Fixtape 3.
Moderation baby. Moderation.
Please describe your latest dream in detail…
I'm always in some elaborate scheme or just at work not being able to get my work done. And feeling overwhelmed.
Analyse me please.
Of everything you have done what would you most like to be remembered for and why?
Well I suppose just being apart of a crew who represented East Sydney and the Australian rap movement but also who represented the character that is the wild and wacky Frogman.
If people wanted to work with you, buy something, or even just have a chat – how should they get in touch?
Hit me up on instagram – @frogdaddus
Or facebook @frogmanxbeast
Go to my spotify – Frogman or Beastside
And check out my most recent EP – Pond Scum on all main streaming platforms and hit me up on the aforementioned links for merchandise.
The Future
Any collaborations on the horizon?
Some I can't speak on just yet but some good things for the future.
Any major projects you want to hype?
Dropping a new Beastside album in the coming months which is along time coming and working closely with a Blue Mountains rapper / producer on a duo.
Also a House project which will be announced in the near future.
Links