Michael Alexandratos is an Australian writer, curator, artist, historian and collector who first came to our attention as a result of his groundbreaking book 'Queerbetika' which focuses on the queer themes within traditional Greek music – "rebetika"; which Michael published under his own imprint 'Cycladic Press.'
In 'Queerbetika' Michael breaks down the history of rebetika music generally, along with the queer undercurrents within it, and the major performers who played it. With the book and associated rebetika songs painting a picture of prison sex, hashish dens, homosexual eros, unrequited love, street brawls, the criminal underworld and the general life of the streets in Greece during the late 19th to mid 20th Century. All coupled with lovingly sourced primary documents such as photos, song lyrics and art.
It's an eye opening, informative, and insightful act of scholarship.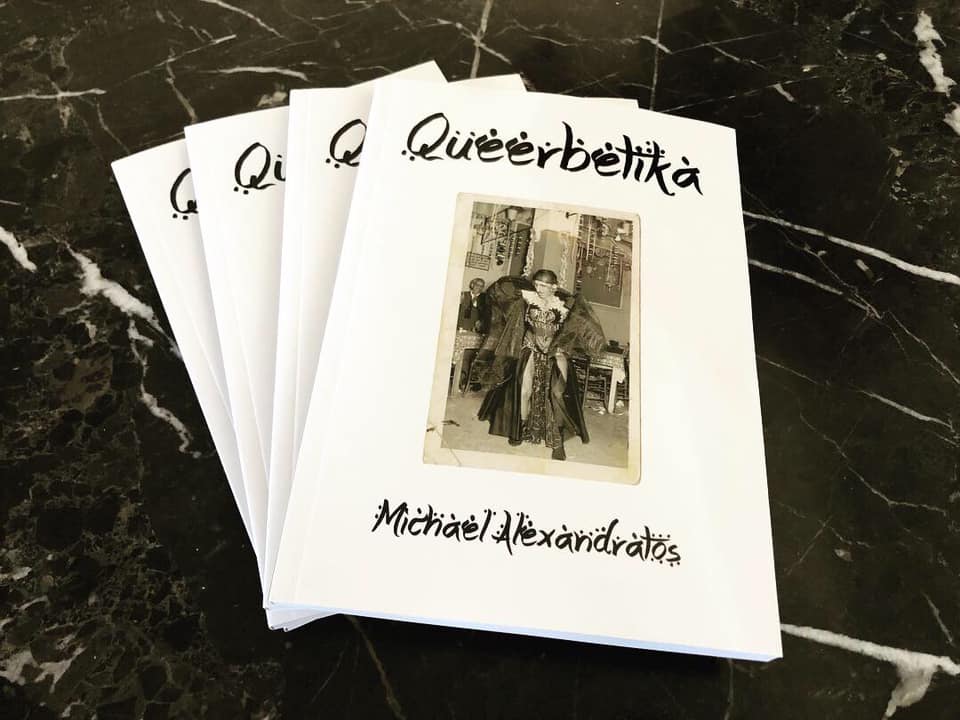 Importantly – through his writing, curating, and self-publishing Michael exists firmly within the established league of DIY punk academia: namely individuals who pursue, and promote their scholarly interests free of any formal academic constraints.
It's a world made famous by deceased publisher and writer Adam Parfrey of 'Feral House' fame, and including, amongst others, fellow autodidacts such as Chris Mikul of 'Bizarrism', writers and musicians such as Julian Cope, and Boyd Rice; along with performance artist and religious scholar Michael Mohammed Knight.
Explaining further on his curating and writing – Michael states:
"I've internalised a lot of that punk attitude and philosophy. Basically, that anarchic spirit and that DIY attitude.
That point you reach where it's like, nobody else is doing this and who gives a stuff if you might not have the right talents, qualifications or resources to pull it off, but you do it anyway."
In addition to his work with 'Cycladic Press' and 'Queerbetika' Michael also creates art, writes fiction and also runs the culture and music site 'Amnesiac Archive' – projects that are all imbued with Michael's unique eye, world view, artistic talent, and impeccable scholarship.
So in an effort to get to know Michael further, we sat down with the man himself for a lengthy discussion about his projects, art, life, music, mental breakdowns, collecting, the migrant experience, punk, publishing, writing and a whole lot more.
Read it all via the interview below…
Getting Acquainted
Name and D.O.B?
Born as Michael Alexandratos in the year of our lord 1997.
City, State and Country you currently call home?
Grew up and have lived all my life in Sydney, Australia.
City, State and Country you're from?
More specifically, I'm 2nd generation Greek-Australian. Both sets of my grandparents came to Australia as migrants in the 1950s. Although my paternal grandmother was actually born here to migrant Greek parents, so 3rd generation? Anyway, you get the idea…
Please describe some memories from key stages of your life: concerts, art, toys, romance, hunting, music, school, politics, crime, religion… ANYTHING really!
* Age 5 – beginnings:
I remember being a hyperactive and cheeky child.
I started school a year earlier than the rest of my peers. I went to a Greek Orthodox primary school in Sydney where Greek was compulsory, so my exposure to the language started early on.
My parents didn't really speak Greek at home and even though my grandfather lived next door it was always basic conversation.
I attended church quite regularly in my early years and went to Sunday School at the instigation of my parents. I used to find the church services really boring and laboured, especially with the dirge-like Orthodox chanting. But in hindsight that exposure to sacred acapella singing laid the seeds for my later interests in choral music from the Pacific, from Maori, Tongan, Fijian and Aboriginal cultures. Powerful, powerful music. And even the fervour of African-American gospel music and blues, like Reverend Gary Davis, Arizona Dranes, hymn-music, preachers. I'm really drawn to all of that, but I'm not religious, at the moment I'm agnostic.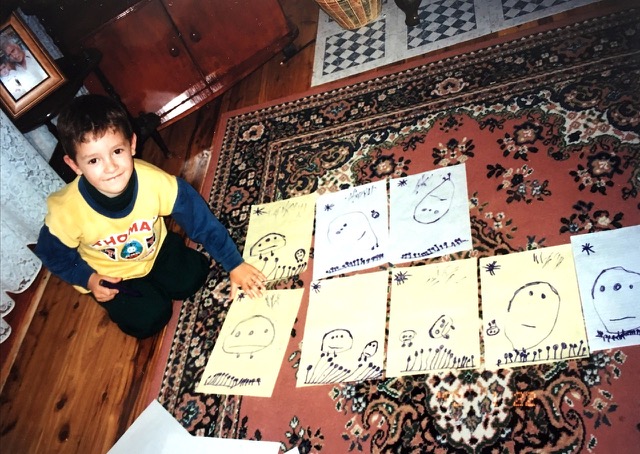 * Age 10 – continuations:
I was still at the Greek Orthodox school at this point and started to hate it. Such a conservative, petty and narrow environment.
There's something about diaspora cultures that's like a time warp. You often find that the diaspora communities today are more conservative and insular than the countries they migrated from. It didn't help that I was academically-minded, queer and was a bit of a nerd, immersed in reading and philosophy and literature. Although now I regret not paying more attention in Greek-language classes, haha.
I guess at that point I had a complex about my cultural identity and found everything Greek to be really cringey.
Everything came to a head when I was 13.
I had a complete mental breakdown.
It got to the point where I was extremely unwell, physically and mentally. I suffered from depression, anorexia and psychotic delusions. I was in such a wretched state. I believed that if I didn't pray and fast at all times of the day then I would die of organ failure and go to hell. I had to be dragged out of the house, restrained and hospitalised. I was emaciated and completely out of my mind. I literally thought that I was dying.
That was a bona fide limit-experience. My mind and body where pushed to their ultimate limits and I was teetering on the edge of total collapse.
It's strange because I was so hooked on all of this transgressive and abject literature at that time and here I was, a character in my own story… it's a perverse poetic irony. That was the origin of my alter-ego…
Everything that's happened from then on has been an attempt to out-grow those experiences and reconstitute myself. All of my recent interests in collecting and research emerged after that point, when I was picking up the pieces.
* Age 15 – getting serious:
I finally changed schools around this time and even though the environment was better I was still battling my illnesses.
It was a selective school. It didn't help that the school bureaucracy was completely callous and indifferent to what I was going through. They treated me terribly. I was made to feel like a complete basket case.
They threatened to kick me out at one point.
Getting up in the morning was a battle with the medication that I was taking. And I was always getting into trouble for skipping sport even though I constantly provided doctor's certificates saying that I was still too unwell. Nobody took my seriously.
I have nightmares even now about my time there. And even the nicer teachers had little sympathy and talked down to me in a patronising way. What a nightmare.
Anyway, I had the last laugh in the end.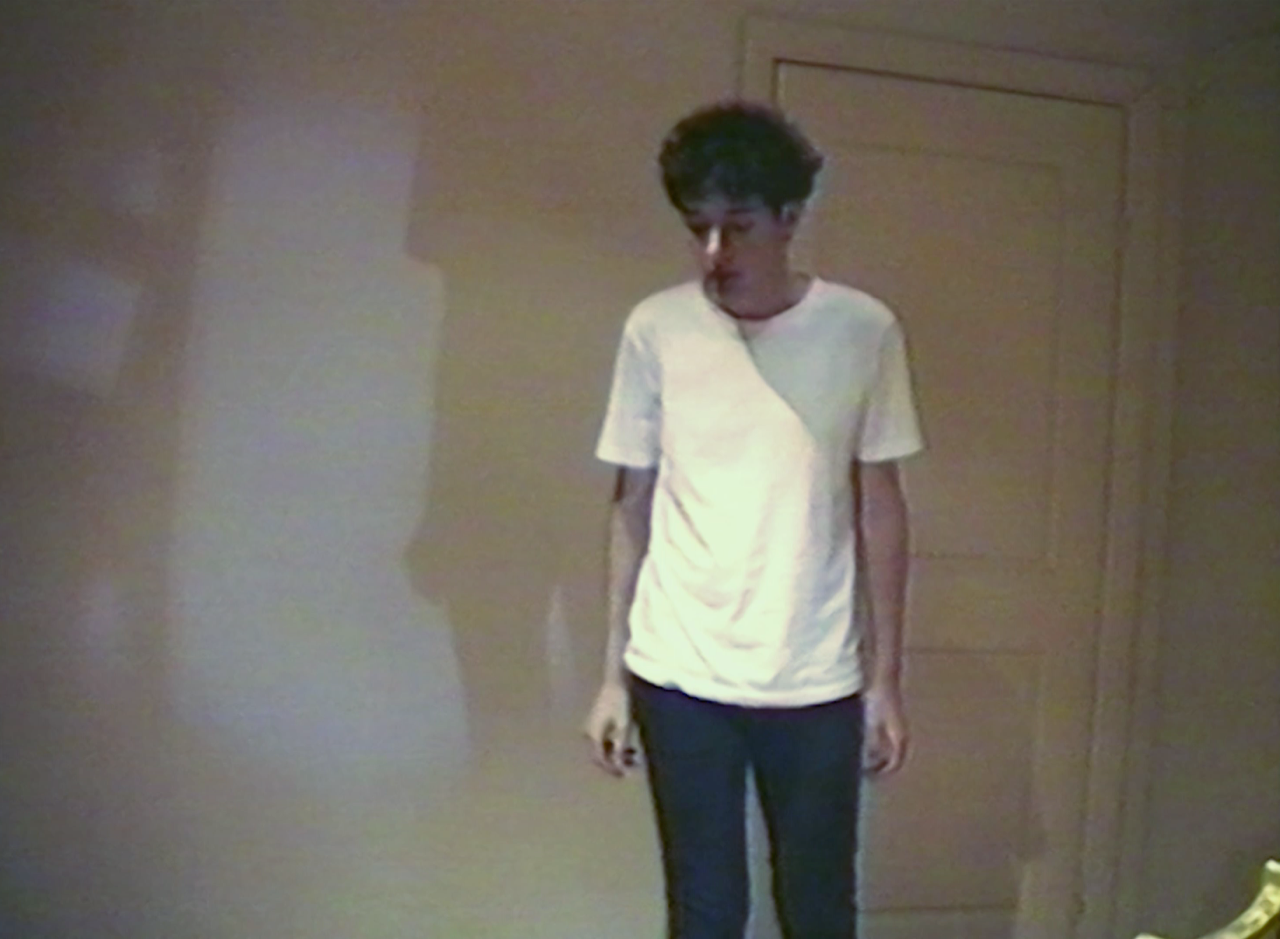 * Age 20 – young adult:
The years after graduating high school until now have continued the reconstitution process. Consolidating my interests, feeding my curiosity and being productive.
I no longer have a complex about my Greek identity, and I express that in my own way. And so it goes…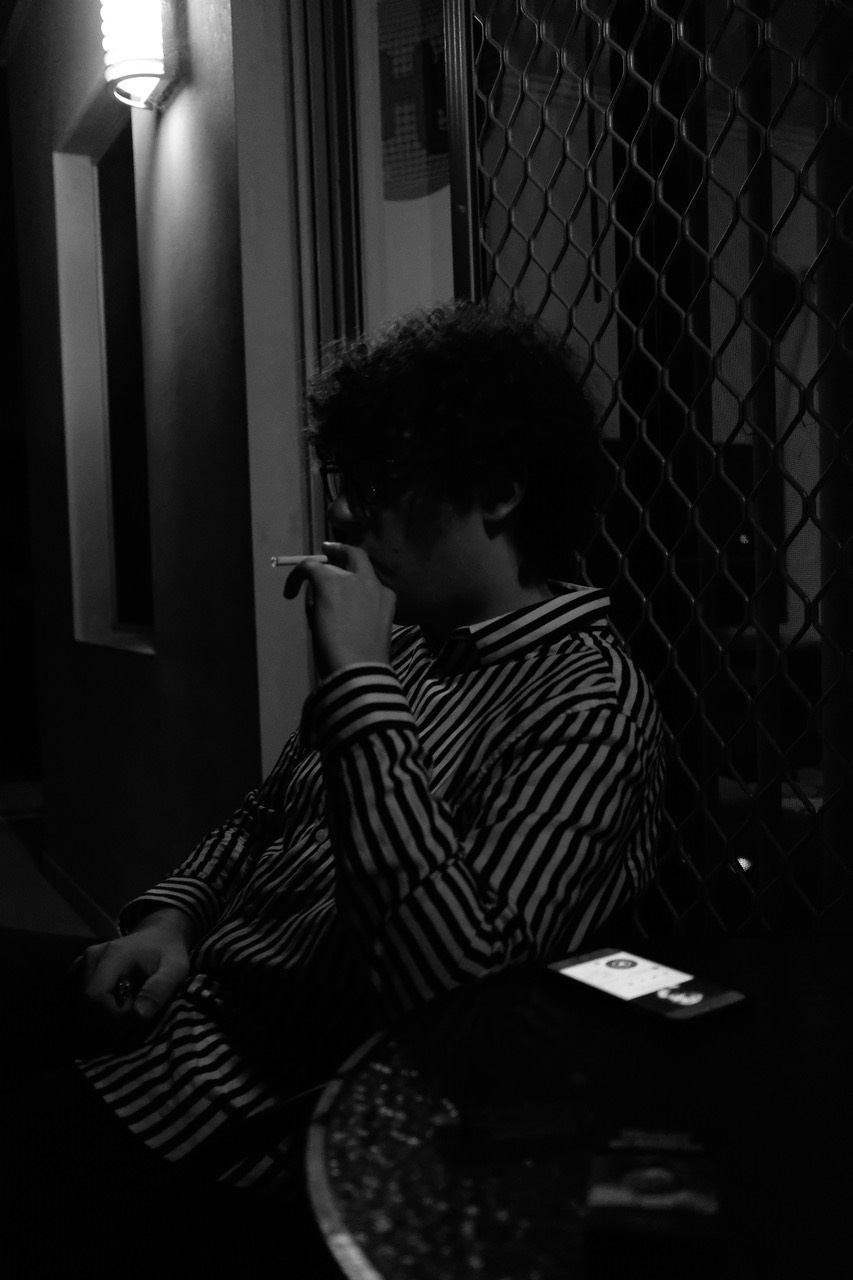 Whilst we know you through your writing – care to share with those at home the details of your other creative endeavours… if any?!
I post most of my creative stuff online, which includes drawings, writings and paintings.
Some of them are part of what I call my "psychotic archives." Works that I made when I was experiencing psychotic symptoms, some created while in hospital. I've collected all of my medical case notes, medication packets and have archived key objects and documents from the time.
All of my art is made informally at the moment, and I don't have any pretensions to become an artist and navigate all the fakery of the art world. Hopefully all of that "psychotic archive" material will find an outlet in future publications or exhibits.
For those at home who may be unaware, please explain the what, why and who (is involved) for your projects – 'Cycladic Press' and 'Amnesiac Archive.'
All of these projects are one-man bands, all independent and run off my own steam.
I take a very DIY approach to all of my research, creative, producing and publishing activities and have always been led by my curiosity. Nothing is off limits and I'm always motivated to take on projects and focus on subjects that have long been overlooked, ignored or not given their proper due.
Very briefly, Cycladic Press is dedicated to publishing zines and books on aspects of Modern Greek culture. I mean there's always attention given to Ancient Greece and that's often at the expense of the amazing music, literature, art and folklore that have come out of Greek-speaking cultures over the past two hundred years.
Amnesiac Archive is an online blog that I started to provide a platform for the research, writing and curating I was doing into music and sound recordings. I took as my inspiration a quote by academic Philip Hayward that "the past is a strange and wonderful place" and that "much of it is also a realm of amnesia." I am particularly interested in sound recordings and music that shed light on issues around race, sexuality and gender. That includes delving into homophobic, orientalist, misogynist and racist recordings from the early to mid-20th century.
My creative work is closely tied to my experiences with mental illness and interests in outsider art and marginal writing. All of my degenerate art basically.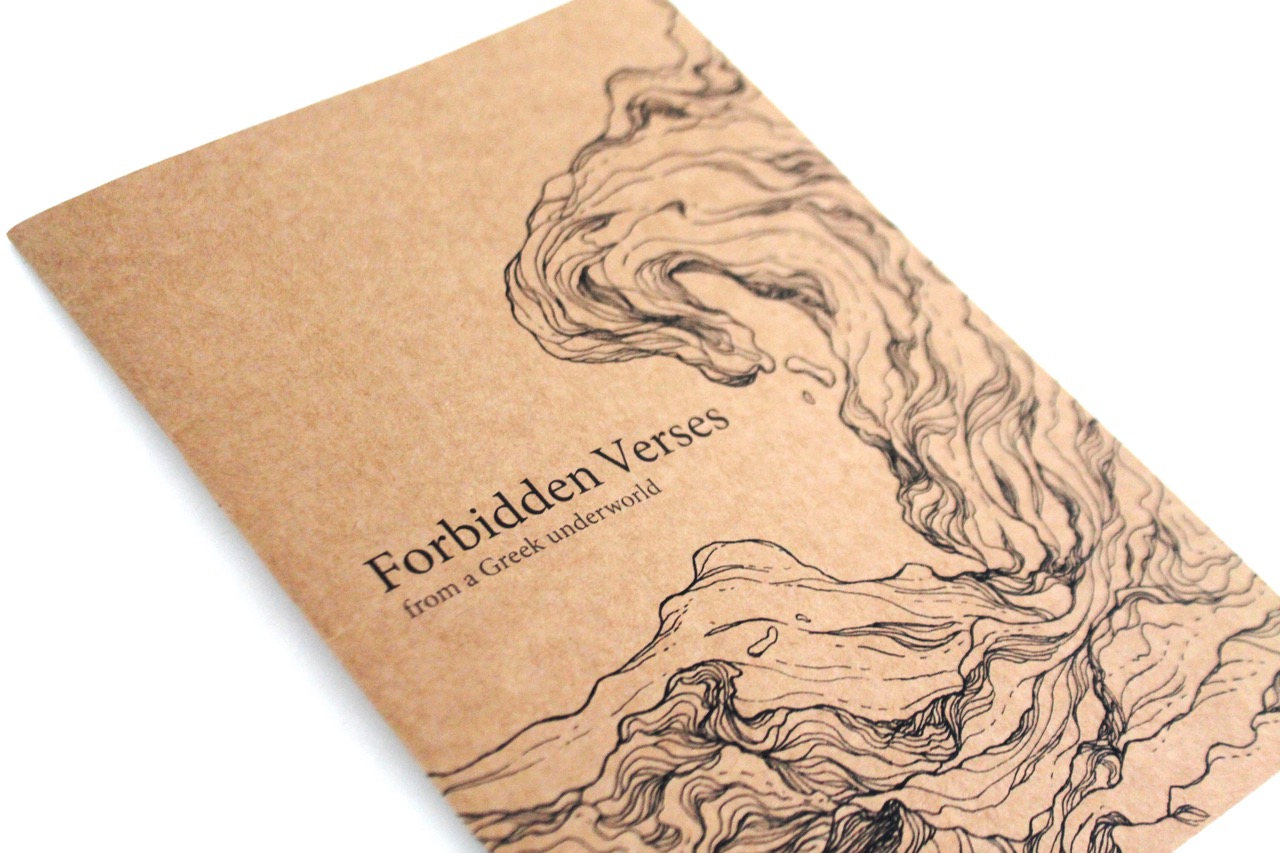 Collecting Questions
What do you currently collect – and what is it about those objects that so interests you?
These days I mainly collect records for my research projects. That includes 78rpm shellac gramophone records, vinyl LPs, cassettes, sheet music, record catalogues, ephemera, music programmes, books… anything related to what I'm currently working on.
I'm not as interested in the actual "objects" as the music and information on them. If the music I like can be found on Spotify, YouTube and other digital platforms I usually don't feel compelled to go out and buy the original recording. But of course there is a lot of stuff that has been issued on these rare formats that you can't find anywhere else, not even on CD, and part of the fun is hunting them out and incorporating them into my projects where they can finally be heard and enjoyed by everyone.
When and why did you first start becoming interested in antiques and everything old!?
It's been an obsession from a young age. But for me these "old" things have always seemed new – literally and metaphorically. On the one hand I'm hearing these sounds for the first time so it's a revelation, but they're also new in the sense that they still have something to say and they continue to reverberate and have relevance well into the present.
Everything old is new again.
It's a cycle.
As for the "why" I can't really say. I've always had an insatiable curiosity and it's led me down all sorts of weird and wonderful pathways. I'm also captivated by the imaginative possibilities of history. There's so much about the past that we don't know so we are forced to fill in the gaps a lot of the time. Researching these obscure recording artists are like chasing phantoms.
Any pivotal collecting moment(s) / influence(s)?
My mother is a bit of a hoarder so maybe I've inherited her vice, haha.
I distinctly remember uncovering all of these old Greek LPs that my dad had in the basement. Mainly popular stuff from the 60s and 70s. I was around 14 or so. They were literally buried at the bottom of a massive mound of crap and surprisingly none of them were warped. It was around this time that I bought my first record player and started playing them, along with LPs that I had picked up at fairs and from making the rounds of the $2 bins at charity shops like Vinnies and the Salvation Army.
Otherwise, early on I didn't really have any template to base my collecting activities off. I just went on my own way.
Who are some fellow collectors that have most impacted your personal and collecting life? – Please tell us who they were, how they impacted you, and what has become of them today (if known).
I'm very lucky to have known and met a few amazing collectors who I've come across through my adventures. Collectors can be strange creatures and in some ways the stereotype of the neurotic collector still holds true. But what annoys me about some collectors I have met is not their eccentricity (I'm guilty of that too) but the fact that they can be so secretive and reticent to share their knowledge and information.
For me that's the cardinal sin of collecting.
Personally, I can't imagine sitting on all of this material and info and just keeping it to myself. What's the point? It's completely irrational and self-defeating.
Anyway, there have been plenty of collectors in my life that have compensated for these tendencies.
A big inspiration early on was Jonathan Ward, who runs the blog Excavated Shellac and has compiled reissues of old 78s, a notable one titled "Opika Pende" with recordings from the African continent. He's based in the States.
It's great that you can directly get a hold of people that you admire and respect in the collecting / research worlds. That accessibility, sharing of knowledge, mutual understanding and informal mentorship. It's great. I've been corresponding with Jon via email for years and he's always been gracious and helpful in his responses.
Another great help has been Ross Laird, a Canberra-based archivist, record dealer and researcher. I've visited him quite a few times at his home and had a rummage through his extensive research files. I've bought some uber-rare items off Ross that I don't know how I would have found anywhere else. He specialises in 78s too.
I rarely go out record hunting in the "wild" anymore and what I buy is always online or through dealers. So it's great that there are still people like Ross out there who do the hard-yards of buying massive collections and sifting through the crap to pick out all of these gems.
Douglas Paisley, who's based in Sydney, is one collector who has been a great influence on me. I am proud to say that he is also my friend! He's such a lovely man. Douglas has amassed an amazing collection of vintage records and gramophones over decades. One of the most remarkable aspects of his collection is that he's unwittingly picked up some truly one-of-a-kind recordings made in Australia from the 1920s and 30s. Even though his main focus is classical, operatic and instrumental, he's also picked up records of popular music that probably survive in only one or a few copies, without him being aware of it!
More recently, I met the record producer and collector Charles Howard in Athens, Greece, when I was there late last year. His work has had a major influence on my music and collecting life because of the scores of CDs he's compiled of Greek rebetika music. I owe him a debt because they were my first introductions to the genre and I still listen to his compilations every day.
Although Charles doesn't actually own many physical 78s anymore, he has a formidable archive of transfers that he's collected over the years. And not only of Greek stuff, we're talking about uber-rare, holy-grail-type recordings from blues greats like Charley Patton. Some of the records that he's dubbed are no longer in existence and have appeared on all the major reissues.
How do you usually locate and source the objects in your collection?
I used to do the rounds of all the junk shops, antique stores and charity shops to find records, but I hardly do that anymore.
Even though it's harder to find 78s these days "in the wild", you'd be surprised what can turn up, even in the most unexpected locations. The problem is that all of the places where you'd usually find those records don't exist anymore.
So, my main sources are dealers and all the usual online sources like ebay, gumtree, trademe etc. I'm also more selective about what I collect nowadays. Before when I was doing the rounds of the junk stores I'd pick up anything that looked interesting or had some sort of value. But I don't want to end up with thousands upon thousands of records, so I've stopped all that.
What to you are the differences between hoarding, collecting, and curating?
Hoarding is on the unhealthy end of the collecting spectrum. Just accumulating stuff for the sake of it with no focus, rhyme or reason. And no organisation.
Collecting implies a more considered and focused approach. With collecting you have to set your parameters on what you want/don't want and what your interests are. Of course, these parameters can be quite broad and, in some cases, it can be hard to tell if someone's collecting habits border on hoarding or not.
Curating is a term that I'd like to flag with caution. It has become such a buzzword and one that has taken on an even greater level of wankiness thanks to marketing and advertising. It's often used to suggest a kind of intelligence that is non-existent. However, I still think that it can be an accurate descriptor in certain contexts. One does not "collect" an exhibition but "curates" it, i.e. brings together material in a space, frames it in a context, adds textual info, understands how the objects play off each other, considers lighting, arrangement and etc. There are a lot of activities and approaches involved in curating an exhibition that are just not equivalent to someone "curating a Spotify playlist." To "compile" is a more accurate term here. However, as I've said in my research paper, curating techniques and methods can be used in producing reissue "packages" of sound recordings, with notes and good design.
To put it more simply, I see collecting as "accumulation" and curating as "sense-making."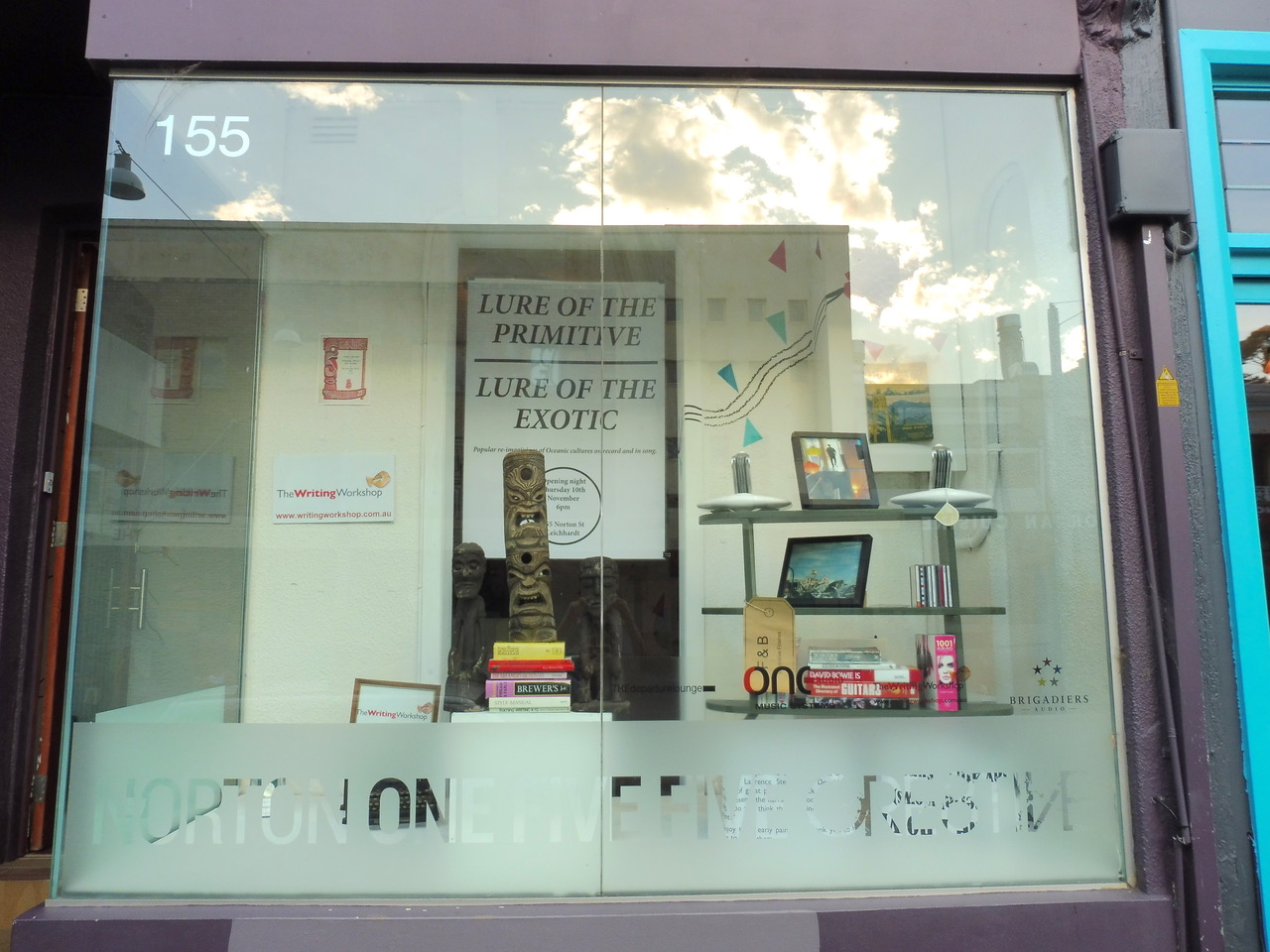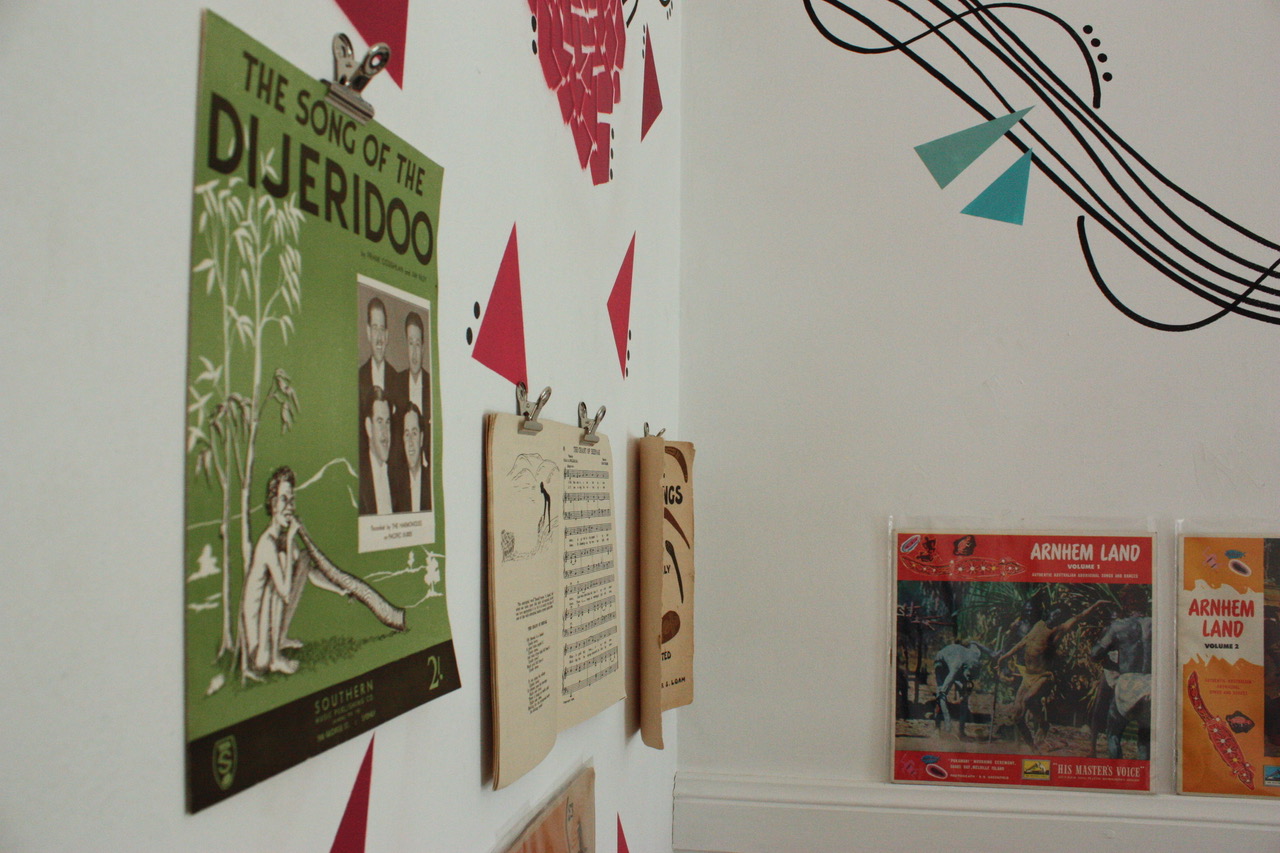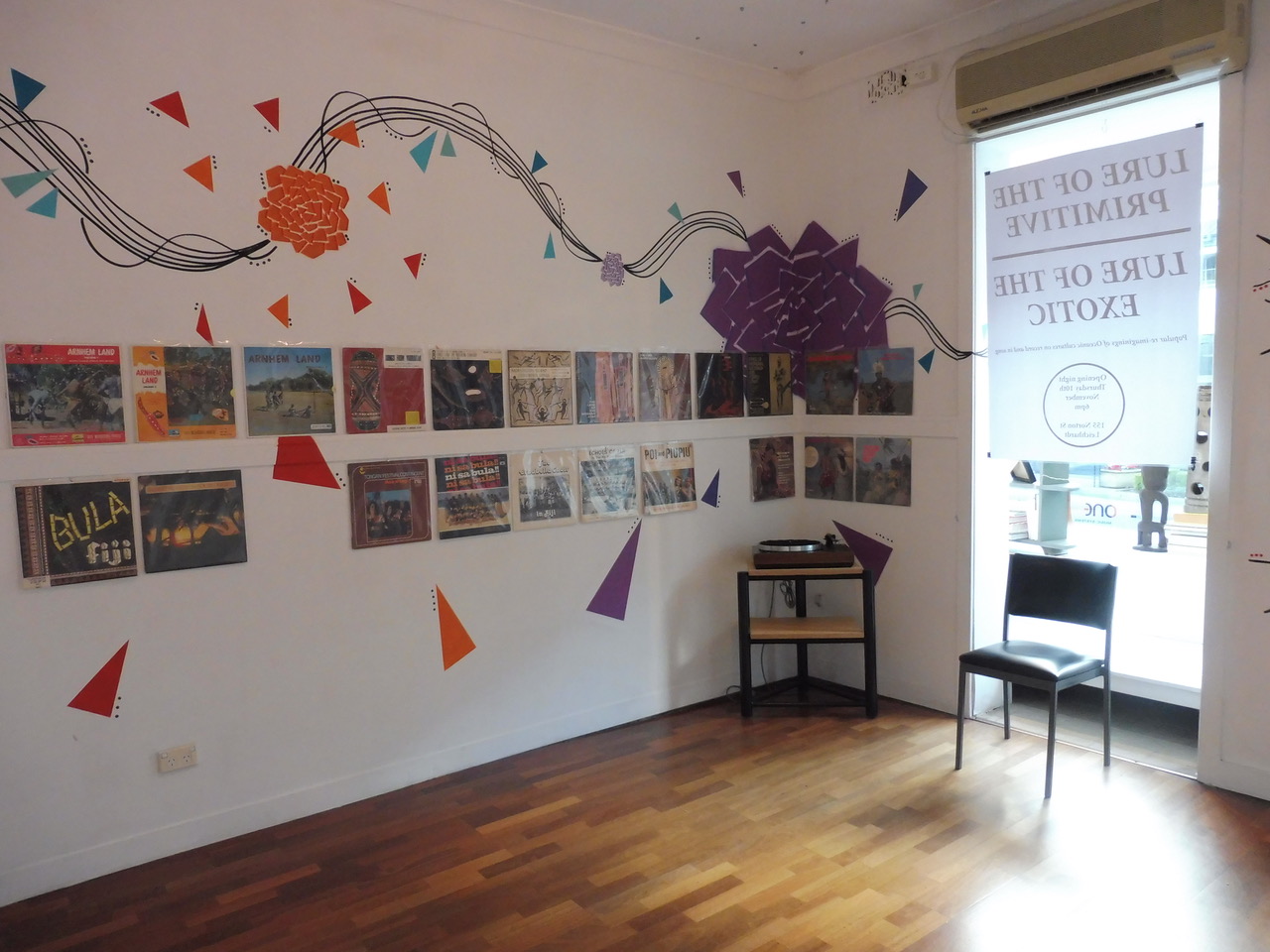 What are the top 3 items in your personal collection?
[Please include photos or art of them!]
It's hard to narrow it down to three, but if I'd have to pick, first off the list would be my first-edition copy of Elias Petropoulos's book on rebetika songs, published in 1968. It's in great condition and is beautifully cloth-bound in a bright purple colour. Petropoulos had such a good-eye for fine printing.
There are gorgeous illustrations throughout, and the glossary is printed differently than the rest of the pages, in a soft-pink colour. The book was published while Greece was ruled under a military dictatorship and it wasn't passed by the censors, so Petropoulos actually ended up in prison because of it!
I also have a beautiful first-edition copy of another of his books that resulted in his incarceration, a dictionary of Greek gay slang, the 'Kaliarda.'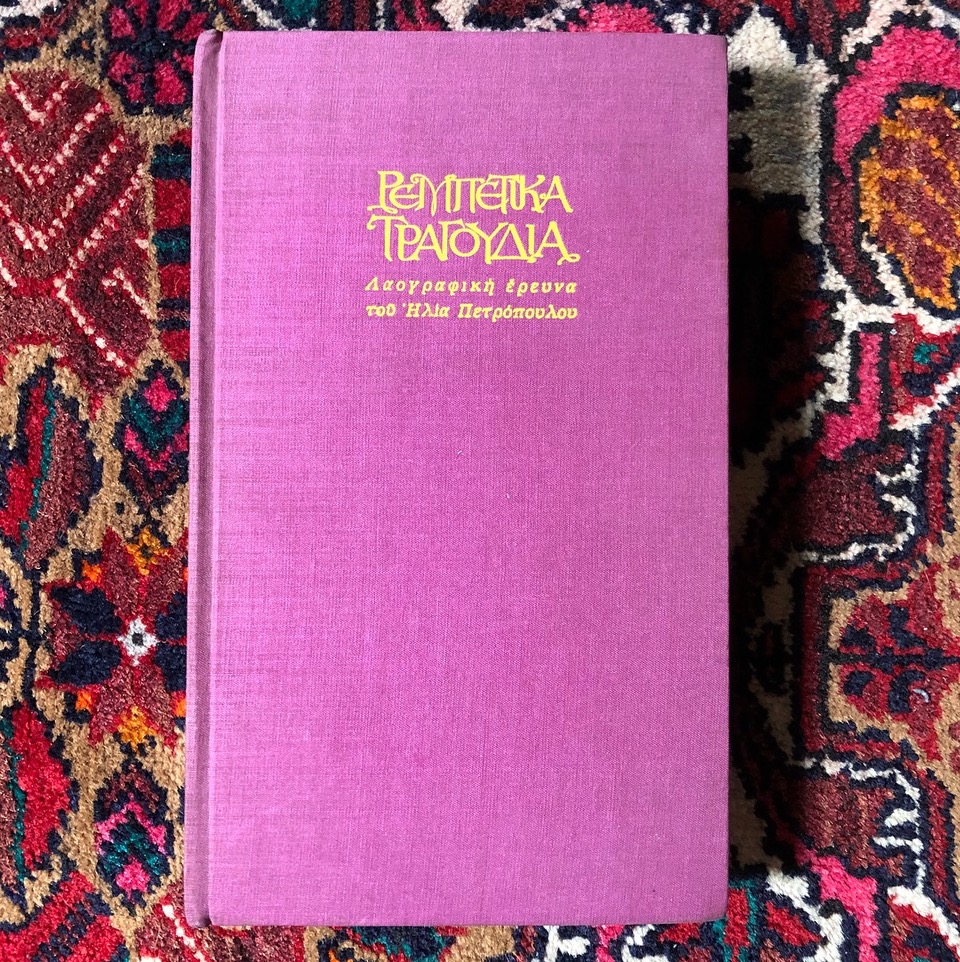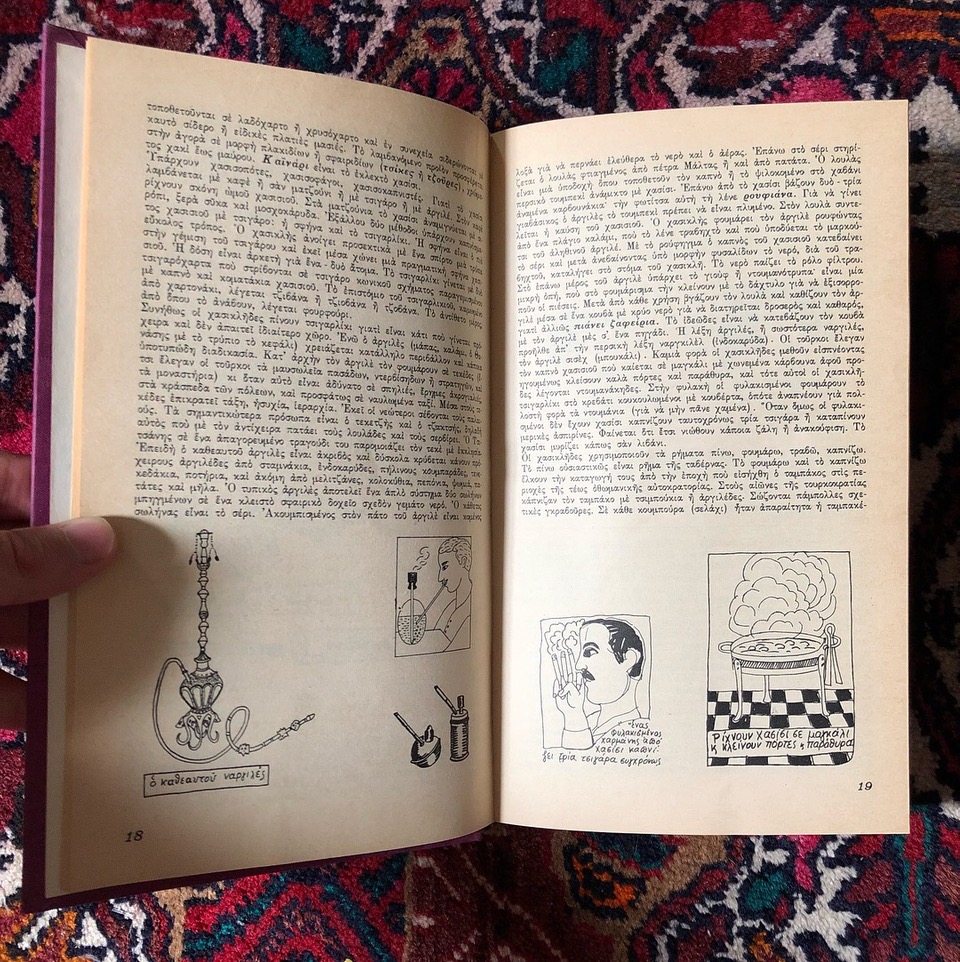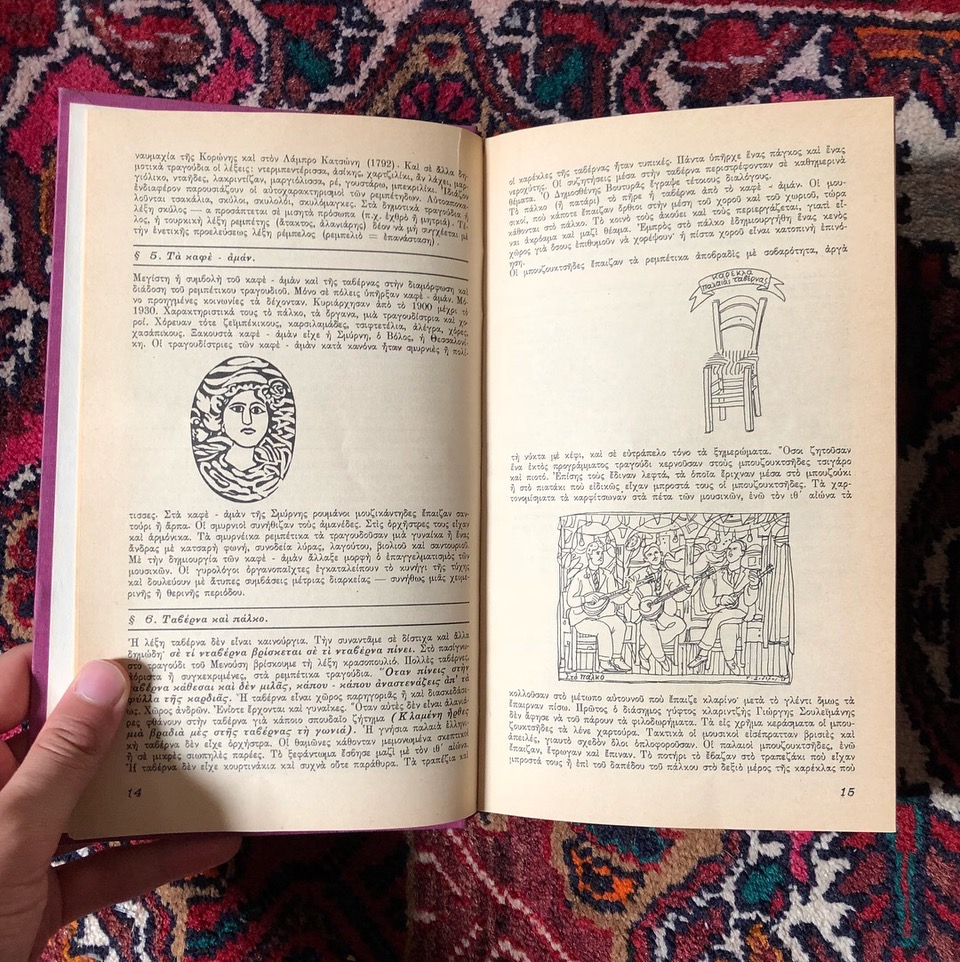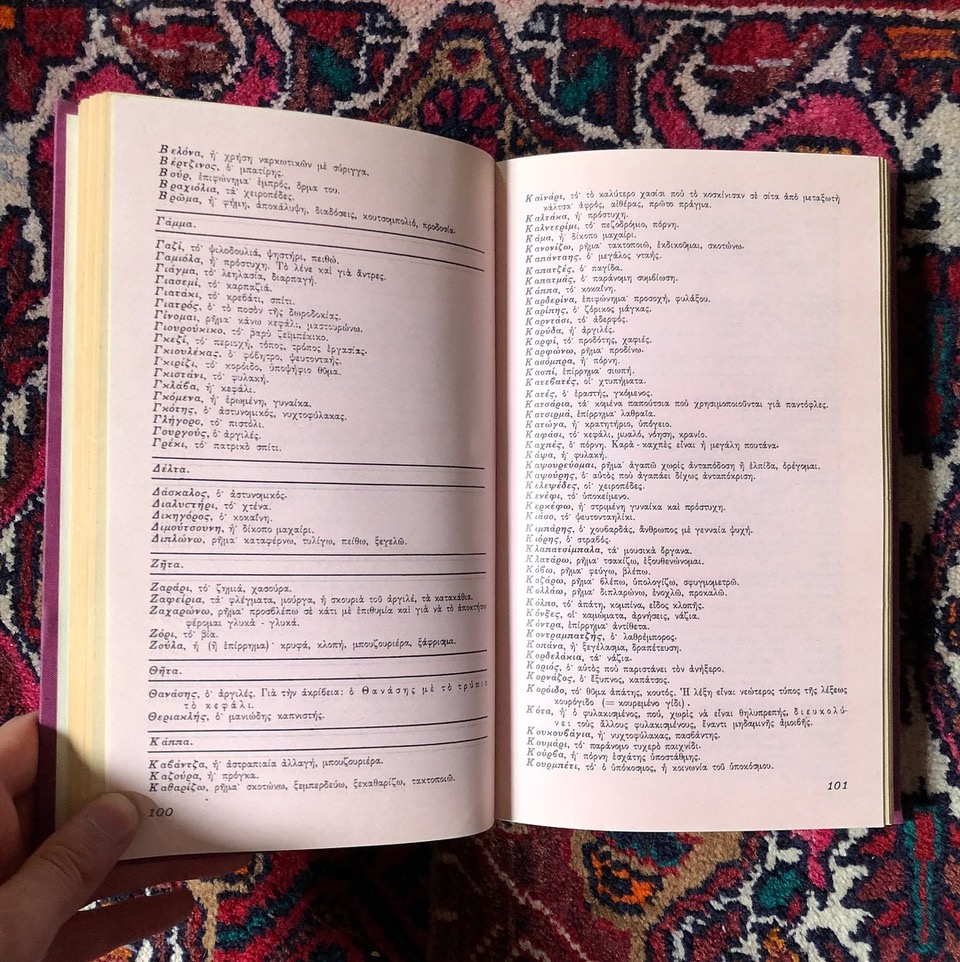 Second would be a shellac gramophone record of the Rotorua Maori Choir which is probably the only copy in existence! It features two songs sung in Maori: "Marino Nui" and "Taku Raukura." They were both recorded in the village of Ohinemutu in Rotorua, New Zealand in April 1930.
No other copy has been located in private or institutional collections the world over, not even in the National Library of New Zealand or Australia's National Film & Sound Archive, so it's pretty special. It was actually gifted to me by country music collector David Crisp, who unwittingly preserved it for posterity even though Maori music wasn't a direct interest of his!
I'm planning a complete reissue of all 48 recordings made by the choir but have been too busy to progress on that project any further.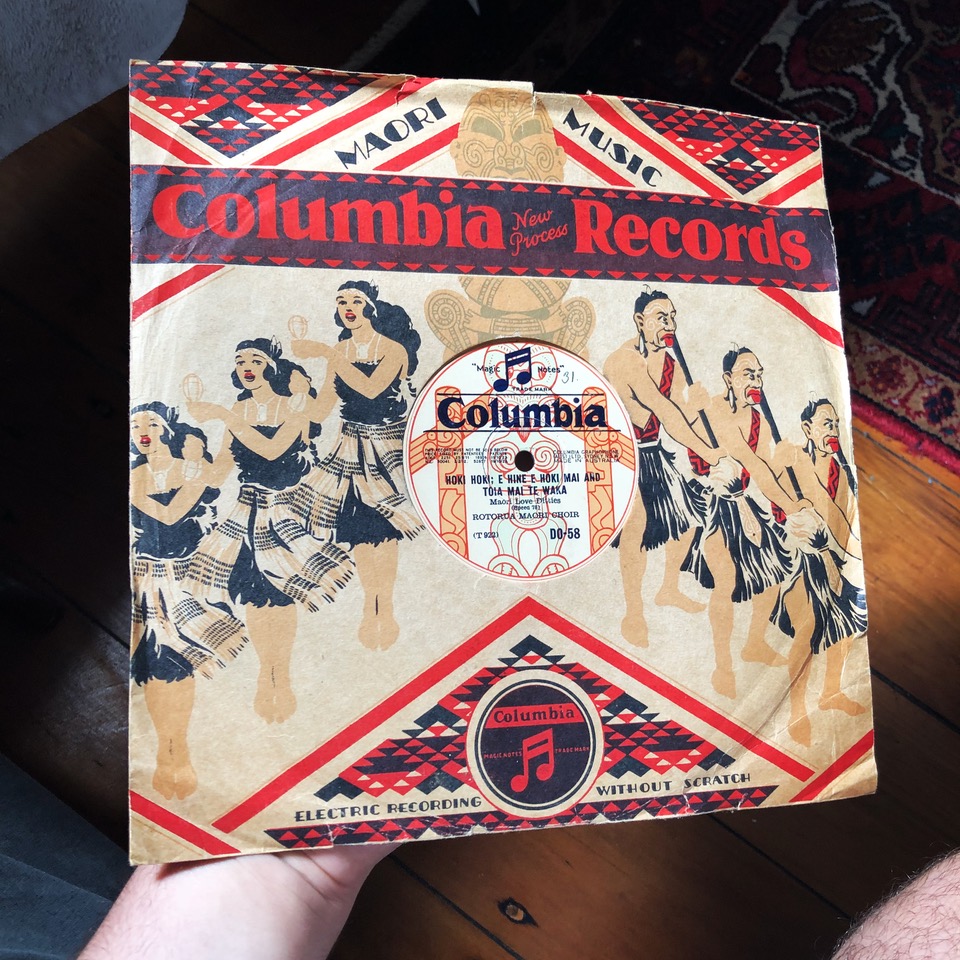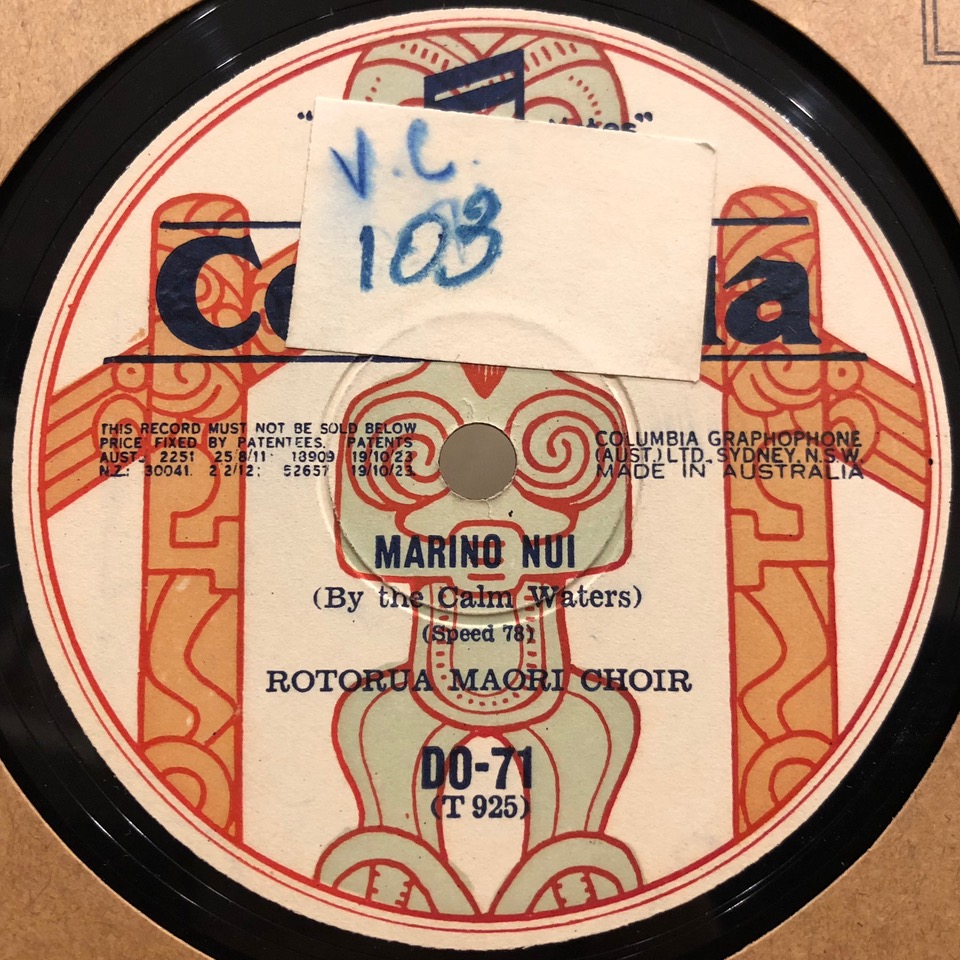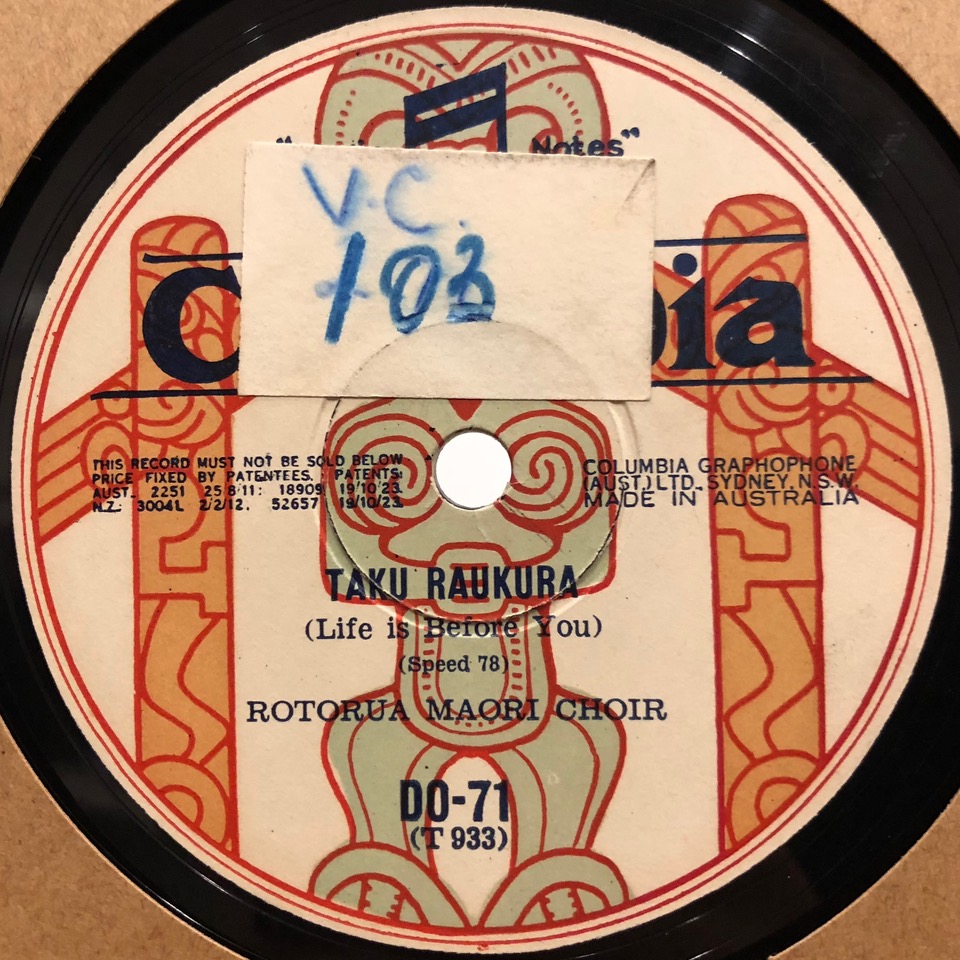 Third "object" is from a collection of art, artefacts and documents related to my experiences with mental illness. A lot of stuff from that period I actually consigned to the flames in disgust, a lot of writings and collages in workbooks, so I'm lucky this survived. It's an A4 drawing in red pen that I scribbled on the blank side of a mental health questionnaire in August, 2010 when I was hospitalised for anorexia and psychosis.
I remember sitting cross-legged in my bed listening to the Beatles' song "The Sun King" and fashioned a monstrous statue-head based on this character, which you can see in the middle, with a plaque reading "In memory of the sun king." On the top-right of the drawing the sun's rays are blazing in streaks over the scene, even though it is also night and stars are visible. Below the statue of the "Sun King" is a subterranean chamber hiding a grotesque creature bleeding with eyes and mouths. On the back are red pen scribblings and a list of uncompleted mental health questions.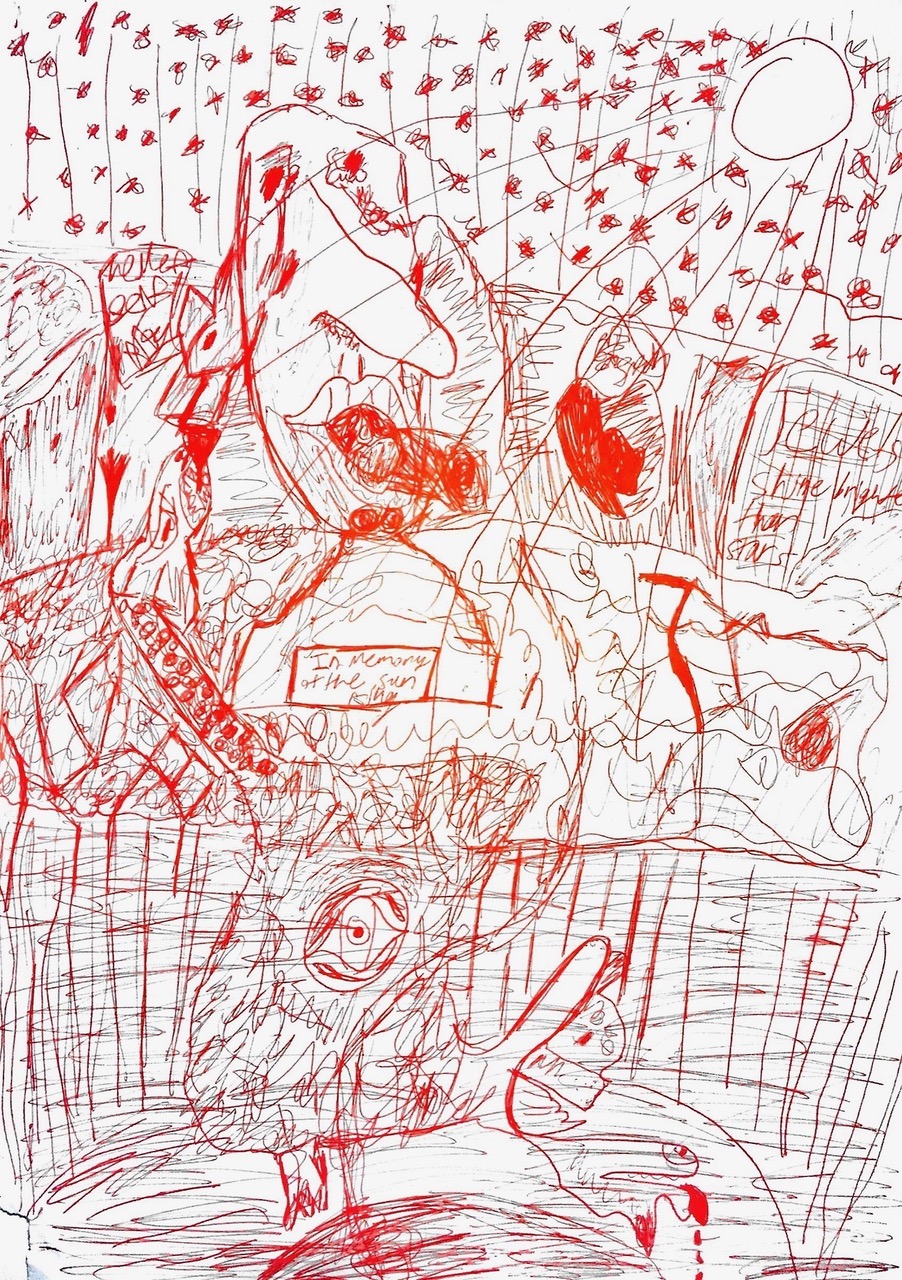 Rebetika Questions
If you had to explain Rebetika music to some recently crash-landed aliens – what would you tell them?
If the aliens could understand the human experiences of love, pain, loss and sorrow they would be more than capable of appreciating the music of rebetika.
Maybe some knowledge of Greek would be useful too.
I love how Dinos Christianopoulos characterises rebetika in one of his poems, as "the most sorrowful songs of love."
For readers who are unaware I'd define rebetika as an urban genre of Greek music from the late 19th century to the mid-1950s that used "oriental" string instruments like the bouzouki, baglamas, violin and hammered dulcimer, and whose lyrics focused heavily on love and eroticism but also on "underworld" themes like hashish-smoking, prison life and the shady characters who inhabited these worlds.
What led to your interest in Rebetika?
My introductions to the genre were mainly through old recordings from the 1920s and 30s that I found through reissue albums and on the internet.
This interest in Greek music and music from different cultures in general emerged out of that post-illness period. I was obsessed in my teenage years with the Greek recording artist Marika Papagika (1890-1943) and even wrote a fictional novella about her life. She sang rebetika but also more folk and traditional material as well.
Around this time I was reintegrating Greek culture back into my identity, rather than rejecting it outright.
Even though I stopped learning Greek formally at age 13 and am still not fluent, I've developed a good working knowledge of the language that has allowed me to have basic conversations, comprehend written Greek and be able to translate texts fairly easily.
Why did you decide to write your recent book on queer Rebetika music – 'Queerbetika'?
The idea to research homosexuality and queerness in the genre of rebetika had been circulating in my mind for a few years now. The seeds were planted when I read the lyrics to a song called "Shake, Baby" in an anthology of rebetika published in 1975.
It's a song collected from the prisons and deals with the love between two inmates, where the narrator implores his companion to shake his ass to "please his lover" and "please his heart." And that made me think about all of the well-known rebetika songs that deal with prison life, and that of course homosexuality would have existed in these all-male environments.
I was also aware that one of the greatest performers of rebetika (or any kind of Greek music) was the lesbian singer Sotiria Bellou (1921-1997). But it was only when I made the trip to Greece late-last-year where I seriously started to investigate the topic further. I did research in archives, contacted researchers, bought books and collected anecdotes.
It's funny because I came to Greece with no intention of writing a book or publishing it as a zine. It just happened organically.
The universe works in mysterious ways.
Who are some of your favourite Rebetika performers – and what is it about them that so moves you?
At the top of the list would definitely be the singer Kostas Nouros (1892-1972), who I write about in my zine. He grew up in the city of Smyrna in current-day Izmir in Turkey. He eventually had to flee that city as a refugee during the events leading up to the expulsion of Greeks from Asia Minor. One thing that some researchers don't like to admit is that he was queer. I deal with all of this in my book, including photos where he poses with his younger lovers. But Nouros's voice is a phenomenon to behold regardless of his identity. No other singer on record sounded like him. You listen to his performances and are in awe at how deeply his voice expressed feelings of pain and loss. Your hairs stand on end. Surely this would have found resonance with all the refugees whom he performed for in Athens in the 1920s and 30s. The fact that he was queer adds a completely different dimension to his music. He was "twice a stranger", to quote the title of a recent musical production based on his life, both queer and a refugee. I wish we knew more about his life. For the most part he is a phantom. His voice as heard on record belongs more to the world of dreams than it does to our experiences in waking life. It's otherworldly. Such a sad figure who lived such a turbulent life. You can see it in photos of him, so melancholy and austere.
Other performers who I love are the usual canonical figures of the genre, Markos Vamvakaris, Yiorgos Batis, Apostolos Hadzichristos and Vassilis Tsitsanis.
Among the female perfomers I'm most enamoured with Ioanna Georgakopoulou (who is rumoured to have been bisexual), as well as Sotiria Bellou, Roza Eskenazi and Rita Abatzi.
Odds and Ends
How has punk music and culture impacted your personal and artistic life?
In short, a great deal!
Music on my daily listening rotation includes Greek music but also a lot of punk and post-punk. I'm obsessed with "The Fall" at the moment, fronted by the cantankerous Mark E. Smith. These are my two listening polarities at the moment, Greek music, and raucous punk on the other.
As well as being obsessed with the Ramones, the Sex Pistols and the Velvet Underground when I was a teenager, I've internalised a lot of that punk attitude and philosophy. Basically, that anarchic spirit and that DIY attitude. That point you reach where it's like, nobody else is doing this and who gives a stuff if you might not have the right talents, qualifications or resources to pull it off, but you do it anyway.
Giving the middle finger to the establishment and forging your own path and doing what you want to do, and not selling out.
Being true to your intuition and drive and not listening to the naysayers who say it will not work.
This outlook informs all aspects of my life, personal and artistic.
Personal motto?
Do it yourself!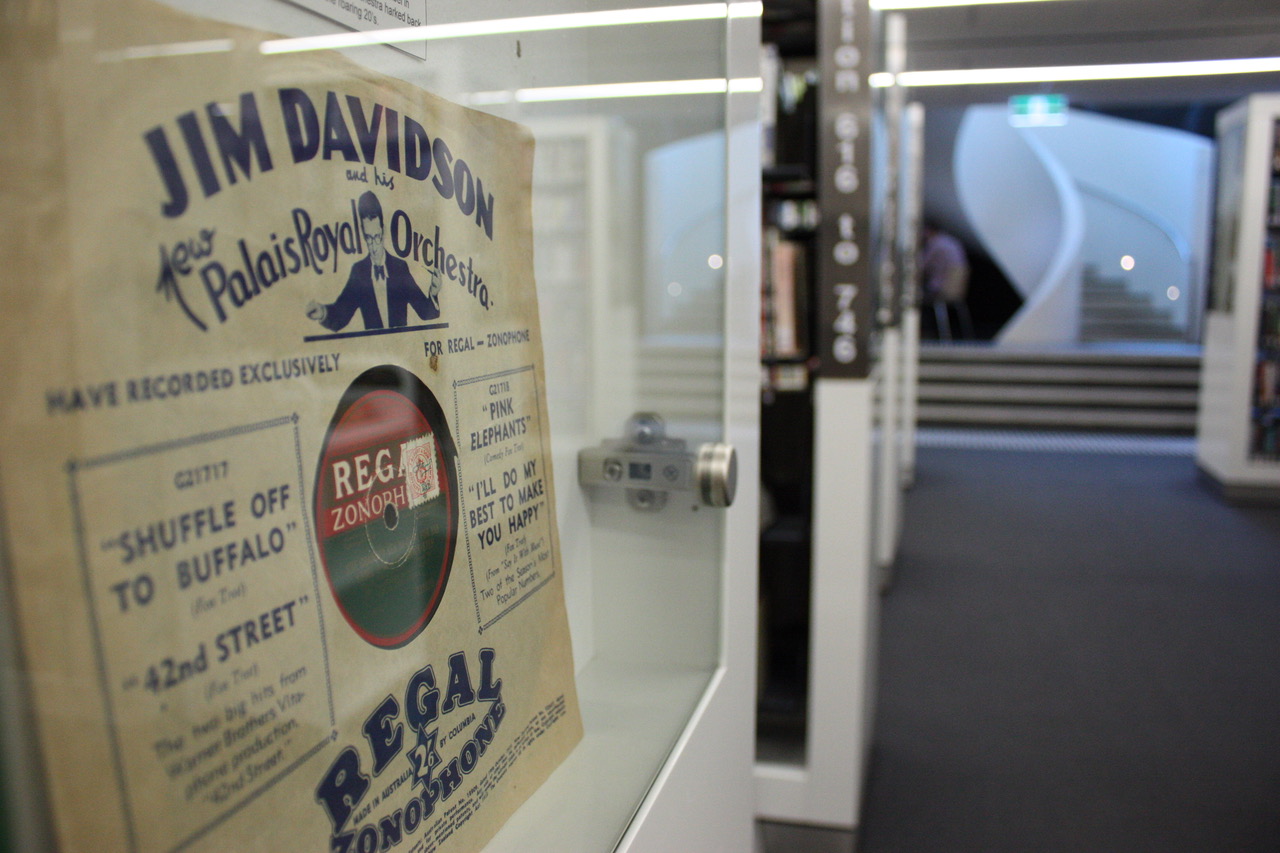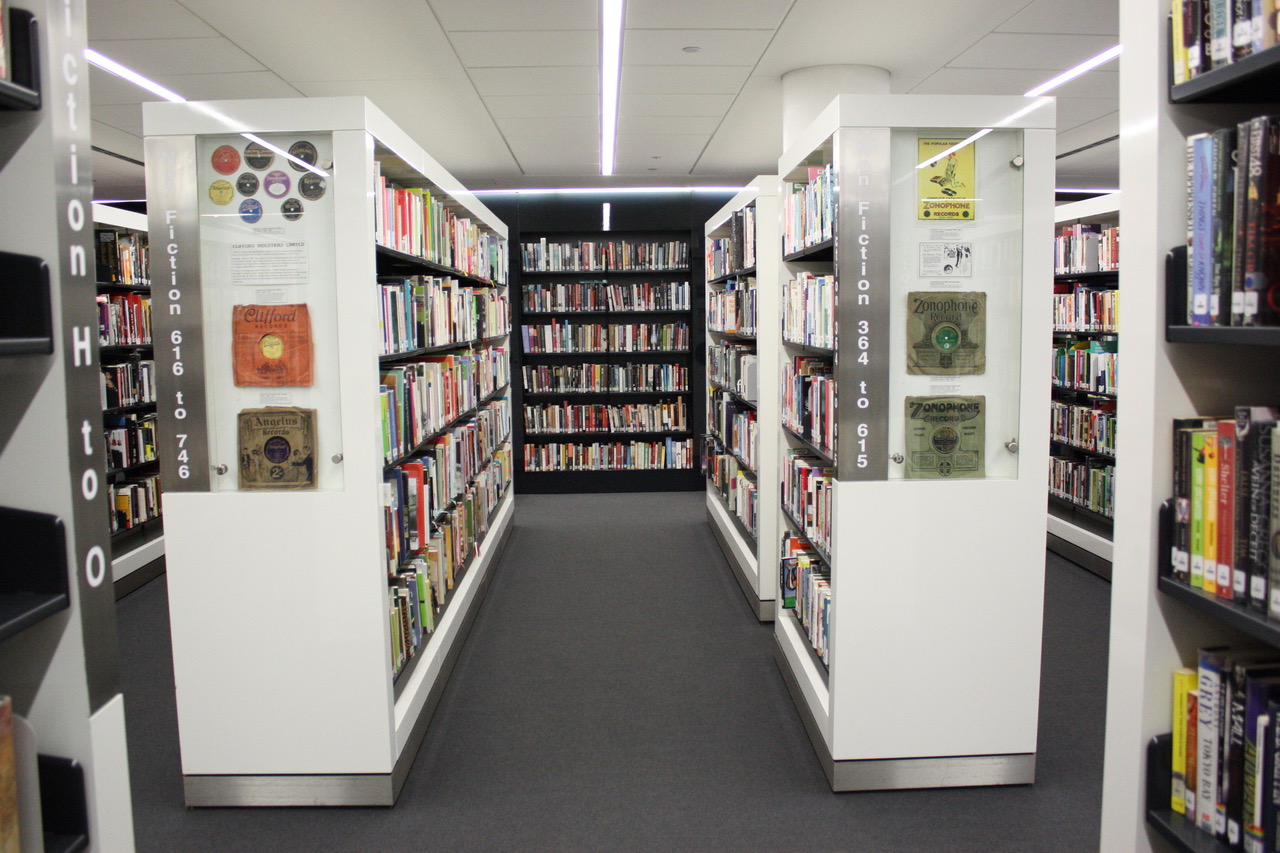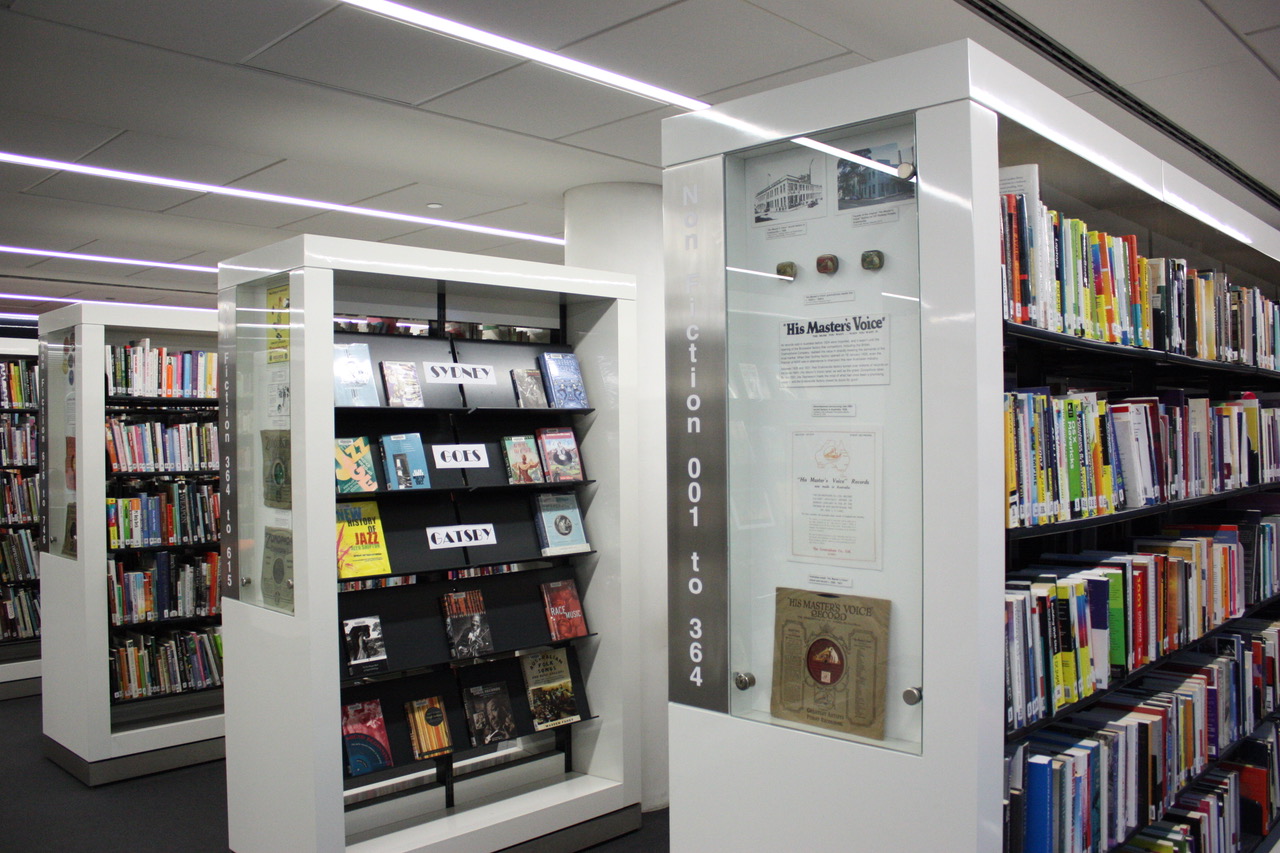 What role did toys play in your childhood?
Not a great deal, to be perfectly honest. Of course it was there and I liked playing with trucks and cars and lego, and using my imagination with them, but I don't ascribe much significance to it now. Nor is it of any interest to me at the moment.
But now that I think of it that experience of play is very important to me and is one I still value.
Who was your 1st crush and why?
For the purposes of anonymity and to avoid embarrassment I'll have to pass on this question.
All I'm going to say is that it wasn't a celebrity crush.
Does sex change everything?
Definitely!
I also think there's a lot of sexual pathology tied up in collecting. Maybe not consciously or explicitly, but something is going on there subconsciously for sure. Maybe Freud would have something to say about this. I've certainly observed some of these tendencies in collectors.
But even more generally I think that sex and sexuality are important aspects of a person, and not only in terms of identity.
That libidinal force, it colours everything and courses through everything, much more than we realise or are willing to admit.
Please describe what you think the Australian psyche / zeitgeist is today?
I don't think there's one wholistic Australian psyche or zeitgeist at work right now. Or maybe it's just not that pronounced or cohesive.
But to speak generally, it seems that everyone is fed up more or less with the dominant political establishment and how morally bankrupt the whole enterprise is. You get that sentiment with people on the left and right of the political spectrum. People are fed up and they're thirsty for change, but the worrying thing is that people are turning to the far-right in the vain hope that they will be listened to. Politicians exploit what we don't know and what we're afraid of, and racism is a tried-and-tested way of furthering that division.
And on the other hand, we're a young country still grappling with the colonial evils of our past and the dispossession and genocide of Australia's Indigenous peoples.
I don't think people quite comprehend how much that legacy has damaged the Australian psyche, and how we relate to each other and the land we are on. It goes much deeper than people think and affects more aspects of our lives than we realise. It poisons everything. And there's so much that isn't resolved. I don't need to speak here of continued forced removals, deaths in custody and poor education / health outcomes. That's a given.
What I'm trying to say is that these issues also affect non-Indigenous peoples too, in very subtle and insidious ways.
Drugs – waste of time or gateway to the universe?
The only drugs I take are prescribed by my doctor.
Because of my history of mental illness and psychosis I'd be very stupid to dabble in any illicit substances, including marijuana. I can get high off my own brain chemistry anyway. Maybe that's an upside.
I don't like alcohol and rarely drink it, although I do smoke.
However, despite my abstinence I've always been interested in drug literature and drug-taking cultures, psychedelics in particular. I guess with my experiences of mental health I can understand the heightened states involved in taking drugs, especially as it relates to writing and the creative state.
The writings of William S. Burroughs and Antonin Artaud (especially "The Peyote Dance") have been particular favourites.
Please describe your latest dream in detail…
Thanks to my conditions I often have very chaotic and complicated dreams that leave me feeling exhausted when I wake up. I don't keep a regular dream diary but if I remember it in detail upon waking, I write it down. They usually feature conspiracies and apocalypses.
From those initial "dream texts" I clear up the grammar and syntax and clarify any images that I wrote down, so they're more readable. I don't embellish the texts at all, although it would be great to expand them into short stories. Some of them are like visions, just in their clarity and force, but usually they're more chaotic and surreal, including this one that I had in April this year:
The junk shop is full of dated furniture, curios and rusty bits of metal.
The whole effect is disorienting upon entering.
Beside my foot is a dusty box of old records. I pick up a 12-inch gramophone disc from the pile. The label features a colourful propaganda-style design of Chairman Mao in red and yellow. When I flip the record over it starts to crack in half, making it totally unplayable.
An old school friend appears.
I hand him the other half of the cracked disc.
At this point I wake up from the dream.
Which cartoon character, would you most like to see in a tribute sex toy, and why?

I'd love to see the dildo from William S. Burroughs' masterpiece "Naked Lunch" immortalised as a sex toy. It's described in the novel as a rubber penis called "Steely Dan III from Yokohama" and is where the American rock band Steely Dan got their name.
I don't know why, but it's the first thing I thought of!

Who would win in a fight and why: Markos Vamvakaris (rebetika musician) Vs. Harry Everett Smith (artist, archivist and collector)?
[Please draw the battle in all its violent beauty!]
Even though Markos definitely has the bravado and street-smarts to win any fight I think the battle would ultimately be in favour of H. E. Smith. I mean, you look at photos of him and he's this weedy, eccentric weakling, but I wouldn't underestimate his power. He was a white witch! All of those energies and cosmic forces would definitely overpower even the toughest of street lads.
I'm no technical drawer so I won't be able to draw the battle. I'll leave it up to the reader's imagination!
Of everything you have done what would you most like to be remembered for and why?
I have no idea. There's still so much more work to be done.
I'm a bit too young to have any interest in artistic legacies. My focus right now is to keep engaged, keep sane and build a diverse and interesting body of work.
But what use are legacies anyway? Everything turns to dust. Even literary immortality is a bit of a pipedream. As Orson Welles said in his film "F for Fake", basically, not to worry about your name and your legacy, because in the end it doesn't mean all that much, nothing lasts forever, but that in spite of this we can "go on singing", as artists, as filmmakers, as architects or whatever.
And he's right, that's all we can do.
If people wanted to collaborate, buy your works, or just have a chat – how should they get in touch?
I'm pretty accessible. Via email or through my Instagram private messages are all fine by me!
The Future
Any collaborations on the horizon?
No collaborations thus far, although I am going to publish a memoir by John Taylor about the controversial Greek folklorist and poet Elias Petropoulos. Hopefully I can get that out through Cycladic Press next year. The manuscript was basically finished when he sent it to me, but we've since read it over and edited it slightly.
It's the only book in English dedicated to the life and work of that incredibly prolific folklorist. So it's an important project.
It would be great to collaborate with someone musically and form a band but for now that's a remote fantasy.
Any major projects you want to hype?
I have three reissue albums of old recordings that are coming out through Rouseabout Records.
There's a two-volume comp reissuing the entire Hawaiian-style output of singer Johnny Wade from 1937-1956 that should be out within a month.
The other one should come out towards the end of the year. It's a compilation of recordings from 1950-1960 of "Musical Aboriginalia" or musical appropriations of Aboriginal cultures by non-Indigenous musicians and composers. Tony Albert has very graciously allowed me to use one of his artworks for the front cover. There's still more consultation to be done and there have been some licensing issues, but hopefully it will come together!
There are more reissues of old recordings that are in various stages of development. I'm a busy man!
Links