Adam De Ville is a man devoted to everything decadent, gothic, and glamorous – He paints, takes photos, creates collages and also engages in writing, publishing and other creative endeavors.
With all of Adam's work being imbibed with his attention to detail and artistic precision.
Born in the United Kingdom, Adam spent his formative years in Australia before venturing to America in his late teens – were he went on to hold his first solo show in Los Angeles. With Adam returning for good to Australia in his late 20s.
With his online solo show 'Beyond The Grave Of Fire' opening on September 1st, we sent Adam some questions to answer over email – Which you can read below…
Getting Acquainted
Name + D.O.B?
Adam De Ville (real name) 15/4/1986.
April 15th – Also the date of Leonardo da Vinci's birth and the sinking of the Titanic.

City, State and Country you currently call home?
Sydney, Australia.
City, State and Country you're from?
Camberley, Surrey, United Kingdom.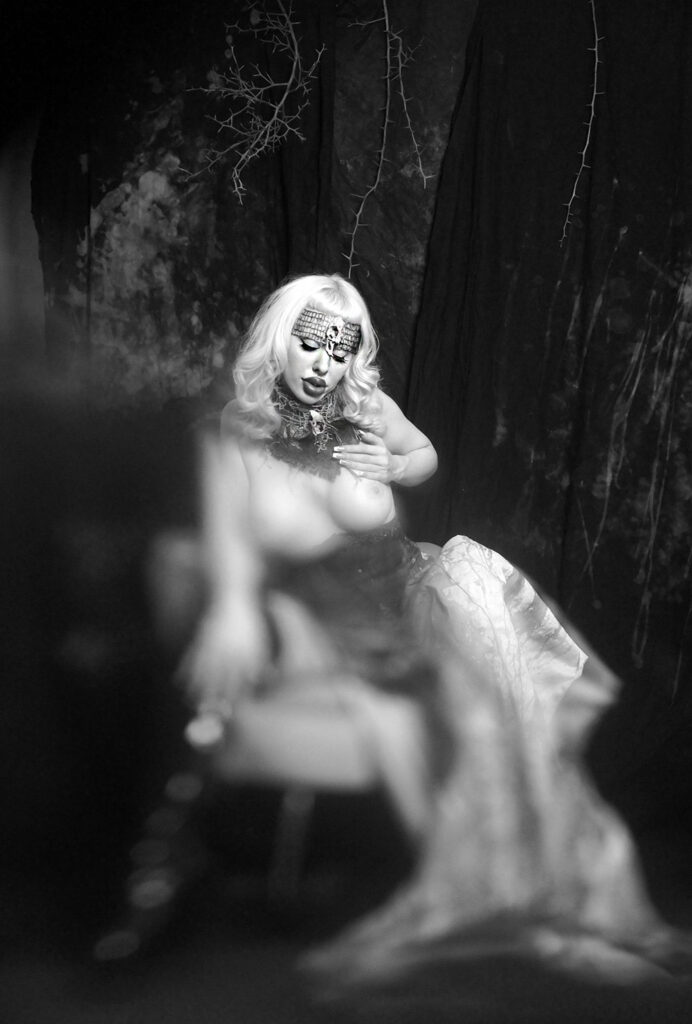 Please describe some memories – such as writing, art, music, relationships, adventures, study, romance, politics, work, crime, religion… anything really – from the stages of your life noted below:

* Age 5 – beginnings:
My parents moved to Australia from the UK when I was 2.
I drowned in the neighbours swimming pool shortly thereafter and haven't been a fan of recreational water sports since.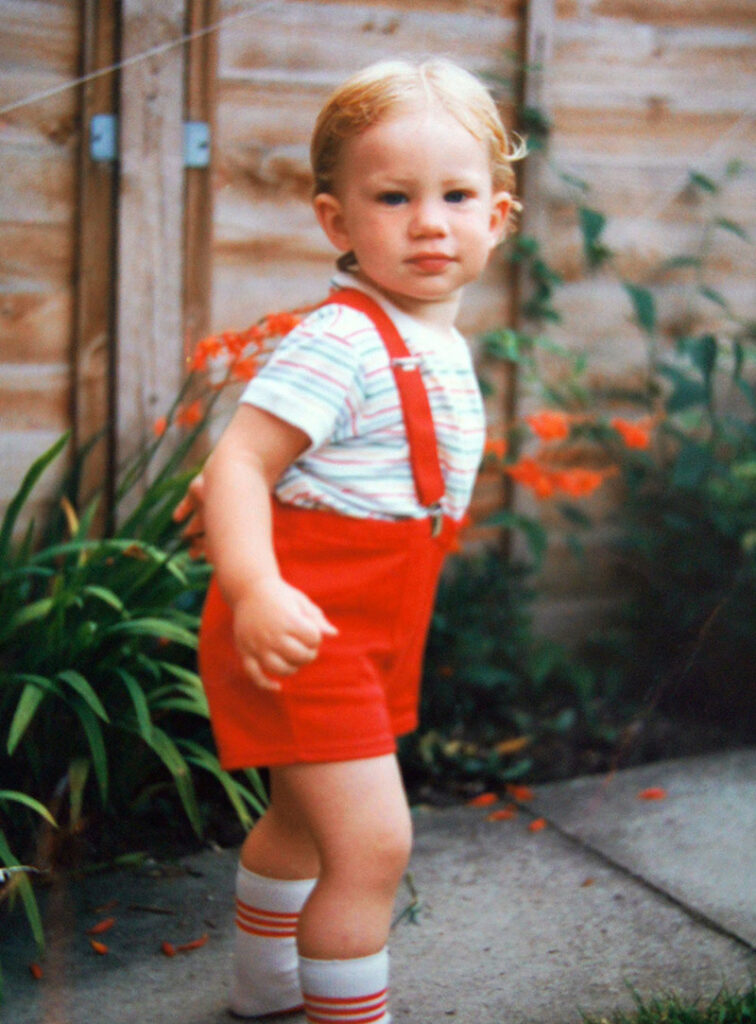 * Age 10 – continuations:
I didn't enjoy school but loved art classes.
It was around this time that I was introduced to the albums of David Bowie, KISS and Black Sabbath.
* Age 15 – getting serious:
Abandoned high school.
My art teacher passionately disagreed with my tendency to go with my first idea for a piece. She insisted upon seeing a 'process', but I didn't have one.
I saw (and still see) the end point before beginning work on a piece.
After failing out of school, I moved back to the UK to live with extended family. It was there that I started experimenting with mixed media artworks.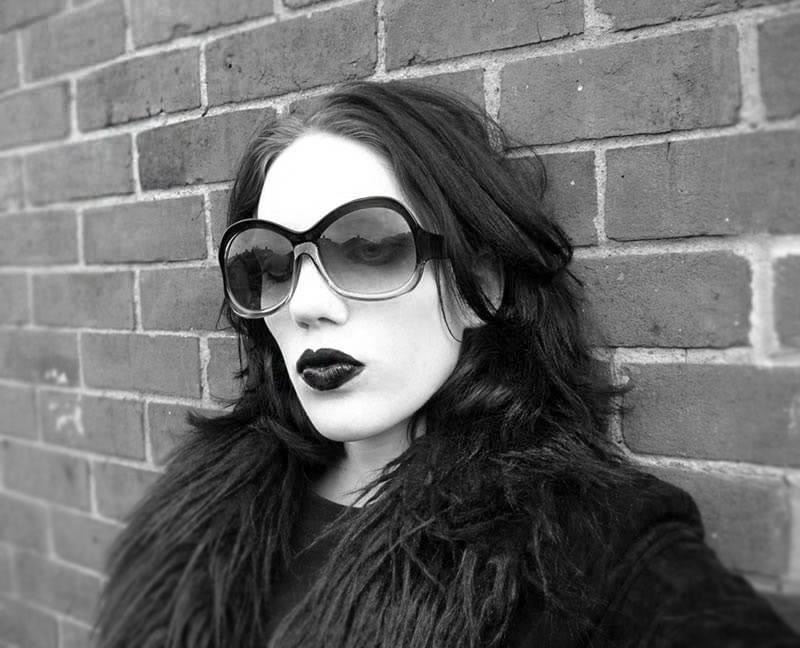 * Age 20 – young adult:
I left the UK and went to LA where I had a solo art show in Hollywood.
* Age 25 – adult mode:
I moved back to Perth and began to show my work on home soil, exhibiting in both solo and group shows.
I actually sent an invitation for my solo show to the art teacher who failed me in high school, but she didn't show up.
I moved to Sydney when I was 27 to be with the love of my life and her cat child Panda.
* Age 30 – fully formed:
I started an art and culture magazine called Collide and shot portraits of Ace Frehley, Abbath, Thurston Moore, Peter Hook, The Kills and many more.
I also worked with Al Jourgensen and Ministry for several months on some design projects.
* Age 35 – meanderings:
More recently I've worked in collaboration with Zero Skateboards on a board for Dane Burman and shot more portraits of Thurston Moore at this year's Dark Mofo festival in Hobart, Tasmania.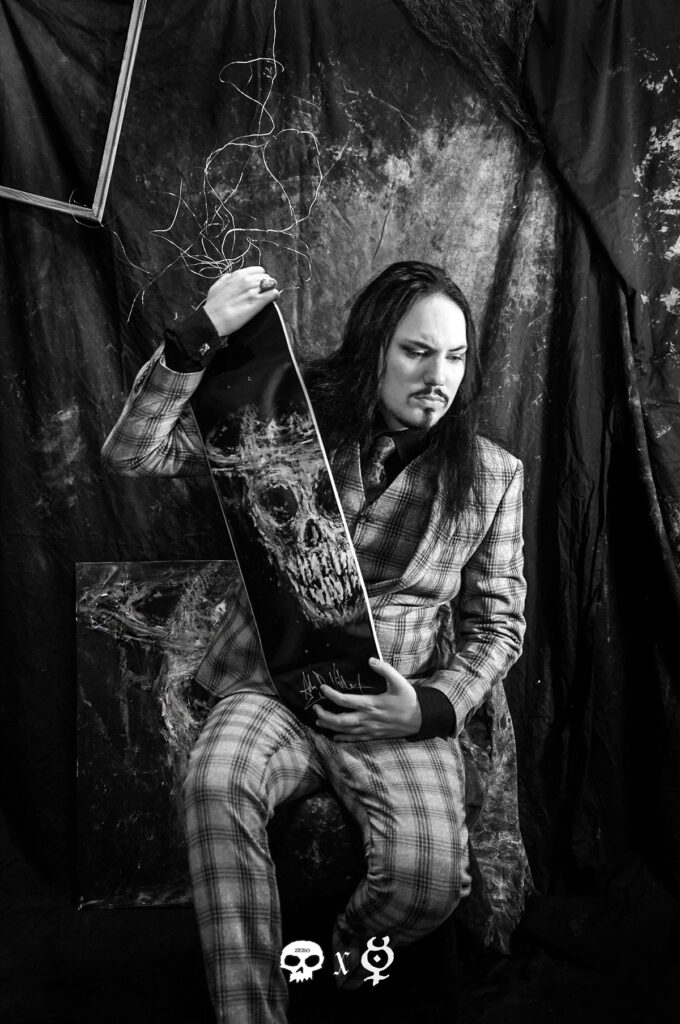 Personal motto(s)?

"Being well-dressed gives a feeling of inward tranquillity which psychoanalysis is powerless to bestow."
– Sebastian Horsley
(Some recent paintings by Adam.)
Art Questions
When and why did you first start to make art?
… and any pivotal artistic moment(s) / influence(s)?

My mother took me to an exhibition of Francis Bacon's work when I was 8; I was in the UK on holiday and remember being completely fascinated with his work.
Seeing Salvador Dali's original Lobster Telephone artwork and some of Goya's black paintings on the same trip was also huge for me.

In terms of photography, Frank W Ockenfels 3 (@fwo3) has had an enormous influence on my work. He shot many incredible portraits of David Bowie and is well known for producing the promotional shots for the 'American Horror Story' TV series (amongst many others).
I had a chance to interview him several years ago and learn more about his experimental approach to his work. He has been a major inspiration for me when it comes to trying different things and thinking outside the defined limits of artistic photography.

I also had a book of works by Helmut Newton when I was a teenager which I loved.
I've continued to revisit his works throughout my adulthood and well into my career as a photographer.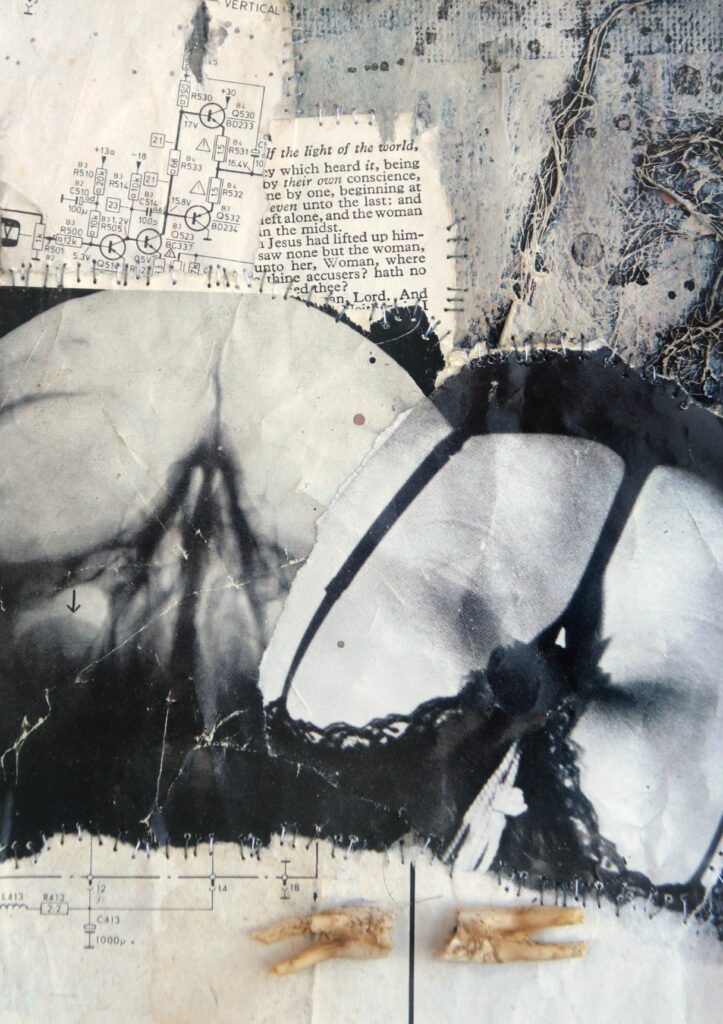 Please describe the usual process involved with producing your art?

– Your paintings/collages?
I mainly paint sitting on the floor with the canvas laying flat – I can't work with an easel for some reason.
I make the textured backgrounds for the paintings the day before and can usually see the central image in its complete form before I begin painting. I free hand everything and don't use reference materials.

With my collages, I try to work with what I already have available to me.
Over the years I've collected a lot of strange objects that have resonated with me in one way or another – vintage medical books, antique medical equipment, old bibles, taxidermy and insect specimens. Also a lot of found objects – botanical samples, bones, printed vintage pornography, rusted metal, broken glass.

The Dada art movement has always been very important to me. I enjoy taking these objects, putting them together and seeing if I can derive new meaning from them (through the manifestation of patterns or optical illusions, for instance).
For one of the works I've created for my latest exhibition, 'Still Life III', I placed a scan of the sinuses from a vintage medical book next to an image of a tied up fetish model in lingerie. The back of the model ended up looking shockingly similar to the sinuses, even down to the size of the images.
This kind of playful, reconstructionist approach is something I aimed to carry through this collage series.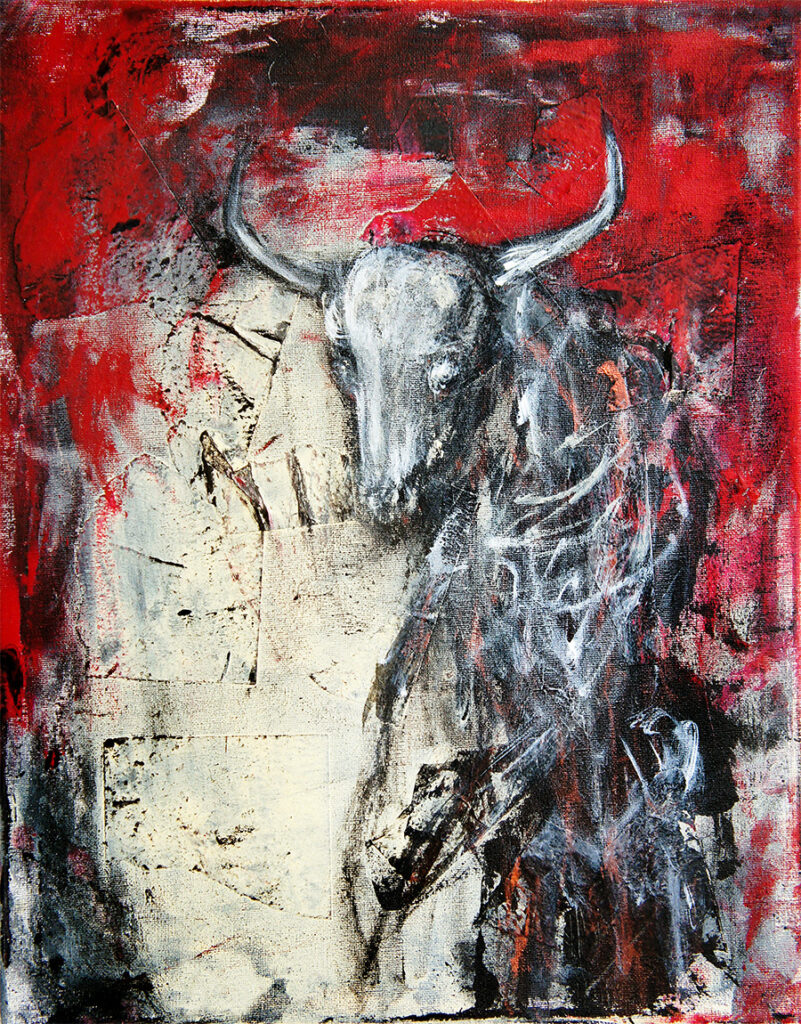 – Your photography?
I'm always experimenting with my photography. I'm not looking to get something perfect.
I smash a lot of things and put them back together to see what they can achieve in their often malfunctioning form. I don't really edit any of my shots either, only to enhance some of the details or create a slight difference in contrast.
Analog Film Vs Digital – what wins and why?

I'd love to only shoot analog but it's a lot more practical to use digital. I experiment a lot with my photography and would get plenty of rolls of film back with too many photographs I couldn't use.
I like to see exactly how a shot looks as I'm working – that way I can adjust my approach as I go.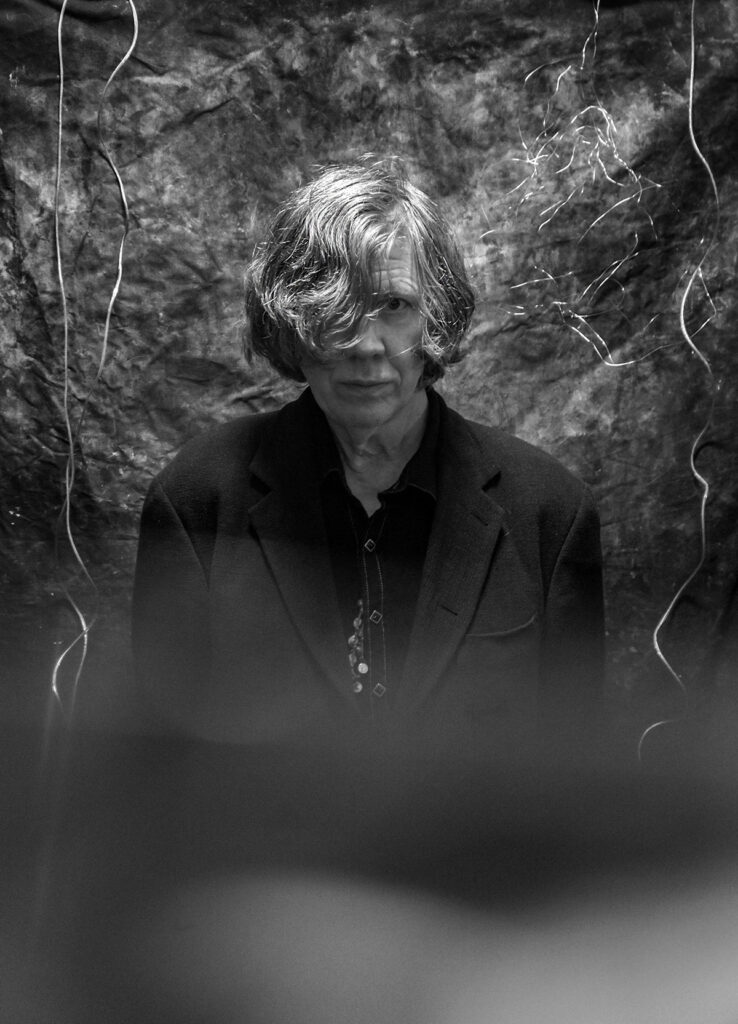 Best and Worst aspect(s) of the art hustle.

The worst for me would have to be the business side of art making.
The idea that work should always be afforded a monetary value.
I've always tried to make pieces for myself, rather than creating with a client or a specific audience in mind. If I'm happy with what I make and I can picture it on my wall, that's perfect for me.
I believe art should be accessible, so if I do offer my pieces for sale I try to keep the prices as reasonable as possible.
I have to make an income from my work, as any worker does, but I don't believe in inflating the price of my paintings or collages to create a sense of prestige or value.

For me, the best thing about being an artist is having the means to express the things in my mind.
To be able to capture a moment or feeling in a non-verbal way.
(Some recent multimedia works by Adam.)
Favorite other artist(s) / photographers?

There are many.
Some of my current favourites are Alejandro Jodorowsky, Sebastian Horsley, Vincent Gallo, Martin Eder, Helmut Newton, Jake & Dinos Chapman, Man Ray, Joel-Peter Witkin, Damien Hirst, I've always been a big fan of David Bowie's paintings and artworks also.

Any projects you have coming up?

Given the current situation in Sydney, I've decided to host my next exhibition online.
I'm currently putting the final touches on it.
'Beyond The Grave Of Fire' will launch online on September 1st and will run for a week. It will feature a collection of my mixed media paintings and collages from 2013 onwards.

www.adamdevilleart.com/beyondthegraveoffire

I'm in the process of clearing out my workspace to make room for new work, so as part of the exhibition I will also be offering older paintings for sale for the first time.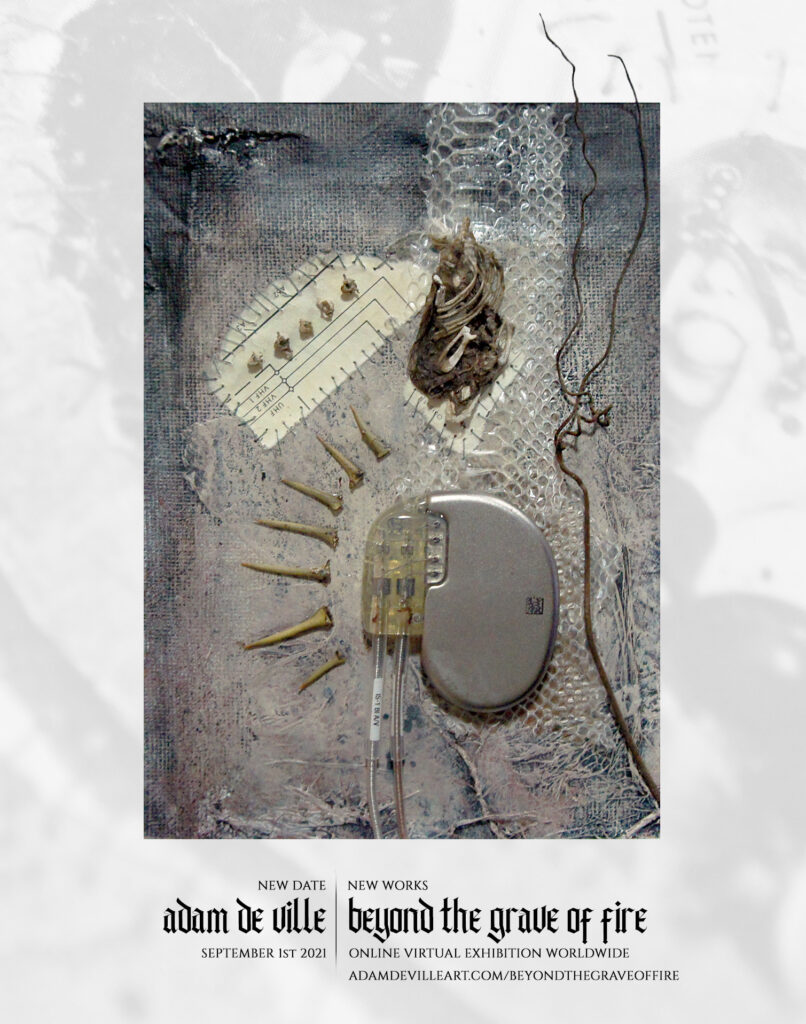 If people wanted to work with you, have a chat or buy something – how should they get
in touch?

Instagram: @adamdevilleart
Email: info@adamdevilleart.com
Odds and Ends
If you could live in any place, during any historical era – where and when would that be?
…and why would you choose that time and place?

My choice is purely fashion based – it's a toss up between the late 18th/early 19th centuries with the British/Parisian Dandies and the late 1960's to mid 1970's with the British Invasion era.
The overdramatic shirts with long collars, platform shoes and flares – not to be confused with the later disco era clothing, of course. You can't beat the music from the late 60's to mid 70's.

What role did toys play in your childhood(s)?
A huge part of my childhood was action figures. My favourites were: Uncanny X-Men, Toxic Crusaders, Teenage Mutant Ninja Turtles (Casey Jones was my favourite character in that one!) Biker Mice From Mars, Street Sharks, Batman The Animated Series and the original WWF Hasbro line.

Drugs – waste of time or gateway to the universe?
If people can get something good from it I think that's great.
I prefer a nice wine.

Who was your 1st crush and why?
Tiffani Amber Thiessen aka Kelly Kapowski from Saved by The Bell.
Also Princess Jasmine from Aladdin… something about the midriff, which I've only now realised they both had going on.

What are the top 3 items you own?
Very difficult to choose just three when I have a house full of memorabilia…
I'd say the highlights of my music collection are Trent Reznor's stage outfit and gloves from Nine Inch Nails' Self Destruct Tour in 1994 and Al Jourgensen of Ministry's top hat from the 1996 Sphinctour.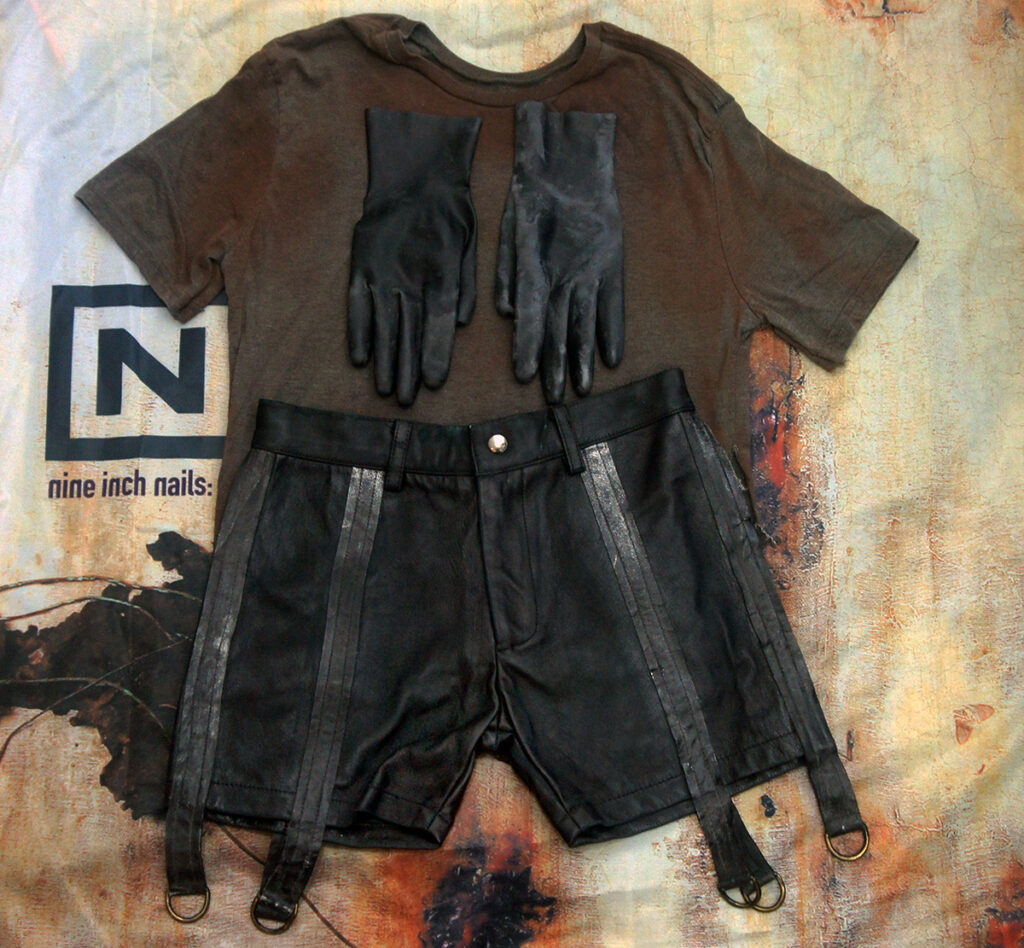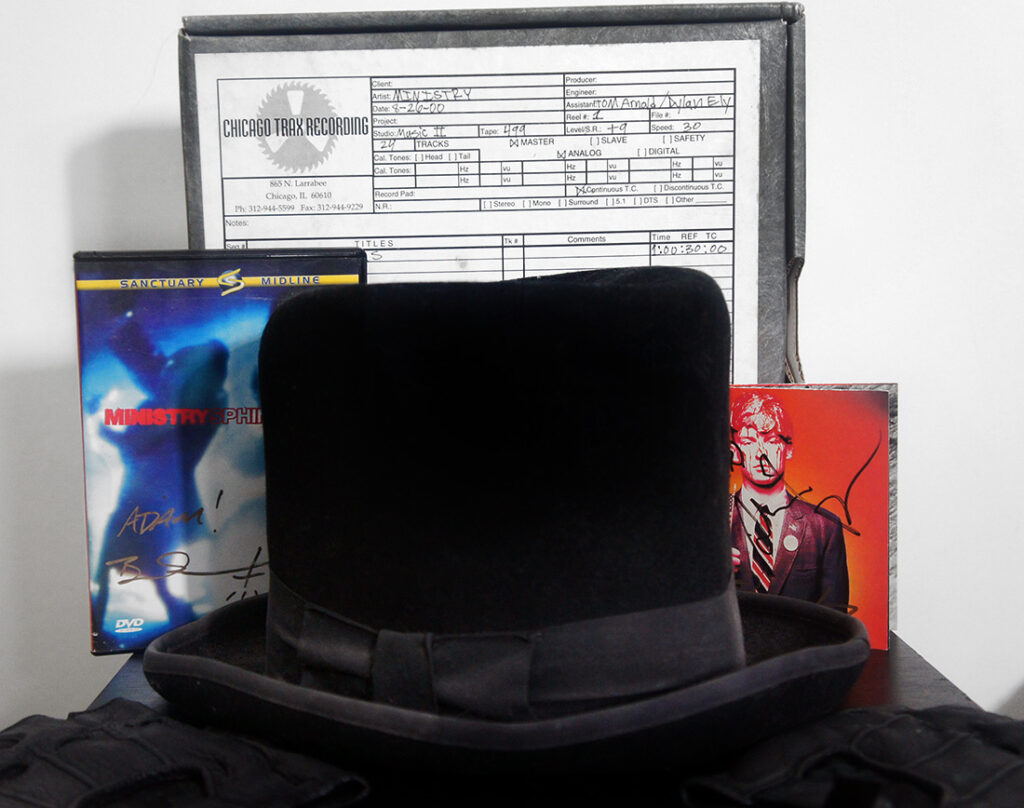 I collect a lot of Hannibal Lecter related memorabilia from the films and TV show, so I'd say my used script signed by Mads Mikkelsen and Hugh Dancy from the episode 'The Great Red Dragon'.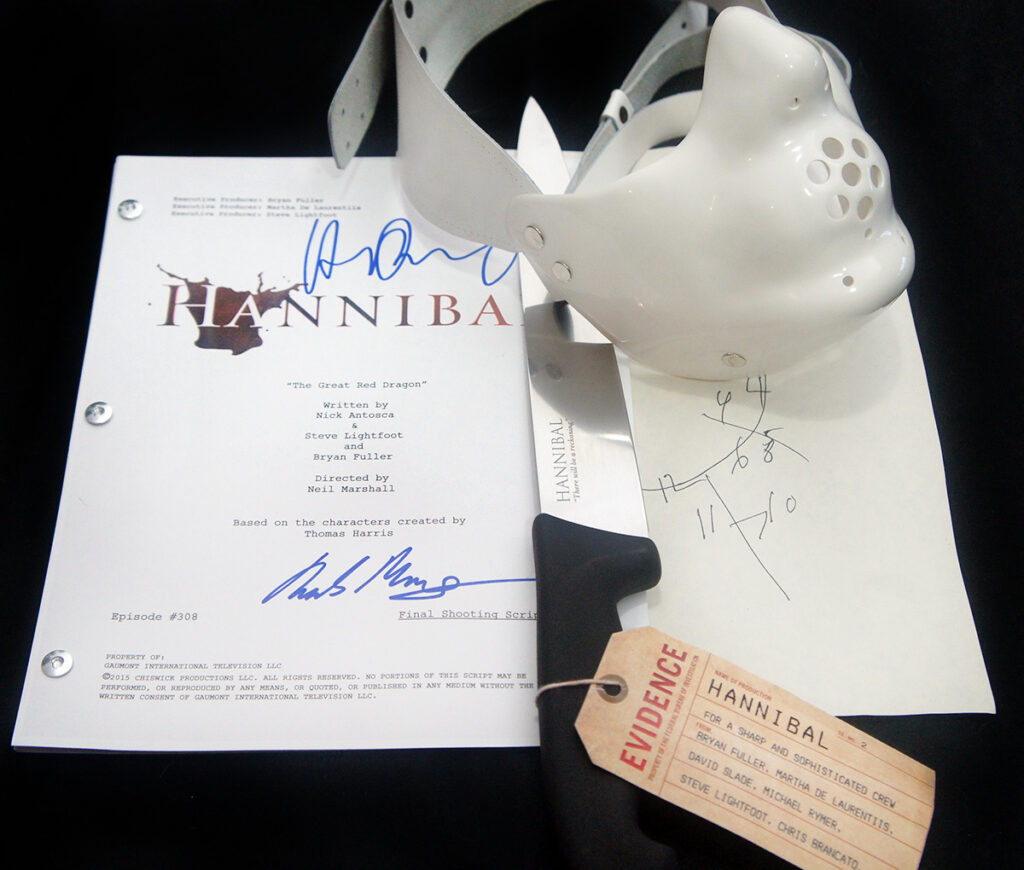 Which cartoon character, would you most like to see in a tribute sex toy, and why?
I remember seeing a cartoon of the story of Jesus when I was a kid. I think that's quite a strange thing to make a cartoon out of, with so much torture and the act of crucifixion itself being depicted.
Perhaps the hand of Jesus would be a good one – the hole through it might be useful.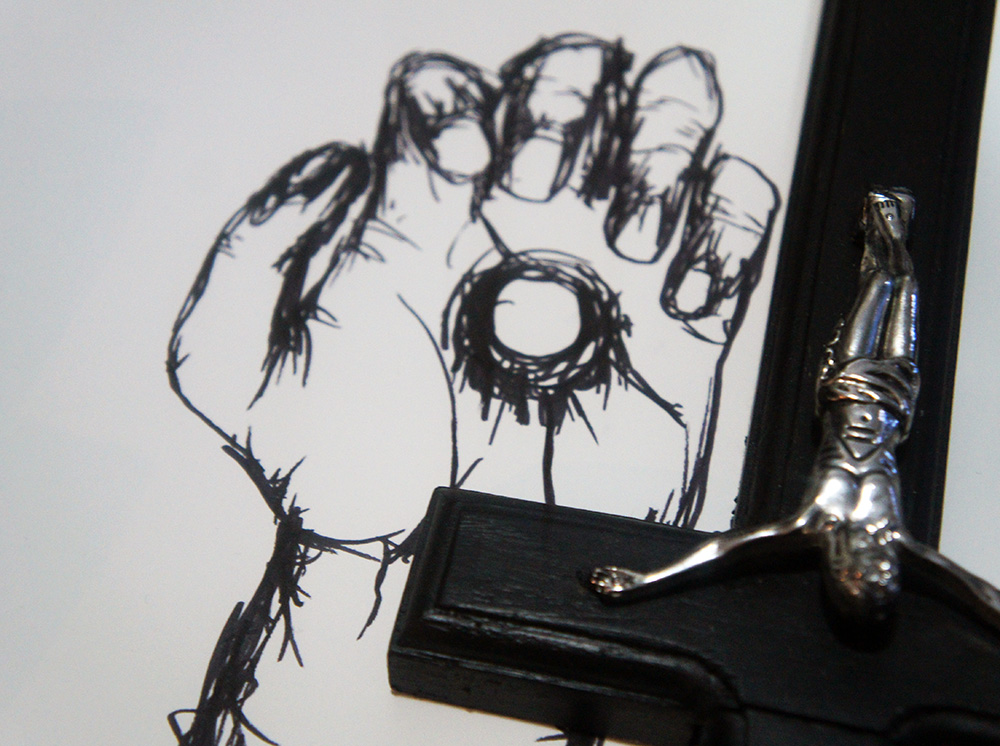 Please describe your last dream in detail…
I have had a recurring dream since childhood:
A person, shrouded in shadow, screaming in slow motion with their mouth hanging open.
The face is never completely visible.

Of everything you have done what would you most like to be remembered for and why?
I haven't made the piece I'm here to make yet – but I'll keep working towards it.
Links