Fábio Vermelho is a Brazilian artist and comic maker working in the underground tradition. Self releasing comics DIY style, most notably his ongoing series Weird Comix, whilst also working with various publishers, such as Brazilian powerhouses Escoria Comix, Ugra Press and Veneta.
With all of Fábio's creations being imbued with his love for trash culture, horror, rock and roll, punk and comics of all types.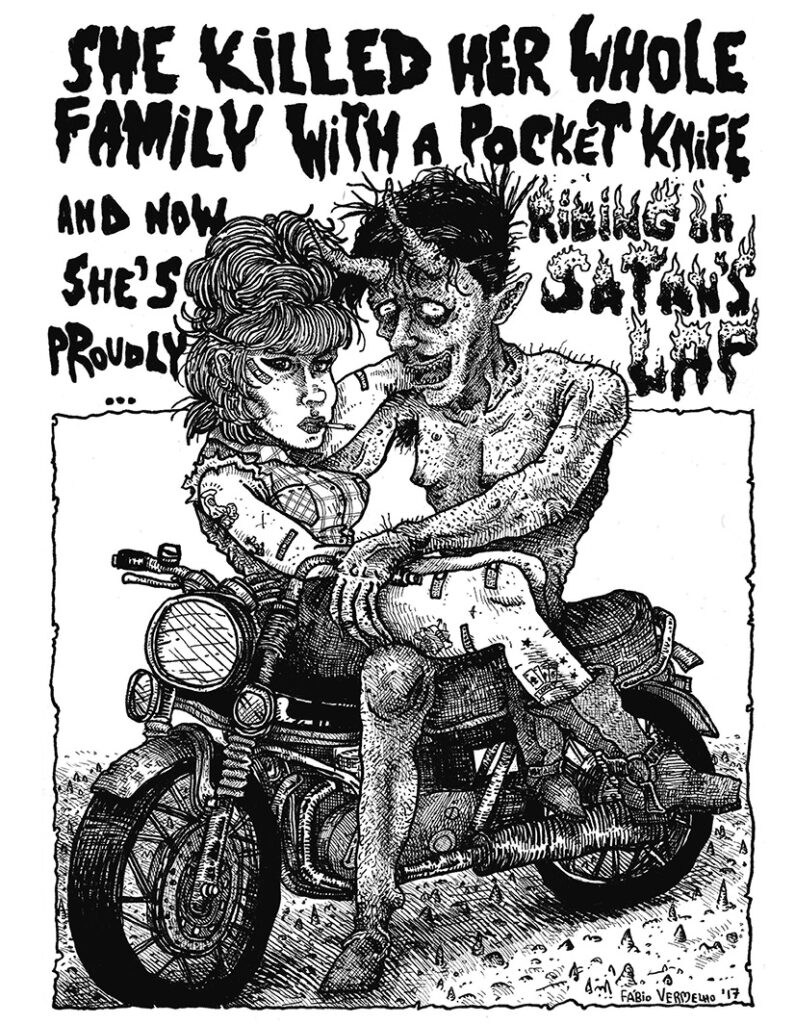 We have admired Fábio and his art for years now – Due to it's wonderful linework, in your face approach and unique feel.
Wanting to get to know him better, we sent Fábio some questions to answer over email.
Take a dive into his world below…
Getting Acquainted
Name + D.O.B?
Fábio Vermelho
December 26th 1991.
City, State and Country you currently call home?
In 2018 I moved from Belém to another city in Brazil called Curitiba.
That's the place I call home now.
City, State and Country you're from?
I was born in Belém (city), Pará (state), Brazil.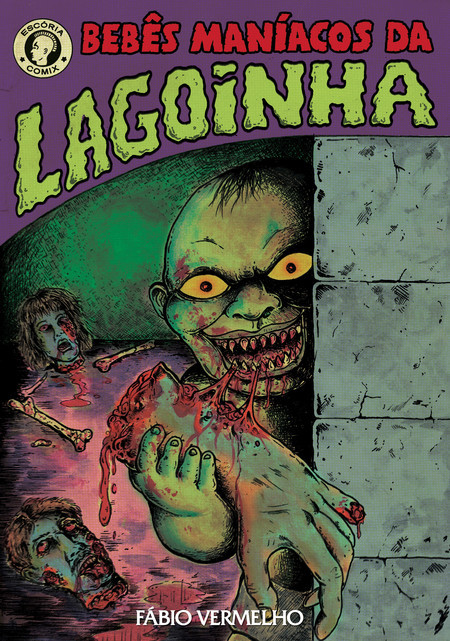 Please describe some memories – such as art, music, comics, friendships, adventures, study, romance, politics, work, crime, religion… anything really – from the stages of your life noted below:
* Your childhood:
It's kinda odd trying to remember things from my childhood. I think I have a bad memory, cause I don't remember much.
Some of the things I remember most were playing with my younger brother and sister, with toys, dolls and stuff, and we created lots of stories, like we were making soap operas or something. I guess that was one of my first creative endeavours hahaha. We didn't have any video-games or stuff like that.
I remember getting my first and only video-game when I was 15 or 16, it was a Playstation 2. Before that I'd go to some friends' house to play his Nintendo.
I also liked to copy drawings from kid's magazines at the time. Not comics, actually. I didn't read much comics when I was a kid. I wasn't really into music either.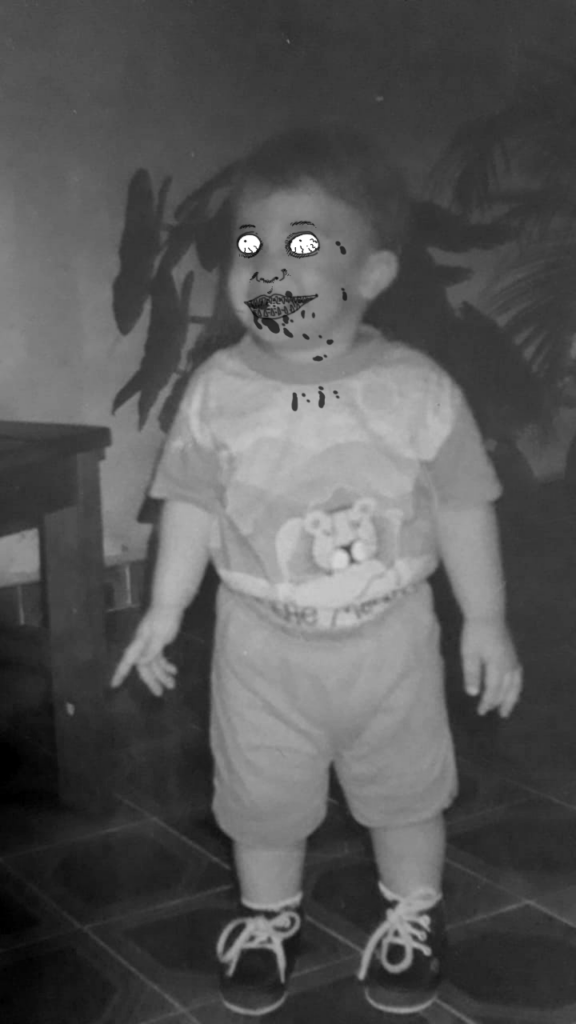 * Your teenage years:
In my teenage years I got into manga. Dragon Ball, Saint Seiya, stuff I found at the newsstands at the time. I think it was my first contact with comics that really impressed me, they were really different from the stuff I've seen at that point, like Turma da Monica, which is the most famous comic here in Brazil, specially among kids.
Those manga influenced me so much that I started drawing comics at that age. Of course the comics weren't anything great, but I did issues and issues of them.
I drew those comics on little notebooks with lined papers, can't remember how many pages there were, maybe 40. Once I had finished an issue I'd lend to everyone in class who wanted to read them. They would take the comic home and then bring back. These comics still exist, but they're at my mom's house. I simply left them in my bedroom's wardrobe when I moved from my parent's apartment.
Sometimes I think I should have brought them, just so I can preserve them as a souvenir haha.
By the time I was finishing school I had already quit drawing these comics, cause there were more interesting things to do like drinking, hanging out with friends and collecting records. I started collecting vinyl about that age, maybe 16 or 17. There was kind of an old newsstand which just sold old books and records near school and I used to hang out with the two old guys who worked there.
I remember I bought my first The Hitchhiker's Guide to the Galaxy and my first post-punk records at that place.
* Your 20s:
When I enrolled in college at 18 years old I got into drawing again. Even though I graduated from Product Design, I ended up working more and more with Graphic Design, drawing posters for parties and festivals, cd inserts, illustrations for books, magazines and newspaper… it was by that time I drew my first comic that was published, I think. It was called Ennui Dreams and it was released in an anthology called SeqaPunch #5. The comic was written by Christian Attridge, a guy I've met on DeviantArt back in the day.
By 2013 I made my final project when graduating college, a comic book called What's Inside a Girl? It was just the part 1 of 2. I ended up never making part 2, but this comic turned out to be kind of a proto-Weird Comix. Not because of that format, cause WC are magazine format and the other project was supposed to be a graphic novel. But all the themes were there, even some characters.
I just made a few copies of What's Inside a Girl?, most of them for the teachers. I ended up trading one of the remaining copies with a friend for a couple of beers and the other one I kept.
By 2014 I started drawing my first comics that would become Wet Nightmare and Resuscitate the Haze, which would be published in Weird Comix #1 in 2015 and led to the subsequent 11 issues (and counting). By this time, in my early 20s I also moved from my parent's home with my girlfriend to our first place, when we were already 4 years together.
We've been living with each other since then, 12 years with the most fascinating person ever.
In the subsequent years I ended up also releasing my first comics written and published in Portuguese by three different publishers in Brazil, Escoria Comix, Ugra Press and Veneta.
I released O Deploravel Caso do Dr. Milton and Assassino na Casa in 2019, 400 Morcegos in 2020, and both Eu Fui um Garoto Gorila and Bebes Maniacos da Lagoinha in 2021.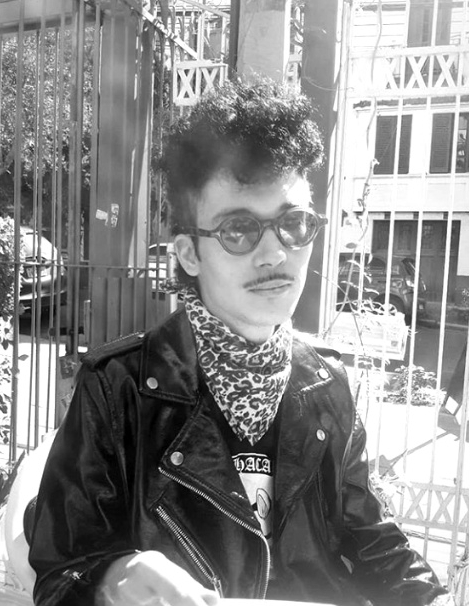 * Your 30s so far:
My late 20s and early 30s have been great so far. Despite of this horrible pandemic that infected the whole world and killed so many people, I've managed to do okay.
I'm not the kind of person who looks fondly to my childhood and teenage years and wishes it could go back in the time and etc, so I prefer to live the present anyway.
Personal motto(s)?
I don't really know if I have one.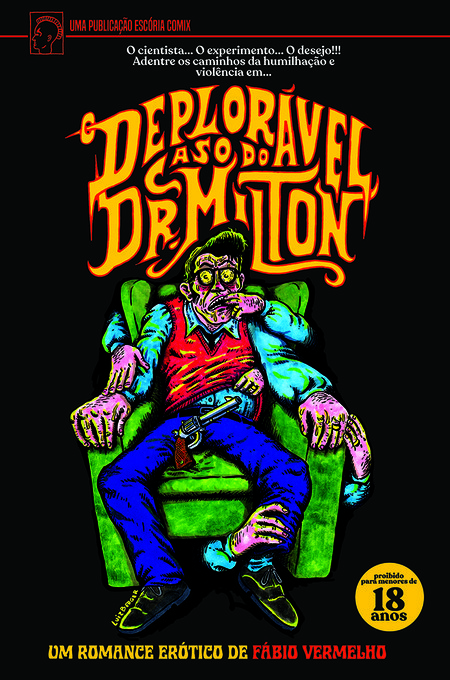 Comics, Art + Creativity Questions
When and why did you first become interested in comics, art and everything creative?
… and any pivotal creative moments / influences?
As I said before, it started early with manga. Just when I was in college I got to know the underground comics like Robert Crumb, Gilbert Shelton, stuff like that. Since I discovered them all doors were open and I got really into other stuff like the EC Comics, specially Tales from The Crypt.
I also read a lot of Daniel Clowes' Eightball, Harvey Pekar's American Splendor, Crepax, Eric Stanton… those were the things I was reading back in 2014 or so. They were the major influences on me while I was planning on self-release my first comics.
Besides all those artists I told about, The Cramps was the real catalyst for the comics in first place. It still is my favourite band, but years ago I really really into them. I listened to the band so much I had to materialize that in comics, that ideas were simply popping up.
If you had to explain your creative endeavors to some recently crash-landed aliens…
What would you tell them?
I would say if they want to see what are the worst things I human being can do to another, just read my comics. That's basically what's all of them are about.
I'd also add a few rockabilly, country, punk rock and twisted 1950s aesthetic to the mix.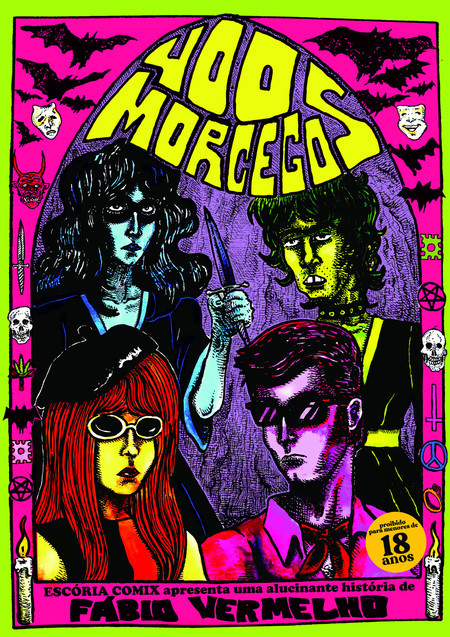 Who are some of your favourite comics makers, artists, writers and musicians?
…and what is it about their works that so inspire and move you?
Robert Crumb, the Hernandez brothers, Charles Burns, Daniel Clowes, Anya Davidson, Ulli Lust, Nina Bunjevac, Lourenço Mutarelli, Marcello Quintanilha, Crepax, Tom of Finland, Eric Stanton, Junji Ito, Suehiro Maruo, Dori Seda, Roberta Gregory, Giovanna Casotto, John Waters, Doris Wishman, Russ Meyer, Cronenberg, Clive Barker, Stephen King, Aldous Huxley, Edgar Allan Poe, Isaac Asimov, Williams Burroughs, The Cramps, The Gun Club, Lou Reed, Sister Rosetta Tharpe, Little Richard… the list goes on.
I probably still forgot something but those were on the top of my head.
Some of them make me see things for other perspectives, some of them make me think of things I'd never think of, some of them literally fill my imagination with images… they all influence me on some minor or major level.
For those who may be unaware – please explain the who, what and why regarding your ongoing comic Weird Comix?
It's a one-man anthology comic were a serialize my graphic novels and also release short comics, strips and illustrations.
Most of the content is for mature readers and deal with violence, sex, killing, disappointments and overall bad things. Sometimes it can be brutal, sometimes it can be funny… it's not for everyone, I know. But that's why I still self-publish, cause I've got total control of the content, despite the sales being lousy or not.
(Various issues of Fábio's ongoing, self released series Weird Comix.)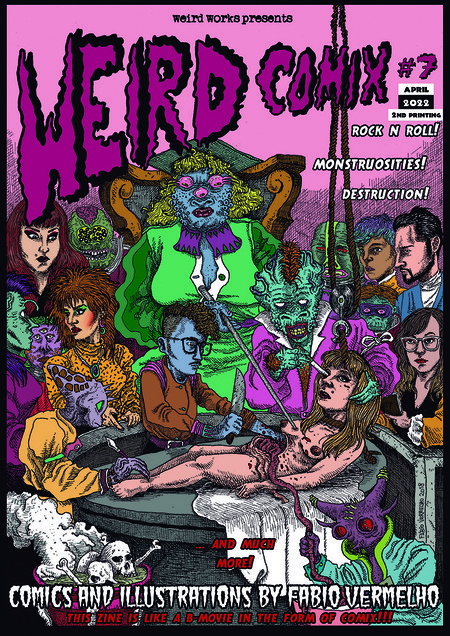 If people wanted to check out your art, work with you or buy some of your wares – Where should they visit and how should they get in touch?
I've got an email if people want to send a message, ask for a commissioned artwork or something, it's asimovfabio@gmail.com.
I also have an instagram, where I post most of my stuff nowadays. It's @fabiovermelho
To buy the comics just access my web store: www.weirdworksshop.bigcartel.com
I also recently launched a Patreon account so feel free to check it out too: www.patreon.com/fabiovermelho
Odds and Ends
If you could live in any place, during any historical era – Where and when would that be?
…and why would you choose that time and place?
I always thought it would be interesting being born in 1944 in the United States. I'd be 10 years old in the heyday of rock 'n' roll and rockabilly; would be 20 in 1964, during the underground comics era and all the hippie stuff; 30 in 1974, during the punk era; 40 years old in 1984, to see the rise of post-punk… these people basically lived through all the interesting periods of rock 'n' roll and other cool things and probably are still alive today.
Of course the were challenging things happening too, specially for the minorities, unfortunately, but I guess that's my answer. I've always wondered how would that be.
What role did toys play in your childhood?
Not much, actually. But it probably helped me develop my creativity somehow cause I liked creating stories with the toys.
I guess I've played more sports. Swimming, volleyball, stuff like that. I was much less sedentary back then hahaha.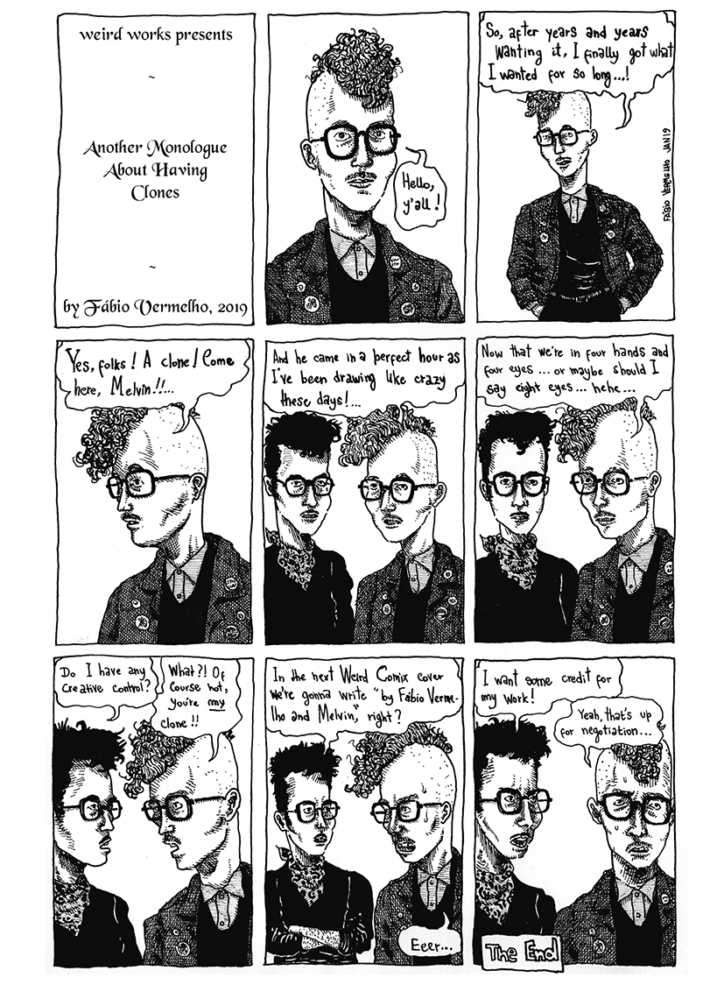 Does sex change everything?
It depends on the case and situation, not really sure about the answer. But, in general, it does change.
Sex in the modern society (or probably since always?) is even used as a form of power, specially cause we live in a patriarchal society. Of course sex can be good for both parts, but I often focus on the bad part when I'm creating my stories, cause it never fails to shock me how sex can make people do awful things.
What are the top 3 items you own?
I don't own many special or expensive things so my top 3 items are all books and comics I imported when the Dollar wasn't so expensive compared to Real and also I was less poor than I'm today haha.
(Fábio's 3 favourite items: Shock Value by John Waters, Robert Crumb's The Complete Record Cover Collection and Tom of Finland's The Complete Kake Comics.)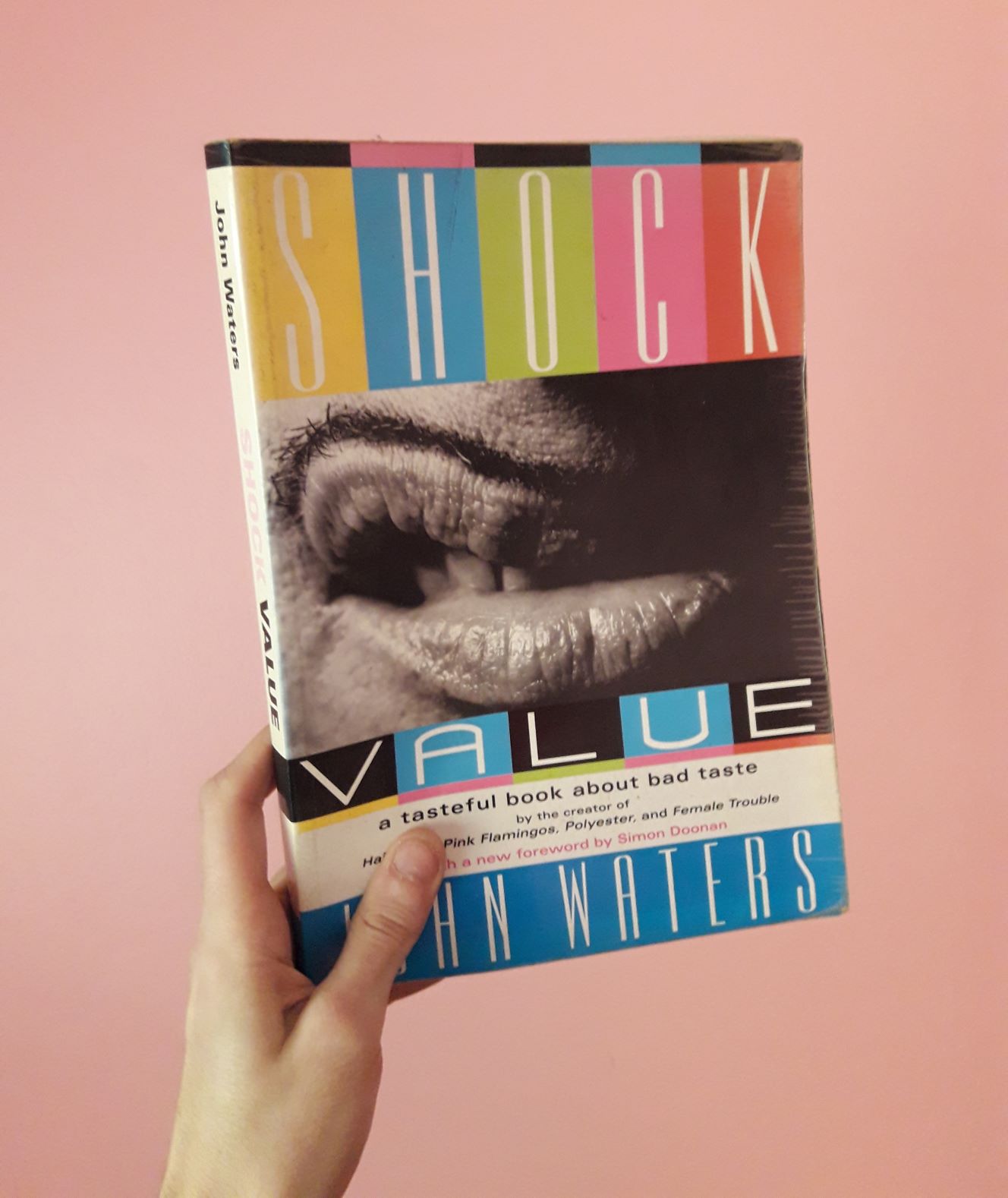 In a fight between the following iconic Brazilians: Fofão (fictional character created by Orival Pessini) Vs. Ronaldinho Gaúcho (soccer player) – Who would win?
…and why would they be victorious?
Of course Fofão would win!
He has a goddamn dagger inside of him, that vicious creature!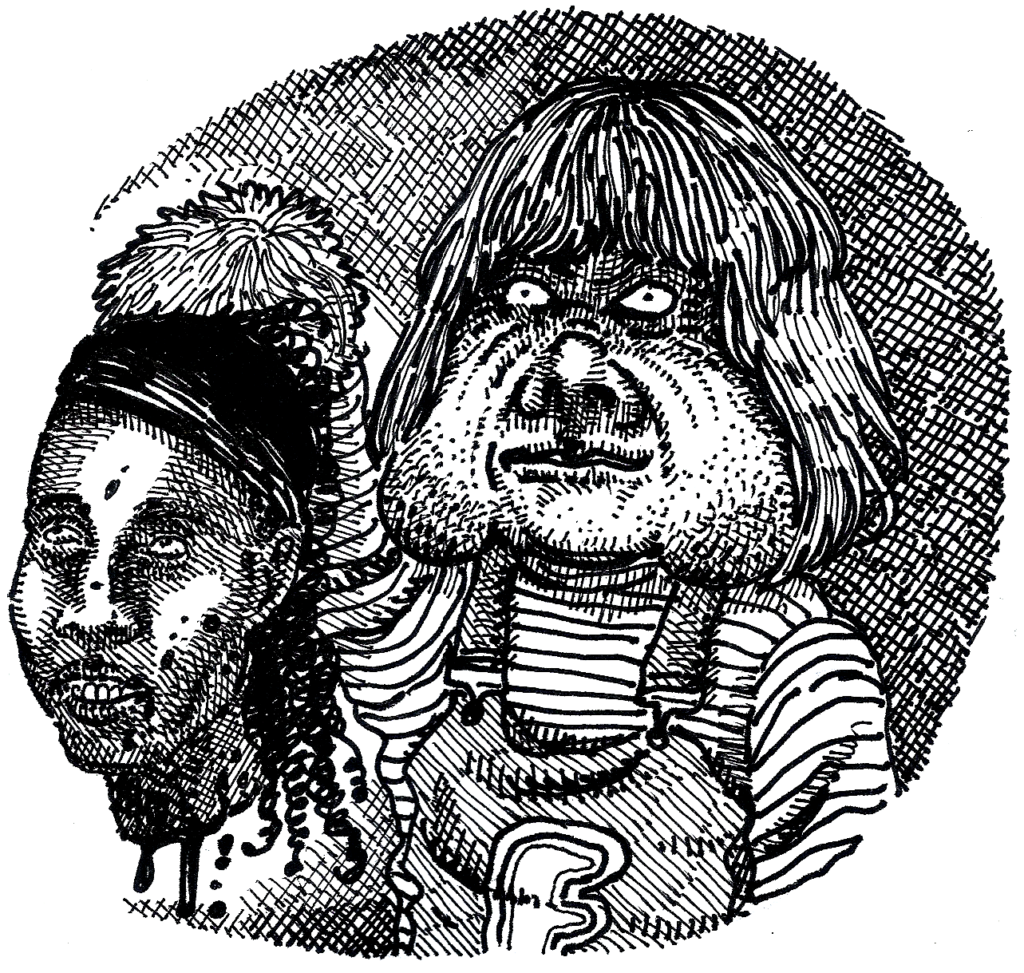 Please describe your last dream in detail…
I usually don't remember a single thing at all about my dreams when I wake up. Once in a while I can remember a few things, but it's very rare when I can describe a dream in details.
Of everything you have done, what would you most like to be remembered for?
The horrible stories I created.
Links