Nic Dalton is living legend in the Australian and global alternate music scenes – He established much loved independent record label 'Half a Cow' in 1990, has founded and played in a slew of much loved bands since the 1980s, has written countless amazing songs in a wide variety of genres and is also a much loved artist.
In short, Nic is a lifelong creator, helper and supporter of music and the arts – and for that we tip our hat to him!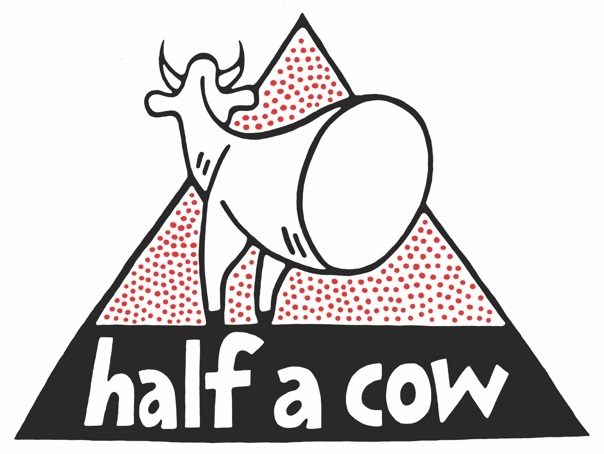 Wanting to find out more about were he has been and were he is going, we sent Nic some questions to answer over email.
Take a dive into Nic's world below…
Getting Acquainted
Name + D.O.B?
Nic Dalton
14/11/1964
City, State and Country you currently call home?
I live in Sydney, NSW Australia but moving to regional town of Maitland at the end of the year (two-three hours from Sydney.)
City, State and Country you're from?
Canberra, ACT, Australia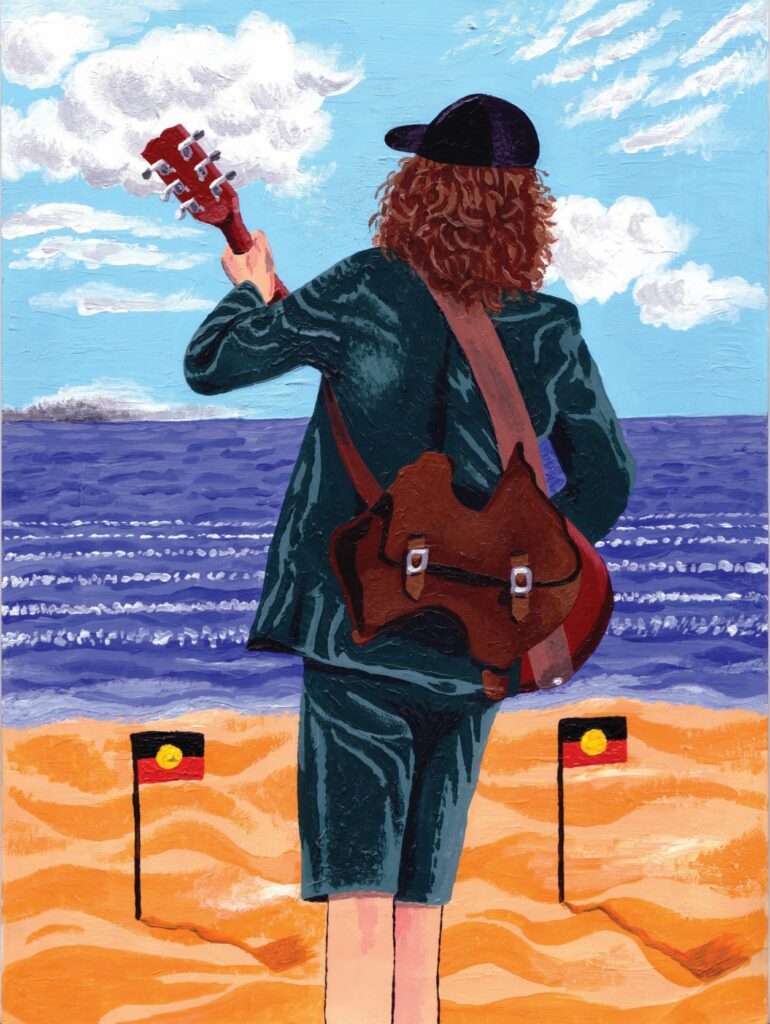 Please describe some memories – such as art, music, friendships, adventures, study, romance, politics, work, crime, religion… Anything really – from the stages of your life noted below:
* Your childhood:
I'll mention this one story because I think it says a lot about me:
1976 was my last year of primary school. I started buying records and going to concerts.
Girls hadn't entered my radar yet.
I was a student at Canberra Grammar, the big posh private school I'd been going since the year before. I hated the school and the teachers hated me.
The headmaster, Mr Lingard, didn't like me at all.
Once, my Uncle Mal brought back from India a gift for me – some tooth powder which was a black concoction apparently used for cleaning teeth in India. You're meant to rub it on your teeth. I had another use in mind.
I typed up on a small piece of paper "HASH POWDER" and stuck that on the small, mysterious looking container.
I took it to school and during one lunch I sold small spoonfuls of it for 20 cents each. Kids were stumbling around the classroom, laughing, acting like they were "drunk". Some sort of attempt at what being stoned was like. No one really knew.
One kid ran around to the headmaster's office and screeched, "Dalton's selling drugs, Sir!" I was immediately tracked down and dragged into the office.
"Explain yourself, Dalton!" demanded Mr Lingard.
"I'm just having a bit of fun, it's just Indian tooth powder my uncle gave me".
He fumed at me. Real smoke poured out his ears. His face reddened. As the tooth powder wasn't illegal he could exactly expel me, could he? I could see it in his eyes: I'll get you one of these days, Master Dalton.
He finally got me when he whipped me on the backside during a school camp at the end of the year for stealing a radio from a farmer's shed.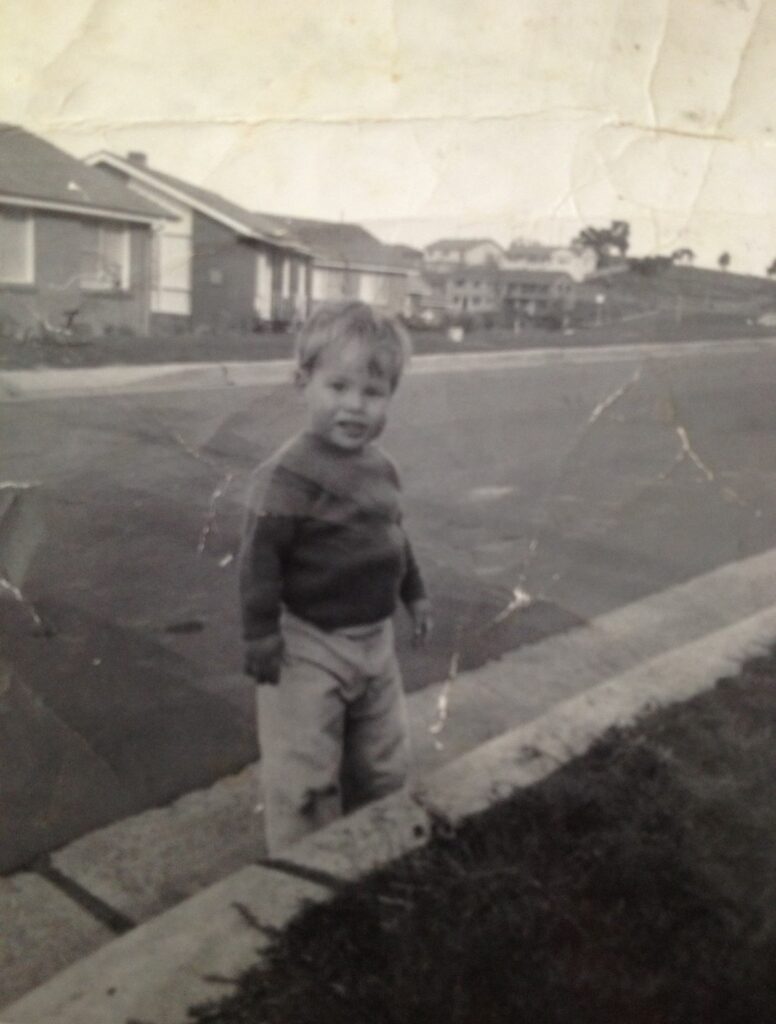 * Your teenage years:
I wasn't the most well-behaved teenager and was always in trouble at school.
I had three sisters so there was always girls around after school.
My main interests were music, trying to learn guitar and picking out the bits of pot from my sister's white carpet to put in the end of my rollie.
At the end of year nine (aged fifteen) I was expelled from school (for smoking pot on the weekend!) and went to boarding school for the last three years. I was really into art.
After school, when I'd run into old school friends, they were surprised that I wasn't at Art School and was playing in bands.
My parents wanted me to go to Art School too (like my eldest sister) but I said to them, "if I go to art school I'll most likely meet other people and start a band together and then we'll argue over who gets to do the band record covers and poster artwork."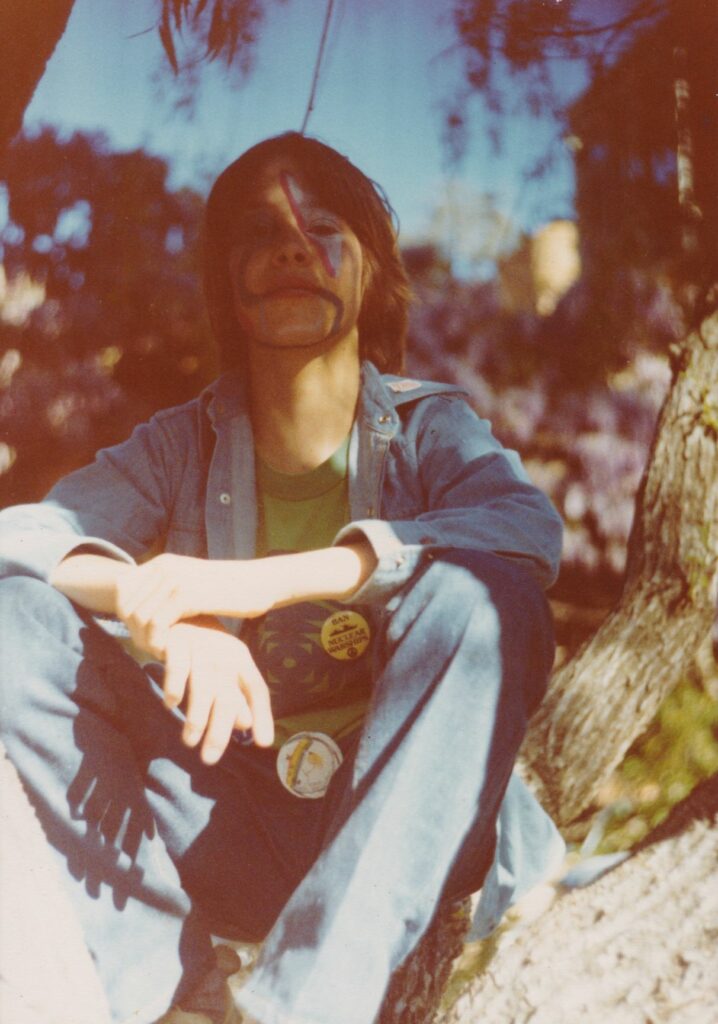 * Your 20s:
My twenties would be defined by being in the Plunderers and running a bookshop Half A Cow.
Until I joined the Lemonheads in 1992 my main source of income was mixing bands around Sydney and being the 'stage manager' at the Lansdowne Hotel.
The Plunderers were my main band and that's pretty much what I concentrated on between 1984 and 1991.
About a year before leaving Sydney to join the Lemonheads I started a new band – Godstar – because I wanted to play guitar live (as well as playing bass in Plunderers).
In 1985 I discovered the Tascam 244 four track machine and have spent the last 35 years recording on this unit (obviously not the same one).
I would say that my main 'job' since my early twenties right through to now is writing songs. It seems to be what I'm best at.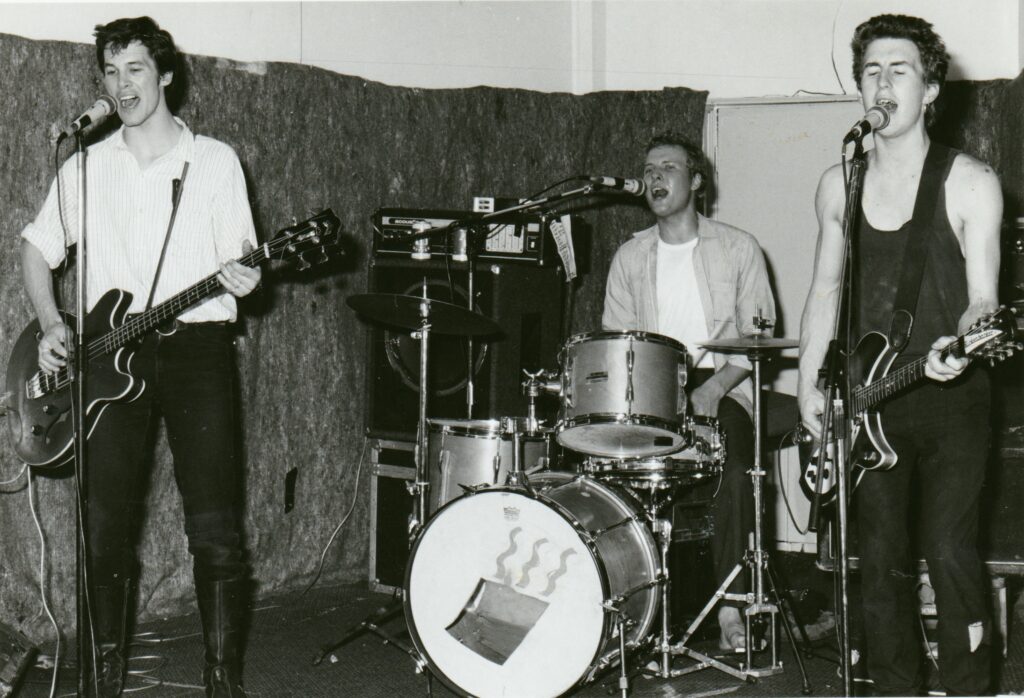 * Your 30s:
Bit of a blur.
Winding down the Half A Cow bookshop (which lost so much money in its ten years) and winding up the Half A Cow record label, which is still going strong today.
In my late thirties I 'dropped out' and moved to an empty farm five hours west from Sydney. The Half A Cow label manager left in 2000 so I spent most of that time on the farm reacquainting myself with how to run the label, drumming in the woolshed and talking to the kangaroos.
In 1998 I joined Ratcat (who were quite big band in the late 80s, early 90s) and we play every one, two three years.
It's so much fun and we get to do quite big shows.
In 1996 Stevie Plunder (guitarist from the Plunderers) died and that was a huge blow to have someone I played in a band with for over eight years take his own life.
Such a shock.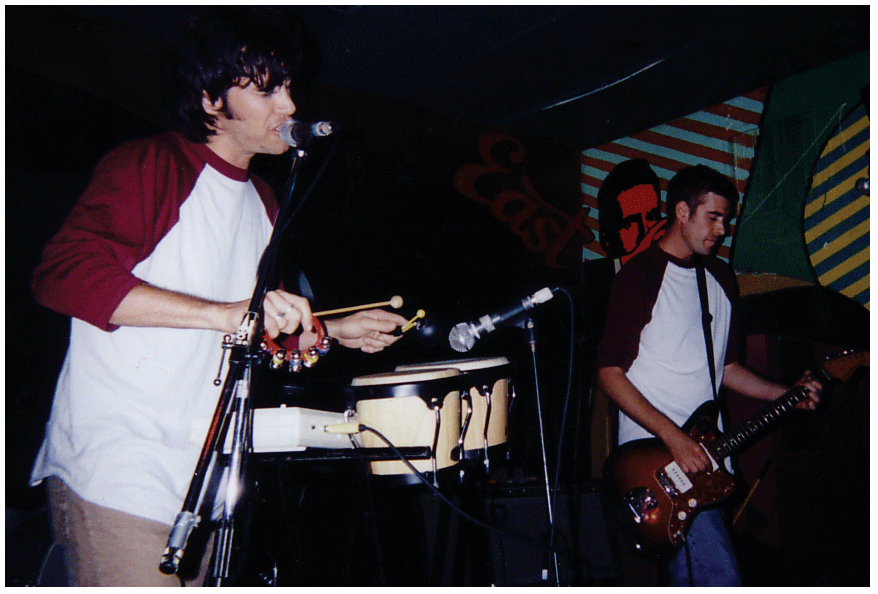 * Your 40s:
Bit depressing really.
Got a real job for the first time (well, a string of part time jobs), got married, had two children, got divorced.
Started what I thought was going to be my main band – The Gloomchasers (originally a bluegrass-tinged folk-rock band) – but I think people who liked my music preferred the 'indie-pop'.
In 2012 Formed a 'kids' band with old friends Alison Galloway and Ben Whitten called The Sticker Club, which is my main band today. I love writing bubblegum songs and have an excellent female singer Nellie Afford who makes these songs sound so good. I've never liked the sound of my own voice.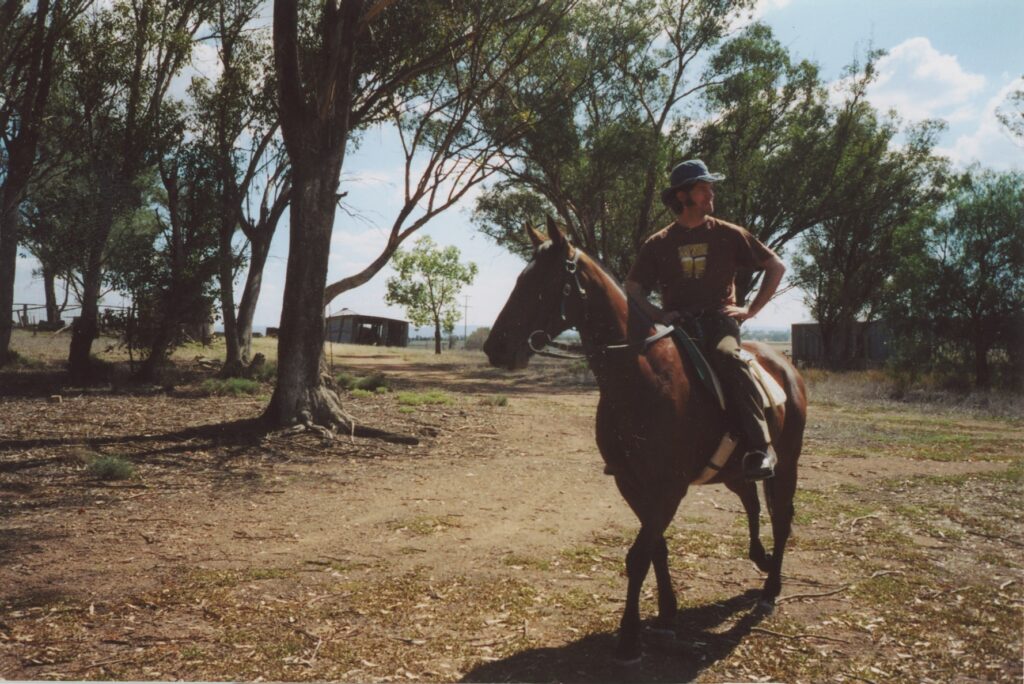 * Your 50s:
Fell in love and and got married again.
Had a third child, Zal (named after Zalman Yanovsky from the Lovin' Spoonful).
Still doing the same things as I did in my forties except the Gloomchasers dissolved at the end of 2019.
The songs that were meant for the third Gloomees album have been picked up a new band of mine (most likely a studio band) which will come out in 2022.
Apart from Ratcat and The Sticker Club, I'm not really pursuing playing live shows with any of my bands, just recording.
Half A Cow pretty much a full-time job these days.
Personal motto(s)?
Glass overflowing, annoyingly so.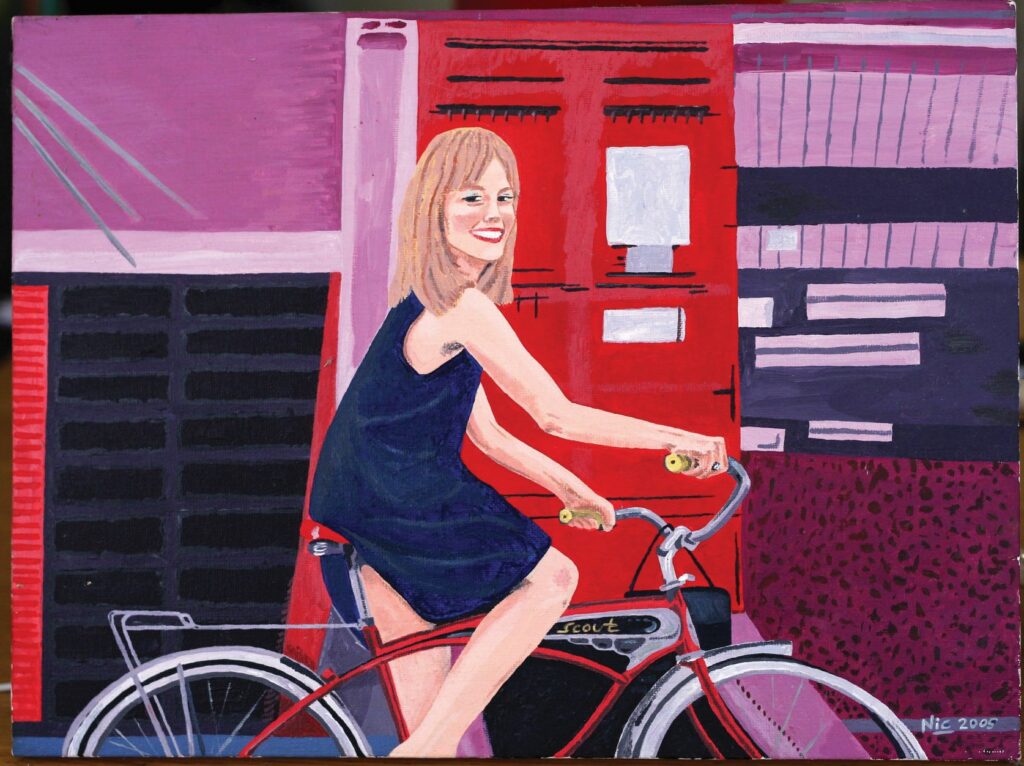 Art, Music and 'Half a Cow' Questions
When and why did you first become interested in art, music and everything creative?
… and any pivotal creative moments / influences?
When I was a kid I can blame The Beatles, Martin Sharp, New York and Andy Warhol for the pop/art.
My Uncle Mal (mentioned in the first question) was also inspirational to me as he is a wonderful artist. His son/my cousin Jeremy is a great artist too (and silkscreens my Half A Cow tee-shirts for me).
I remember (when I was about fifteen) reading a RAM article on Mental As Anything and they said they took their paints with them on the road and, as they used acrylics, the artwork they did would be dry by the time they packed their suitcases to head to the next town. I thought to myself: that's what I want to do!
Years later, when I told the band this story they told me to shut up as it made them look old!
I don't like sitting around doing nothing so whether it's backstage at a gig, plonked down in front of the TV, flying on a plane or with a few hours to kill some afternoon, you'd probably find me doing some sort of artwork.
If you had to explain your creative endeavors to some recently crash-landed aliens…
What would you tell them?
I like writing songs and doing artwork, whether it's pushing paint around or cutting up collage or trying to draw a funny cartoon. Occasionally I get to record some songs and have some of those get released (either digitally or – if I can afford it – on cd or vinyl).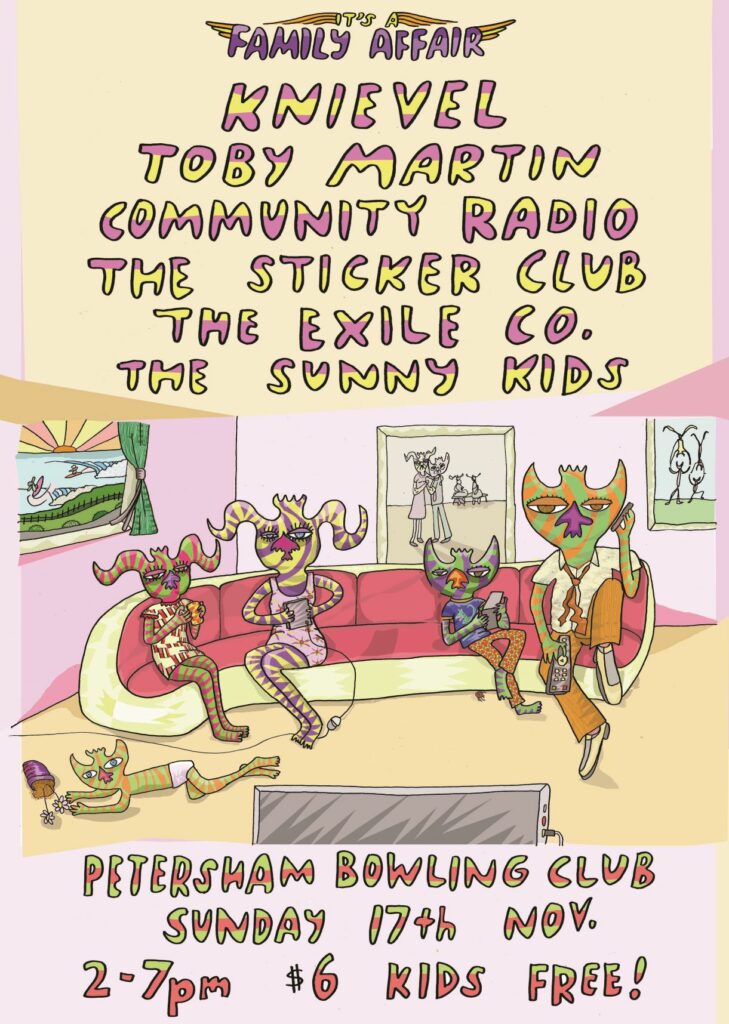 Please share with us some of your favourite memories of Mr Anthony Hayes aka Stevie Plunder?
Stevie and I played music together for over ten years, I have a lot of stories but I'll share this one.
On Wednesday 16th March we played a Green Fez night at the Hopetoun Hotel with label mates the Bam Balams, who had a great single called "Deliver My Love".
That weekend we drove to Canberra, saw the Saints on Friday the 18th, and played one of our most unusual shows the next day at Australia Park, which was near the old Starlight Drive-In on the way into town.
It was an 'alcohol-free concert' called Rock 88 and we played alongside the Party Boys, Cockroaches and Boom Crash Opera. The Plunderers were the local boys made good and we played second-last on the bill. None of this 'no alcohol' for us – we had a slab in our van, where we spent most of the day.
I was interviewed by Richard Wilkins, then a budding commercial radio host before he switched to television and a shiner brand of shampoo. It was one of the most awkward interviews I had even done. I was a bit nervous, like a fish out of water amongst these proper pop stars, and Wilkins was a bit of a fish too. Not knowing what to do with this completely unknown band.
Because it was this big outdoor show, Stevie, Tony Chesher (who filled on drums for Peter Velzen for a bit) and I decided to wear headbands. Stevie took it to the next level and wrapped the scarf around his head the other way, from the top of his head and around his chin.
When we hit the stage and launched into "Dying" it was all rock and roll guns a 'blazing. Until Stevie tried to open his mouth and realised he couldn't sing. He'd bandaged his mouth shut with the headband.
Us, and the crowd, laughed our heads off.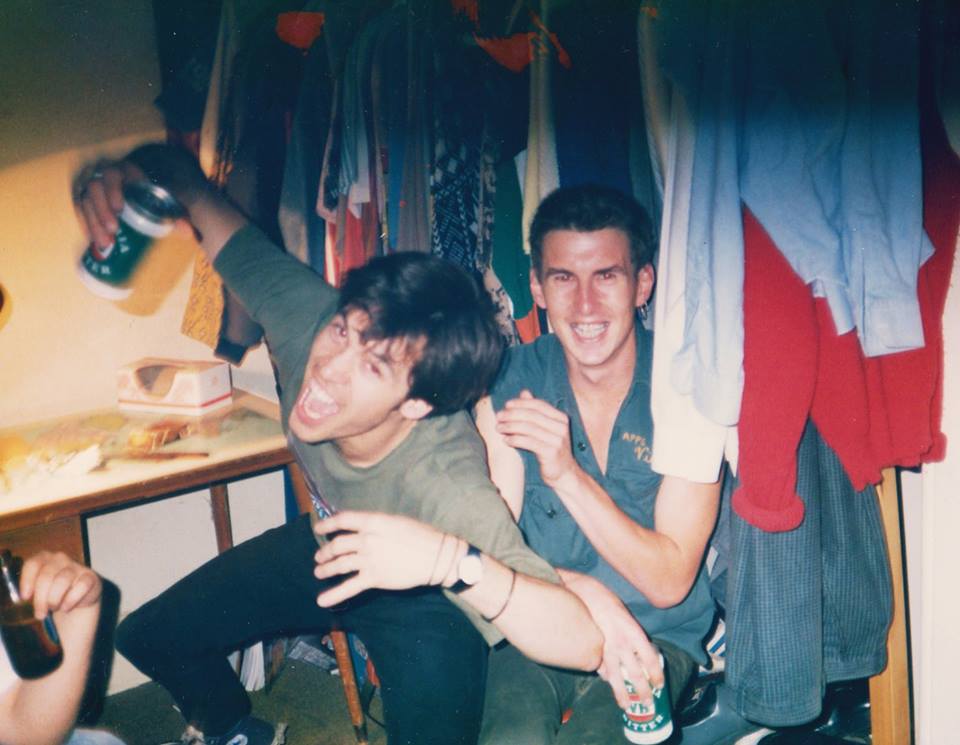 In a fight between the following logos of iconic Australian indie record labels: The Dual Plover (of 'Dual Plover' records) Vs. The Larrikin (of 'Larrikin Records') – Who would win?
…and why would they be victorious?
Okay, after googling the labels and their logos, you've got a hobbit-y looking guy with hand in pocket and what looks like yawning up against Siamese birds of sorts.
The hobbit would win but if the labels had the back-up of their roster, then the Plovers have the edge.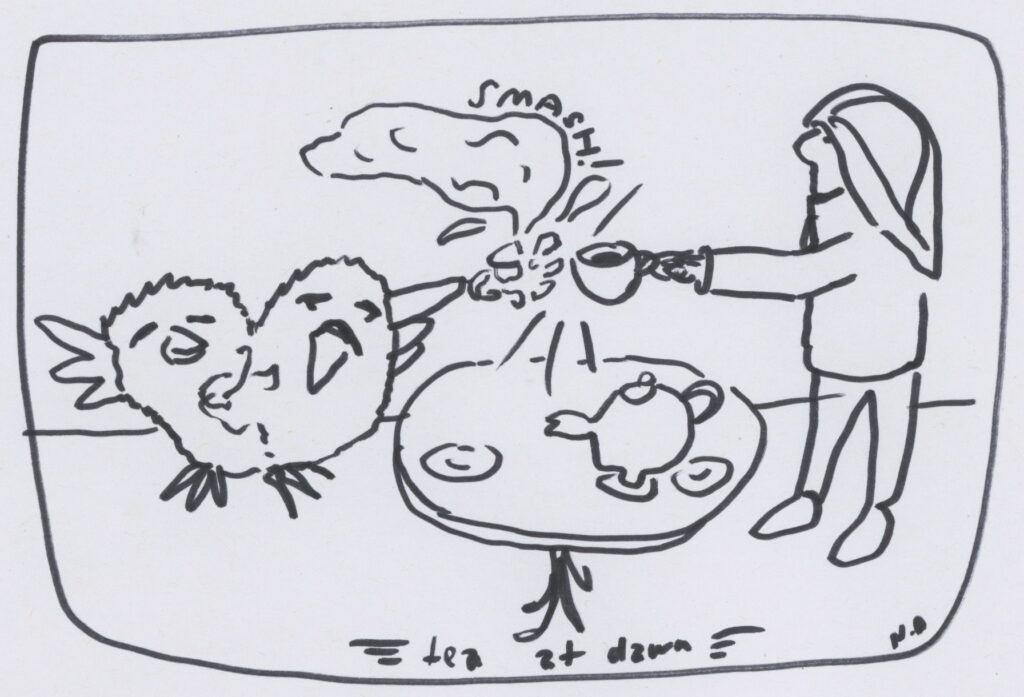 Who are some of your favourite artists, musicians and writers?
…and what is it about their works that so inspire and move you?
The last few years I've been discovering a lot of new-ish Australian bands, the bulk of them seem to come out of Melbourne and some female-led. One in particular is Swim Team, three women that sound like they are from Dunedin in the early 80s.
Their album is called Home Time. I love the lyrics and the melodies.
I read a lot and over the years have read a lot of John Steinbeck, Peter Carey and Elmore Leonard.
On the other hand, I also read a lot of Australian women authors. I like their point of view and the dark humour in some of their novels.
Marc Chagall's artwork has always inspired me with the ye olde but dreamlike village scenes, chuck in an upside down bride playing the violin to a giant chicken.
Love it.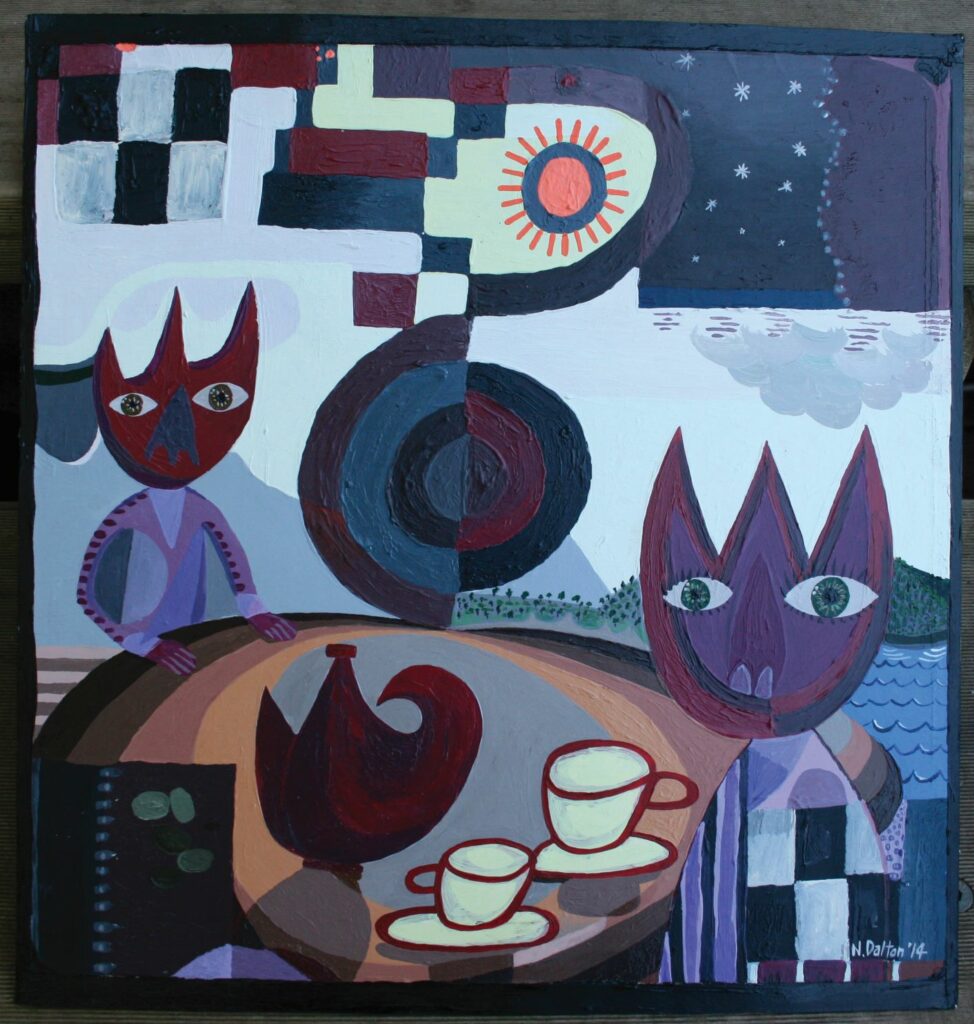 If people wanted to work with you or buy some of your art and wares – How should they get in touch and where should they visit?
The Half A Cow website has links to the music and tees.
Over the years I've sold my artwork and the only place that currently has prints of my cartoons is Egg Records in Newtown.
Any upcoming projects you would like to mention?
Been spending the last couple of years recording the second Sticker Club album which should be out next year. There's quite a bit of artwork and videos to do first, so that will be taking up a lot of my time.
(Some of the many albums Nic has played on and released over the years – Solo and in bands such as The Plunderers, Captain Denim, Love Positions and Love & Death.)
Odds and Ends
If you could live in any place, during any historical era – Where and when would that be?
…and why would you choose that time and place?
Would loved to have been able to see bands between 1966-1969 in London, Sydney, Melbourne, New York and San Francisco.
So I assume I would be extremely rich so I could fly and around the world, seeing bands and staying in hotels.
What role did toys play in your childhood?
Who doesn't love toys when they are a kid?
I loved my Matchbox cars. I also had a metal Thunderbird 2 which I took to school one day (I was about sis or seven). I came home with a crappy plastic truck.
My mum and dad said, "where's the Thunderbird?"
"Johnny made me swap it for this truck!"
I told that story to a couple (Dan and Alice) in Egg Records one day (where I work Sundays) and a few weeks later they brought a gift in for me: a metal Thunderbird 2.
Thanks Dan and Alice!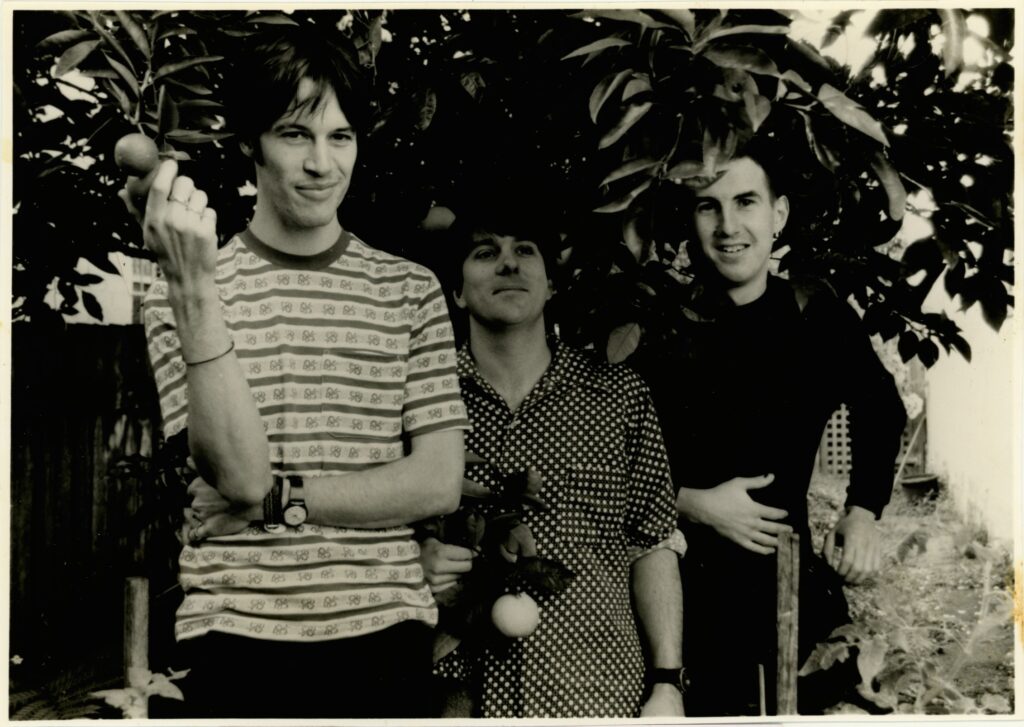 What are your top 5 places in Australia?
Anything from a city, to a specific address or landmark – still in existence or long since gone.
… please also share why you love each place so much; and a memory you have of it.
I love Dalmeny down the south coast where I spent many a school holiday (surfing, campfires, young love, cheap pot.)
Uluru.
I've never been there but I think it is an amazing place.
The park at the end of Glebe Point Road, near the water. It's changed a lot now but I used to go and sit on a bench there by myself and wonder when and how I would get out the mess I was in called a small business (a bookshop back down the other end of Glebe Point Road).
The old Uni Bar (the one upstairs) at ANU where my early bands (Get Set Go, Plunderers) played in Canberra.
We used to hang out there during the day, play pool, drink beers, buy pot.
Egg Records, Newtown. Pretty much the only record store I frequent.
I also work there on Sundays. I get to play records all day long, playing old favourites or discovering new ones.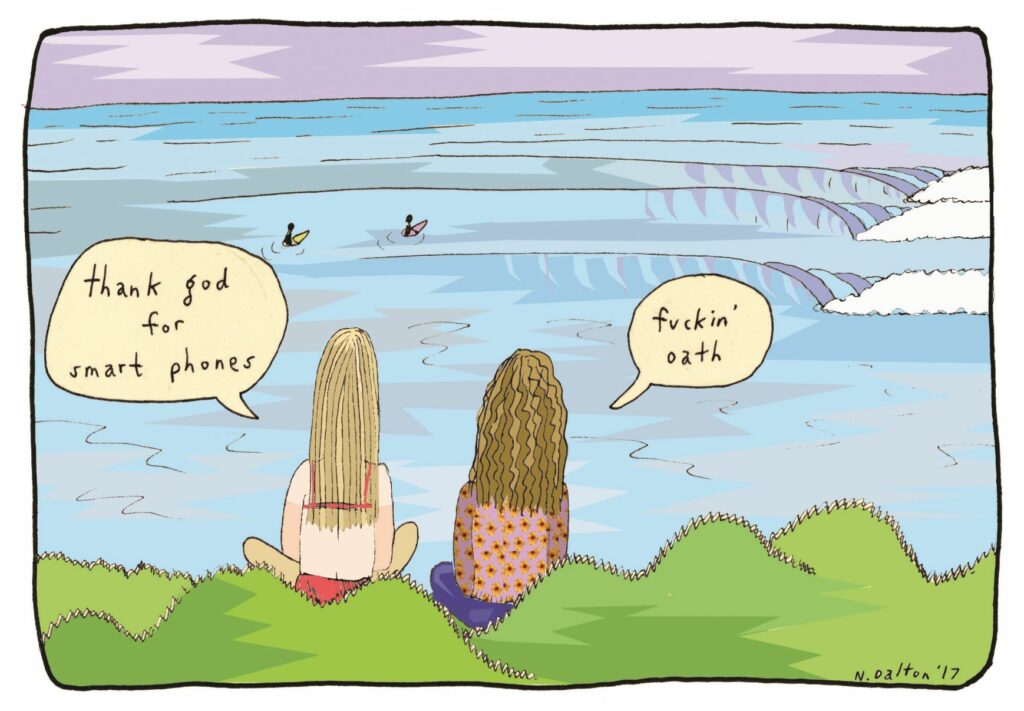 Who was your 1st crush?
…and why were you so infatuated with them?
I can't remember her name, but was a girl at Farrer Primary.
I'm pretty sure her mum worked at 2CA (radio station in Canberra.)
Does sex change everything?
Depends if you get pregnant or pull a muscle.
What are the top 3 items you own?
The first three things that came to mind are my gut string guitar (bought thirty years ago this week for $40 in Toowoomba), my Swiss Army Knife (had since 1974) and my Tascam 244 four track machine (I have a few of these, and gone through a few of them since the mid 80s so there isn't exactly one).
Please describe your last dream in detail…
I can't remember my last dream at all.
I used to write my dreams down but haven't done that for a couple of decades.
Of everything you have done, what would you most like to be remembered for?
I find that question a bit pompous!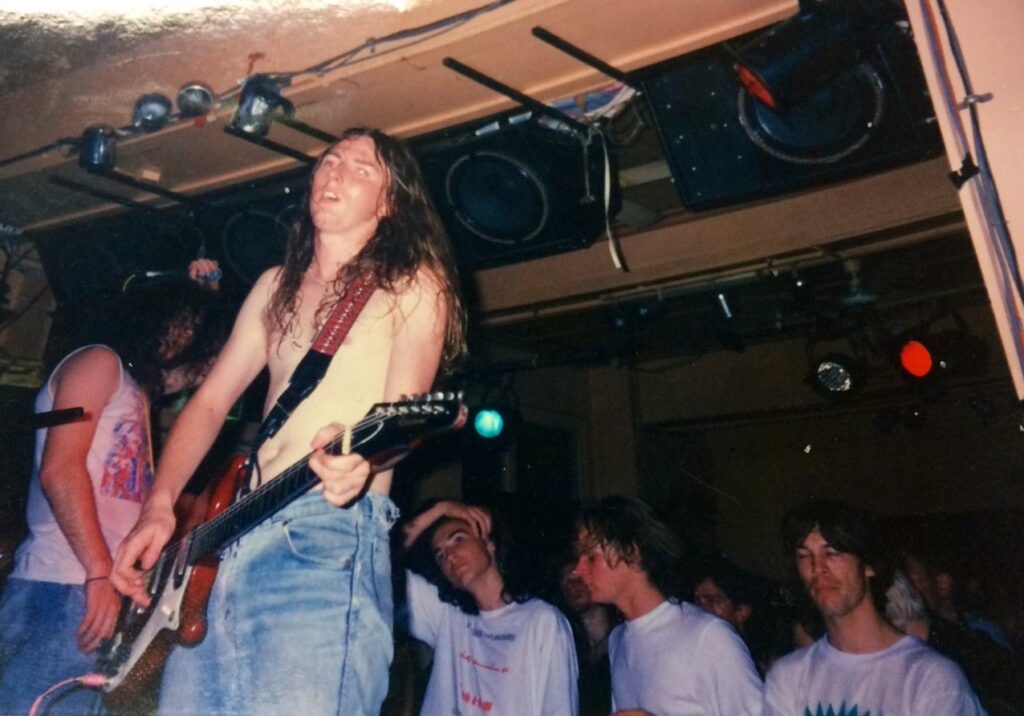 Links