Compton III aka 'Just Cool Compton' is an American artist and designer creating vibrant, cartoon inspired works.
Initially making his name in the apparel game with his 'Space Broccoli' brand, Compton recently released his second art toy – the Spy Boy resin figure. A lovingly crafted tribute to his hometown of New Orleans, Louisiana. Design wise, the Spy Boy figure blends influences from hip hop, 1990s cartoons, and Mardi Gras Indian culture into a highly unique and aesthetically pleasing whole.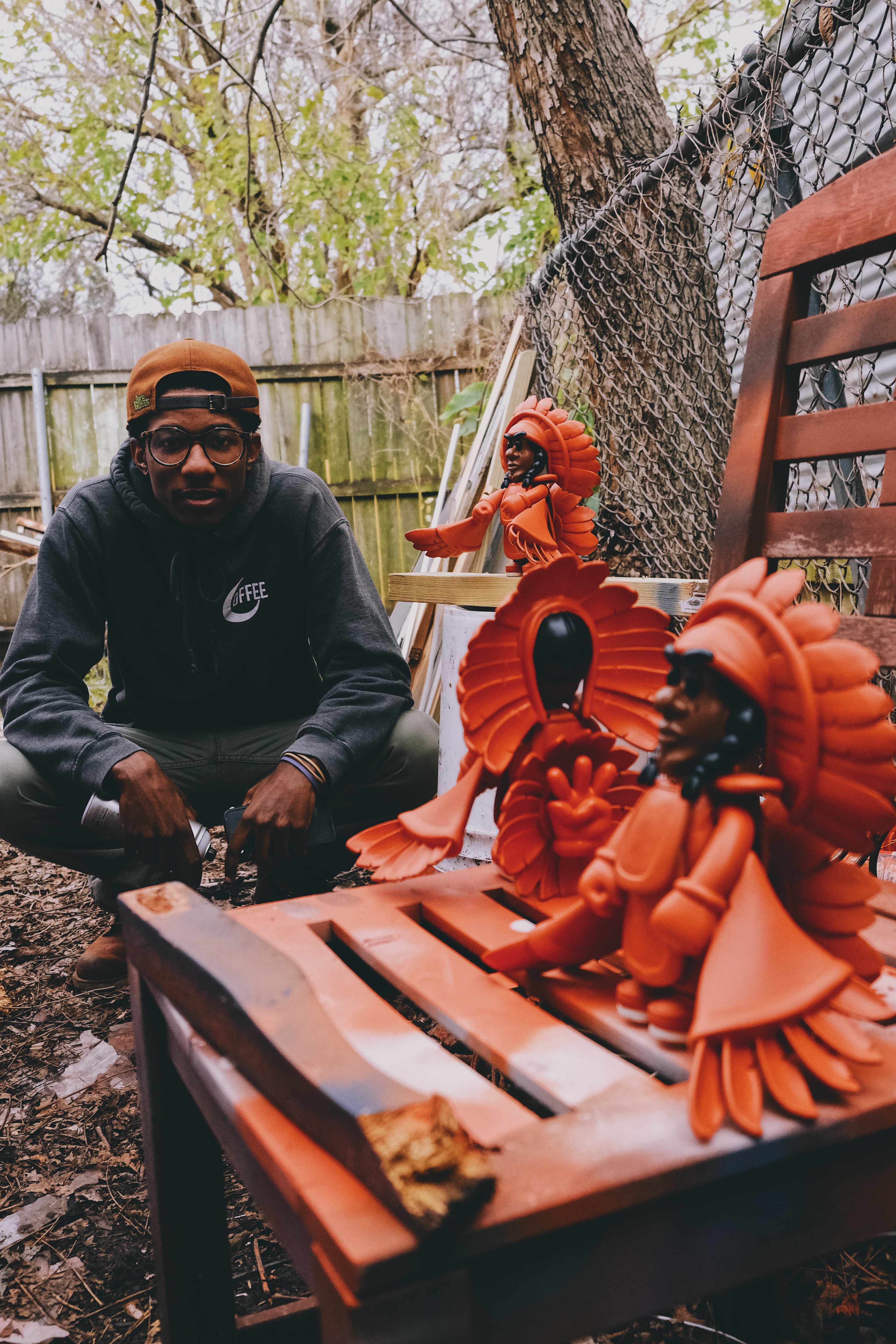 With Compton hard at work relaunching his website, and having just released the aforementioned Spy Boy, we thought now was the perfect time to sit down with the man himself to discuss art, life, inspiration, growing up in New Orleans during Hurricane Katrina, and a whole lot more.
Read it all below…

Basics / Getting to Know
Name + D.O.B?
Compton III
Jan.30.1991
City, State n Country you currently call home?
New Orleans, LA, USA.

City, State n Country you're from?
New Orleans, LA, USA.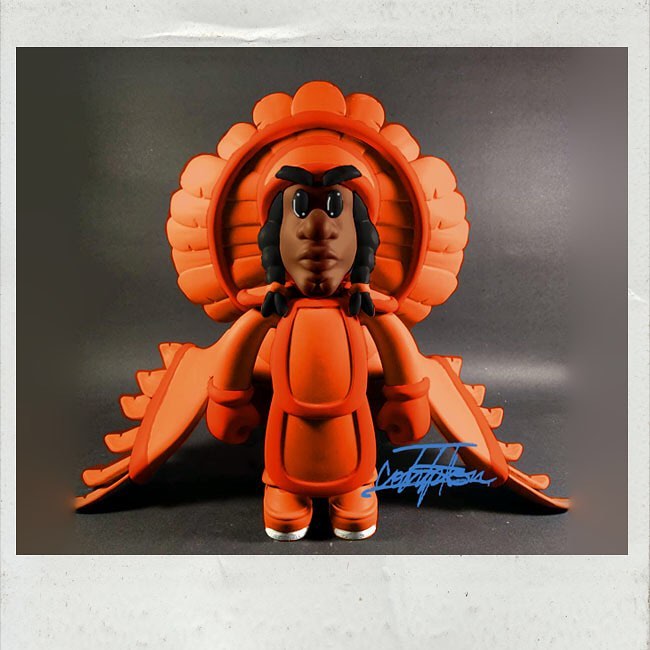 Please describe some memories from key stages of your life: concerts, art, toys, romance, hunting, school, politics, crime, religion… ANYTHING really!
* Age 5 – beginnings:
"When I was 5 my favorite movie was the Gremlins, aint got shit to do with this but I just thought that I should mention" – Lil wayne
Really, I remember being up at like 5am every morning as a kid watching cartoons, that was the life!
My first pair of Air Jordans, Black and Red XI's.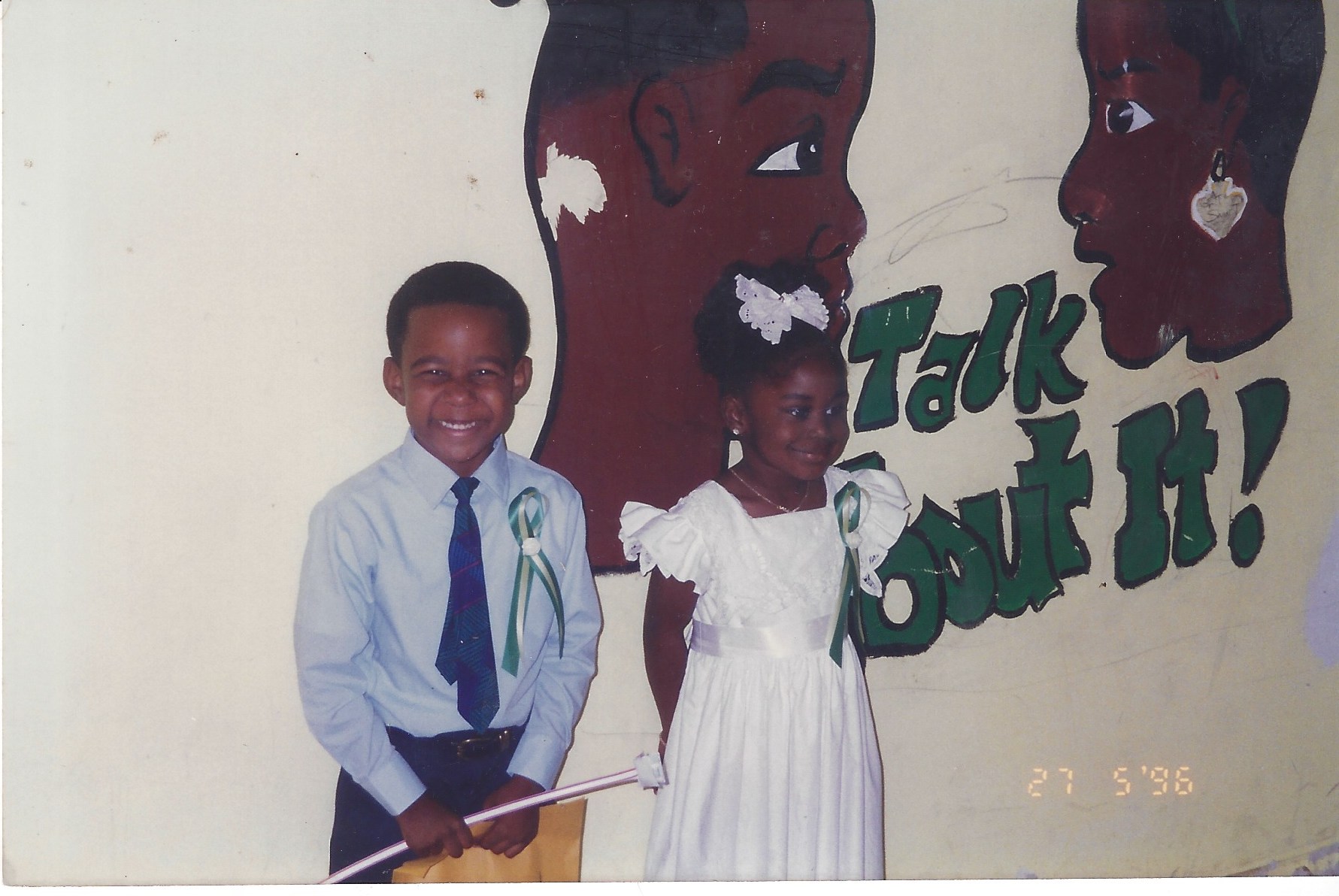 * Age 10 – continuations:
That's 2001, I was in the 4th grade I had moved from the 9th ward to the Westbank and transferred schools.
I got a girls phone number for the first time that year.
I was introduced to pokemon cards and seeing kids with binders full of them.
That was a great year.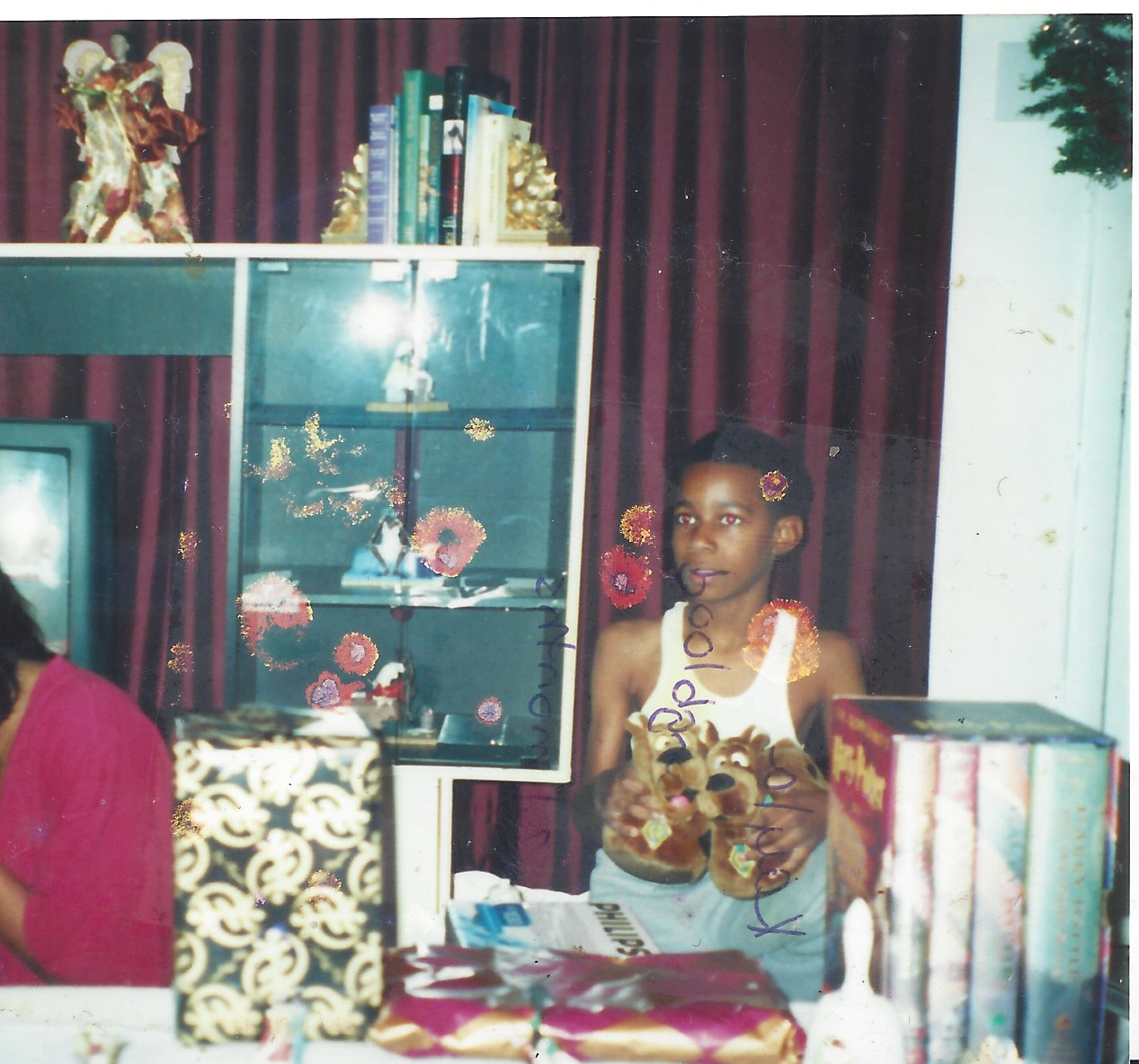 * Age 15 – getting serious:
Part of a horrible year, not completely, but man. Hurricane Katrina hit New Orleans 2005, and I was relocated to Indiana. Displaced from all my friends and what I knew to be my life at the time. I was no longer an only child that year either.
I was at a school that seemed like something from TV, I actually took classes like auto-body and home ec.
It was this year that I finally embraced the name Compton.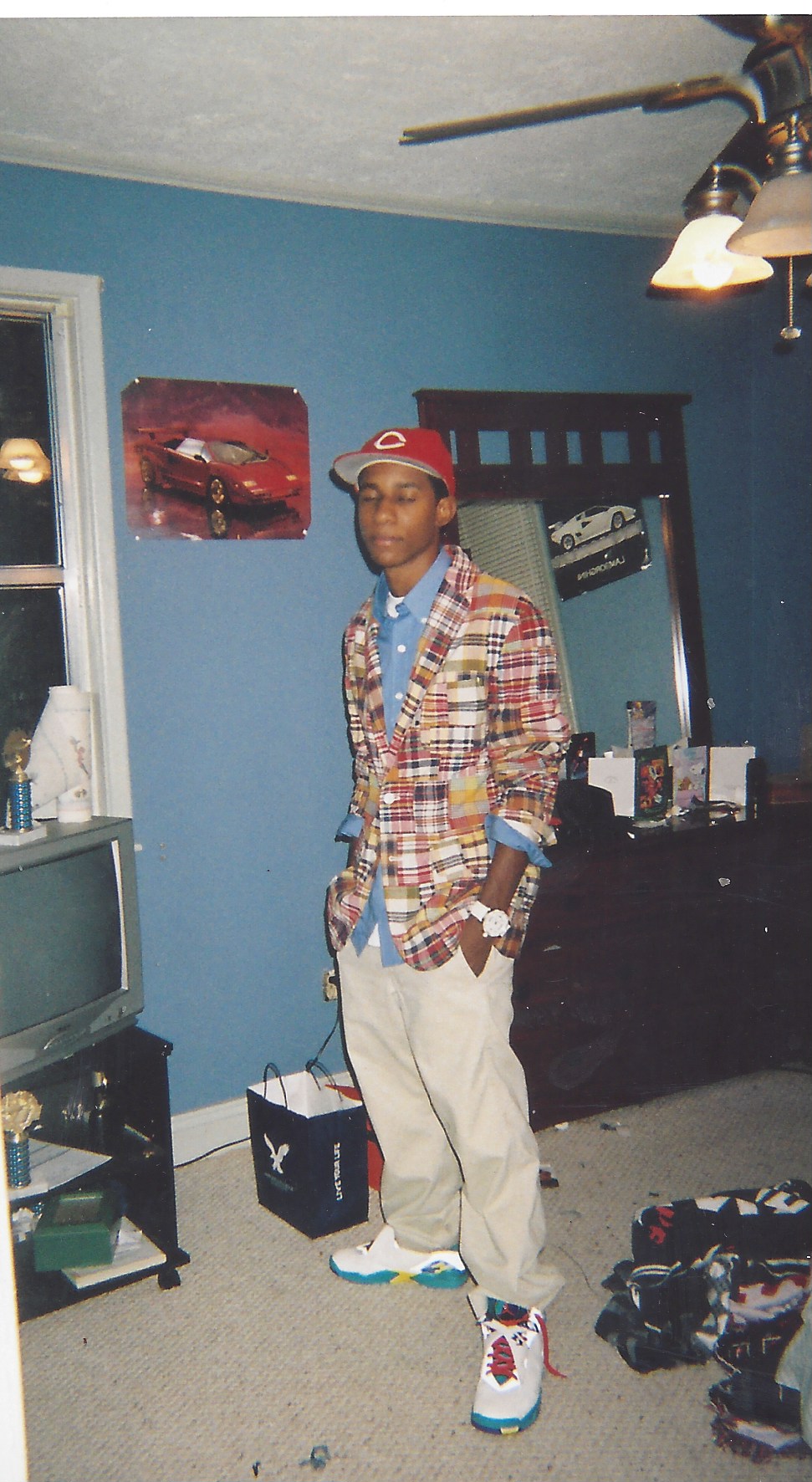 * Age 20 – young adult:
Still having way too much fun in college!
Two years prior I met my close friends 'The Tunes,' and released our first ever crew exclusive sweatshirts. Which lead to me creating the brand 'Space Broccoli featuring the Tunes.'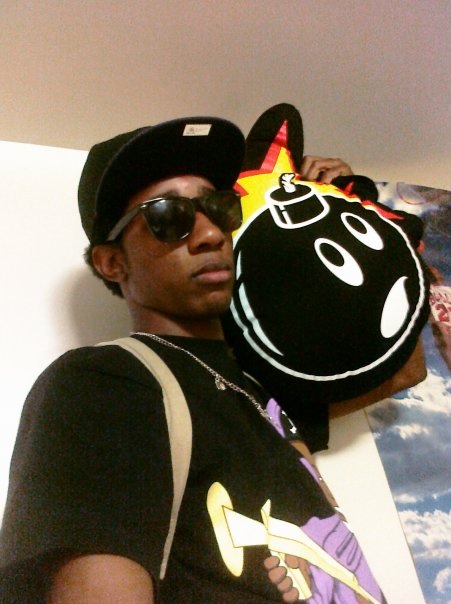 * Age 25 – adult mode:
By 25 I graduated college, bought my mom a brand new Murano, and intended to pursue dentistry.
Also at this point I've released my printed comic "Off the Porch" and was gearing up for the 4th Dumes Day release, which was probably my favorite to date.
I also begin to build a friendship with one of my favorite local artist Ceaux Young aka @ceauxartwork.
25 is the year I completely changed directions from clothing to exploring the art toy medium with my "Project Mario" pieces.
* Age 30 – fully formed:
Not there yet, I'm still young J.
Hopefully by this time I'll have some major accomplishments under my belt like large statues in New Orleans to replace those removed confederates.
Personal motto?
"It's not impossible, I can make it happen some how."
Art, Design, and Toy Questions
When and why did you first start making art of any type!?
I've always had moments growing up where I would draw and doodle, probably with cartoons and video games being such major influences; they raised me.
Any pivotal artistic moment(s) / influence(s)?
Pivotal moment: I posted a drawing on instagram and Ceaux Young liked it, I was amped at that very moment, I contacted him to let him know of my idea to leave my project Mario experiment and create SPY BOY.
From that moment on I just went for it.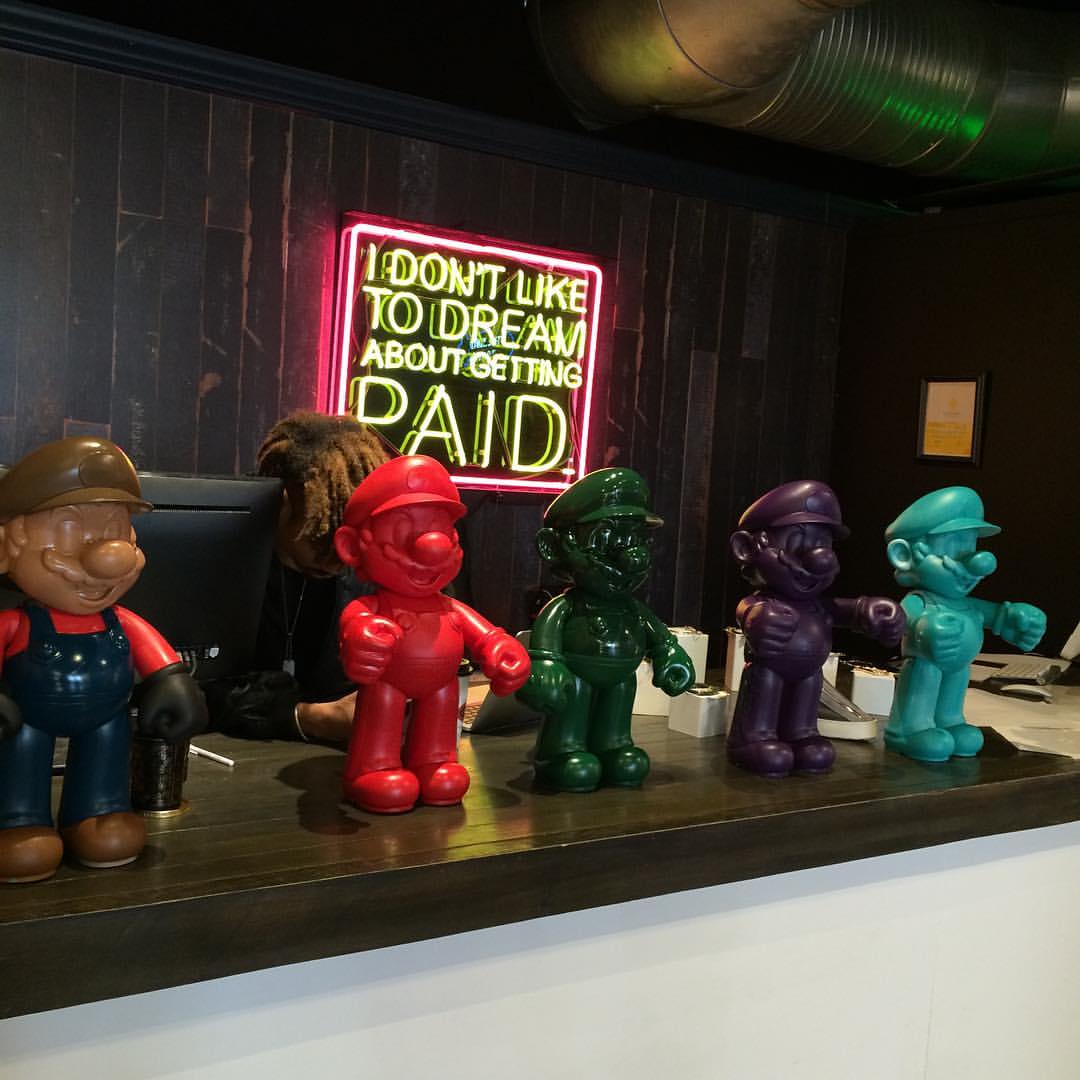 Describe the process of producing your art? – Dot point all o.k!
My thought process is usual: I want to do this, I've never done that. Challenge? Now I got to do this just to prove to myself I could.
* Your digital art?
All self-taught, it's just me trying to figure out how to make my idea happen, usually hopping between a sketch, and some photoshop work or illustrator.
* Your designer toys – such as your just released 'Spy Boy' figure?
Pretty much initial drawings, working with a professional 3D sculptor who used Z-brush, 3D printing, then I learned how to make molds and cast with resin.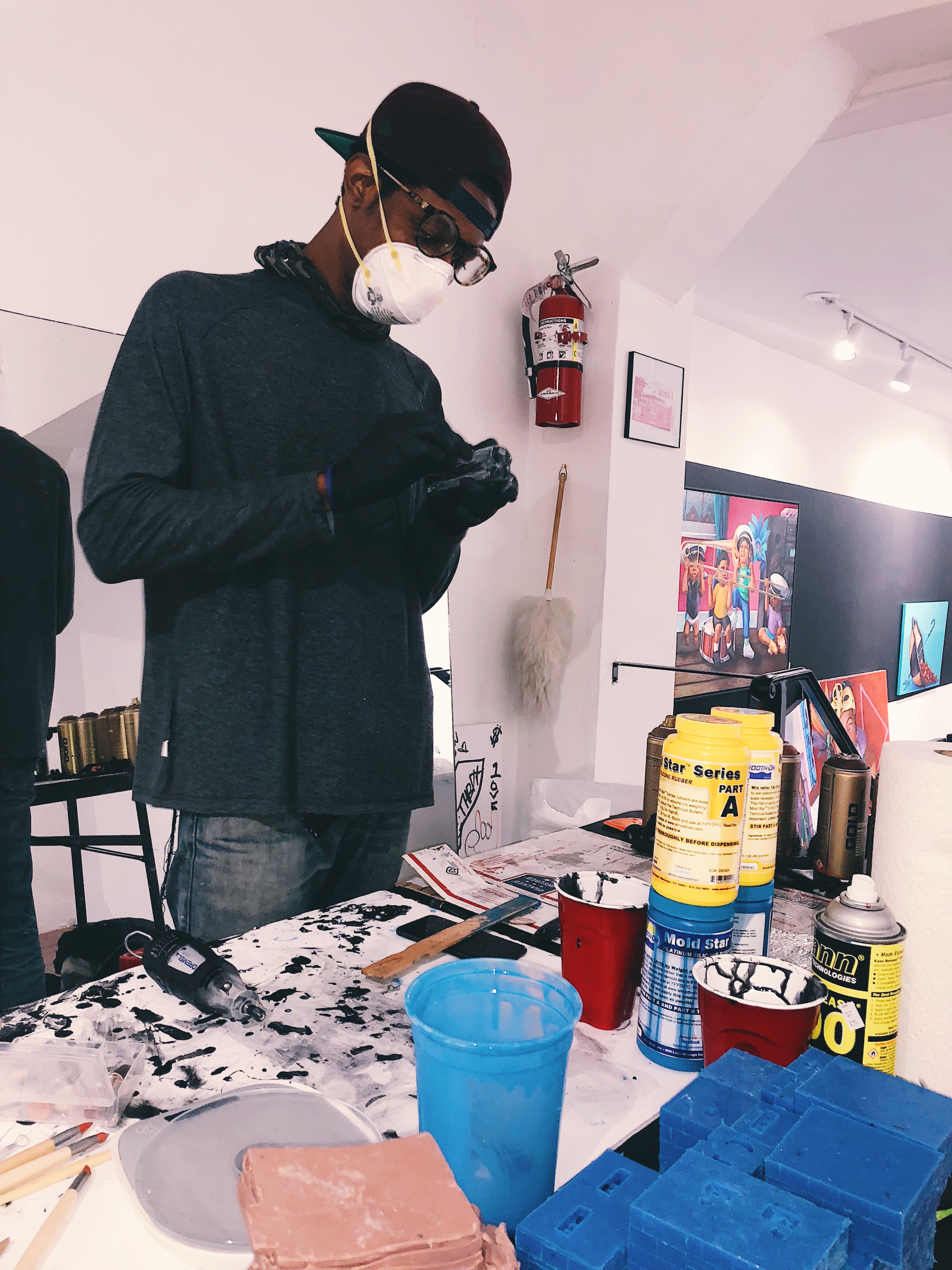 Best aspect of the contemporary art hustle?
Independence, just the idea of knowing that you work a 9-5 job and you will get a set pay, two weeks after you've worked vs being an artist and getting paid at that moment and not having a predetermined cap on your money.
Favorite other artist(s)?
Terrance Osborne, Ceaux Young, Horiyoshi III, Hebru Brantley, Bruce Smith, Quiccs, Paper Frank, Nuri Durr, Kaws, Huck Gee, Cool Rain Lee, Chase Conley, Coarse, Kano Kid, Tristan Eaton, Bryan Blue, Max Sansing, Jay westart, Clog-two, Sy Blake, Michael Lau.
… I could keep going but I'll chill right there.
What is the current status of you 'Space Broccoli' brand – We ask as your last Social Media post was back in May 2018.
'Space Broccoli' the clothing and comic are in "rest mode" a semi hiatus. I've only been making the Dumes Day releases in the summer.
I want to get in a better position to execute my vision fully.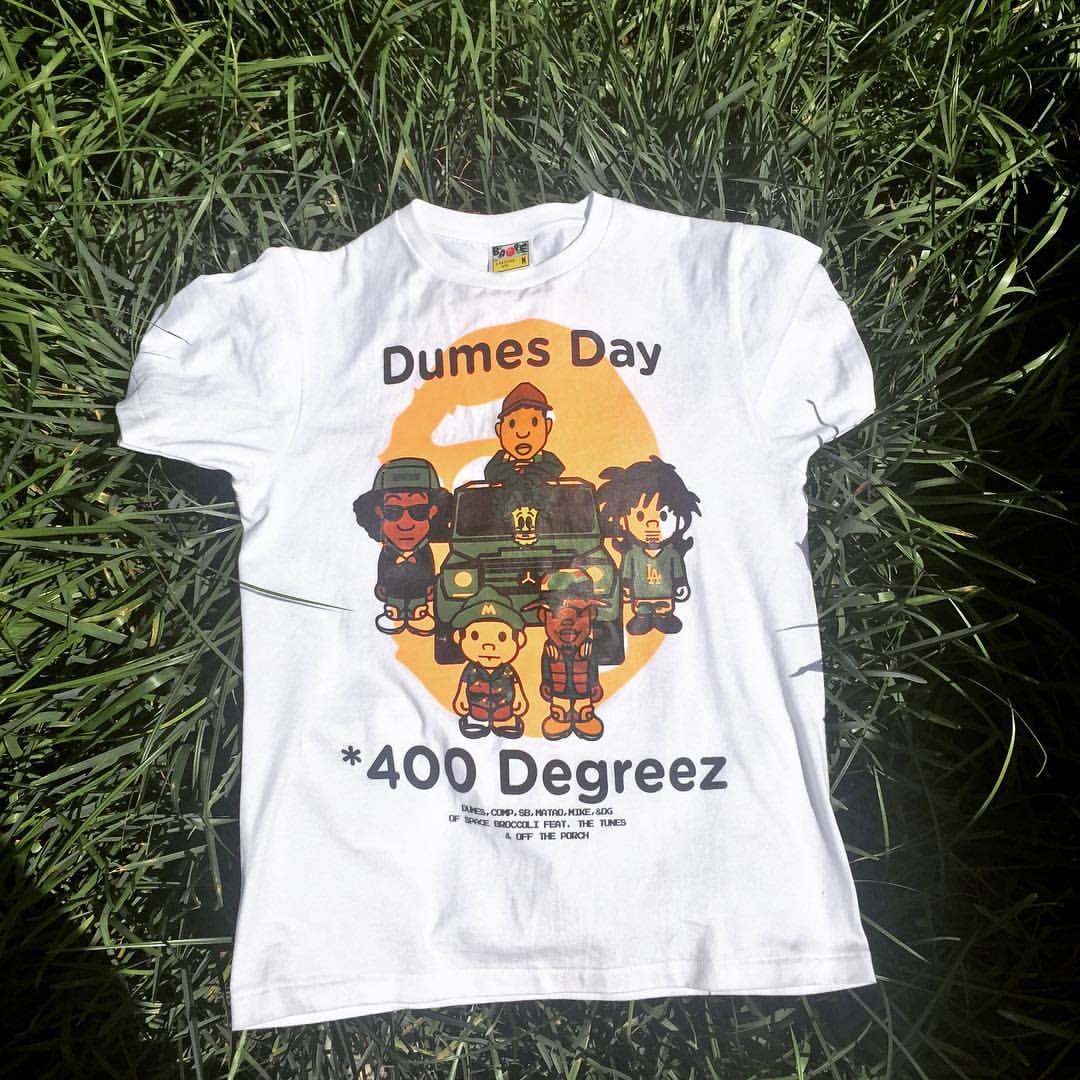 Is the rise of art toys an indication of the changing nature of art? OR just a bunch of nerds with too much money and time?
I think its awareness in the West is getting larger due to hype and shoe culture intertwining with them. Especially events like ComplexCon making waves, on-top of the other toy conventions popping.
This maybe good or it maybe bad to some people.
Thoughts on the current state of the Global Designer Toy Scene?
I can't say I'm well versed enough to answer this question, but once I get more travelling done abroad I might be able to.
Odds n Ends
What role did toys play in your childhood?
Huge. But I threw everything away in 7th grade, they were in storage and when I got them back, I pulled The Thing (of fantastic four) out the bucket and roaches came out and I left them all for the trashman. I keep my model cars. I got back interested in them later with kidrobot munny's but never made a purchase. Hebru Brantley's Fly Boy (candy paint version) was my first art toy.
Who was your 1st crush and why?
The first one? Prolly some actress, singer or teacher.
Does sex change everything?
Not for me.
Please describe what you think the American psyche / zeitgeist is today?
No clue.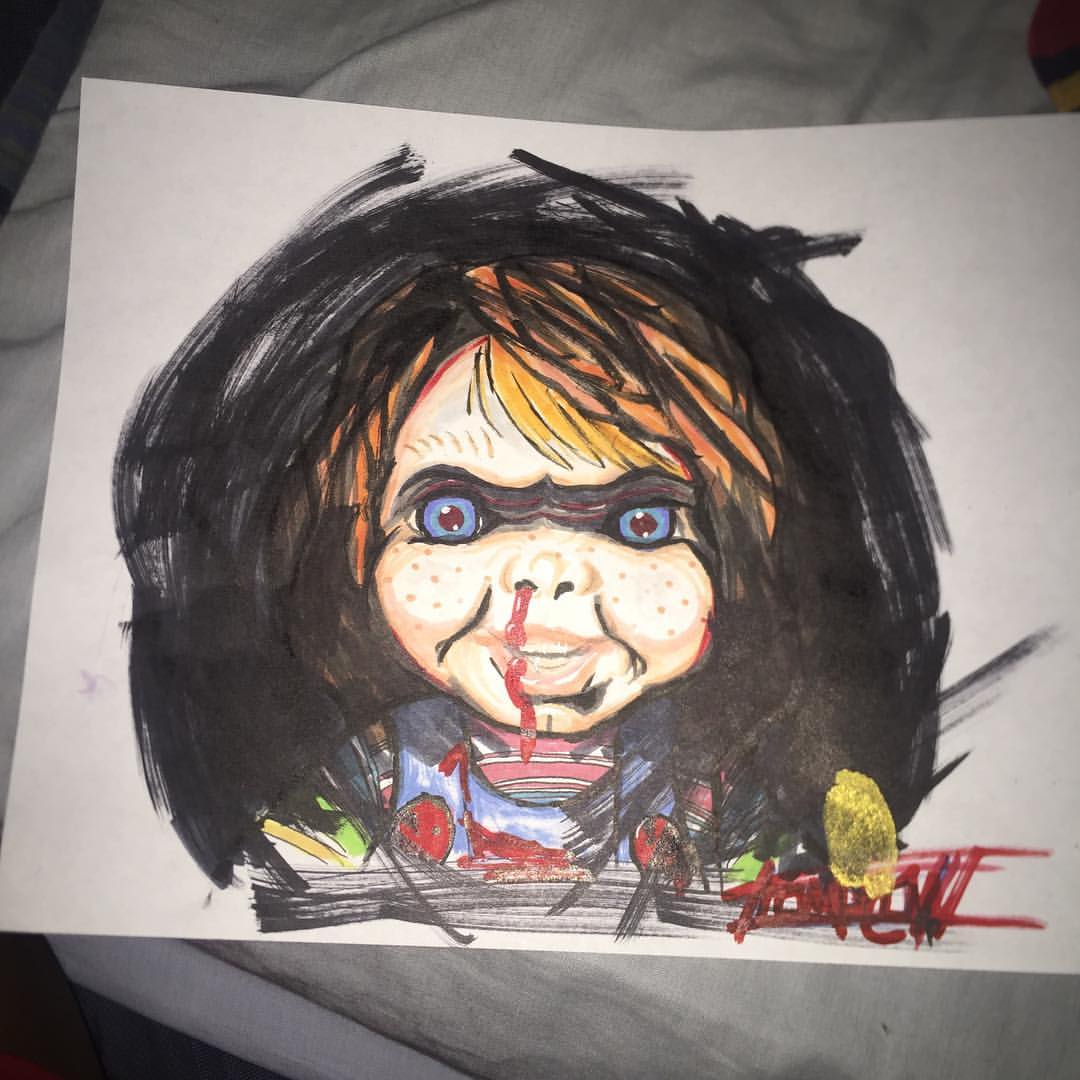 Which cartoon character, would you most like to see in a tribute sex toy, and why?

Keep X-rated and cartoons out the same sentence! lol
Who would win in a fight and why: Spy Boy (your creation) Vs. Mario (from 'Nintendo')?

Lmao, c'mon stop it. Mario not bout this life. He don't wanna see SPY BOY hands!
What are the top 3 items you own?
"Bebe's Kids" tee by The Hundreds.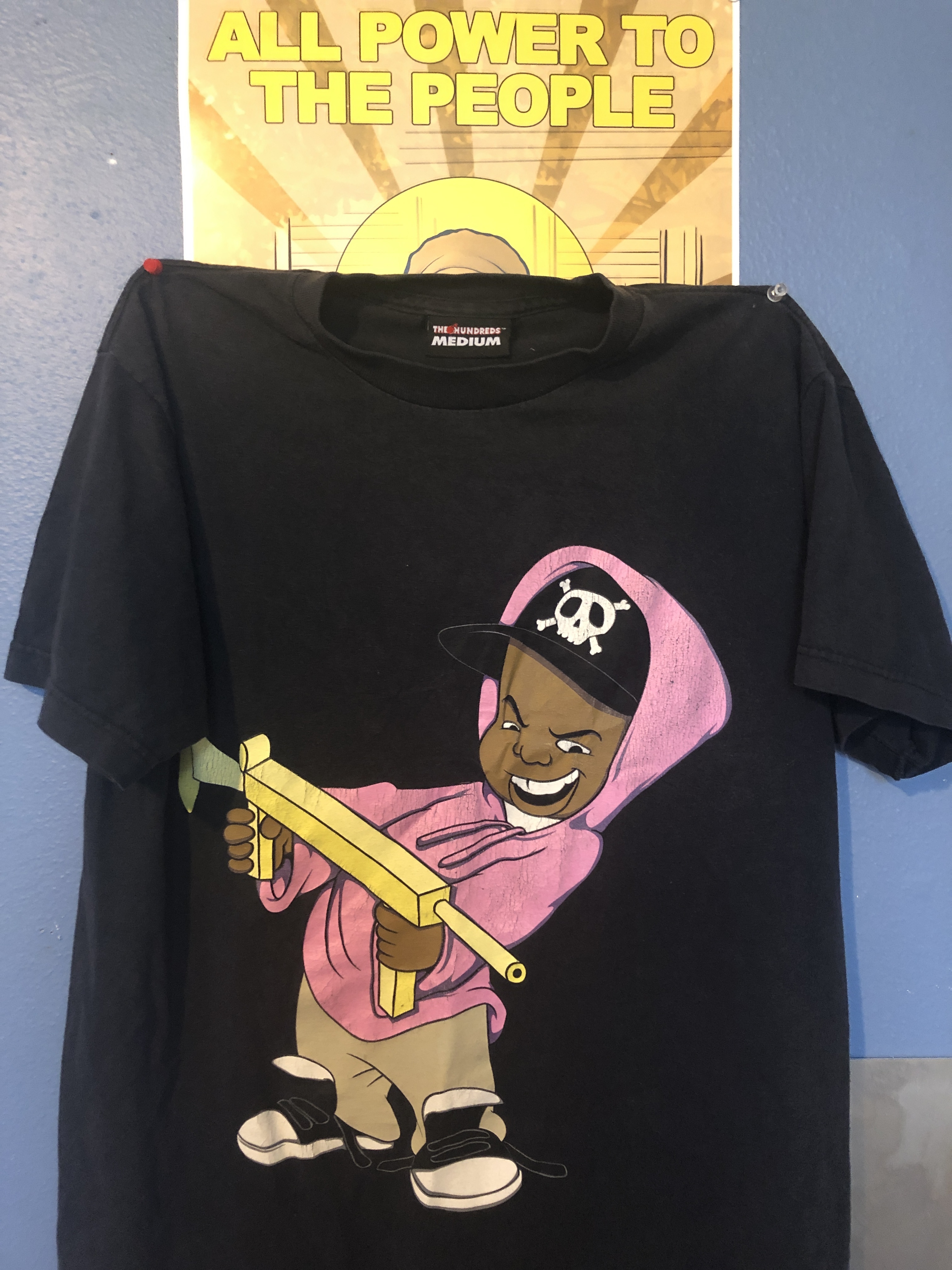 Nuri Durr Originals.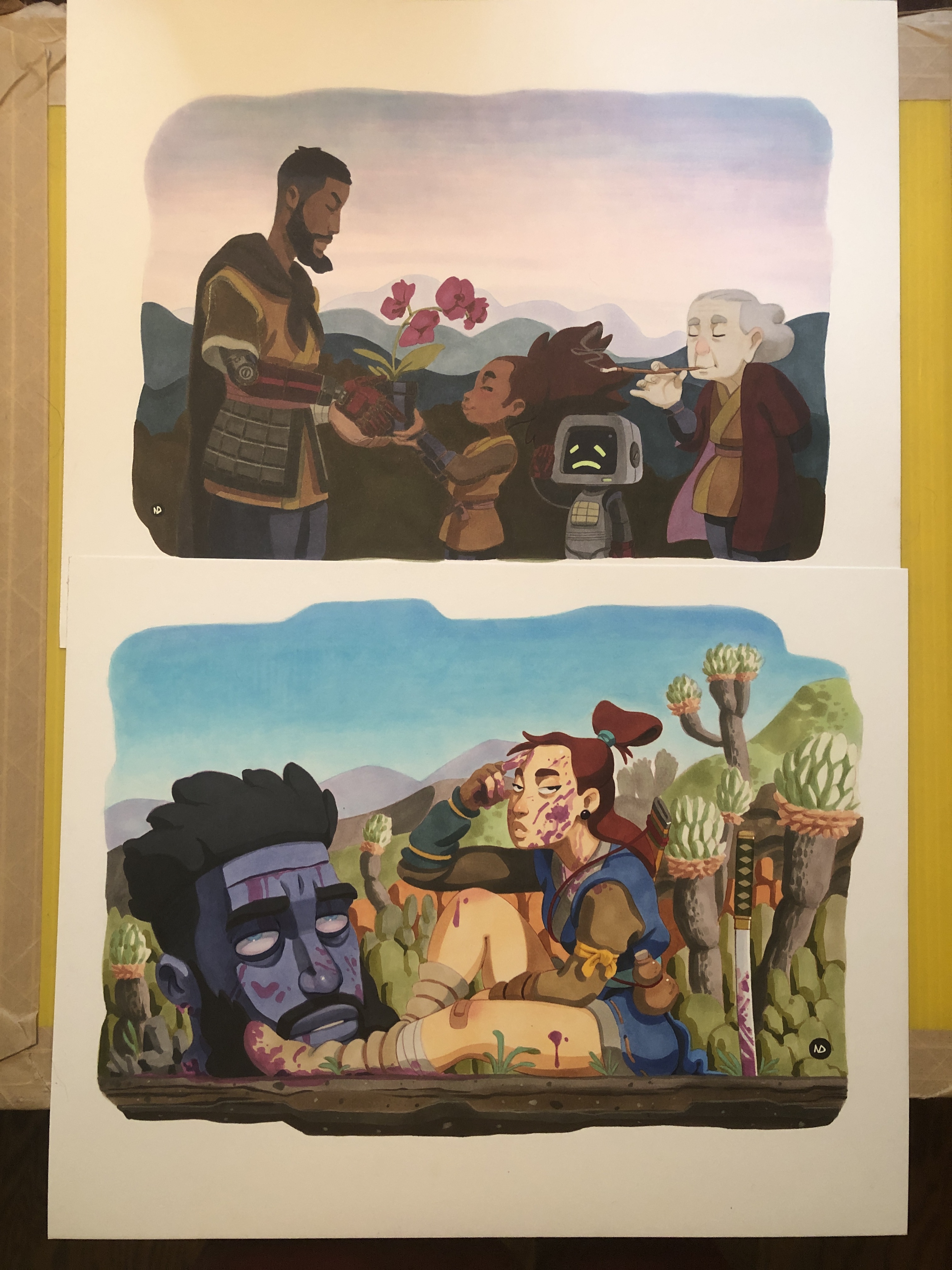 Fiona Bay Roans FC Hat by Space Broccoli.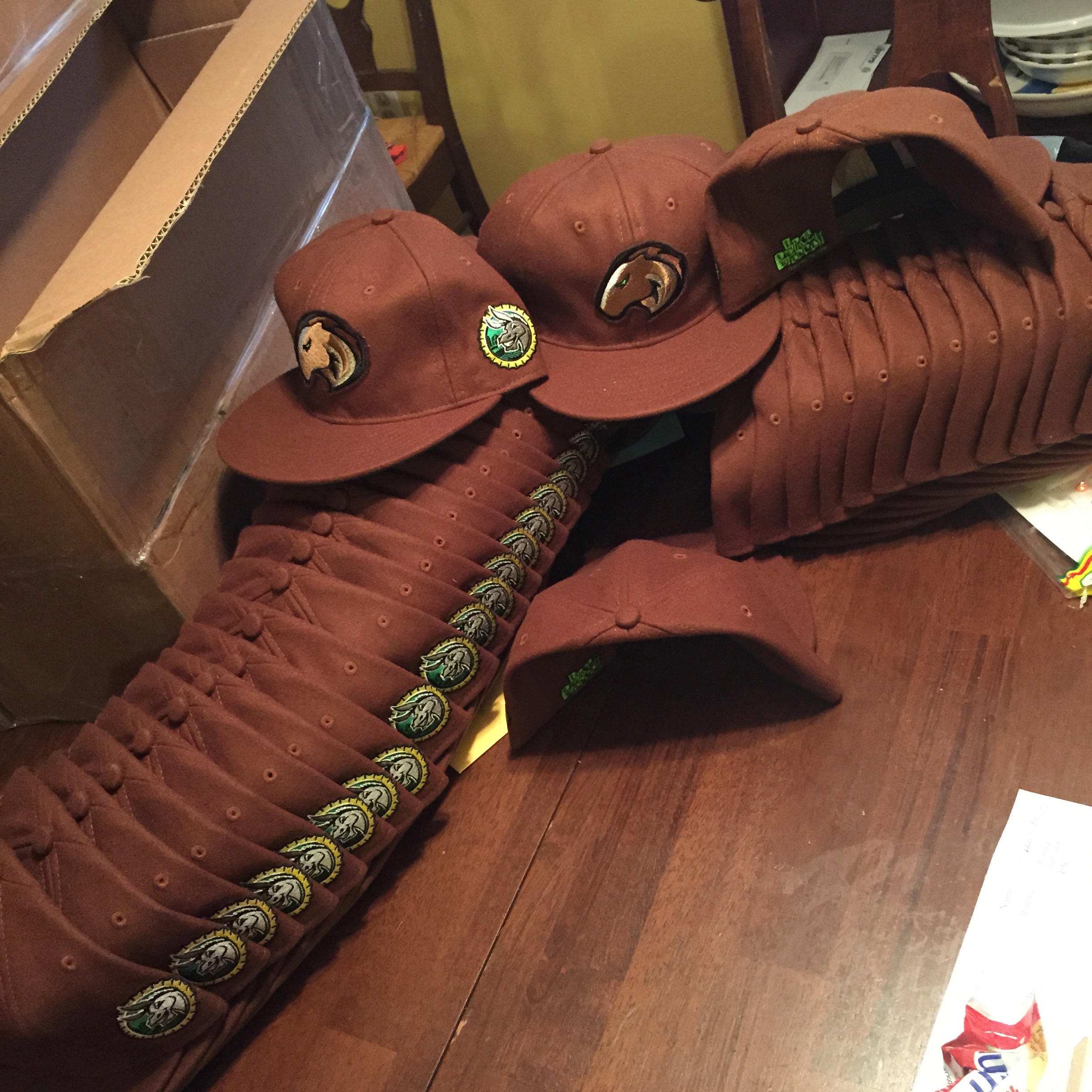 Drugs – waste of time or gateway to the universe?
I drink a little bit, that's about it.
Of everything you have done what would you most like to be remembered for and why?
At 28 I'm not sure what I want to be remembered for yet.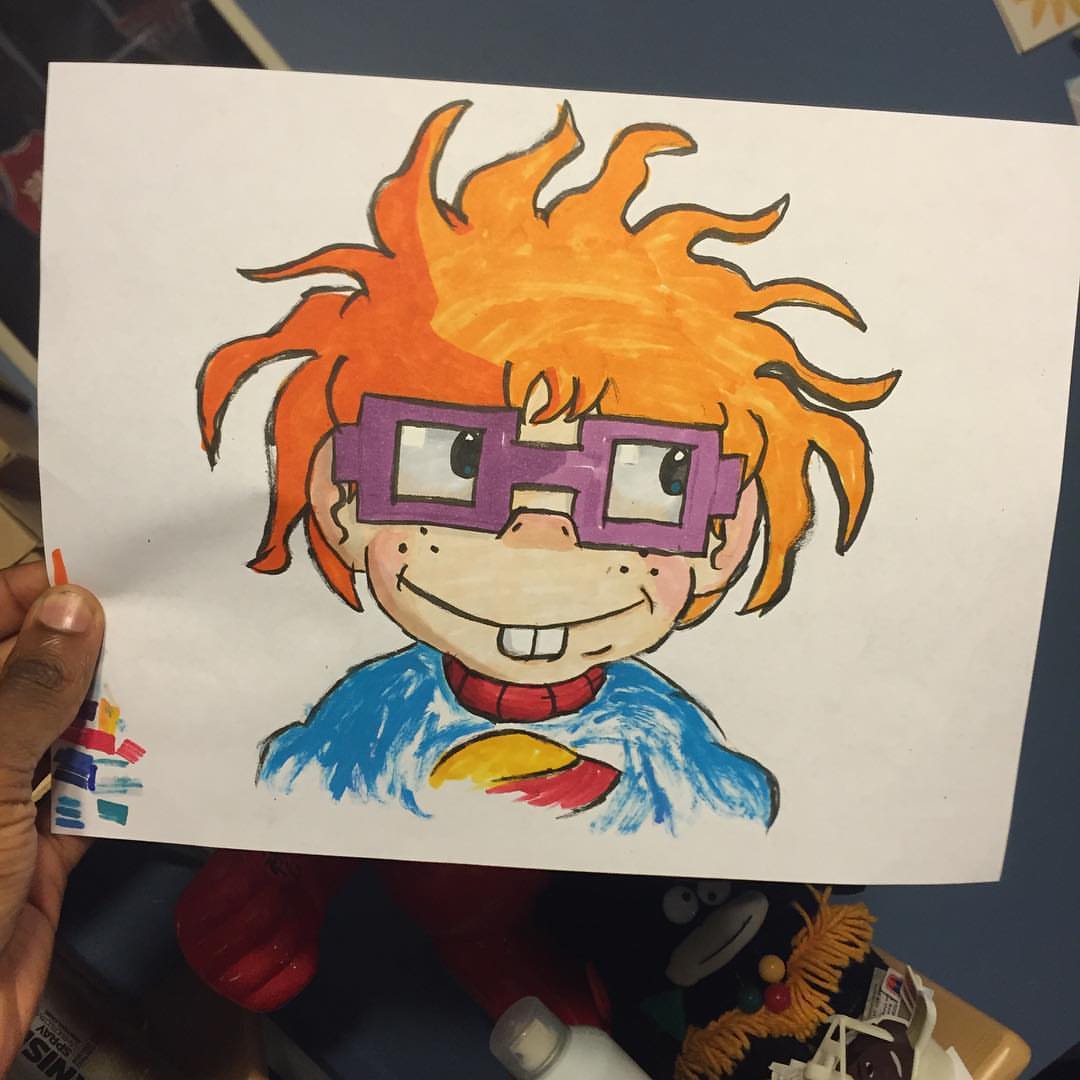 If people wanted to work with you or buy something – how should they get in touch?
They can stop my websites spacebroccoli.com or justcoolcompton.com
Legacy Orange edition SPY BOY is available for orders.
And also If they happen to be in or plan to visit New Orleans, I can be caught working on art at Axiom Art Gallery.
The Future
Any collaborations on the horizon?
Mardi Gras 2020.
Any major projects you want to hype?
SPY BOY Legacy Orange art toy.
Also: SPY BOY Quest for the 7 Major Keys…..Coming Soon.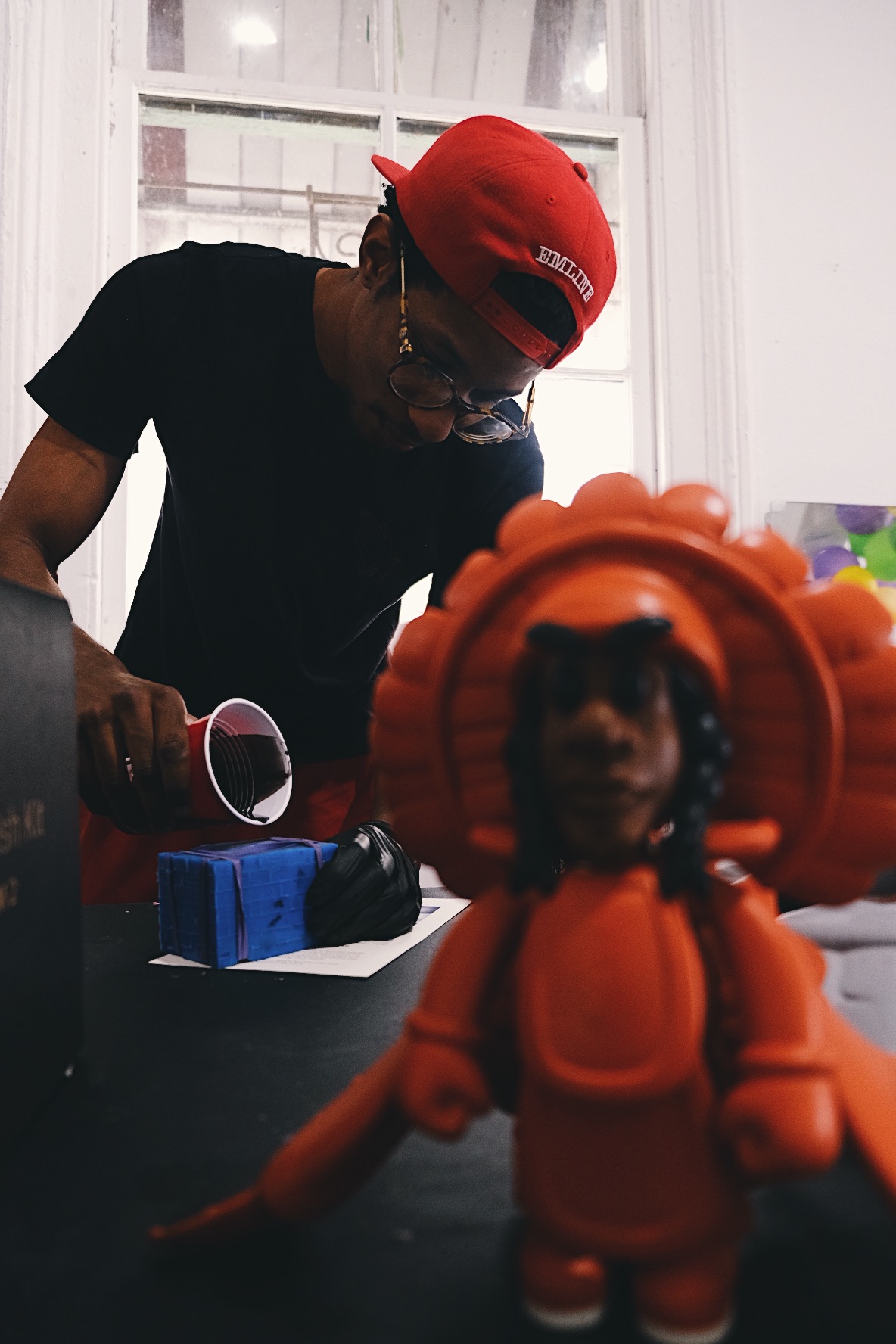 Links