We got to know American artist Michael Alan back in March of this year when we sat down with him for an extensive Art Talk interview – were Michael spoke at length about his ongoing 'Living Installation' performance project, his many years living in New York City, his approach to art, life and his years spent running nightclubs!
Due to it being over 6 months since we last spoke to him, and with Michael and his partner Jadda Cat about to host another public performance of their 'Living Installation' project (on Saturday, the 21st of September 2019), we thought now was the perfect time to see were Michael is at, whilst also asking him about the recent tragic death of his father, his favorite rap albums, and more.
Read it all in the interview below:
Any major news, life events or projects you want to share?
My dad passed the last couple of months, I just got out of the state of shock, I was living with him he had alzheimer's. So it made a significant change on many or all my perspectives on life, living, creating and what is purpose.
He was my positive force behind me to be an artist and push for it, he never gave me a hard time going for mine. I can promise you that growing up on low income in NYC, whatever borrow it's impossible to crack the border into fine art. They will always see you as a street kid. He had me say FUCK IT. And that is what molded me, know one cares so be you. They pretend or for a week care, or at your funeral cry. But very few really care about you, so live your life.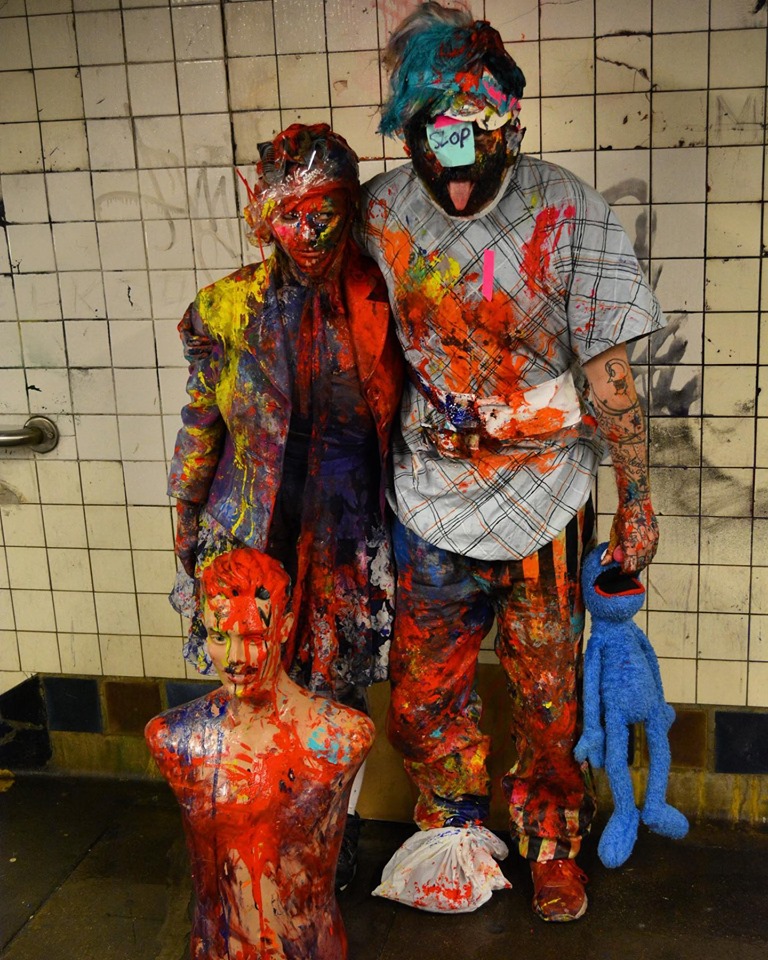 How has your 'Living Installation' project evolved since beginning in 2002…
It has evolved into a punk machine. More of prank art, something that I might rebuild after this Sept 21st Bushwick open studio. It's been labeled as performance art. I'm not positive that I must be a permanent performer, or maybe I will be but just for video, photo or pranks…… I'm in a honest part of my life we're I have tried to keep parts of NYC going…. and there are unseen forces that are changing NYC.
I'll Allways be the NYC kid drawing, but I will have to sleep for a while after "brainwash" Sept 21st our next show.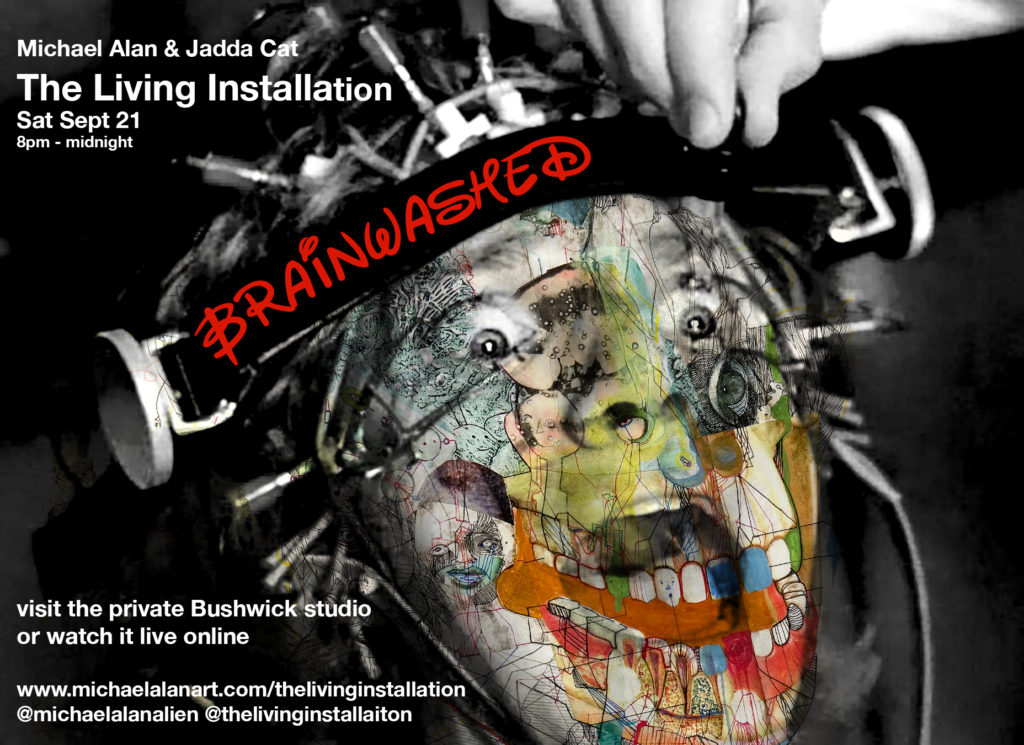 In our last interview, you mention a gentleman by the name of Phil Odin frequently…
Who was Phil?
One of my only true child hood friends, best friends, adopted brother by my mom…. when his dad died. He died about 10 years ago. He wasn't someone I met because I was Michael Alan or bla bla we were true friends.
What impact did Phil have on your personal and artistic life?
Everything.
How did he come to leave this mortal coil?
He took his life.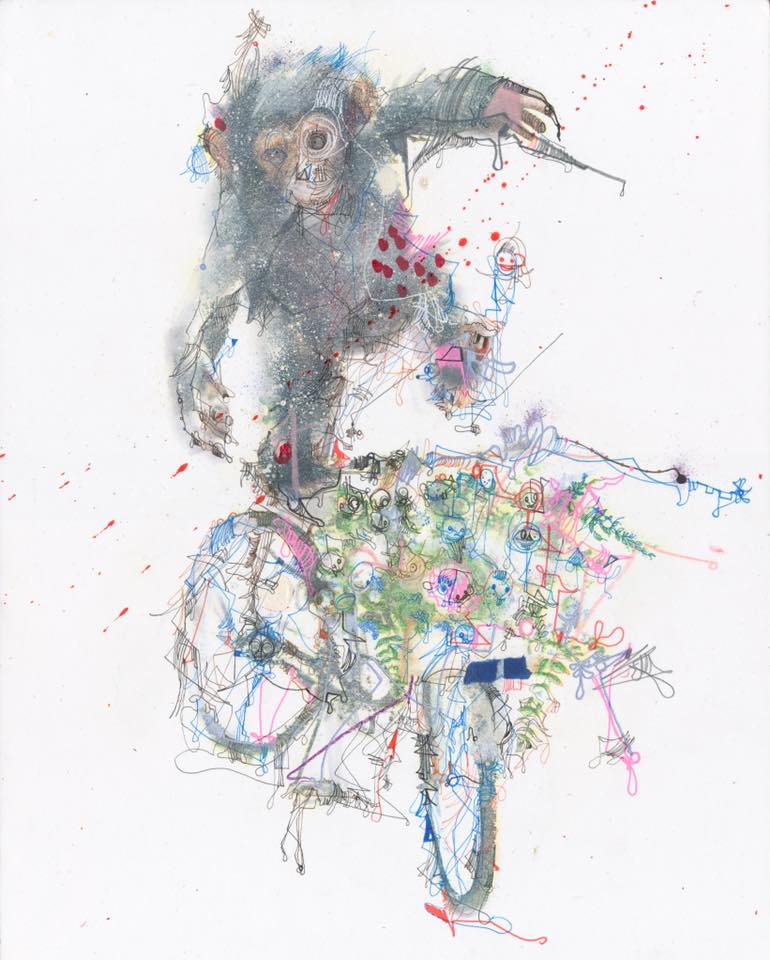 You are a lifelong New Yorker and we wanted to ask you some questions about your hometown…
What are some of your favorite New York places / venues / sights?
All that have gone, now I still love Rockaway Beach, Coney Island, the Village, Washington Square, side-streets you can piss on.
…and what about the people?
The natives man… NYC to me was about native New Yorkers. A dying breed. So it's difficult to call the people. It's great having tourists and visitors but the gentrification is a major problem financially, culturally and runs the risk of TOO MUCH.
What are the major changes you have noticed in New York during your 40-plus years of living in the city?
It's plastic. It was once just made from funk soul art vibes crime energy. Now it's who's your connection so you can be the rotten apple……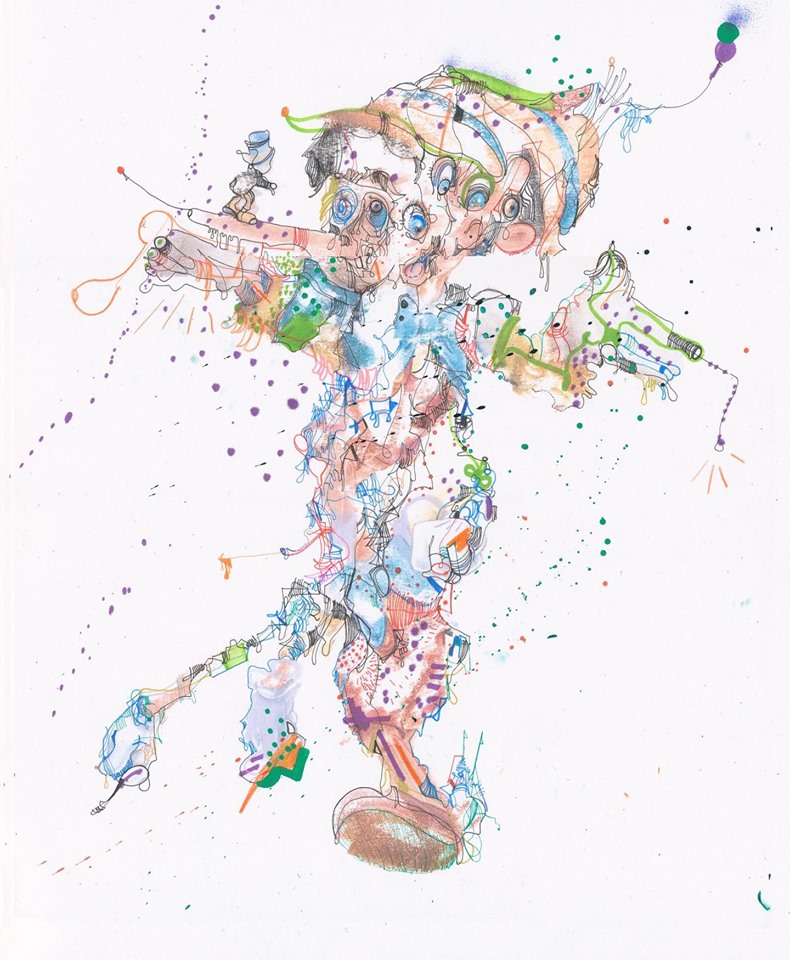 In your opinion – What's the current state of the New York art scene?
Fake
We know you are a lifelong hip hop fan, so – What are your top 5 favorite hip hop albums / mixtapes? And what is it about them that so captures you?
Cormega 'The Realness' (LP from 2001), he is just the man! Peace brother!
Kool Keith 'Sex Styles' (LP from 1997) nothing like it man… nothing!
ODB 'Brooklyn Zoo', (Single from 1995) sounds like dust music for graffiti writers.
Public Enemy 'Fight the Power!' (Single from 1989)
NWA all of them!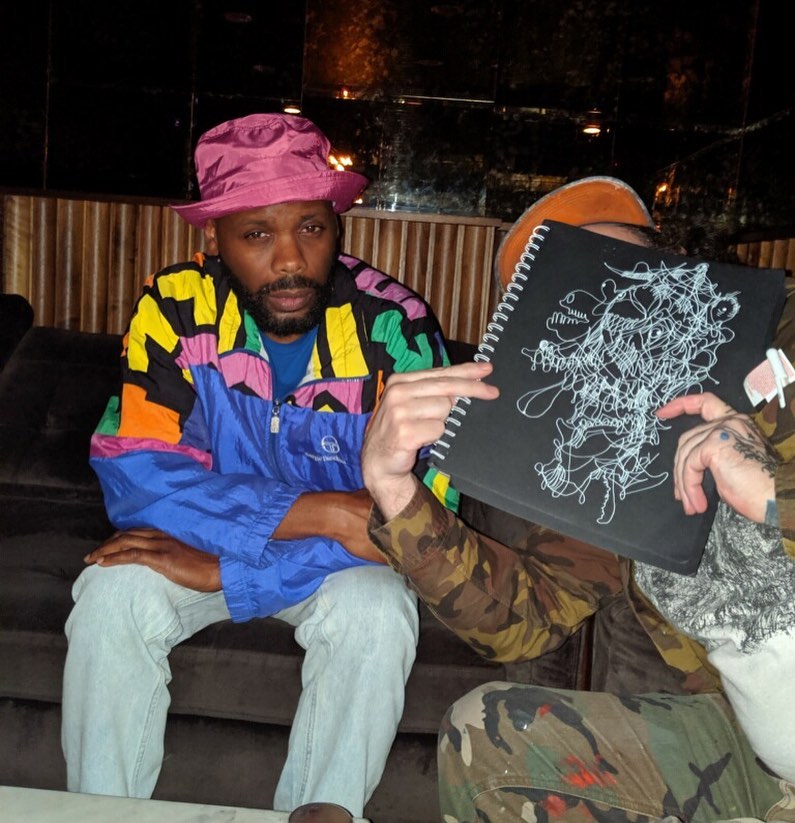 Any projects in the works we should know about?
Everyday I work 14 hours just keep following press add to updates or whatever on IG cause I post 3x a day a new work, I'm working like a demon. I'm painting like a angel.
Printmaking everyday, making murals…. painting and driving……
Me and Tim "Love" Lee from Moma Warm Ups have a new album on the mind.

Get at me on IG @michaelalanalien

Or my lady and my page @thelivinginstallation
There is a war coming soon to change art. It's stale or paid for to show. It's become anti art. That's basically sucks, there are others that feel that way, but it's like taking down the government.
The art world is run by power.
Fuck power rise above and take your own power.
Rest In Peace dad!
Links