Leonardo Casas is a Chilean artist, member of the Partridge Family Temple and editor of 'Estrellita Mia' (My Star) and 'Tiny Star' – magazines Leo publishes to showcase the works of artists that Leo admires from all over the globe.
Born in 1974 to an artistic family, Leo knew from a very young age that he wanted to pursue the creative life – a raison d'etre that has informed all facets of his life.
With Leo elaborating:
"I was raised in an environment full of art, music, films… so basically I have been drawing and creating images since I was a kid…
I loved each morning to jump on my grandmother bed (when she was at work) turn on the tv, watch cartoons and simply draw…
My dad was working on the camera department on a local Cartoon Studio, I loved to go there and hang out in a quite colorful environment! For me was my first real contact with a paradise of weird characters, art supplies, cool books and magazines… Good fun!
…When I ended high school, to pursuit an art career was the only thing it seemed logical for me… it wasn't about to go to art school to be wealthy or famous, it was just a logical prolongation of that groovy life I was already living in a way or another…
To this day I see my world from that perspective."
Thematically – Leo's art explores themes of pop culture, sexuality, religion and the underside of life. Such as serial killers, cults, and infamous moments of history. Which he depicts in paintings, collages, illustrations, installations and fabric works.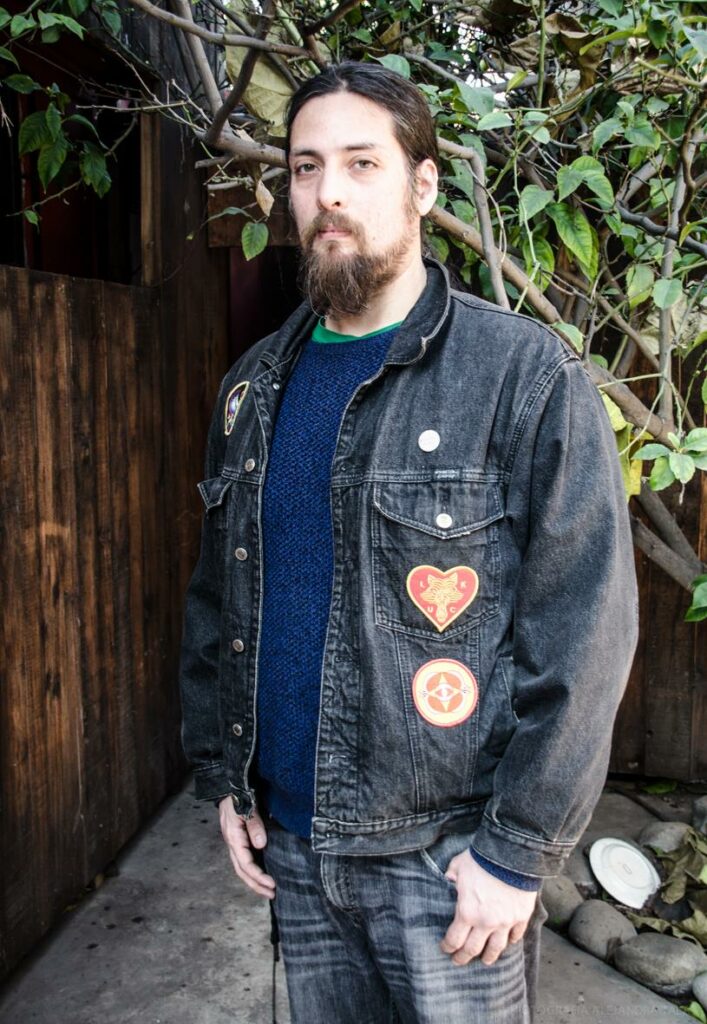 With Leo having recently launched the debut issue of his 'Tiny Star' zine, continuing to work on 'Estrellita Mia' and constantly creating new art, we sent Leo some questions to answer about art, the Partridge Family Temple, life in Chile and a whole lot more.
Read it all in the interview below…
Getting Acquainted
Name + D.O.B?
Leonardo Casas.
I was born on April 18th, mid-70s.
City, State and Country you currently call home?
Santiago de Chile.
City, State and Country you're from?
Santiago, Región Metropolitana, Chile.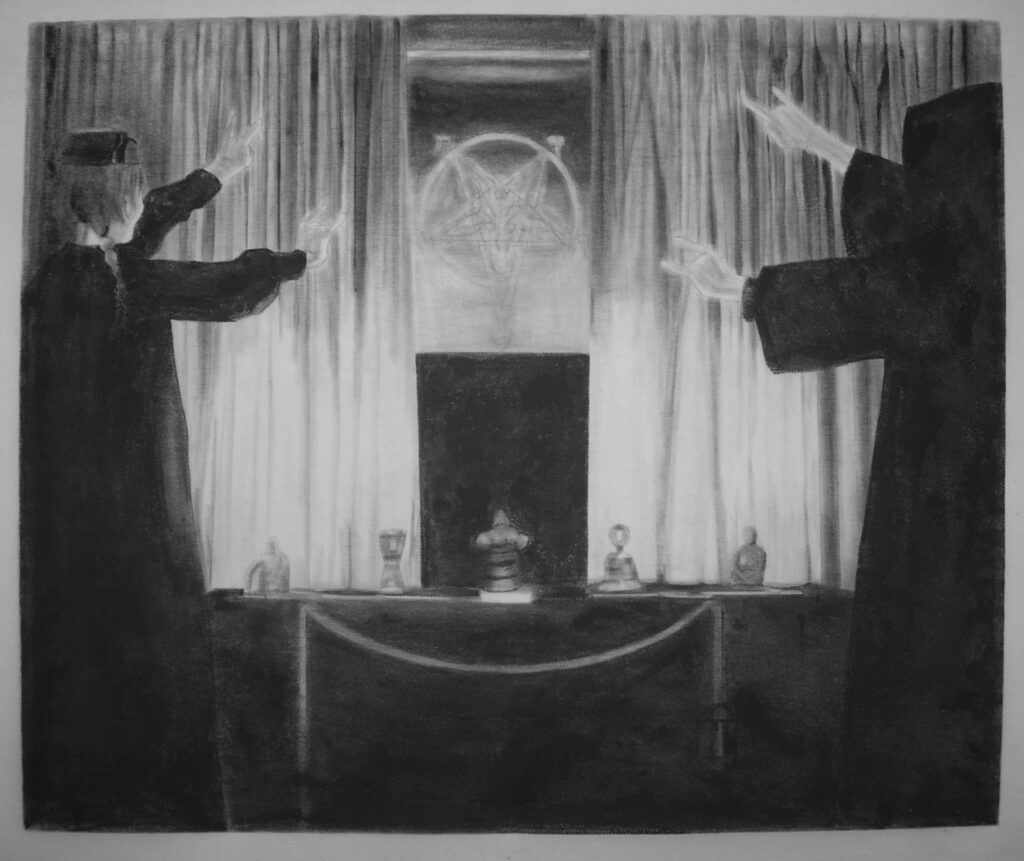 Please describe some memories from key stages of your life: concerts, art, toys, romance, hunting, school, politics, crime, religion… ANYTHING really!
* Age 5 – beginnings:
It was 1979!
Remember my grandmother brought me as a gift a set of plastic animals that blew my mind, starting a tiny obsession with wild animals!
A cool second memory: my dad was working on the camera department on a local Cartoon Studio, I loved to go there and hang out in a quite colorful environment! For me was my first real contact with a paradise of weird characters, art supplies, cool books and magazines… Good fun!
Kiss was my favorite!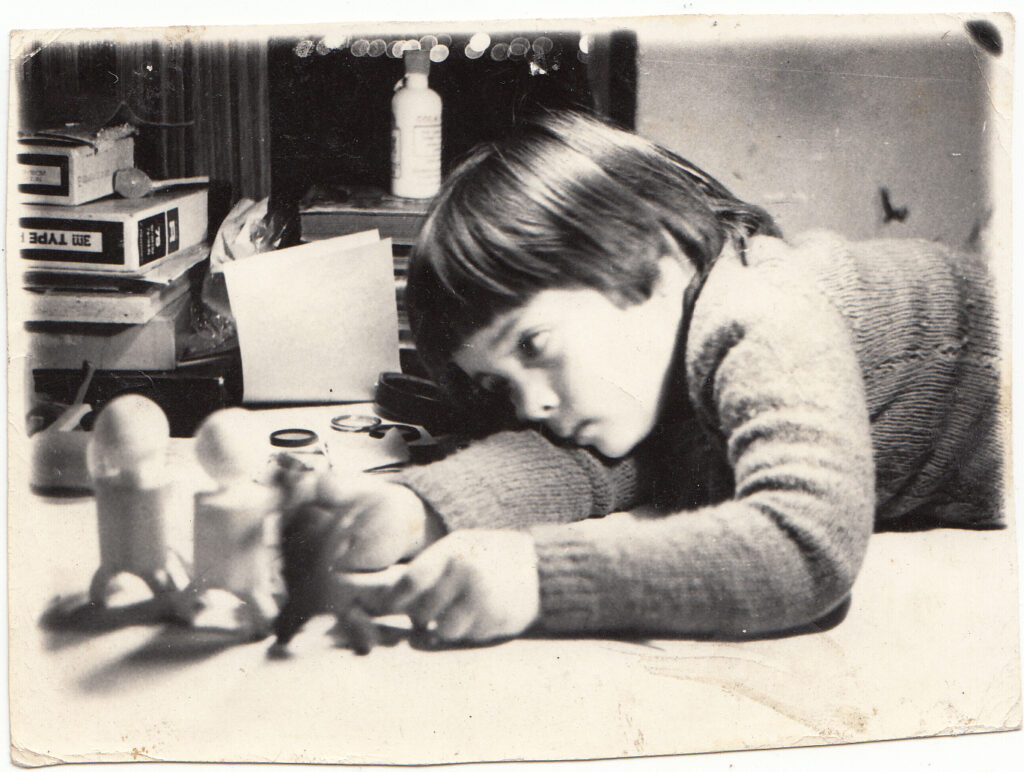 * Age 10 – continuations:
1984!
By this time I've seen lots of movies, read tons of comic books (MAD, Mafalda, Little Lulú, Disney etc.) That summer I went on a trip to far south Chiloé island with my parents. As they were shooting a documentary on local mythology, we were traveling with a heavy load of equipment, to this day I considered this one as my first experience as a member of an independent movie crew (LOL).
Also a lot of the things I'm still interested in appeared that summer (John Waters, Monty Phyton, Fellini).
In love with Boy George and Cyndi Lauper.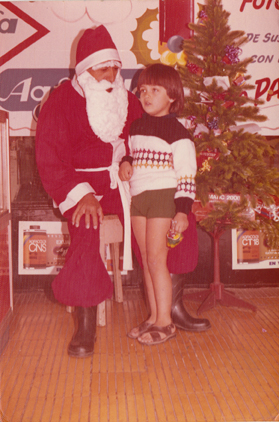 * Age 15 – getting serious:
1989!
Ugly puberty. New school. Dull times.
It's funny to think about that period, when all kids try to behave like grow ups… Between those happy times I described above and this period, seems like decades!
At 15 I was living through the urge to be a rebel. Not sure if I made it but for sure the feelings of being a social outcast were there. I enjoyed being in my room listening to The Cure, SST Recoirds' fIREHOSE and Hüsker Dü.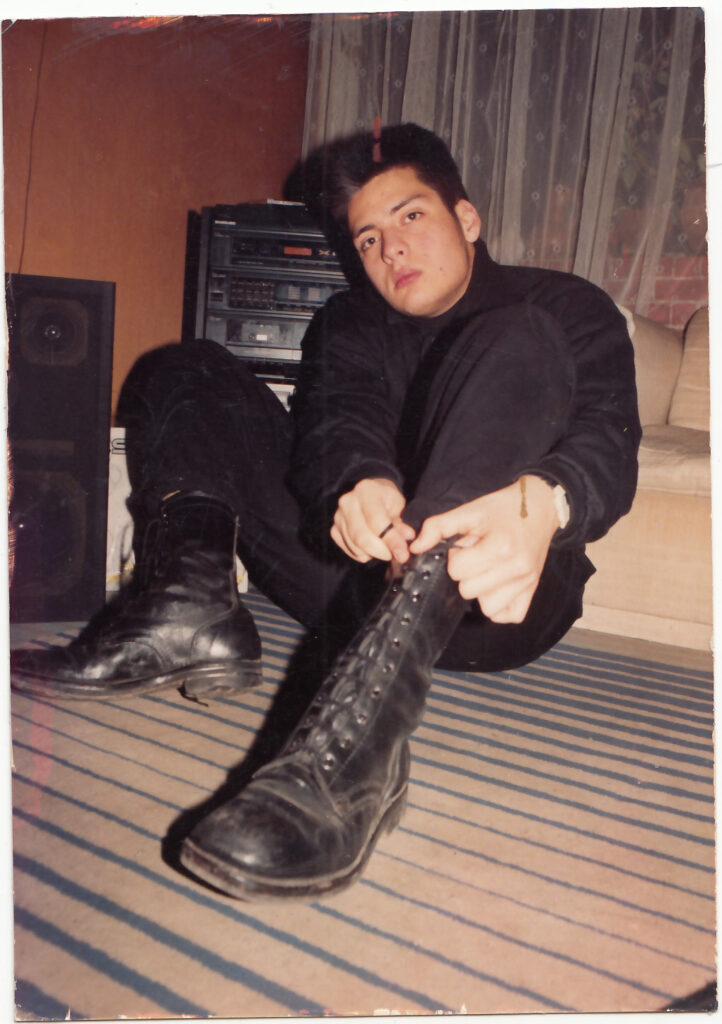 * Age 20 – young adult:
1994!
Was my 2nd year at the art school (the Art school from the University of Chile) – intense years, lots of good fun and fast changes…
But to be honest, art school was a total disappointment: besides the teachers making their best to create a truly hostile environment built on fake promises of success and empty statements about what art is supposed to be, there was no real camaraderie among the fellow students…
Some cool people around of course but it was hard to know if you were either learning something or simply being thrown away through a detour.
I'm truly grateful the internet changed our lives! In those years only a private university had the luxury of having computers… A good thing about those confusing times was that through different people I met outside campus I started to discover lots of things: music, books, authors, ideas…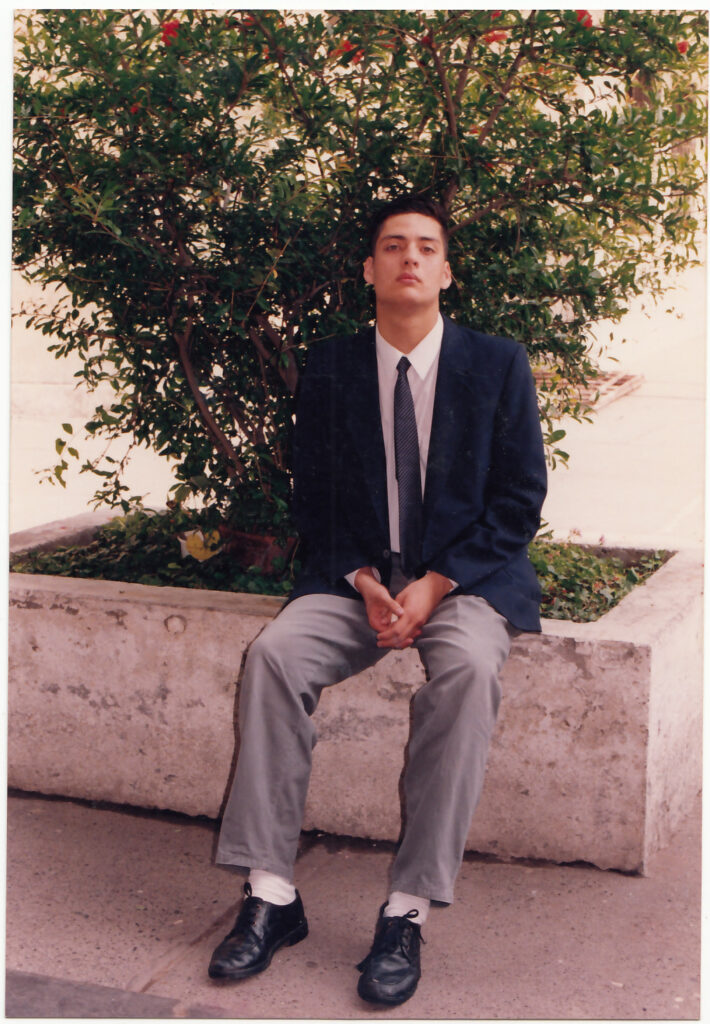 * Age 25 – adult mode:
1999!
On that year I was coming back from a quite amazing experience on the art field: with two friends we had a huge art-show (named MUZAK) on a very important art gallery in Santiago… there was lots of press, scandal and a crash course on how to be an artist on a "Democratic third world country."
But something happened that year was the year, through the internet I met Robert Pepper (Pas Musique), who I invited to visit Chile and have an artshow in a couple of spaces…
That same year found the Partridge Family Temple website, a real enlighten process! My mind moved over other areas of interests and allowed me to left behind the type of life that as an artist living in Chile was offering me… Shirley Partidge does show you the path to enlightenment!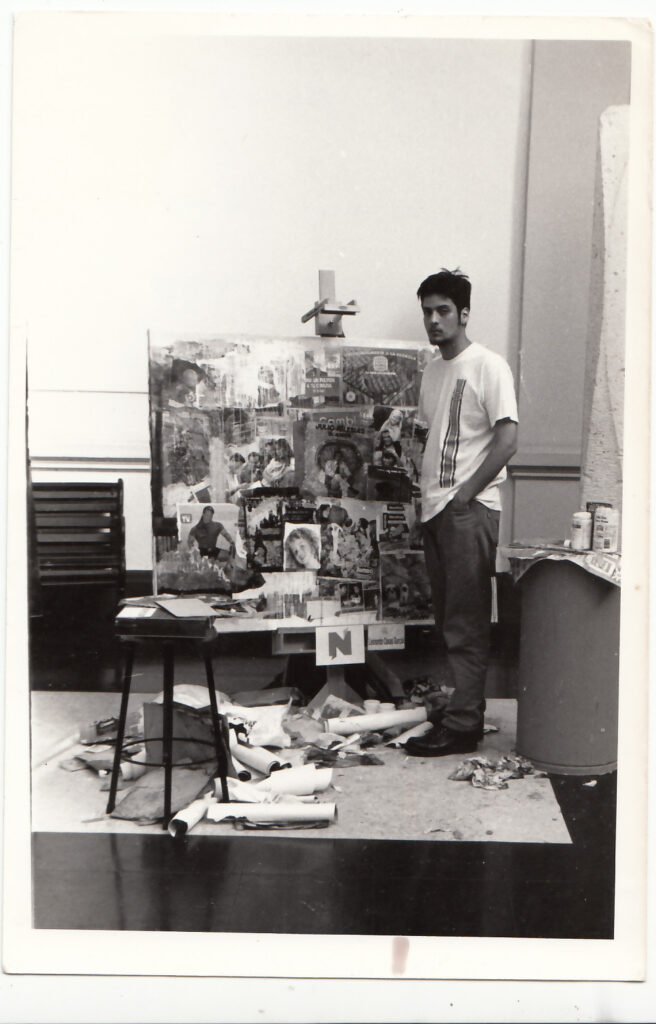 * Age 30 – fully formed:
2004!
Unpop art… unpop subjects, unpop artists!
Still waiting for the Brooklyn Museum to launch an artshow displaying all that movement…
My first solo show, inspired in the Guyana's 1978 massacre: drawings, wall paintings, objects, was displayed in Santiago.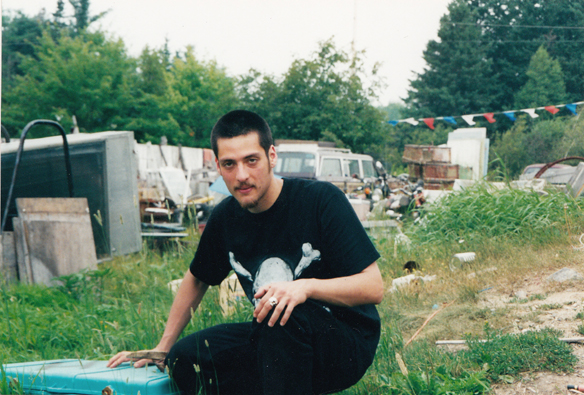 * Age 35 – meanderings:
2009!
I was broke, got a job on a bookstore, but the 10 hours schedule of the place (1,5 DOLLAR per/hour) started to drain my creative energy.
Started the "Psychedelic Sacrifice" paintings series.
Created the on-line project Babylon Projects dedicated to display underground art from around the world. Had the chance to meet through the internet magic Varg Vikerness, Diabolus Rex, Martin Bladh and others…
I was able to launched a couple of art-shows out here in Santiago too…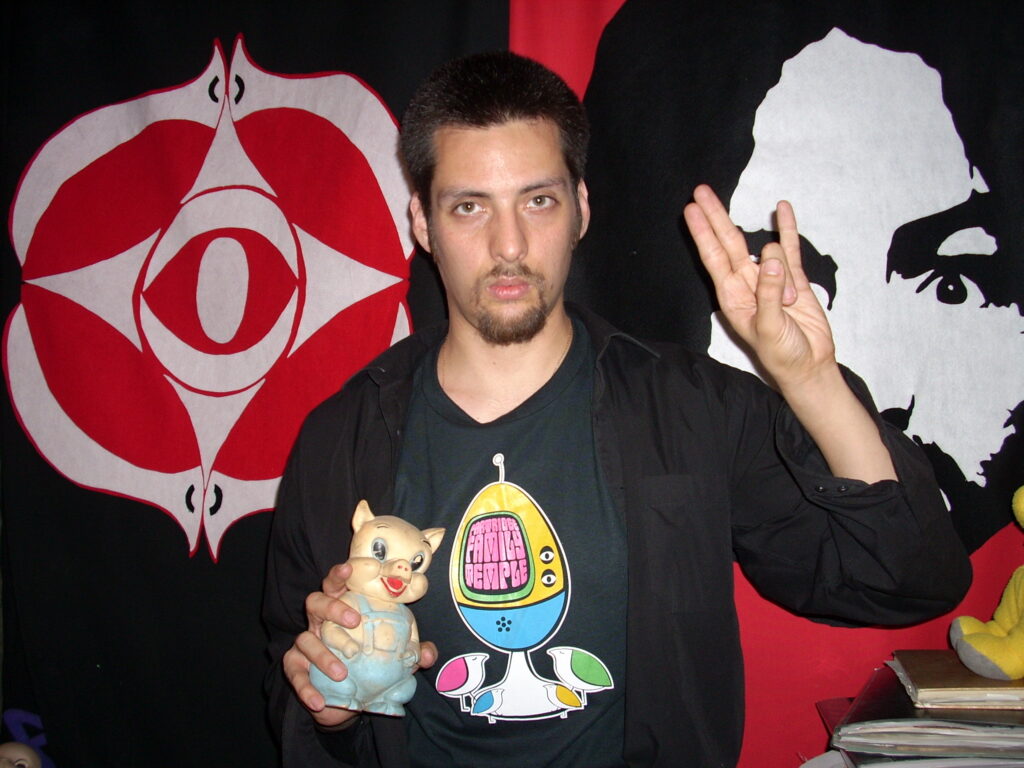 * Age 40 – middle age creeping:
2013!
Mosaic art period. Got a job as a tile artist in a huge mosaic project on the subway station pillars in a Santiago's neighborhood that allowed me to start a brief period of time working as a muralist and teacher all over the city.
Long hair-cosmic caveman look matched such a hippie-mellow experience of color, hard work and psychedelic parties at the Los Andes Mountains near Santiago.
* Age 45 – middle age meanderings:
2017.
Stopped working for the man. Created my own little business as an Underground publisher of my favorites artists working on the fringes of culture through Estrellita Mía Fanzine and other little magazines. A kid's dream came true!
I'm still wondering why I didn't start doing it before… I knew some kool people from abroad and went back to work with my all-time-fabs!!
Personal motto?
"Each person on its own faith shall live"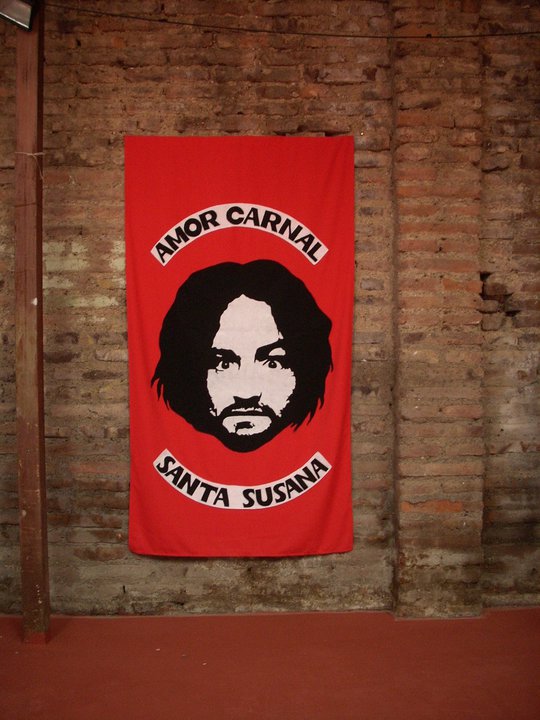 Art Questions
When and why did you first start making art of any type!?
I was raised in an environment full of art, music, films… so basically I have been drawing and creating images since I was a kid…
I loved each morning to jump on my grandmother bed (when she was at work) turn on the tv, watch cartoons and simply draw…
I collected hundreds of notebooks…
When I ended high school, to pursuit an art career was the only thing it seemed logical for me… it wasn't about to go to art school to be wealthy or famous, it was just a logical prolongation of that groovy life I was already living in a way or another… to this day I see my world from that perspective.
Any pivotal artistic moment(s) / influence(s)?
The Dada and Pop art movements still take me in a trip out of this world. But also the underground cinema produced between late 50s through late 70s (there was this wonderful Parker Tyler´s book about the late 60s indie cinema), 70s Japanese cartoons, 60 / 70s Hanna Barbera cartoons, Latino soup operas and the 70s aesthetics are pivotal in my creative processes.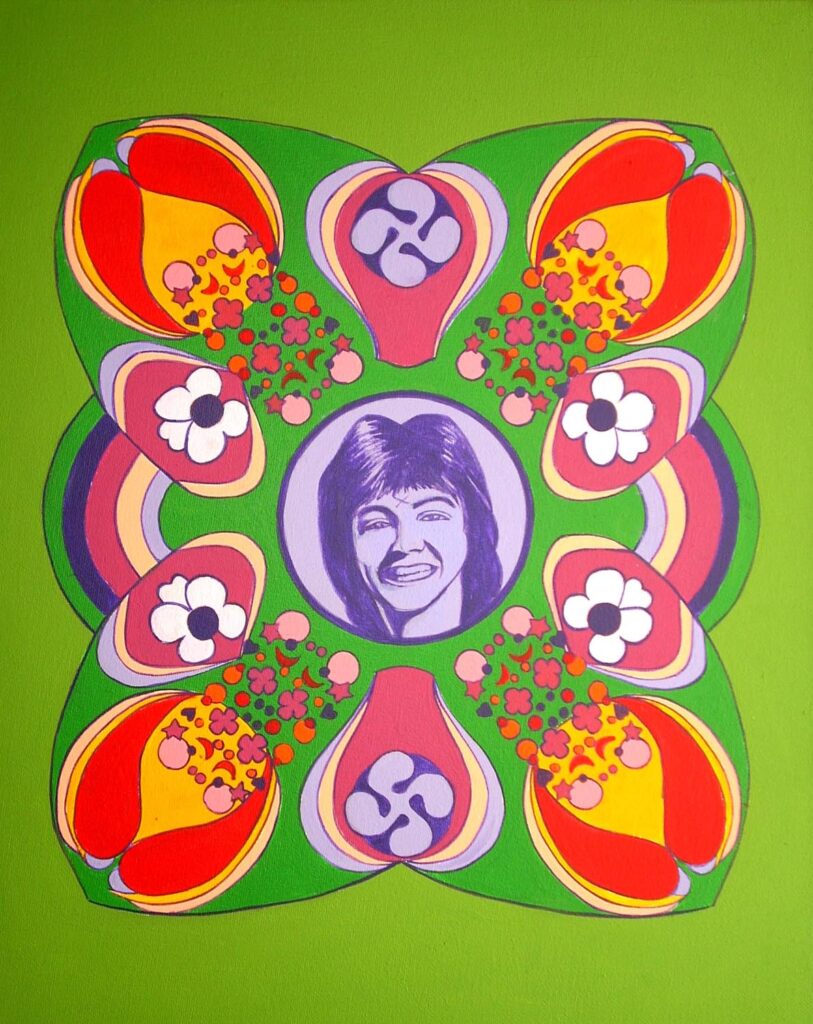 Please describe the process of producing your art?
It depends, but usually starts with a vague idea that I try to visualize in my imagination.
From there if I'm able to illustrate it on a piece of paper, it means that I'm on the right track to create something.
The" inspiration" could come from something I read, or an image I really liked or some tale I'm creating.
I collect images since I was kid. I used different methods to create my stuff, depending on the media. But for sure everything starts with rough sketches.
* Your drawings and illustrations?
As a teenager I was really into reading comic-books and always preferred those kind of "bold" images, from super heroes through the Charles Burns' 50s style pieces.
Basically, my aim was to achieve that kind of visual aesthetics on my illustration.
Cartoons made a big impact on me, the solid colors, the clear lines, at some point I was really inclined to create images looking like that, even my engraving pieces were oriented to that advertising cartoon pop look.
Today I think I spend 80% of my days with a pencil and a piece paper doodling, creating stories…
* Your paintings?
My paintings were / are basically painted drawings.
There was a lot of interesting images I thought as paintings. I like the mixing of pop teen / bubblegum cartoons / celebrities / murders and esoteric symbols.
The paintings need a lot sketching. At the beginning I used to draw each figure in a piece of paper, then "cleaning it" with tracing paper, and then transferring the figure to the canvas. These days, as a way of therapy to end the state of anxiety that means to prepare a painting for me, I am just drawing the images at once on the blank surface…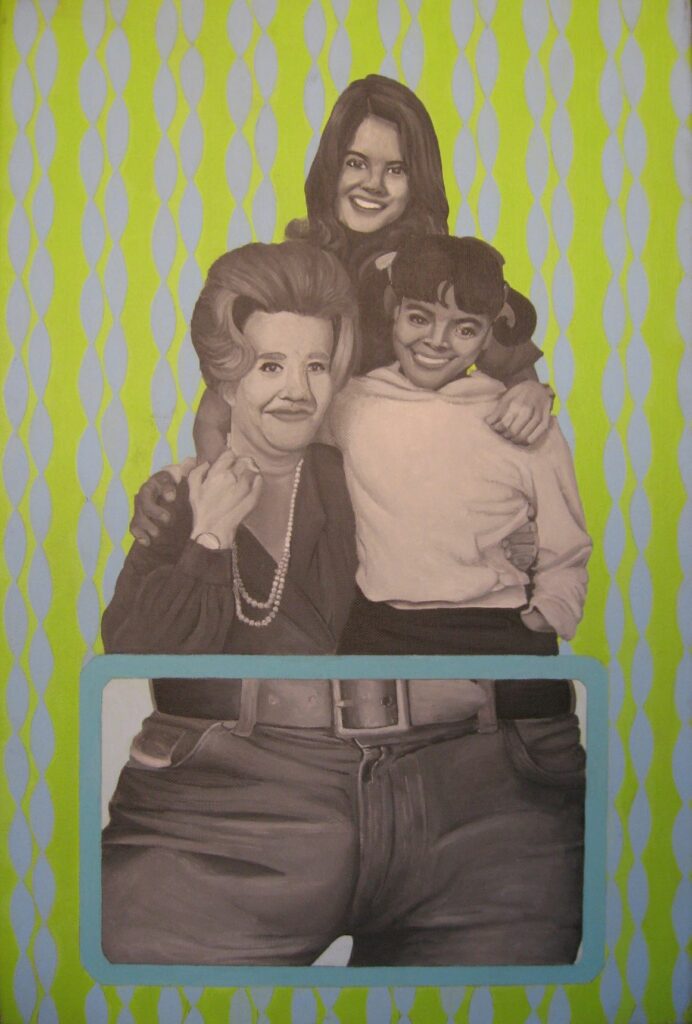 * Your collages?
The collage process – as with the ink drawings – is totally the opposite to the painting one, it allowed me to make a more organic and an almost spontaneous approach …
I sometimes think that my whole body of work functions, besides the drawing process, around collage, since I like how the mixing of images from different sources allow the viewer to create its own histories and meaning.
My collage art started at art School. I think that Rauschenberg and Hanna Hoch were big influences (by that time I attended to a Hannah Höch's art-show, out here in Santiago, that really blew my mind).
The first pieces were huge collages mounted on wood panels. The idea was to cover big wall spaces with hundreds of images I liked (teen idols, food, families from Family Circle magazine, Porn mags…)
One of those installations is now part of the Culture Department Art Collection of Chile, of course is very unlikely to have that piece displayed again and every time there's a chance for that, I have to go there and edit-the-piece-in order to make it suitable for all audiences.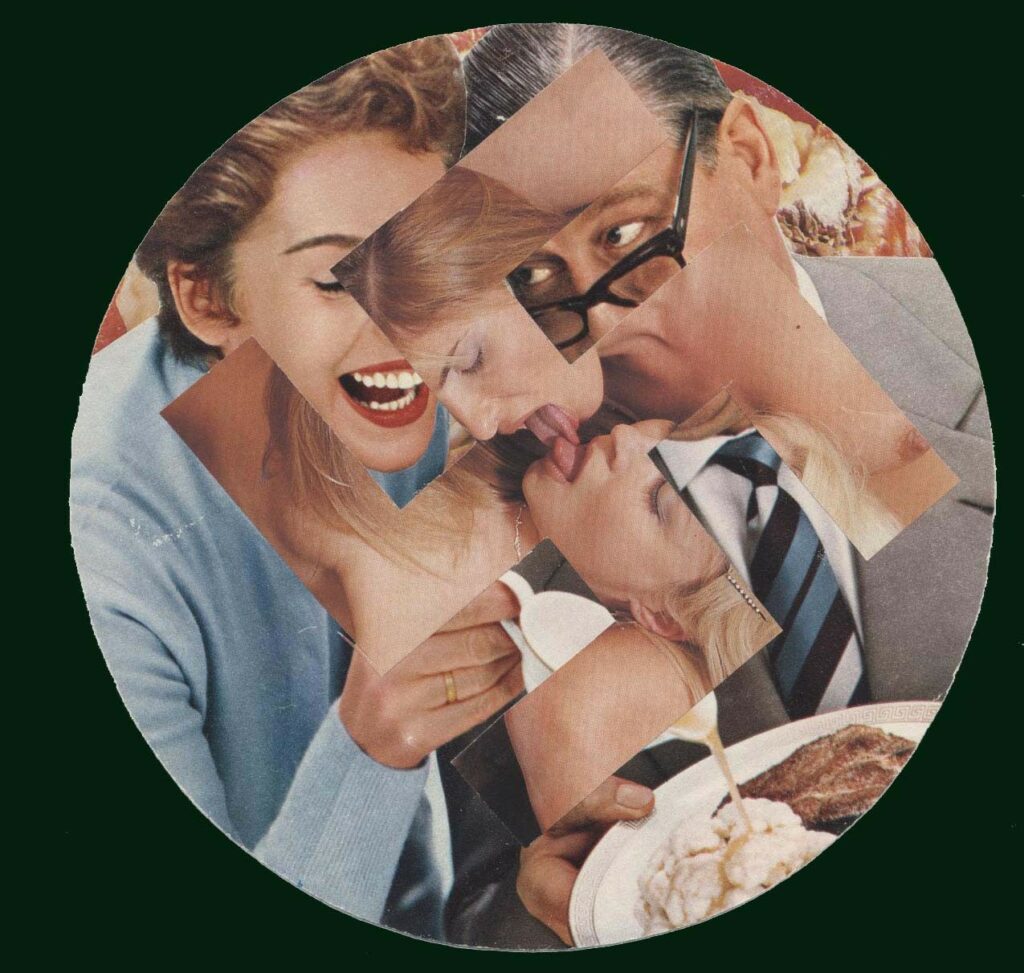 * Your fabric and sewing work – such as cushions and flags?
Those pieces started as a solution to create conceptual / pop pieces using shapes and colors in a more abstract way… at that time I was looking for the type of artwork that were easy to carry on and easy to install anywhere, I didn't even know people like Mike Kelley or Tracey Emin were working with that language but to know that, is to love that…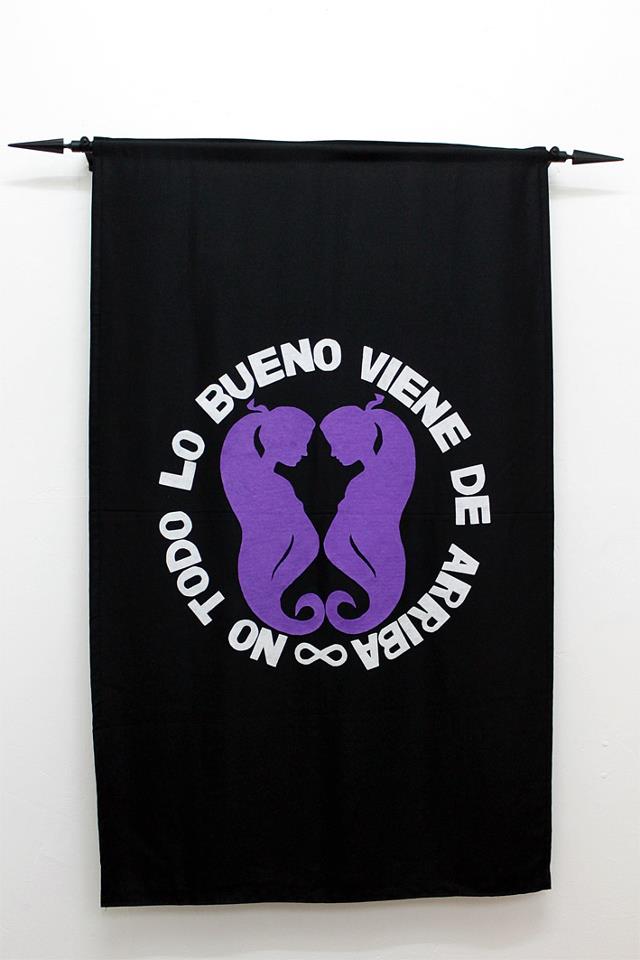 Worst aspect of the contemporary art hustle?
There was a girl on art school, Pau. We barely spoke when we were there, but many years later we came across each other at a small quarter in a neighbourhood out here, I think I was looking for an address, she just happened to live around there.
As we started to talk about the art school experience and so on, at some point she told me, "Art is a lousy whore" (meaning that we always have to give 110% of ourselves to it – both economically/emotionally – and usually never really get back the same amount we already put on it). Not sure why but, I would say the worst aspect for me is the emotional / spiritual / material stress implied in the artistic enterprise… the speculation around the artist's work, the outside realm a finished artwork must face…
Best aspect of the contemporary art hustle?
The opportunity to be constantly opening doors to things we never imagined.
Art is a real trip.
Even when you are sick in bed there are strong waves of creativity moving across your body… no wonder why many artists lose their minds or start drinking and taking drugs at some point, the anticipation is very intense…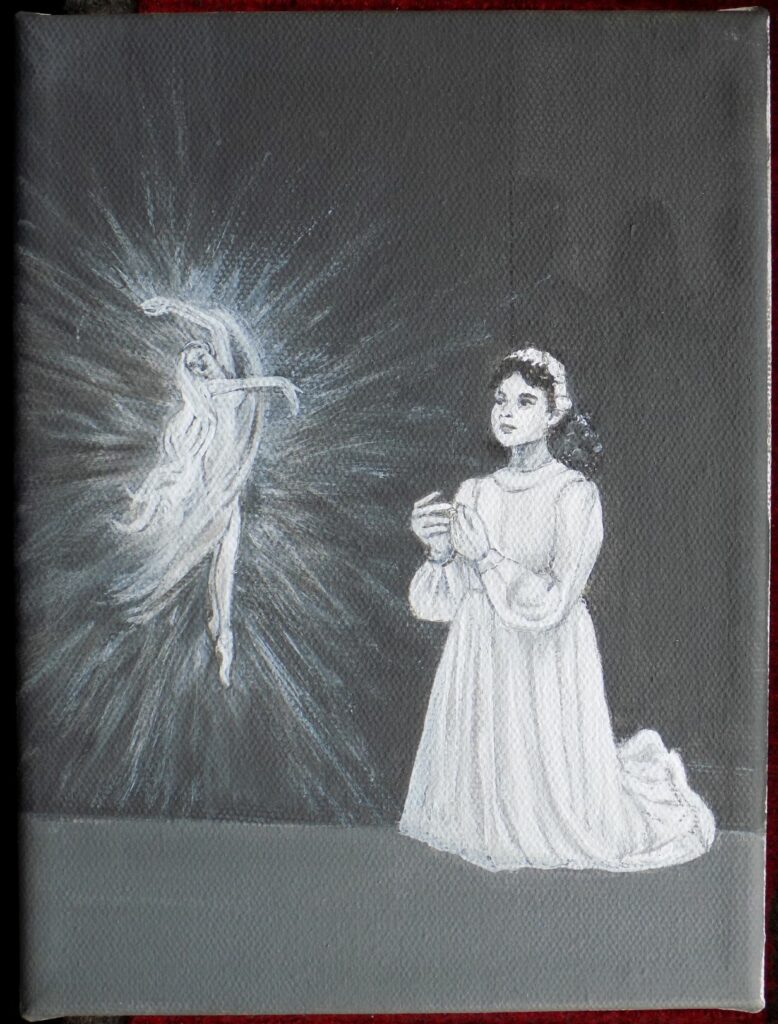 Favorite other artist(s)?
From Chile my favorites are Igor Ruz, Limón Camilo, Daniela Santa Cruz, Pablo Lincura and Jojo Gonzalez.
From other places Andy Warhol, Mike Kelley, Cady Noland, Kerry James Marshall, Ilaria Novelli, Shaun Partridge, Gea, Mavado Charon, Nils Bertho, Daisuke Ichiba, Yoresucker… and many more!
For those reading at home who may be unawares – please tell us all about 'Estrellita Mia' magazine and your role with it.
I started Estrellita Mía 'zine on 2016. I always loved magazines and underground publications displaying fringe culture, cutting edge art and unusual material.
More than a half of my knowledge I owe it to magazines.
Estrellita Mía is a 28-40 pages fanzine I tried to publish monthly/bi-monthly. Estrellita Mía is basically a publication dedicated to display underground culture from Chile and abroad with a strong focus on illustration, collage and other graphic expressions.
As I answer this I published more than 30 magazines and the work of more than 170 artists.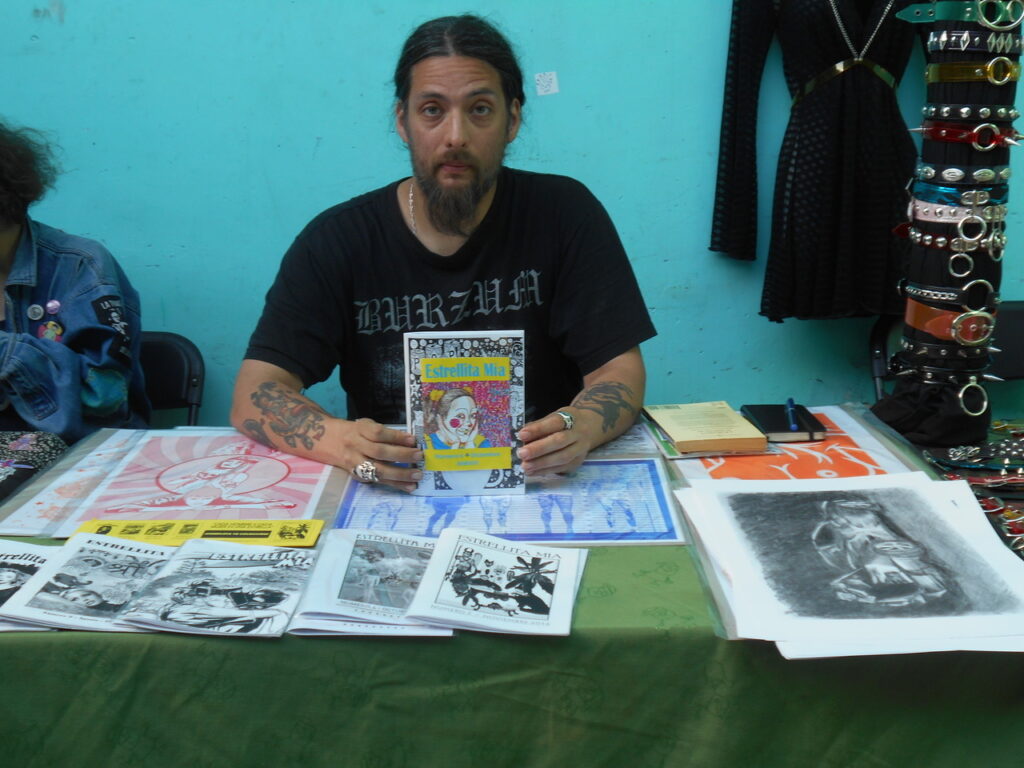 Partridge Family Temple Questions
To start – what is your Temple name?
My name Temple is Hey, Mister Sun Partridge
How did you come to get involved with the Temple anyhow?
Ok. The Partridge Family has been around my path always. Either as a song played on a local radio station on afternoons or as guests in the Scooby Doo cartoons.
My dad told me when I was a kid that the Archies and The Partridge Family were a mystery and nobody knew for sure where they record their music or who were the real musicians behind the sound… my imagination was creating stories about it for years…
As a teenager the Partridge Family tv show was aired again as pop joke through a now defunct tv station, but I really enjoyed it… I mean I was actually reading other level of communication. My favorite was Danny and my crush was Laurie…
Then one day reading an interview to Boyd Rice I discovered he like them and strolling around the internet found the Partridge Family Temple. It was like a long walk that finally reached its goal. Everything I imagined was there, the mystery behind the voices and the characters as a true archetypes was a high revelation!
Through My Space I befriended some of the Partridges, Shaun, Dan…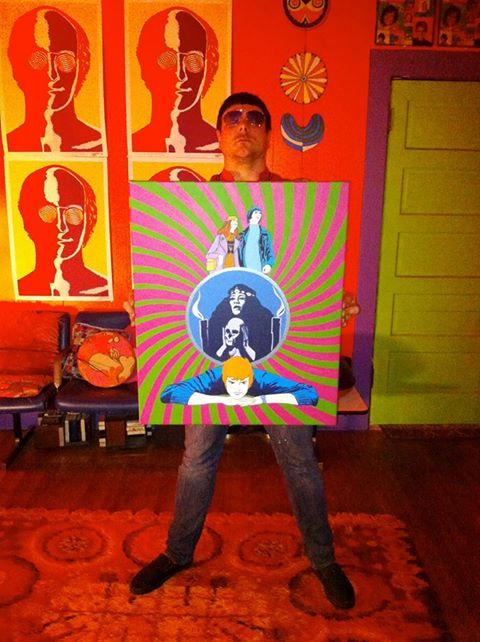 Who are some fellow Temple members that have most impacted your artistic and personal life? – Please tell us who they were, how they impacted you, and what has become of them today (if known).
For sure was Shaun Partridge. I remember visiting his website back in the 2000s and thinking how right-on was all the artworks and texts displayed there. His actions and all the aura that surrounded him were totally logical from my perspective. He even was into Hellen Keller and Ann Frank too!!
He wrote a beautiful piece for the Estrellita Mía Fanzine issue 4 about the path to revelation through learning and patience in the face of difficulty using a strong image from our collective unconscious: Ann Sullivan teaching Hellen Keller to pronounce Water. If you have seen the movie about that, it all happen in a garden where the well hand pumper is – on a weird coincidence that is one of my favorite scene of that movie as a kid, it really stuck in mind forever!
Shaun has this real mystical vision, that few people have. Something like being with your own mind open 24 hours a day, something that I really dig and, in a way, can relate to. I even had the chance to display his artwork in artshow out here in Santiago and New York!!
The other member (founder as Shaun) is Dan Kapelovitz. Wow! Dan is another highly intelligent individual from Hollywood (the beautifully darkest place on earth!).
Not only Dan has that "world view", but he is extremely smart. His visual work is amazing. He creates a very unique language based of the TV as a magical medium. I got the Three Geniuses public access TV show compilation and with his permission, I had the chance to displayed it in an art gallery out here in Santiago, the experience for people was outstanding!
Have you ever heard about his film "Triple Fisher: the lethal lolitas of Long Island"? Is a film made out of the three original made-for-tv versions of a movie based on the Amy Fisher crime. The viewer is able to watch the screen split in three sections, in each section there's the original footage of each movie rolling at the same time, kind of Warhol's Chelsea Girls.
It is a true lesson on appropriation art and social critique about media obsession with crime (with a twist of course) in just one piece.
These last years I had the chance to meet Whale Song Partridge. I think he is a very cool and gifted individual that is able to create the more beautiful and intricate pieces you ever will see!
If you had to explain the Temple and its beliefs to some recently crash-landed aliens – what would you tell them?
The Partirdge Family Temple is the only set of religious principles where you will be able to reach true wisdom and sheer fun!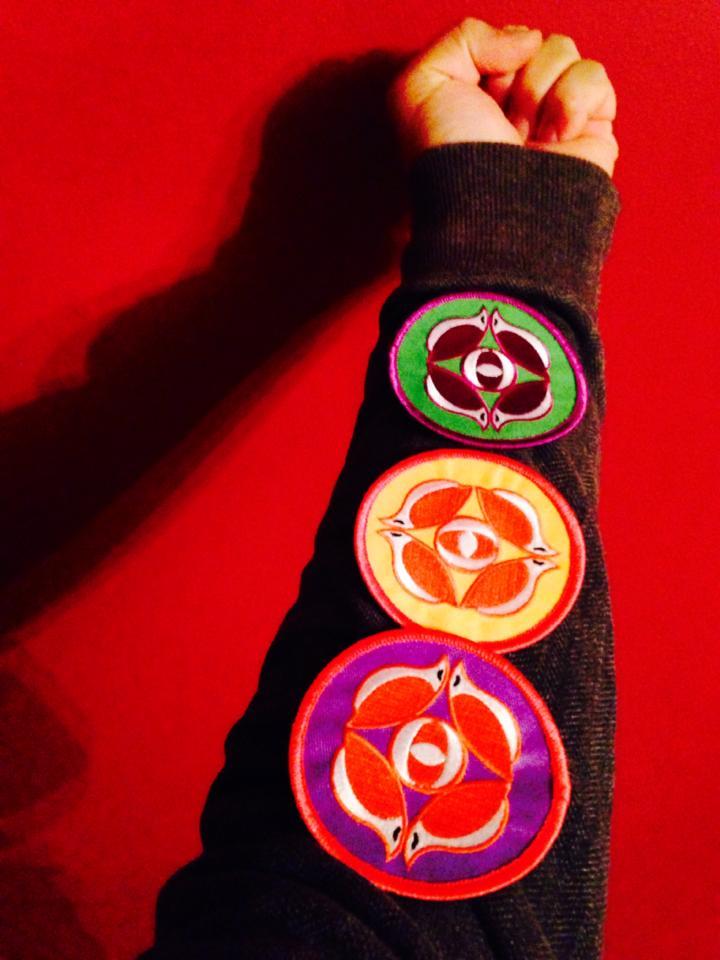 Odds and Ends
What role did toys play in your childhood?
Toys were very funny and significant. I was around when the Star Wars Trilogy came. My parents took me to the Theater (I think I was like when I was 5 or 6 years old, movies were always late at this ends) and it was like "WOW".
Same with the Empire Strikes back…
So the toys that came with all that was all I wanted in the world but… it never happened… my parents never bought them to me… they weren't that kind of parents (besides the toys were super expensive!)
Instead I was trained to create and fabricate my own toys and games… at the age of 10 I was very skilled on painting, sewing, reading clothes patterns… so my feelings were always mixed, there's a kind of melancholy of not having the toys that were on the top for the kids my age but on the other side I grew up unpolluted by the consumerism department of contemporary life – so to say.
As a grown up I was able to collect and buy all the toys I wanted but now is different.
Who was your 1st crush and why?
The Vaisman Sisters, Fanny and Jael… classmates (1982) I think they were just what at that age I considered the girls of my life…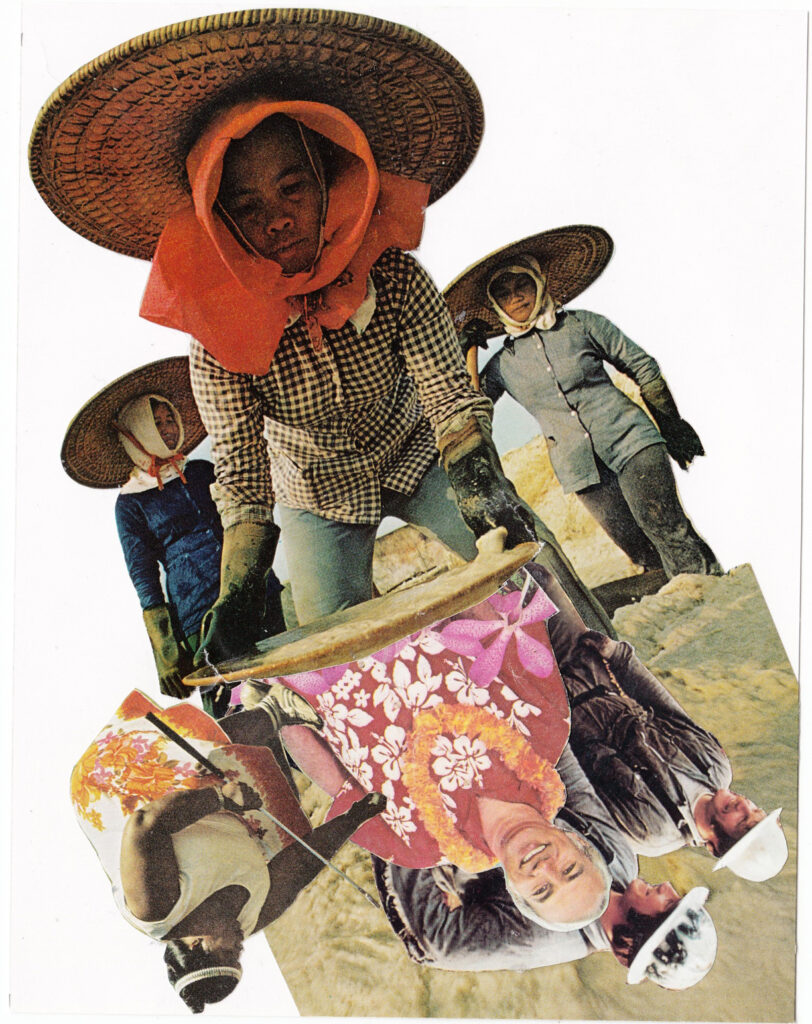 Does sex change everything?
Of course it did.
It's funny… Before sex became part of my existence as an adult, I used to think that when I had my first sexual experience all my creative energy was going to be absorbed by my sexual partner or that I would lose my magical powers … then it happened but instead of a loss, it was all the opposite: that "energy" was transfigured into a time where I could observe or think the world from a new view, the view of lust and passion or eventually from the view of love…
Please describe what you think the Chilean psyche / zeitgeist is today?
Wow! Who was going to say that this delay in answering this interview was going to coincide with an altered and surprised change in our Chilean society and culture.
Chile is a geographically unique country (you have extreme desert in the north and forests and pole to the south) and its people, too, are very different from each other (depending on the geographical area where you live), but one thing has always characterized us: We are a tremendously unequal country.
Although the demands of the capitalist world in which we are immersed affects the entire world, this inequity, in the case of Chile, is historical, it dates back to the time of the Spanish conquest and has been validated through the years because money and political power has belonged to a few.
Even in times where we have had left-wing presidents, your family social background, is what supports above your skills and talents. Who you do know is way more important than the ethical and social decency values that supposedly each political and social system should preserve.
The result is a citizen culture that only expresses itself through crisis and cathartic states.
This whole country needs therapy!!!!
In moments of "social normality" people behave fearful, petty, of little character to stand up to a situation that they consider unfair. Likewise, the Catholic Church is very strong, as are other Christian churches, and its influence is perceived in our way of communicating with each other and getting in the way in generating an autonomous perspective of the reality we live.
(An incidental detail that I could add is a transversal racism that is generated from these nuclei … which favors the creation of highly closed micro-climates).
It has never been easy for me and my family to live in Chile, it always seems that we arrive at the wrong place, at the wrong time or people read us wrongly, not sure.
It is normal that in Chile you work, study and socialize under a rain of prejudices and assumptions and people are very afraid of being involved in situations that affect their reputation…
For a few years I have known younger friends who are on another frequency, they are more educated, less prejudiced and less aware of material things, they want a radical change and break with the monotony and the ridiculous social stratification, today they want a radical change, starting from the president and the parliament to the ministers and those self-proclaimed political representatives that do nothing, so much change and much learning awaits us… I will surely be very old or in another dimension when it happens, who knows?
Which cartoon character, would you most like to see in a tribute sex toy, and why?
Mazinger Z' Baron Assler, Half Man/Half Women.
Duality.
Confusion!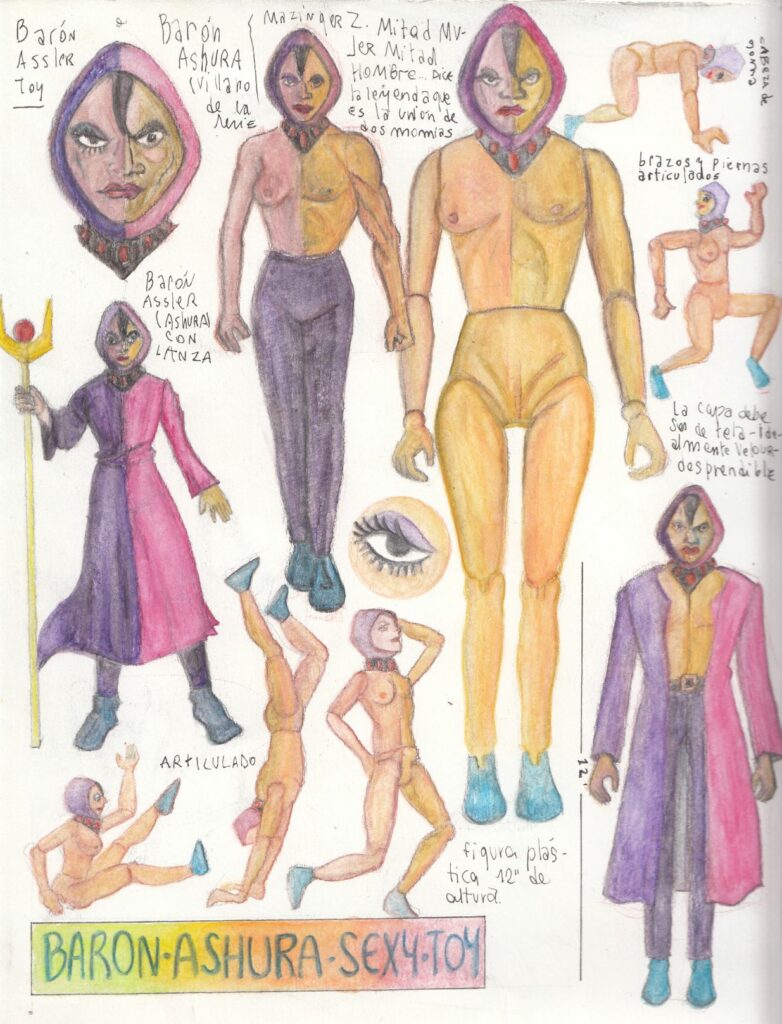 Who would win in a fight and why: Charles Manson Vs. Shirley Partridge?
Shirley of course.
Ms. Partridge knows best, she has bred such a marvelous and powerful family after all!!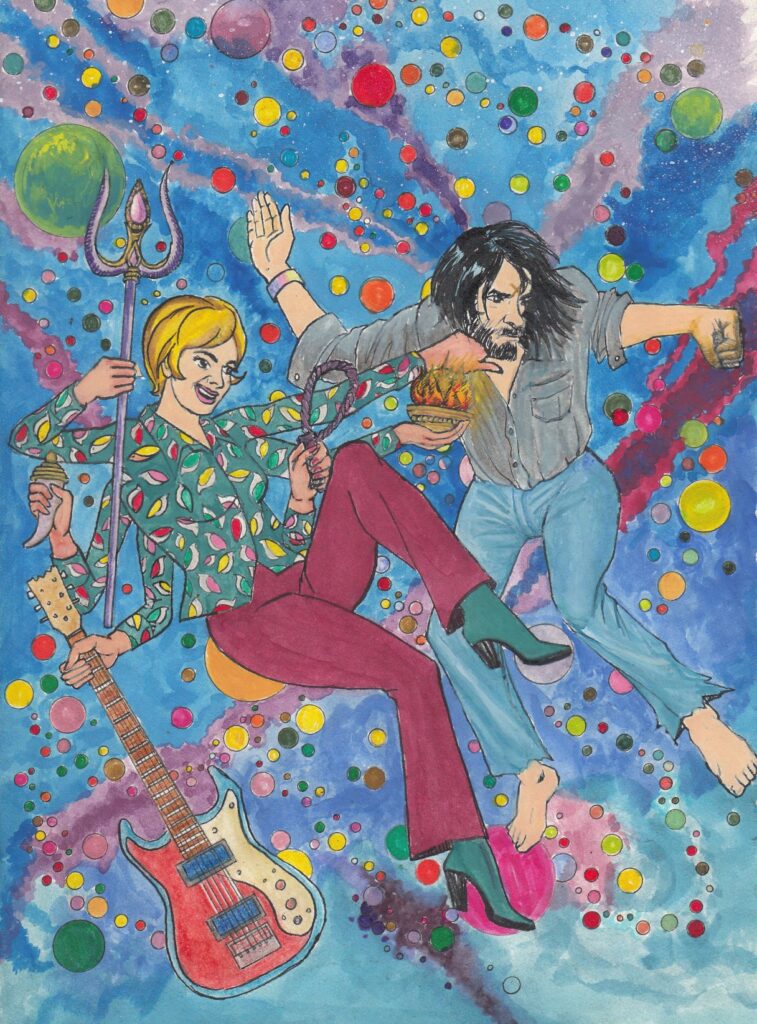 What are the top 3 items you own?
My old Archie collection of magazines.
A Peruvian figure I got at some trip.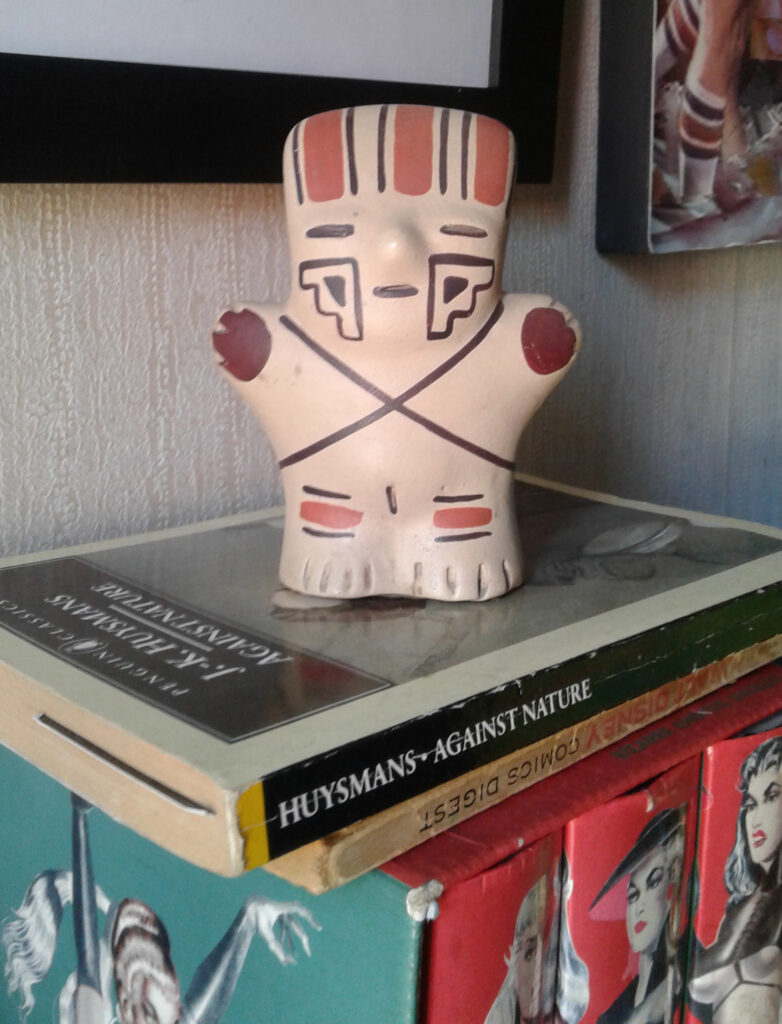 My Apocalypse Culture Vol.1 copy by Feral House.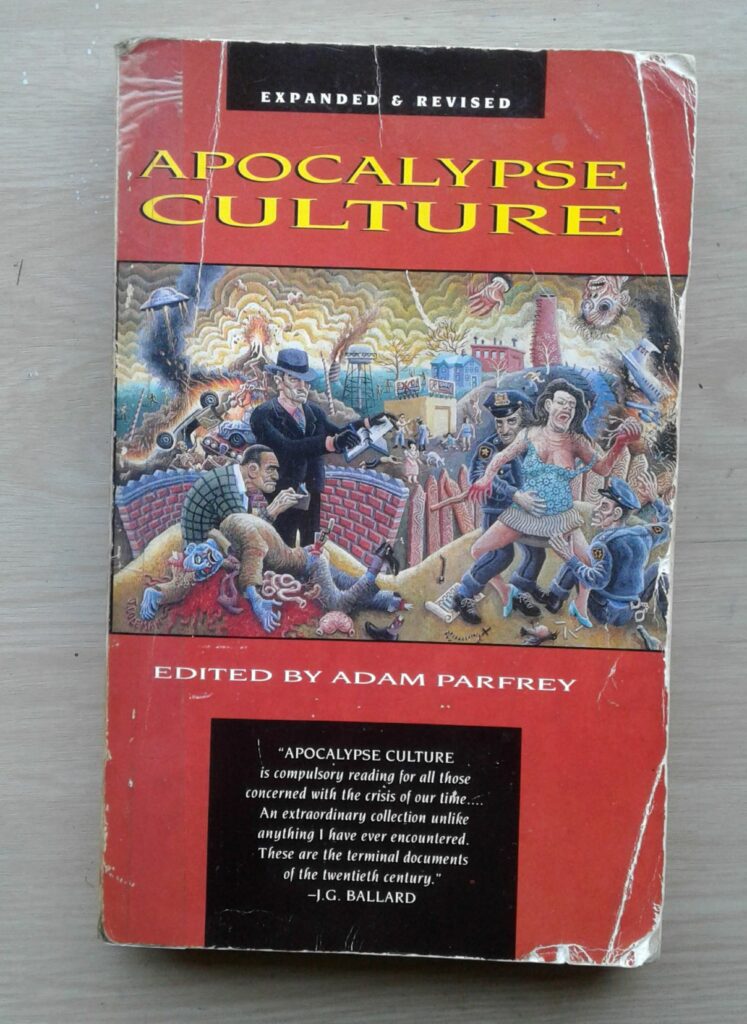 Drugs – waste of time or gateway to the universe?
I would say a getaway to the universe… but still there must to be grey matter inside your brain for it… if not the case… forget it.
Please describe your latest dream in detail…
My dreams in general are about visiting and having adventures in both places I know and places I don't… like old buildings or cities hidden somewhere out there…
My last dream was in a street at night and I was with a couple of friends fixing and ordering a store that we were apparently ready to open. Inside were lots of objects we loved – and we do love in real life – a wutlitzer, records, old toys … there were still things to put.
At one point while we were going out on the street, one of these friends asked me: "are we going to put the cigarette machine? Since did I quit smoking". "Of course who knows, what about if suddenly we start smoke again". As we were in the street looking at our place, whose front was yellow, and as we talked about the incredible toys that we had found (among those were tele-tubbies, and other creatures I could not recognize).
At a given moment my other friend arrives with some figures: kermit the frog sitting in a kind of sled, another TV tubbi and a Bert figure, which he gives me in my hands, Bert was dressed in a blue suit, a red tie and shoes, Bert was standing and could turn 360º on a platform when I pressed a small button at the base…
I woke up feeling 20 years younger…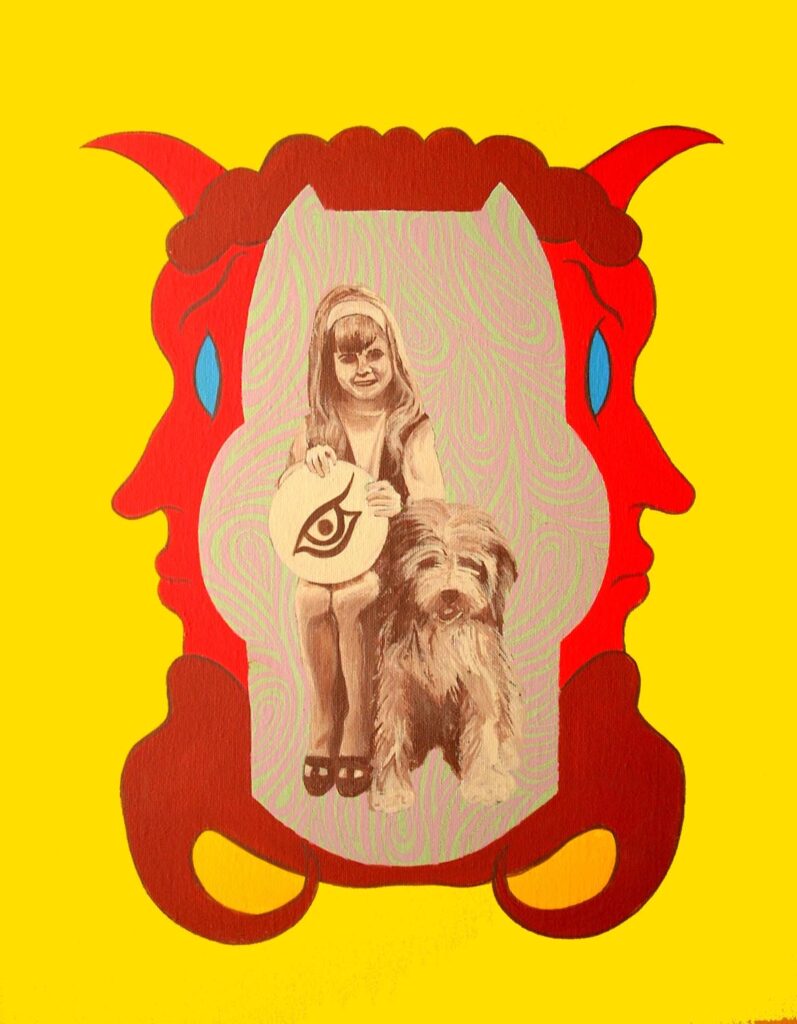 Of everything you have done what would you most like to be remembered for and why?
Each period of my life has (will have) its own highlights and for they will happen in different scenarios and with different people enjoy them. So everyone who have knew will remember me in its own particular way.
If people wanted to work with you or buy something – how should they get in touch?
Just write a line to me telling me what are the pieces you want to own or what would you like to be made by me in the format of an art artwork!
Leo_casasgarcia@yahoo.com
Editorestrellitamia@gmail.com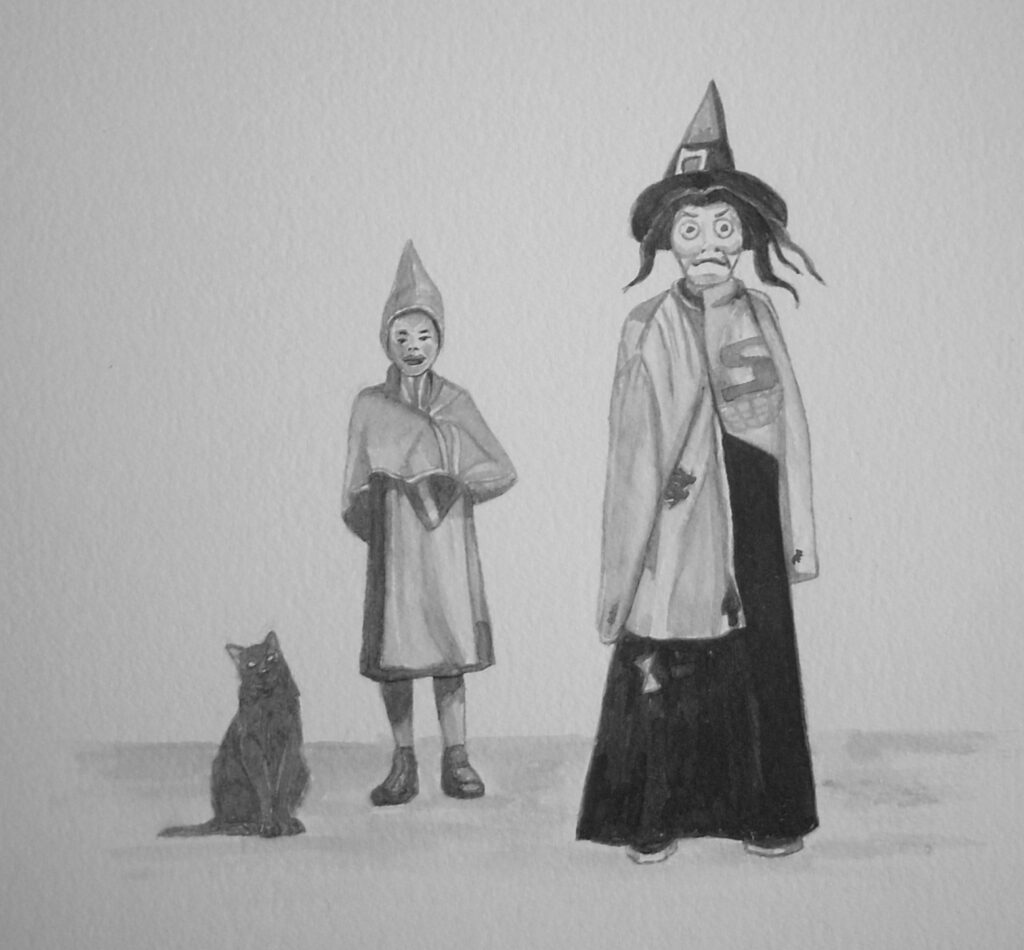 The Future
Any collaborations on the horizon?
With all this Estrellita Mía process of working with other artists there's a constant flux of work with other amazing artists… Igor Ruz and Limón Camilo from Santiago as well as Nils Bertho and Mavado Charon from France are on my top priority list of future projects.
Any major projects you want to hype?
I'm working in the publishing of "Miriam Löwenstein adventures" by Robertha for the near future… a huge graphic novel that I hope to have ready for publishing in the 2020.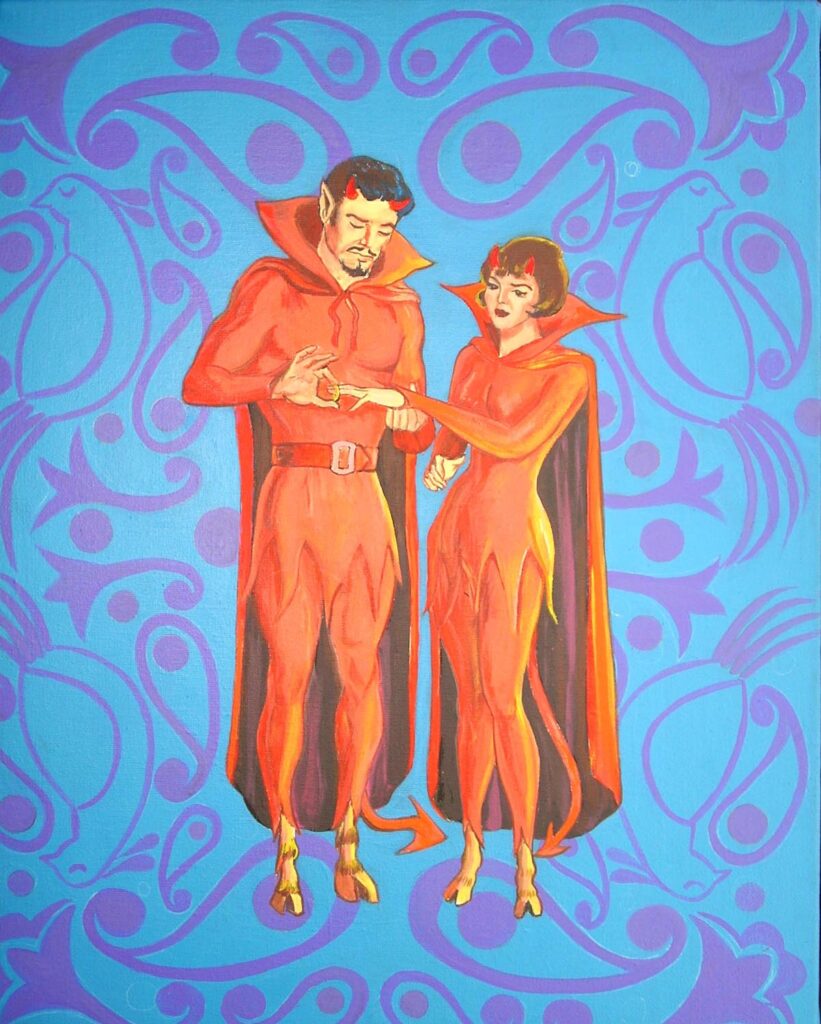 Links