Federizka is an Italian writer, photographer and the founder of Italian magazine 'Pigiama' / 'Pyjama'; a beautiful print magazine (with accompanying website) that focuses on music and art, with a nocturnal, dreamy and surreal vibe.
With the magazine's online bio noting that,
"Pigiama Magazine is an independent zine with a moody cadence, to be read before bed.
The online blog tells underground bedtime stories with particular attention to music and art, while each print edition focuses on a specific theme.
Partly journal for dreamers and partly fanzine of mystery, Pigiama Magazine is an invitation to never stop dreaming."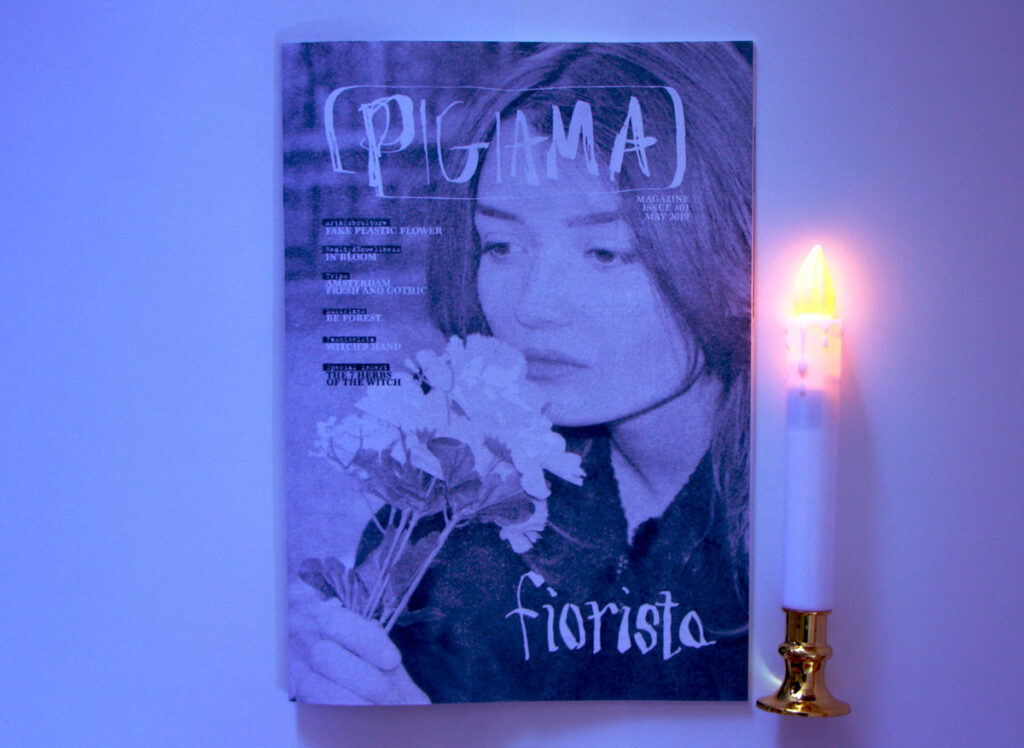 Having discovered Pigiama a few months ago thanks to their wonderful interview with Natalie from 'The Dandelion', we were eager to find out more about the magazine and the woman behind it. So we sent Federizka some questions to answer over email.
You can read our discussion with Federizka below…
Getting Acquainted
Name + D.O.B?
Federica aka Federizka.
Leo ascendant Libra.
City, State and Country you currently call home?
Pordenone, Friuli Venezia Giulia, Italy.
Please describe some memories from key stages of your life: concerts, art, toys, romance, comic books, hunting, school, politics, crime, religion… ANYTHING really!
* Age 5 – beginnings:
I stopped talking for a year, they say due to a trauma; but I think I preferred stay home in my garden rather than kindergarten with other spiteful kids.
I had an imaginary friend, but I can't remember his name.
* Age 10 – continuations:
I used to organize fake funerals in my garden, inviting my friends. Don't know why.
I was into Kate Bush, Cat Stevens and John Denver music. Me and friend made a radio show with a cassette recorder.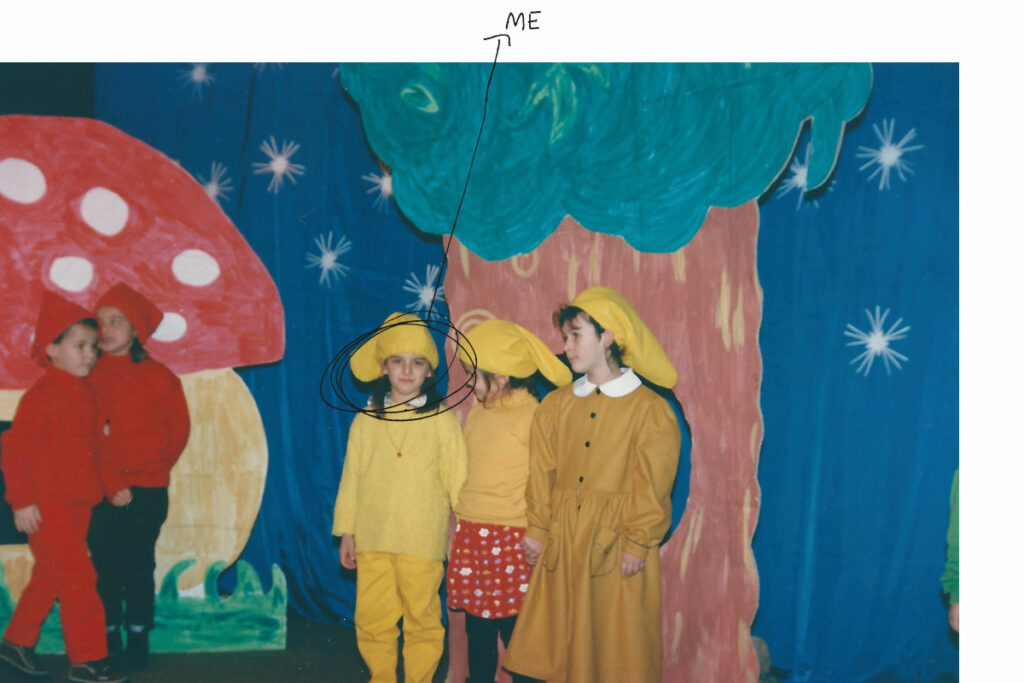 * Age 15 – getting serious:
I went to the biggest high school of the City, to study foreign languages, but I desperately wanted to attend Art School.
I coloured my hairs and cut them by myself.
I was quite troubled and rebel, but I liked to study, watching MTV.
* Age 20 – young adult:
I studied communication at University. I shared a small lovely flat with my best friend and we used to party every night. Our kitchen was a real soul kitchen, blue and orange.
I miss those magic times.
* Age 25 – adult mode:
I don't want to be an adult, adulthood sucks 🙂
Do you create art (music, painting, writing etc) at all yourself?
… and if so, please tell us a bit about your practice.
I'm a moody type. Everything it's up to my mood. I'm not an artist, It's only a need to express something I have inside.
I write, I design and I take photos when I feel like.
Except from the magazine, I don't share my creations easily. It's my business! 🙂
I know this way of thinking is wrong, especially if you work in visual art and communication field; Here you have to show what you do on social and stuff, you have to "sell yourself" better than others to achieve something.
I've always hated competitions.
I'm working on it…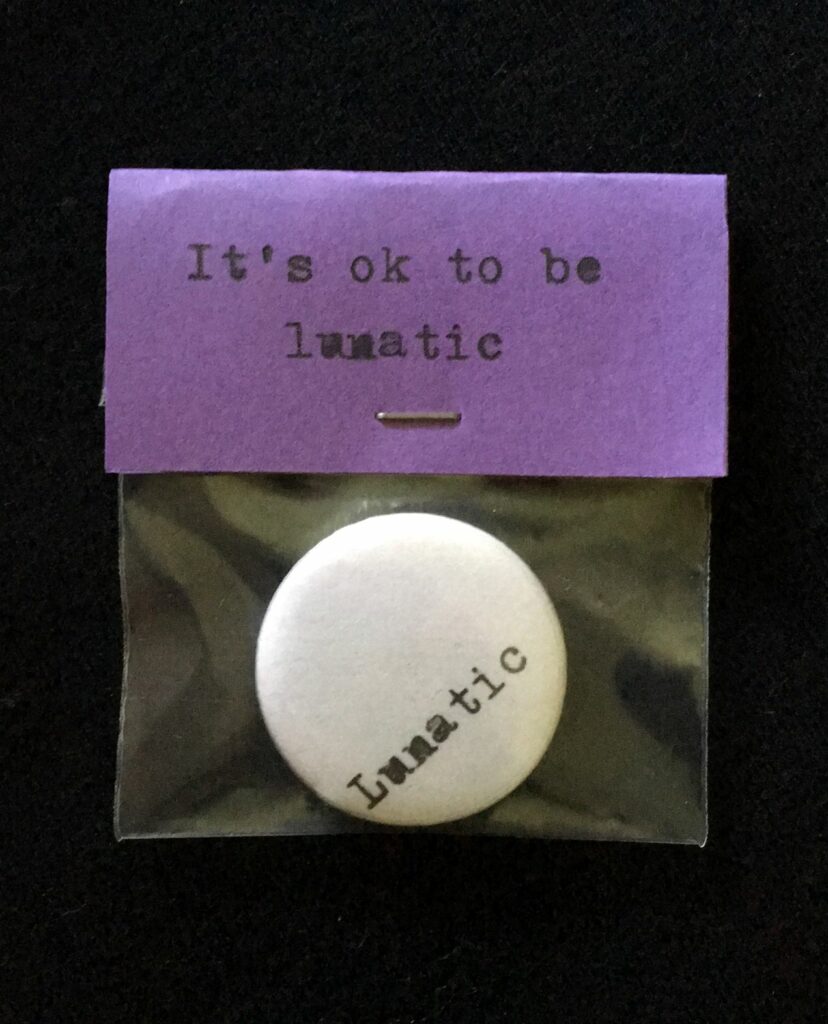 Magazine Questions
Who is involved in 'Pigiama' and what are each of your roles?
I'm the only one involved in this project. But it's ok, I work better by myself.
Why did you decide to create 'Pigiama' anyhow?
It was late 2016, and I was working as journalist for a daily newspaper. I was sick about writing always the same things, except for major crimes, which don't happened too often. So I ended up creating a blog in my bedroom, wearing my beloved pajama.
No more boring news and dramas, just bedtime stories and never-ending dreams.
Magazine motto?
Witchy dreams from the moon!
Please describe the usual process involved with putting together your magazine – from sourcing interview subjects and contributors, to interviewing them / sourcing the submissions, getting the magazine ready for printing and then its actual release?
The underground world is filled with emerging artists who'd fancy an interview. Sometimes they simply reach me, and sometimes I ask them if they want to be part of the magazine.
My aim is to prepare interesting questions both for the readers and the artist involved. I can't stand banal conversations and commonplaces.
As for the paper magazine, the first step is choosing the theme of the new issue. Once I found the right atmosphere, I go on collecting the contents for the various sections: interviews, photo shootings, insights and so on. Then I put everything together in the layout.
I love to see it growing visually till the day I can hold it in my hands, freshly out of press.
I think the best way to release a zine is a launch party. Last year we had a party for the release of the first issue in the basement of a tattoo shop, with live dark wave music and nice folks.
(Photos from the Pigiama issue 1 launch party.)
Favorite other magazines?
… and what is it about them that so inspire you?
Here I need to mention Ray Gun Magazine, an American alternative magazine of the 90s. With David Carson's Art direction, it was "the bible of music and underground style", but also a radical exploration of typography and graphics. (I wrote and designed a book about this, it calls "The Grunge Side of the Mood".)
If you're meaning something more recent, I find Broccoli, Sabat and Happinez three amazing magazines.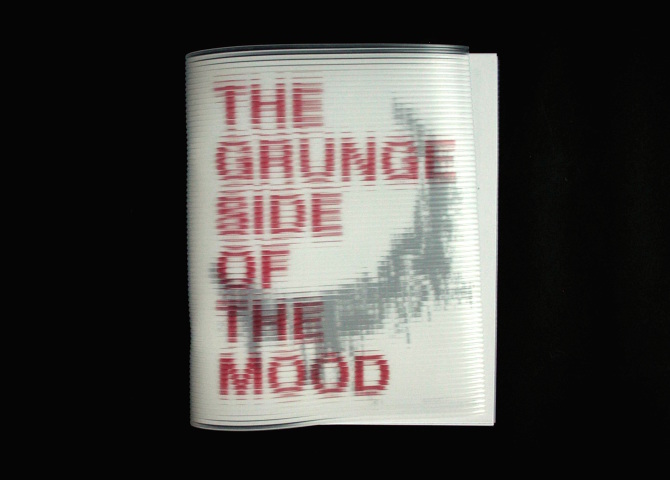 What are the best aspects of running an independent magazine / zine?
.. and what about the worst?
The best aspect is that you always discover new art, music and people. I feel good about that, especially when I contribute on spread art and dreams. Being independent also mean that you're free to do whatever you want in your publication.
The worst part is when you realize nobody really cares about your project, you have to go push forward alone facing your self esteem.
Where do you see Pigiama, and your role with it in 10 years – in 2030?
I guess that in 10 year this magazine will be a sweet memory.
Any upcoming releases and / or projects you want to hype?
The second issue, Sirene, is out now. so if you want to dive in the read, grab your copy on pigiamazine.com. There're still some copies of the first issue (Fiorista) left, so hurry up before it's gone forever!
(The cover and some highlights from Issue 2 of Pigiama Magazine.)
In today's increasingly digital world – what role do you see physical / hard copy magazines having in the cultural landscape?
Although the Digital reading is the new trend, easy and mobile friendly, paper magazines still remain charming objects to collect. I'm old school, and I firmly believe in print.
A fanzine/indie mag must be something physical.
In my experience, I can say that in the underground environment, print is still a used and appreciated medium. The DIY is a great principle, I hope it will last…
If people wanted to work with you, have a chat or buy something – how should they get in touch?
You can reach me at pigiamazine@gmail.com
Or DM @pigiamazine
Odds and Ends
If you could live in any place, during any historical era – where and when would that be?
I've always been fascinated by hippy psychedelia, so I do think I should have lived in the early 70s in San Francisco, California.
At the same time, I'm in love with 80s New Wave, so I wonder how could have been life in those years, perhaps in West Berlin…
What role did toys play in your childhood(s)?
My playground was my garden. Dad built me a wooden house and I used to spend my whole day in there, playing with flowers, berries and leaves. Then, of course, I played with many other toys, among my favorites there was the Alf puppet, sky dancer doll, Barbie jewel hair mermaid and many others …
Drugs – waste of time or gateway to the universe?
Since the ancient times drugs were used as a way to find new worlds, truths and gods. Spirituality has gone, and mankind is far from the true meaning of life on earth.
Drugs in modern times are just a waste of time. We get high to escape reality, not to open doors of perceptions as we may think.
Who was your 1st crush and why?
My first crush was Victor Pascow in Pet Sematary. He was a dead guy with red pants, who tries to help the main character to find the "right" way.
That mixture of creepy death and goodness made me fall in love with him.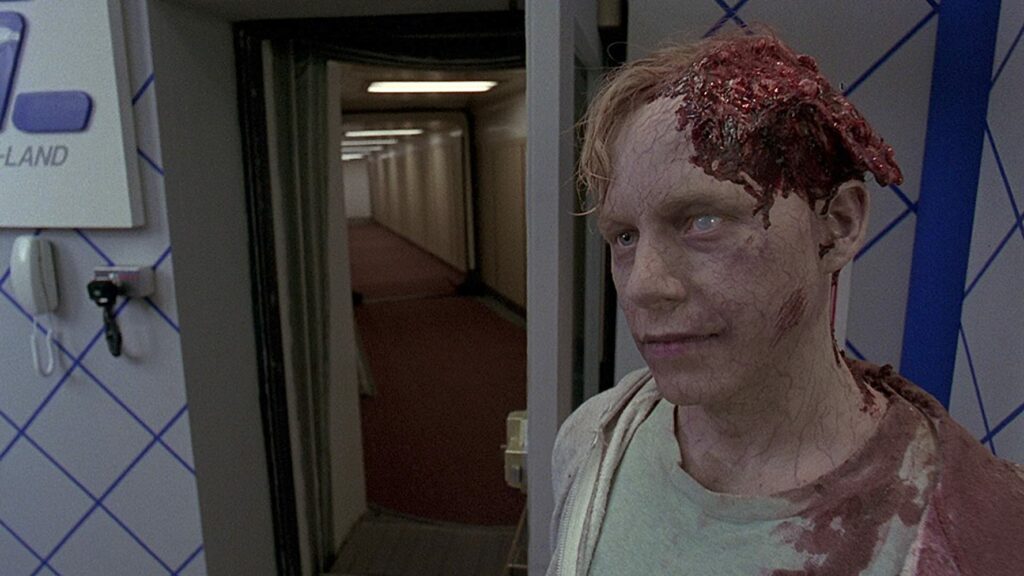 Does sex change everything?
Sexuality changes according to personal inclinations and feelings.
It's hard to say if it changes everything, because it it depends from person to person.
What are the top 3 items you own?
1- My GUN FAN: "give the trigger a squeeze and feel the breeze!"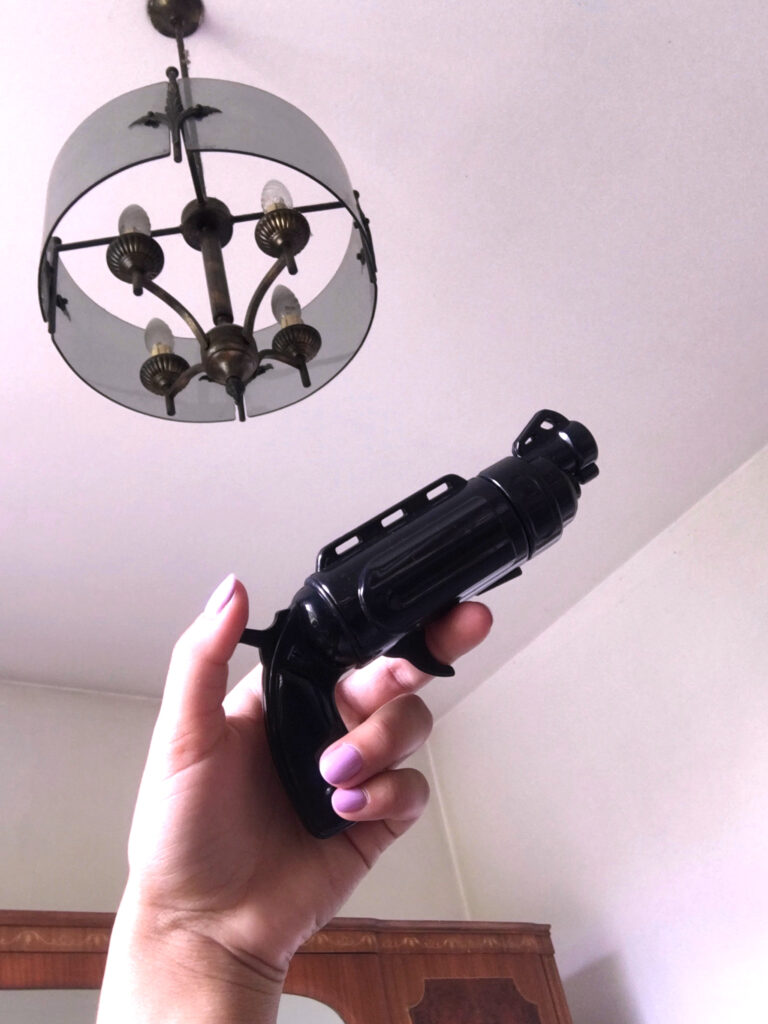 2 – My TRISTESSE MIRROR that reflects my mood.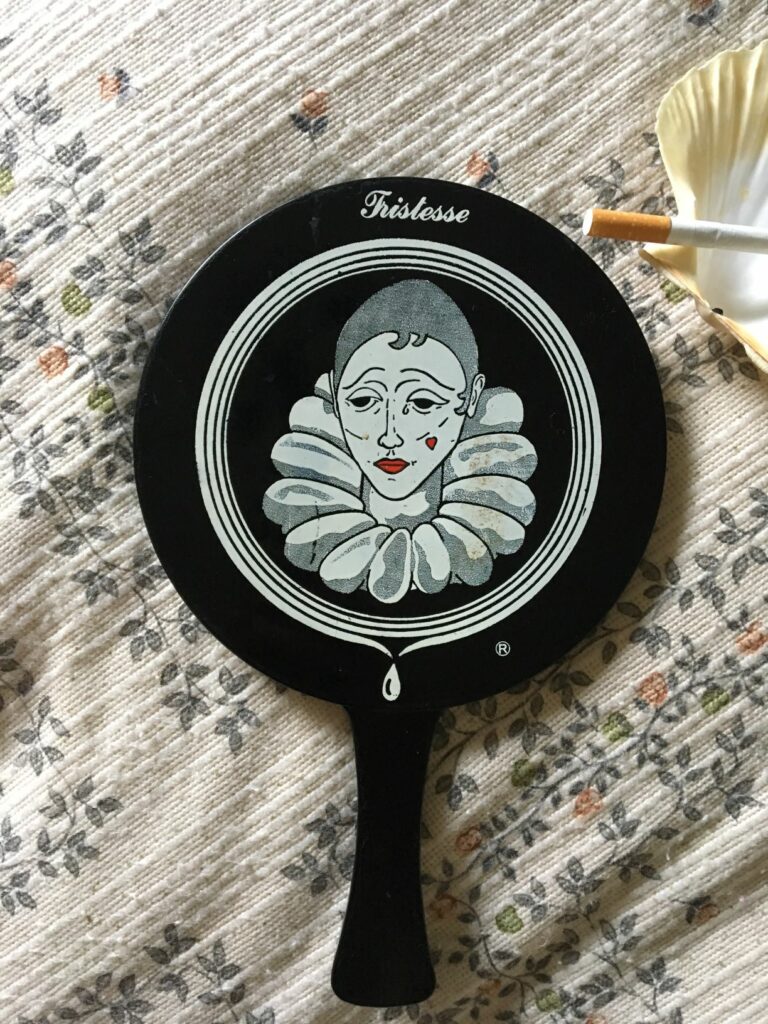 3 – VERDENA cd, fav band.
You guys from Australia should listen to them!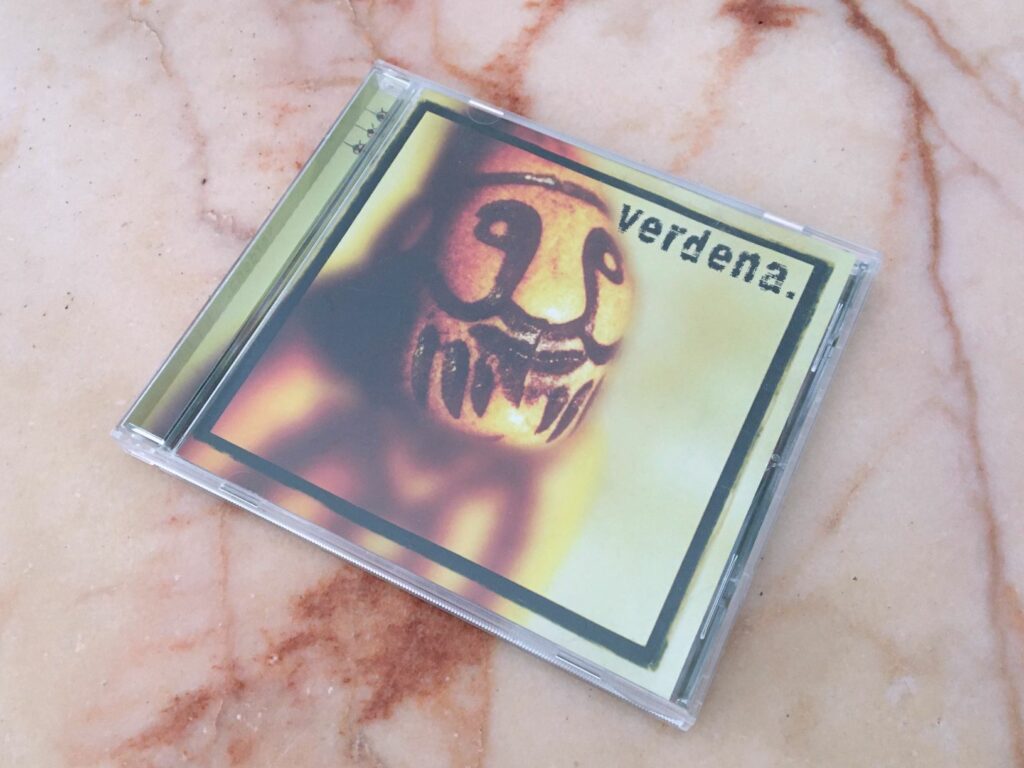 In a fight between the two iconic Italian creatures: Topo Gigio (created by Maria Perego in 1958) Vs. The Longana (a legendary aquatic creature whose originates from the Cadore region) – who would win and why?
Topo Gigio seems to be naive, but has a strong attraction for beautiful women. And, in fact, the Longana appears as a young lady, attractive and seductive, with the inferior limbs of a goat. So, he invites the Longana at his Italian tv show. The mythical creature accepts the invitation and comes out her cave to meet Gigio, but when she discovers he's is already engaged to Rosy Rosicchia, the evil part of her soul go mad with revenge.
After the show, Longana seduces the anthropomorphic puppet Gigio and robs him off all his money and cocaine. Two hour later, Rosy Rosicchia will find him naked, tied to the bed in a daze.
NEVER PISS OFF A WITCH.
Please describe your last dream in detail…
I wish I remember my dreams, but I forget them as soon as I wake up.
A lady that I know told me dreams shouldn't be told soon after the awakening, it brings bad luck, they say…
Of everything you have done what would you most like to be remembered for and why?
I would like to write a novel one day, and to be remembered for that would be cool!
At the moment, the most heroic thing I've done is to save a turtle from the middle of the street.
Links