Hariu Kenichi / Kenichi Hariu is a Japanese artist, character designer, and toy maker who releases toys, products and art through his 'Hariken' brand. All of which are cute, full of fun and bound to put a smile on the face of any toy or art fan.
When it comes to creating his made in Japan soft vinyl aka sofubi designer toys; Hariu collaborates with a sculptor he knows, to turn his 2D designs, into 3D works of toy art!
Hariu's ethos and mission for his toys and 'Hariken' brand is to create art that imbues good vibes, perseverance and optimism. Or, to put it in Hariu's words,
"The theme of my work is 'SMILE TOYS'.
I believe that toys and characters can make people around the world smile…
I want to make people around the world laugh and laugh."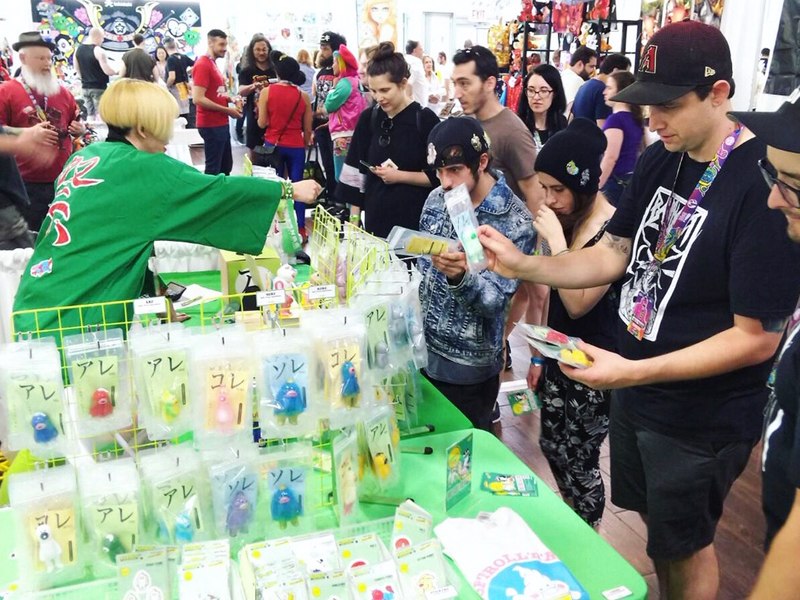 Having only recently completed his first toy-world-tour – where Hariu sold his works in person at various toy and art fairs over the world – we thought now was the perfect time to ask Hariu some questions about growing up in Japan, his approach to making toys, art and a whole lot more!
You can read our interview with Hariu, below…
Getting Acquainted
Name + Date of Birth?
Kenichi Hariu (HARIKEN)

June 17th, 1982.

City, State and Country you currently call home?

Tokyo, Japan.
City, State and Country you are from?

I was born in Sendai-shi, Miyagi, Japan.
(Photos below showing some of Hariu's made in Japan, soft vinyl aka sofubi designer toys!)
In order to know you better, please describe some memories from the stages of life noted below:

* Age 5 – beginnings:
I drew pictures every day before going to kindergarten.
I liked Japanese monsters such as Godzilla.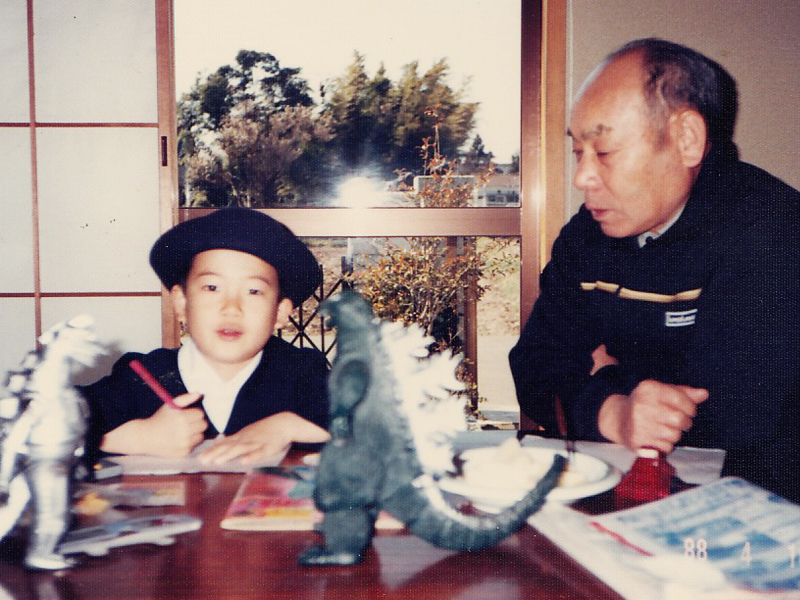 * Age 10 – continuations:
I was interested in American characters. I especially love "Teenage Mutant Ninja Turtles" and they have had a great impact on my life.
I liked foreign characters more than Japanese anime and manga characters.

* Age 15 – getting serious:
I was a slender boy, but I was absorbed in the junior high school track and field club as a sprinter.
At that time, vintage clothing stores sold American action figures in Japan. I started a collection centred on TOYBIZ's "SPIDER-MAN". The real beginning of my toy life.
At the age of 16, I got my first job. I won a contest and a rock n roll merchandise brand used my first design on a T-shirt.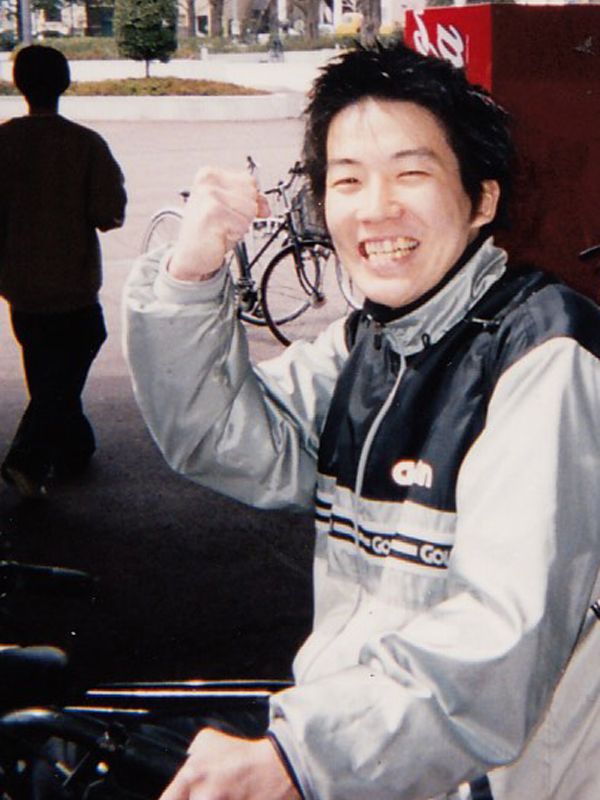 * Age 20 – young adult:

After graduating from high school, I studied graphic design at a technical school. I was working part-time at "Toys 'R Us".
I sold my handmade goods and illustrations at the art market.
Around 21, I came to Tokyo to become a freelance creator.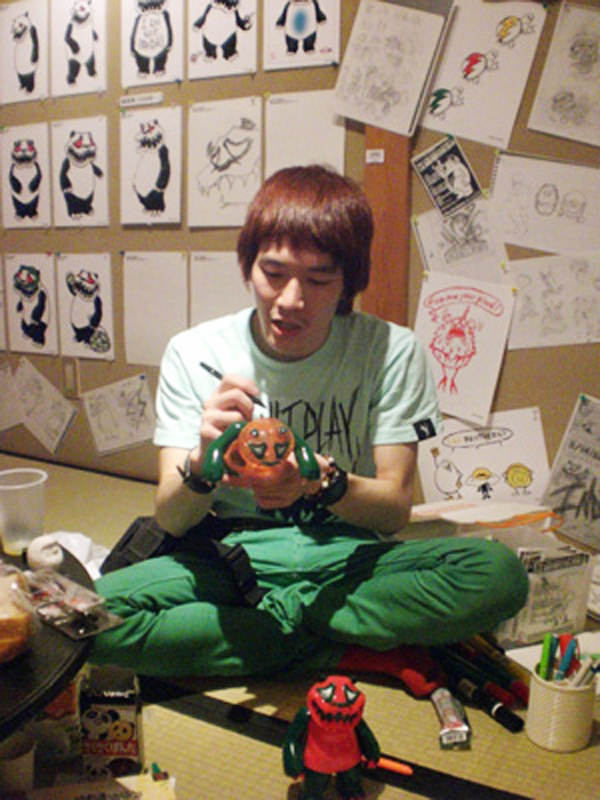 * Age 25 – adult mode:
In 2007, my first Sofuvi (soft vinyl) figure was released. By the soft vinyl brand TTToy.
2008 is a turning point for me. A merchandise company produced and started selling stickers of my characters. It was called "Funny Food Series". They have shipped a total of 400,000 stickers.
From then on, I've called myself a "character designer".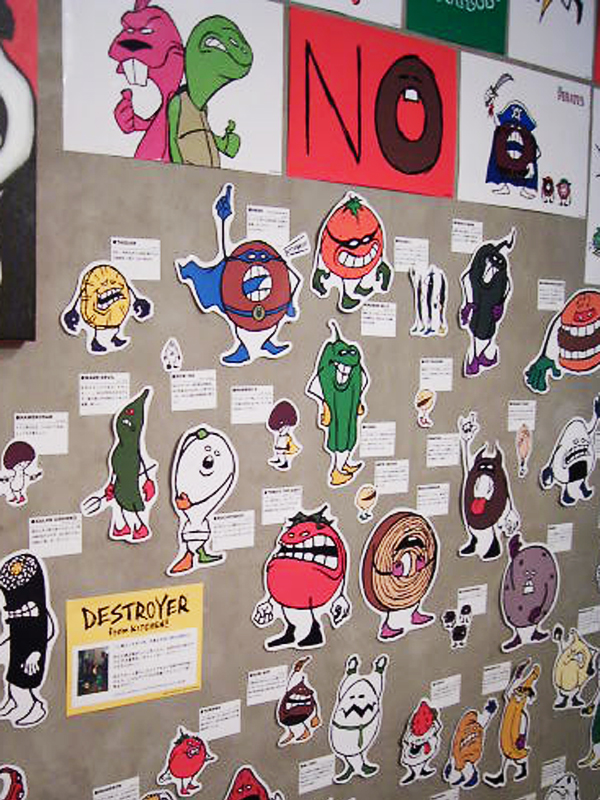 * Age 30 – fully formed:
I worked on various designs and product plans. Legendary wrestler "Stan Hansen", T-shirt design of "Abdullah the Butcher". "Bura Bura Vanilla" (a character toy of Melon Float) was sold by a capsule toy (Gacha Gacha) company.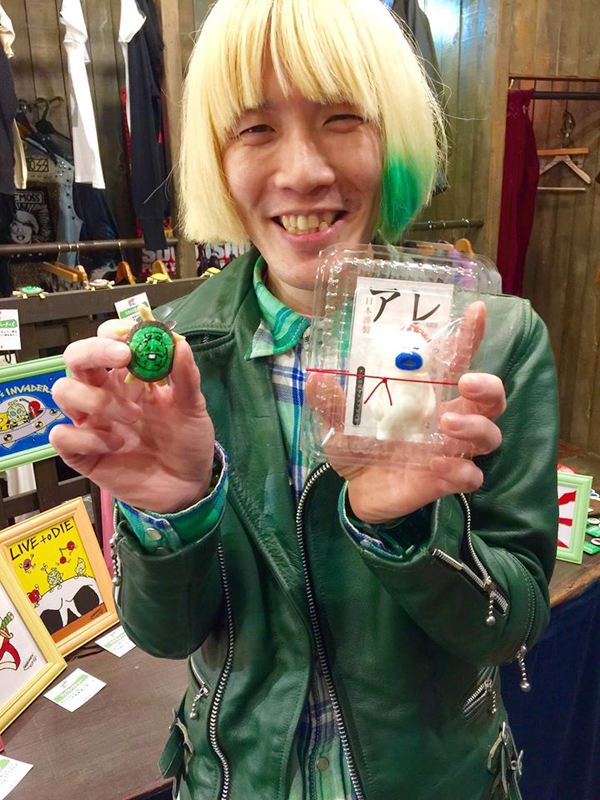 * Age 35 – meanderings:
I am now 37 years old. Recently, I have been traveling to toy shows and events around the world with my original Sofubi (soft vinyl) figures and merchandise. Taiwan, China, Hong Kong, Philippines, Thailand, UK, USA.
The theme of my work is "SMILE TOYS". I believe that toys and characters can make people around the world smile.
I wish for world peace.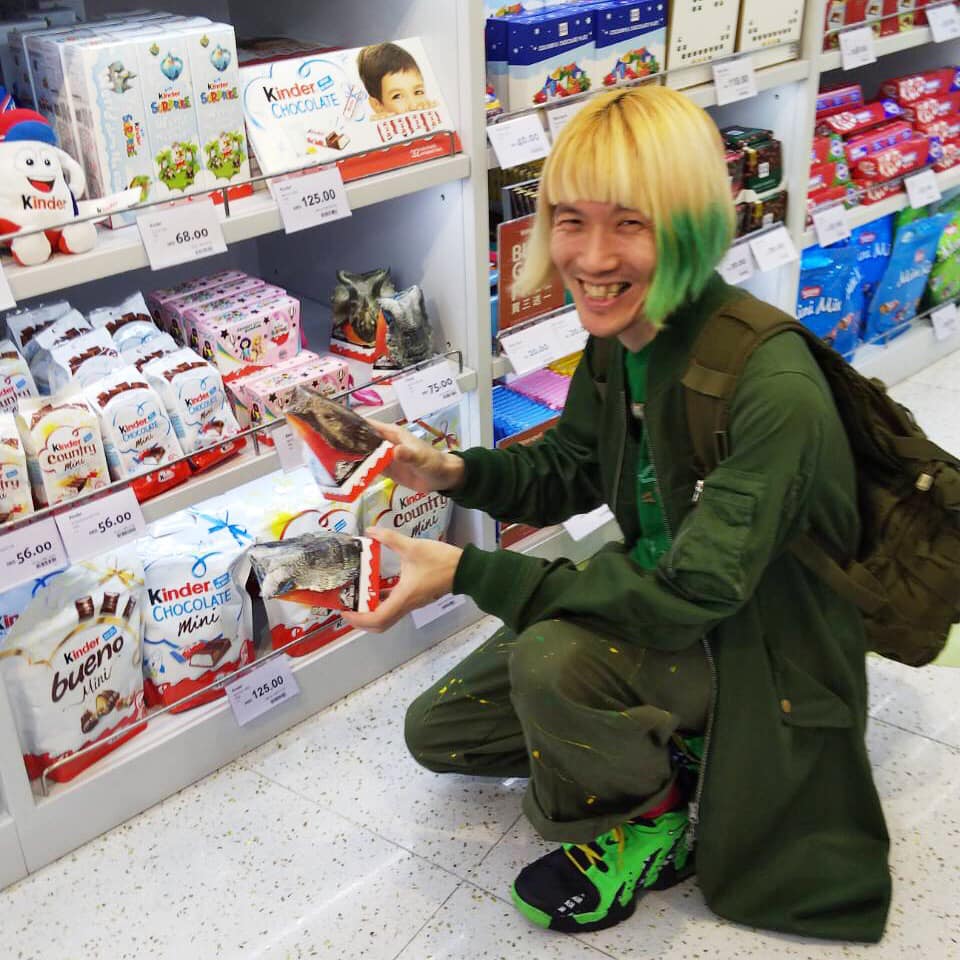 Favourite fables and myths?

Saiyuki / 西遊記 aka Journey to the West.

Monkey, Kappa, Pig and the villain characters are very cool.
Art Questions
When and why did you first start to make art?
… and any pivotal artistic moment(s) / influence(s)?

When I was a teenager, I found out about the designer toys and artists from Japan and Hong Kong etc. I wanted to make a HARIKEN product out of my illustrations.

I liked American Comics and international advertising characters. I respect Ed "Big Daddy" Roth of RAT FINK.
Toys from all over the world, traditional Japanese crafts and doll shapes also inspired me.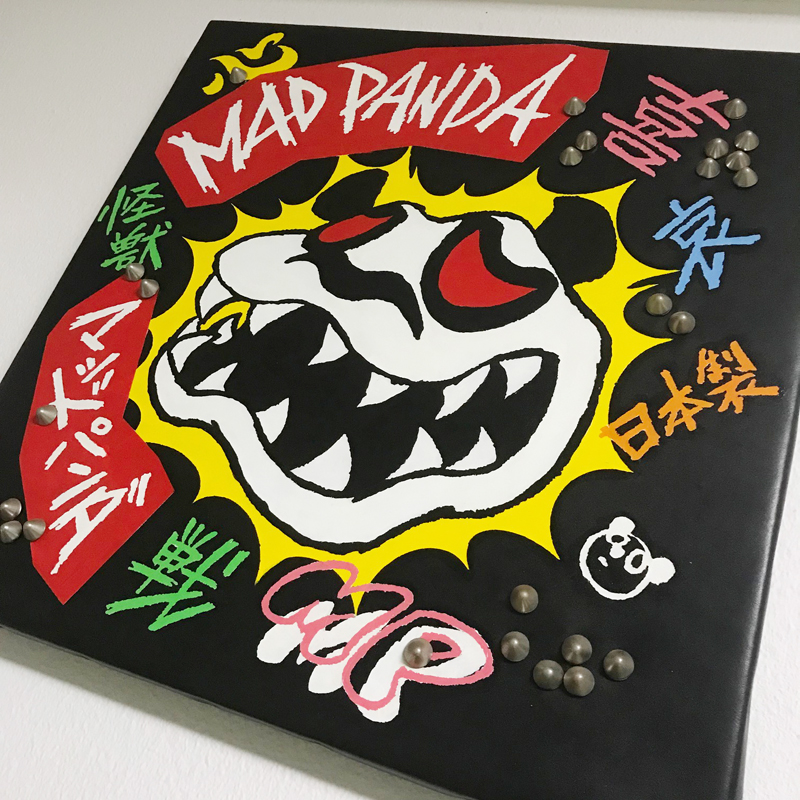 Whilst we know you through your toys – care to share with those at home the details of your other creative endeavors… if any?!

I love toys more than anything. Thanks to that passion, I have been able to make HARIKEN characters and toys.
I will always be happy about that.

What do you do for a day job at the moment?
… and how does your day job impact / influence your artistic practice?

My only job is HARIKEN – Character design, toy product planning, T-shirt design, product manufacturing and sales etc.

Please describe the usual process involved with producing your soft vinyl toys – from initial idea, to sculpting, manufacturing, packaging and eventual release?
1st Sketch: I always have a lot of ideas. I try to make nice shapes with pencil and paper.

2nd Sculpt: I have a sculptor. They are my great business partner.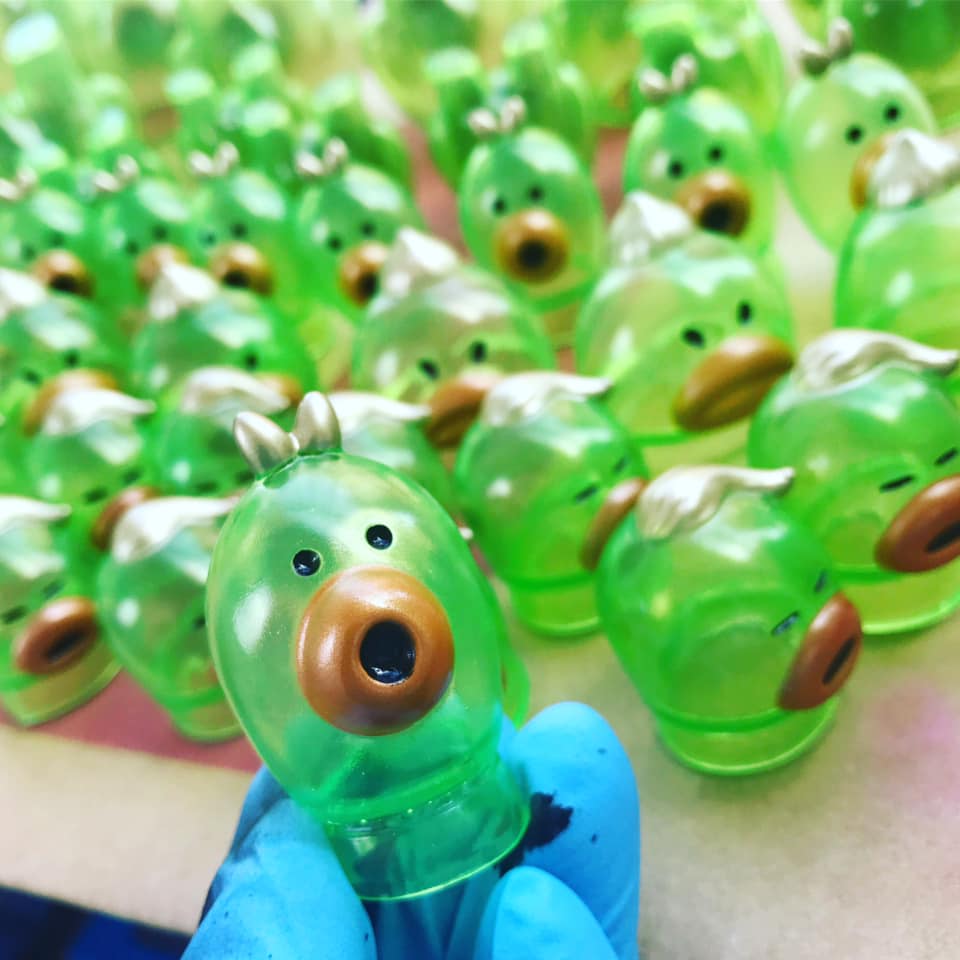 Any upcoming projects you want to mention?

2020, I want to work not only with my own new products, such as toys and merchandise, but also want to collaborate with other companies.

If people wanted to work with you, speak with you or buy something – how should they get in touch?

I have a web store and SNS. Please check: http://linktr.ee/harikenjp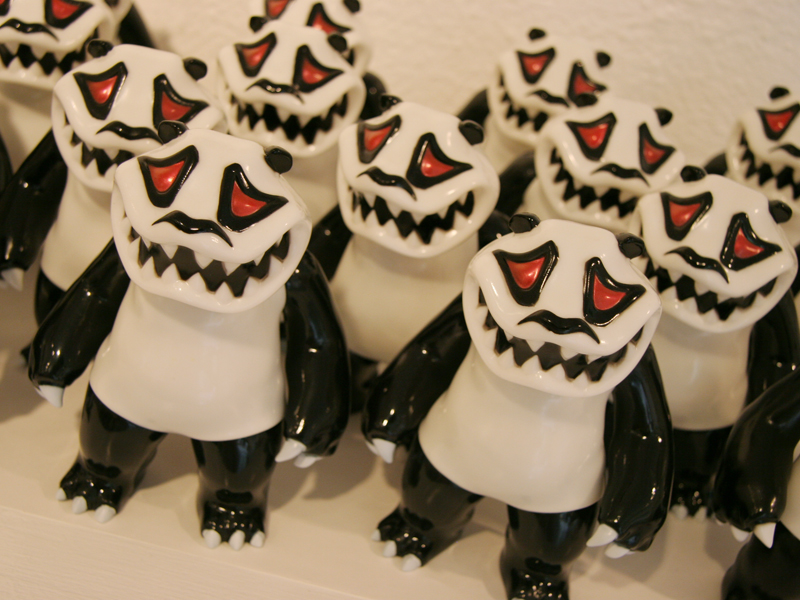 What does the color green mean to you?
…and why do you love it so much?
The meaning of green is youth and beginner.
A green boy is not perfect, but he will continue to be challenged, and eventually become a big tree. It is the starting color for me.
I love it so that I do not forget my first mind and beginners' spirit. And there are lots of cool green heroes. The Riddler, TMNT, Hulk etc.
Odds and Ends
If you could live in any place, during any historical era – where and when would that be?
I want to go back to the toy stores in the 1980s and 90s. Japan, America and overseas. There were a lot of great toys I couldn't buy in my childhood.

What role did toys play in your childhood(s)?

Toys are friends and teachers for me. They taught me awesome shapes, colors and designs.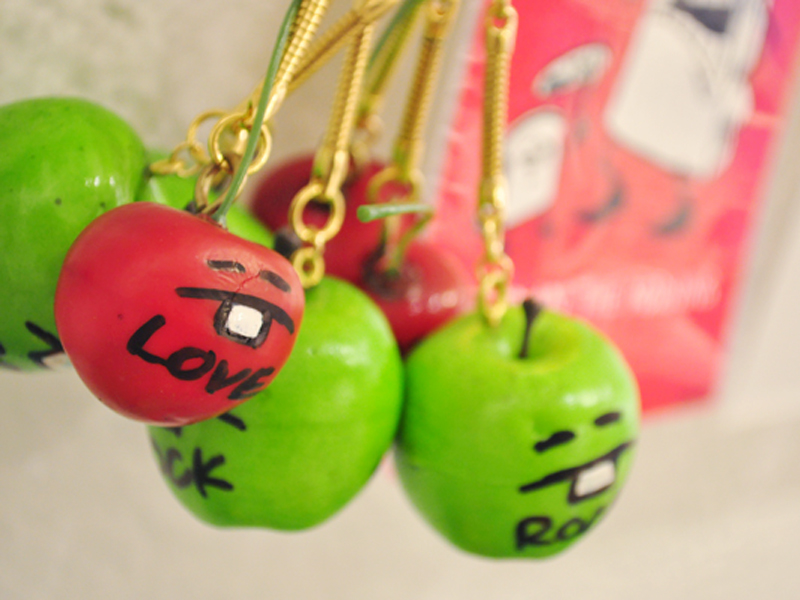 What are the top 3 items you own?

Crash Dummies
"THE INCREDIBLE CRASH DUMMIES" is an action figure series that has a great affection for me. Simple faces … but they are not weak!
Those who stand up even if their bodies are broken are my kind of melancholy super heroes.
There is a saying in Japanese that means "Fall down seven times and stand up eight". I feel it is similar to the traditional motif of Japan, the soul of "Daruma."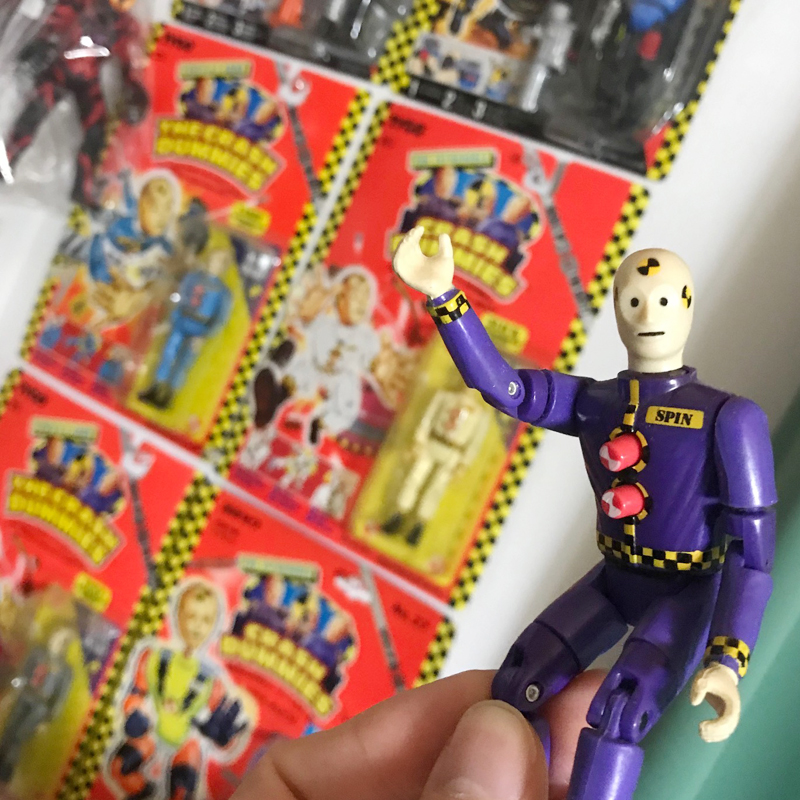 I love "LEGO" minifigs. Because they have perfect cuteness and coolness. The balance, design and sense are perfect.
Everything is awesome!
I'm love to combine my hundreds of different parts to create original minifigs.
My big dream is to do a collaboration between "LEGO" and HARIKEN characters.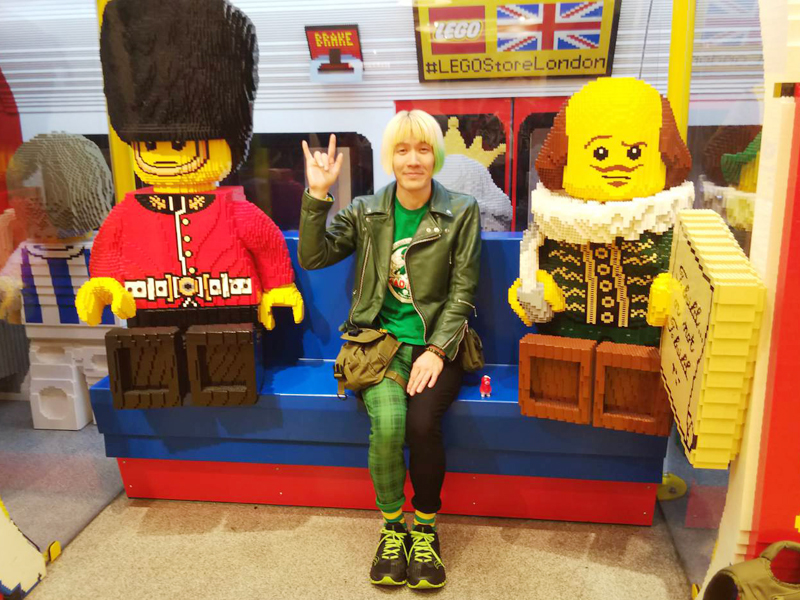 I collect animal and monster cars and fun cars from "Hot Wheels". I wait outside the store before it open on new release day every month.
The "Hot Wheels" design is American style and very nice. The logo, package design and illustrations are also wonderful.
I'm thrilled to imagine HARIKEN's MAD PANDA and ARE becoming minicars.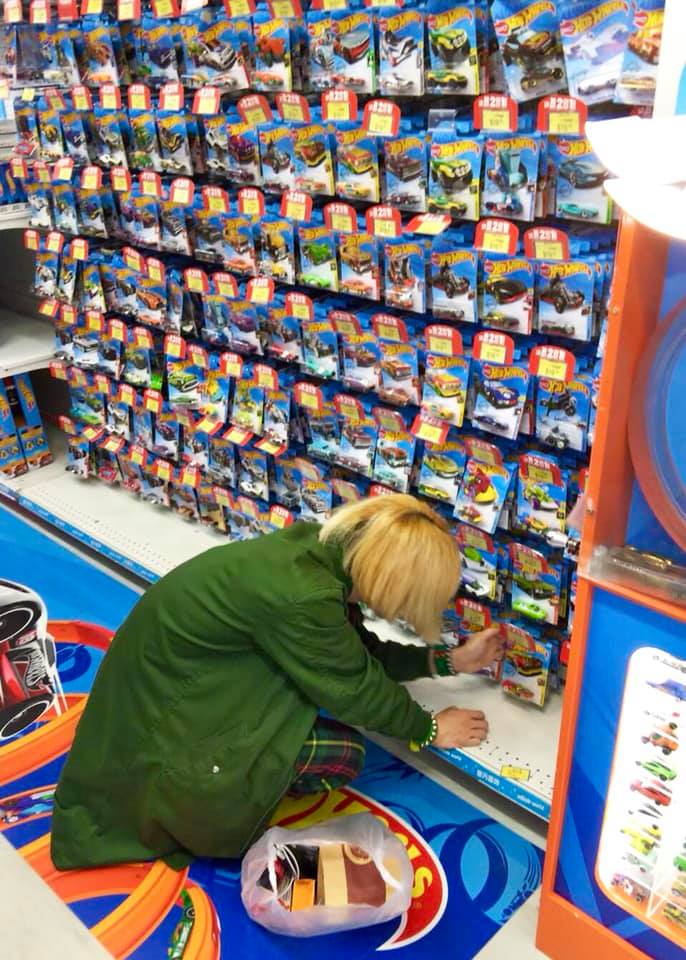 In a battle between the two iconic green monsters: Hulk (the Marvel comics character) Vs. Oscar the Grouch (from Sesame Street) – who would win in a fight?
Maybe Oscar?? He doesn't look strong, but his trash-can will protect him like a turtle shell. Victory of patience. Haha.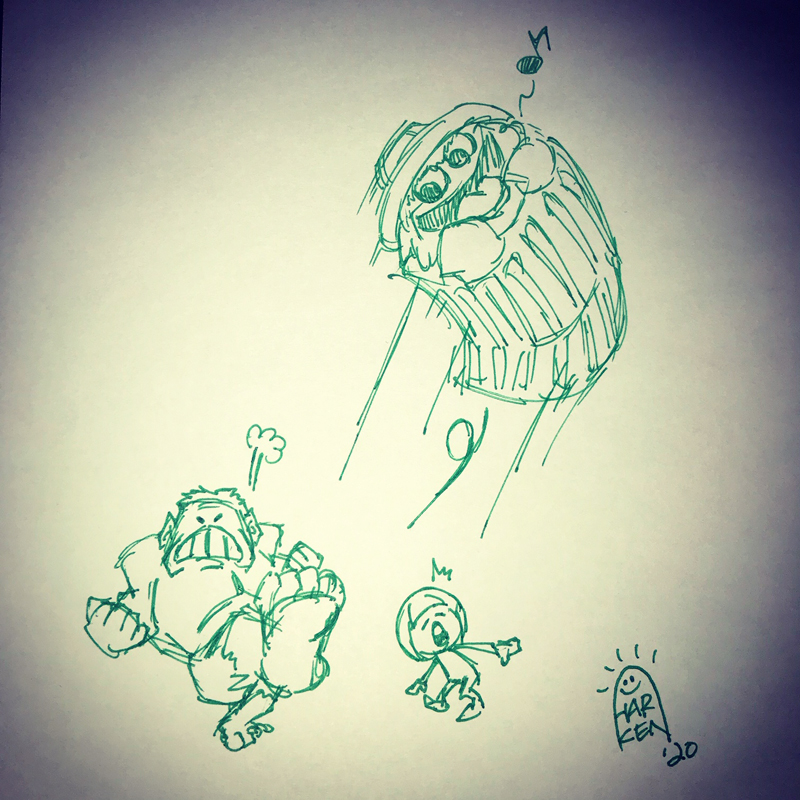 Please describe your last dream in detail…

Toys, products, content, movie…HARIKEN characters and toys will be spread all over the world!
I want to make people around the world laugh and laugh.
"SMILE TOYS"!!

Of everything you have done what would you most like to be remembered for and why?

The fans who supported me in Japan and around the world. Their existence is my confidence and reason for existence.
Thank you always.
Links