Jeff Schneider was born in Providence, Rhode Island, USA during the mid 1970s, spending his formative years immersing himself in skateboarding, bmx riding and; thanks to his father's extensive record collection – music. Eventually finding himself one of the many to be forever changed by Nirvana's rise at the height of the early 1990s indie rock / grunge explosion.
With Jeff stating:
"One of the best moments of my life, and in my opinion an overnight cultural shift, was the night that Nirvana came on the MTV Music Awards, I think it was 1992, when Dave Grohl dissed Axl Rose (of Guns N Roses) and Nirvana played amazingly. That image, this nerd winning, and the music that was accessible and somewhat DiY.
I was well on my way to ending it by suicide, and that night brought me back from the dead."
From there, Jeff delved deeper and deeper into the murky swamps of the underground; getting into bands such as The Birthday Party, The Butthole Surfers and Ministry. Eventually going on to join the underground rock scene himself – Through Arab on Radar, who formed in 1994. A much loved band who toured extensively and gained many fans in America and the world as a result of their in your face live shows and unique, abrasive rock and roll; before breaking up in 2002.
After Arab on Radar's demise – Jeff studied for a few years and then formed Made in Mexico. A band whose sound was a mixture of traditional South American music, and harsh, abrasive rock and roll. Due to a chance of fate – Made in Mexico even found themselves included in the video game phenomenon that was Guitar Hero.
Having turned away from music in 2010 or so, Jeff started a family and began working as a therapist.
Nowadays Jeff draws upon his passion for literature to write books and other material; and also runs Pig Roast Publishing. Who have released books by underground superstar Lisa Carver, authors such as David Michael Joseph, creatives such as Christopher S. Feltner, along with books by Jeff himself.
Wanting to get to know Jeff better, find out more about his current creative endeavors and learn what's ahead for Pig Roast Publishing we sent him some questions to answer over email.
Read it all below…
Getting Acquainted
Name + D.O.B?
Jeff Schneider
10/16/1974
City, State and Country you currently call home?
Providence, Rhode Island, United States of America.
City, State and Country you're from?
Same.
Please describe some memories – such as writing, music, relationships, adventures, study, romance, politics, work, crime, religion… anything really – from the stages of your life noted below:
* Age 5 – beginnings:
This was my life as an only child.
My brother was born when I was 5, and this time of my life was spent mostly with my mommy. My father worked in sales and was away often.
I was not a good kid, I was very possessive of my toys, and I remember my first "play date" was with a kid named Matt.
According to my mother, I pistol-whipped him with a metal cap gun I had. I threw toys down the stairs at him, repeatedly chanting, "No, No!"
I chalk this up to Oedipal issues rather than red flags of psychopathy, but who knows?
I haven't killed anyone yet.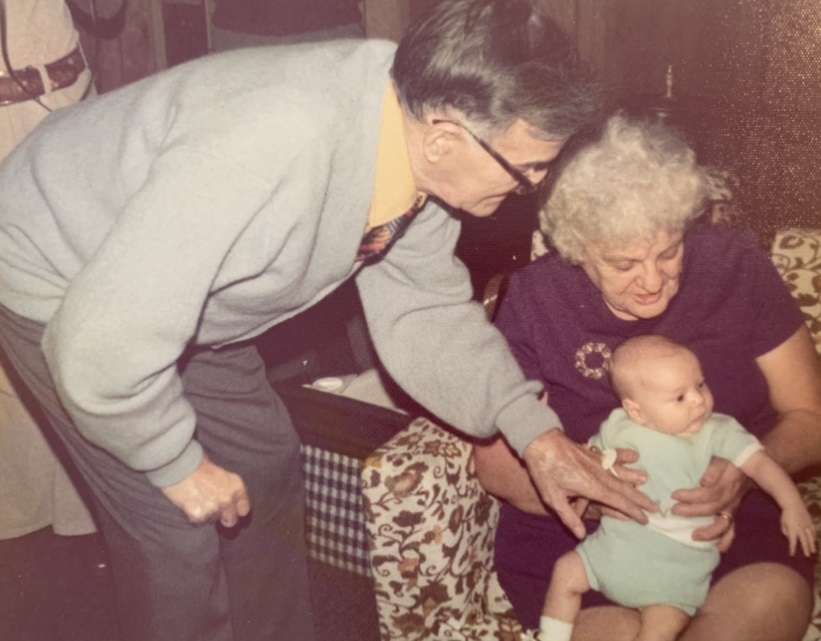 * Age 10 – continuations:
My father had a record player and we would listen to Paul McCartney's McCartney II album a lot. "Temporary Secretary" was played repeatedly.
He was into weird music, Laurie Anderson's Big Science and Kiss Dynasty were always on.
As far as art, my parents had none to speak of, some oil painting of Mt. Hood in Oregon (my father was born in that state) and for a while they had a nude of my mother wading in a lake, but I kept staring at her butt and they took it down.
Politics were not discussed in my house. I think they were slightly conservative, my father was drafted to go to Vietnam but he joined the National Guard and stayed in the US instead.
We never talked about politics other than local stuff about the Mafia who runs Rhode Island.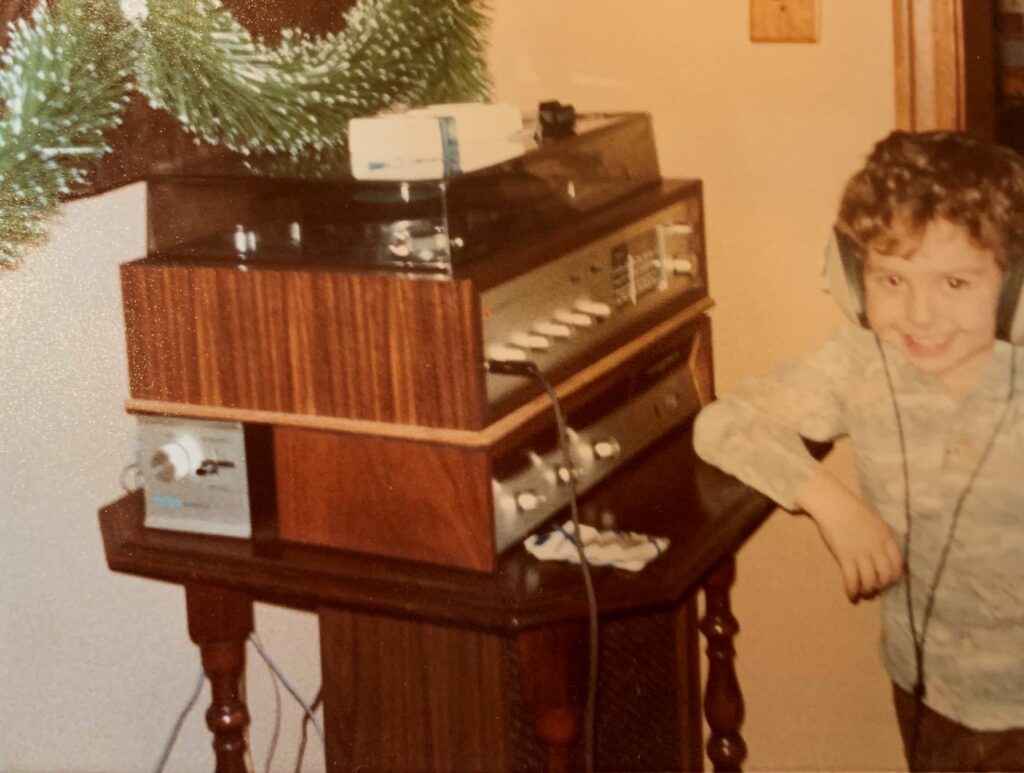 * Age 15 – getting serious:
These were the worst years, the hair metal '80s. I did not fit in to this world at all. I spent many hours in my room playing guitar.
I had a skateboarding phase.
At this time, bicycles, skateboards, and the very first snowboarding all were under a general umbrella that we called "freestyle." So you'd see kids building bikes and doing basic tricks.
Skateboarding was, ya know, Thrashin', elbow pads and shit…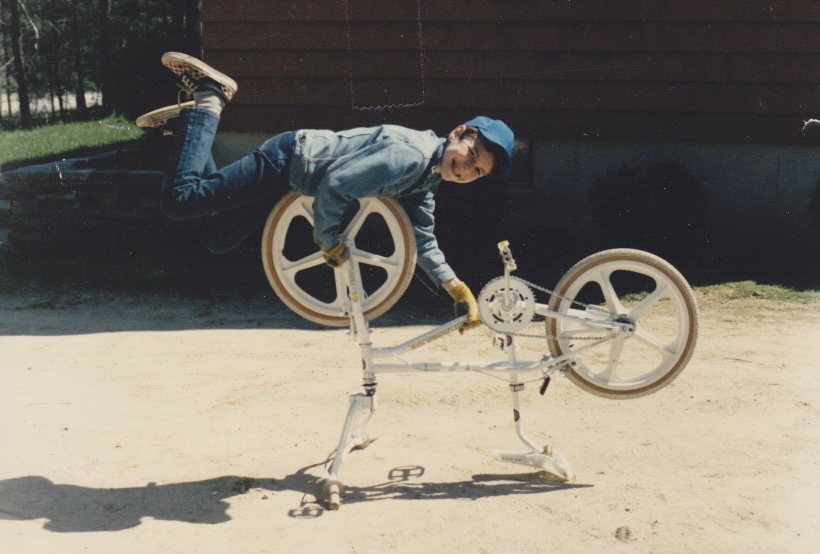 I had a really odd idea to apply this freestyle idea to pogo-sticking. I pogo'd day and night and came up with some amazing tricks, stepping over the handlebars and pogoing with it behind my back, jumping off of it and spinning it around, then landing, no hands, I actually could pogo upside-down with my hands on the foot bars and hands up on the handlebars (this looked very insane, I wish someone had filmed it).
This is what pre-tech life was like, doing rather creative but purposeless things.
I listened to Jimi Hendrix and sweated out the disgusting hair metal days.
One of the best moments of my life, and in my opinion an overnight cultural shift, was the night that Nirvana came on the MTV Music Awards, I think it was 1992, when Dave Grohl dissed Axl Rose (of Guns N Roses) and Nirvana played amazingly. That image, this nerd winning, and the music that was accessible and somewhat DiY.
I was well on my way to ending it by suicide, and that night brought me back from the dead.
I got the Nirvana/Jesus Lizard cassette (which I still have in my basement somewhere) and hearing David Yow's strange vocals. It was a bitter pill actually.
I got into the Stooges, then The Birthday Party.
If you get The Birthday Party in your teens then you will do all right.
I started going to shows. Lollapolooza with the Butthole Surfers and Ministry.
All of this was amazing and shoved the '80s right up the stupid normies' asses who thrived in it.
I was in heaven.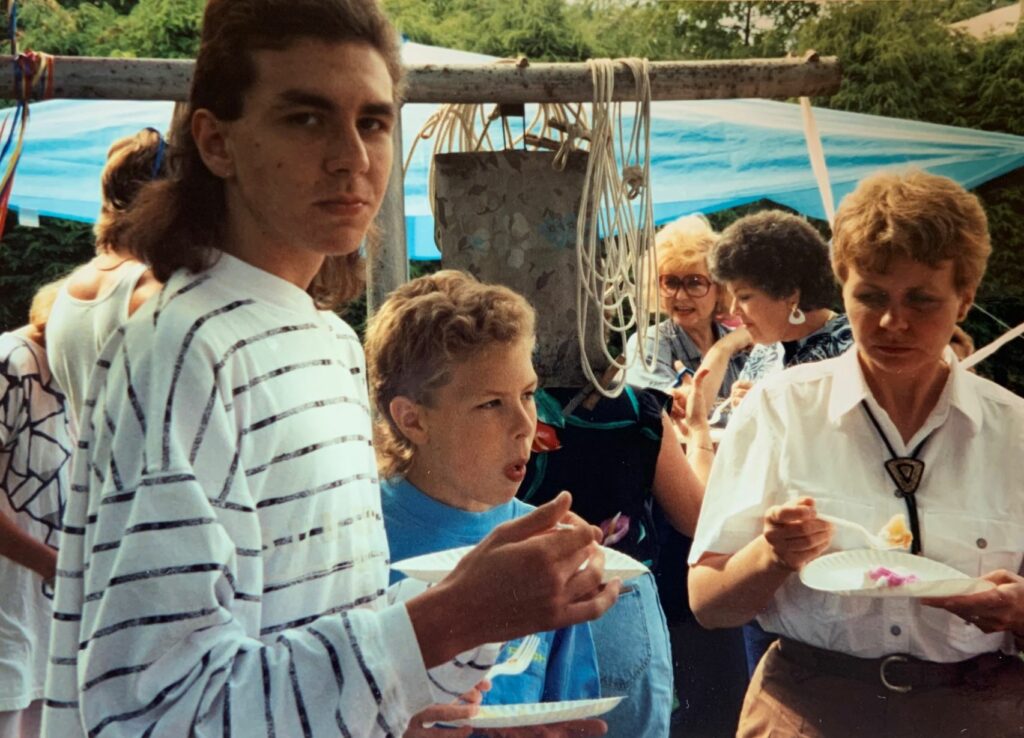 * Age 20 – young adult:
Well, this is when I started Arab On Radar. Our singer responded to an ad I placed in a local newspaper. This is a long story.
People can read my memoir titled, Psychiatric Tissues which details the adventures of being in the noise rock scene in the '90s – '00s. It talks about every detail: Fort Thunder, touring, sleeping on floors with nothing but the cat's bowl for a pillow.
I was playing music with rather nice liberal people by night, but I was stuck in the world of poverty I grew up in by day. I was working for my grandfather's company, which was a well drilling and construction company. Almost all of the employees were bikers, a few dropouts from Devil's Diciples (misspelling intentional) and some Hell's Angels at one time.
These guys were violent and insane.
Well drilling is very hard work, misery is often the general vibe when lifting drill rods and standing on a rig with wet mud and water dripping on you all day. It is loud, you get hurt often.
I drank a lot in those days.
* Age 25 – adult mode:
This horrific job drove me into college. I never had thought that I would go.
At 25 years old I quit my job and collected unemployment.
At this time, you could take free courses at the local State college as part of enhancing your employability. I took an art class, some philosophy. I accumulated credits and never thought I would declare a major or complete school, it was all just a way to get a measly check and avoid working, to be honest. I was going along, and a professor took me aside and said, "You probably have enough credits to declare a major," so I chose Philosophy.
I was ready to graduate and this same professor again took me aside and said, "Look, Philosophers are like, homeless people in parks, there are no working Philosophers. In this department alone, no one retires, and when one of us does, there are 800 applicants from Harvard Divinity School and Yale, published people, to fill the position. Why don't you take your core classes, apply for a major in which the degree might actually get you a job."
So, I took Psychology.
I got a Bachelor's degree in Philosophy and another in Psychology.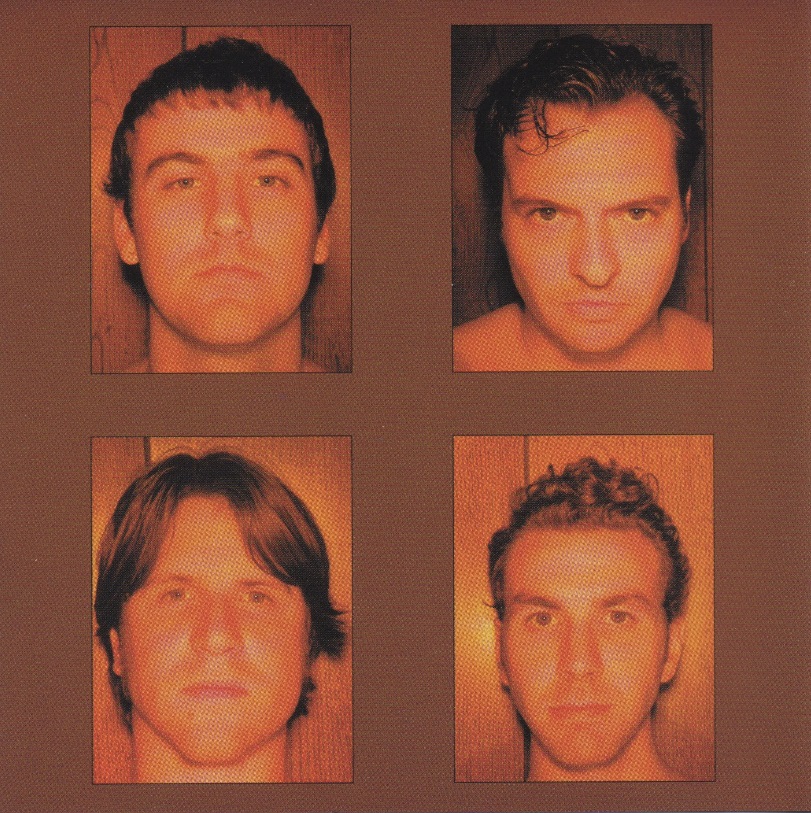 * Age 30 – meanderings:
I was in college and AOR had broken up.
I lived in an apartment that was basically an attic of an old Italian guy's house. It was so shitty the roof collapsed one night. I didn't even wake up!
In the morning the ceiling was all over the floor. I was covered in dust, but luckily the bedroom roof didn't cave in.
It was bad.
I figured, hell, I am already in college, I should just apply to grad school while I can still live off of my loans. I got accepted to the School of Social Work. I was the typical social justice warrior, which was much less intense than the current SJW.
I was in an anti-war group.
This was after 911 and shit was intense in the US. I didn't do much other than sell their stupid newspaper and go to rallies. This was before all the Nazi's were outed. Everyone just bickered and debated.
I loved Noam Chomsky, Ralph Nader, all that…
I was almost sent to Federal prison for allegedly defacing a Federal building. But, that is all I can say about that.
I was totally lost, totally naïve.
I turned things around and got more serious with psychology stuff. I went to Venezuela twice working with the State Dept. This was right after the Bolivarian Revolution, Hugo Chavez and all that. It was an exciting time there.
I saw some violence but also swam at the nicest beaches in the world.
I love that country and it is very sad to see it in such a bad state currently. I have friends there who tell me about it.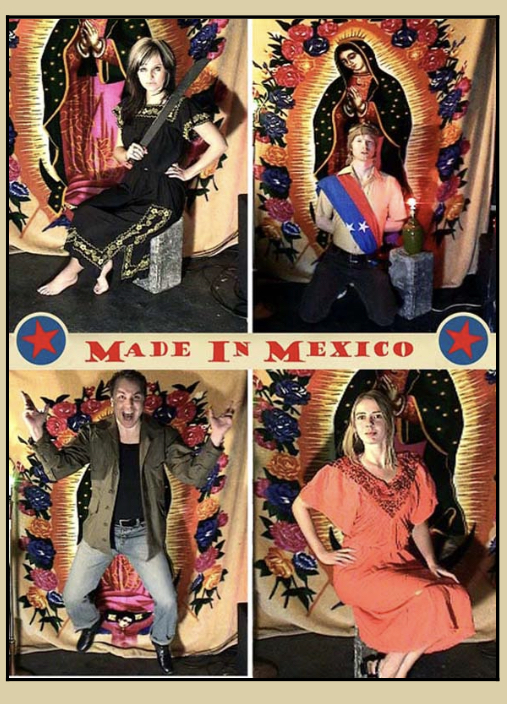 * Age 35 – fully formed:
I think this is around 2007, I started another band called Made in Mexico. We toured and put out a few records.
My general idea was to fuse No-Wave music (Teenage Jesus, etc.) with "Latin Music" e.g. Cumbia, Chicha (Peruvian surf-rock psychedelia) and some Salsa (Nuyorican, Hispanic, Hector Lavoe/Willie Colon shit). This didn't go over too well, we had AOR fans, and some local people, but whew, bounced off of many a'forehead that is for sure.
Music was in a weird place.
It was in its death throes.
Tech had ruined it. Spotify and all this shit messed it up.
By 2010, the beginnings of politics becoming more important than talent began to usurp everything I enjoyed about music. So you'd see far fewer bands like Captain Beefheart inspired noise-rock, and in that space would be, like, all that goofy California stuff, Wavves… ugh.
We had a song in the video game Guitar Hero (1 and 2) and that went over very poorly. My guitar riff contained a harmonic, which ironically was the identical sound to missing the color on the game (i.e. losing) and this drove many gamers insane. I've read forums where some 15 year old in Japan said I should be "burned alive" for being in that game. It was funny.
My controversial take was that music was/is a completed project. Rock Music 1958 – 2009 would be the headstone.
People get mad at me about this. It is just my opinion.
Based on my belief, I "retired" from music in protest of how lame music had gotten.
It could have been so much, but it never came to be. Lost the callouses on my fingertips, and don't play or enjoy contemporary music at all.
* Age 40 – adult meanderings:
So, I devoted my time to working at various mental health agencies as a therapist.
Got married.
We had our first child in 2012.
I started a family.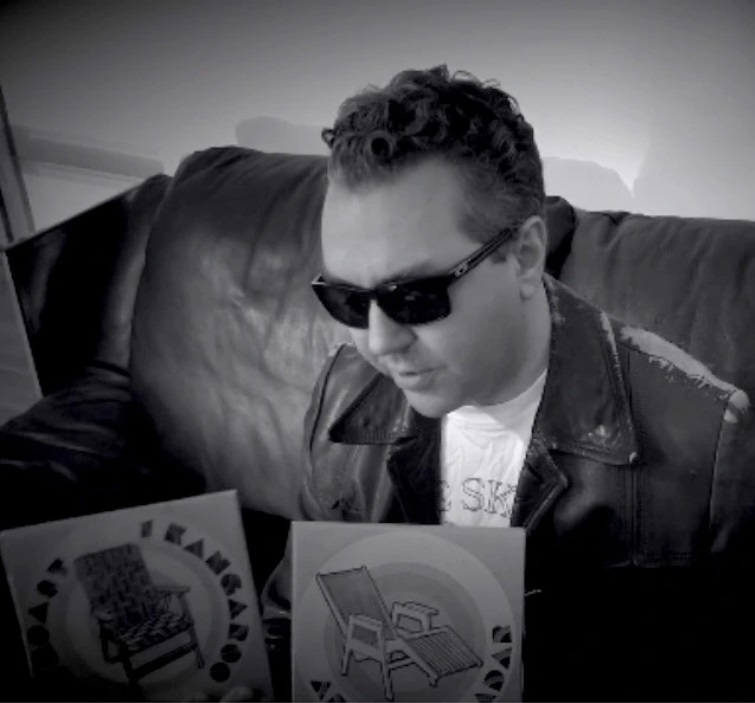 * Age 45 – middle age approaches:
2017 I started Pig Roast Publishing.
I had been very into the Alt-Lit writing community (if you can call it that) but from the sidelines. I loved Tao Lin and Vice Magazine, all that.
PRP is my effort to publish interesting books and I take each submission on a case by case approach.
I had a guy who responded right away when I opened submissions and I liked what he sent and we did his book.
Then I published my own book, Psychiatric Tissues: The History of the Iconic Noise-Rock Band Arab On Radar. The band members who had quit Arab On Radar were so upset that they attacked my Kickstarter with a troll army, to censor the book's publication, and they tried to cast doubt as to whether I was ever in the band, which was all an ordeal that I prefer to not rehash again.
After that, I did a bunch of other great books, including Lisa Carver's The Pahrump Report.
The book I am currently publishing is a comic anthology called Freak Buck. This has pulled me into yet another world of underground comics: S. Clay Wilson, RAW, more contemporary artists like Noah Van Sciver and Abraham Diaz.
It is going to be a sick book!
Very excited about that.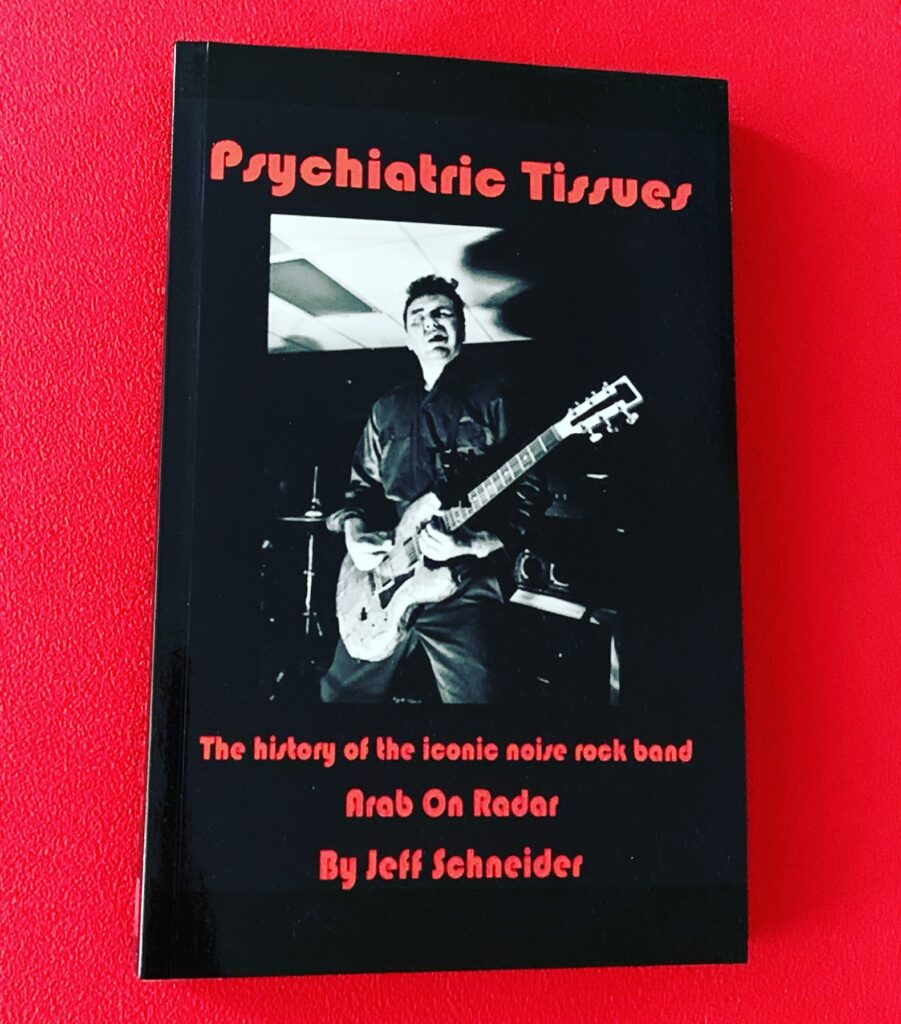 Personal motto(s)?
"Today is the first day of the rest of your life."
– Often attributed to Walter White of Breaking Bad, actually originated with Chuck Dietrich, the founder of rehabilitation cult Synanon. Fun fact.
'Pig Roast Publishing' and Writing Questions
Please explain the who, what, and why of 'Pig Roast Publishing'?
Jeff Schneider (me) and my wife Ruby Wells, and we have an intern named Meg (who is the most amazing, healthy, organized superstar ever).
We work with artists, Yoko Molotov and Aaron Demuth, for cover art.
We have hired editors, Lisa Carver being one, Steve Arcieri another.
Then, part of the team is the authors. We work closely with them, unless they are unable to. One author we have dialogued with is incarcerated so, we pay to talk to each other over the prison email system. It is very difficult.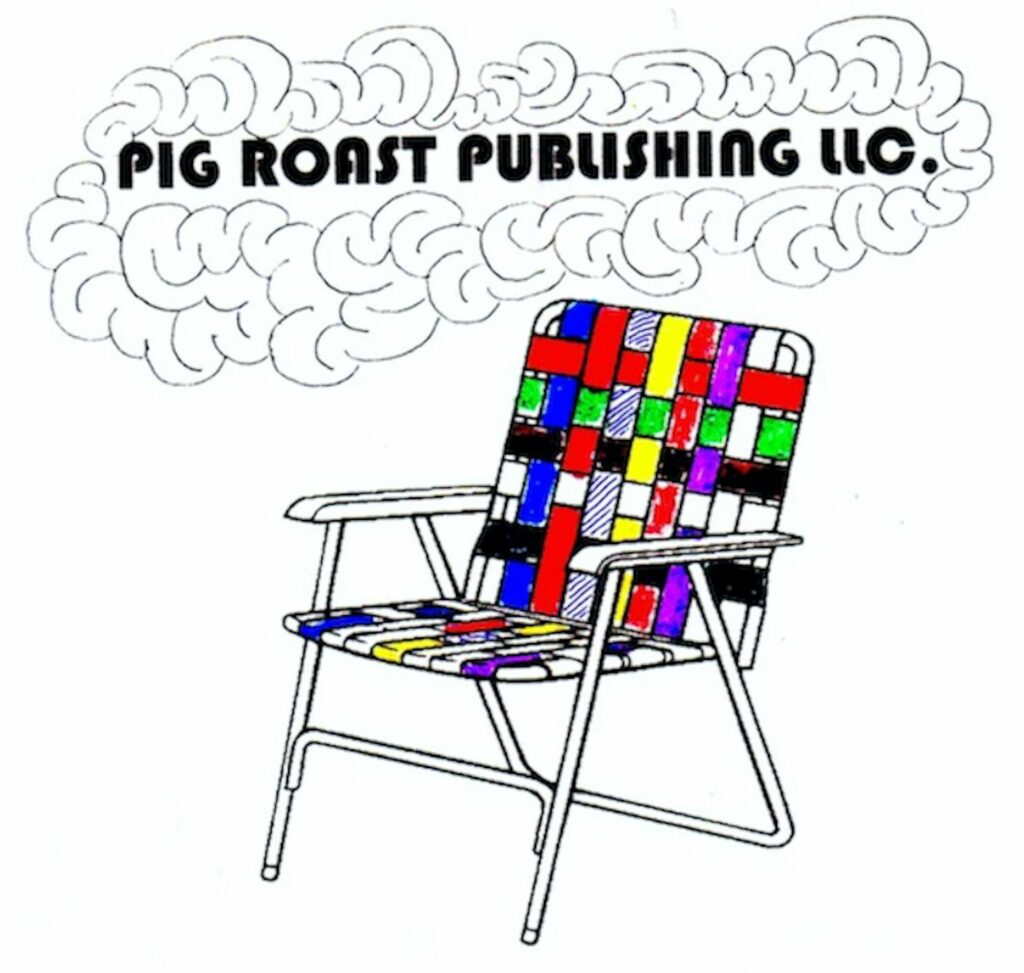 When and why did you first become interested in writing, music and everything creative?
… and any pivotal creative moment(s) / influence(s)?
For music, I was a skate punk kid, listened to Black Flag and Bad Brains.
Then began playing good stuff in about 1992.
Writing, I contributed some interviews and music reviews as a kid, read a lot. I got into indie-lit in about 2004 or so. I started engaging as a peer with a lot of those authors and publishers very recently, probably when I began PRP.
Visual art, I am a naïve, but my wife went to art school as did both of her parents and they have explained/turned me on to a whole lot. I appreciate Cy Twombly now, but back in the day, I would have considered that work childish chicken scratch.
To be honest, I still do, but you get what I am saying…
Please describe your usual publishing process – From finding an author, to working with them, editing, design, printing, release and eventual marketing?
It is spontaneous. I should have a more regimented method, but I don't.
Typically, an author submits a manuscript, I read it, contact them. Now that Meg is on board, and we get so many manuscripts, I've asked her to vet some.
There are harsh realities.
One is that if an author has no way to sell a book, nobody has heard of them, they aren't accomplished somehow, they have no following, I would be hesitant to publish them, simply because I don't want to have boxes of books in my closet with no way to sell them. So, an ambitious author will promise to do readings and hit the road, that is where many books can be sold, and I really appreciate that. It increases the likelihood of me being interested in the book tenfold.
There are also special cases where, in my opinion, the author is brilliant, then I feel that it has to be done. The re-issue of Nick Zedd's Totem of the Depraved is one such book. Nick is a genius and that book cannot be left in the abyss. So we are publishing it.
Working with authors, oh boy, some are very difficult human beings. I use my skills from work to peacefully negotiate and respond to their peculiar needs.
But being a good writer (in my humble opinion) requires living a full, exciting life (being crazy) and then having the ability to be a newt living under a log, a disciplined newt who avoids sunlight and hunkers down with that crazy energy and makes a work of art.
Editing is a totally miserable process. It is like exercise. I hate it, but have to do it.
I really disagree with writers who self-edit or the really bad ones who think they don't need to edit at all. I don't edit other's work much nowadays, I prefer to hire someone who really has an efficient eye. I am not that good at it.
But yes, I would advise doing many edits.
Somewhere online a student of Gordon Lish published their notes from his classes. Those are worth a read.
I usually expect an author to have someone do multiple rounds of edits with their manuscript before submitting it. I ask them about what they have done up front to be sure it is suffice.
Printing is tricky. Sometimes I do the layout in a free program called GIMP and submit it through Amazon's KDP and then it is less expensive and print on demand. Most other books we have used Bookmobile who are fantastic.
With Freak Buck it looks like we are using Prolific (up in Canada) which is blue ribbon printing, costly, but since it is a high end art book, worth it.
I don't want to give away too many of my trade secrets!
Marketing is always a weird situation. Of course it depends on the book. I have taken ads on Instagram and Facebook. We try our best to get reviews. We have printed posters.
One funny thing about Psychiatric Tissues (the Arab On Radar Book) is it was released under so much controversy. And my former bandmates are so bitter about me that periodically they start shit online designed to discredit or harm my projects in some way, they obsess over it to the degree of stalking.
The efforts they make usually backfire, I almost welcome it, because it increases sales of the book every time they do it. People want to see all the supposedly horrible things I wrote about them, then they get the book and realize it is a highly complimentary, respectful, and accurate read written from a place of honesty.
I hope this is not a letdown, but the book is not gossip. It is probably the best documentation from a primary source of that entire music scene that will ever be written.
(Some Pig Roast Publishing releases – featuring books by David Michael Joseph, Christopher S. Feltner + Lisa Carver.)
If people wanted to work with you or buy some of your wares – how should they get in touch and were should they visit?
Pigroastpublishing.com is our site, it has a whole page on submission guidelines.
My email I stubbornly have not changed in 20+ years is arabonradar@yahoo.com
We are best on Instagram and have a neat store on Instagram.
We do have a Twitter and although most indie writers seem to prefer that as their chosen social media, I really think it is a flaming hellscape of insanity that is killing writing. But yeah, I tweet stuff when I can on Twitter.
Facebook is up, I'll leave it up, but I think that place is dead.
…and any upcoming or recent projects you would like to mention?
Therapists Gone Wild by Jeff Schneider, which came out on July 12, 2021. My first novella, describing a young therapist who is arrogant about right and wrong, and who falls prey to the system and eventually ends up in a state of schizophrenic hell. The last few pages are progress notes about him, written by another therapist.
People have called it autofiction but it is not, it is fiction.
Freak Buck by Alexi Zeren is coming out next. Comic anthology.
The best of the best presented in a subtle and artistic way. I think this one will be a breakthrough for the author, the artists, and will put Pig Roast Publishing on the map in a greater way.
Transgressive filmmaker (living in exile in Mexico) Nick Zedd's book Totem of the Depraved (originally published on Henry Rollins 2.13.61 press) will get its 2nd Edition from us. Foreword by transgressive film expert Jack Sargeant.
This is a really cool book and I'm honored to revive it.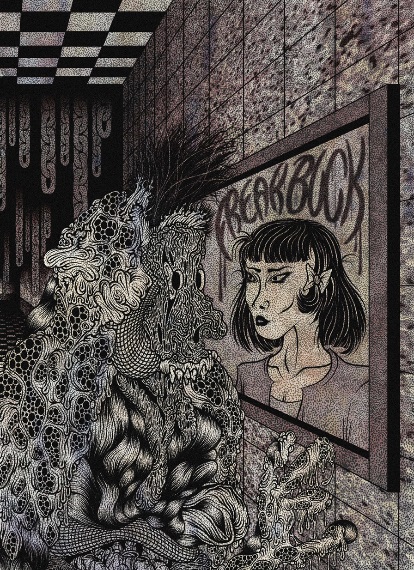 Odds and Ends
Who are some of your favorite artists, musicians and writers?
…and what is it about their works that so inspire and move you?
Not many musicians right now. I have to say Chat Pile is okay, but that is only because they sound derivative from other bands from the '90s that were okay. I don't like much new music. I listen to Ted Hawkins, JJ Cale, and the Grateful Dead.
My nerves are shot.
Writers, oh my, so many. I would say my favorite author right now (even though she unfollowed me on Twitter) has to be Elizabeth Ellen. She got cancelled in 2014 for posting a vile essay defending a male writer named Tao Lin against his rape and plagiarism allegations. It also contained a shocking admittance that she molested her sibling. She survived her cancellation and has an upcoming piece in Harper's Magazine.
That said, her books are sad, raw, dirty realism, works of wisdom. She writes like a modern-day Celine.
I love Steve Anwyll's Welfare.
He is a prole like myself and I relate to his perspective a lot.
Jon Lindsey's Body High is a phenomenal book.
I love Jon's style and the grossness overlapped with beauty and deep love is kind of how Jon is in real life. It is awesome to read his saga with all its wrongness, it ends up being gorgeous.
Bonding by Maggie Siebert is a great read.
Maggie lived in Providence for a while and we tried to meet up, but I had to cancel our beer drinking rendezvous because I was too old, tired, and exhausted.
Bonding has some amazing stories in it, really sweet and intimate writing, juxtaposed or integrated with the sicker side of society and life.
I am inspired lately by a less extreme polarization phenomenon that seems to be taking place. In the past I would read someone like Tao Lin, and be afraid of someone having a problem with me for reading a book. This brainwashing was absurd and paranoid, absolute reaction to living in a totalitarian state.
I am grateful that we have moved past that, as I am a centrist at heart and have no identity to defend, therefore I like freedom. These authors represent freedom to me.
If you could live in any place, during any historical era – where and when would that be?
…and why would you choose that time and place?
Oh, I just want to be a boomer.
I think being 18 in 1965 in the USA must have been amazing. You went from the '50s, where the bulk of the population had a safe respectful childhood where everyone knew everyone and people were happy to be alive. Then you got to see it all dive into a psychedelic fuckfest and debauchery.
So many good albums came out in 1969, just that year alone, I could listen to no other music and be happy forever. Then jobs, the money that was made in the cocaine '80s. The '90s were good. Then I'd want to have died in perhaps 2000. That'd do it for me.
I imagine people would think, "but wouldn't you have liked to have lived during the Crusades or something?" No, most of life prior to the scientific age was brutal insanity, sickness, idiocy, and filth. People smelled bad and you died easily.
I think the world peaked in the 1970s and now we are tumbling down the other side of the mountain at full speed!
What role did toys play in your childhood?
Wanting, longing… I didn't have much.
One Christmas every young kid, boys, the present they all were going to get was the GI Joe battleship. It cost about 40 dollars at the time. I wanted it so badly. My neighbour's parents put his gifts under the tree early so he knew he was getting it. On Christmas morning at my house there was a box under the tree, which from the stairway looked like it. I got closer to find out the tag said it was for my mother, an ironing board.
I wanted a GT ProPerformer bike to freestyle on, my father bought a GT Performer (the heavier, cheaper bike) and bought the decals to make it say ProPerformer. I was laughed out of the playground.
My parents' idea of a toy, especially when I was really young, was something like a 2X4 cut to look like a dog or a cowbell found out in the field behind my house.
My younger brother got much more. Once he got the Nintendo, and that was it for both of us.
Who was your 1st crush?
…and why were you so infatuated with them?
A punk rock girl named Sonja.
I was infatuated with her mostly because she was hot and cool looking, she had Doc Martens and a green mohawk. I had a vehicle so she would use me for rides to parties or to other guys' houses. She would sleep on the ride home with her head on my lap, sometimes crying.
I was madly attracted to her. But I was in the friendzone.
By osmosis I did learn a lot. She introduced me to hardcore punk bands, how to relax. She'd just hang out with me, and I was a mess, so that was great.
I wrote her piles and piles of poems professing my love for her, but never had the confidence to tell her how I felt. One night I brought them all in a brown lunch bag and when she got out of my car I said, "Look, take this and read them." It was all so sappy. She called me the next day and said she wanted to go to a local diner and get coffee. I'd never gone into her house before, but that day she invited me in. Her dad (a junkie) was sitting on the couch and said hello to me. I felt great. She went in the kitchen and rummaged around in the drawer. Then she said, "Let's go." We entered the diner and sat across from each other. Her eyes were really red. She then threw hot coffee in my face and stood up pulling a steak knife out of her waistband. She screamed in the restaurant and said she should kill me, "How dare you say you love me!" Everyone was shocked. She went outside and kicked my doors in, denting them, then got on the hood and with her heel smashed my windshield. Then she ran away.
She never spoke to me again.
She dropped out of our school and the teacher told me she was pregnant from some loser guy and that she had mental problems. I found out years later her father was molesting her. My love poems were not what she wanted to read. But the obsession I had with her also kept me alive. I would think of ways to impress her, and she made me a better person at the time, for sure. I was only 16.
Does sex change everything?
I don't think so. It is a behaviour after all.
I can tell you moving in with someone changes everything. That is an environment! You'd be surprised how people change and what skeletons come out of the closet when you commit to living with each other, whoa!
But sex, I'm thinking not so much. People can just proceed without much changing methinks.
What are the top 3 items you own?
My wooden boat, a 1929 Herreshoff 12 ½.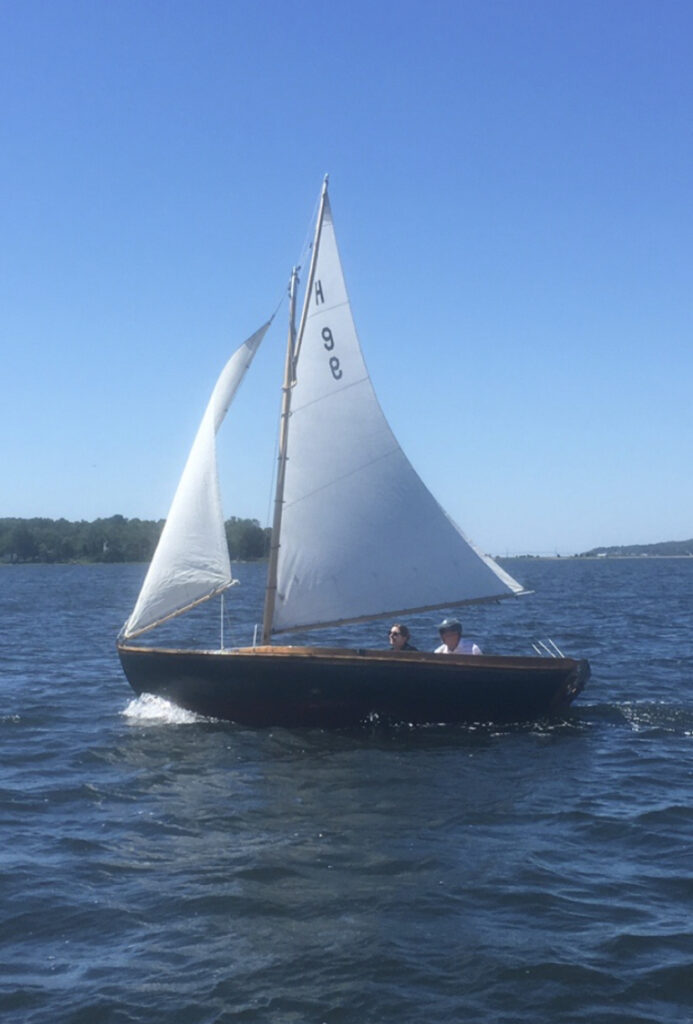 A Three Stooges watch.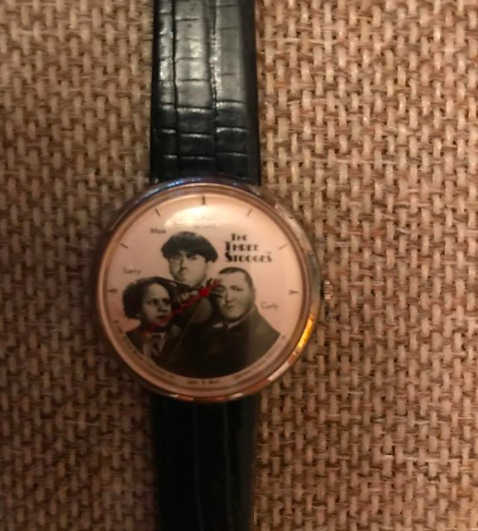 A Padron cigar ashtray.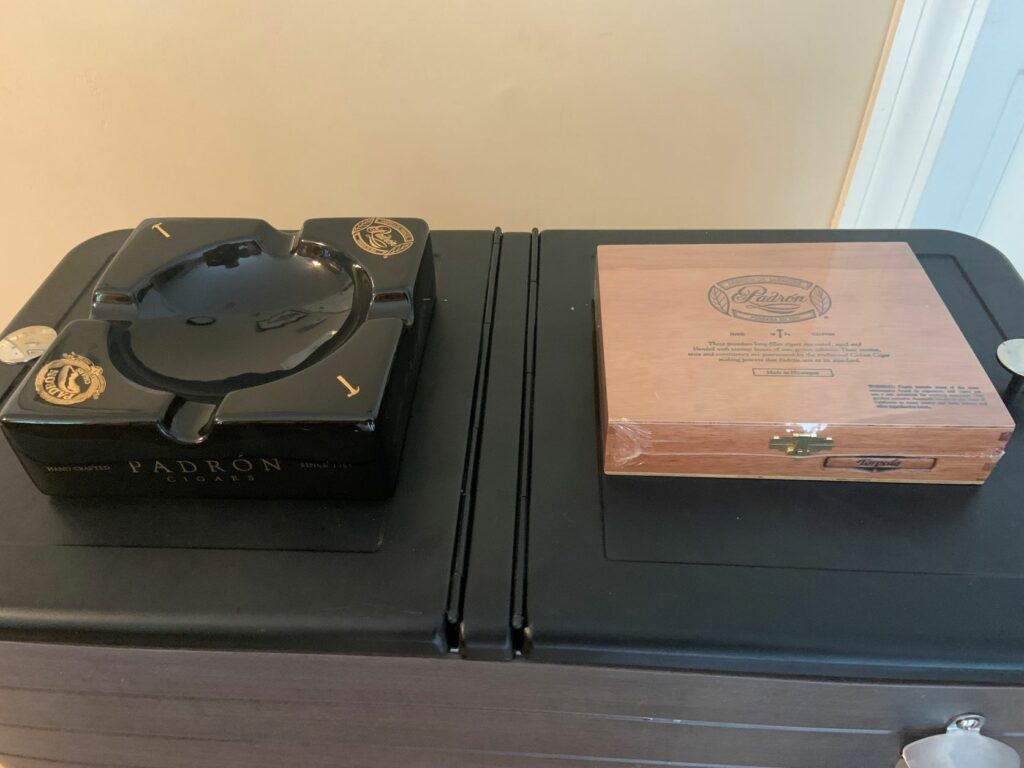 In a battle between the following musicians / writers: Nick Cave Vs. Lisa Crystal Carver – who would win?
…and why would they be victorious?
Lisa would win no doubt and she would write a book about it.
Lisa's ability to be spontaneous is her advantage. Her drinking years were quite explosive and she can move fast. Cave's nervous system would be atrophied from years of opioid abuse. He would try to gyrate his hips like Elvis, but alas, would fall backward and Lisa would be there with her homemade shank.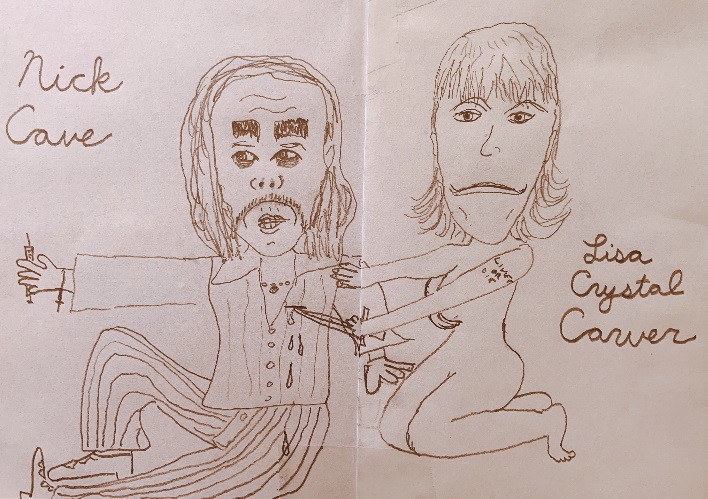 Please describe your last dream in detail…
I am on a landscaping crew working on a steep hill, clearing brush. It seems like Puerto Rico, somewhere with jungle, but very dry and dusty. Everyone else on the crew is very happy and childlike, smiling, using modern power tools.
When I look up the hill there are horses, then behind these normal horses there are these gigantic "work horses" that tower over the trees. Huge, huge, horses. One is pulling a whole grove of trees down with the sled-like contraption.
All of a sudden this woman on the work crew calls out, "Senora Rose! Senora Rose!" to some boss that is never revealed. She says, "the horse is choking on a whole ear of corn" and I look over to see one of the smaller horses doing just that. The little horse's mouth was red and foaming. Senora Rose must have told the woman to just let it run its course because no one intervened in any way.
Then, all of a sudden, it dawns on me that I am a vampire hiding from an older vampire who was trying to kill me. I was on the lamb.
Then I woke up.
Of everything you have done what would you most like to be remembered for?
I would like to be remembered most for my writing.
I have put a lot of myself into the books I have written, and I think they are at the very least fun to read.
Links