Quentin Lefebvre is a French artist, designer, toy maker and one of the owner's and founders – along with fellow Frenchman Georges Damidot – of Jay Kenneth Studio + Jay Kenneth Toys.

Through Jay Kenneth Studio Georges, Quentin and their team develop computer games and other software, with Jay Kenneth Toys the vehicle they use to release their intricately sculpted, humorous and colourful designer toys. Which are hand painted, released in limited numbers and currently made from resin.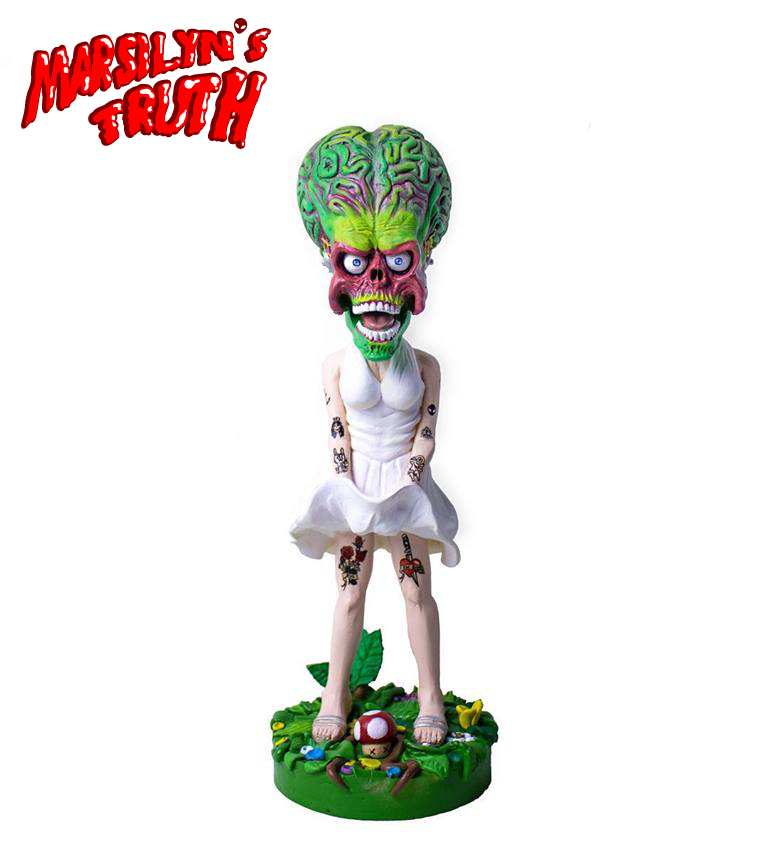 In addition to his work with Jay Kennth, Quentin is also a highly accomplished painter and artist. Creating poptastic works inspired by Quentin's love of American culture, pop art, skateboarding, rock music and toys.
Indeed, a key moment in Quentin's career occurred when he was 26, on a fateful trip to Spain were he was exposed to the designer toys of modern pop-art icon, Frank Kozik. For ever changing Quentin's approach to art and leading him to delve into the designer toy game himself.
With Quentin elaborating,
"When I was 26, I spent some months with my girlfriend in Spain.
During my stay I came upon Frank Kozik's work, when I saw a t-shirt design by him. That evening I learnt that he worked for some rock groups and that he made art toys too.
It was the first time that I knew that art toys existed, and I was committed to starting to create my own.
Can we really create a toy from a painting? That was for me!"
With Quentin and Jay Kenneth having gained a large and loyal following for their toys and art, and currently teasing a new resin figure on social media, we thought now was the perfect time to ask Quentin some questions about art, life, the Jay Kenneth empire, growing up in France and a whole lot more.
Read it all in the interview, below…
Getting Acquainted
Name + D.O.B?
Quentin Lefebvre.
31/10/1988.
City, State and Country you currently call home?
I have been living in Besançon, a small, French city by the Swiss border, for 20 years.
However, I feel that my truly home is waiting for me somewhere between New York and Los Angeles!
City, State and Country you're from?
I was born in Limoges, on the other side of the country. It is the city where limousines were invented .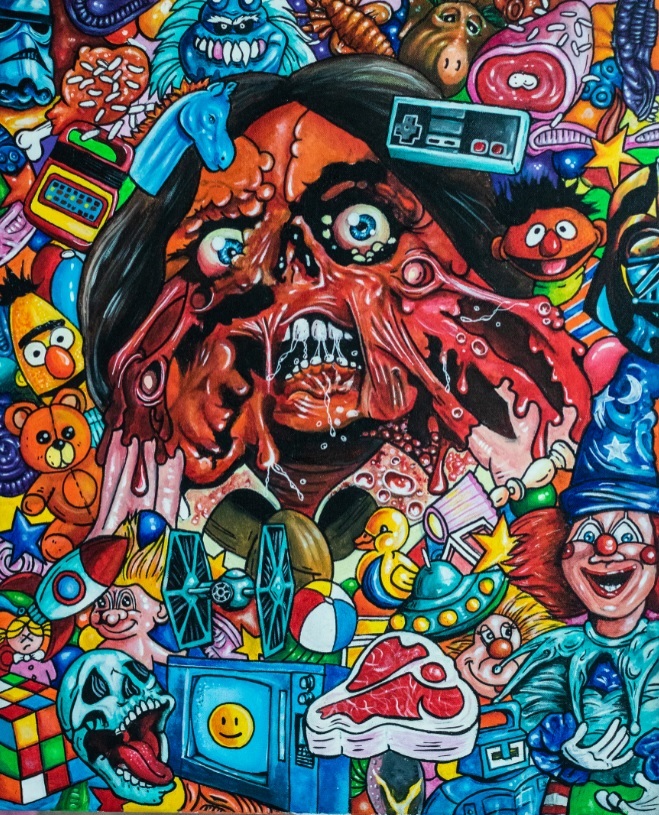 Please describe some memories from key stages of your life: concerts, art, toys, romance, comic books, hunting, school, politics, crime, religion… ANYTHING really!
* Age 5 – beginnings:
My mother is an artist too. From an early age, she taught me to make figures from salt dough, to paint and to draw.
My dear cousin Yohan initiated me into horror movies. I think I was only seven when I watched my first one: The Deadly Spawn, not to mention E.T., for a little kid is so scary !
I used to watch all the horror classics along with some Rugrats, Disney, Star Wars (Episode IV, V, VI ).
All of them have become 20 years later my main references as an artist.
My parents used to buy me really cool stuff from Star Wars, Jurassic Park, Independence day, TMNT, however I didn't play with them all the time. I preferred to put them on a shelf and watch them, observe all the details, and try to understand how they were made.
People thought I was daydreaming, but I was actually in a creative working process!
And I do the same thing now.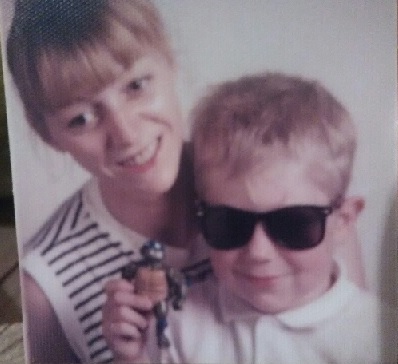 * Age 10 – continuations:
Not long before I turned eleven, my dad was posted next to Besançon. I had to say goodbye to all my friends and memories, and start over.
The beginning of this new period of my life was impacted by the Blair Witch Project. My new (and current) friend and I used to build huts in the forest, with voodoo signs. It was so spooky that even us, we were scared of coming back to this forest!
On the other hand, I was passionate of Ancient Egypt, as well as of dinosaurs. I actually met my first friend in this new region while I was building an Anubis' tomb in the snow.
During this period I started to be interested in the USA culture and lifestyle.
* Age 15 – getting serious:
I was fourteen when I discovered AC/DC, with Angus Young. It was crucial: I needed a guitar. I was lucky, I got one for Christmas! Even though I had all the strings, I used to play it only in MI, some bits of songs like Smoke on the water or TNT.
I have to say that after some lessons I improved a lot.
During this period, I started to skateboard with my friends too. I discovered also Guns n'Roses. When I came upon Slash, he replaced Angus Young in my musical references.
My friends and I had a rock group! We used to play some songs from AC/DC, nothing really serious.
Finally, the first big concert I went to was Deep Purple when I was nineteen.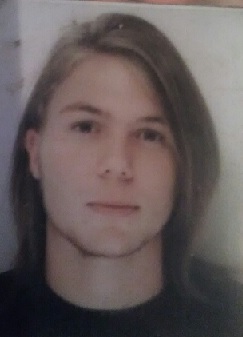 * Age 20 – young adult:
I stopped skateboarding and playing guitar in my early twenties, for no apparent reason.
My goal was to join an art school and I achieved it. I spent four years of my life in this school, called Institut Supérieur des Beaux Arts de Besançon. There, I started to draw some comics and to sculpt some characters in Fimo clay.
In my last year I got oriented towards graphic design, thanks to this decision I could learn how to use Photoshop and Illustrator.
Later on, I had to introduce my final project to a jury who was not quite interested in my work and art style. They told me that I should think about my future in graphic design if I wished to continue in this field… and I did continue, but not to work for an agency.
That would make no sense.

Instead, now I create my own packaging for my sculptures, with my own style, without taking into account all these absurd codes and patterns that you have to follow when you work for someone else.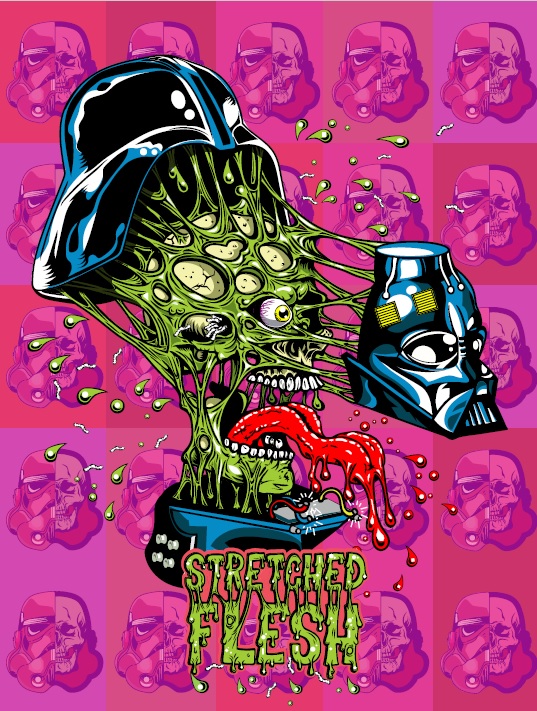 * Age 25 – adult mode:
Once I got my degree in arts, it was difficult to find a job.
In 2016 I created Jay Kenneth studio with an artist friend, Georges Damidot. For us, the name Jay Kenneth sounds good abroad, in a foreign language. At first, we started to create a video game.
We were two persons in the project, then three, then two again.
Four years later, this game is still in progress.
I really needed to earn some money, that is the reason why I accepted the first factory job that I found, where (unfortunately) I am still today.
However, thanks to this (hateful) job I can pay my sculpting materials, such as resin, Super Sculpey, and all the sculpting tools and paints that I need.
When I was 26, I spent some months with my girlfriend in Spain. During my stay I came upon Frank Kozik's work, when I saw a t-shirt design by him. That evening I learnt that he worked for some rock groups and that he made art toys too.
It was the first time that I knew that art toys existed, and I was committed to starting to create my own.
Can we really create a toy from a painting? That was for me!
* Age 30 – fully formed:
The money I earn in this job also gives me the opportunity to travel abroad. My girlfriend and I love to spend our holidays in the USA.
Last year, we went to New York in May and had the opportunity to go to the Five Points Fest as visitors. There I could meet James Groman, who has been one of my main references for many years. He is such a friendly and nice person, I can't wait to see him again this year.
I got an autographed figure as a gift!

The awesome Ron English was also there. I asked him to draw something for me and to sign a figure.
My autographs from this day are part of my most precious items right now.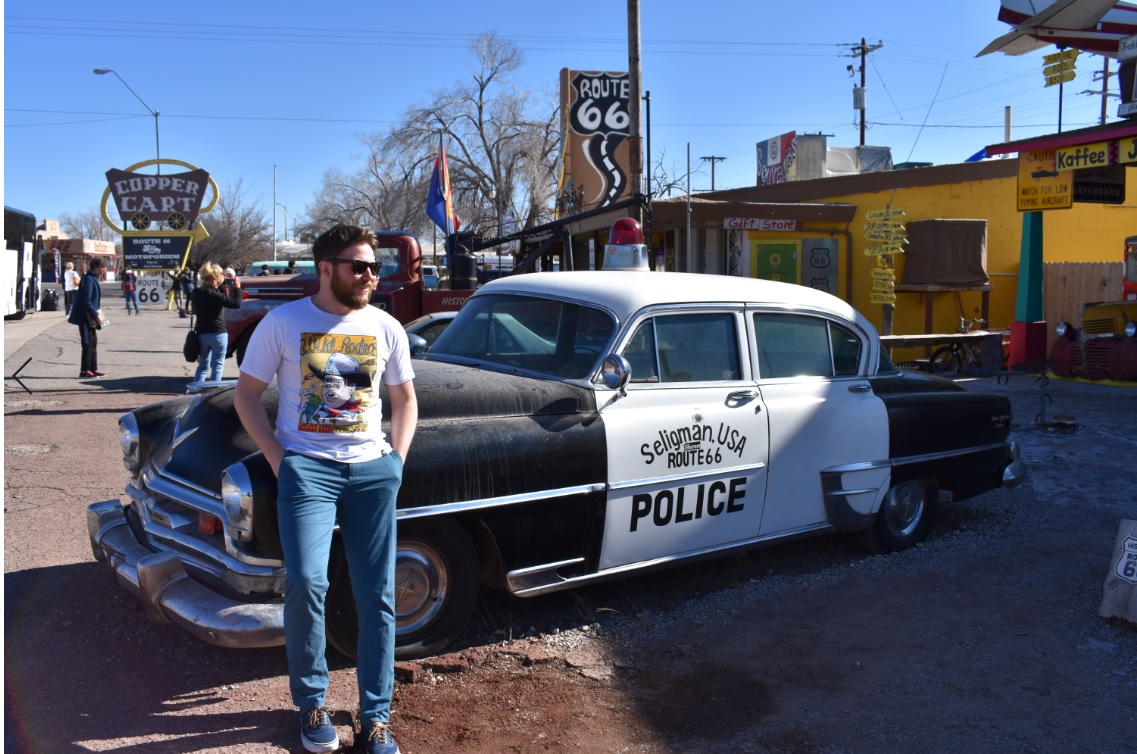 Personal motto(s)?
Details make the difference.
Art Questions
When and why did you first start to make art?
One of my first drawings was three skeletons (my family) when I was four. My mother didn't know how to decode it and showed it to the doctor. He wasn't worried at all.
I think I have always had a pencil in my hands, and I have always needed to express myself through art.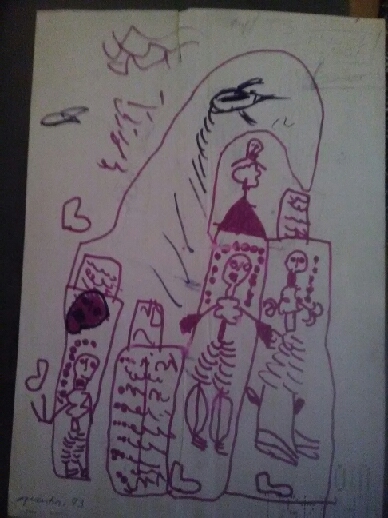 … and any pivotal artistic moment(s) / influence(s)?
Jim Phillips was the first artist that influenced me.
I came upon his awesome Santa Cruz illustrations about 15 years ago.
Whilst we know you through your toys and art – care to share with those at home the details of your other creative endeavors… if any?!
Right now, because of my full-time job, I spend most of my free time sculpting, but when I can, I play the guitar and enjoy cooking homemade fried chicken!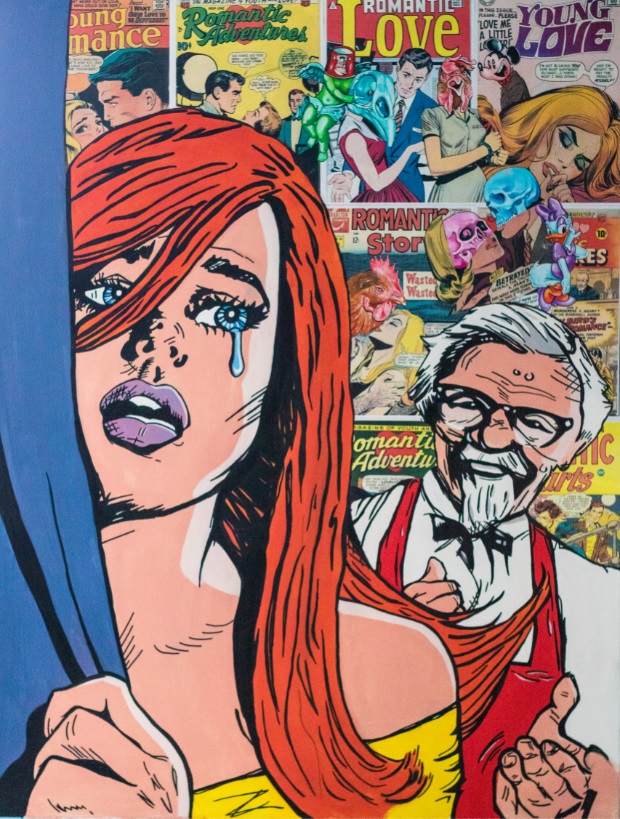 What do you do for a day job at the moment?
… and how does your day job impact / influence your artistic practice?
I am a full-time factory worker and I hate this job! During the 9 hours I spend there daily, I imagine plenty of new art projects, and sometimes I get the time to work on sketches.
Unfortunately, I have so many ideas that only a small part will be created.
Please describe the usual process involved with producing your resin toys – from initial idea, to sculpting, production, packaging and eventual release?

Every single figurine is hand-sculpted in Super Sculpey.
Afterwards, I make a silicon mold for each piece in order to mold it with resin.
All the figures are hand-painted.
I have been working on packaging too, but it is not available for the moment since I have not found a proper way to print it yet.
I make my figures to order. That means, if someone makes an order, I have to mold and paint it. It can take several weeks, because of the lack of time, sometimes I can get some help from a friend, when it happens he signs the figures too.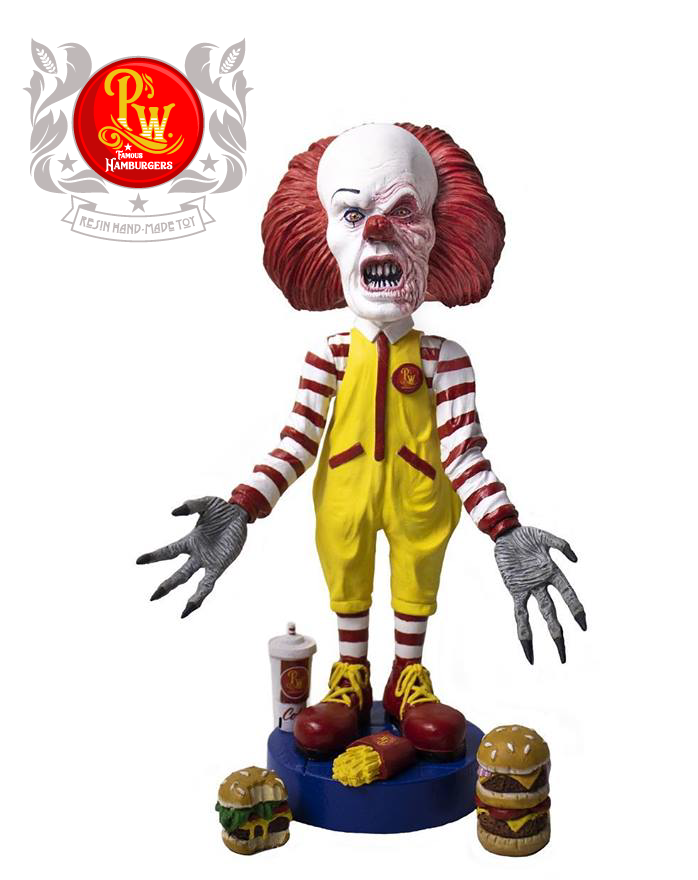 Worst aspect(s) of the toy hustle?
Realising that a character's nose is not the way it should be, once the figure is moulded is not a cool thing !
But the worst aspect right now is not having enough time to work on my art, since I have a full-time job.
Best aspect(s) of the toy hustle?
Being able to create everything I think of, and sharing it worldwide.
Traveling and meeting people from all over the world.
The satisfaction and happiness I feel when I finish a project.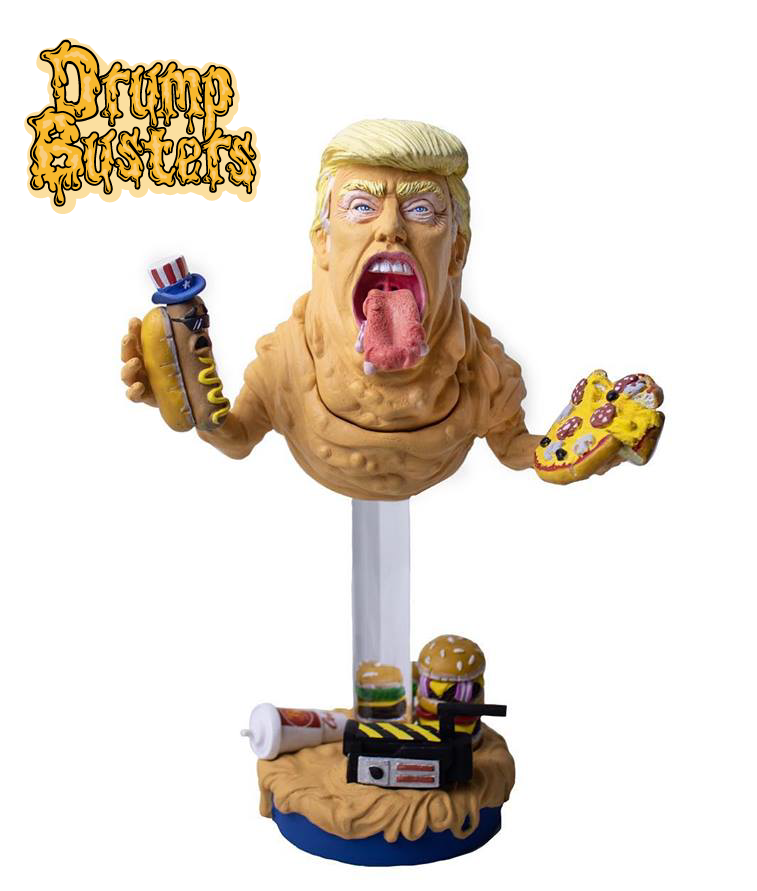 Favorite other artist(s)?
Frank Kozik, Ron English, James Groman, Robert Williams, Jim McKenzie, Trevor Grove, Rick Baker…
Thoughts on the current status of the resin toy scene?
I love the way toy art expands in America and Asia.
Unfortunately, in France is not that developed. Most people do not even know what an art toy is.
Any projects you want to hype?
My next project, that should come out anytime soon, will be quite inspired from Robert Williams' Guns n' Roses artwork.
I also have five figures on my desk that should be finished this year, as well as a painting.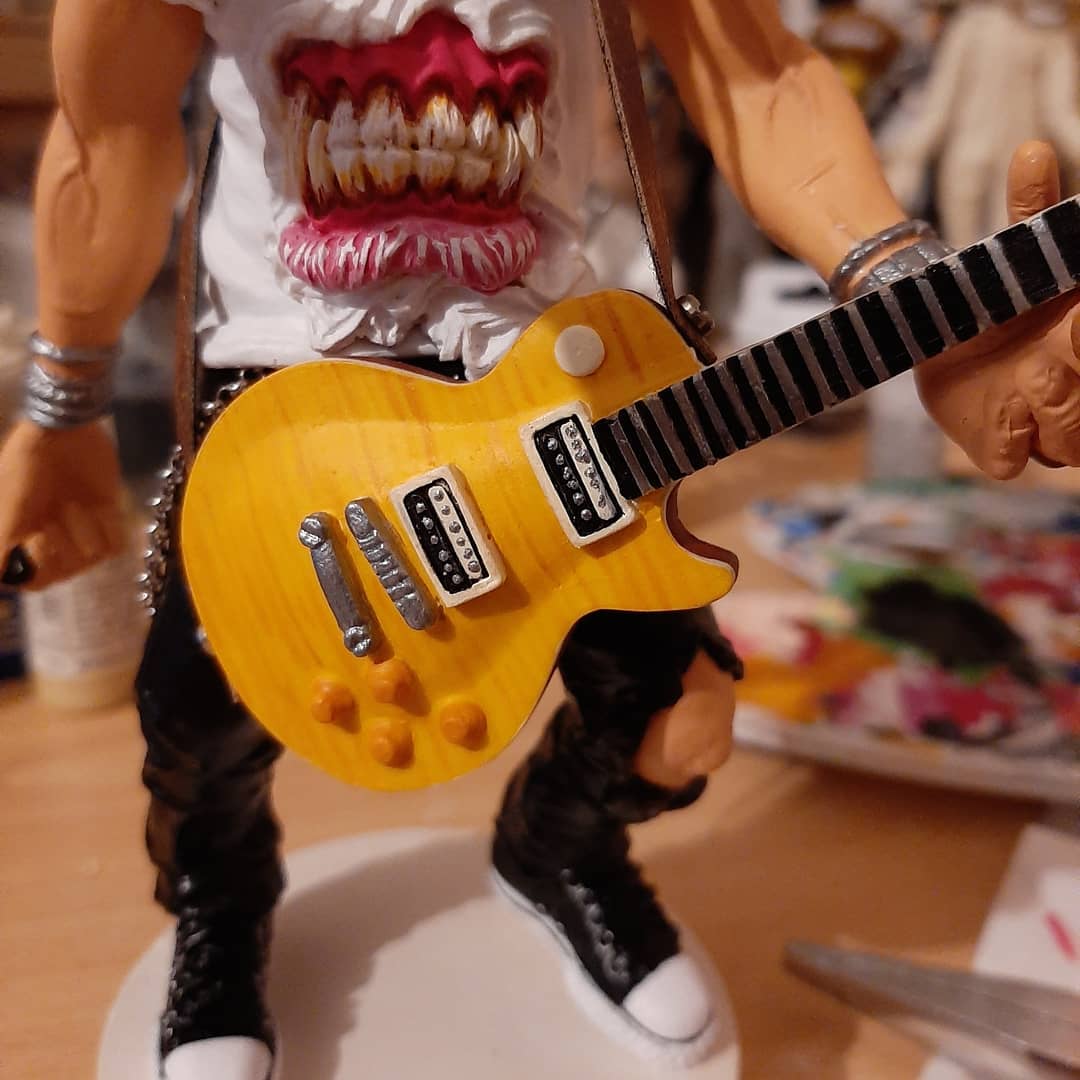 If people wanted to work with you, have a chat or buy something – how should they get in touch?
I can be reached by e-mail: jaykennethtoys@gmail.com ,or by instagram: @jaykennethtoys.
Don't hesitate to contact me !
Odds and Ends
If you could live in any place, during any historical era – where and when would that be?
I think I would have loved to live in California in the lates 70s.
It was such a great time for skateboarding and rock!
What role did toys play in your childhood(s)?
As a kid, whenever I had a toy from a movie, for me it was as if I owned a bit of the movie itself. The 90s were amazing concerning cinema production. I used to put my toys on a shelf and tell myself that one day I would make my own figures.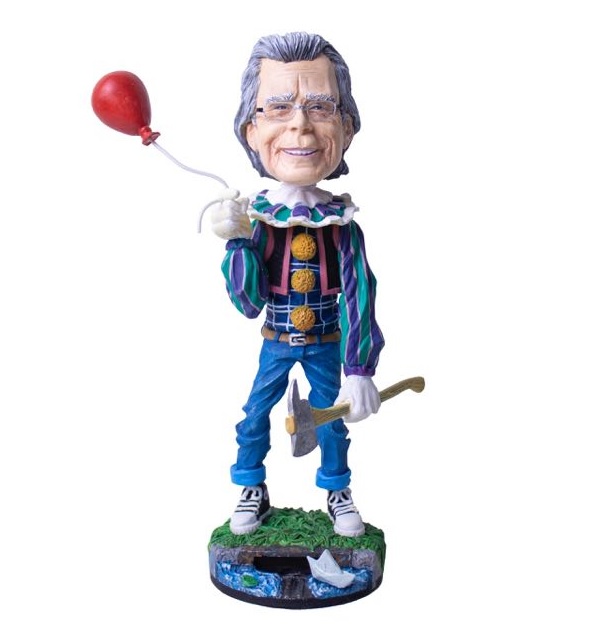 Drugs – waste of time or gateway to the universe?
I don't take any drugs, I prefer to enjoy a good drink.
What do you think the French zeitgeist is today?
I prefer not to answer.
I don't really feel identified with the spirit and philosophy of my country.
Who was your 1st crush?
Kirsten Dunst in Jumanji, with no particular reason.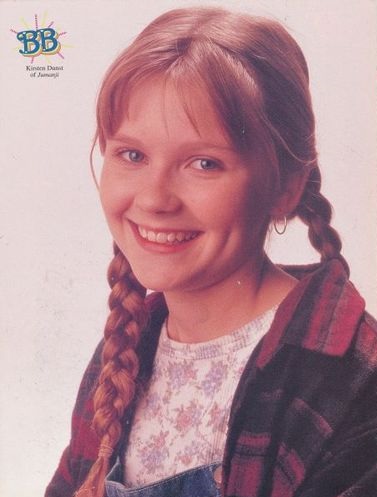 Does sex change everything?
No, I don't think so.
What are the top 3 items you own?
My guitar.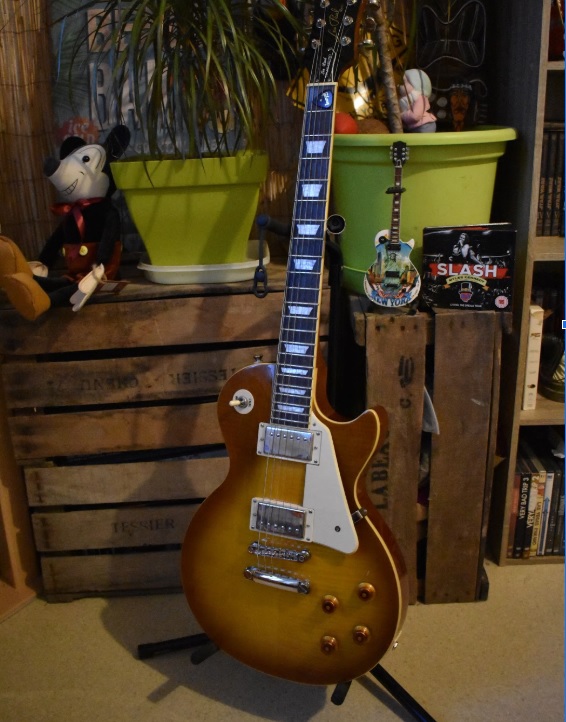 My autograph collection.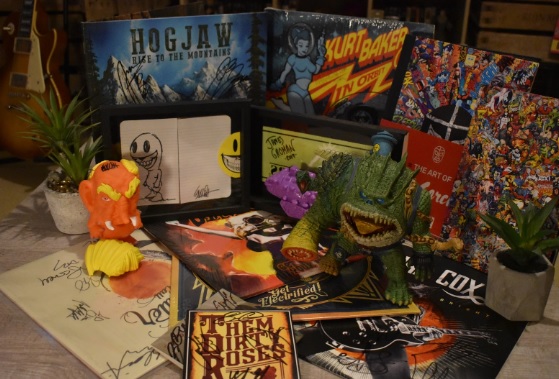 Status Factory, one of the books by Ron English.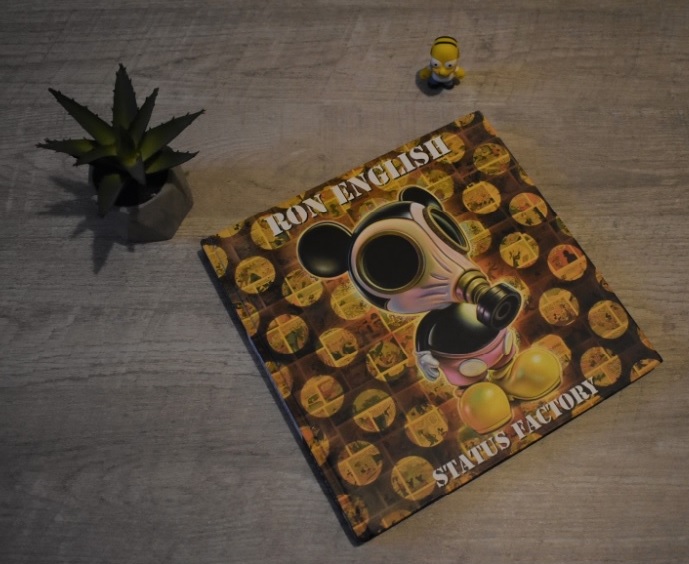 In a battle between the two iconic toys: a Rubik's Cube (from designer Ernő Rubik) Vs. Skeletor (from Masters of the Universe by Mattel) – who would win?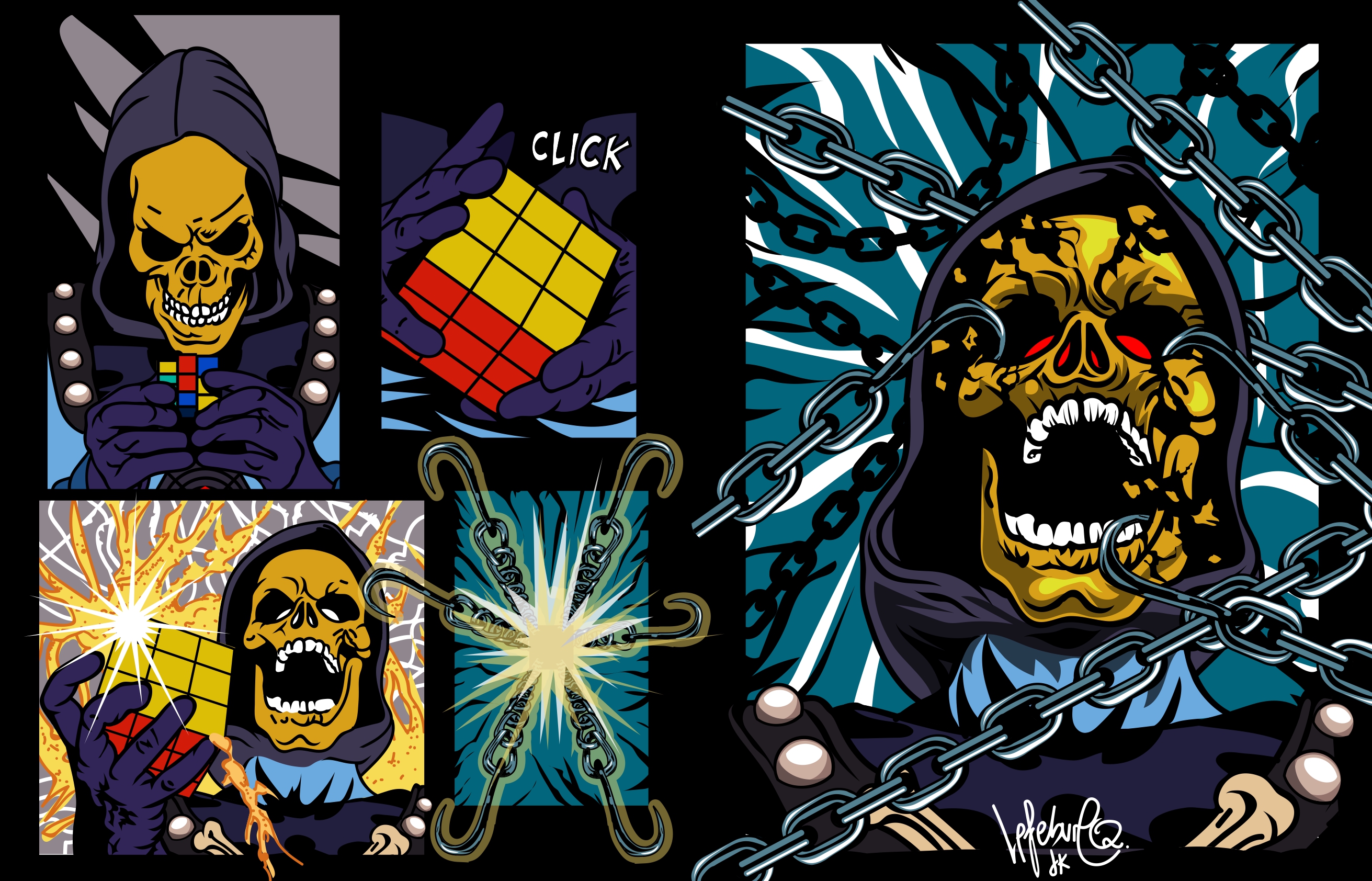 Which cartoon character would you most like to see in a tribute sex toy?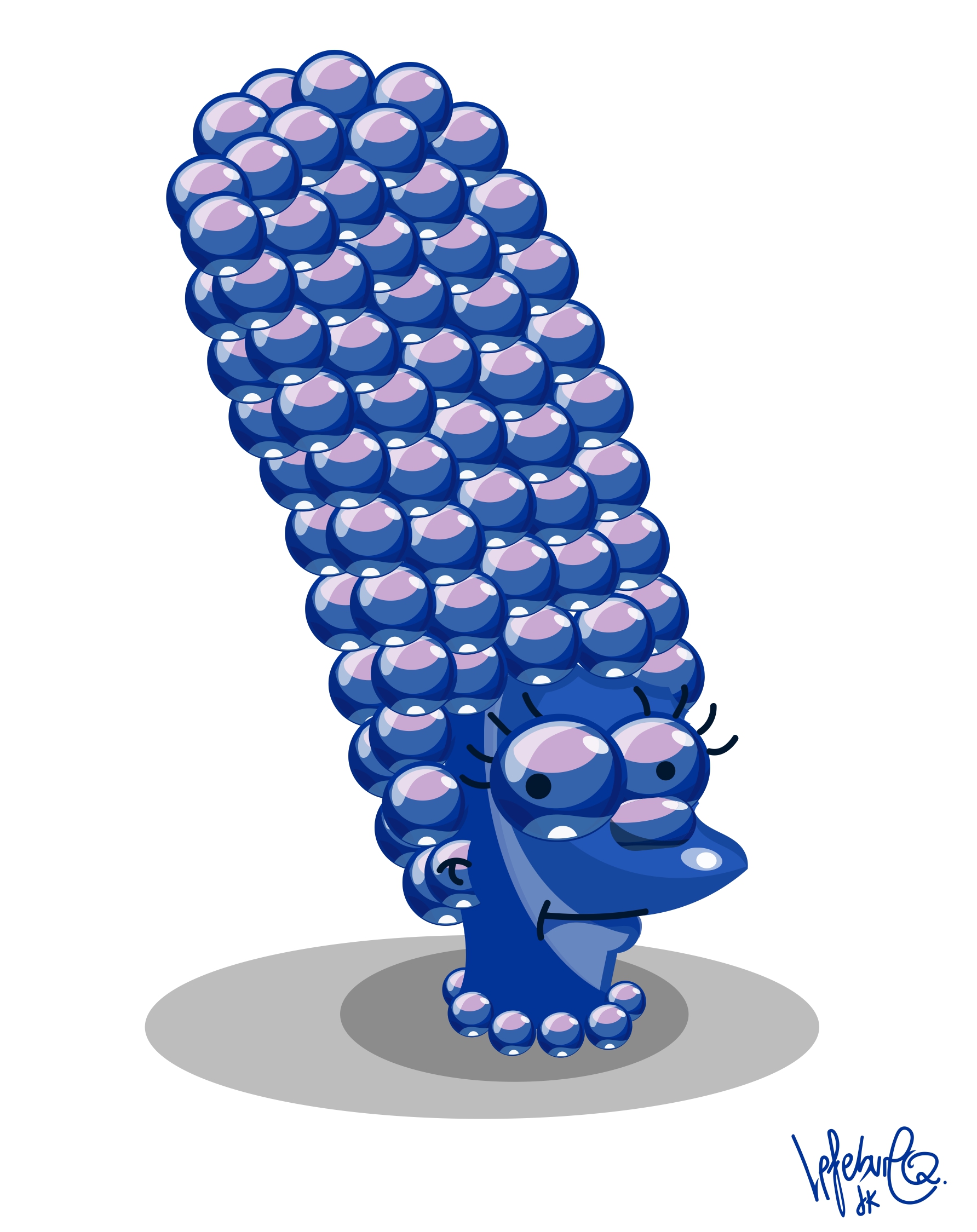 Please describe your last dream in detail…
You will never know !
Of everything you have done what would you most like to be remembered for?
I have always said that I like to be an artist because I leave something from me in Earth.
I would like to be remembered by people in 500 years because they found one of my pieces of art!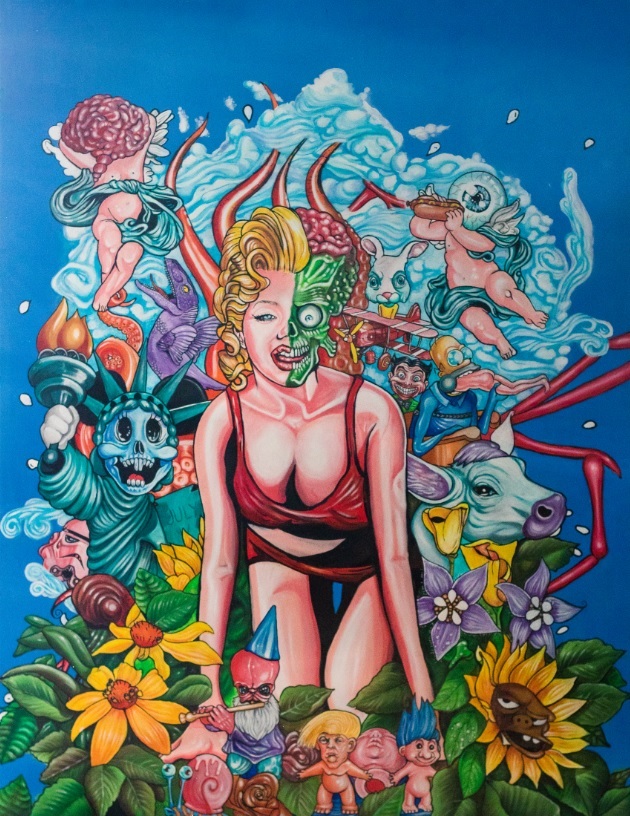 Links