Jack Sargeant is an English born, Australian resident known for his writing, curating and many varied artistic collaborations – spanning over 30 years. An expert on underground culture, crime and transgressive media, Jack has written some of the definitive guides to underground cinema – 'Deathtripping: the Cinema of Transgression' (1995), 'Against Contol (2014)', and recently 'Flesh and Excess: On Underground Film' (2016).
Growing up as a child in England on a diet of comics, cinema, and pulp novels; Jack became interested in all aspects of underground culture as a tween and teenager during the post-punk explosion of the late 1970s and early 1980s.

With Jack stating,
"I think that while post-punk may commonly be considered a musical-phenomena it was also about wider subcultures too (of course this was true of previous subcultures, for example the sixties counter culture and the growth of things like head shops, but I was experiencing these aspects of post-punk first hand).
There was a lot of avant-garde literature, and experimental film, performance art and so on emerging that was inspired by the same sense of possibility and creative freedom, and in my early teen years I just absorbed these ideas."
In order to get to know Jack – were he has been, were he is going, as well as his thoughts on art, culture and transgression. We sat down with the man himself for an in depth interview.
Read it all, below…
Getting Acquainted
Name and D.O.B?
Jack Sargeant.
I was born at the end of the sixties.
City, State and Country you currently call home?
I have lived in Sydney for around a decade, but I am from the UK.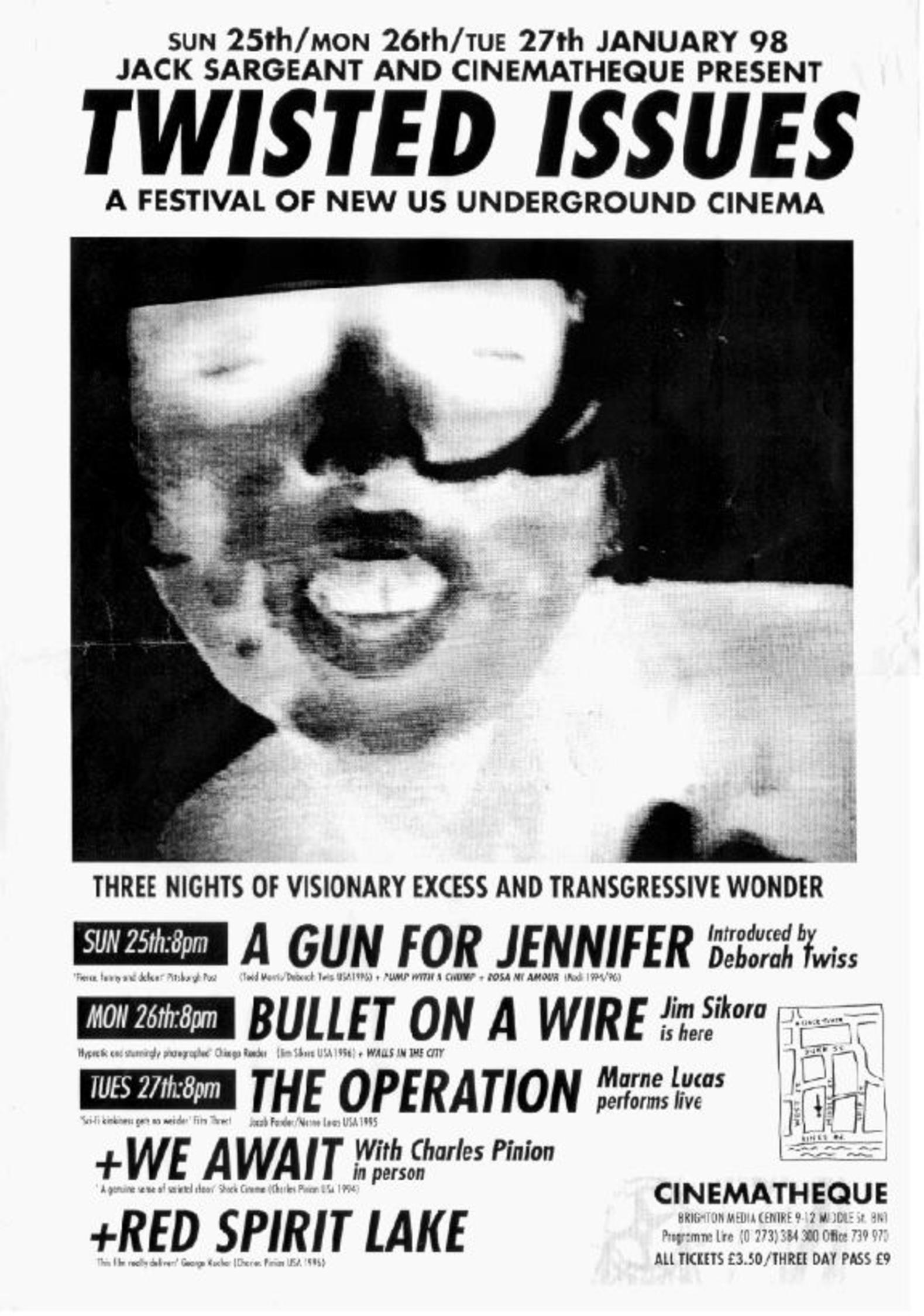 Please describe some memories from key stages of your life: concerts, art, toys, romance, hunting, music, school, politics, crime, religion… ANYTHING really!
I remember drawing a lot as a little kid. I didn't read that much until I was seven or eight, and then I started to read everything, a lot of books and a lot of comics.
In the UK in the mid-seventies some Marvel comics were published in landscape format, in black and white, if I remember correctly one was called The Titans. The comic featured reprints of Captain America, The Inhumans, and Nick Fury stories. This was published weekly, and I used to read that, I also remember reading the Planet of the Apes comic and of course 2000AD.
I have fond memories of seeing all of the Godzilla movies, as well as classic sixties and seventies movies like The Land That Time Forgot, all of those wonderful dinosaur movies.
As a kid I absorbed a lot of culture.
I read a lot of books in my early teens, horror books, pulps, science fiction and so on. Like most people of my generation growing up in the UK, I read a lot of paperbacks like James Herbert's The Rats, Lair, and The Survivor, Stephen King's Carrie, Salem's Lot, and Firestarter, all those great seventies horror novels. Then also science fiction books. Simultaneously, I loved the cinema, and I was very lucky that I was exposed to a lot of film as a kid. At least part of my childhood was spent watching movies at the cinema on a pretty regular basis.
I vividly remember the newspaper The Daily Mirror running a piece on Alien and H.R Giger just before the film was released, and I became obsessed with the movie and – more importantly – Giger's art.
I would have been ten or eleven at this point, and the photo of Giger in the article hit me like a fucking lightning bolt – this guy all in black, with some kind of skeleton in the background, painting what I knew even then, were far more than just 'weird' pictures. I actually mentioned this image and article on Facebook recently and somebody sent me a link to it. That seems important. I'd remembered this story for forty-years.
Anyway, I also had the Alien books, the novelisation of the film and also Giger's Alien and the photobook of the film, which I still have. If memory serves I also had a big foldout poster from Alien on my wall, and I was just an eleven year old!
In terms of art, I have memories of seeing Warhol and Dali at the Tate Gallery when I was young, so sometime in the seventies, and being excited by their work. I also started seeing video art in the late seventies and early eighties and recall becoming aware that art wasn't merely painting and sculpture, that idea that art included moving images and performance was revelatory to me.
Regarding concerts, as a teenager seeing bands and performers like Lydia Lunch, the Birthday Party, The Fall, Sonic Youth, Swans, Big Black, the Butthole Surfers, Scratch Acid, and so on all inspired me.
Before this, I vividly remember a family trip to see Ian Dury and the Blockheads, Basement 5 and Blurt, in, I think, 1980.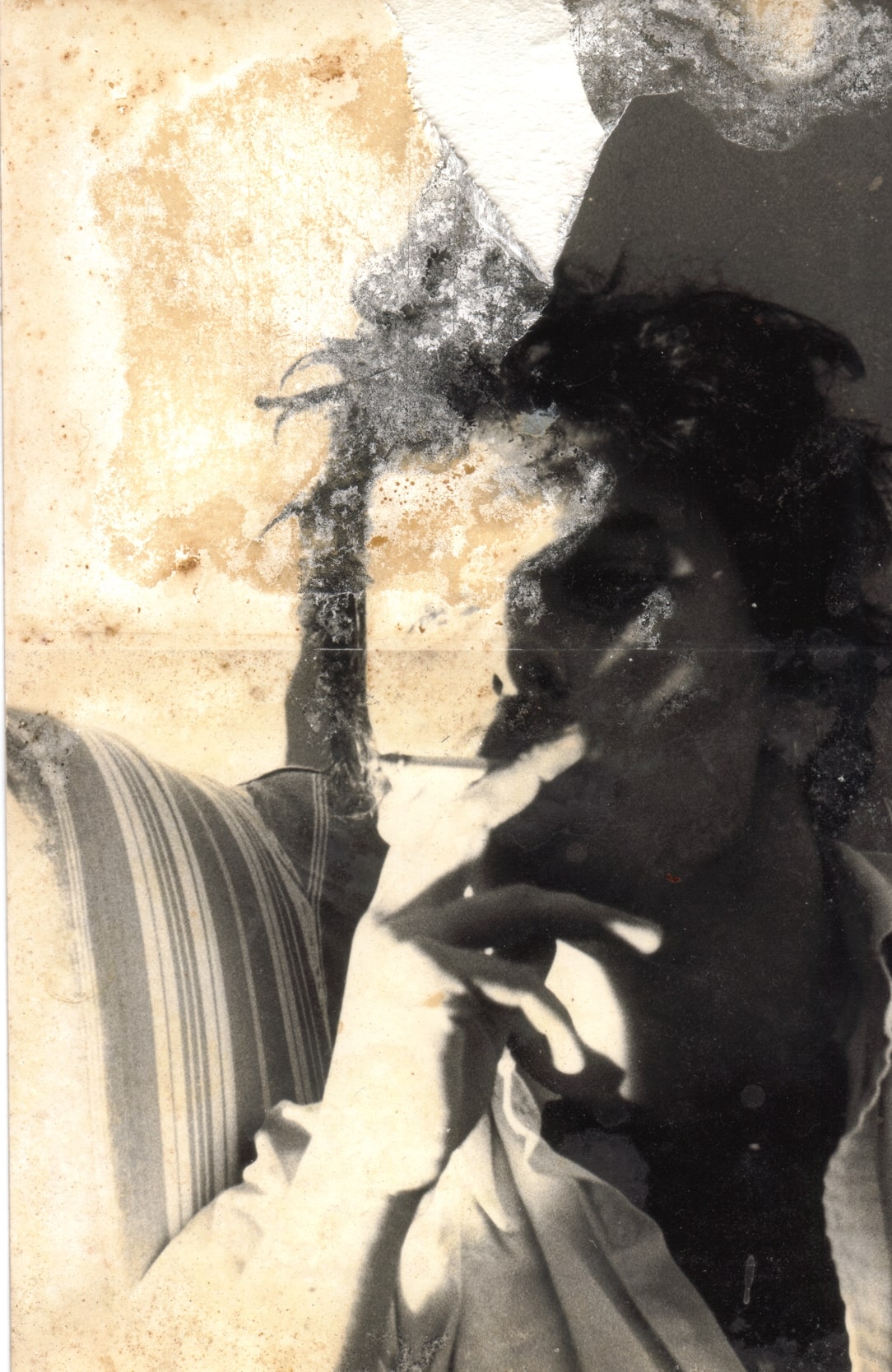 Whilst we know you through your writing – care to share with those at home the details of your other creative endeavours… if any?!
I curate / program film and have curated, or co-curated, various art shows and other events over the years, so there's that aspect of creativity too.
Programming and curating is something that has its roots in the eighties, when I put on various gigs and performances, including a Nick Cave spoken word performance and gigs by the likes of Godflesh. I worked with others in a community art project to put on events such as a three or four day performance art festival.
What else? More recently I played bass with Cat Hope's Australian Bass Orchestra, which was great.
I also take photographs and have been collaborating with the photographer Linsey Gosper for a number of years, we've exhibited a number of times over the years, and worked curating together as well.
I also work in various capacities on people's films and moving image works.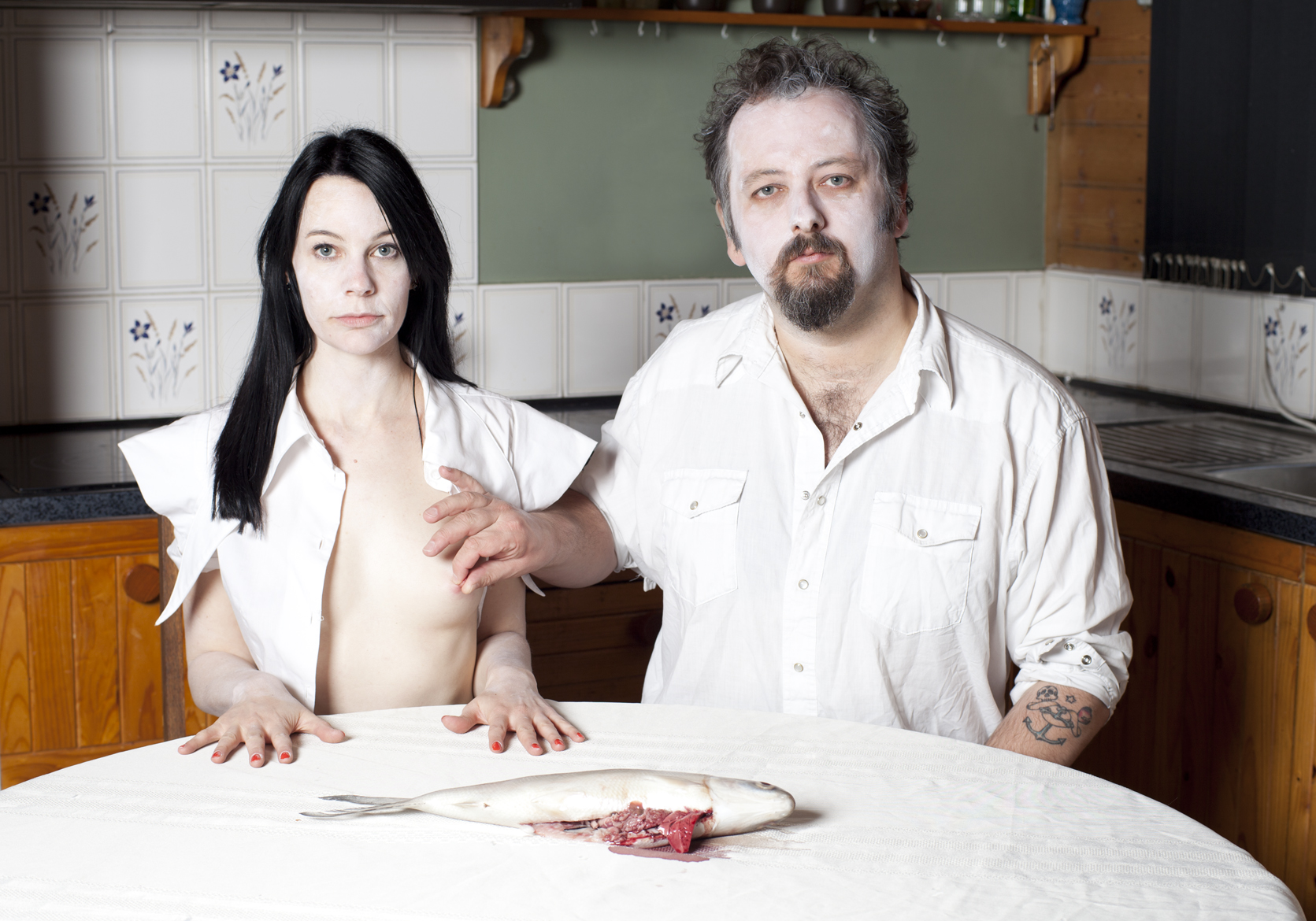 Finally, there's the Transgressive Cultures Conference which will be running in Paris again this year.
With all of these things, let's say I keep busy.
Culture and Writing Questions
When and why did you first start becoming interested in everything outre and underground!?
I think I was born interested in underground culture. In many ways I had that classic outsider childhood, but I never wanted to fit in and I shared few interests with most of my peers. I think it spread from there.
I was very lucky that, when I was ten or eleven, I had one friend, he was maybe two or three years older than me. He turned me onto a lot of post punk and especially electronic and industrial music pretty early on. We'd sit in his bedroom and listen to a lot of records, probably singles. That really started opening things up for me, there was that sense of a world of possibilities that was just there, ready to be explored if you just took the time to investigate. Anyway, these would have been records by Throbbing Gristle, Cabaret Voltaire, and a lot of early Factory Records, which was my friend's big passion, so stuff by Crispy Ambulance, Joy Division, etc.
I vividly remember listening to the single Sex Machine by Crawling Chaos. And many of these records, or the cultures around them, pointed towards other things – for example, references to William Burroughs or J.G Ballard or Brion Gysin.
'Zines, and even the mainstream music press, of the era, were filled with ideas, I think that often bands would be interviewed about more than just music. Of course, William Burroughs read as part of The Final Academy gigs in London and Manchester and that was covered in the NME and so on.
I think that while post-punk may commonly be considered a musical-phenomena it was also about wider subcultures too (of course this was true of previous subcultures, for example the sixties counter culture and the growth of things like head shops, but I was experiencing these aspects of post-punk first hand). There was a lot of avant-garde literature, and experimental film, performance art and so on emerging that was inspired by the same sense of possibility and creative freedom, and in my early teen years I just absorbed these ideas.
By the time I was in my late-teens I'd been reading books by some of the beats, as well as science fiction, horror literature, erotica, some philosophy and so on – I remember a friend giving me Henry Miller's Tropic of Cancer to read for my sixteenth birthday and my then girlfriend giving me Jarry's Ubu plays.
I remember reading De Sade's Justine around this time, a great paperback edition published by Corgi in the mid-sixties that had gothic font on the cover against a white background – there were no visual hints to the contents.
I grew up primarily in Brighton, UK, but also London, and there was a great bookshop in Brighton called Public House, which was that classic kind of counterculture bookstore that sold volumes of beat literature, small press poetry books, philosophy, political books, probably occult books, and so on. I'd spend hours in there just pawing over books, and of course everything you read invariably led to more books.
Journals such as Re/Search really helped too, especially the Industrial Culture Handbook where the interviewees listed books and films they liked after their interviews. The sheer inspiration within those pages, alongside the power of the good bibliography, cannot be underestimated. I hope that the hints, footnotes and bibliographies in my books are similarly inspiring. I think that also goes back to things such as credits and thanks lists on record covers, seeing who was thanked or who helped out, and then searching out their work.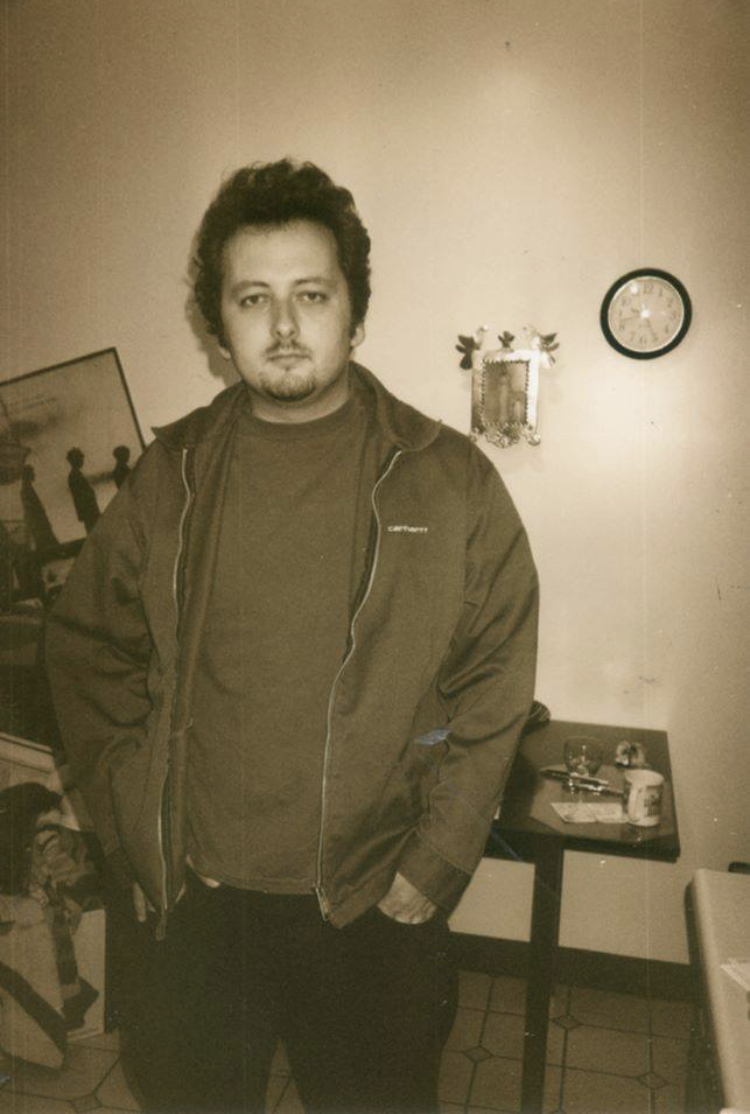 Who are some fellow writers that have most impacted your personal and writing life? – Please tell us who they were, how they impacted you, and what has become of them today (if known).
In the early nineties, when I started thinking seriously about writing, there was a very strong independent and small press scene in the UK and USA. There were also a lot of independent bookstores and much more shelf space dedicated to non-mainstream publishing houses. Anyway, I was immersed in books from all of these great publishers: Amok, Feral House, Headpress, Semiotext(e), Creation, Re/Search, Last Gasp. A lot of the writers – many associated with these publishers – would do readings or talks, maybe signings, and in Brighton there was a regular spoken word night called Do Tongues. People like Lydia Lunch, Kathy Acker, Herbert Huncke, all performed there. And I read there a couple of times.
In the late eighties, early nineties, there was a kind of quasi-community around writing and spoken word and invariably if you were interested you would meet people.
I've done reading and screening tours, public talks and so on, over the years I met and became friends with many writers and publishers, meeting them at readings or social events or whatever, many of them still inspire me to this day and most of them still write or work in the arts in some way.
I'm excited to see that there are new independent publishers emerging now like Amphetamine Sulphate, Infinity Land Press, and Eight Millimetre (who I have published with), and I know those people as well and I find them equally inspiring.
Anyway all of these people have had an impact on me and my friendships with many of these people are important to me.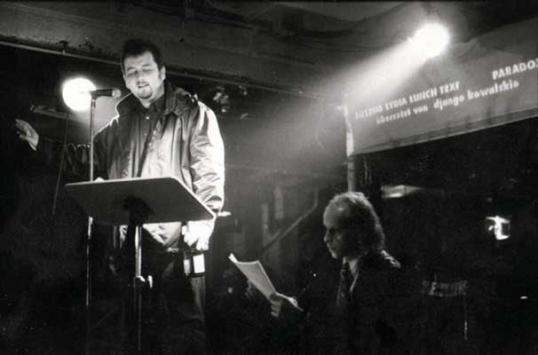 What are some of your favourite ever films and records – and what is it about them that so moves you?
I'm not sure I have favourites, or if I do they rapidly change and develop according my mood. Alongside the underground films I write about, such as the works of Richard Kern, Beth B or Usama Alshaibi, which I obviously like and remain important to me, I like underground movies by George Kuchar, Jack Smith, Craig Baldwin, and so on, filmmakers such as Kenneth Anger, Maya Deren, Soda_Jerk, some of the Vienna Aktionists films.
I really like recent European films such as Ulrich Seidl's In the Basement, Yorgos Lanthimos' Dogtooth, Myroslav Slaboshpytskiy's The Tribe, and Aleksei Yuryevich's Hard to be a God. And this year I really liked Monos and The House That Jack Built. Of course I also love movies like Peter Strickland's Duke of Burgundy and In Fabric, Ben Wheatley's A Field in England, Harmoney Korine's Gummo, and classics such as Walerian Borowczyk's La Bete, Immoral Tales, John Water's Pink Flamingos, I love surrealist film, visceral horror films, b-movies, and so on.
I grew up in the era of great late night cinema, so that mix of exploitation and art house cinema still has a massive hold on me. The list gets much, much longer… what I dislike is mediocrity, many of the films I am drawn to are probably considered to be auteur driven. These are uncompromising and inspired works.
In terms of records, alongside those groups I've already mentioned, I am currently listening to Sunno))'s White 2, Lydia Lunch RetroVirus, The Stooges' The Stooges, Love's Forever Changes, Lee Hazlewood's Love and Other Crimes, Captain Beefheart's Trout Mask Replica, and more recent groups such as Dead Normal, whose There Is Nothing Left But The Enjoyment Of Senseless Destruction is a great album.
Next week this list will change of course.
How has punk music and culture impacted your personal and artistic life?
I was really too young for punk in '76 / '77. However, the long term cultural impact was important to me, most obviously through the impact of the D.I.Y aspects of punk culture. That sense that anyone could do anything, that everything was now open and possible – people just starting 'zines, forming bands, starting record labels and so on.
Even a few years after that, in the early eighties, it still felt incredibly liberating. When I was young I really didn't perceive limits or borders to what was possible, I had a sense that anyone could just create whatever they wanted to. And that comes from that D.I.Y attitude. But in terms of punk as a music genre, that wasn't influential on me per se although I like some of the bands, but the freedom to experiment musically that came from the era and from post punk music was very exciting.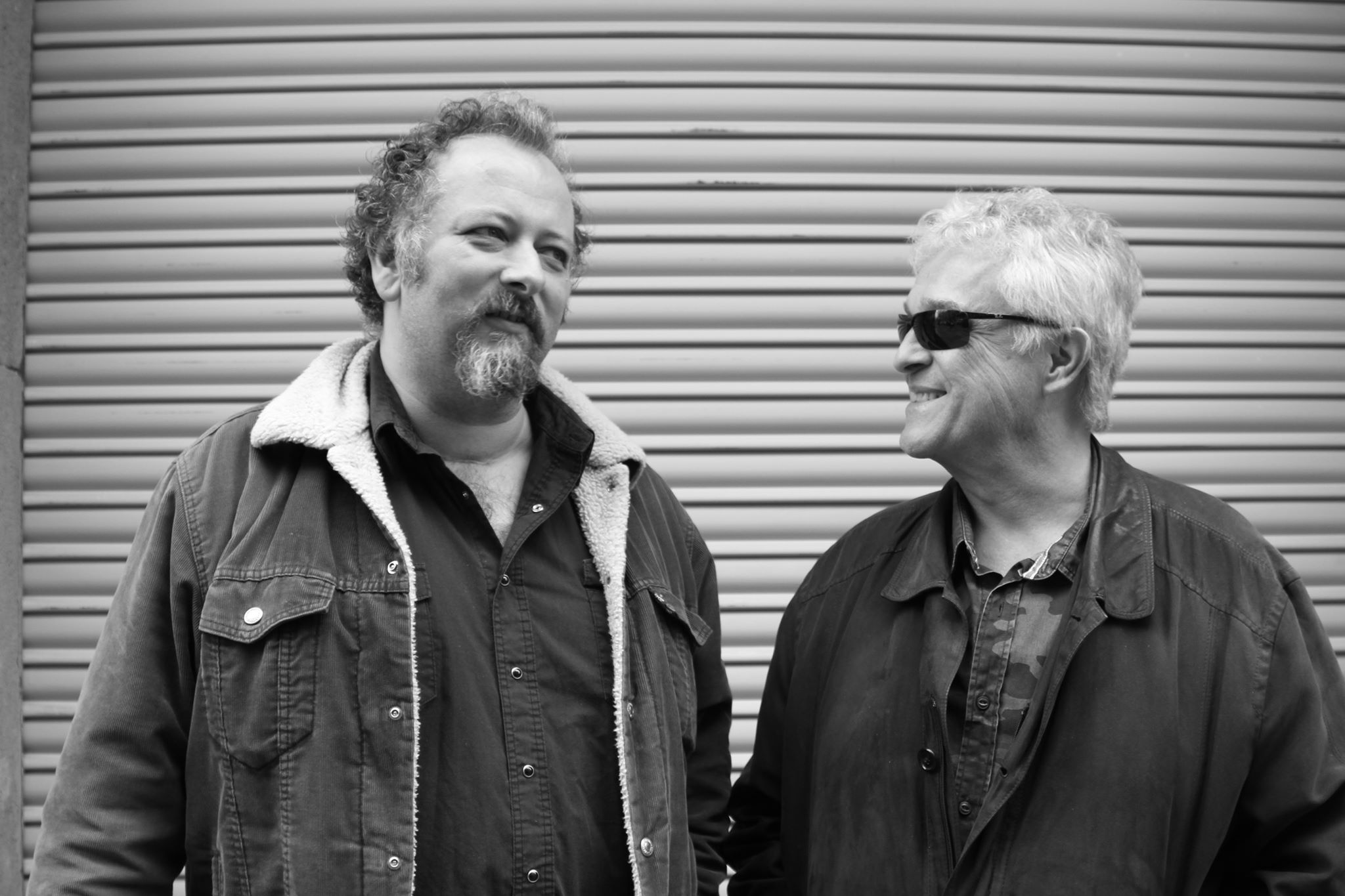 Much of your writing concerns art that is in some ways 'transgressive' and we wanted to investigate your thoughts about the very meaning of 'transgression' over the years… So in your opinion…What does transgressive and transgression mean today?
[Please also include some contemporary examples of art you feel is transgressive.]
I don't know if the meaning of transgression changes that much, in many ways the challenge to taboos remains pretty constant, many taboos around the representation of the body and sexuality remain and even though they evolve or change they often seem to return.
Of course there are always some people who are offended, there's not much you can do but keep challenging things.
As an aside, I know some people on the political right that have suggested something along the line that 'conservative is the new punk,' but that is utterly absurd, by definition the conservative is antithetical to the transgressive, the conservative endorses conformity, convention, orthodoxy, and order.
It seems to me that the conservative impulse is for rules, for borders, and a clearly defined other, and transgression is about crossing boundaries. To see transgression as simply being offensive is to misunderstand the impulses behind transgression.
In regards to contemporary art, I'm not sure I would want to label it as transgressive nor not-transgressive, but there are numerous contemporary artists whose work may have emerged from similar influences, for example I really like the drawings of the artist Gea Philes. And, although he is definitely not transgressive, I like Barry William Hale's work.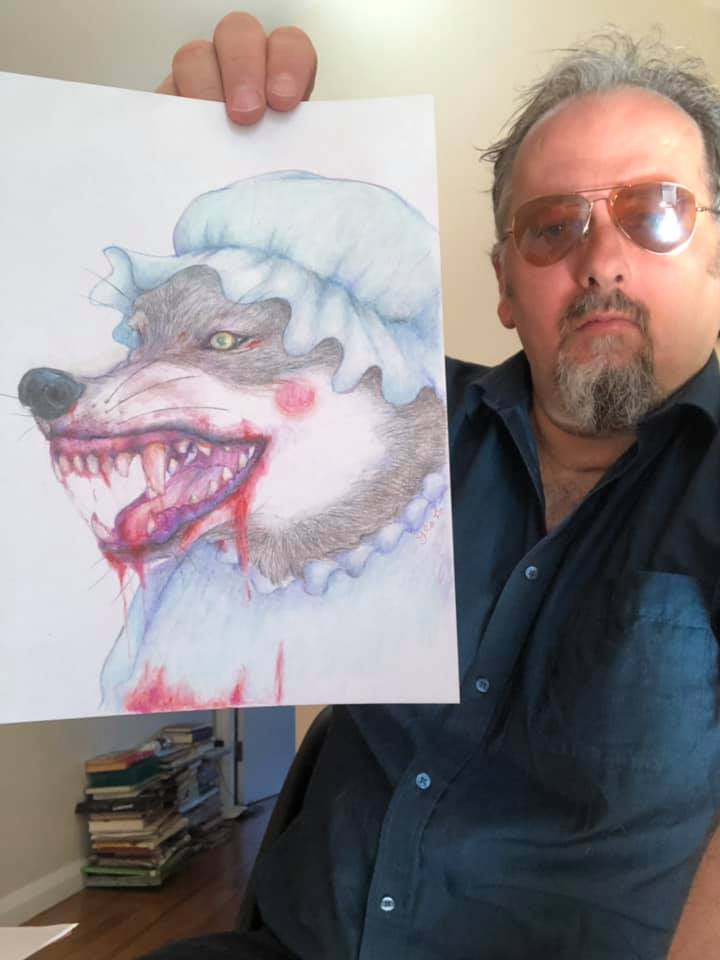 Odds and Ends
Personal motto?
I dislike things such as personal mottos, but – and of course this is with the caveat that I don't believe in such things – it would simply be "don't ask permission". I think that if people want to create they should just do it, not wait to be invited to. That's the D.I.Y attitude again of course. You could extend that motto to: "don't seek approval."
What role did toys play in your childhood?
It was the seventies, the era of toys like Action Man and Lego, so I had those.
But one thing that may have had an effect on me was an old reel-to-reel recorder, I remember playing tapes and making loops and so on. I remember having the Dr Who theme music (Editor: Score by Australian composer Ron Grainer and recorded by British sound artist Delia Derbyshire) on a spool and just looping it and playing it backwards, fast, slow, over and over, and just playing with it. I think that probably gave me an insight into the potentials for recorded sound as well as the nature of the creative process, although I was pretty young, so it was more about weirdness than an appreciation of sonic art!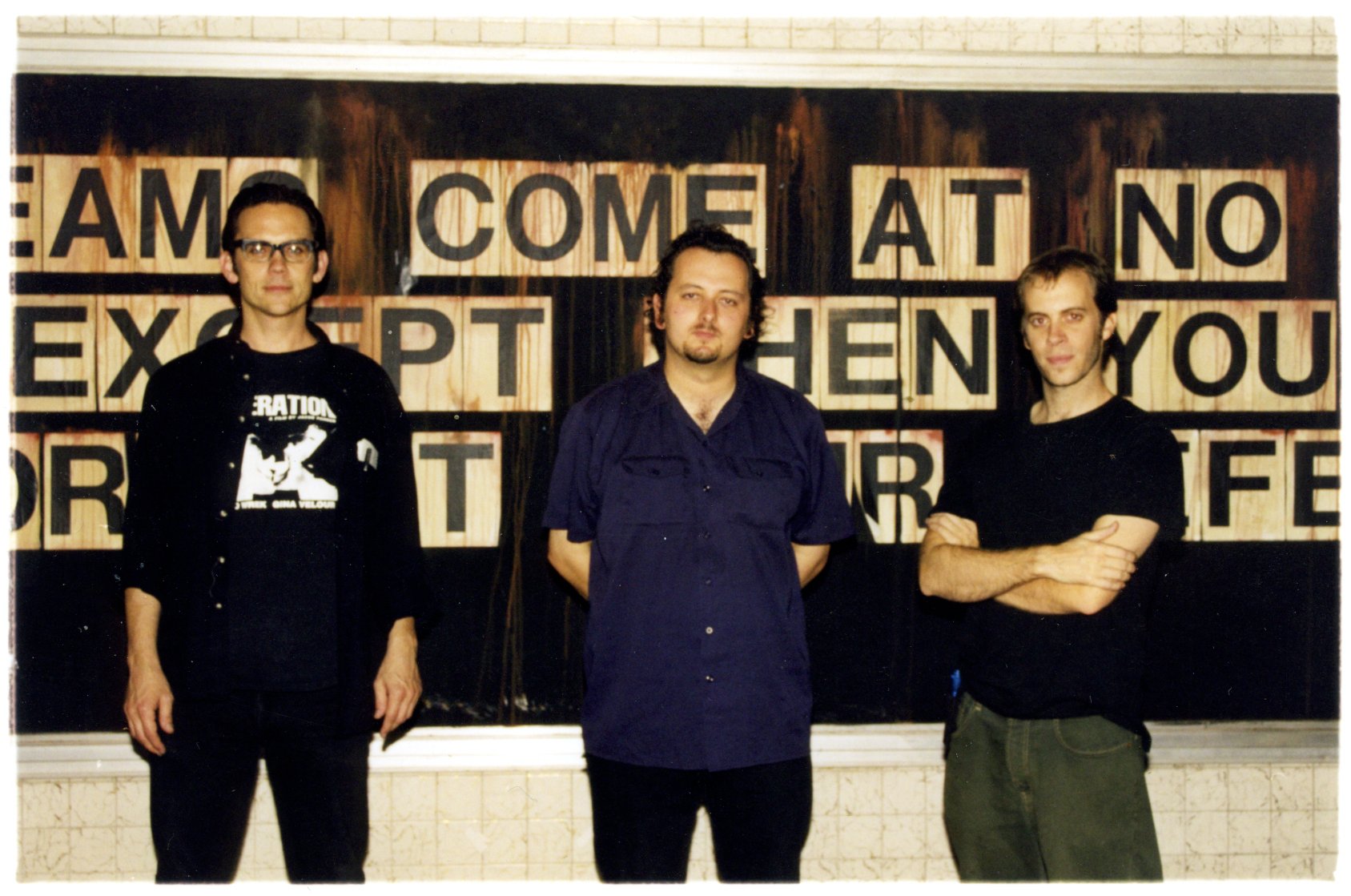 Who was your 1st crush and why?
An interesting question, I'm not sure if I can recall, or if I should even try. There are certain things I find attractive, items of clothing, looks, sounds, and smells which – although not to the level of a fetish ­– I am sure relate to cultural influences from the seventies and early eighties.
Does sex change everything?
I think it depends on how people conceptualise sex. I would probably say that sexuality does change things, but I'm not sure if sex does.
I think that perhaps our sexuality evolves and develops throughout our lives. I understand some people see their sexuality as fixed and certain, for example those fetishists who are satisfied by fulfilling a specific kink that does not change. But for me, sexuality is much more fluid, and I think it develops and transforms as people grow, not in the sense that people become straight or homosexual or queer, although that may be part of it, but more in the relationship to the body, to the bodies of others, to desire, to pleasure and to the desires and pleasures of others.
Viewed as such sexuality changes things because it's part of your development as a person.
Please describe what you think the Australian psyche / zeitgeist is today?
I avoid generalisations, so my answer would be 'which Australian zeitgeist'? There are so many different cultures and subcultures that it becomes impossible to identify a single moment or essence that summarises the era.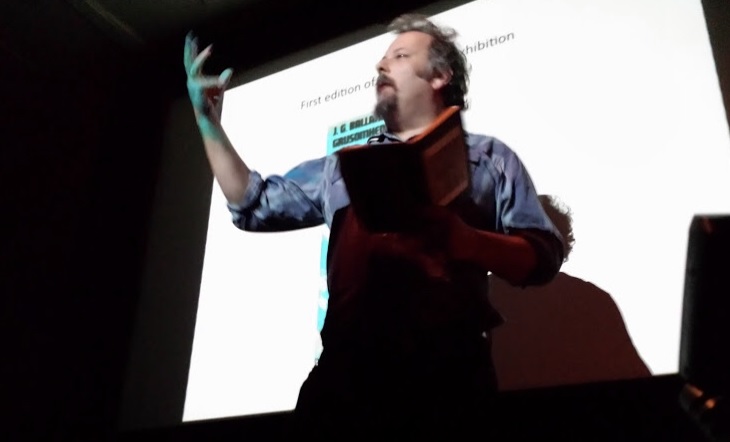 What are the top 3 items you own?
I'm not a very good consumer, so I'm not overly excited about owning most things, I have a lot of books, records. I have a few oddities that I like, because they remind me of good times or certain people, for example I have a Museum of Death mug, I have some postcards and communications I have received from special friends, signed books from close friends, things like that.
I also have a few pictures by artists such as Karen Constance and Nicholas Grey, works by Barry Hale, and photographs by Richard Kern, Linsey Gosper, and Bleddyn Butcher. I guess that these artworks would come the closest to 'something that is in the 'top' things I own,' but ownership is not really a thing that interests me.
Please describe your latest dream in detail…
While neither my last dream nor my most symbolic (which is actually feeding into some writing I am working towards) but sometimes I dream of large bodies of water, limitless and vast oceans with giant waves. But rather than having these waves rolling and breaking, instead they move in ultra-slow motion or are even stationary, but vast, infinitely high walls of dark black water that tower above the 'action' – whatever that may be in the dream.
Whether people choose to read this as symbolic of my unconscious, or of my emotions, or as indicative of inner turmoil, or just because I grew up near the sea and enjoy looking at, hearing, and smelling the ocean, it is an image I am endlessly familiar with from my dreams and I find it exhilarating as well as potentially disturbing.
Which cartoon character, would you most like to see in a tribute sex toy, and why?
[Please draw a prototype of your design for our readers!]
God, I have no idea. If there was a cartoon tribute sex toy it should be to some kind of eye-bugging steel-and-flames hot rod art inspired toy I guess!
I have no idea what this should look like or how it would work.
Of everything you have done what would you most like to be remembered for and why?
I hope that people read my books, that they get inspired to create by something I've written, but that's all anyone can hope for, I mean, given the state of the world I'm not sure anyone will care in fifty years, you know.
As to one single project, I just think about the next one.
If people wanted to collaborate, buy your works, or just have a chat – how should they get in touch?
I'm pretty accessible on social media, Instagram and Facebook, I have a website at jacktext.net as well, I'm always open to discussing things with people.
I'm also helping to run the Transgressive Cultures Conference in Paris at the end of the year, if people are interested they should get in touch.

My books should be available via bookstores, people may have to order them in though. But they are also available from online booksellers, and also directly from the publishers.
Against Control can be purchased via https://eightmillimetres.bigcartel.com/product/against-control
Flesh and Excess is published by Amok: http://www.amokbooks.com/titles/flesh-and-excess-on-underground-film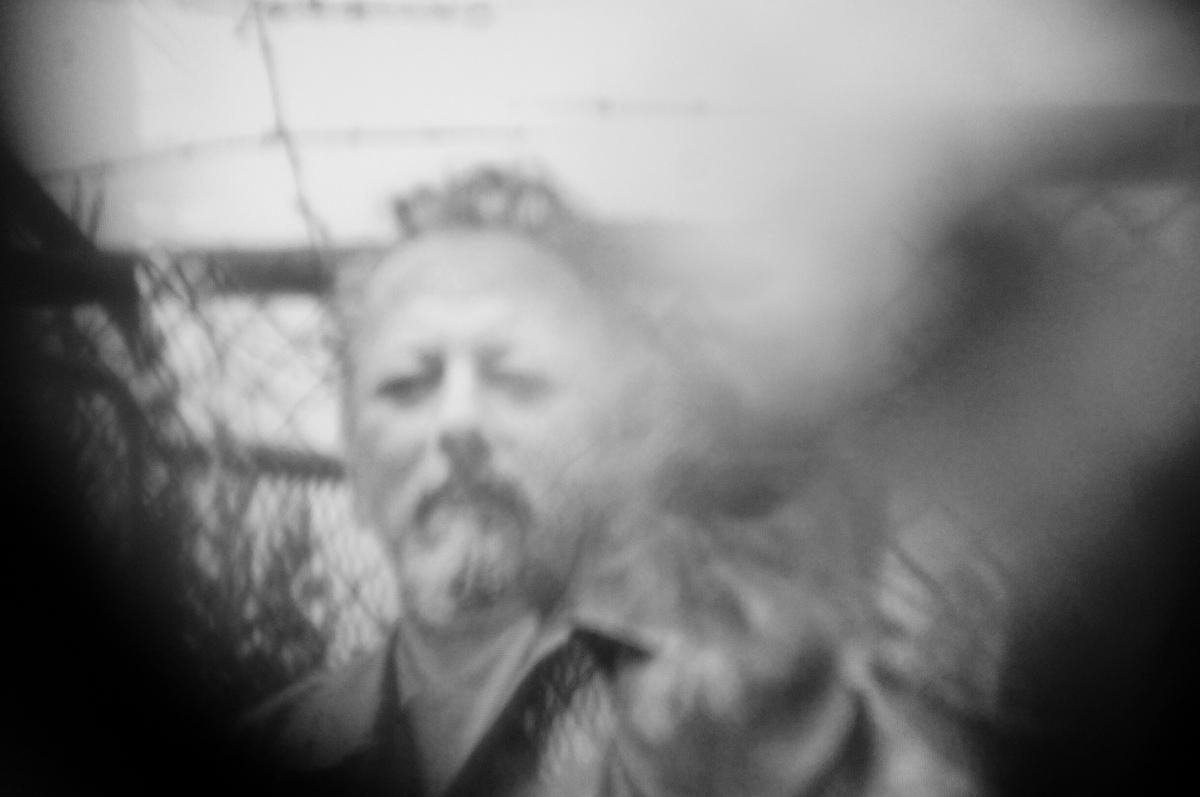 Links
N.B: The header photo of Jack was taken by Tyler Hubby in 2018.