In 2015 Jake began taking photos on an old analog camera of the many bands he was seeing perform around Sydney, Australia. He would share his photos online, with the bands he was photographing and at exhibitions. He has continued to document the DIY music scene in Sydney ever since.
With his photos an important record of the underground music scene in Sydney – perfectly capturing the vibe and raw energy that is live music.
He's also a musician himself, playing guitar since he was 13, a skill he's currently putting to use as a member of outfit 'Australian Idol.'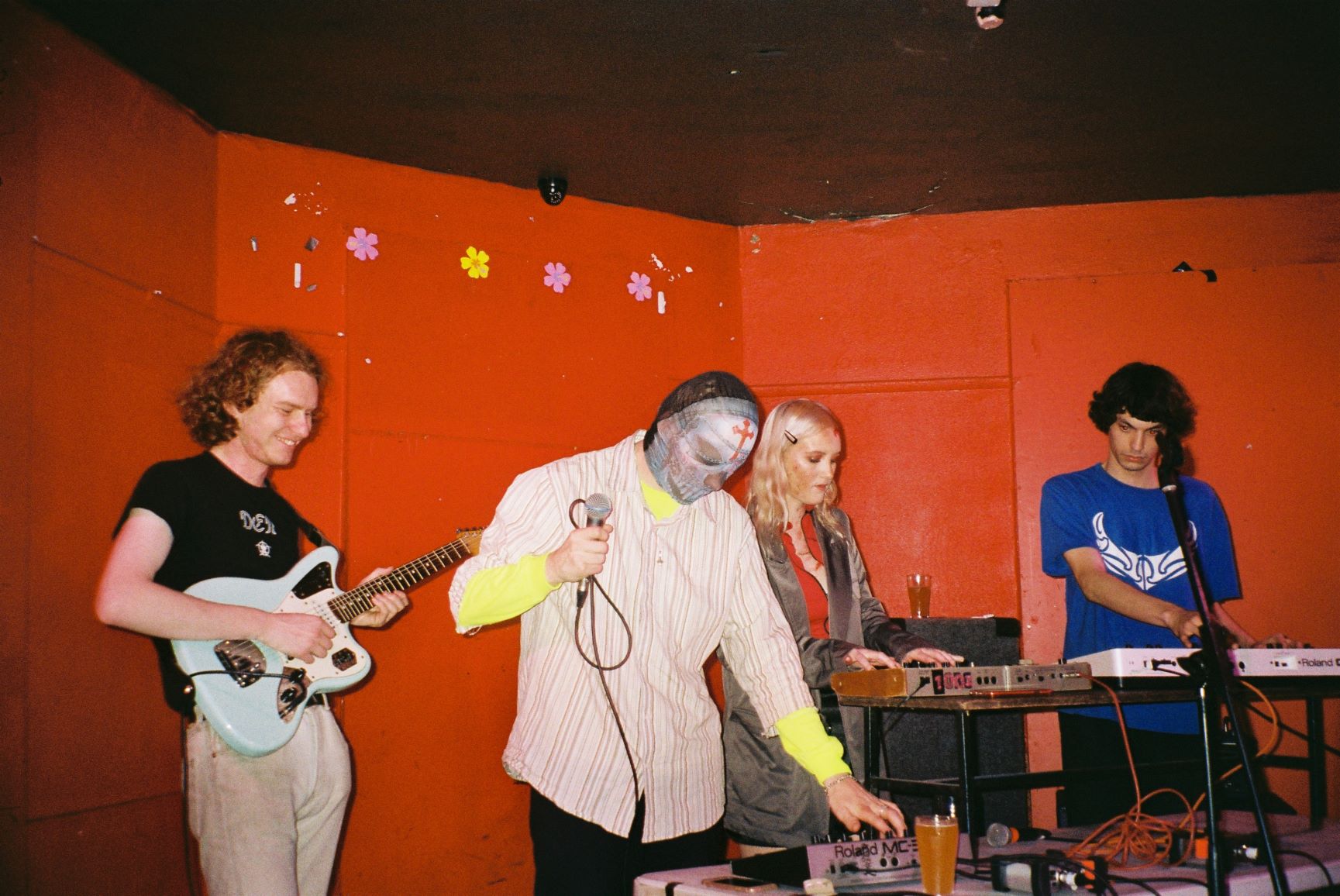 With Jake currently in isolation whilst continuing to share his extensive archive of photos online and 'Australian Idol' about to release a cassette with French record label Gone with the Weed, we sent Jake some questions to answer over email about music, life, photography and a whole lot more.
Read it all and see some of Jake's latest photos via the interview below…

Getting Acquainted
Name + D.O.B?
Jake Ollett
01/10/1996
City, State and Country you currently call home?
Sydney, NSW, Australia.
City, State and Country you're from?
Adelaide, SA, Australia.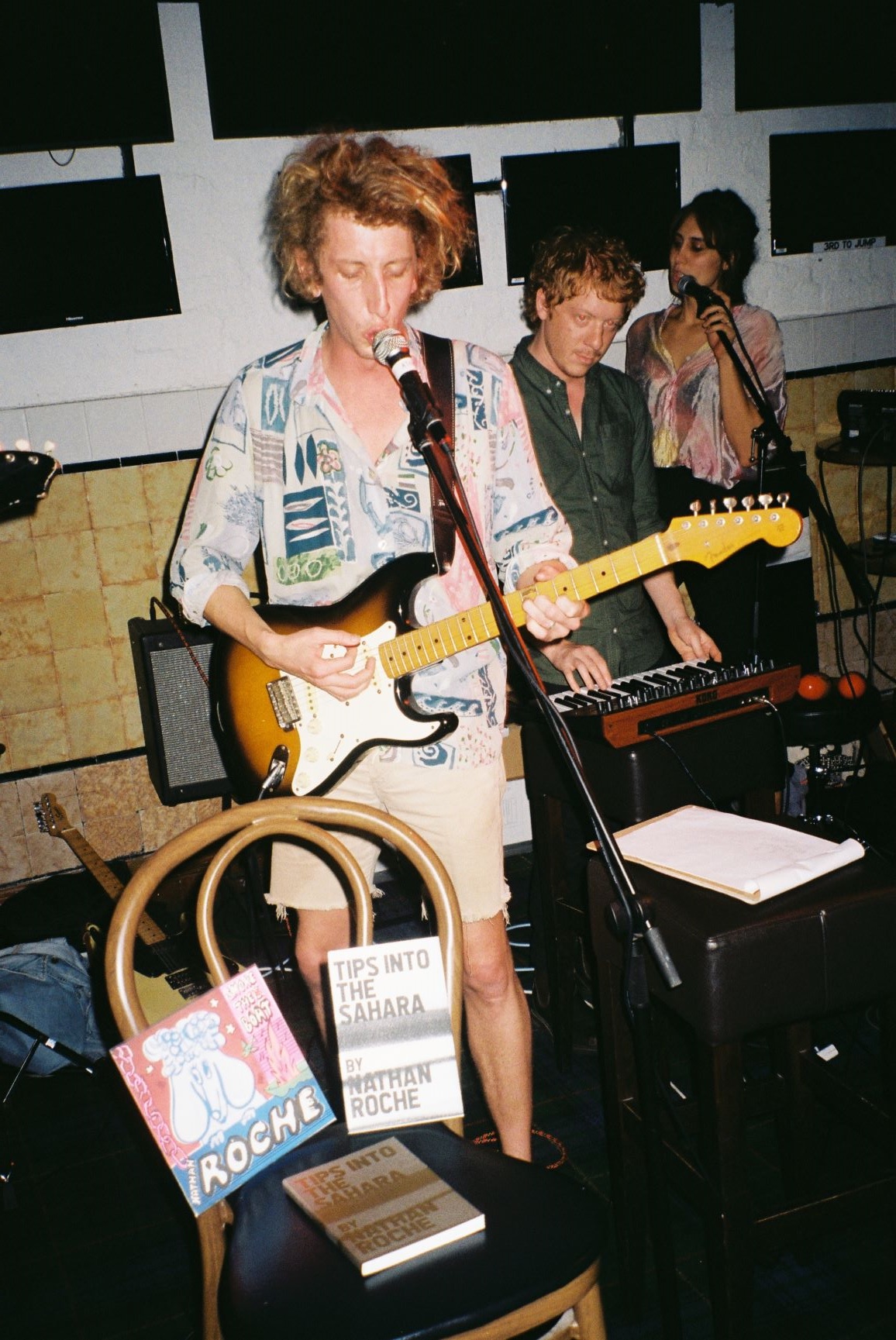 Please describe some memories from key stages of your life: concerts, art, toys, romance, comic books, hunting, school, politics, crime, religion… ANYTHING really!
* Age 5 – beginnings:
I moved from Adelaide to Canberra and then settled in Sydney. I was obsessed with Pokemon, dinosaurs, and Green Day. The dinosaurs eventually fell to the side, but I still love Pokemon and Green Day lol.
I used to have a holographic Zapdos (Editor: from Pokemon) card but one day my mum tossed out my whole folder of cards and I've never really recovered.
* Age 10 – continuations:
I'm not sure really, there isn't a lot that sticks out around this age.
My family are massive on basketball, so I started playing that but I stopped around 13 I think. I tried out a million other sports too but none of them really stuck.
I started learning guitar around 13 too, so I guess I was getting into music. I mostly listened to dad rock and pop punk, heaps of ACDC and My Chem.
* Age 15 – getting serious:
Started listening to a lot of psych and punk. Played too much World of Warcraft, CSS & COD, and Gmod. I was a bit of a nerd at high school.
In year 11 I had a history teacher who inadvertently introduced me to Marx and all that good stuff, so I ditched maths and physics and went all in on that.
Here I am now with a history degree.
* Age 20 – young adult:
Started taking piccies, went to lots of shows, started an arts degree at university, graduated with honours in history.
I went to Paris for a semester for my degree which was a lot of fun but I essentially did more or less the same as I do here: went to shows, took piccies, did an arts degree.
* Age 25 – adult mode:
I haven't reached 25 yet, but now (23) I've just graduated and I only listen to the Pogues.
I was meant to be moving to London in a week (my partner is from there), but that's obviously not happening yet. I'm tossing up a PhD in history, but also some general life/work experience prior is probably a good idea. The UK is an expensive place to do one, so maybe down the track when I get back to aus. Who knows : )
I discovered D&D towards the end of last year too which has been a lot of fun learning. If anyone wants to play remotely at the moment, lemme know lol.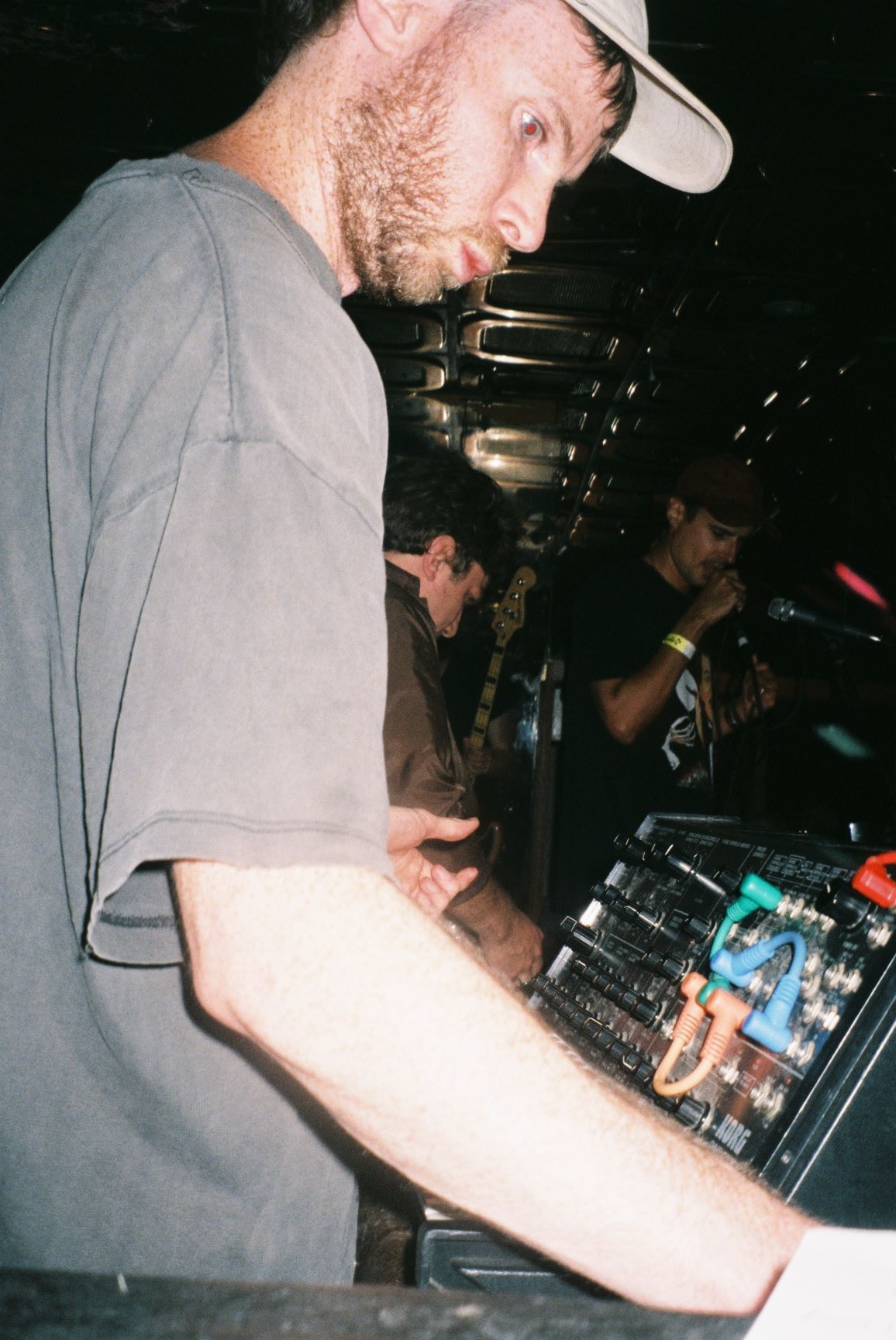 Art Questions
When and why did you first start to take photos and make music?
… and any pivotal photography and music related moment(s) / influence(s)?
I started in late 2015 because I was going to a lot of shows but I didn't really know anyone so it was something to do. Then it kind of just stuck and I'm still going.
What do you do for a day job at the moment?
… and how does your day job impact / influence your artistic practice?
I work for Levi's in their concessions in various department stores. It funds film and entry and drinks but it doesn't really have much other impact.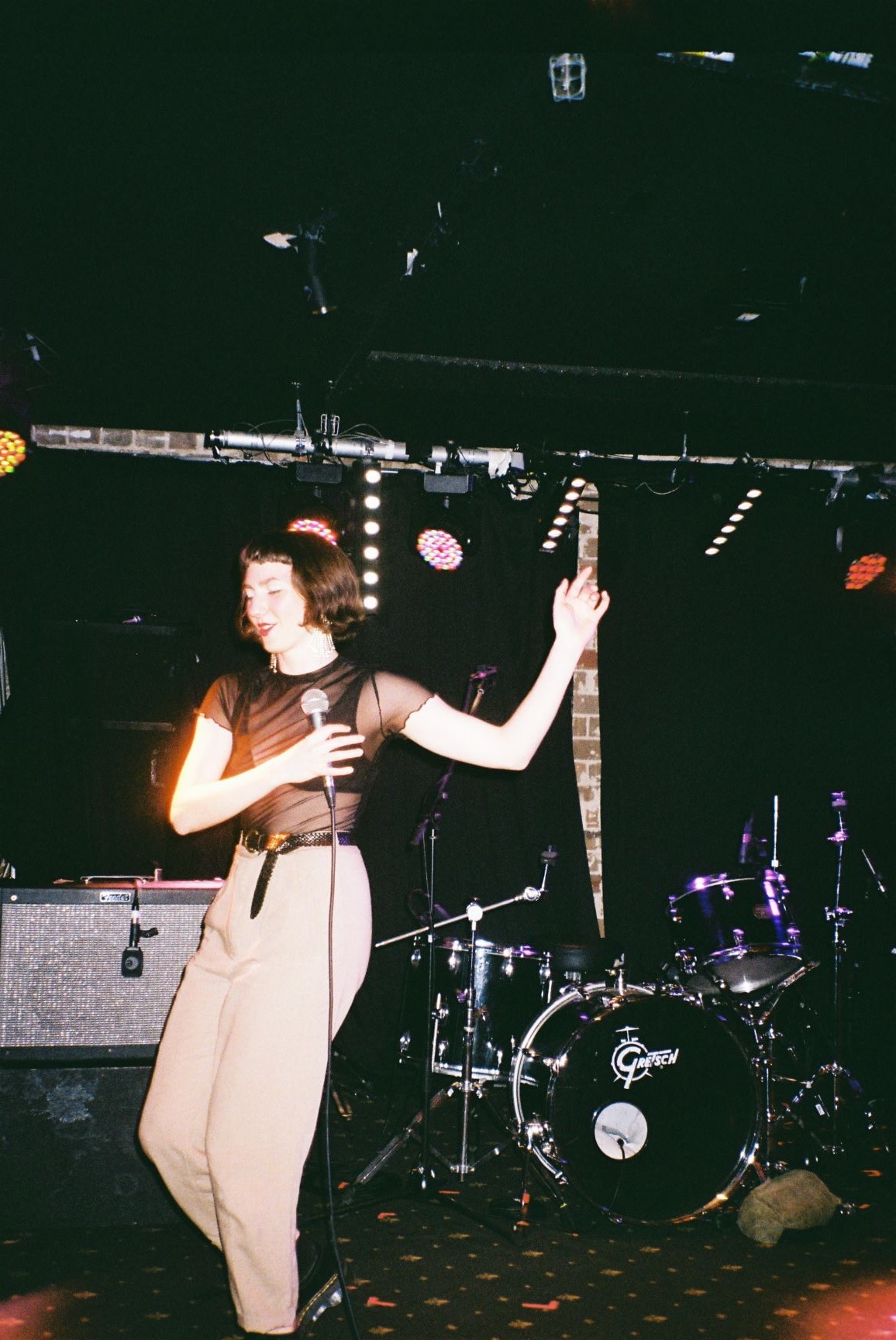 Please describe the usual process involved with producing your art?
– your photographs?
– Go to the show.
– Press a button 2-36 times.
– Go to Parramatta Camera House to get them developed.
– Share on the Internet.
You can access my archive at: https://drive.google.com/drive/u/0/folders/153G_mxeGd6JA_4GucJfS1RcFQBlYlFML
Its only properly organized up until mid-2018 sorry.
– your music, such as your work with 'Australian Idol'?
Jack writes a drum part and then Grace, Ishka and I play stuff until it sounds okay and then Jack changes the drum part and we play something a bit different.
Sometimes we try come up with a third section too.
Favorite other photographers, musicians and bands?
@chelseasienna (AKA Chelsea Sienna King) & @sabinarysnik (aka Sabina Rysnik)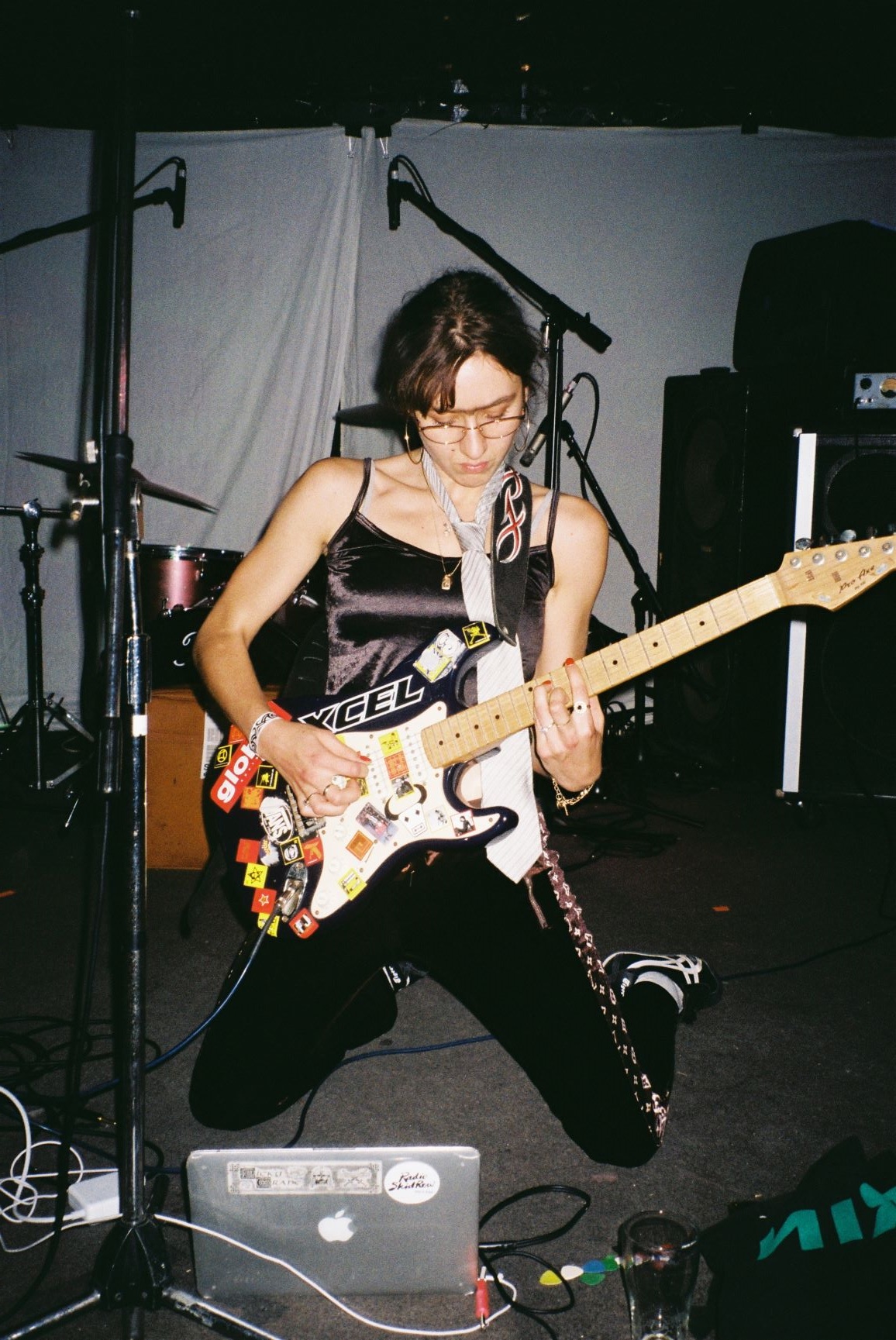 Any projects you want to hype?
Australian Idol have a tape out soon on Gone With the Weed in France.
There are delays (as with everything at the moment) but its on the way!
Listen to Press Release & Music on Hold & G2G
If people wanted to work with you, have a chat, or buy something – how should they get in touch?
Through Instagram is usually easiest, @jakeollett
My email is jollett96@gmail.com if you prefer that.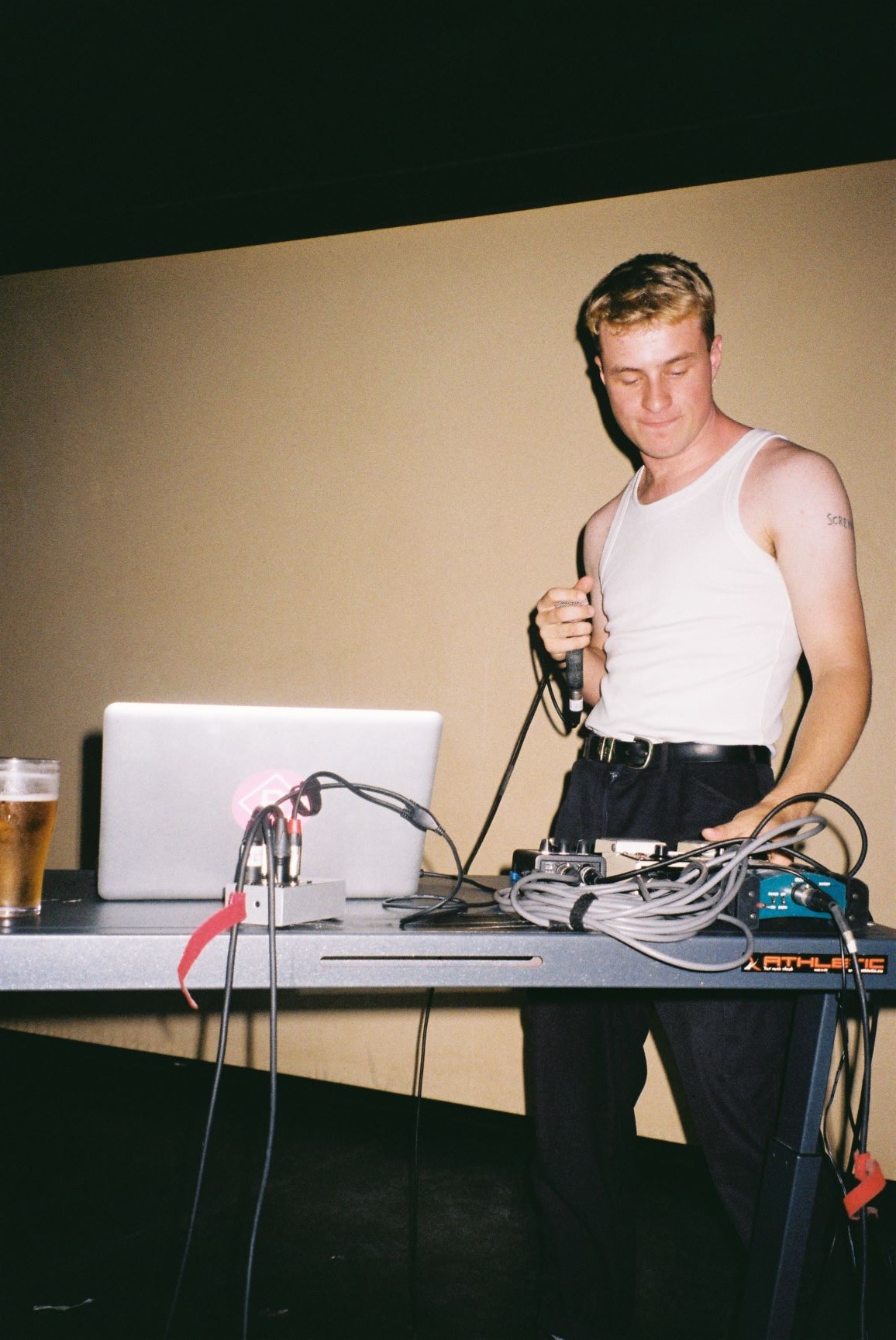 COVID 19 Questions
Covid is impacting us all, bringing with it fear, sickness, financial stress and showing both the best and worst aspects of humanity…
Please share how Covid is affecting the various aspects of your life, namely:
– Your art practice?
With no shows happening I can't take photos anymore, though, I hadn't been pursuing them very seriously most of this past year while I completed my honours anyway.
It's been nice digging up old photos though, I reckon I peaked around 2017-18 anyway so it's the perfect opportunity to relive glory years.
– Personal relationships?
They're going strong.
– Mental health?
I'm doing alright! I'm doing puzzles, playing video games, and watching movies with my partner all day.
I've started exercising for the first time in my life too.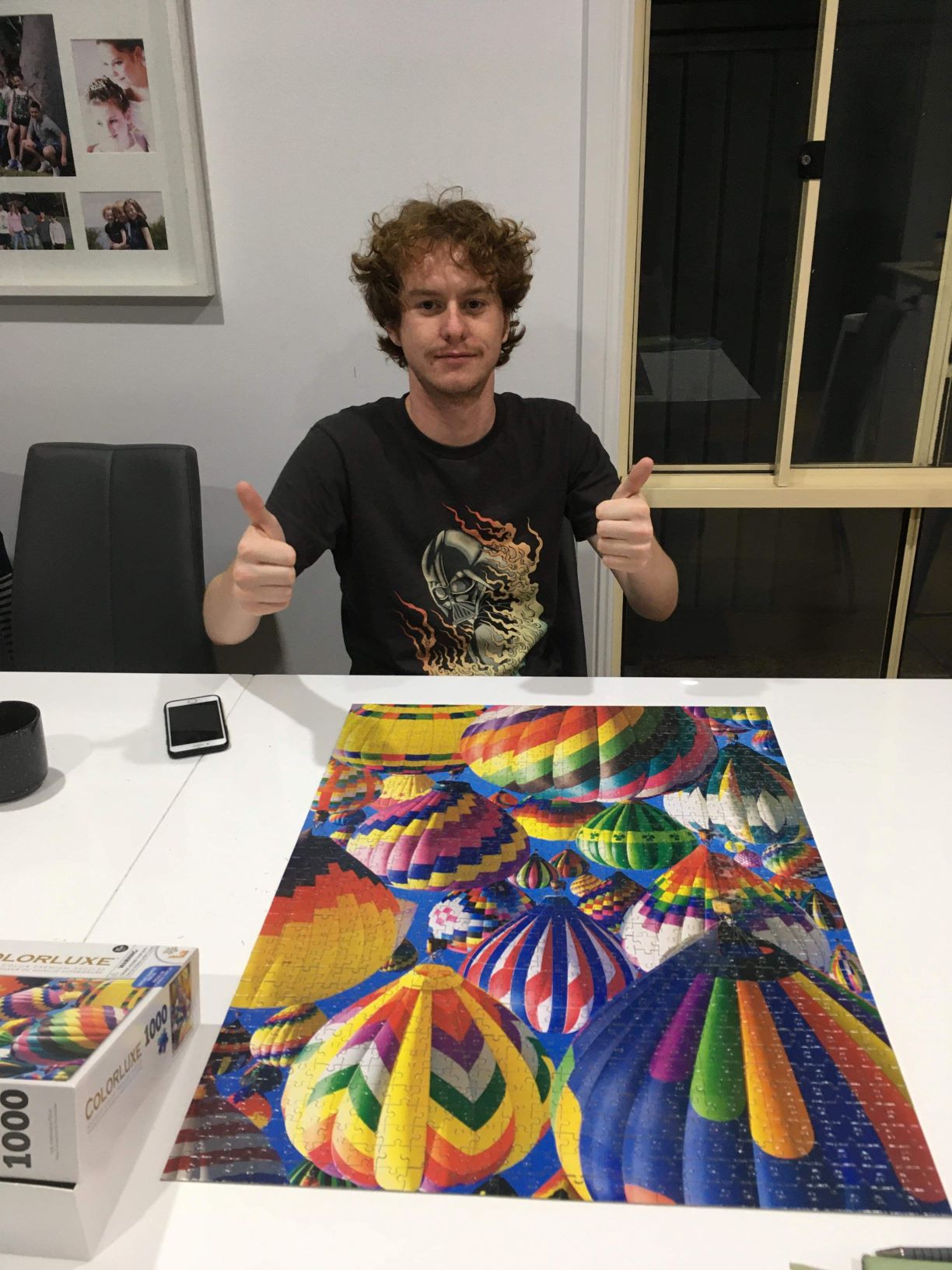 And what lasting affects do you think Covid 19 will have on humanity in the short, medium and long terms?
Who knows. The constant speculation is getting exhausting and I'm not qualified to say.
One can hope it'd lead to some wealth redistribution and greater equality, though it looks like it may be used to further entrench the opposite.
On a lighter note, what is your lockdown outfit of choice?

My biggest decision of the day is whether I commit to jeans or if I stay in tracksuit pants/pajamas all day.
At first there was a lot of trackies but now I think jeans are winning out.
Odds and Ends
What impact has punk culture and music had on your life and creative expression?
…and what does "punk" mean to you anyhow?
I've always loved punk music and I've always had a DIY (lazy) approach to photos so its clearly had some impact.
But theorising over the meaning of punk is trite, its been 50 years.
If you could live in any place, during any historical era – where and when would that be? …and why would you choose that time and place?
I'm sticking with the present.
It's when all my friends and family live plus I get to enjoy the various failures/successes of the past anyway.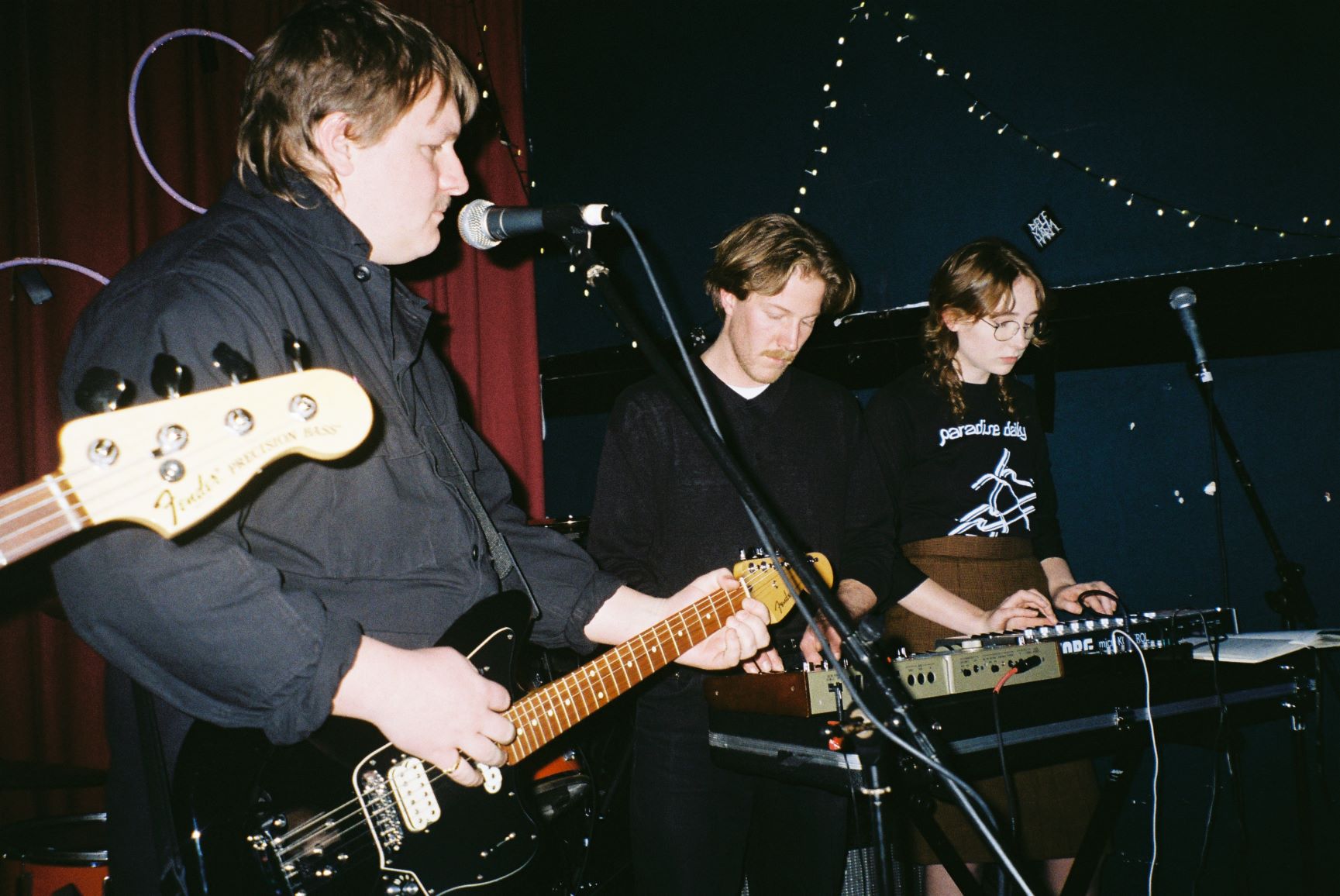 What role did toys play in your childhood(s)?
I loved toys growing up. I had hundreds of dolls and figurines and cars and the sorts. My grandparents had actually held onto a massive bag of them until quite recently.
I've been playing video games as long as I remember, starting on N64 and PS1.
I've recently started on D&D too, so I guess toys (in some fashion) have always been apart of my life.
What do you think the Australian zeitgeist is today?
Genocide denial.
Who was your 1st crush and why?
I think maybe Misty from Pokemon?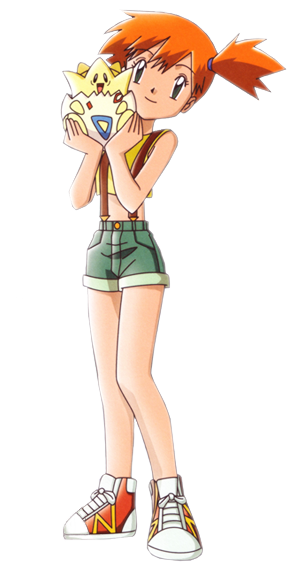 What are the top 3 items you own?
[Please include photos or drawings of them!]
I recently started a preventative inhaler for my asthma and that's been life changing. I haven't taken the usual Ventolin/inhaler since.
This is the only top item I have and need in my life.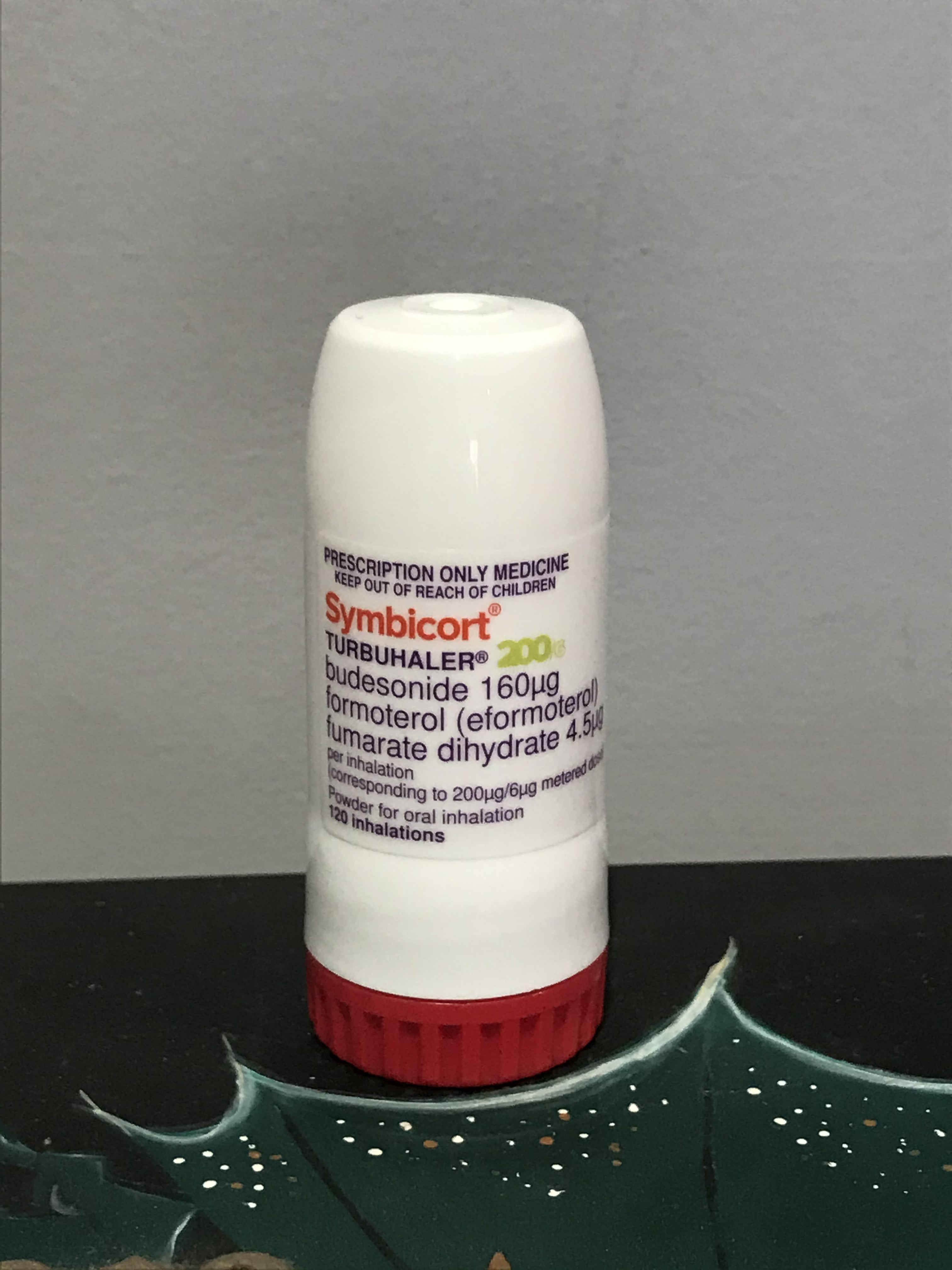 Please describe your last dream in detail…
I haven't really been remembering any of my dreams lately, sorry. I dreamt my partner had ripped her Bladee shirt last night (lol).
A few nights ago, there was something about a swimming pool?
I wish I could provide more detail but I can't remember.
Of everything you have done what would you most like to be remembered for and why?
?
Links