Edwin Salas is a South American artist primarily working in the mediums of performance, puppetry, woodworking and painting. Through his work, Edwin explores themes such as childhood, trauma, rebellion, protest, romance and death. Which he draws upon to inform his chaotically joyous, and technically brilliant art.
Having endured a painful childhood filled with poverty and death, Edwin has spent his life as an artistic vagabond, travelling the world developing and practising his craft to much acclaim.
Two years ago Edwin arrived in America were he was inspired to return to a pivotal aspect of his youth – namely toys. Using the woodworking and character creation skills he leaned through puppetry, to create innovative and playful wooden figures and automatons.
With Edwin elaborating,
"It's two years I live in USA, second married, but I leave to make principal puppet performance like work, return to make visual art and toys.
Discovering the concept of bootleg, you know, when I was kid not have toys, if I have some was a bootleg toy, and hate it. Now I fall in love with this culture and love to do it.
With the money I take to selling my art, now it's possible to buy the toys I always dream of in my childhood."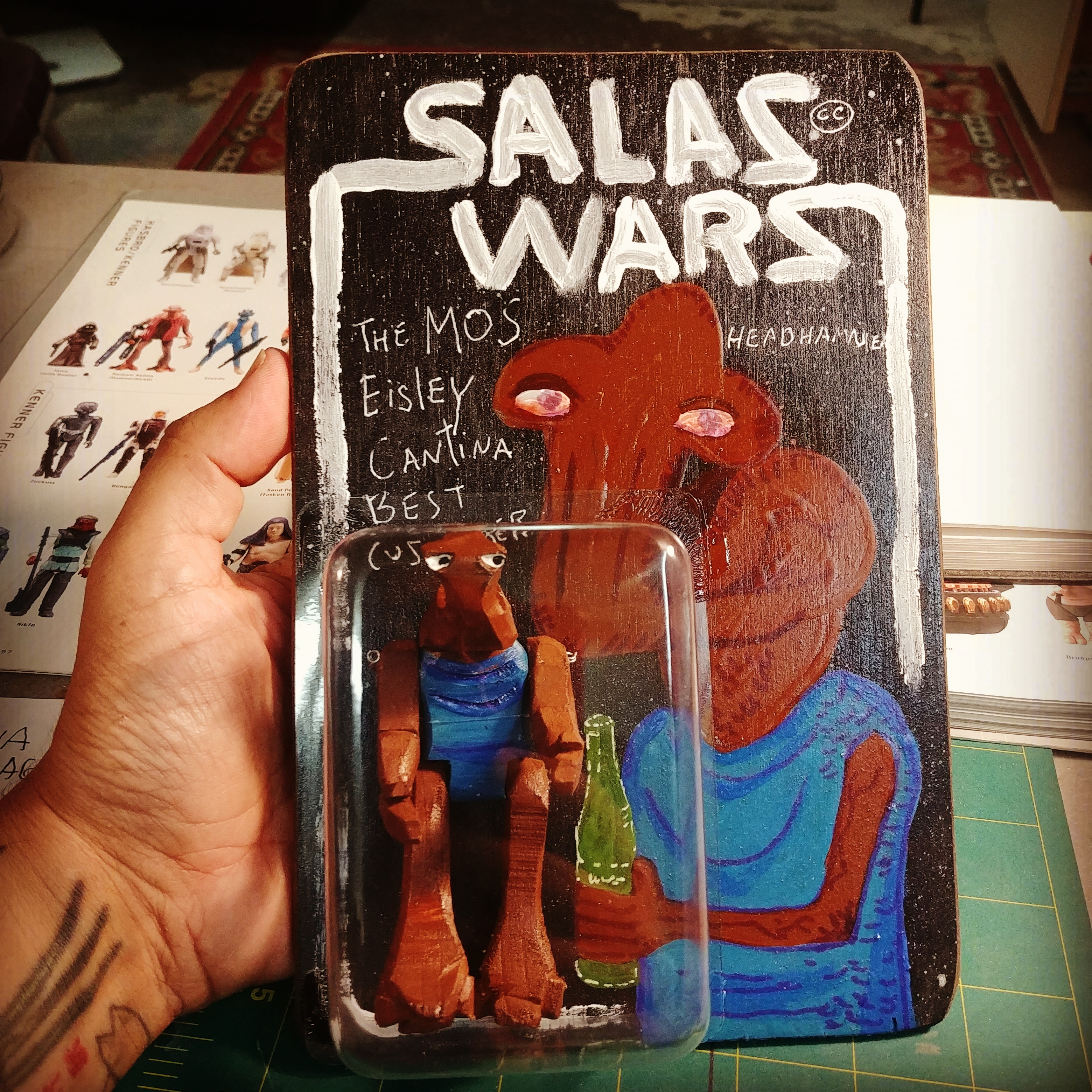 After having his wooden designer toys displayed at the DKE Toys booth at Designer Con this month, we thought now was the perfect opportunity to ask Edwin some questions about life, art, puppetry, his love for toys and a whole lot more!
Read it all via the interview below…
Getting Acquainted
Name + D.O.B?
Edwin Salas Acosta aka Edwin Salas Art.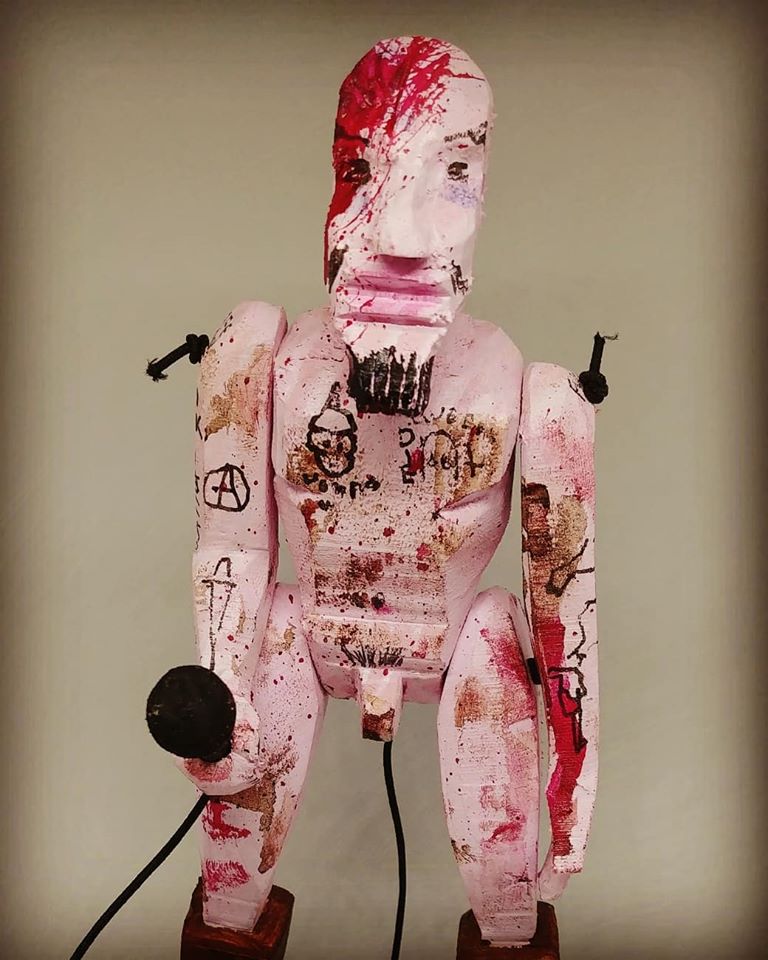 City, State and Country you currently call home?

Asheville, NC, USA.
City, State and Country you're from?

Mexico City, Mexico.
Please describe some memories from key stages of your life: concerts, art, toys, romance, hunting, school, politics, crime, religion… ANYTHING!
* Age 5 – beginnings:
It's my empty historic time because after the death of my Mom (she was murdered) I was with different houses to live in Mexico and all its confusion.
Between 5 to 10, I build all my toys, with trash, wired and toys to finding in the trash.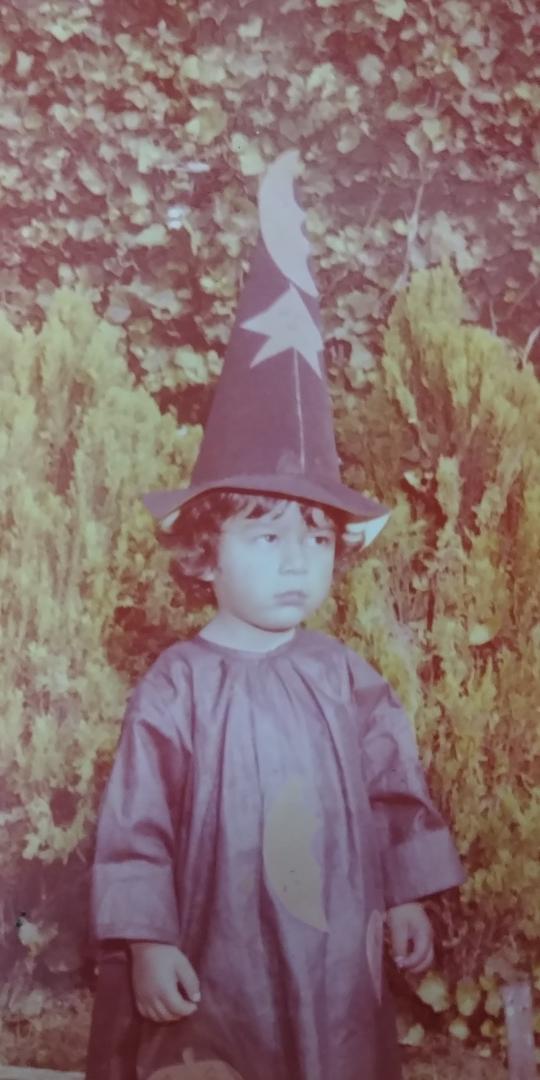 * Age 10 – continuations:
I live at Costa Rica, at this age I was so poor, some time we not have for eat, but I want to have a lot Star Wars toy.
One day finally I found one in the trash in the rich neighbourhood, was 8d8 android, but someday two rich kids take me my figure and destroy. After 35 years I bought one of 1983 and made me a tattoo with the 8d8 in my left arm.
At 11 years old I made my first puppet performance and take 20 dollars.
* Age 15 – getting serious:
I had my first cassette of Iron Maiden, "The number of the beast" I continue to hear Maiden.
For this time, I finish to made puppet performance, I took good money, but I feel embarrassed about the people to watch me play with dolls.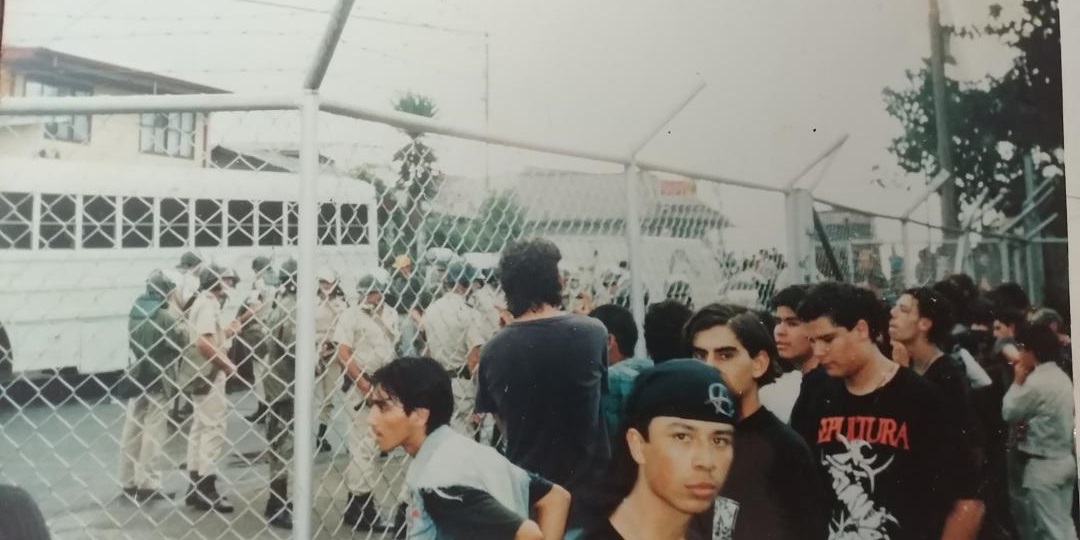 * Age 20 – young adult:
I begin to study in the college for teaching art, but I leave the college because I did not find a good job for pay the college, I was vegetarian and work in a place like KFC, for survival.
* Age 25 – adult mode:
I founded in Italy my first puppet company with Maria Teresa Trentin at Treviso.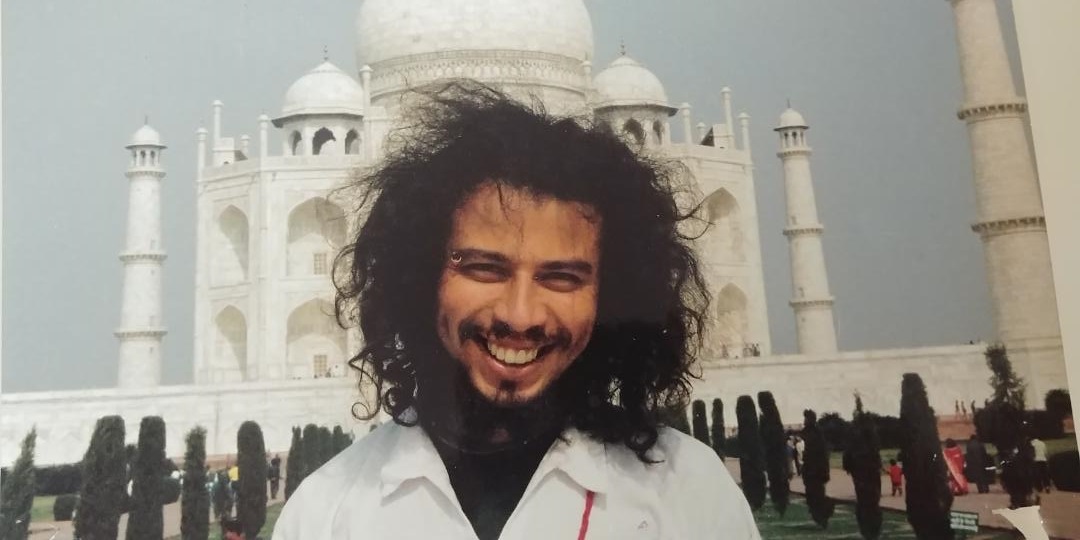 * Age 30 – fully formed:
I made a performance about the pedophilia relation of Lewis Caroll and Alice Liddell.
* Age 33 – meanderings:
My daughter was born Amapola, what mean Poppy flower.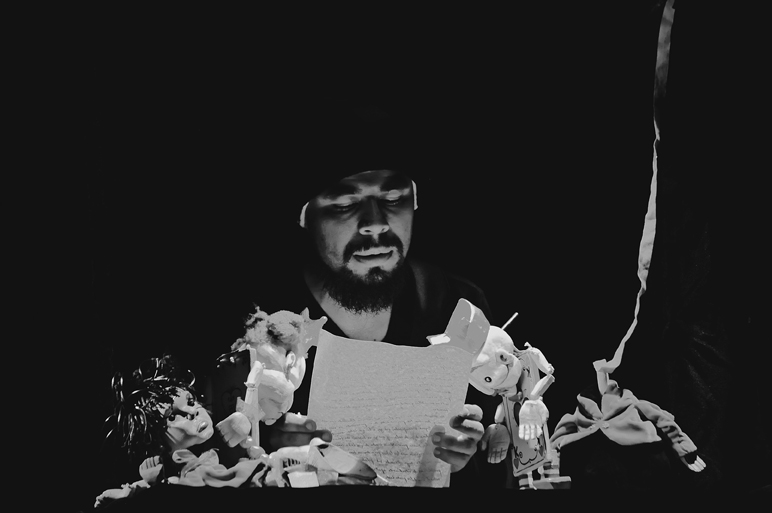 * Age 40 – middle age creeping:
Was my birthday in Paris, I want to have a new impulse in my life like an artist. In this period of my life, incorporate the contemporary dance and the Butoh for instinct.
(Editor: Butoh is a modern style of dance and movement originating in Japan in 1959 or so)
* Age 45 – middle age meanderings:
Well, it's two years I live in USA, second married, but I leave to make principal puppet performance like work, return to make visual art and toys.
Discovering the concept of bootleg, you know, when I was kid not have toys, if I have some was a bootleg toy, and hate it. Now I fall in love with this culture and love to do it.
With the money I take to selling my art, now it's possible to buy the toys I always dream of in my childhood.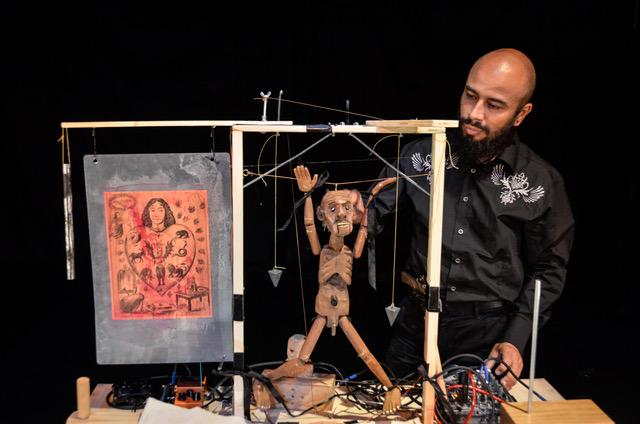 You have travelled and lived all over the world during your life… What are some of the favorite places you have visited? And what is it about them that you so fondly remember?
Italy for the place I learn to make wood puppets. 1999.
Greece, my first time with tear gas. 2010.
Costa Rica my childhood. Not a happy time.
Taiwan, one of my productions "Macbeth."
Ecuador near Amazonia, I made a workshop of shrunken heads.
Colombia, I met my favorite artist Chavela Vargas.
Cuba, crazy man kidnapped my string puppet of the dead in the middle of the Performance.
Guatemala, the trial of general of the army to participate in the Genocide of the Mayas in the 80s with the help of the CIA, near 250 000 Mayas was murdered.
The Czech Republic. To watch the most amazing automaton the Prague Astronomical Clock.
Poland. To be part of the most important art festival in Europe.
Austria, the strudel.
Switzerland, to begin exactly the performance after to ring the bells of the town.
Spain. The best cider in the world.
France. One of my biggest love and to watch for first time Pippo Delbuono theatre.
Nicaragua. the people are amazing after to suffer a lot in his history.
India. The most violence and peaceful place in the world, to be one week with Tibetans monks.
Mexico. It's all the emotions at the same time. Death alive by the hand.
The USA, my second marriage, to live with the bears in Asheville and discover my new way to make art: TOYS.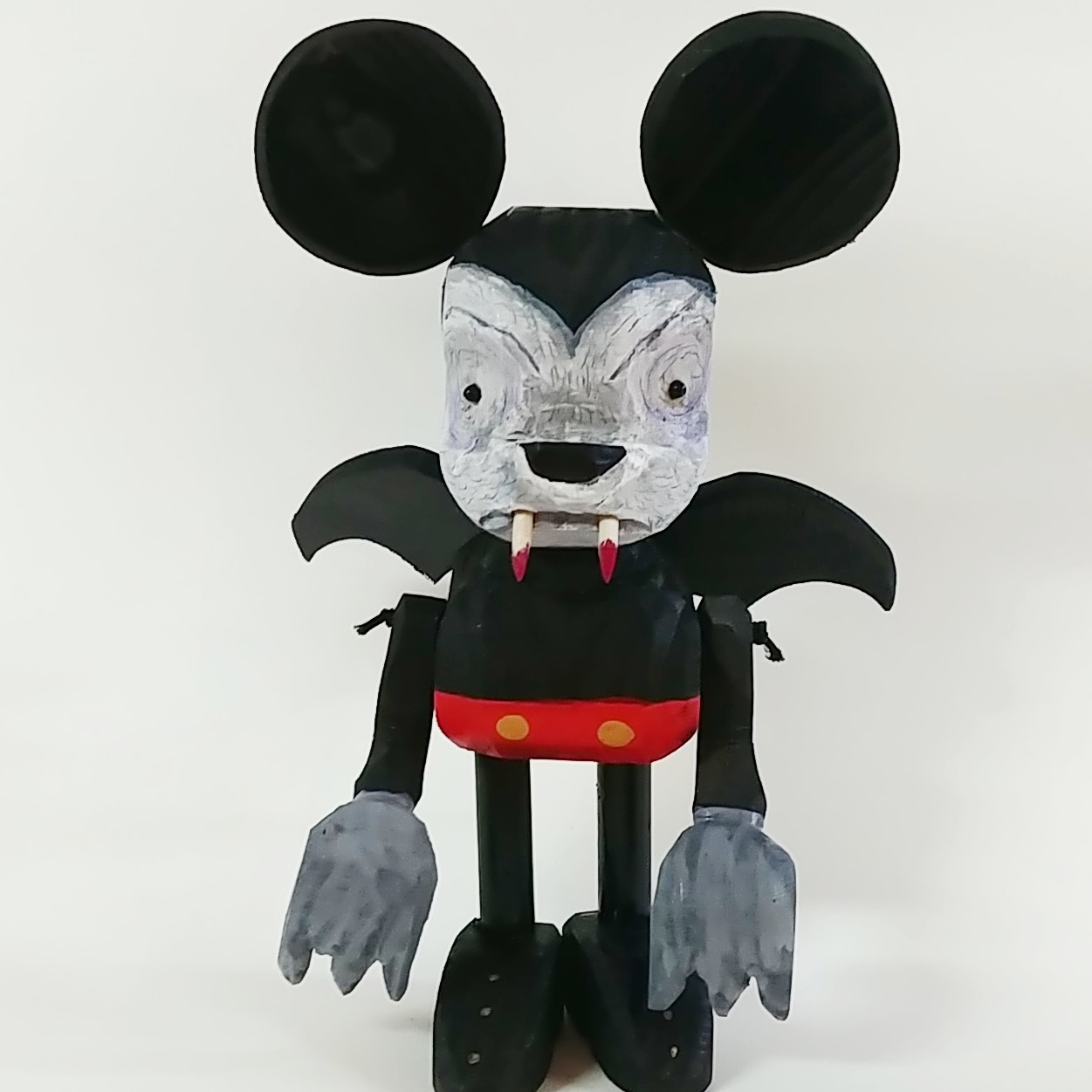 Art, Design, and Toy Questions
When and why did you first start making art of any type?
When was a kid for no have toys, but official begin in Italy 1999 for to sale. But to make art toys like concept and bootlegs, near one year ago.
And most of 25 five years puppets in wood.
… and any pivotal artistic moment(s) / influence(s)?
To be in the USA and want to sell my art, I understand for to be near to the customers, I need to make pop art, but with my style and black humour, one of the first artists I met was Mr. Blank Toys and my friend Keith Shubert of 'Toybox Theatre.'
Please describe the process of producing your wooden puppets and toys?
First I made a research about the pop culture of the 80s, I choice a subject, and made the sketch.
Technical design.
Choice the wood and cut in the saw machine. The square pieces, the profile I made with a band saw.
The details I made with the carver tool and carving knives, after grain, make the holes and possible mechanisms.
Painted and put eyes.
Assembling the parts.
Some time I make the art card with mix media.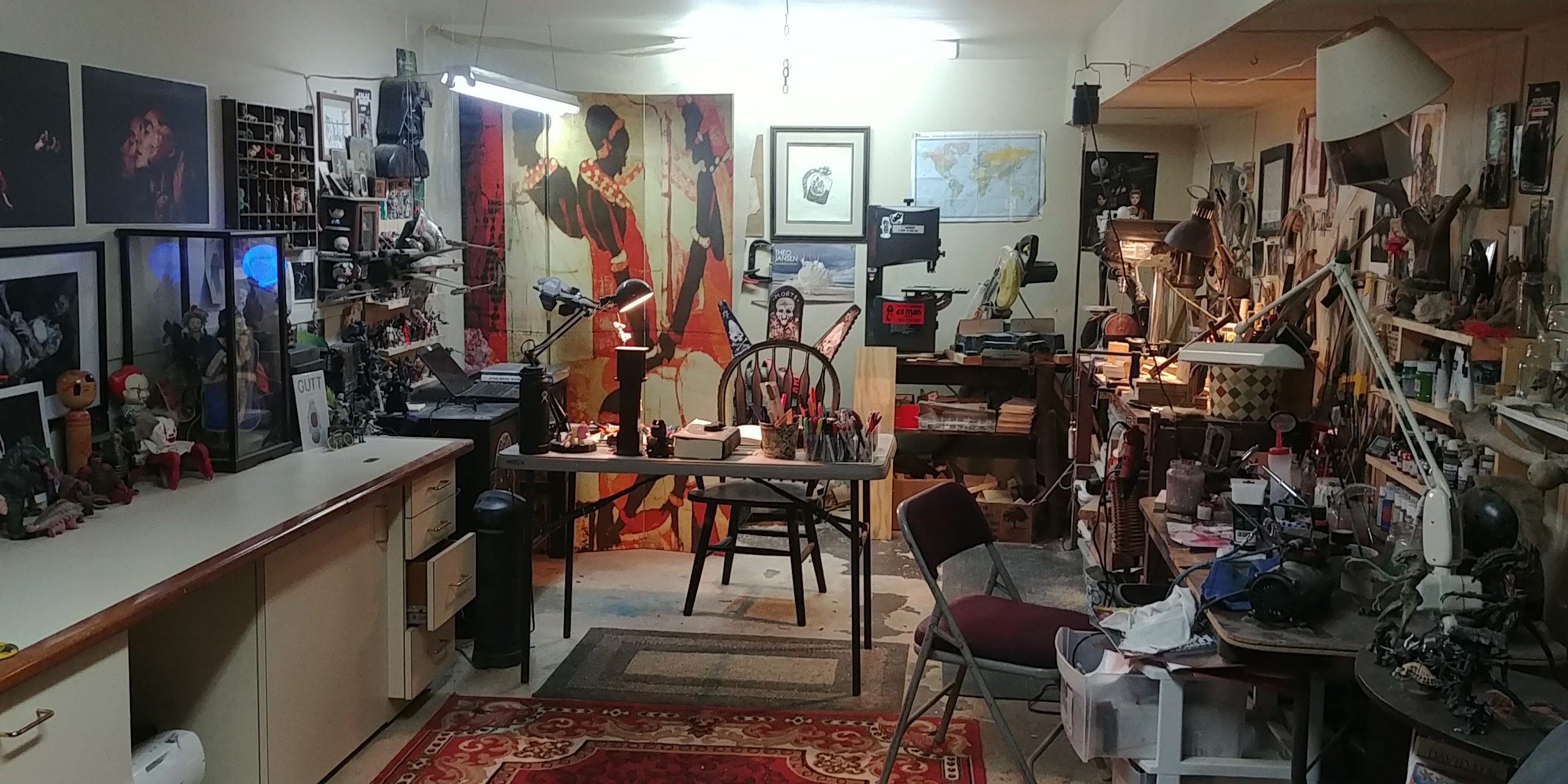 Worst aspect(s) of the art hustle?
Maybe you can be rich, but you are free.
Best aspect(s) of the art hustle?
To be free to make anything.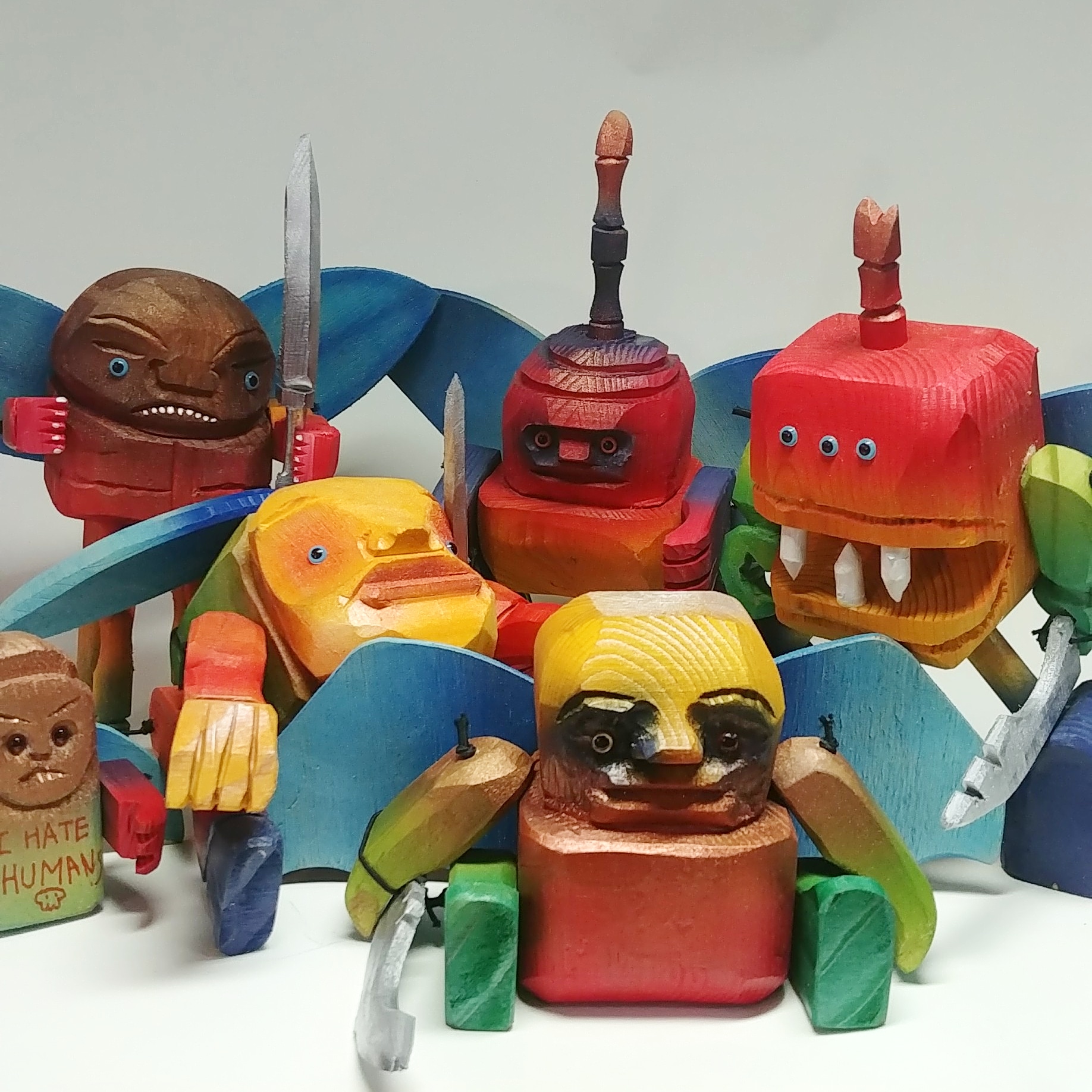 Favorite other artist(s)?
Mr Blank, Killer Bootlegs, Cosmic Evil Toys, and all the anonymous bootlegs makers in all the world.
Any projects you want to hype?
My character "The sad children of the forest" with his comic.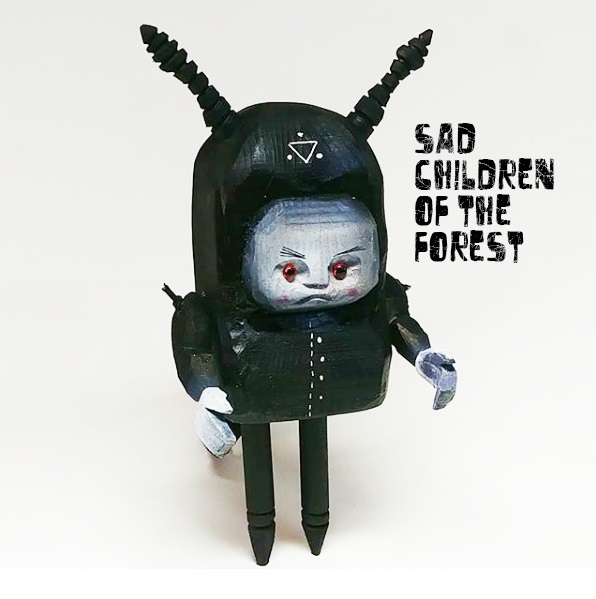 If people wanted to work with you, have a chat or buy something – how should they get in touch?
Email: brujerias2000@yahoo.it
Instagram @edwinsalasart
Odds and Ends
If you could live in any place, during any historical era – where and when would that be? …and why would you choose that time and place?
Edo period in Japan, and be BunRaku puppeteer.
What role did toys play in your childhood(s)?
I do not have toys, I remember only one, battery robot from Asia of 12 inches.
But after my house burn with the only toy to my mom give me Superman you can hang in the ceiling and have little motor to fly.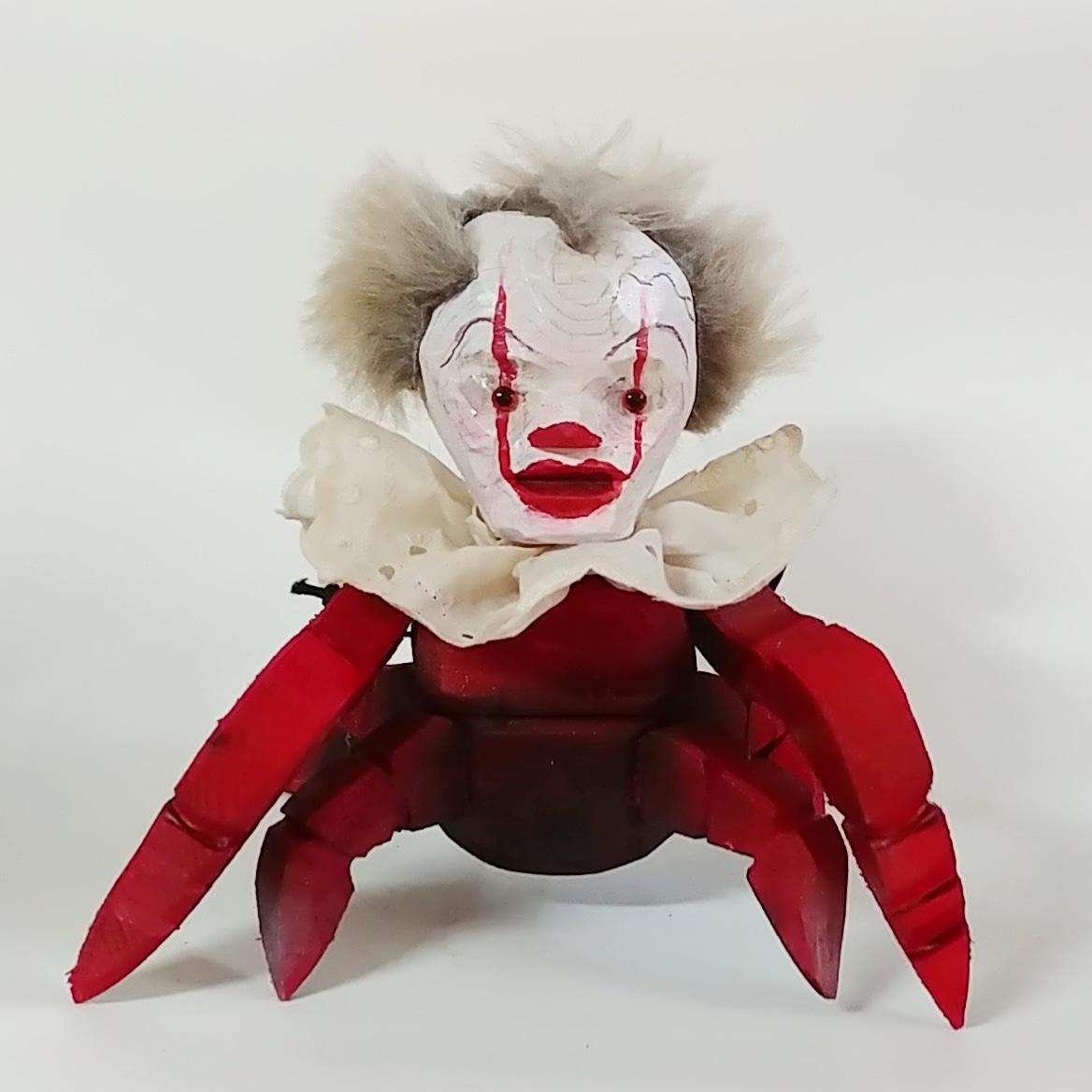 Drugs – waste of time or gateway to the universe?
I never took drugs in my life. I'm a boring person.
What do you think the Global psyche / zeitgeist is today?
It's a perfect puppet show, but not funny, with no future and a bad end.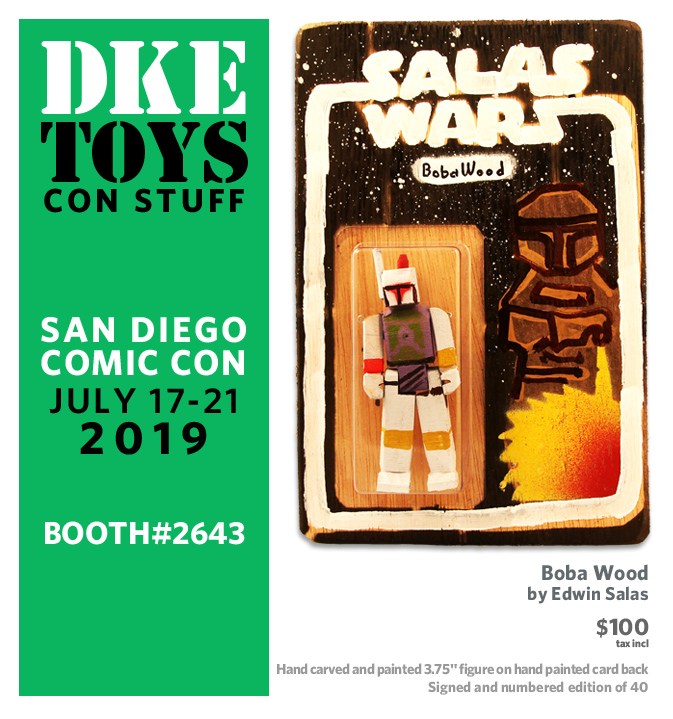 Who was your 1st crush and why?
At 20 years old, with a girl for me was blue "la niña Azul",
Does sex change everything?
No, depending on how important is the body for the people to have sex.

What are the top 3 items you town?
[Please include photos or drawings of them!]
Bears, woodchucks, and mushrooms.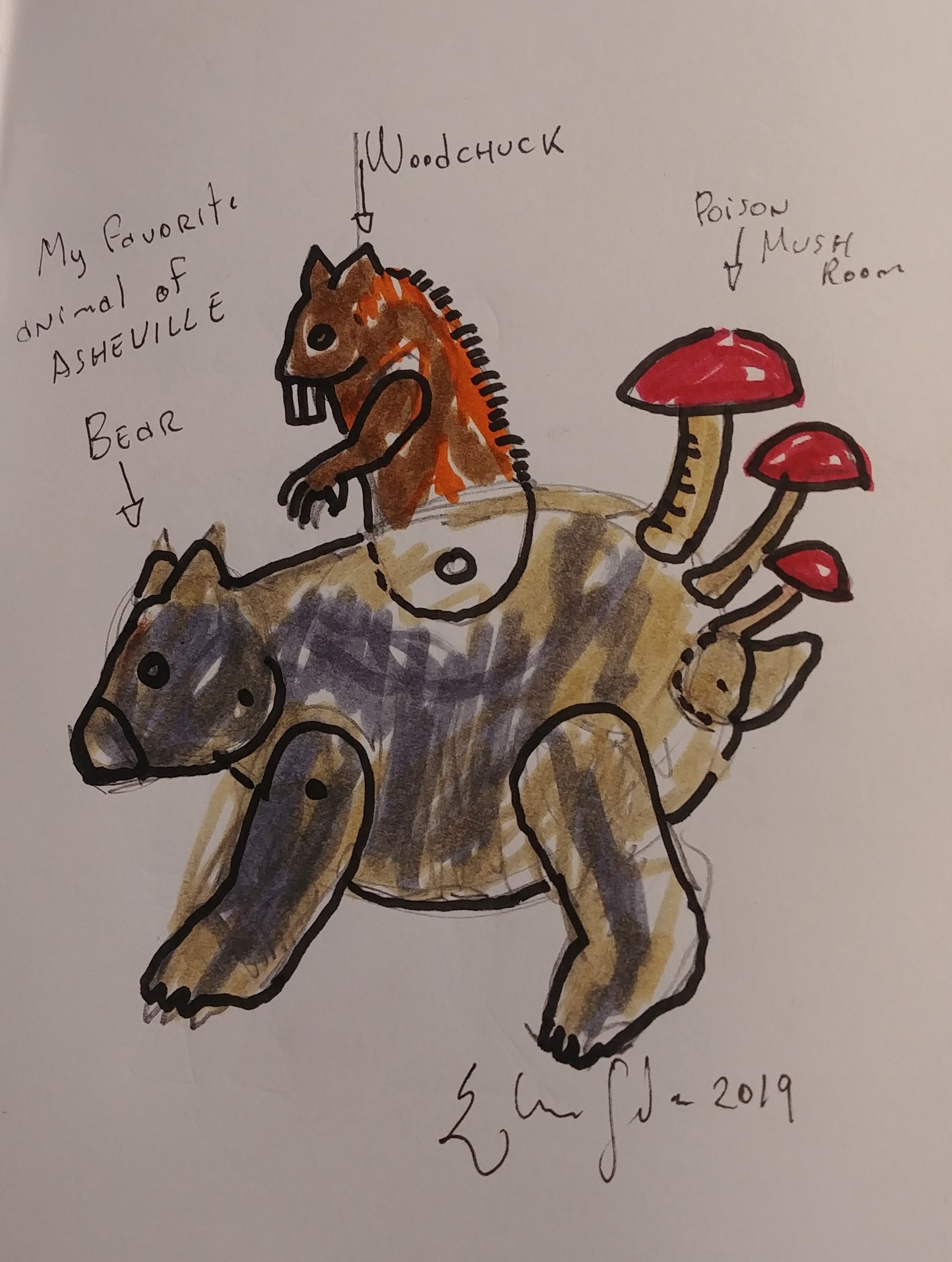 In a battle between the classic puppets: Pinocchio Vs. Kermit the Frog – who would win in a fight and why?

Pinocchio hunt the frog for his starving dad.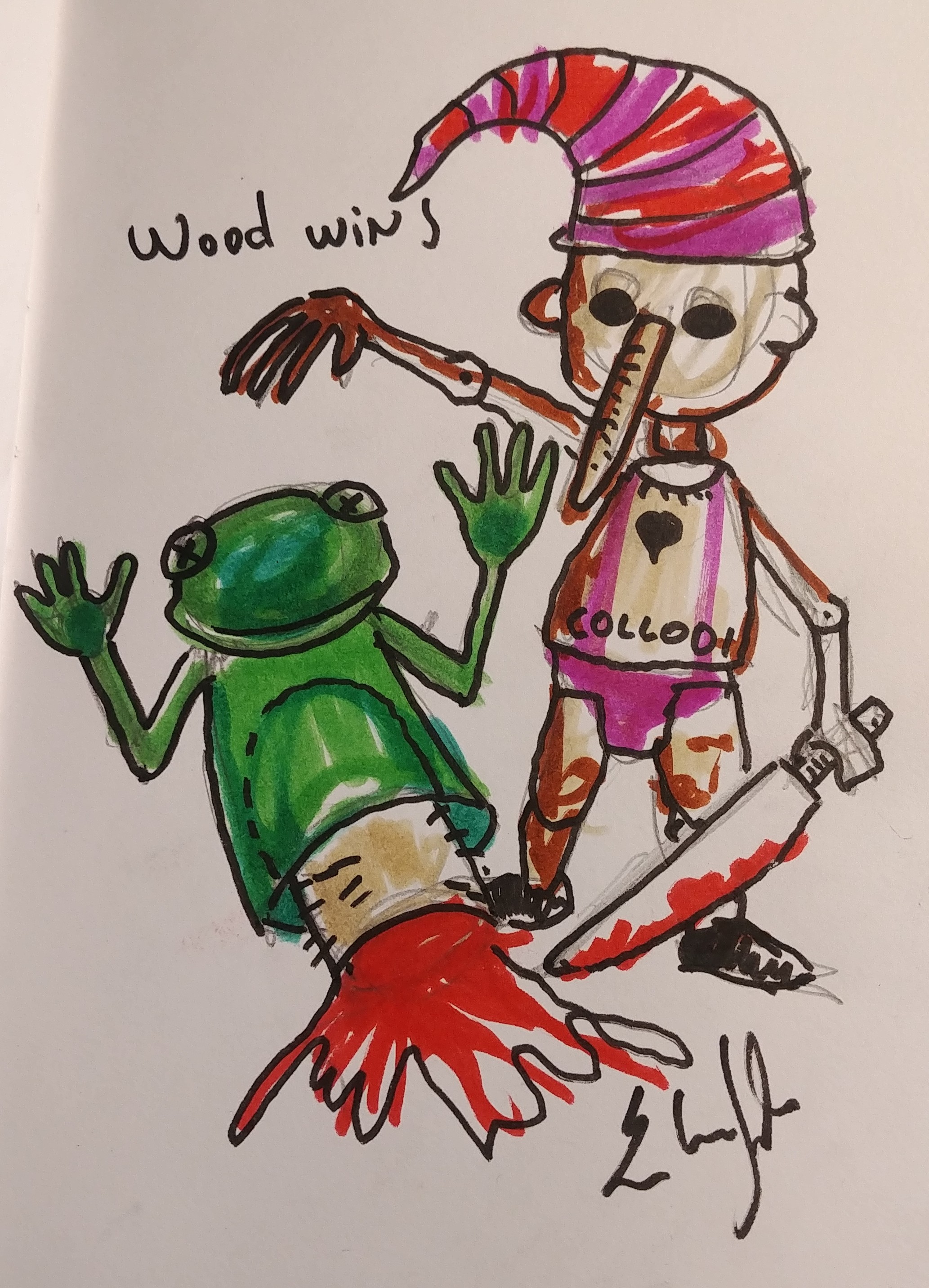 Which cartoon character, would you most like to see in a tribute sex toy, and why?

Dumbo the flying dildo.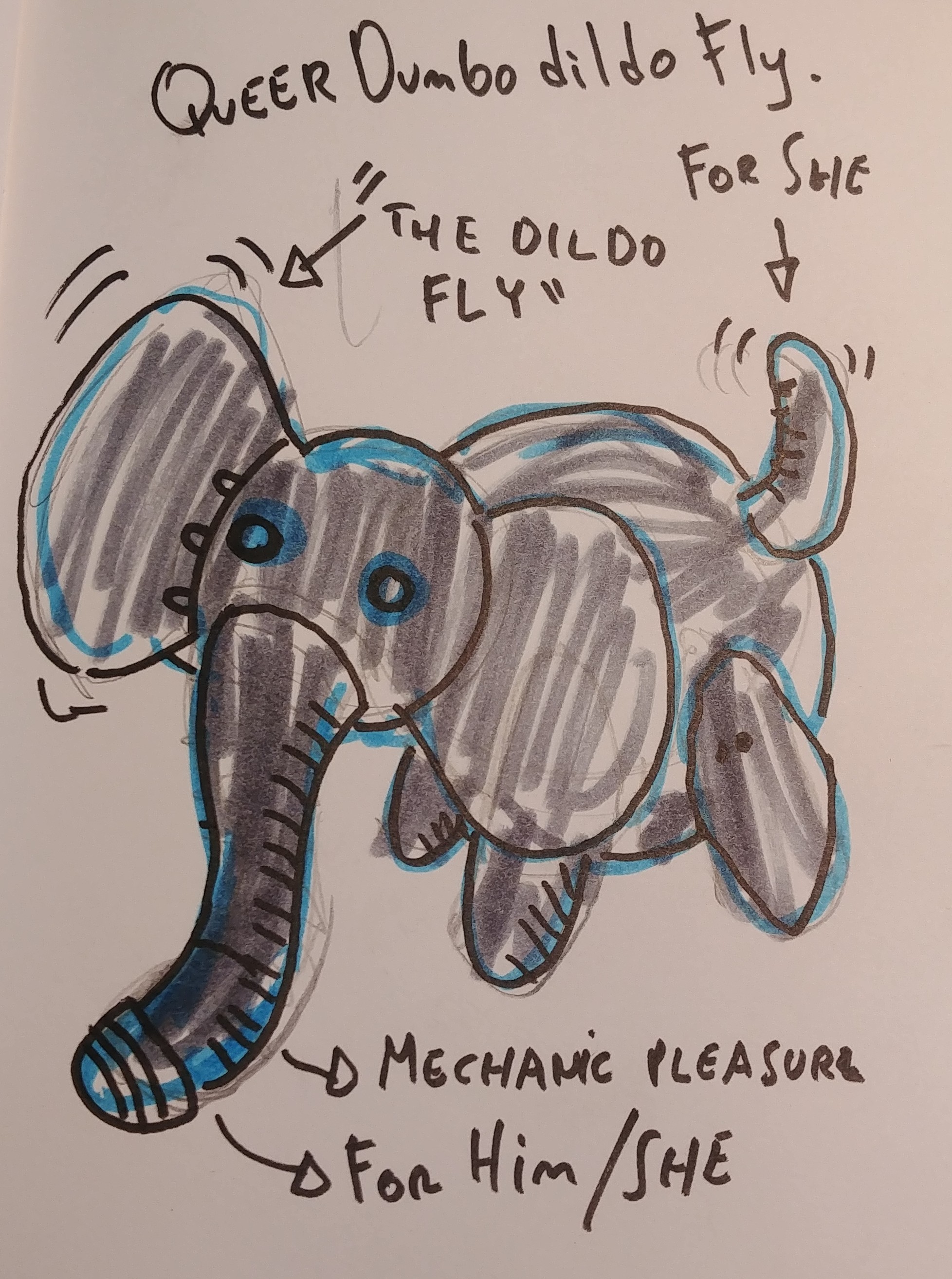 Please describe your latest dream in detail…
Sorry, I wake up to make my coffee and forget to write my last dream… I dream about this.
After I wake up, I write my dream was this, and after I wake up after to have this infinite nightmare.
Of everything you have done what would you most like to be remembered for and why?
The born of my daughter in the water, near Venice Italy.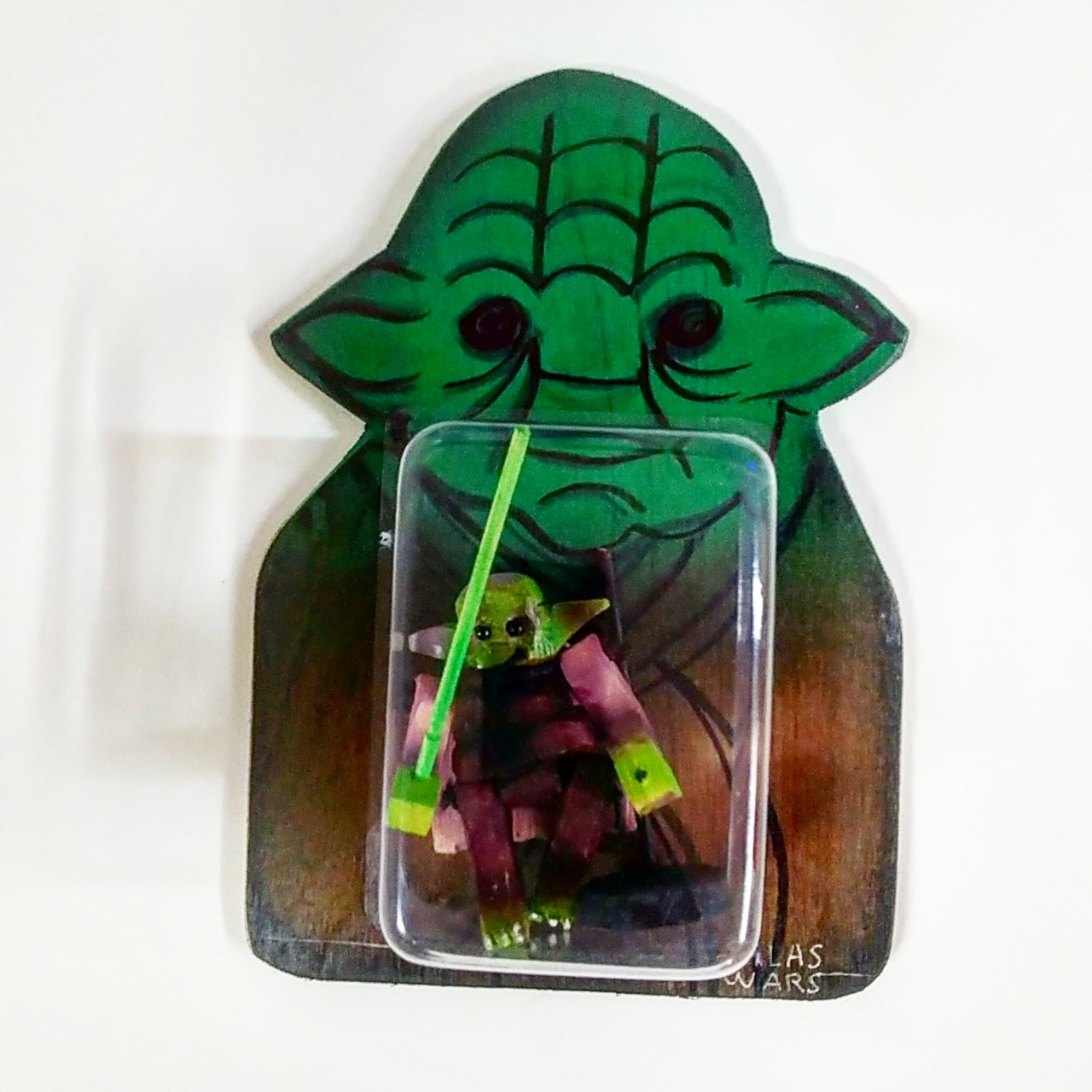 Links
N.B: The photo used for the interview header image was taken by Mario Patiño aka Io Mar Pat in 2015.